Palisades Park is on the west side of the Spokane River, just south of Riverside State Park. Its 700 acres feature the same basalt rock formations that the state park is known for, as well as extensive views of downtown Spokane. To top it off, Indian Canyon Creek boasts an impressive waterfall, viewable from top and bottom.
Difficulty
Moderate (severely flooded in spring)
Duration
2:31 hours moving time (Hiking)
Low Point
1,950 feet (archery range)
Trailbed
Gravel, packed dirt, old fire roads
Water
Too much, but likely only in spring. Indian Canyon Creek.
Conditions
Excellent except for flooding
Administration
Spokane County
Fees & Permits
None required
(
None required
)
Open To
Hikers
Dogs
Horses
Mountain Bikers
Road Bikers
(
)
Directions
Take I-90 exit #277 (US-2). Turn left onto S Rustle Road, then left onto W Sunset Boulevard. After about 1.5 miles turn right onto S Basalt Street and follow it to its end (at Greenwood Road, which is closed).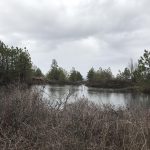 The trailhead for this hike is on the north side of Greenwood Road, a single track leading along the edge of the park through an area dotted with ponds. This early in spring, the ground was overly saturated, and much of the trail was in fact flooded. Whatever part of trail #101 was still visible weaved between ponds to the intersection with trail #103. Here, take a left to stay on #101 and continue along the lightly forested edge of the park.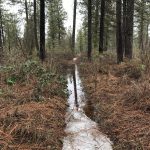 Just shy of a mile into the park, bear left to switch to trail #122, which will eventually turn 90 degrees westwards along a barbed wire fence. Soon you will come to an unmarked intersection. You want to take a right. We took a left, following Naughty's scouting nose, which led to a woodchuck burrow. Moreover, off-leash privileges for much of the day were squandered in the futile pursuit of its furry inhabitant.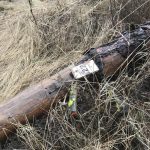 The signage for the outer (northern) loop of trail #122 is missing (not so much missing as lying on the ground as it's attached to a toppled tree). That turn-off is perhaps 1.5 miles into the hike. We missed it and had to backtrack. It was at this stage that we came to the realization that in spring there is very little difference between trails and brooks. The first part of the outer #122 loop meant wading through foot-deep water.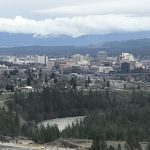 At the 2.5-mile mark the trail spills out onto Rimrock Drive, which is gravel and mostly dry. This spot also offers good views across the city and features many of the giant basalt boulders so typical for this area. Continue on Rimrock Drive, an easy walk with sweeping views of the Spokane river and the Spokane downtown area. The park is smack in the flight path to the Spokane airport, so you'll likely spot some low-flying aircraft, too.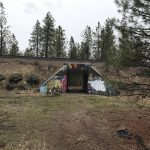 Once you meet up with trail #101 (around the 3-mile mark), take a left and drop downhill in a wide switchback to the railroad tracks. An underpass gets you to the other side, for a one-mile loop of the archery range. There isn't much to see there, however, so feel free to skip this loop.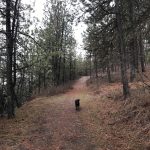 Once you're back at the underpass, head south on trail #101, which is a double-track for the most part as it ebbs and flows, rising up the basalt cliff for a bit only to immediately drop back down. Around the 5-mile mark bear right to stay on #101. The trail then half-circles around an old reservoir and drops down to Greenwood Road, which is all washed out and essentially destroyed.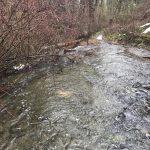 Cross Greenwood and continue in a straight line downhill on a wide double-track (trail #102) and cross some sort of dike with a small pond to the right. You can take #102 all the way to the waterfall, but we took a left onto #104 at around the 5.5-mile mark. This trail lead down to Indian Canyon Creek, which we had to ford, with the water about a foot deep. Then, the trail meandered uphill on the far side of the Canyon to the parking lot near the waterfall.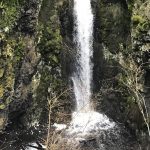 Back on trail #102, the road curves around in a U-shape behind the waterfall (there's a bridge crossing the creek) to a few spots where you can relatively easily descend the hillside and get up close to the waterfall. Count on getting wet feet, which wasn't a new problem for us. Then retrace your steps to the rim and head west on #102.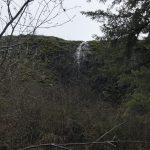 We did another little side-loop here, taking #120, left, at the six-mile mark. This loop runs south along the base of a basalt cliff, then crosses Indian Canyon Creek (there was no bridge and it was surprisingly deep, perhaps 1.5 feet), and heads up a moss-covered hillside to return to the waterfall overview in roughly a mile.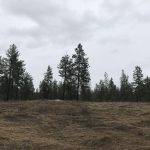 Once again take #102 and head west, but this time stay on #102 and cross a large meadow. Eventually the trail will ascend the mountain at a steady incline (when in doubt, bear left) and pop out onto Rimrock Drive near the parking lot.
Alternate Routes
There is a whole slew of alternate trails. Refer to the trail map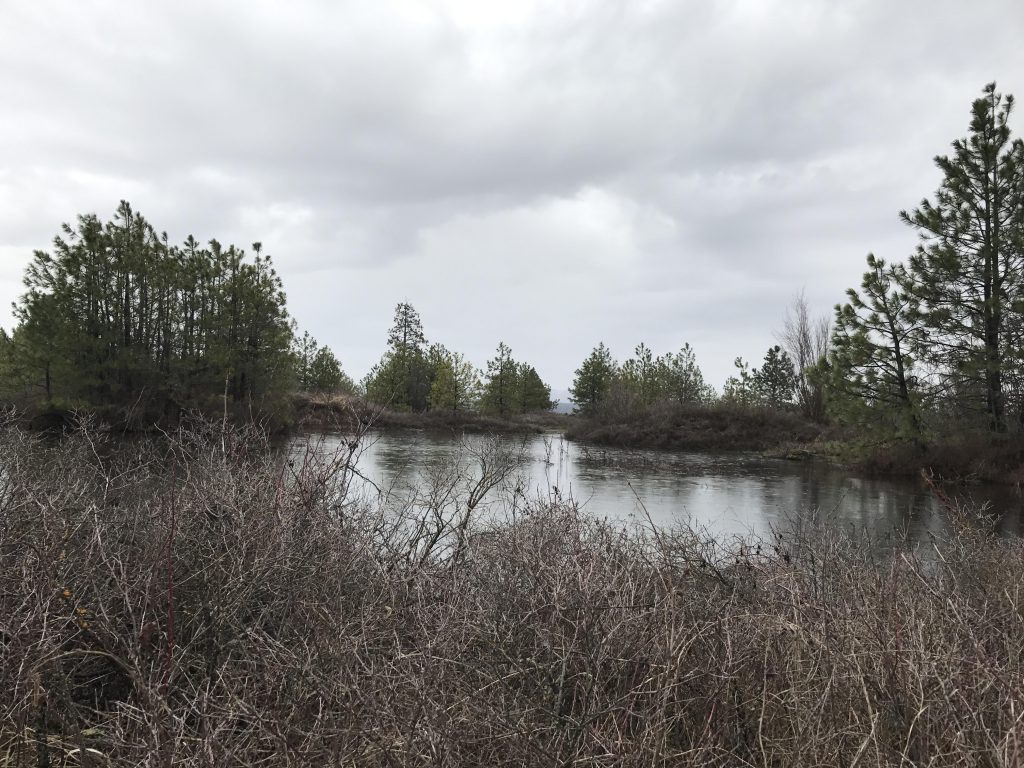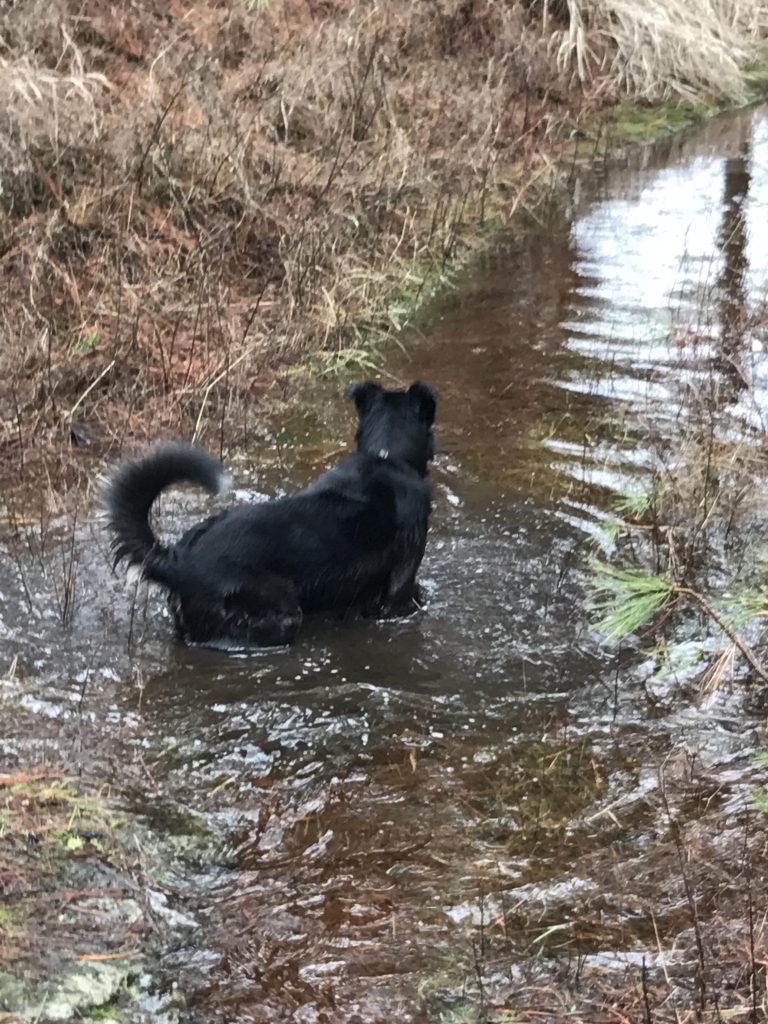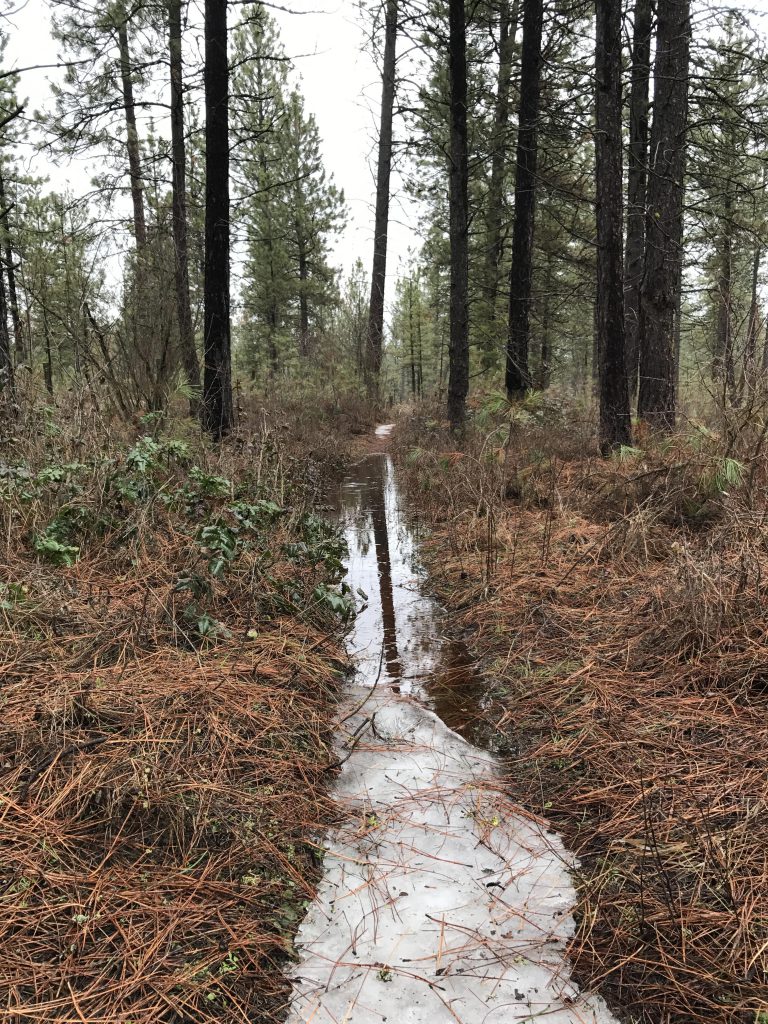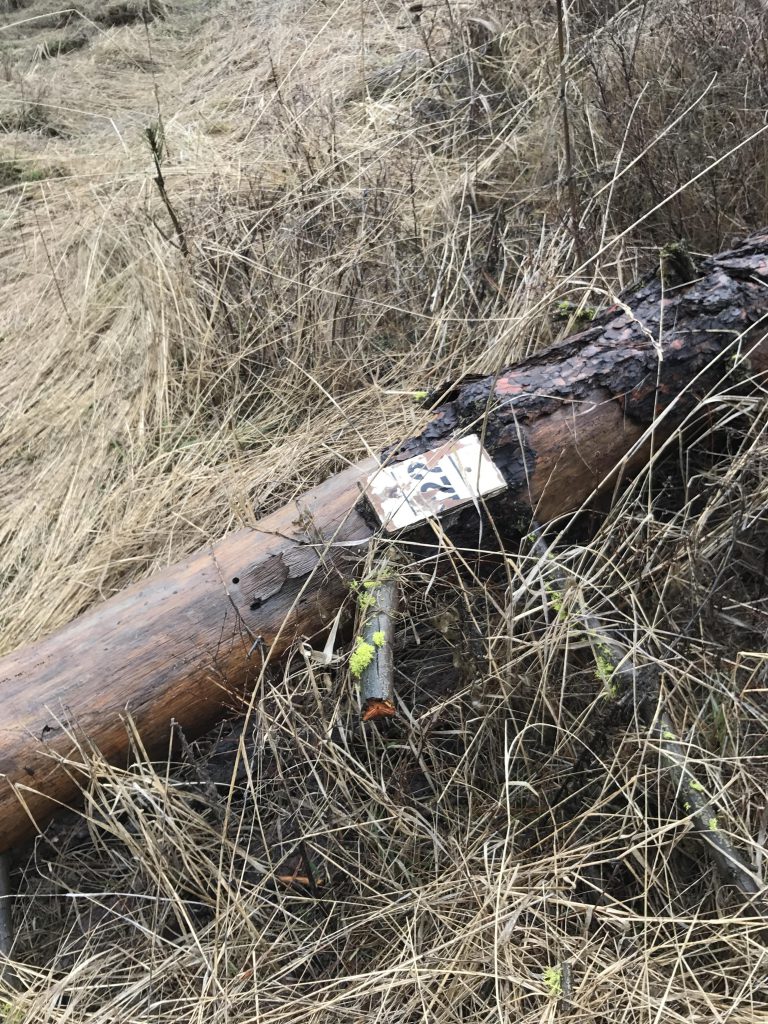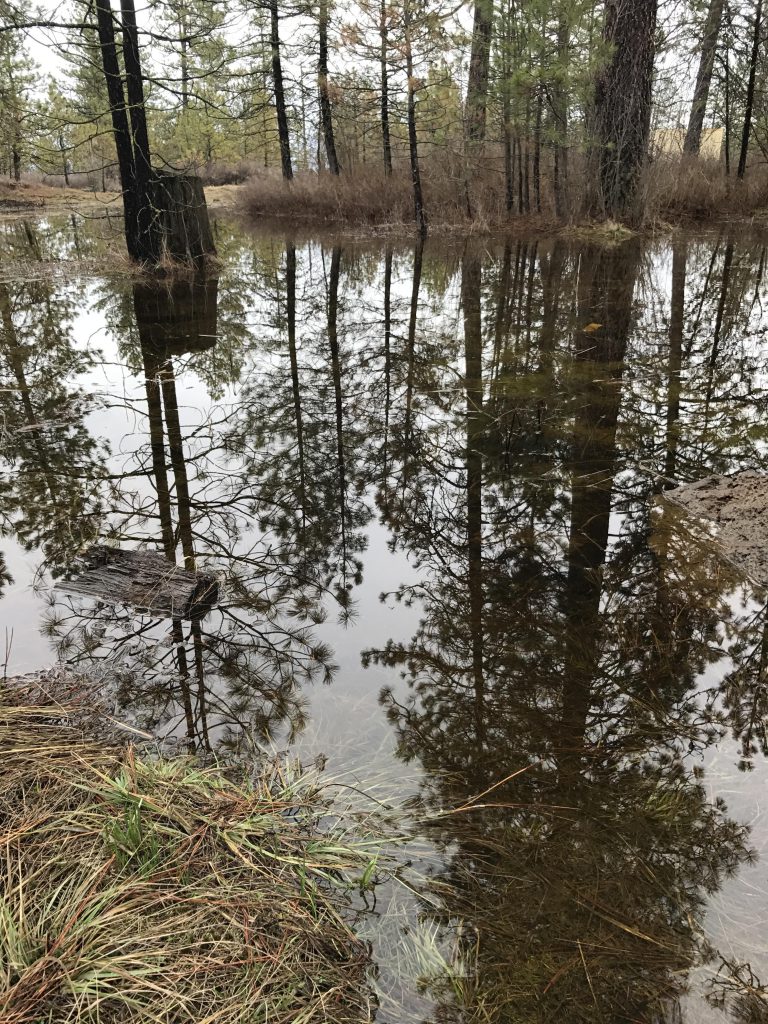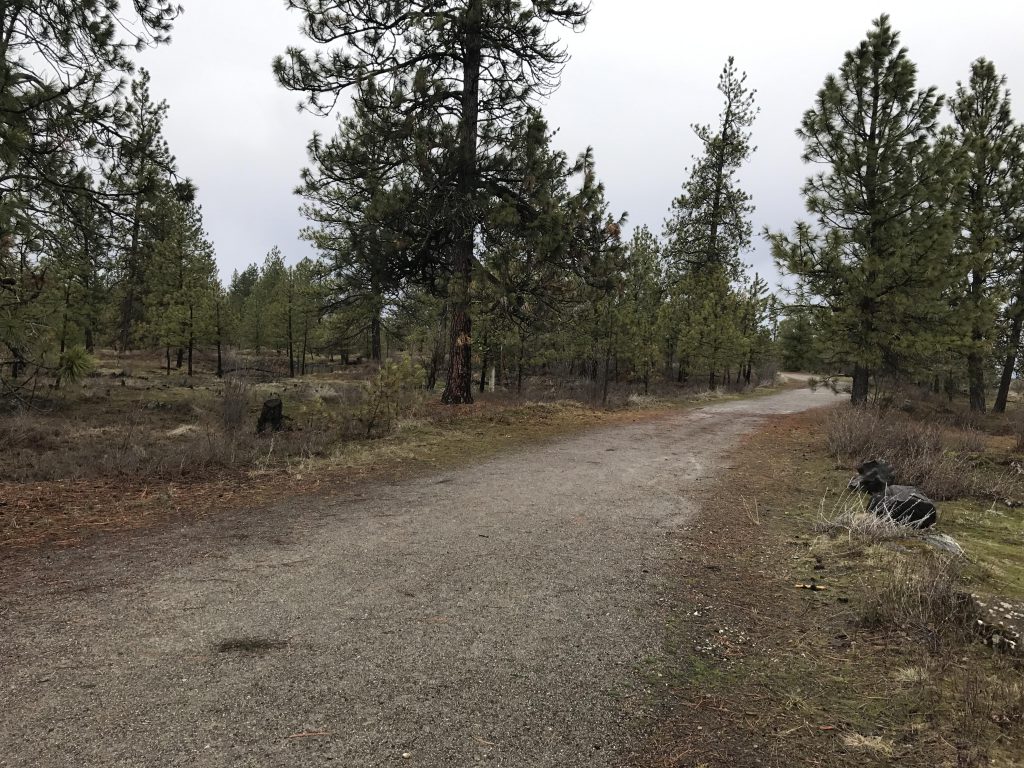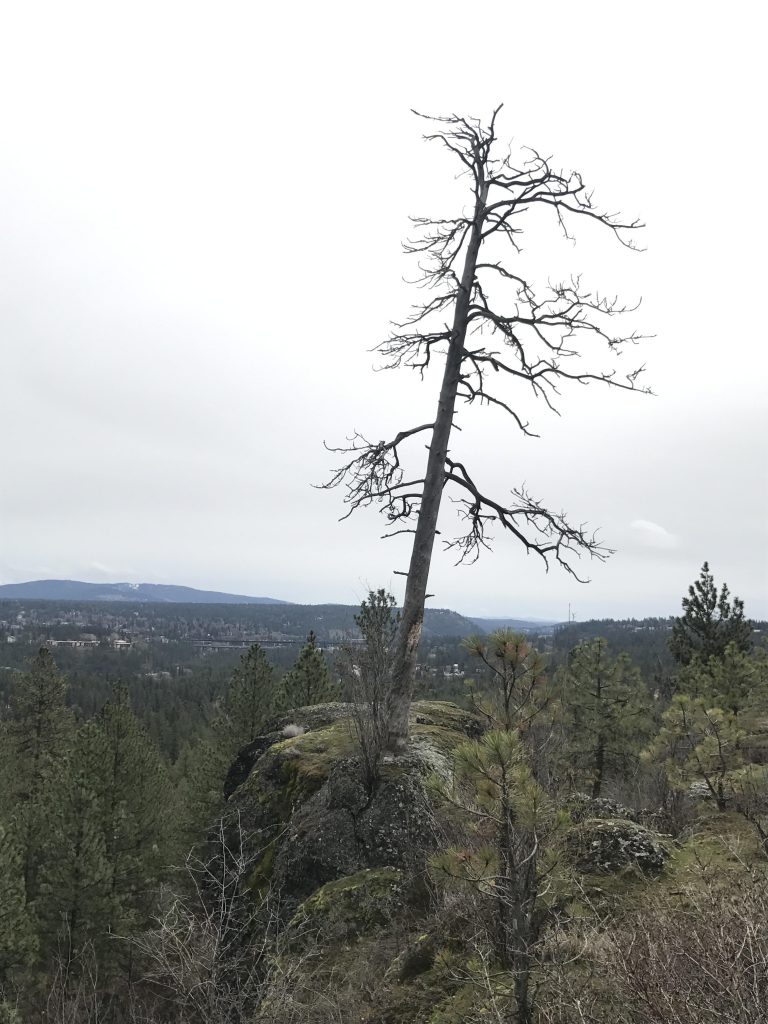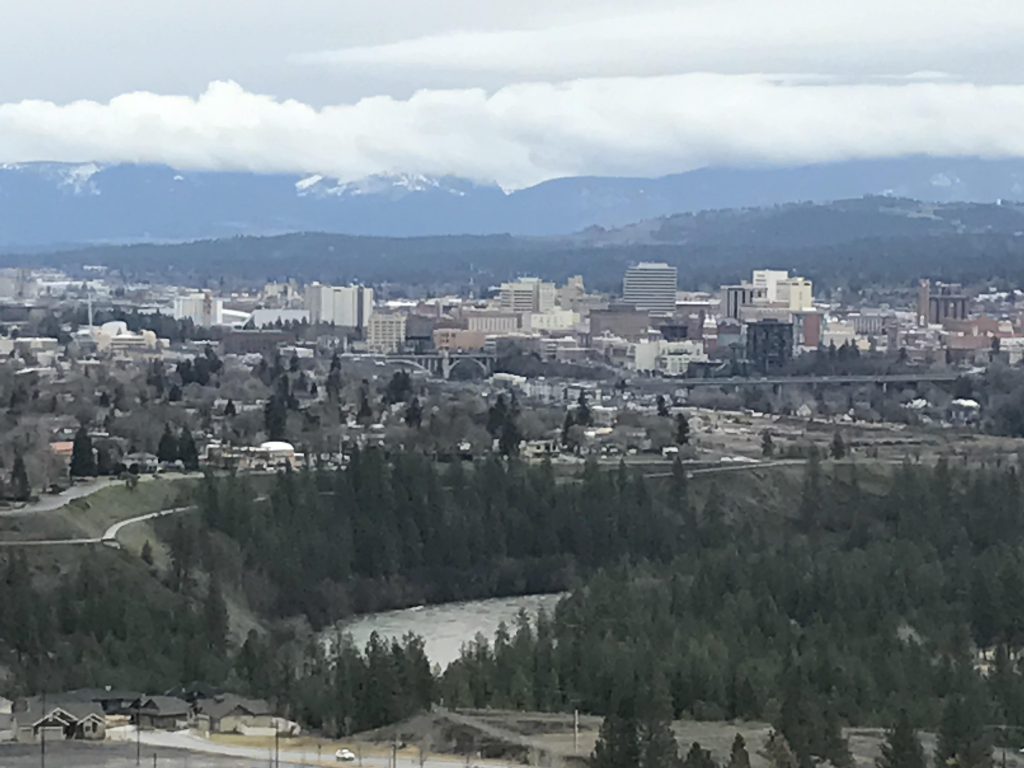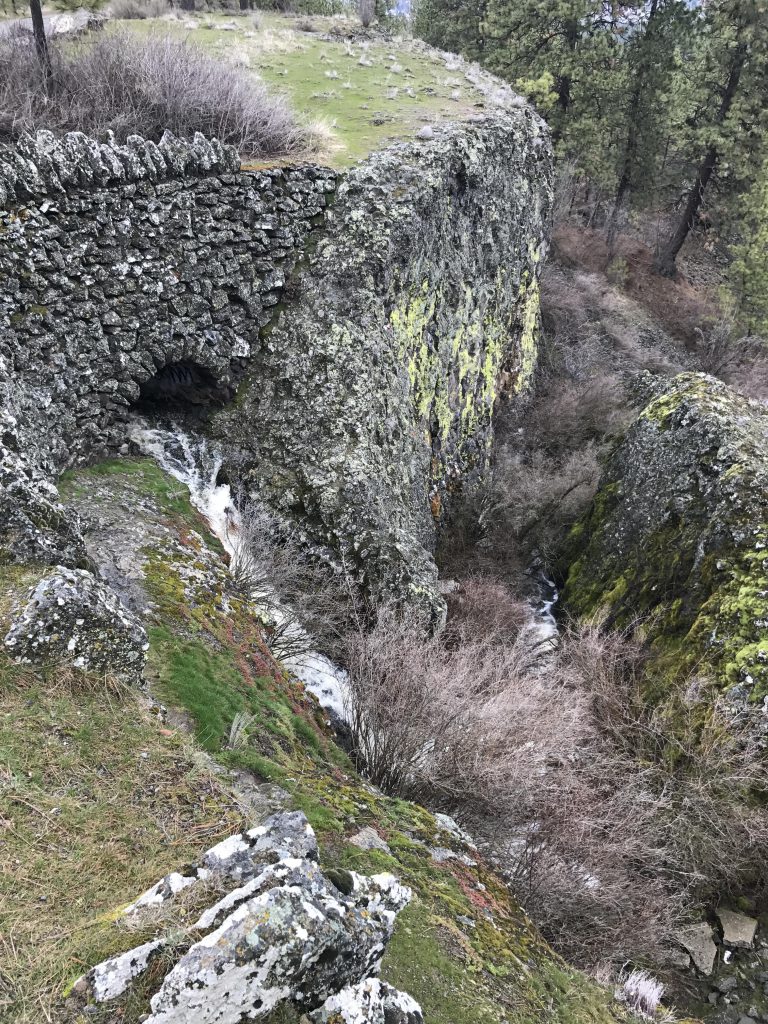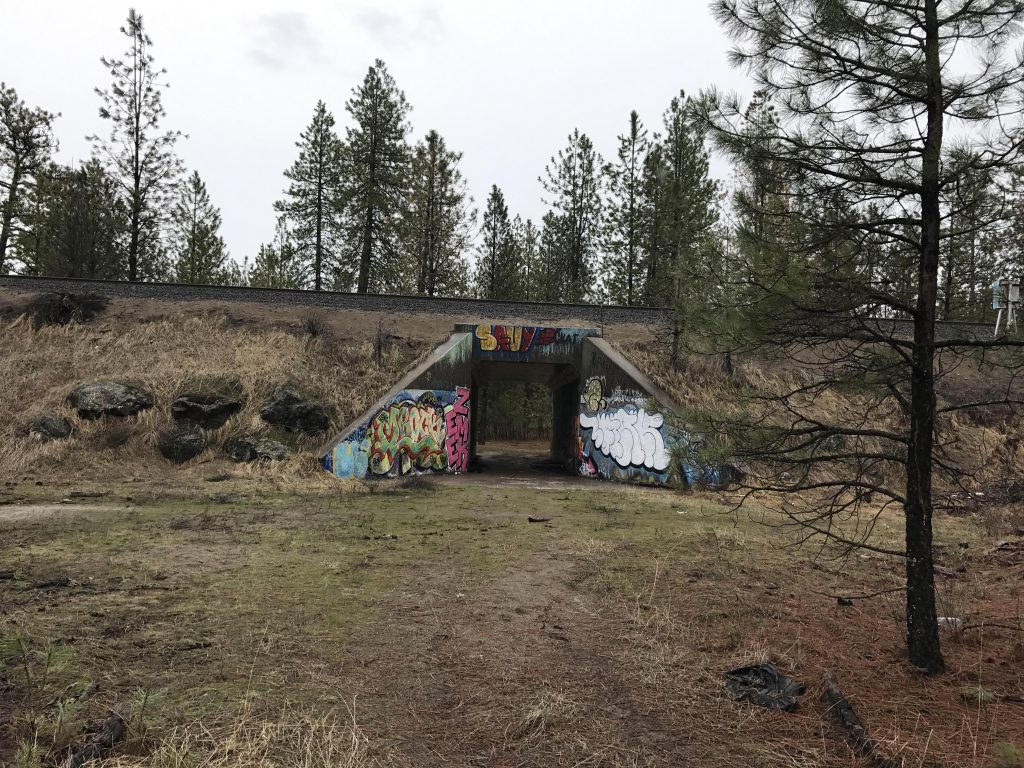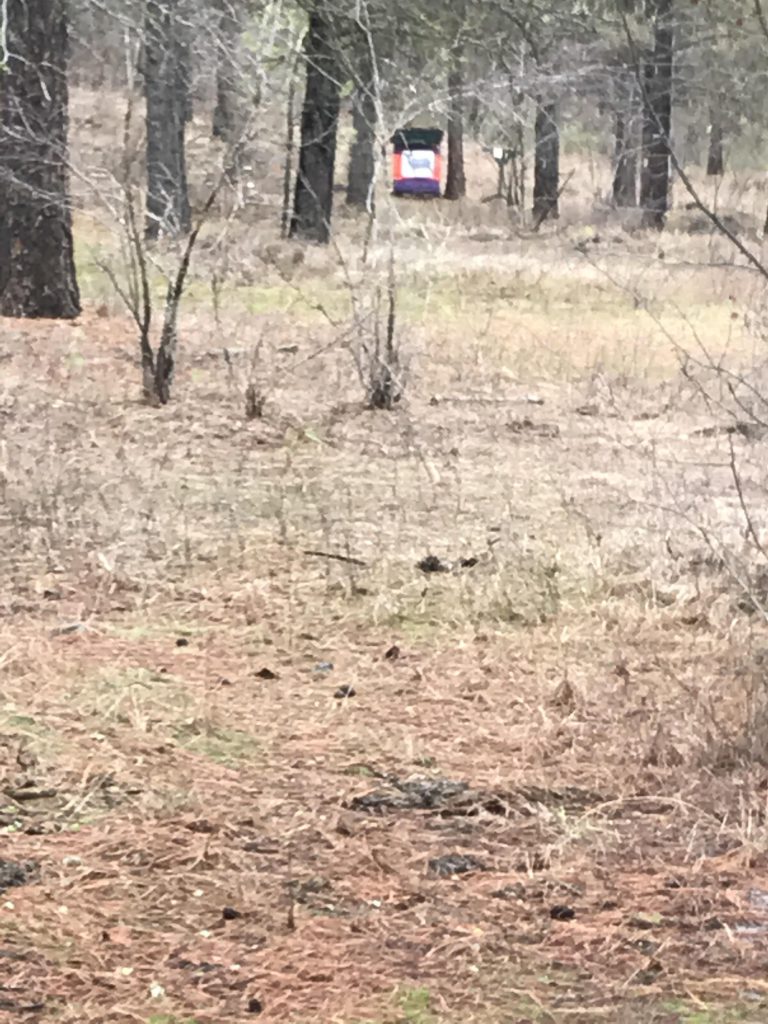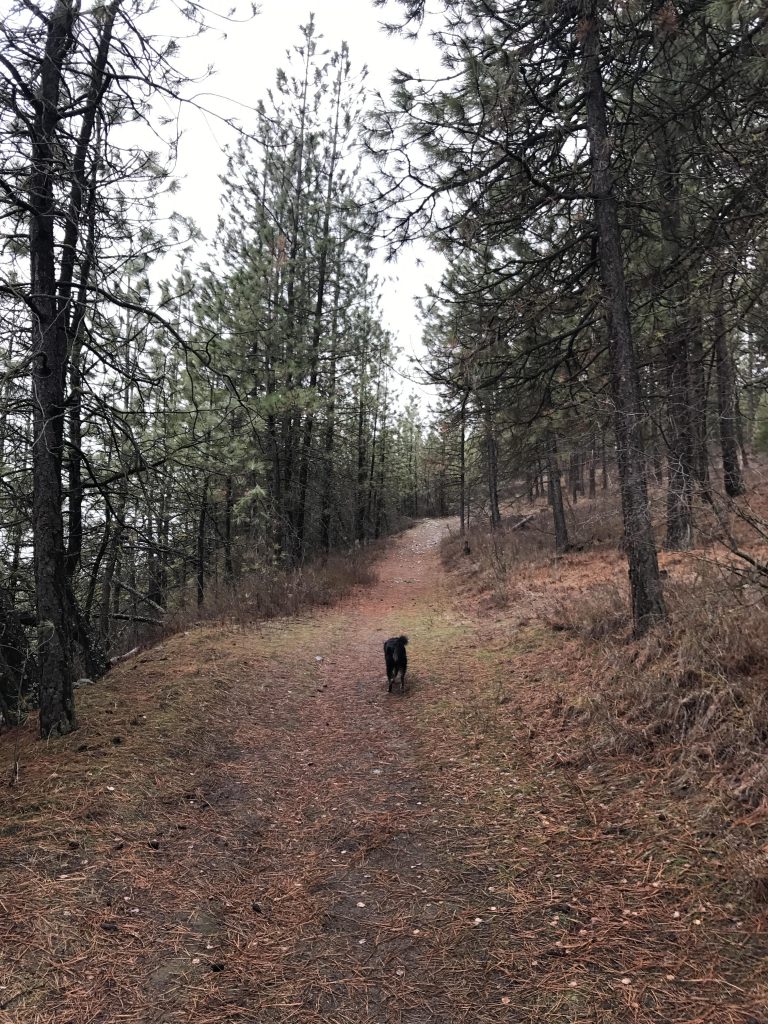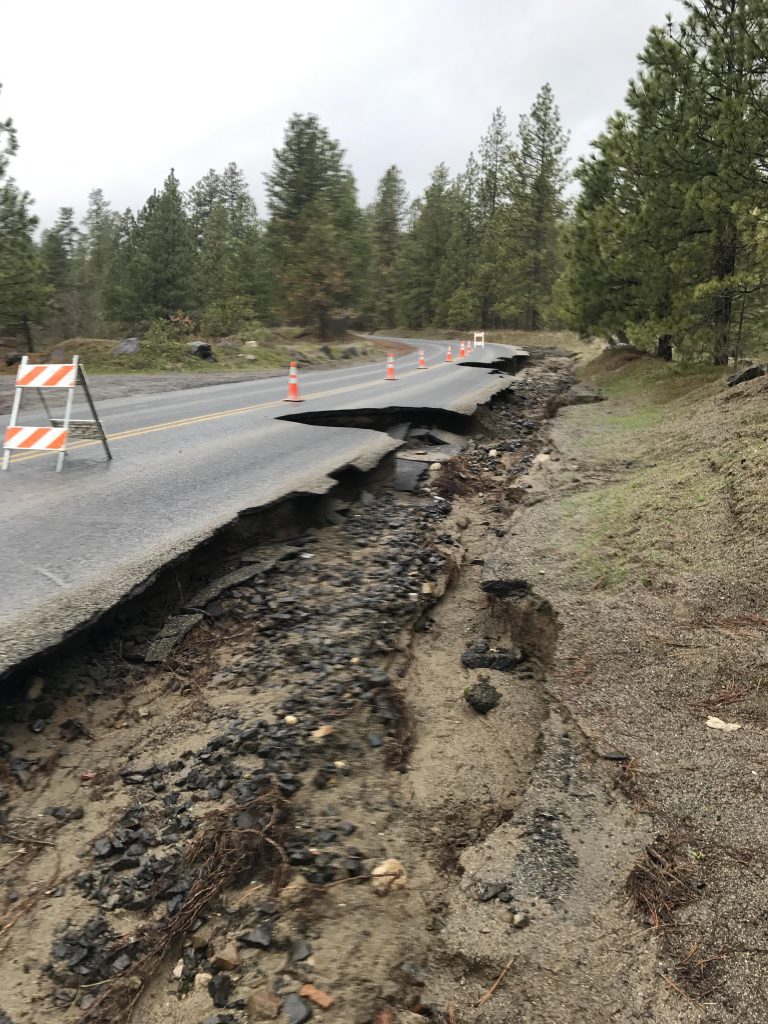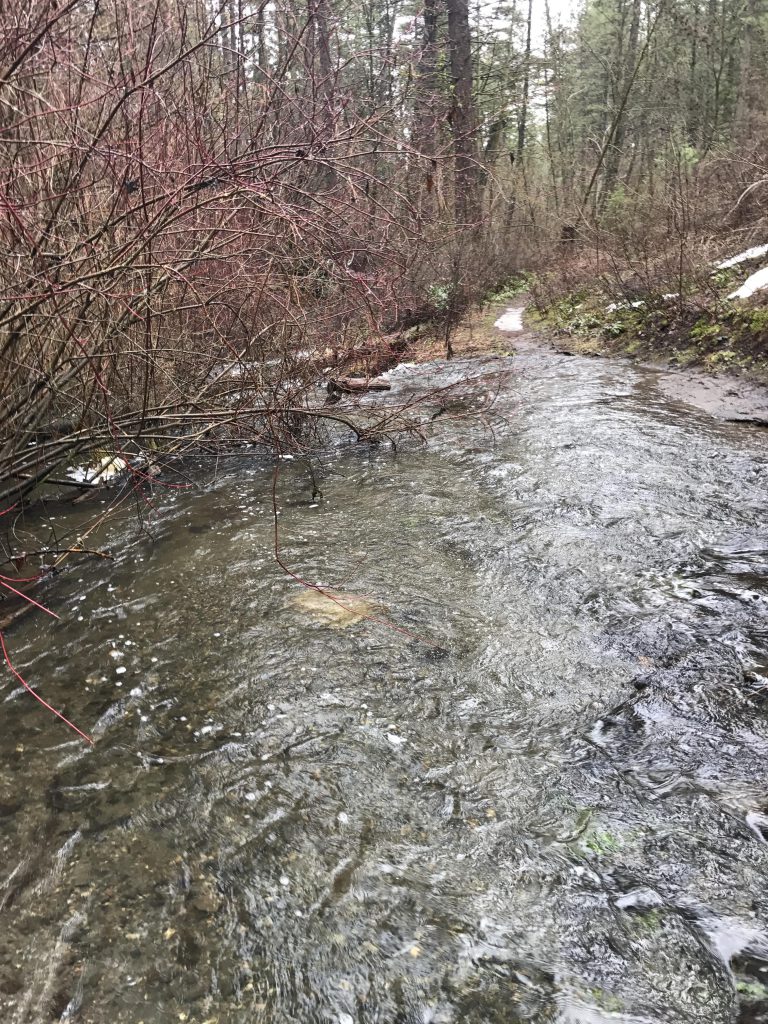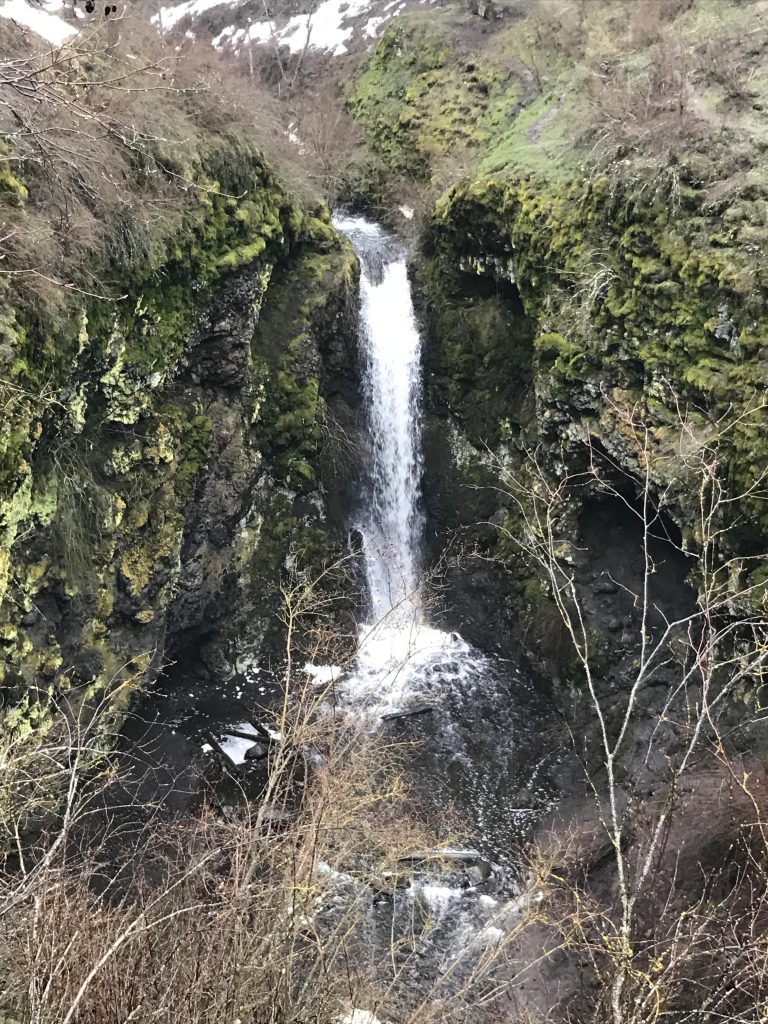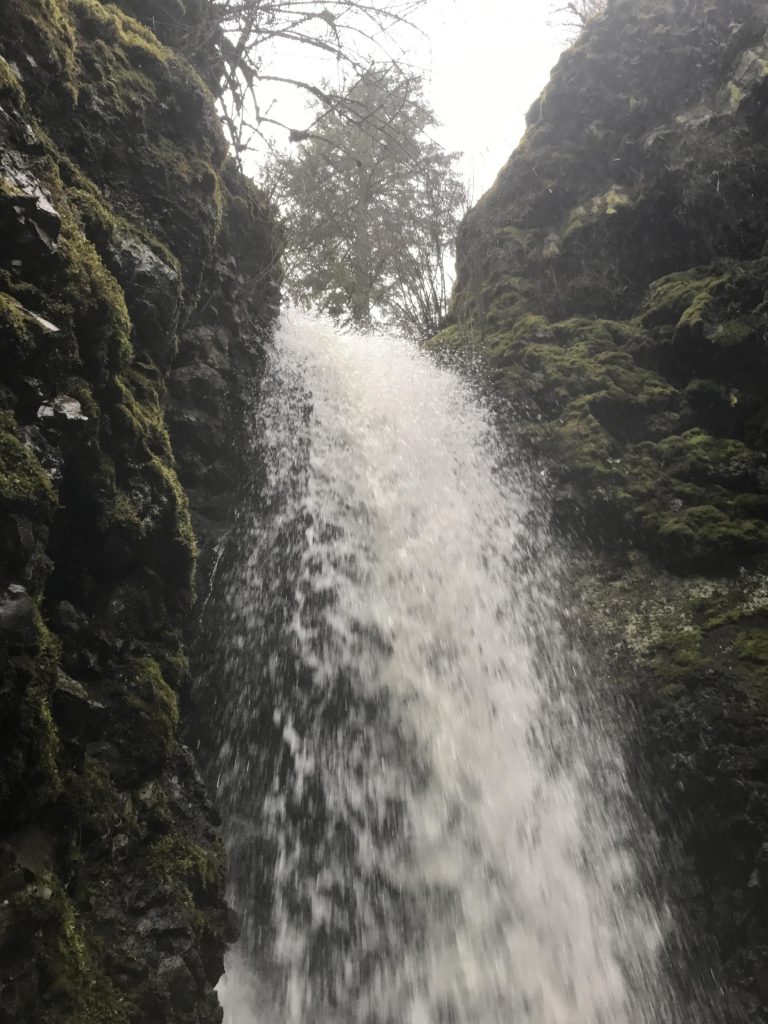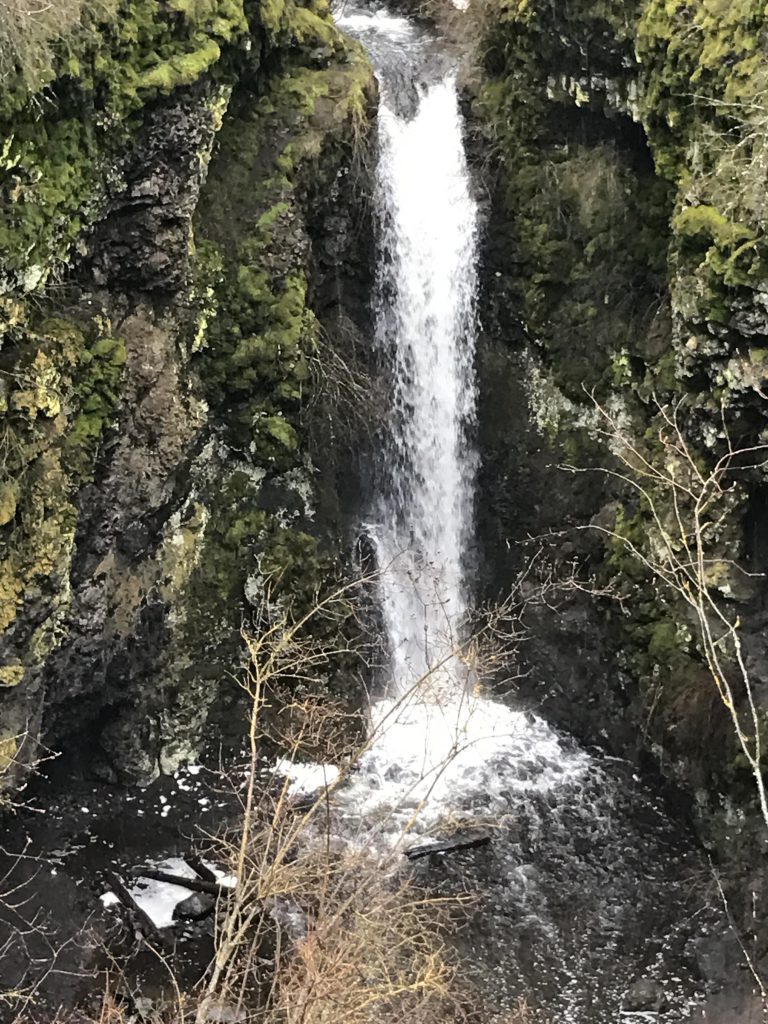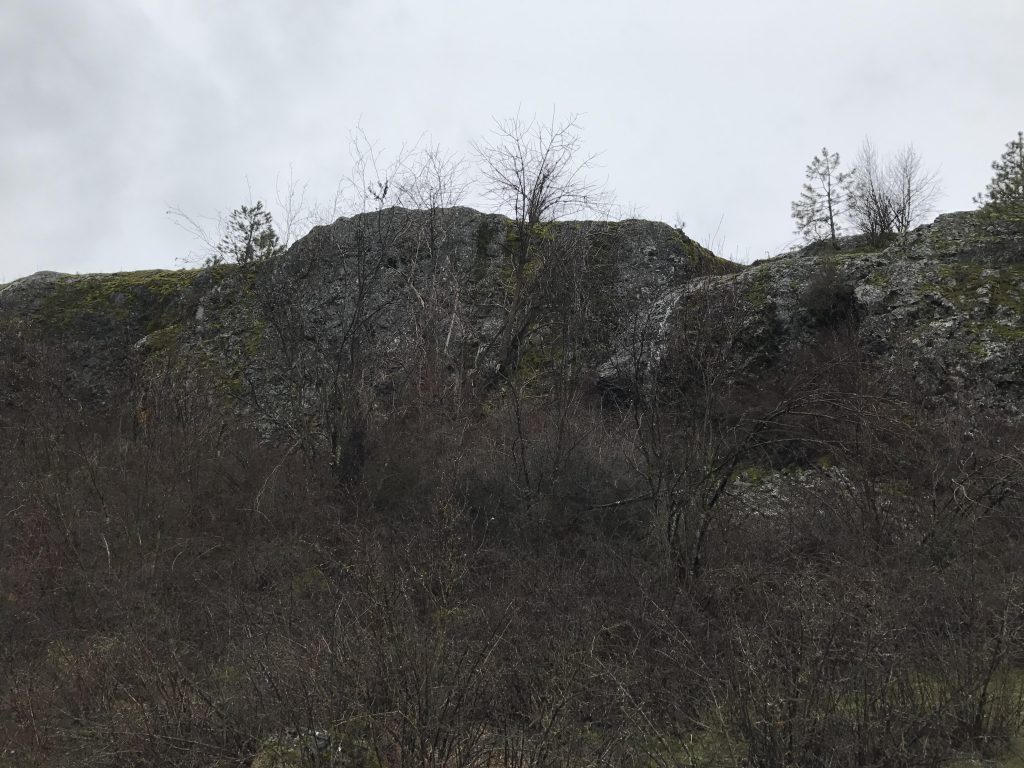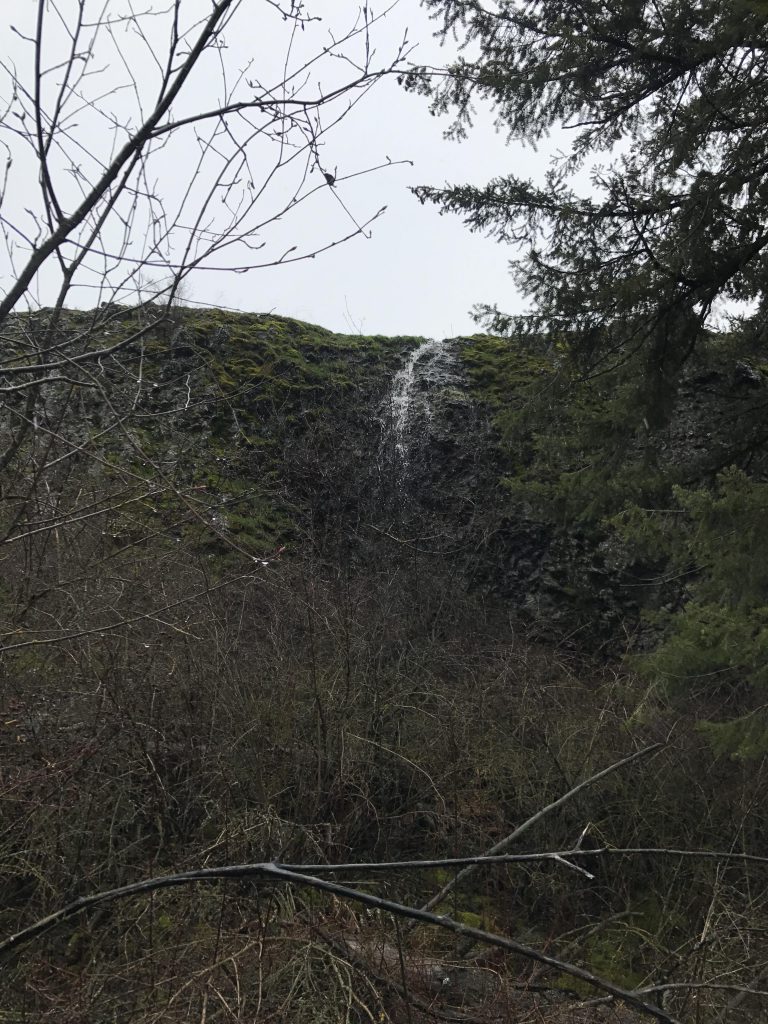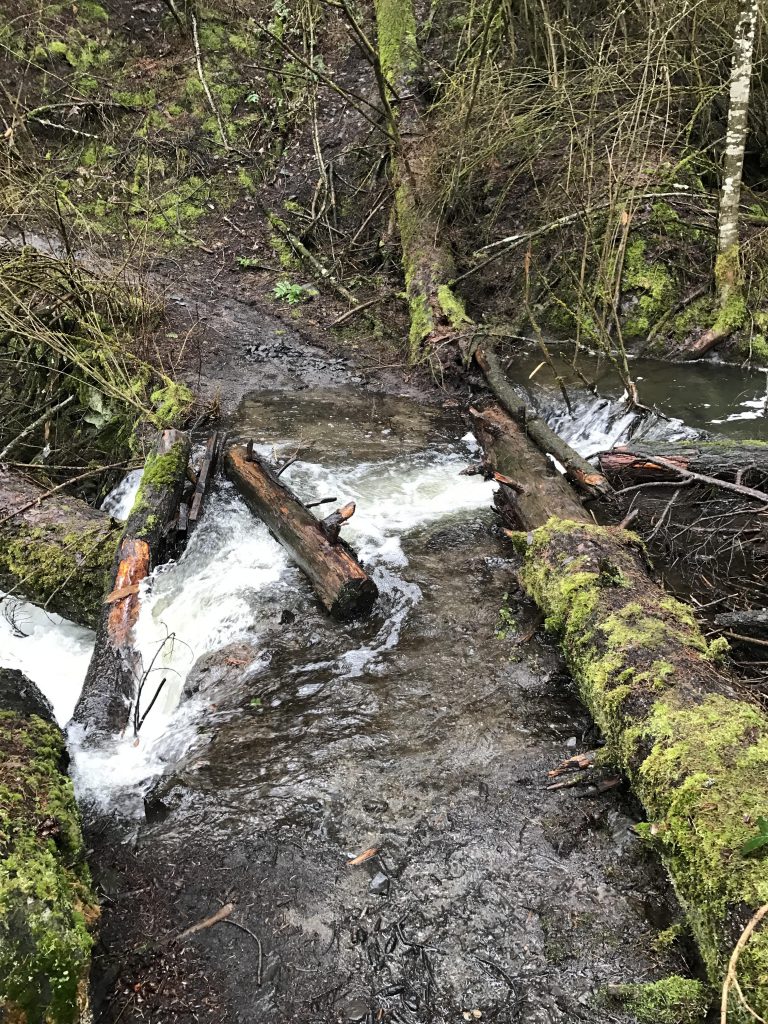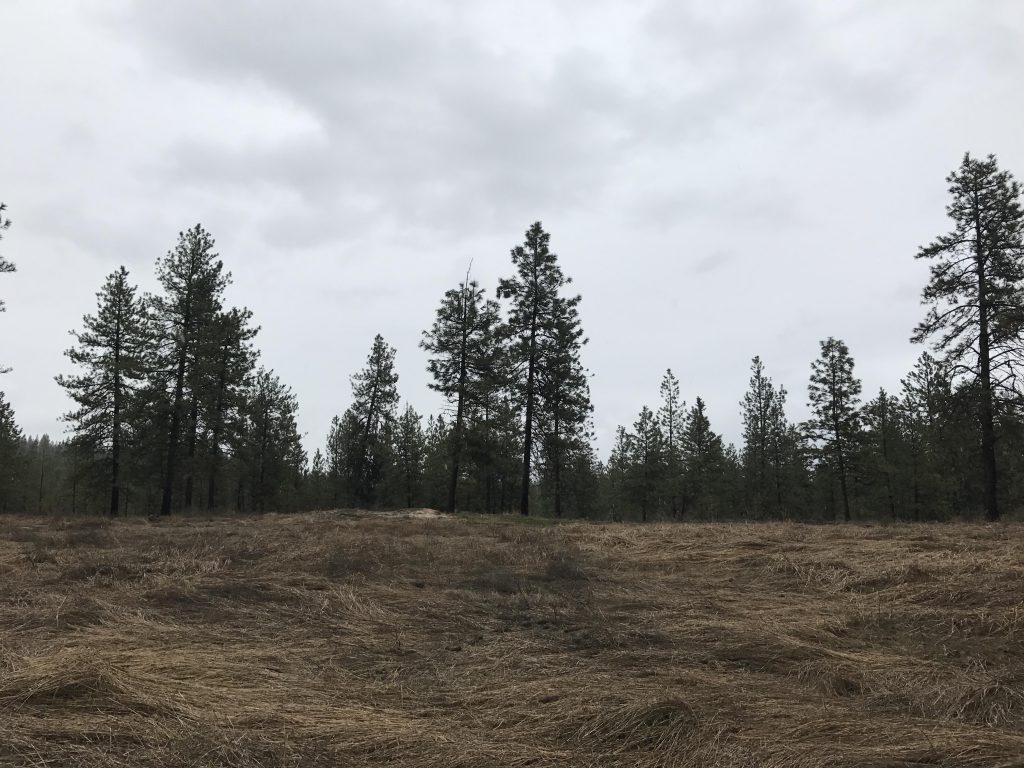 © 2016 – 2023 NaughtyHiker. All rights reserved. No duplication without permission.