Wedged between Lake Pend Oreille and Cocolalla Lake, Blacktail Mountain perches almost 3,000 feet above the lakes, thereby virtually guaranteeing grandiose views in all directions. A bit of help from the weather gods is required, though, as we learned the hard way after climbing a trail switchbacking along the steep western flank of the mountain. The view was superb as long as you like the color white.
Location
Selkirk Mountains
Rating
3.2 out of 5
Difficulty
Moderate (uphill)
Distance
4.7 miles
Duration
2:24 hours moving time (snowshoeing)
Elevation Gain
1,684 feet
High Point
4,951 feet (Blacktail Mountain)
Low Point
3,236 feet (trailhead)
Trail Type
Out-and-back
Trailbed
Packed dirt, loose rocks
Trail#
117
Water
None
Status
Unprotected
Administration
Kaniksu National Forest
Conditions
Good, but a fair bit of loose rocks and rutting from motorcycle use
Permits
None required
Camping
None
Maps
USGS Cocolalla
Trailhead
From US-95, take Blacktail Road east. This is roughly halfway up/down Lake Cocolalla. Continue on Blacktail Road for 1.6 miles, then turn left onto Butler Creek Road (NF-230) and continue to the trailhead, 2.7 miles. There is parking for a few vehicles.

Google Directions (48.117281, -116.539475)

Season
Year-around
Squirrel Density
They were sleeping….
Features
Mountaintop
Distance From

Coeur d'Alene 38.1 miles
Lewiston 151.7 miles
Sandpoint 16.5 miles
Seattle 342.3 miles
Spokane 64.4 miles

Resources
Nearby Hikes
Date
November 4, 2017
From the trailhead, choose trail #117, which heads off north, rather than the Little Blacktail and Maiden Rock trails, which head south and east. The trail immediately disappears into the woods and really doesn't come out of the forest until you've reached the saddle beneath Blacktail Mountain. For just a very short distance the terrain is comparatively flat, but that changes quickly and as the trail tackles the mountain's flank in a seemingly endless series of switchbacks. There are occasional views of the mountainside to the south and you may catch a glimpse of Cocolalla Lake to the west. Other than that, it's just back-and-forth and back-and-forth. Once you get close to the ridgetop, a narrower trail heads up to the ridge, which is essentially a shallow saddle between Blacktail Mountain and Butler Mountain. To reach Blacktail, follow the ridge eastwards–the two mountains are really just high points along that ridge. You'll reach Blacktail in about a quarter mile.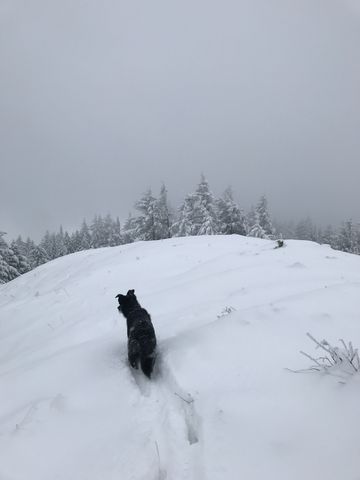 There was roughly half a foot of snow on the ground at the trailhead and up on the ridge that increased to about 1.5 feet. Unfortunately, though, it was windy and overcast, with heavy clouds nipping at the mountaintop and stealing the views. We trudged along the ridge further east, in hopes of better views and a geocache. The views ended up the same (white on white) and the geocache was buried deeply in snow, together with the snag at whose feet it was supposed to be located. Evidently a project for another day….
Enjoy this hike? Let us know in the comments below!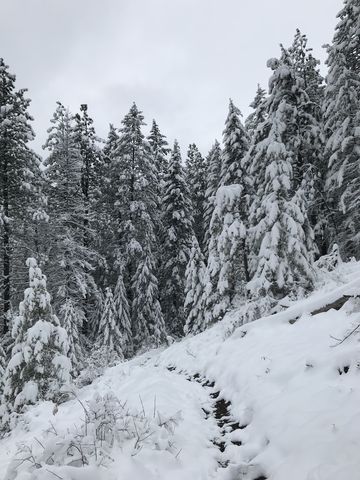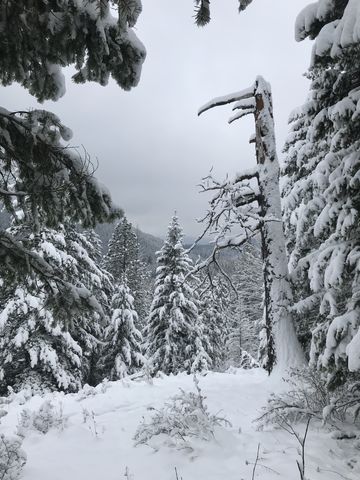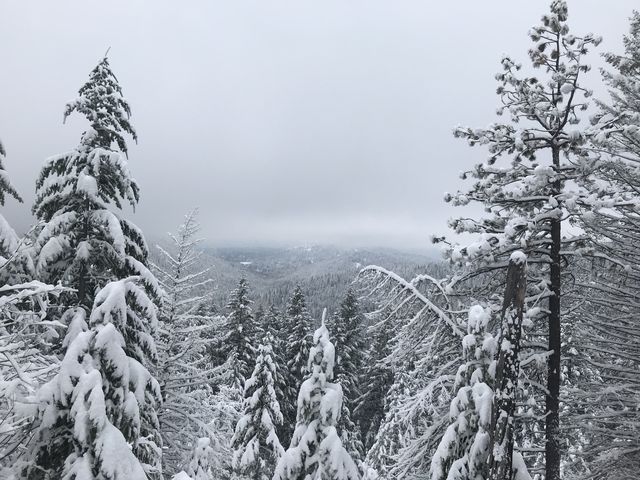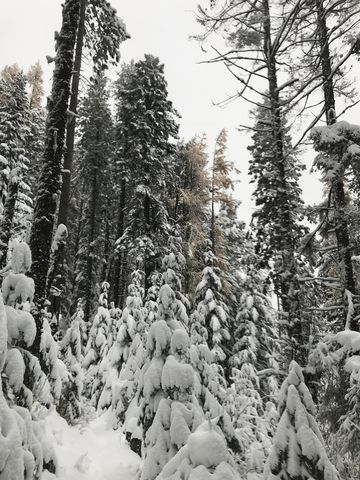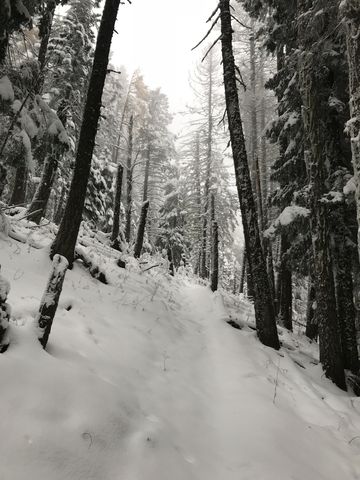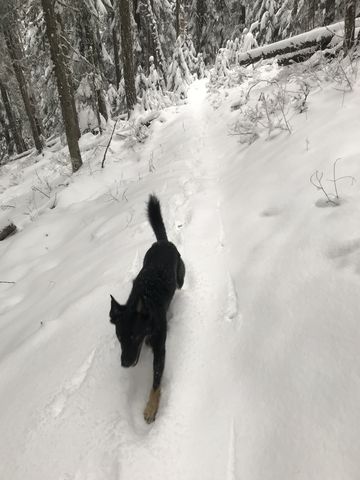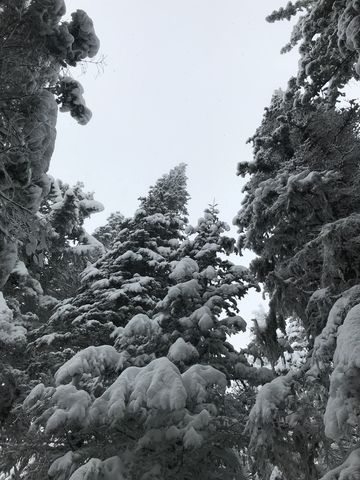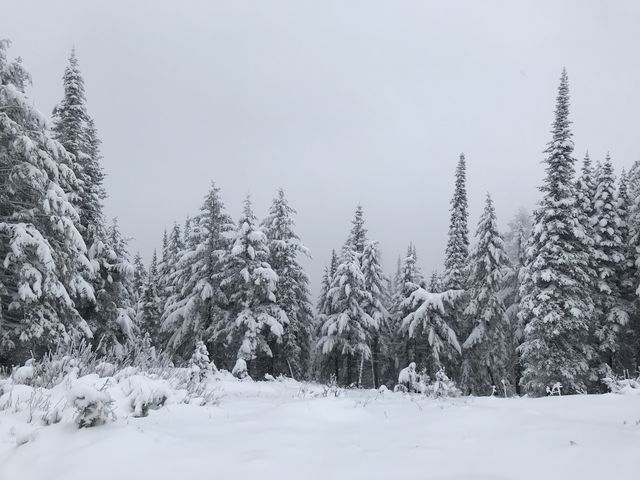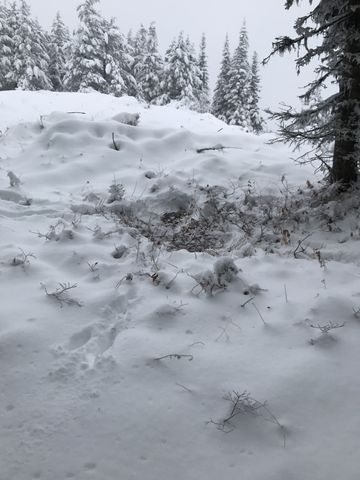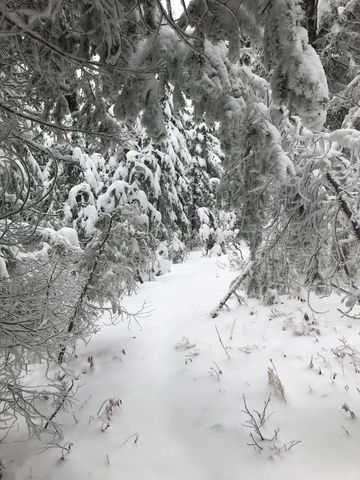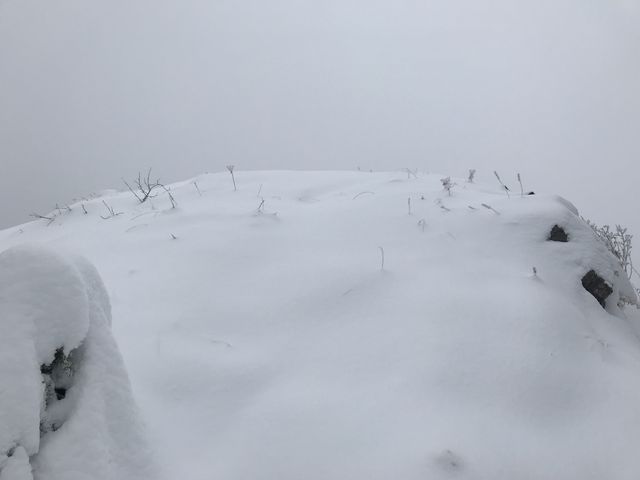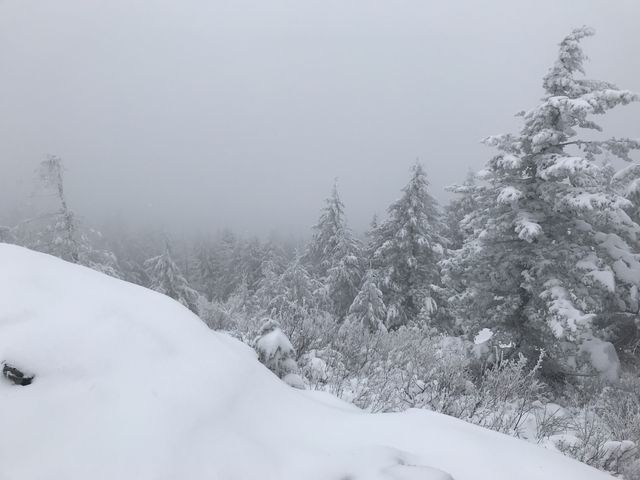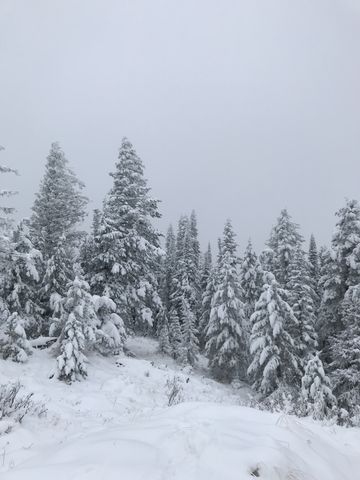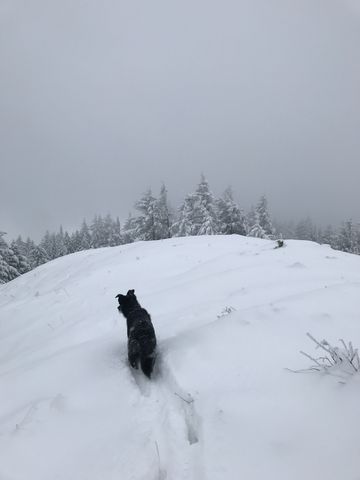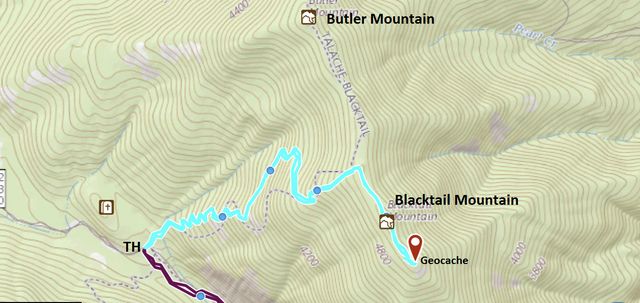 Alternate Routes
Starting near the trailhead, you could hike up to Little Blacktail Mountain. However, this is an ATV trail and for some length it merely follows forest roads
Continue northbound on the ridge to reach Butler Mountain. It is about half a mile from the point where the Blacktail spur trail headed right. You can continue past Butler down the other side along Bimetallic Ridge to make this a one-way (if you have a shuttle). The trail ends at FR #2235.
© 2016 – 2017 NaughtyHiker. All rights reserved. No duplication without permission.