Much of Priest Lake's shoreline is privately owned; nevertheless, there is an almost continuous trail along the western shore, of which the Lakeview trail is but one section. It leads through mixed coniferous forest with occasional views across the lake to a quiet beach near Elkins resort. For even better views, trail #269 ascends Lakeview Mountain.
Location
Selkirk Mountains
Rating
3.0 out of 5
Difficulty
Moderate
Distance
15.5 miles
Duration
5:00 hours moving time (hiking)
Elevation Gain
2,877 feet
High Point
4,101 feet (Lakeview Mountain)
Low Point
2,446 feet (Priest Lake)
Trail Type
Out-and-back
Trailbed
Packed dirt, old forest road
Trail#
269, 365
Water
A few seasonal trickles. Recommend against filtering water from Priest Lake due to agricultural runoff
Status
Unprotected
Administration
Kaniksu National Forest
Conditions
Excellent, except for a few downed trees. These trails likely get yearly TLC. Trail #365 is non-motorized.
Permits
None required
Camping
None, but there are campgrounds nearby (Reeder Bay, Luby Bay). There is a pit toilet a hundred yards downhill from the trailhead.
Maps
USGS Priest Lake SW
Trailhead
From Priest River, head north on ID-57 for 31.4 miles, then turn right on Kalispell Bay Road. Continue for 1.8 miles, bearing left when it is signed as a dead end. Parking for the day-use area is on the right; the trailhead is on the left of the road.

Google Directions (48.571597, -116.916529)

Season
Year-around
Squirrel Density
Oh yeah!
Features
Mountaintop, Lake, Grove, Meadow
Distance From

Coeur d'Alene 78.8 miles
Lewiston 191.9 miles
Sandpoint 55.9 miles
Seattle 366.2 miles
Spokane 86.4 miles

Resources
Nearby Hikes
Date
November 11, 2017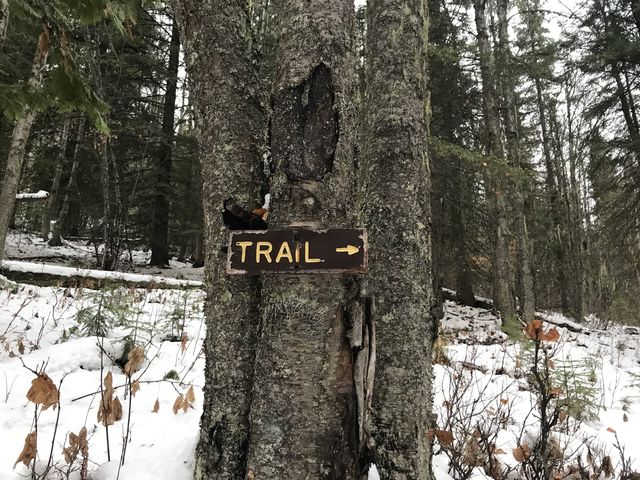 From the parking lot, cross the road and follow it a bit northwards to the gate blocking an old mining road. Take this mining road (a double-track) uphill for about 1.5 miles, with the best views about half a mile in. At the one-mile point it crosses an old ski hill, and at the 1.5-mile mark (it is signed "Trail") you leave the mining road and drop off a bits to the right. This area is popular with hunters, and 2 were stationed at this intersection. By all means, wear orange….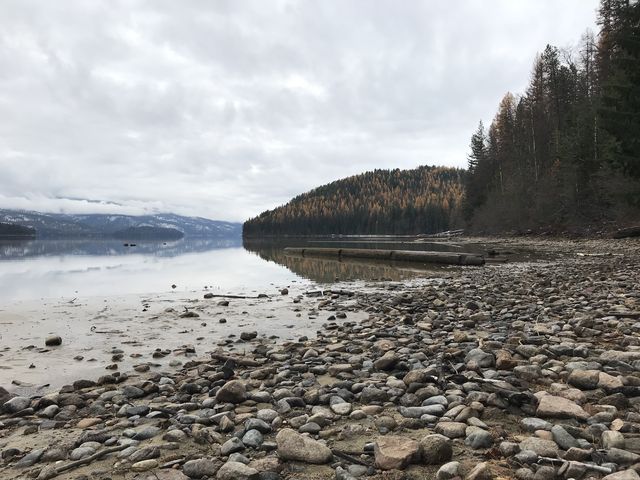 Continue on the single-track, which now leads through open forest and presents only limited views. It ebbs and flows for a bit, crossing a few seasonal streams, and at the four-mile mark intersects with trail #269. We headed downhill here, towards Reeder Bay, less than three-quarters of a mile away. It crosses two logging roads, with the trees yielding more and more to cedar. Near Elkins Resort the trails emerges onto a sand-and-pebbles beach with grand views across the lake and the mountainsides. The numerous larches on the hillsides blazed bright orange this time of year. You could continue on the trail across Reeder Creek, if you have a shuttle waiting at the Reeder Bay trailhead.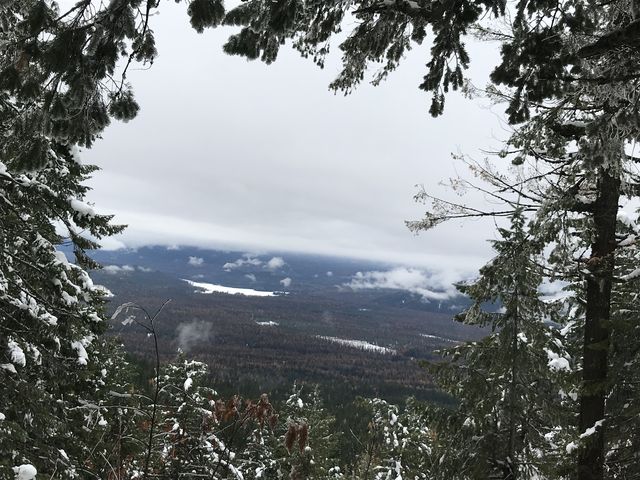 We turned around and headed back up to the intersection with trail #269 and started the ascent to Lakeview Mountain. There were only a couple of inches of snow on trail #365, but the higher we got  on trail #269, the more there was, topping out at about half a foot at 4,000 feet. The trail meanders through much denser, almost sinister forest, and at the 8-mile mark spills out on a bare granite shelf that potentially offers great views. Unfortunately, fog and clouds were very thick and we saw virtually nothing, but on the return trip the clouds lifted a bit for a partial view of Reeder Bay.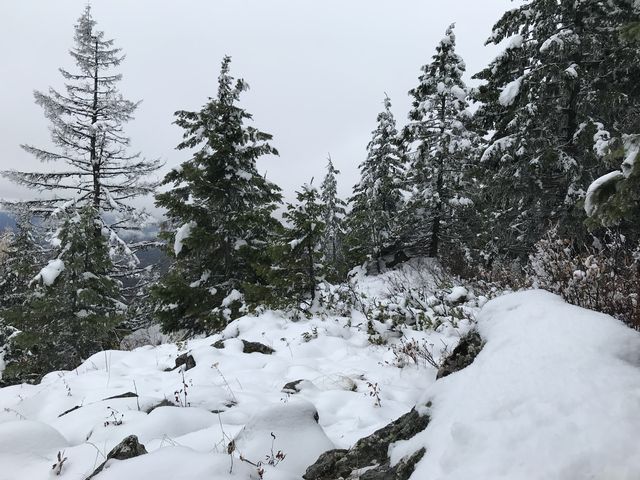 Lakeview Mountain is really a longish, rounded ridge that extends for about a mile westwards from the granite shelf. There are a number of humps along the way, the largest, named Lakeview Mountain, being near the west end. The trail actually bypasses this peak, meaning peakbagging requires a little bit of bushwhacking. The summit is very much lined with trees, however, limiting views to the ocean of trees to the west, while Priest Lake remains hidden.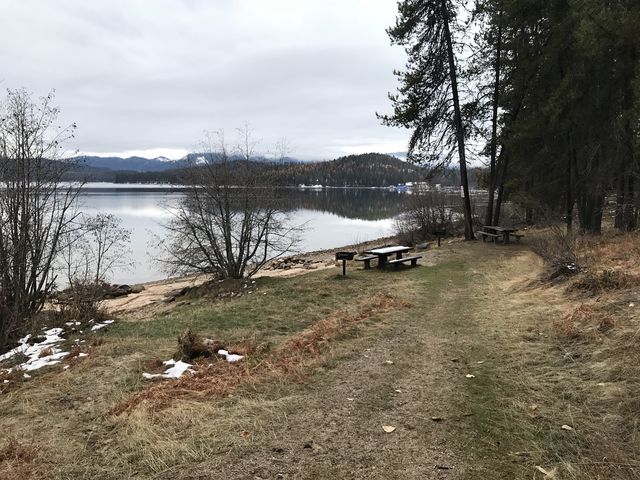 Back at the trailhead make sure to visit the beach, which includes a day-use area featuring a pit toilet, picnic tables, and pretty view across Priest Lake.
Enjoy this hike? Let us know in the comments below!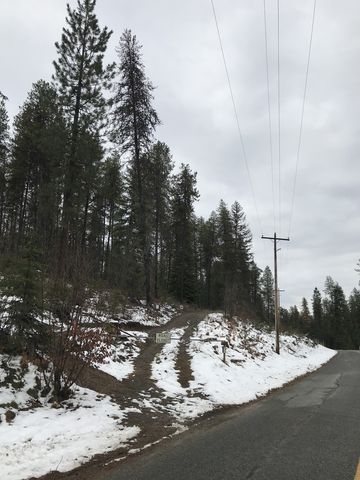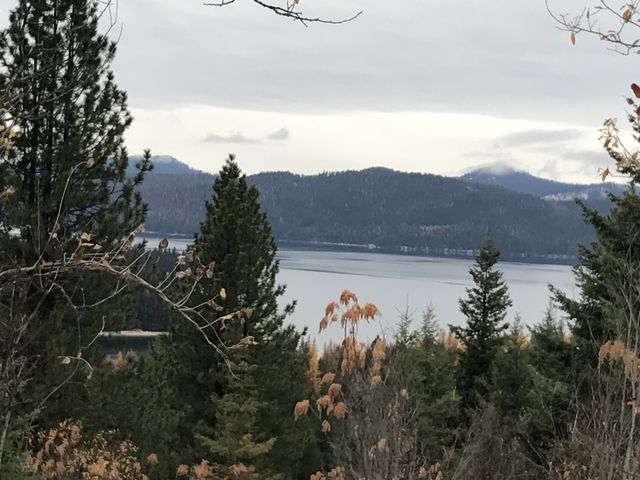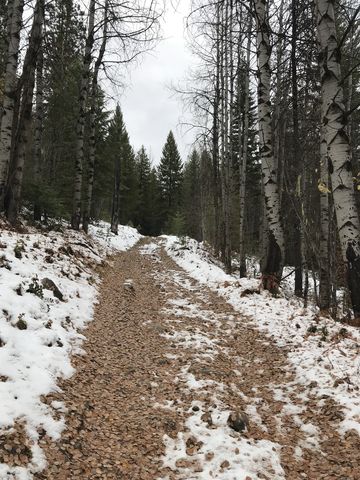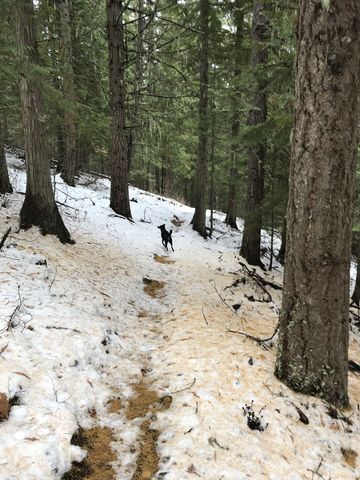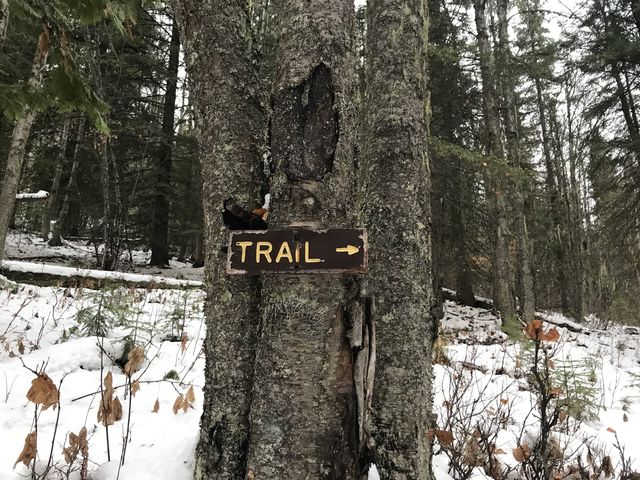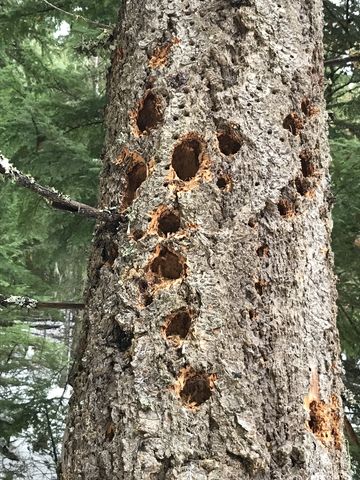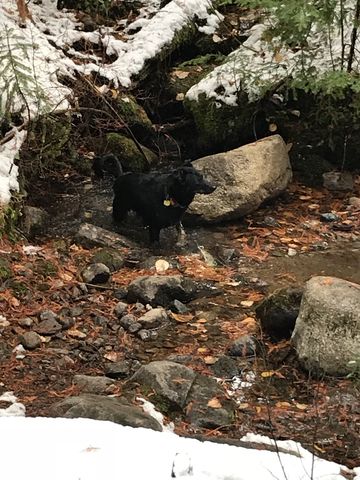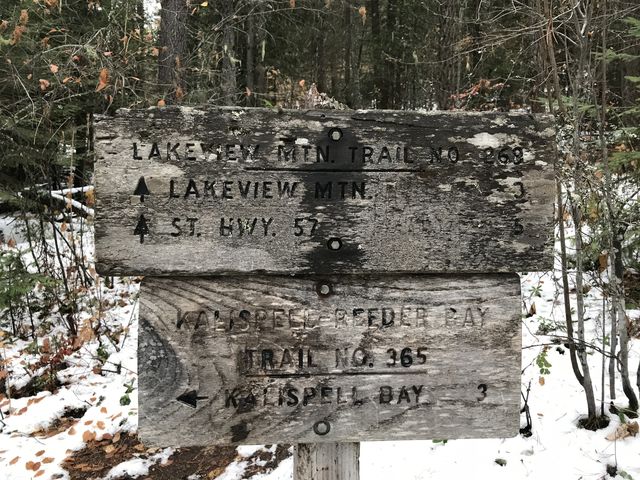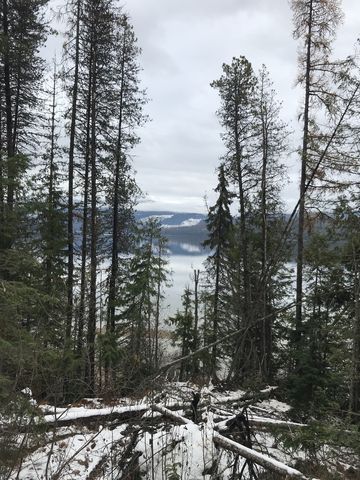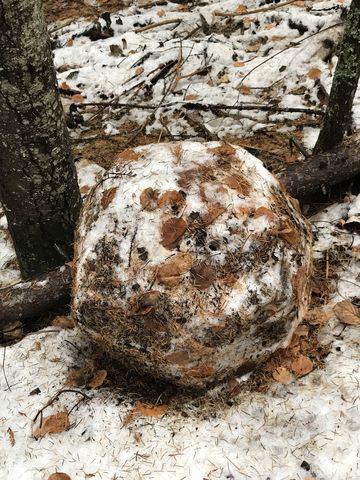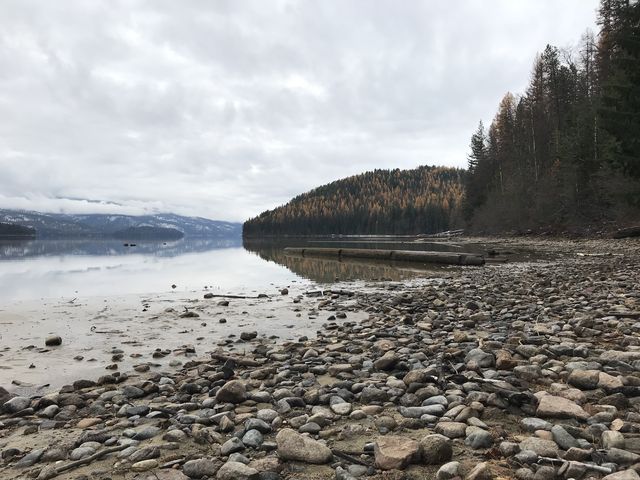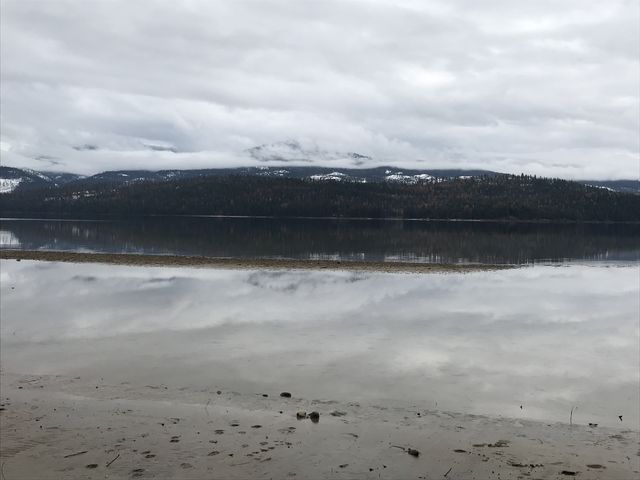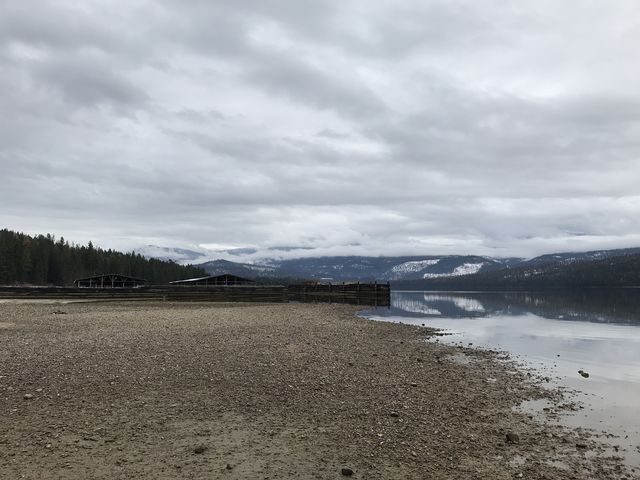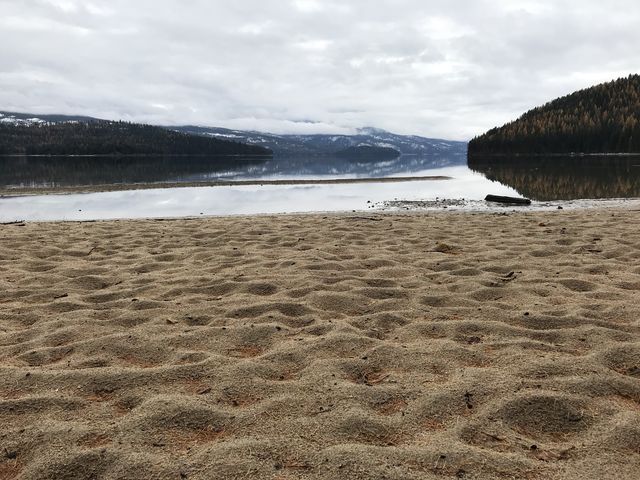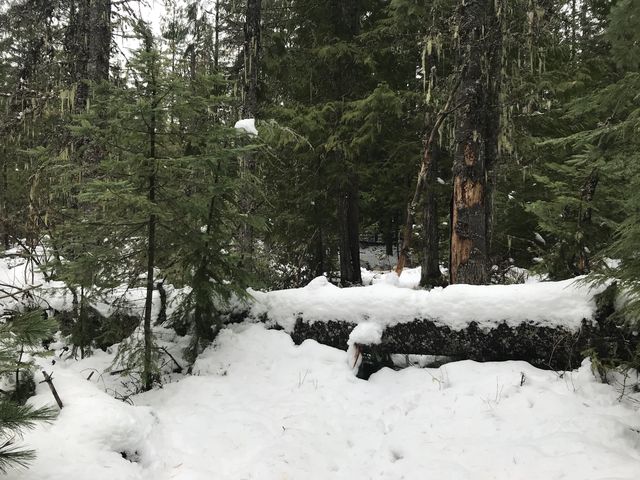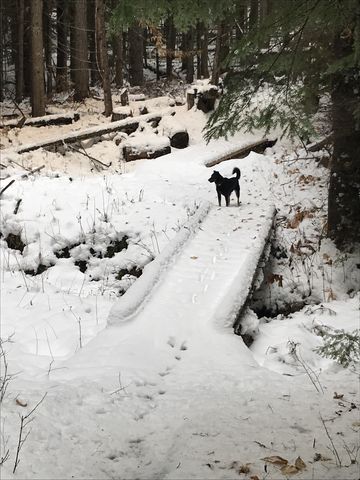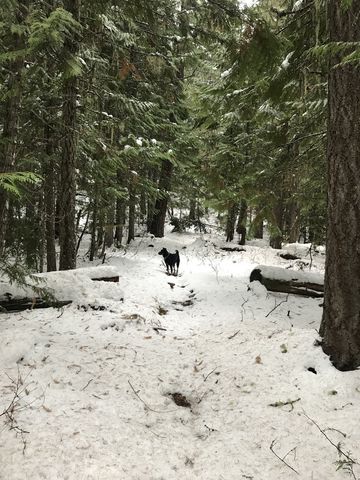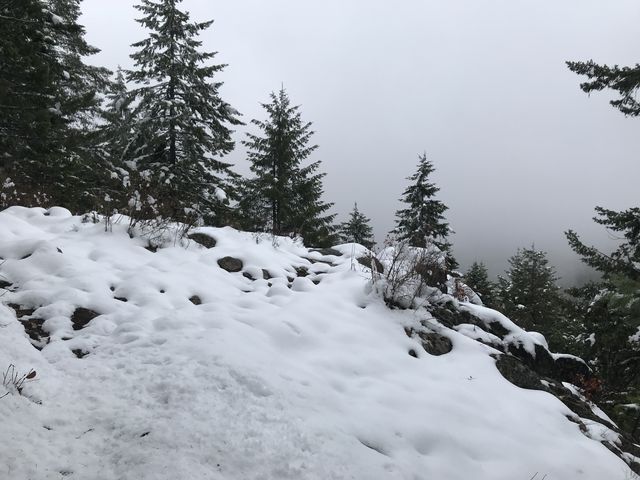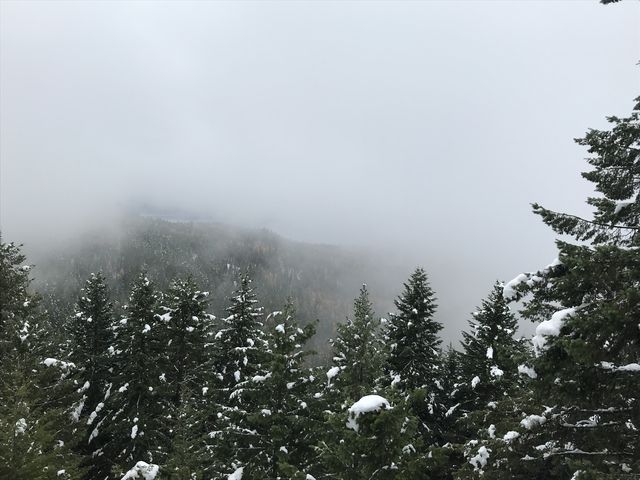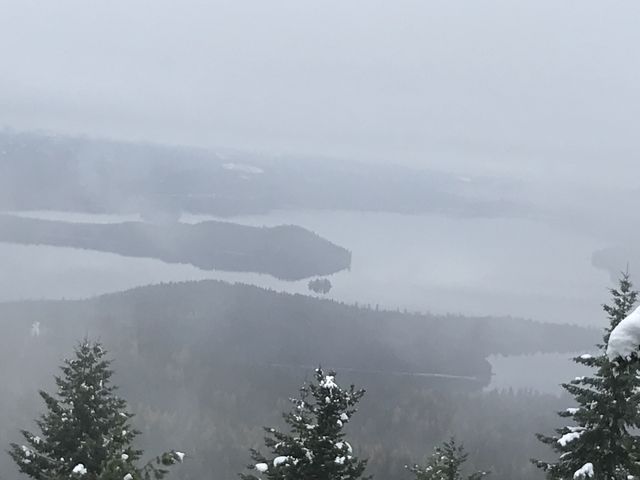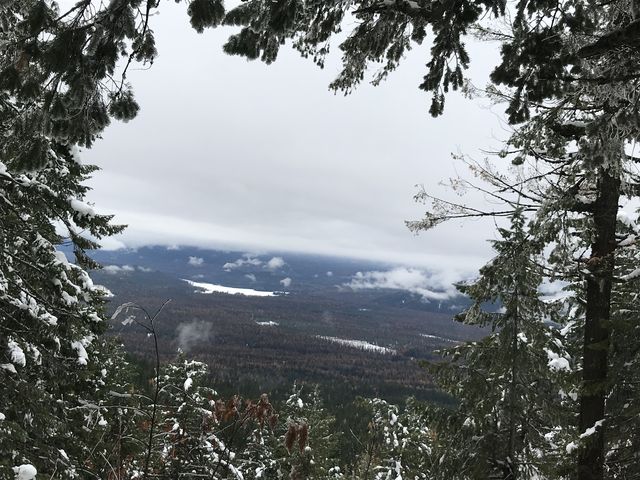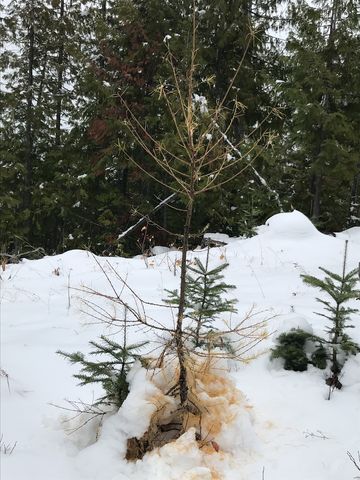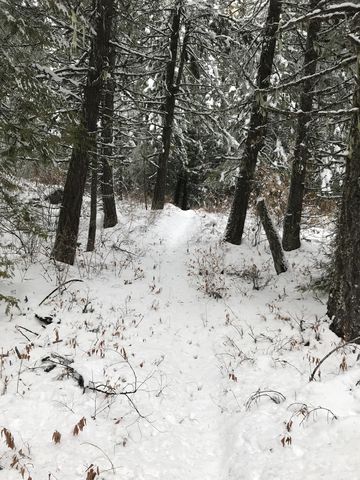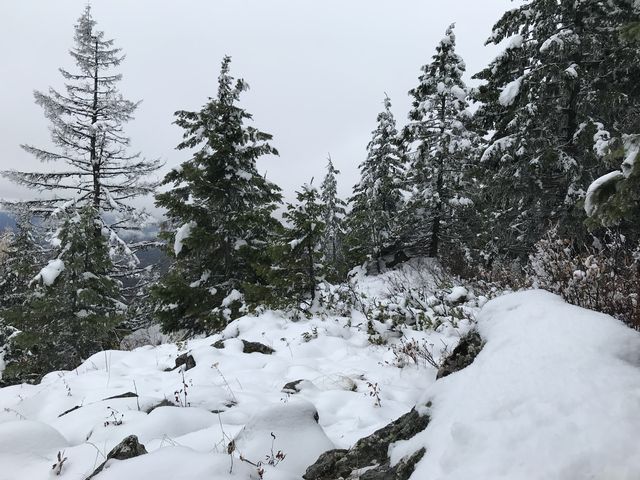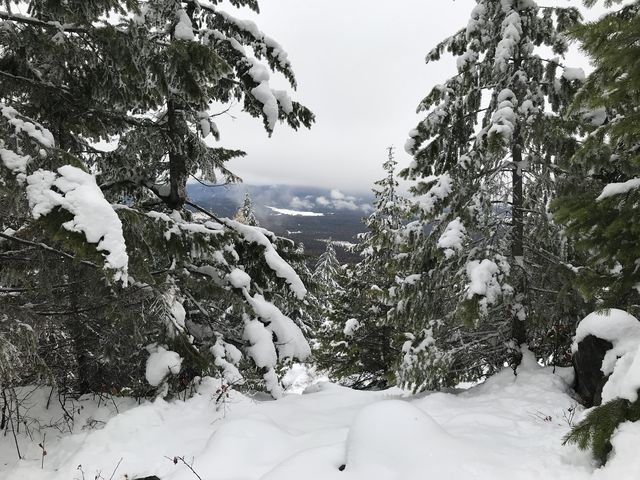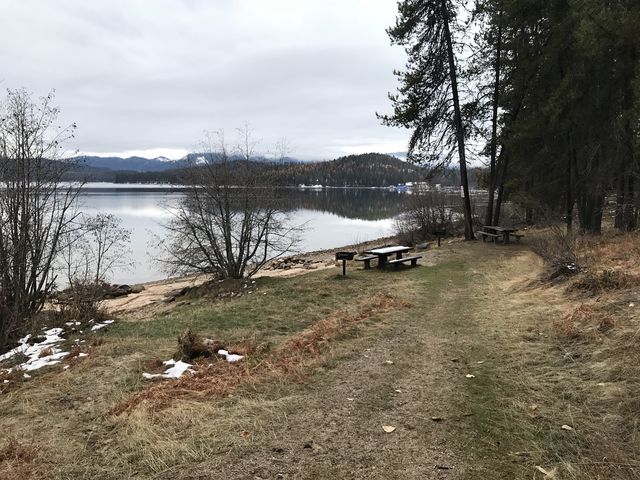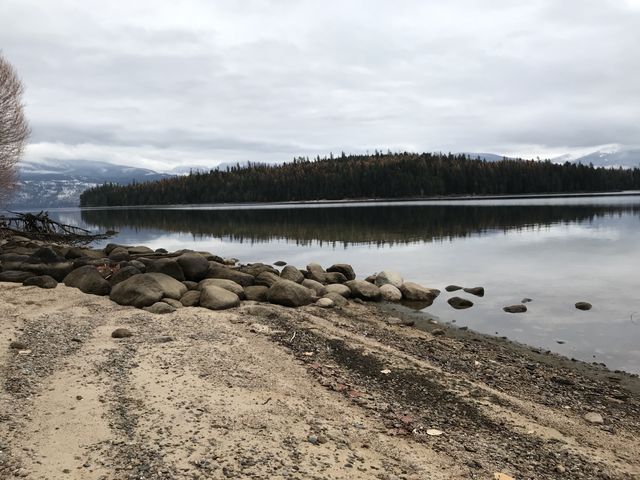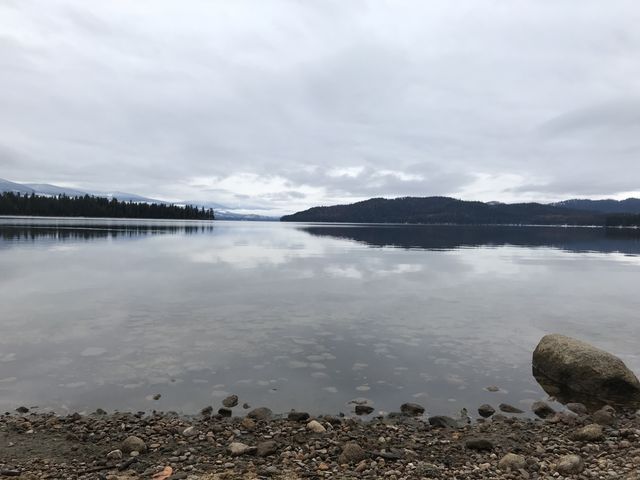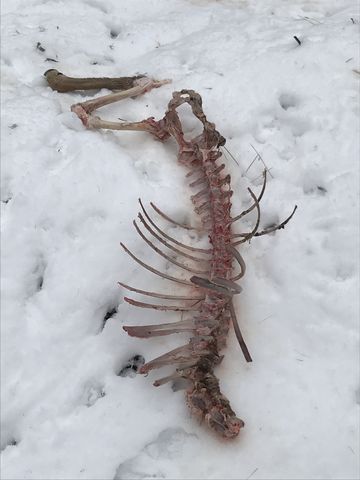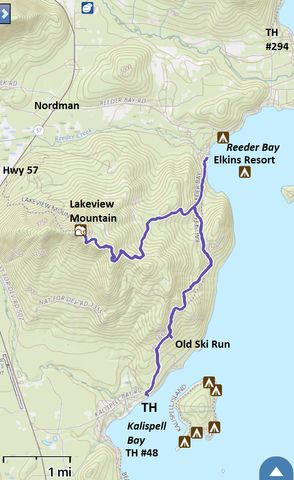 Alternate Routes
There is a trail following most of the westside of Priest Lake. Trail #38 starts at the south end at Outlet Campground and ends at the southern end of Kalispell Bay. Trail #365 picks up at the northern end of Kalispell Bay and connects to Reeder Bay. Trail #294 resumes a bits north of Reeder Bay and connects all the way to Beaver Campground. At Beaver Campground trail #291 connects to Upper Priest Lake
If you have a shuttle you can turn the Lakeview trail into a one-way by parking one car at the Kalispell Bay trailhead and the other at Reeder Bay near Elkins Resort
If you have a shuttle you can turn the Lakeview Mountain trail into a one-way by parking one car at the Kalispell Bay trailhead and the on Highway 57 near Nordam where trail #269 emerges
© 2016 – 2017 NaughtyHiker. All rights reserved. No duplication without permission.