Maiden Rock is a bare granite knob overlooking Lake Pend Oreille. The trail meanders downhill for 2 miles through dense cedar forest alongside Maiden Creek. It terminates at a pebble-strewn beach with expansive views of the rock outcropping, across the water and south along Little Blacktail Mountain towards Evans Landing, a similar boat camping site.
Location
Selkirk Mountains
Rating
2.9 out of 5
Difficulty
Moderate (some uphill hiking; rocky trail)
Distance
4.3 miles
Duration
1:34 hours moving time (hiking)
Elevation Gain
1,135 feet
High Point
3,253 feet (trailhead)
Low Point
2,030 feet (beach)
Trail Type
Out-and-back
Trailbed
Packed dirt, loose rocks
Trail#
321
Water
Maiden Creek
Status
Unprotected
Administration
Kaniksu National Forest
Conditions
Good. A few downed logs and the trail is very rocky in places (use poles!). Some sections are steep. Trail is shared with dirt and mountain bikes
Permits
None required
Camping
At beach. There are picnic tables and a pit toilet
Maps
USGS Cocolalla
Trailhead
From US-95, take Blacktail Road east. This is roughly halfway up/down Lake Cocolalla. Continue on Blacktail Road for 1.6 miles, then turn left onto Butler Creek Road (NF-230) and continue to the trailhead, 2.7 miles. There is parking for a few vehicles.

Google Directions (48.117237, -116.539447)

Season
Year-around
Squirrel Density
Lots of smells but not that many critters. It's winter!
Features
Lake, Grove
Distance From

Coeur d'Alene 38.1 miles
Lewiston 151.7 miles
Sandpoint 16.5 miles
Seattle 342.3 miles
Spokane 64.4 miles

Resources
Nearby Hikes
Date
November 4, 2017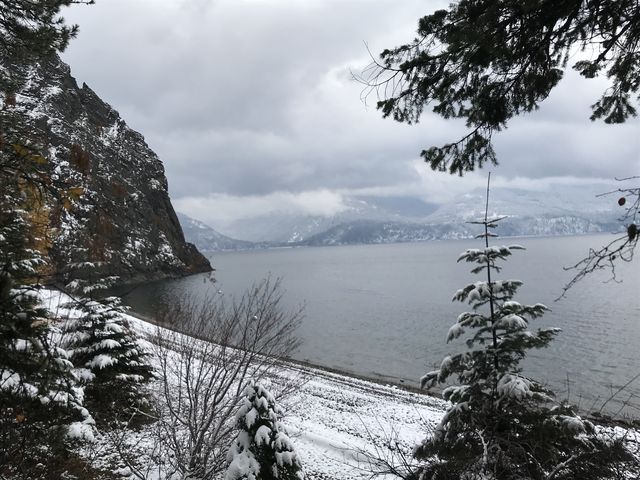 The parking area serves as the trailhead for three trails, Blacktail (#117), Little Blacktail (#231), and Maiden Rock (#321). The Maiden Rock and Little Blacktail trails head south, into the woods, and almost immediately there is a fork, with Little Blacktail, an ATV trail, branching off to the right, while the Maiden Rock trail continues southeast through the dense cedar forest. A bit over a quarter mile into the hike, the wide double-track ends near a pond and a single-track continues to the left, hugging the southwestern flank of Blacktail Mountain. The trail gets quite rocky from this point onwards, with lots of loose rocks covering the trail bed. A dry ravine, formed by the steep face of Blacktail Mountain, of which there are frequent glimpses up bare talus slopes, and the forested flank of Little Blacktail Mountain, guides the trail steadily downhill. It switches frequently from one side of the ravine to the other, and around one mile into the hike crosses Maiden Creek, which appears to spring up out of nowhere. Afterwards, it parallels the creek closely down to the pebble-covered beach. The views from the beach are magnificent, be it across the water or up the trail's namesake rocky knob. There are a number of campsites, each including picnic tables, and a pit toilet. The location is popular with boaters, though, and weekend nights are always busy during the summer months. The return trip is uphill the same way, with about 1,000 feet of elevation gain.
Enjoy this hike? Let us know in the comments below!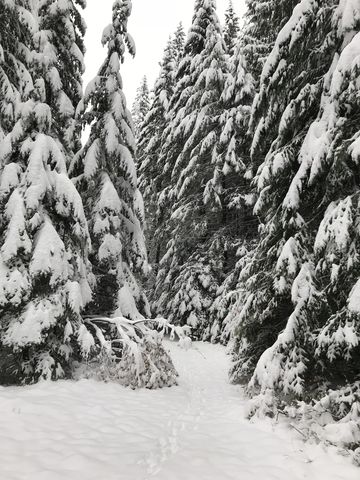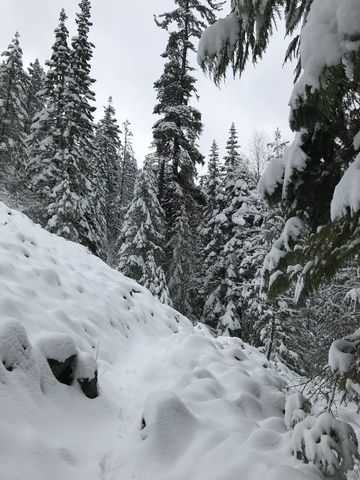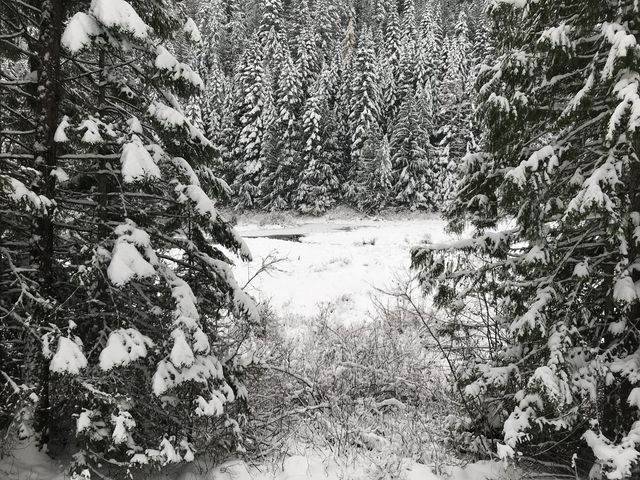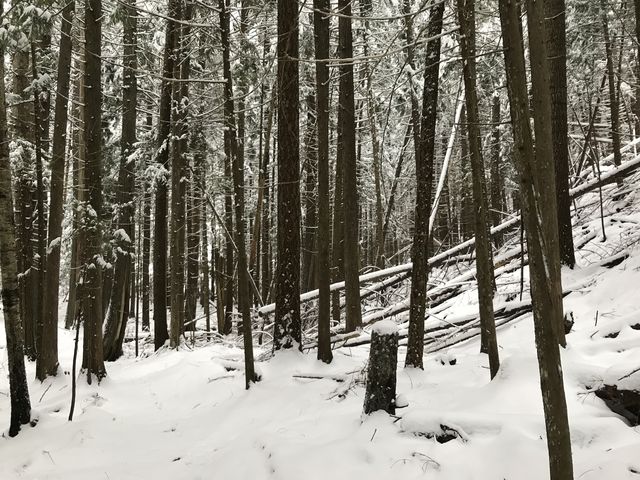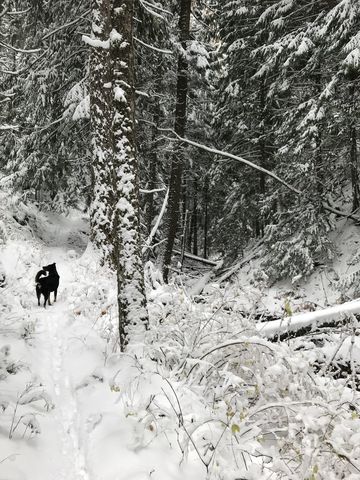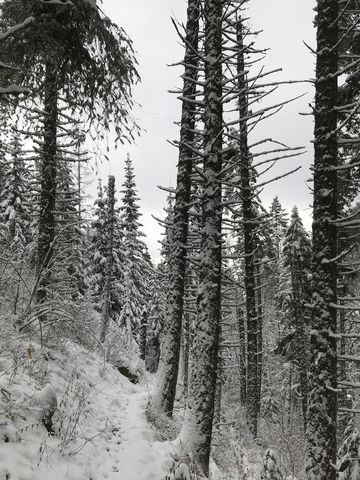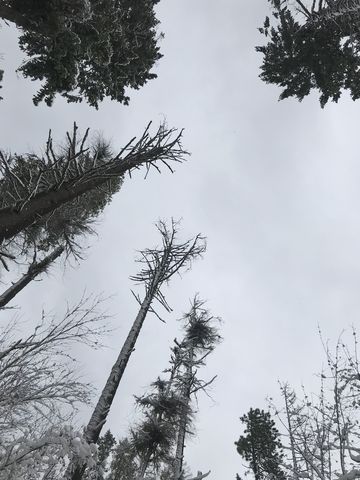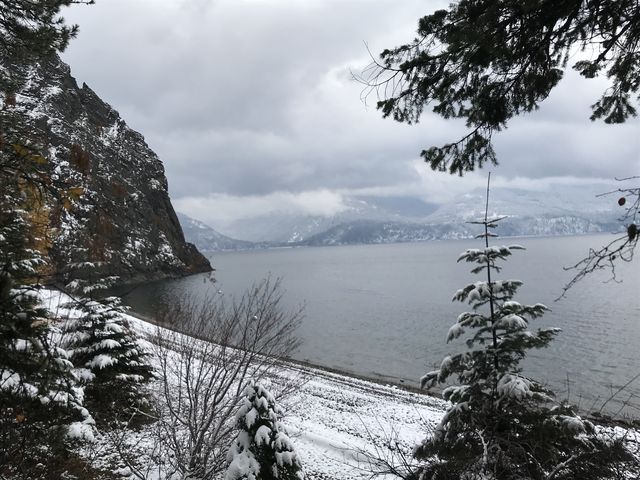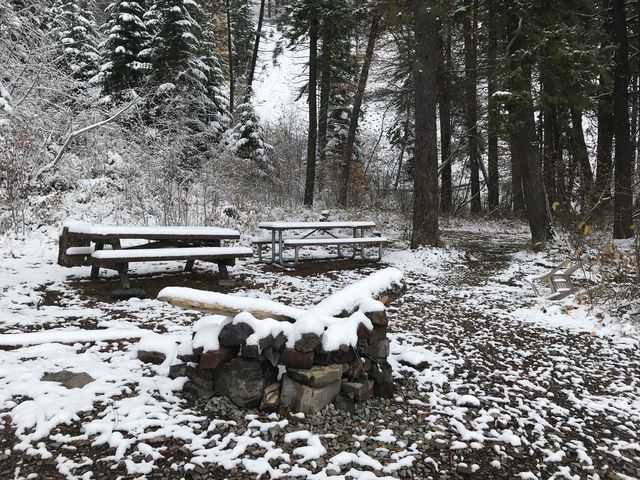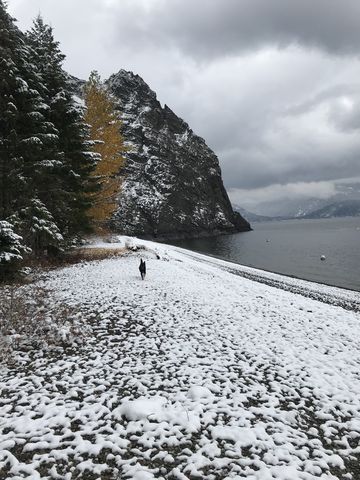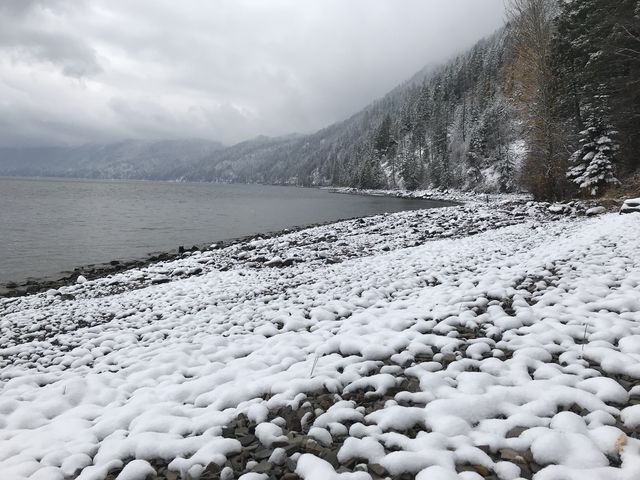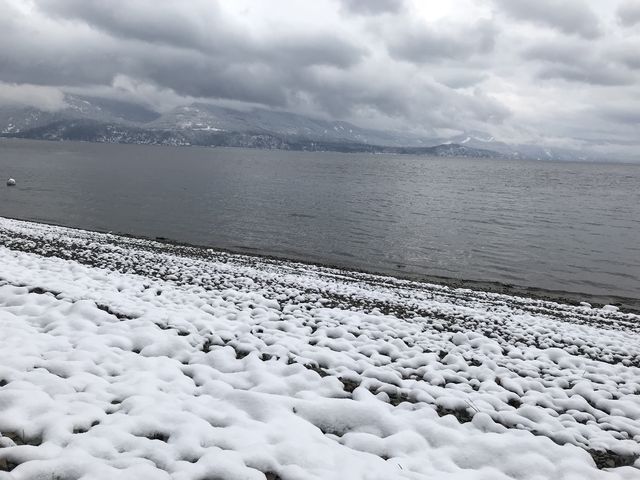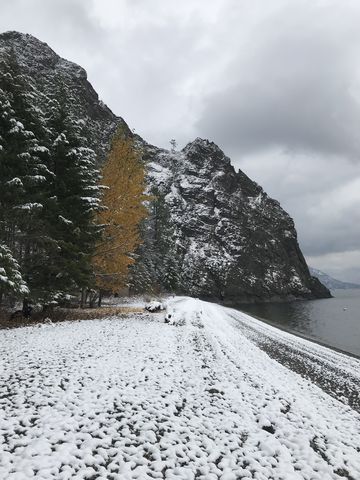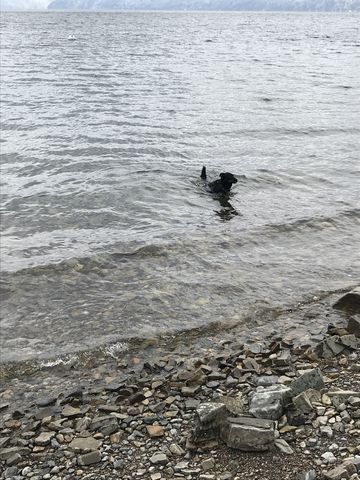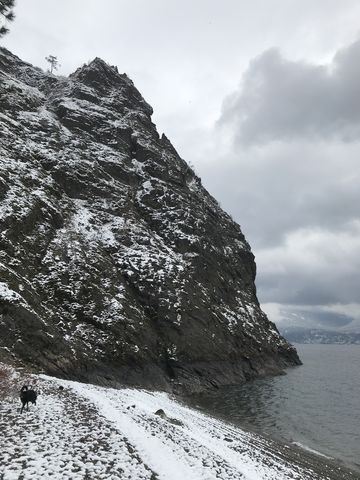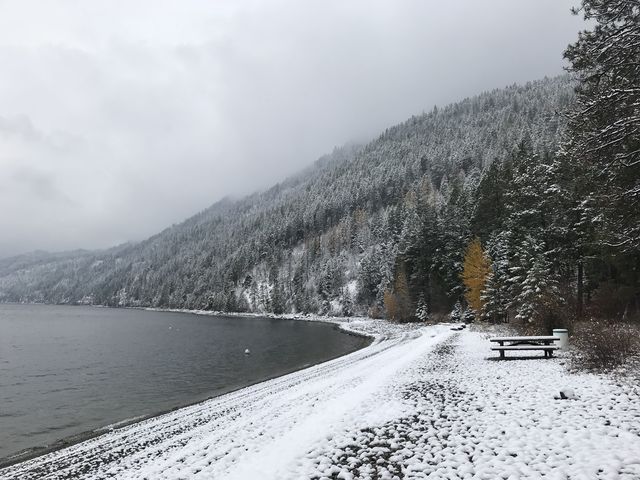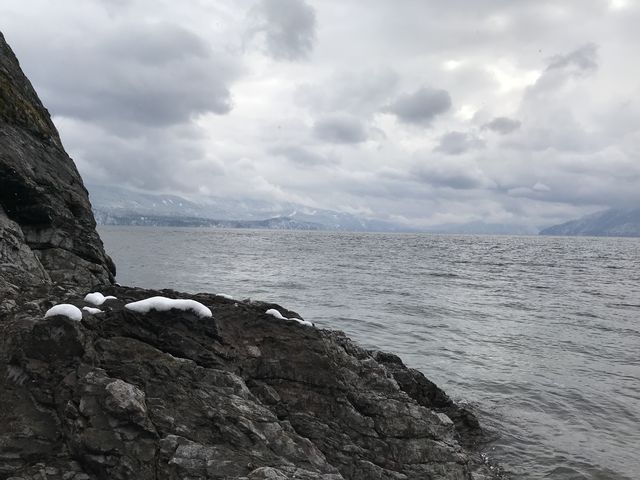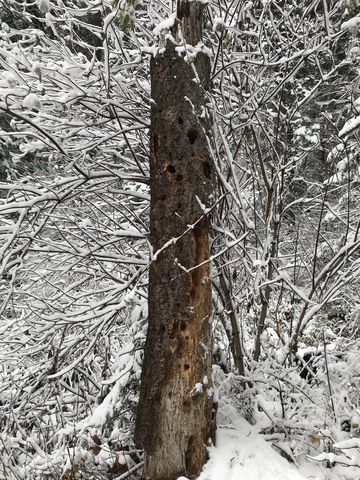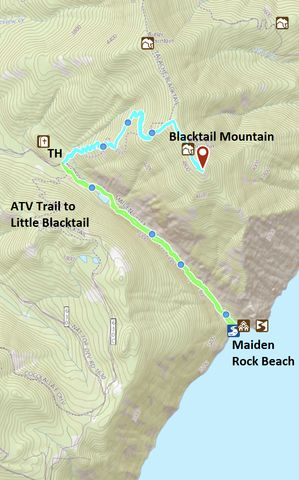 Alternate Routes
Starting near the trailhead, you could hike up to Little Blacktail Mountain. However, this is an ATV trail and for some length it merely follows forest roads
© 2016 – 2017 NaughtyHiker. All rights reserved. No duplication without permission.