Used mostly by hunters, trail #598 hugs East Fork Lost Creek closely for 3 miles and then commences a steep climb up to Bobtail Ridge. Don't expect grand views, but a generous sprinkling of mushrooms and spring flowers along the way and the insistent curious buzz of a gorgeous red-throated hummingbird make up for a lot!
Difficulty
Moderate (fording and crossing; uphill hiking)
Duration
4:15 hours moving time (Hiking)
High Point
4,785 feet (Bobtail Ridge)
Low Point
2,480 feet (Lost Creek)
Features
Grove
Meadow
Mountain
Rock Formation
Trailbed
Packed dirt, loose rocks
Water
East Fork Lost Creek and tributaries
Camping
Dispersed car camping at the trailhead
Conditions
Pretty good, especially given the "primitive" designation
Tread is narrow on steep hillsides
The bridge across Lost Creek washed out
Administration
Coeur d'Alene National Forest
Open To
Hikers
Dogs
(
not recommended for horses
)
Directions
From I-90 take the Kingston exit (#43) and head north on FH9 past Prichard, at which point the road turns into FR 208. Take a right onto FR 442 shortly after a picnic area and a few scattered cabins, Lost Creek Resort. If you reach Shoshone Base Camp you've gone too far. Keep going on gravel road 442 for about a mile to a popular dispersed campground. The trailhead is marked, on the right, with parking for a couple of cars.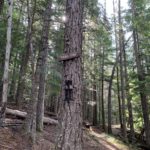 Our intent on this day was actually to hike Devil Peak, but still 20 miles from the trailhead the snow on FH-9 became quite deep and the road was littered with downed trees, reducing it to one lane. Searching for Plan B, we backed up to the Lost Creek trailhead, having hiked the Lost Creek Ridge trail to Stateline years ago. Elevation-wise, that was out of the question on this day, as we brought neither traction devices nor snowshoes.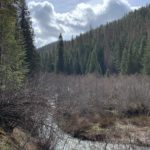 The first obstacle on this route was crossing Lost Creek. Fondly we remembered the handy log that crossed it, only to discover it gone. Thus, the trek started out barefoot, with a chilling creek crossing. On the far side, the trail lifts off the creek bottom and quickly forks, the left, #502, rising continually, while the right, #598, moves along the flank of Lost Creek Ridge.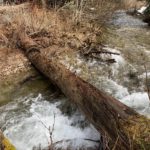 That trail, labeled primitive, was in surprisingly good conditions, albeit with a narrow tread on some of the steeper hillsides. It was recently sawed out and trimmed. Near the 2-mile mark, the trail crosses the creek, which is accomplished by means of 2 slick downed logs. A large fallen tree makes that location quite inaccessible, so persevere; it is the right spot.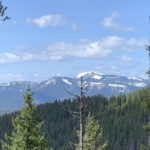 On the far side, the trail winds through pleasant (though soaked, at this time of the year) forest, staying a bit above the creek bottom, for another mile. Then it moves sharply away from the creek and climbs the ridge head on, in sweeping switchbacks. As the elevation approaches 4000 feet, the forest opens up near impressive rock formations and provides limited views of the Coeur d'Alene Mountains.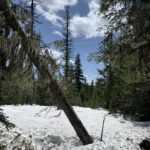 Continuing on, the snow quickly got deeper and at some point we lost the trail as it approached an unnamed creek. The snow was several feet deep, so we decided to climb the ridge head-on. The top was rather anticlimactic, as it is entirely hemmed in by trees. We poked around for a bit longer, but finding nothing other than trees and snow, returned.
Alternate Routes
The Lost Creek trails start at the same trailhead
From Bobtail Ridge you can connect to Bobtail Ridge Road, where you could park a shuttle car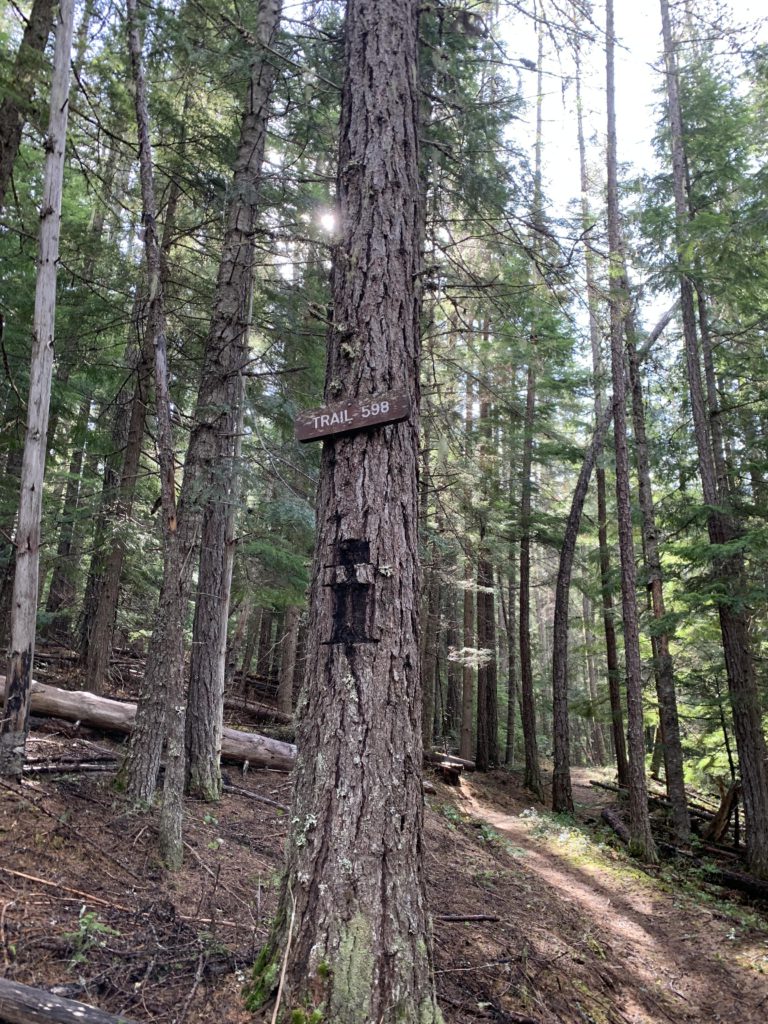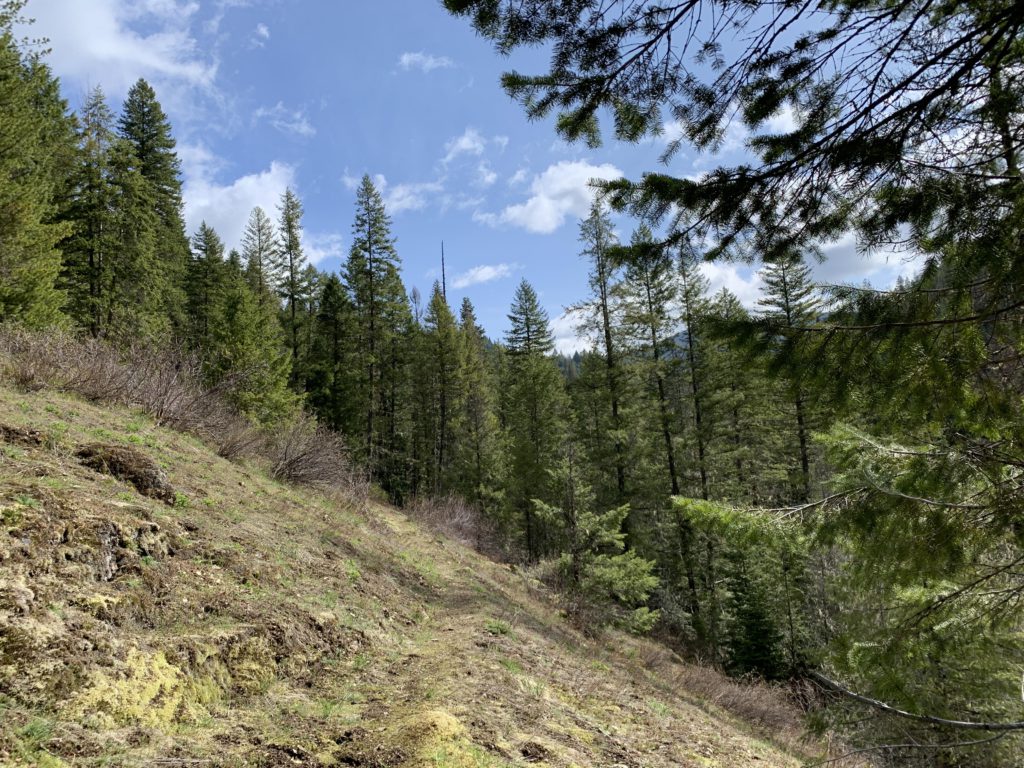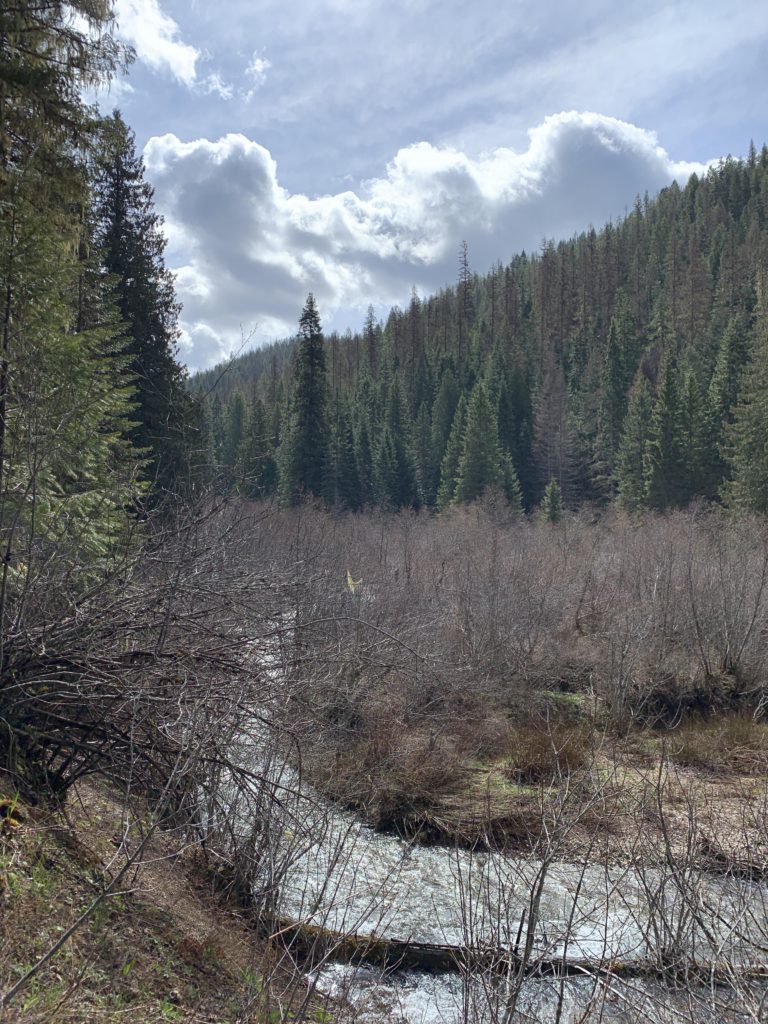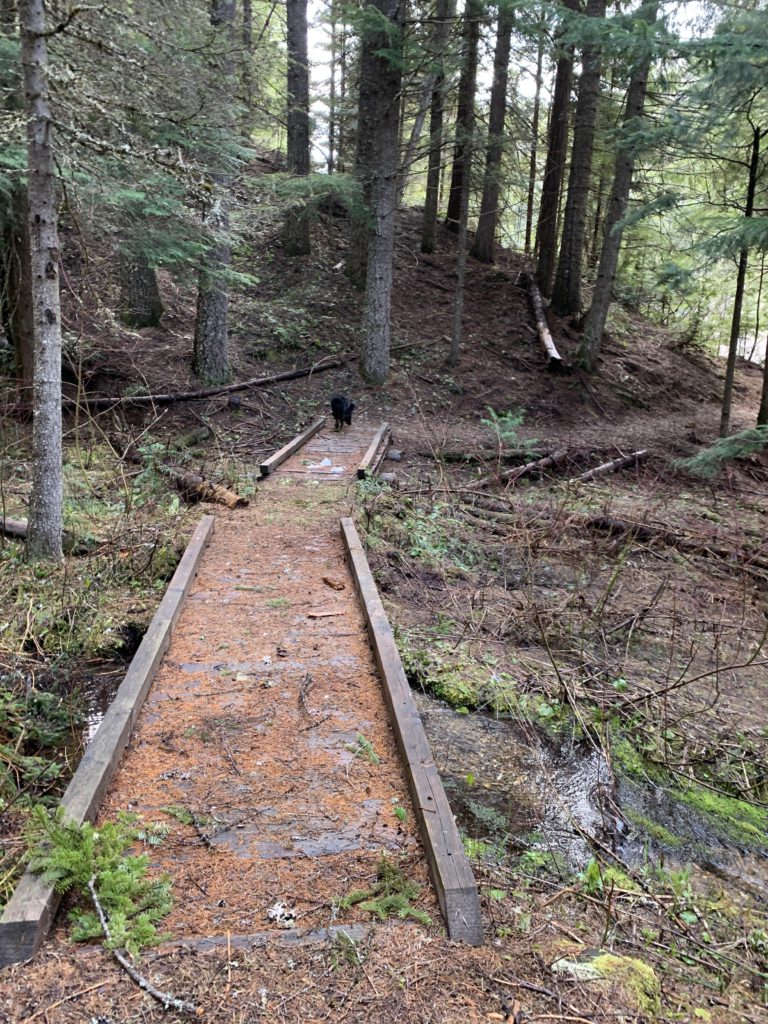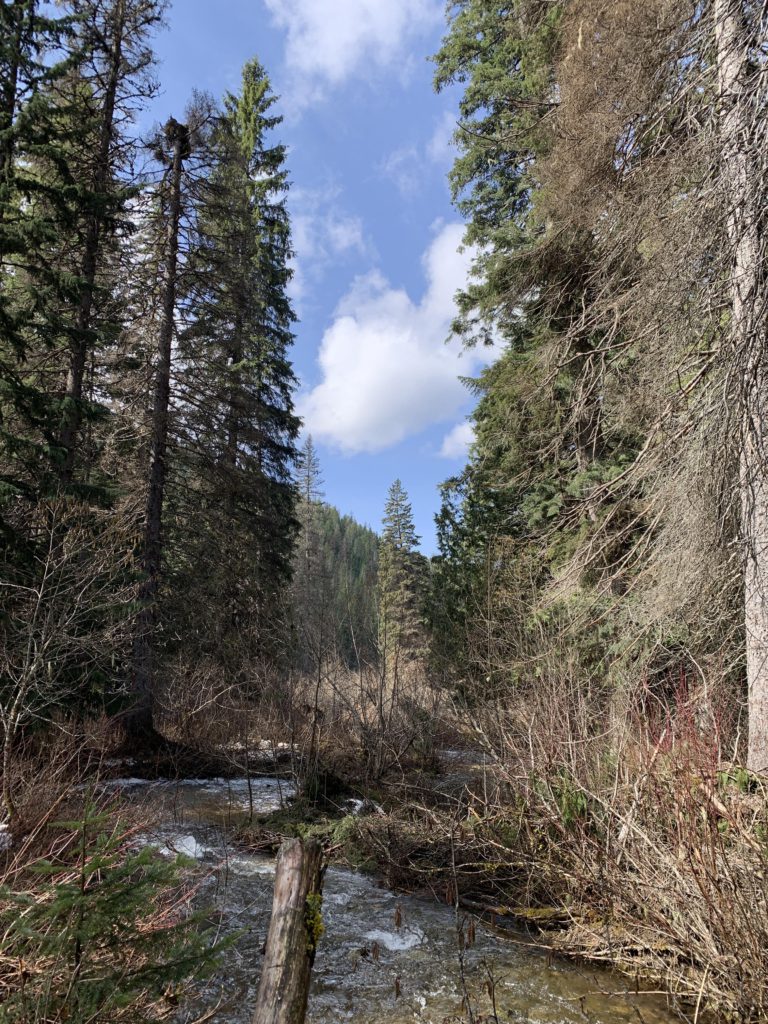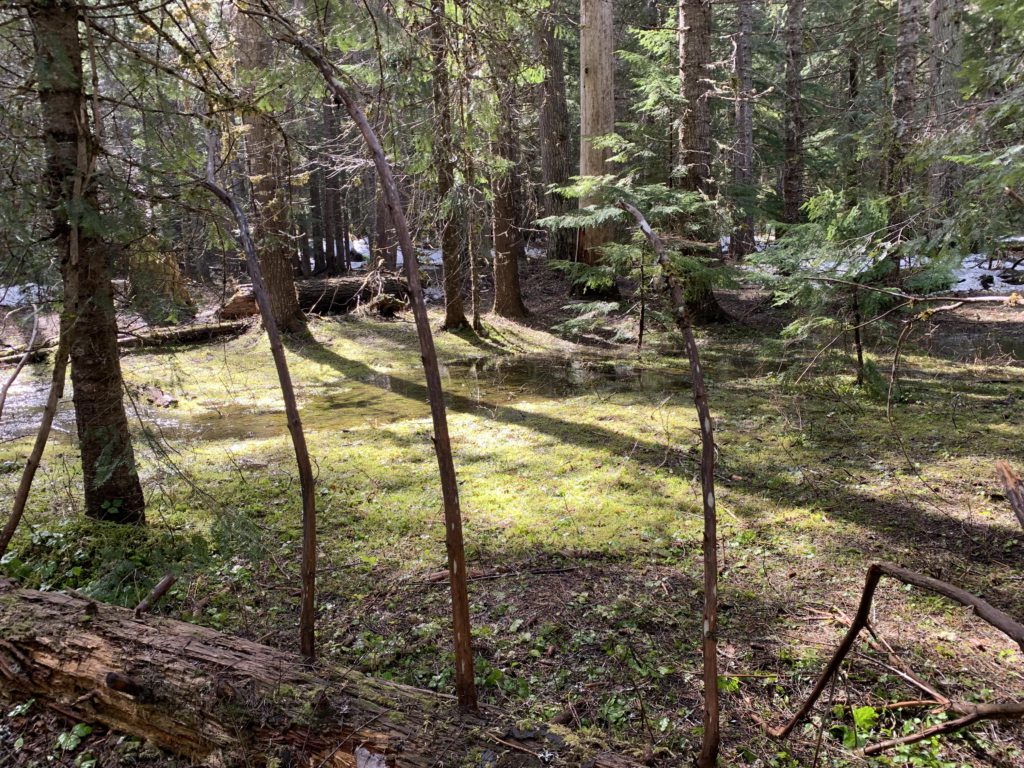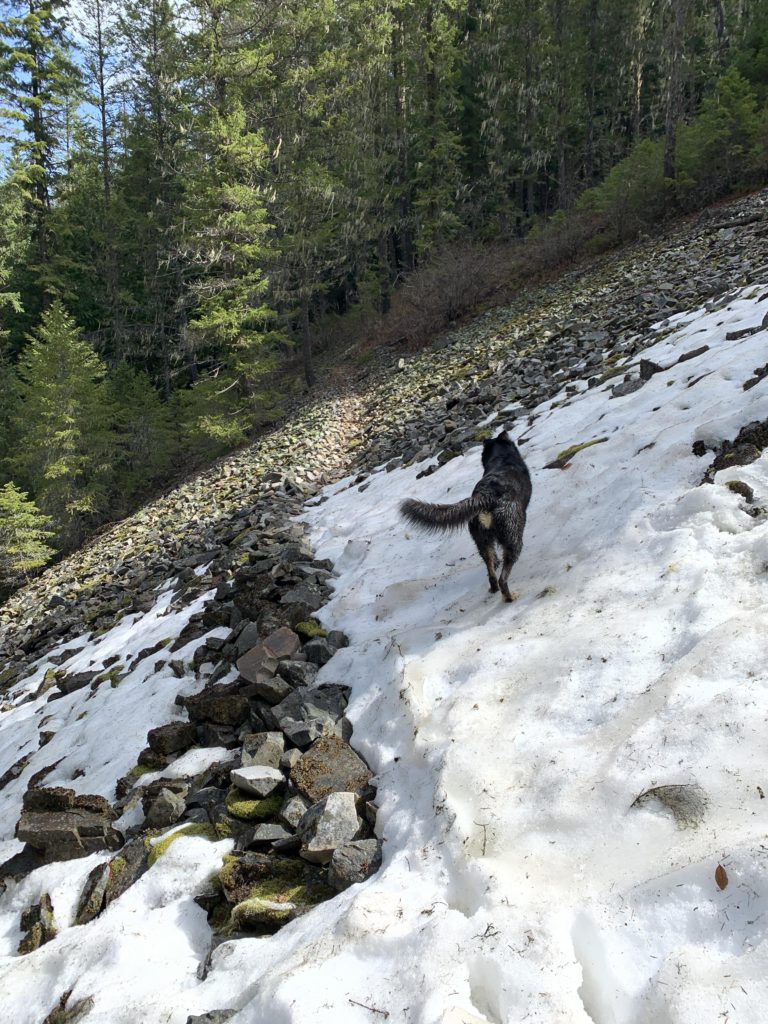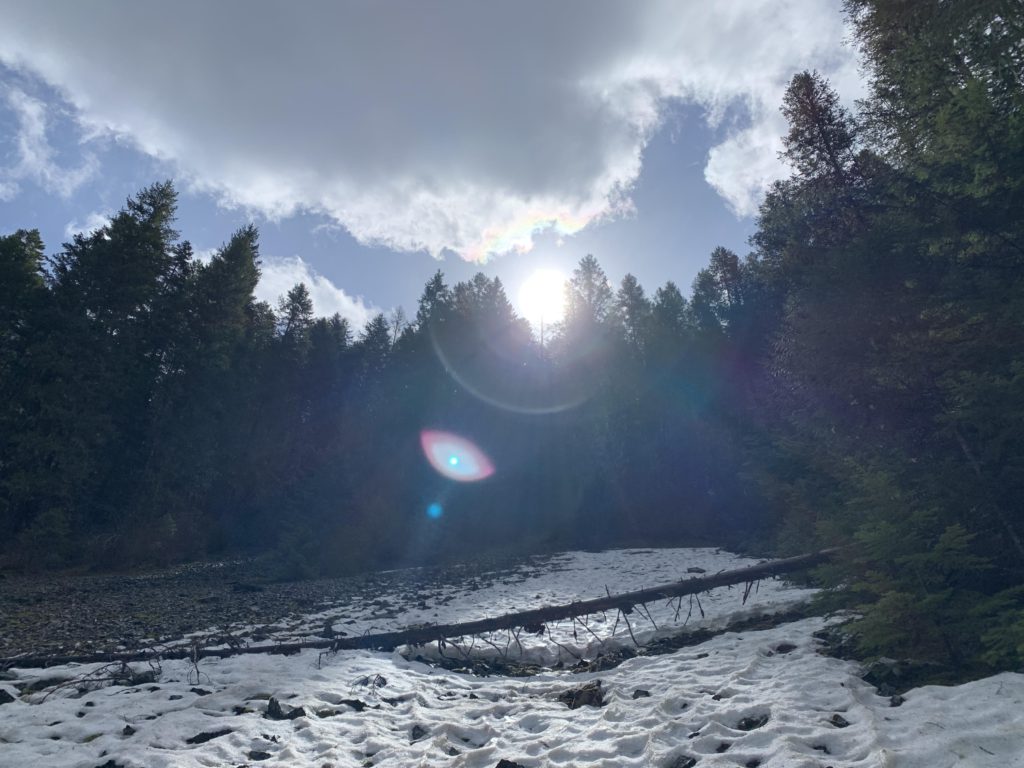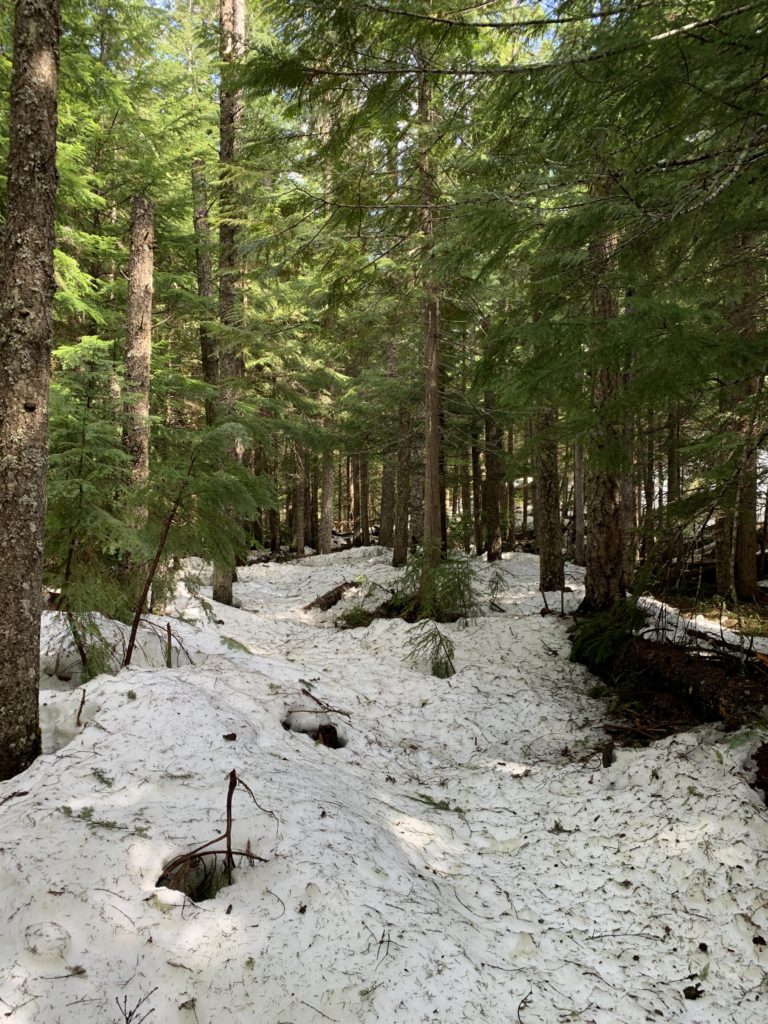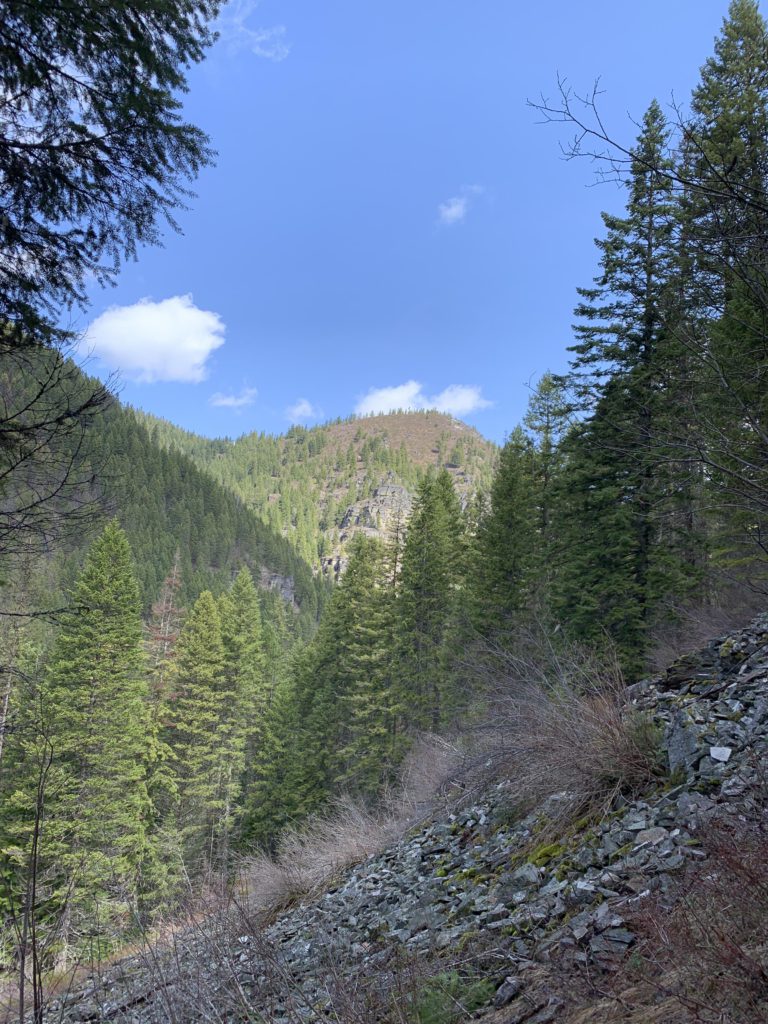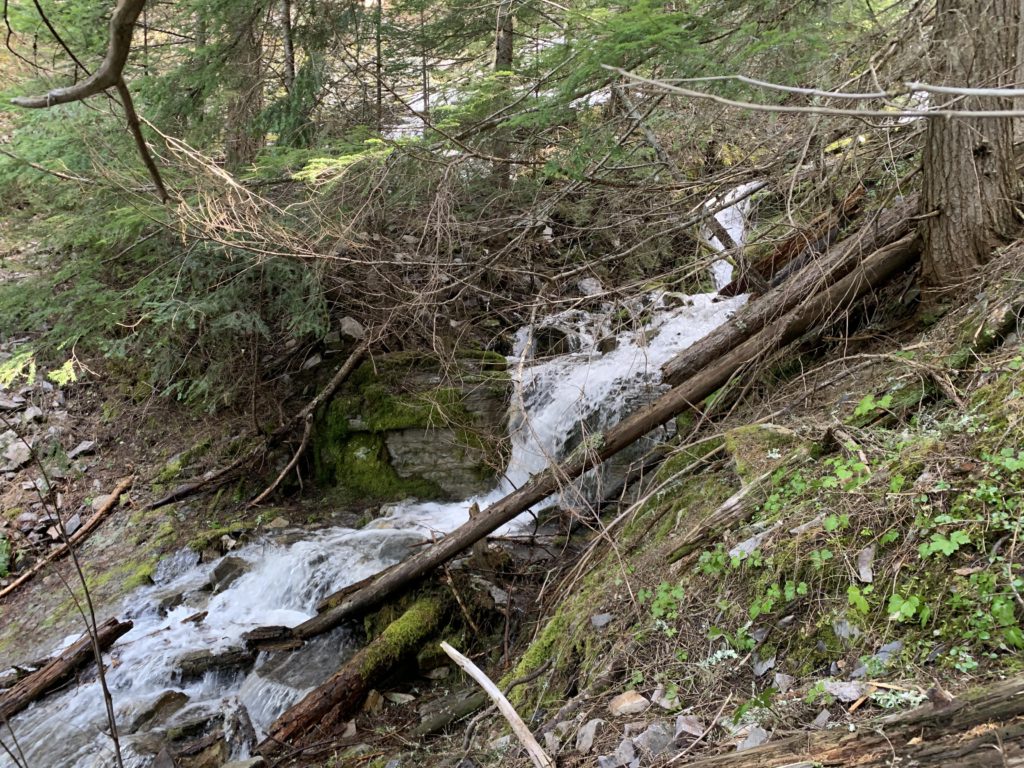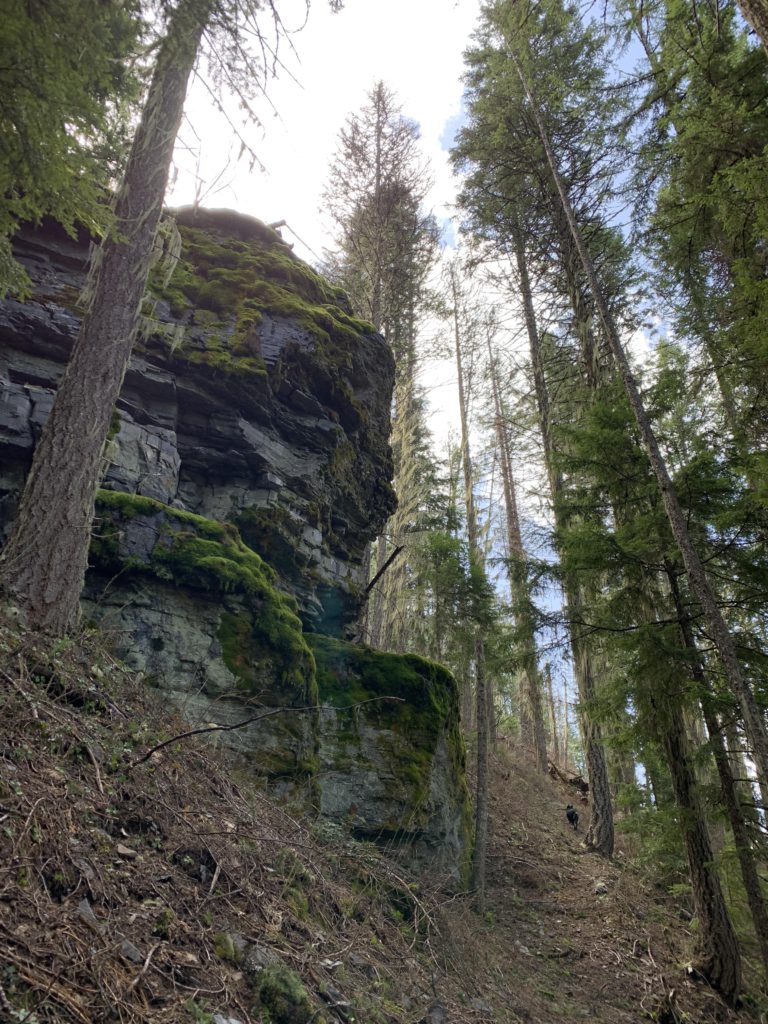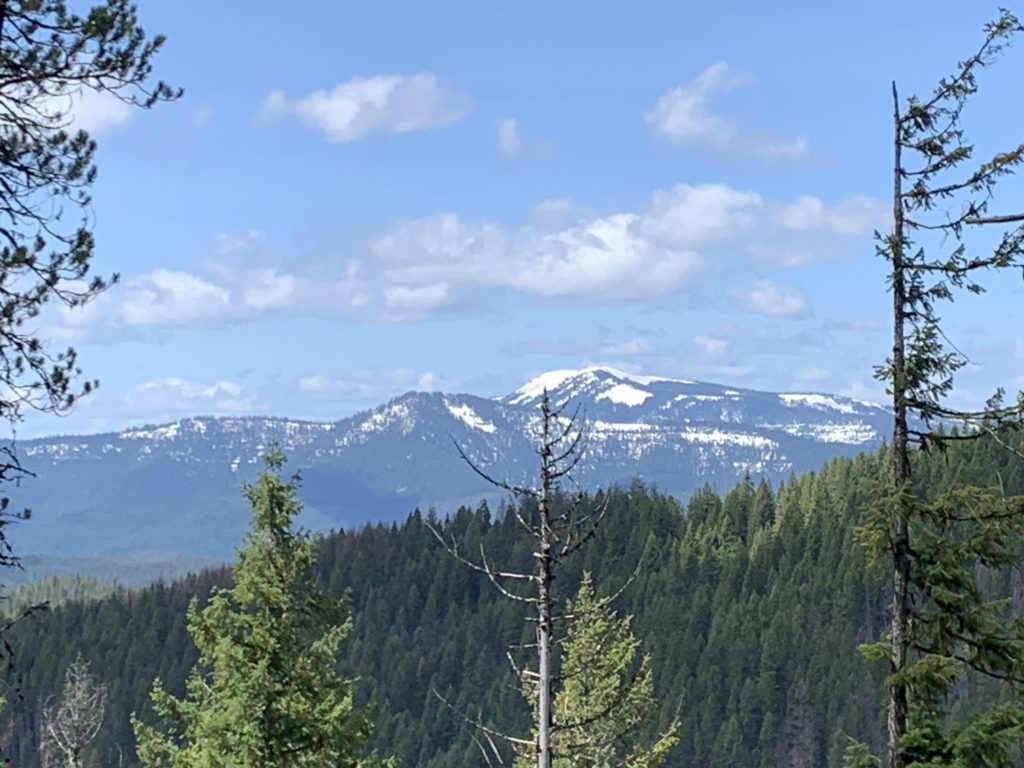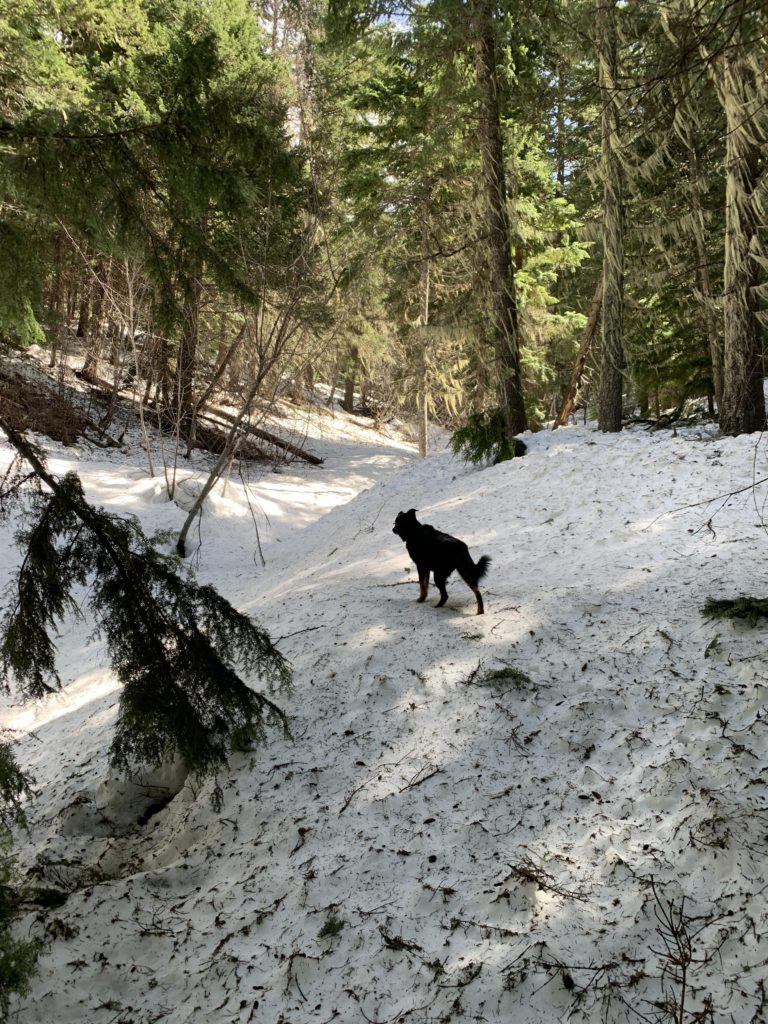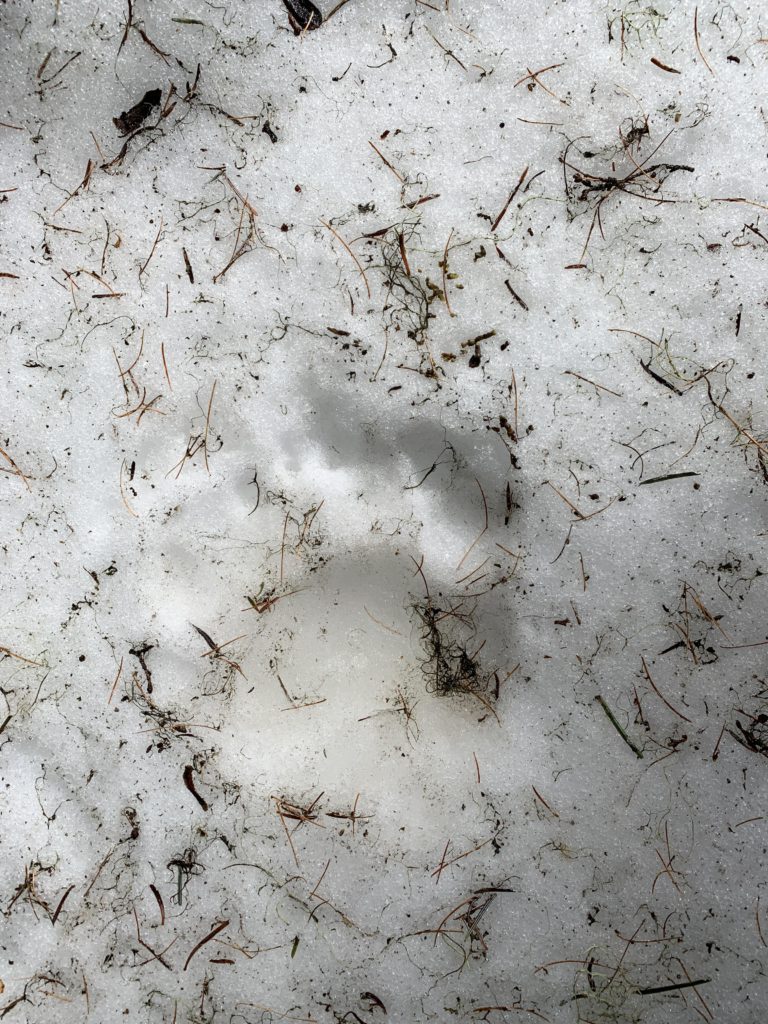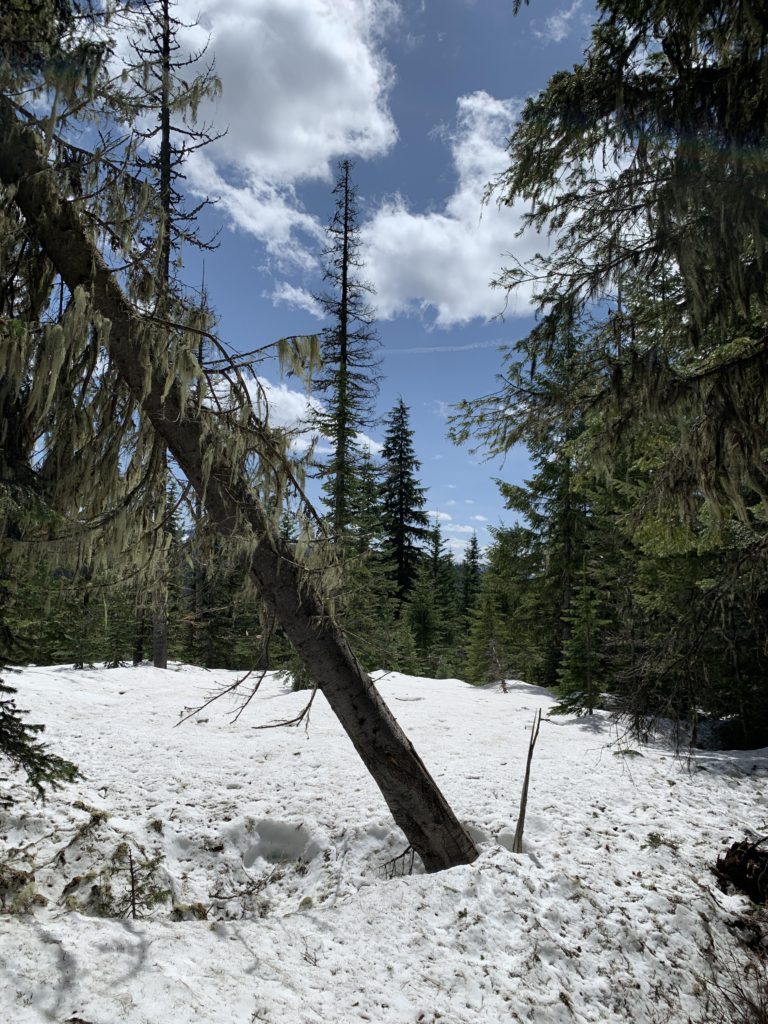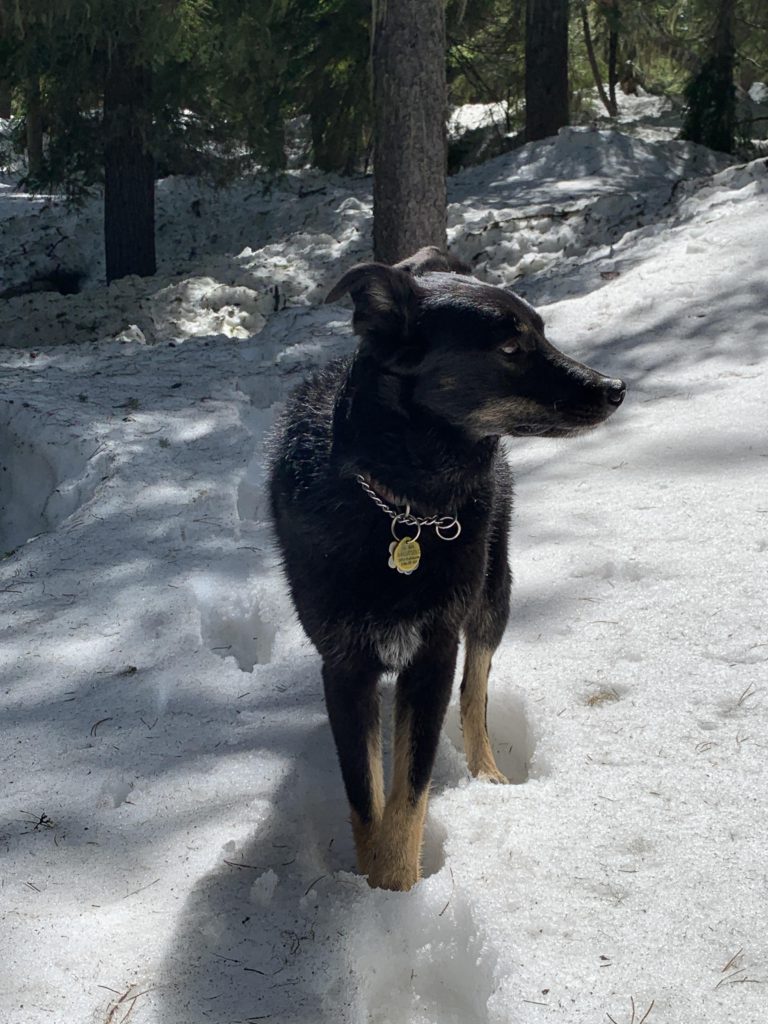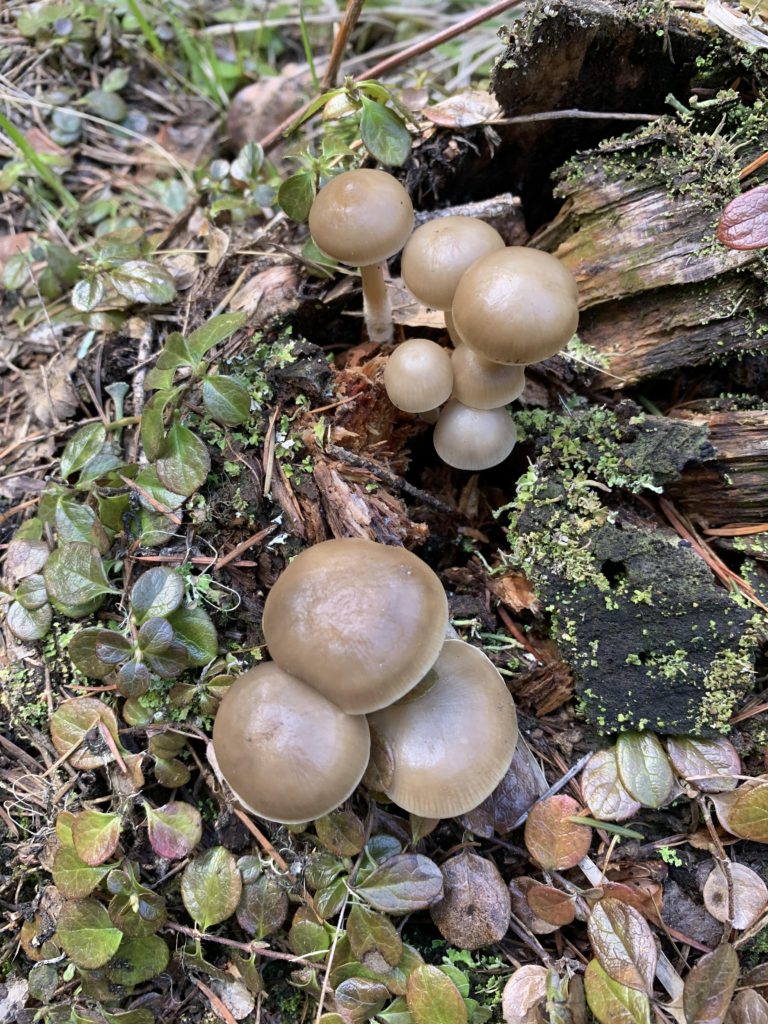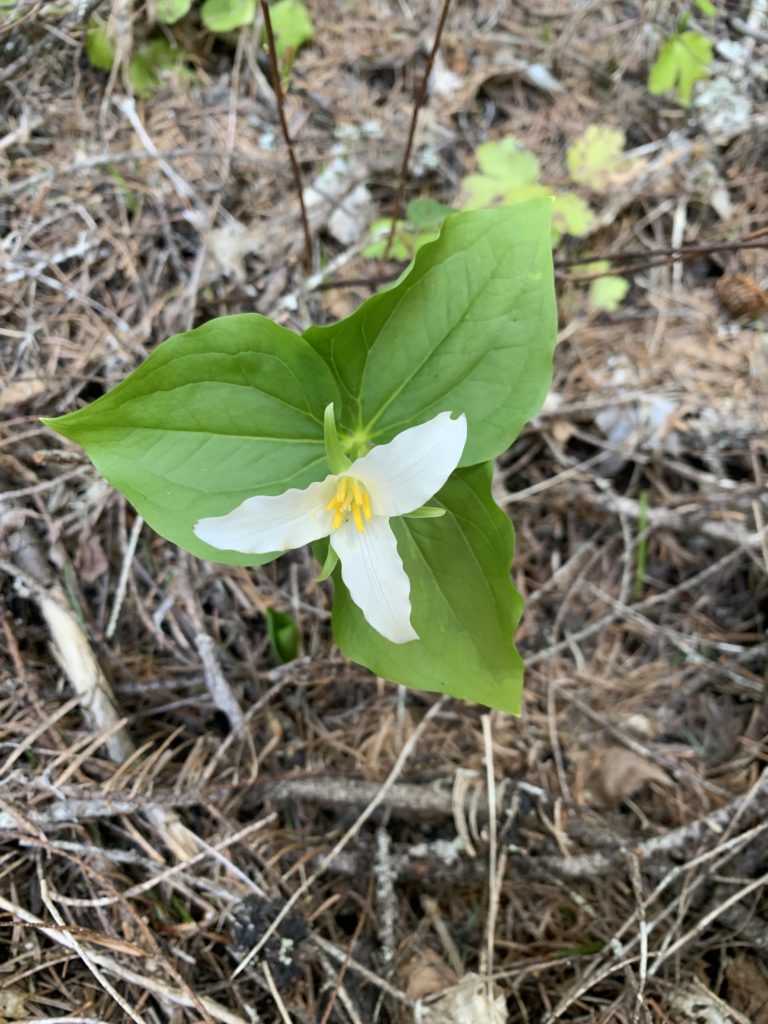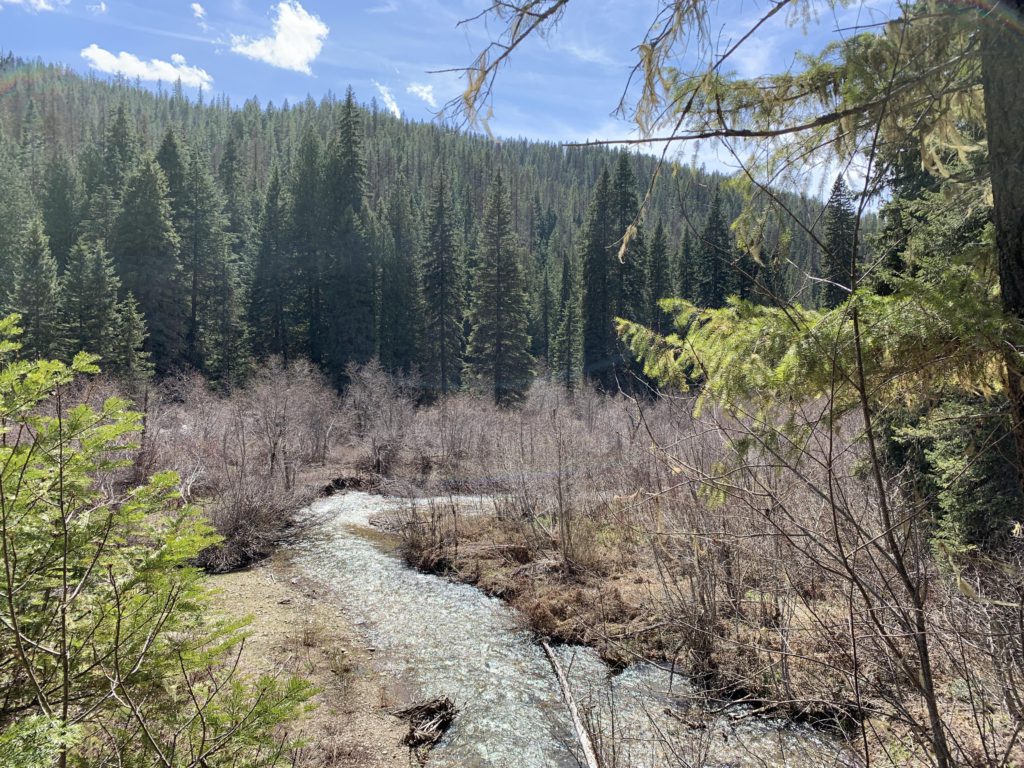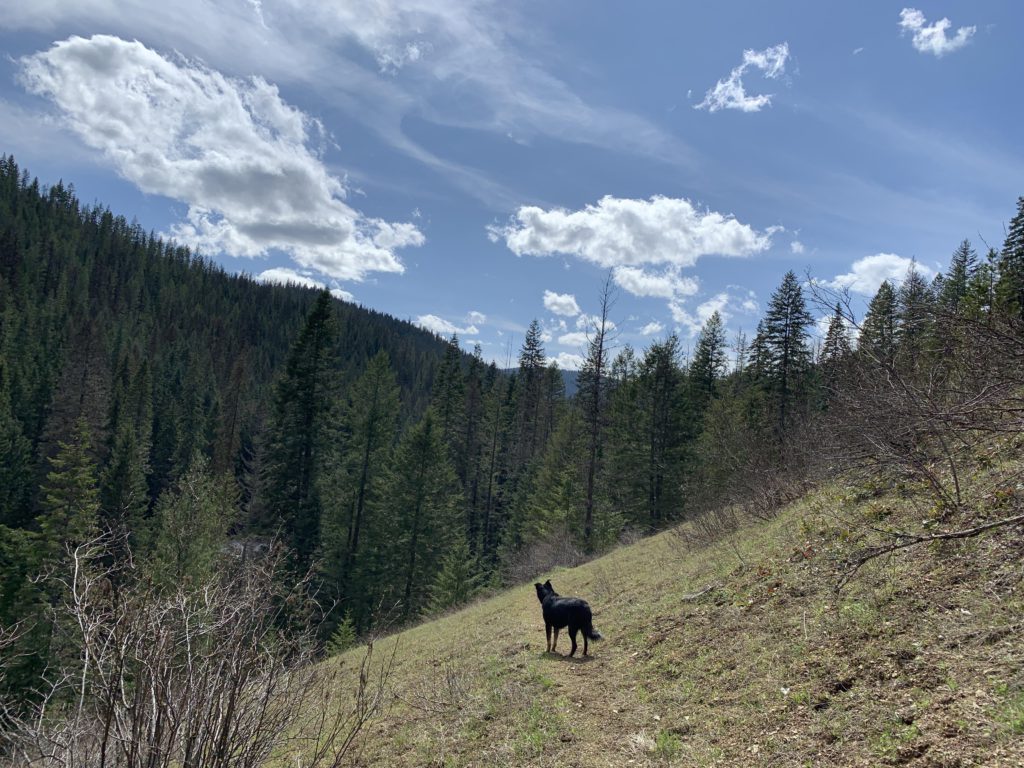 © 2016 – 2023 NaughtyHiker. All rights reserved. No duplication without permission.