Devil Peak makes for a nice hike earlier in the summer, when taller mountains are still packed with snow. The lookout tower that once stood at the peak no doubt offered breathtaking views. Unfortunately, it is gone and the peak is entirely hemmed in with tall fir trees. Redeeming qualities are the wildflowers in spring and huckleberries in fall!
Difficulty
Moderate (some uphill hiking)
Duration
5:50 hours moving time (Hiking)
High Point
4,630 feet (Devil Peak)
Low Point
2,925 feet (Independence Creek)
Features
Grove
Mountain
Riverwalk
Trailbed
packed dirt, forest road
Water
Independence Creek
Green Creek (likely seasonal)
Camping
Independence Camp (pit toilet)
Devil Peak (dry)
Conditions
Pretty good; recently sawed out, but with some rutting from dirtbike use
Administration
Coeur d'Alene National Forest
Open To
Hikers
Dogs
Horses
Mountain Bikers
(
trail is shared with dirtbikes
)
Directions
Take I-90 exit #43 (Kingston) and head north on Coeur d'Alene River Road (aka FH-9) for 23 miles. Near Pritchard bear left onto NF-208/ Tepee Creek Road (this really means going straight) and continue for another 20 or so miles. Shortly after crossing the North Fork of the Coeur d'Alene River the road turns to gravel. It will deteriorate somewhat and is then called FR-6310. After about 3 miles, turn right onto FR-3906. Continue uphill for a quarter mile, then descend on FR-924 to the Independence Meadows campground. This road is deeply rutted and riddled with giant puddles and thus may require a high-clearance vehicle. We parked after a couple hundred yards and hiked from there.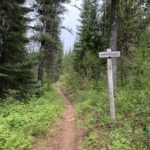 We tried this hike about a month earlier and were stopped by downed trees and snow on FH-9. Both were gone this time and there were in fact only few patches of snow left in the shady parts of the upper reaches. Trail #22 (Independence Creek) starts after a half mile, but that first section of road walking is actually quite pretty, providing a broad view of the Independence Creek flood plain as the creek approaches Tepee Creek. Trail #22 is signed and takes off uphill to the right, climbing through the woods above Independence Meadows Camp and crossing a couple of small tributaries. The trail then drops back to the river, with the trees receding somewhat. You'll enjoy a grand view up the Independence Creek valley.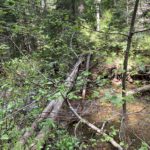 About 2 miles in, you'll come across the fork with Emerson Ridge Trail 404. Continue on (left) to the only problematic creek crossing at Emerson Creek. There are a couple of very slick and slender downed logs to help with the crossing, but the chance of falling off appears pretty high. We made it okay, but did not bother with the logs on the way back. The creek is not deep; just deep enough to result in wet shoes.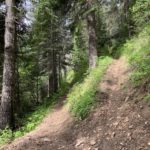 The trail continues along Independence Creek for a short while longer, then forks. The right branch climbs through the woods, fairly steeply initially, gaining about 600 feet over the next mile. The trail generally does not follow the route as indicated on the USGS maps, staying off the ridge to the West a bit and mostly contouring and climbing only modestly. Water is scarce after leaving Independence Creek, with the first opportunity the southernmost branch of Green Creek near the 7-mile mark. We had to veer off trail a bit to find the spring; it was fed by a lone patch of snow further uphill and likely dries up later in the year. There are two additional branches of Green Creek, both crossing the trail with water running freely.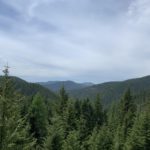 Just before the eight-mile mark, the trail spills out onto FR-205 in the location indicated on the USGS map. Alas, this is not Devil Peak. To get to the peak, follow FR-205 for nearly a mile to a fork with an old, no longer used forest road. This road is maintained in the form of a singletrack now and spirals to the top of Devil Peak in about another mile.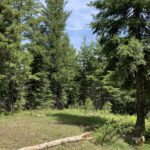 The top of Devil Peak is rather anticlimactic. It was once home to a lookout tower, of which only the anchors are left. The trees around the peak have grown back tall and dense, leaving not even filtered views. The best views are actually on FT-56.
Alternate Routes
To avoid the road walk on FR-205, we bushwhacked downhill on the return trip, starting from a little campsite near the top of Devil Peak. The drop was rapid, across a clearing, then getting into dense forest only shortly before hooking up with the middle fork of Green Creek where FT-56 crossed. Rather than doing the road walk, this is definitely worth pursuing when hiking uphill: after crossing the middle fork of Green Creek you'll have to contend with a couple hundred yards of steep dense forest, followed by a steep climb on open terrain up to Devil Peak, but you'll eliminate a few miles of hiking.
You could turn this into a lollipop loop by combining it with Emerson Ridge Trail 404, but doing so requires an extensive road walk on FR-205 and FR-3906
Things to Consider
Expect lots of huckleberries come fall!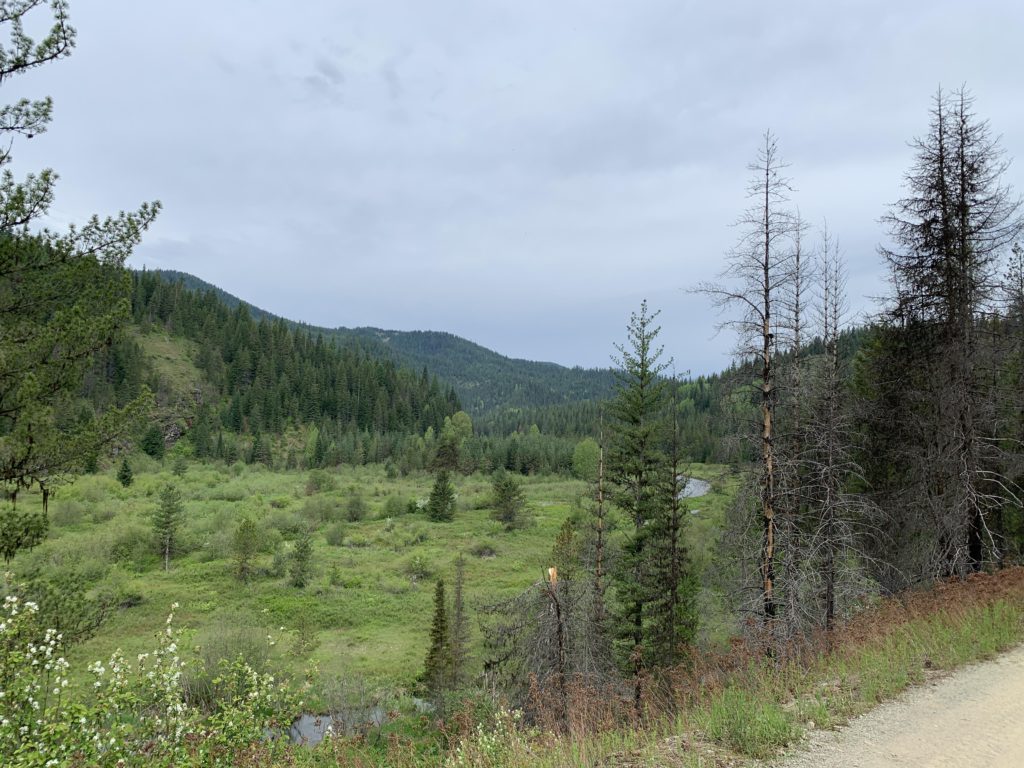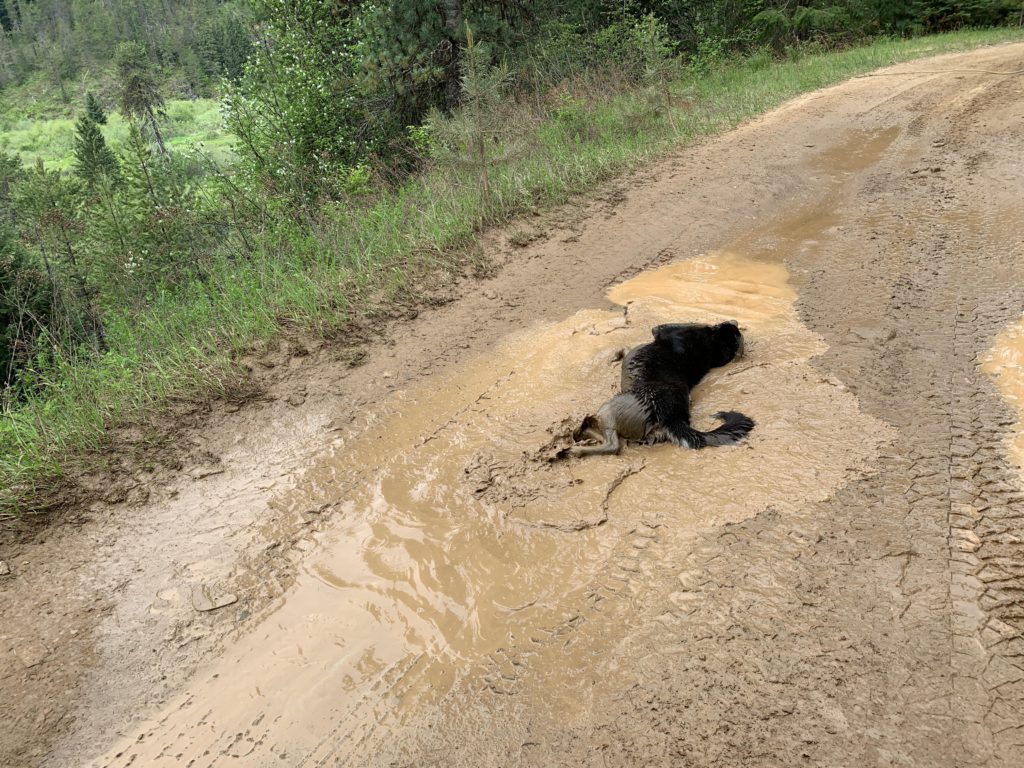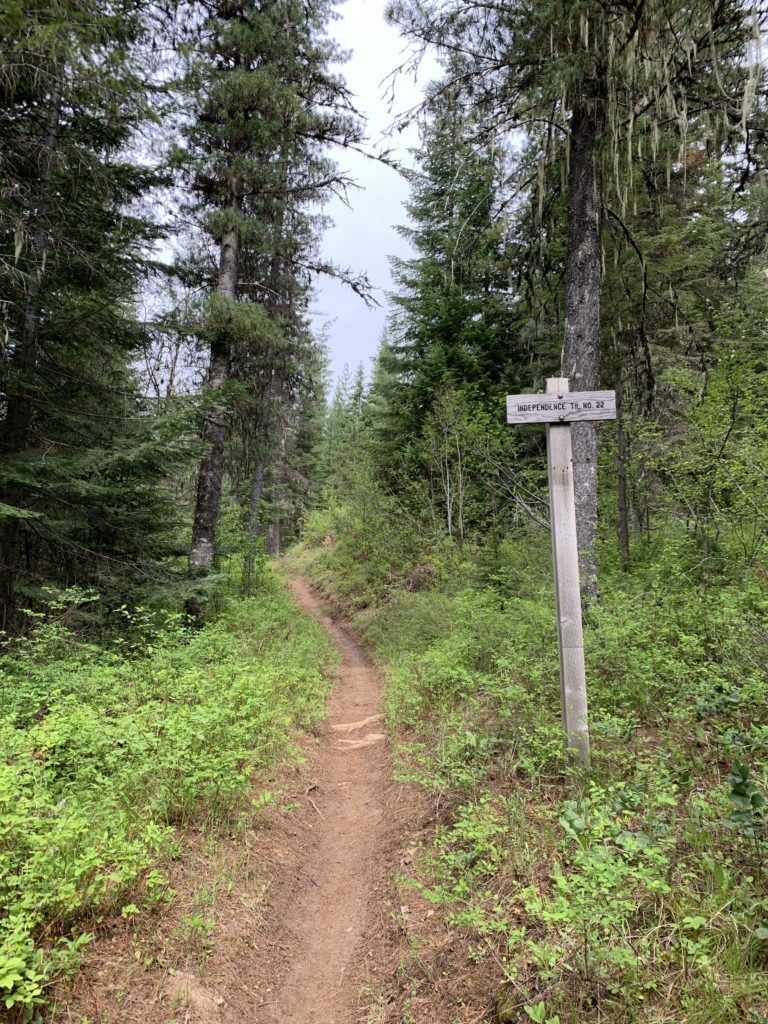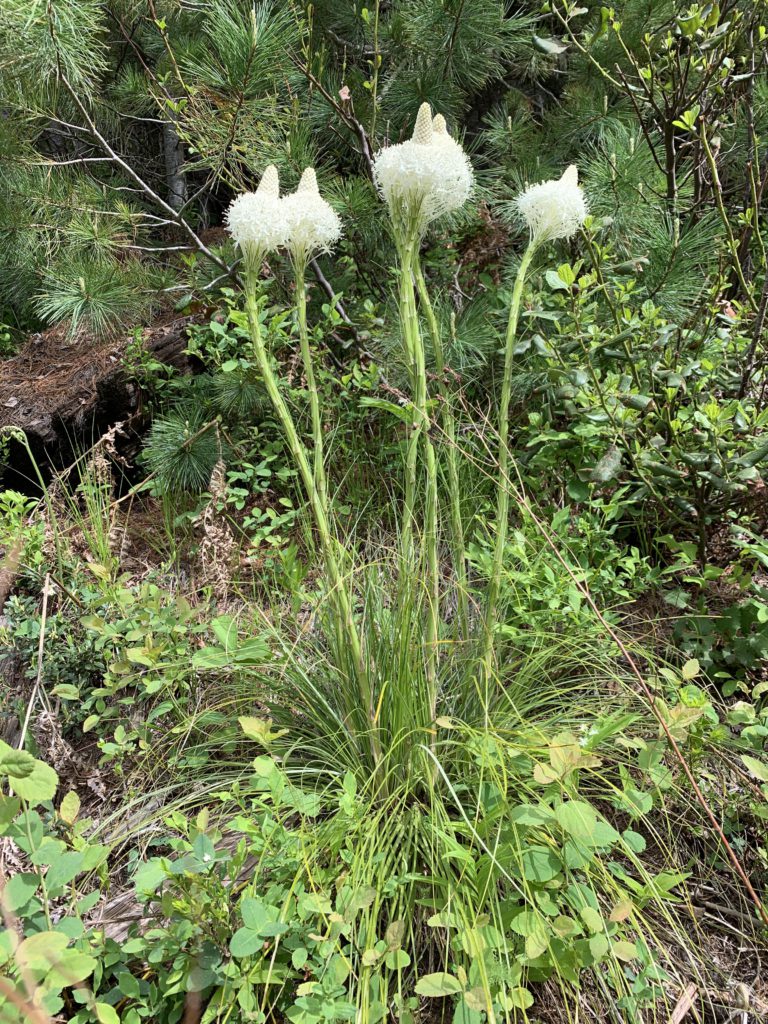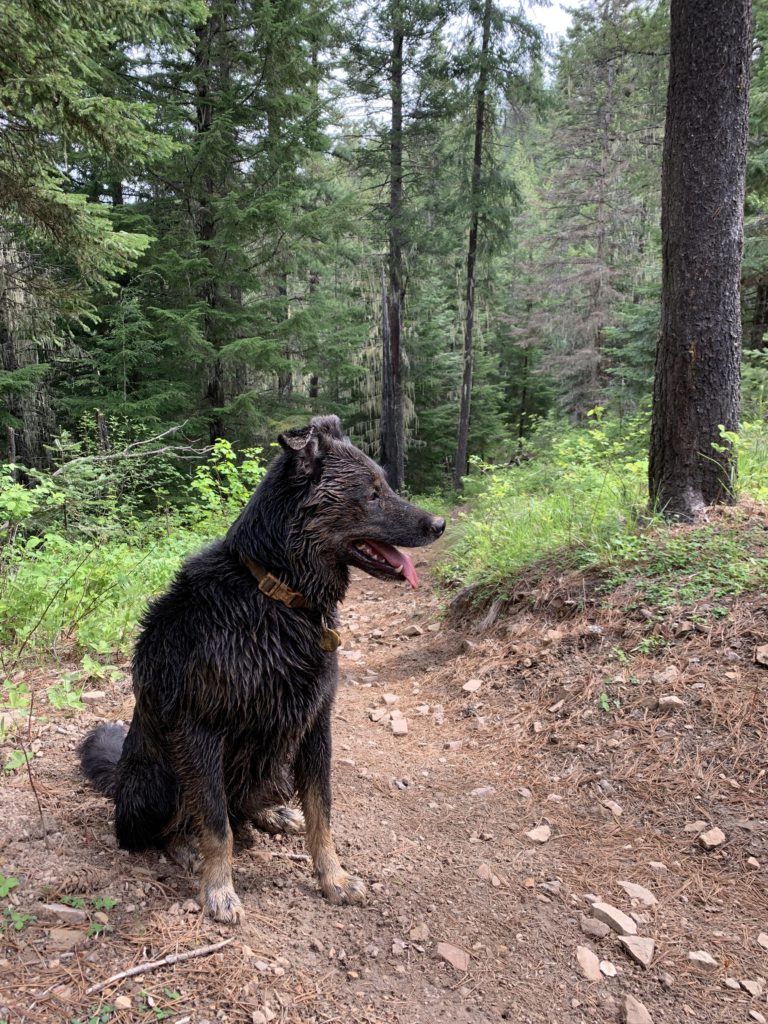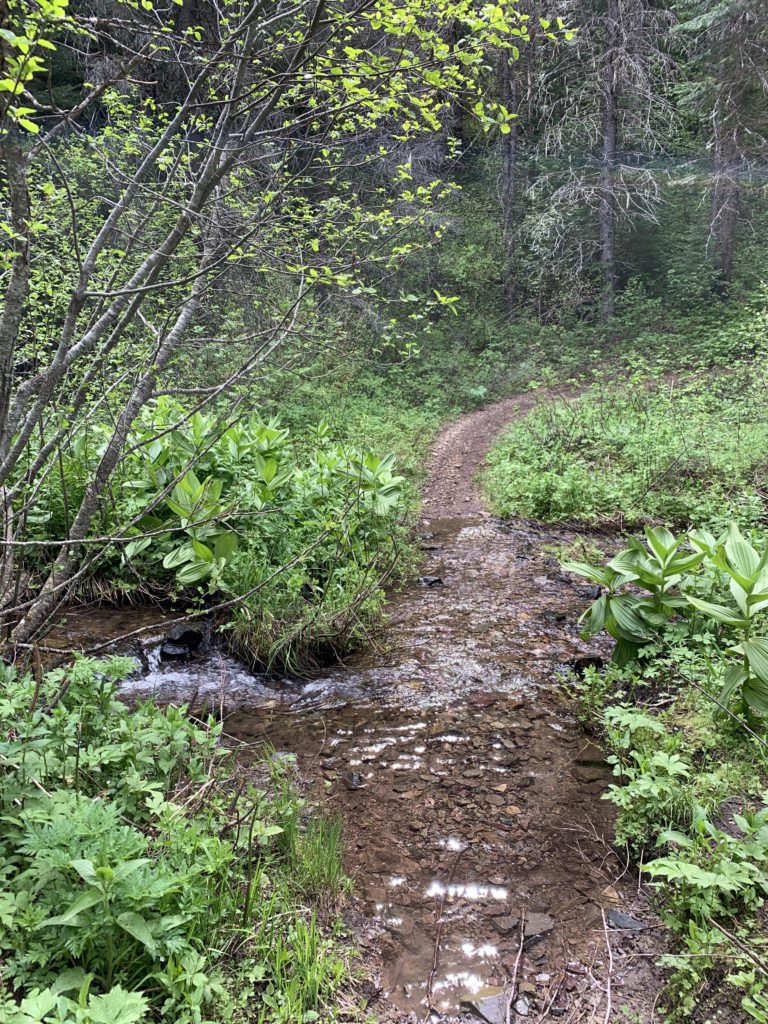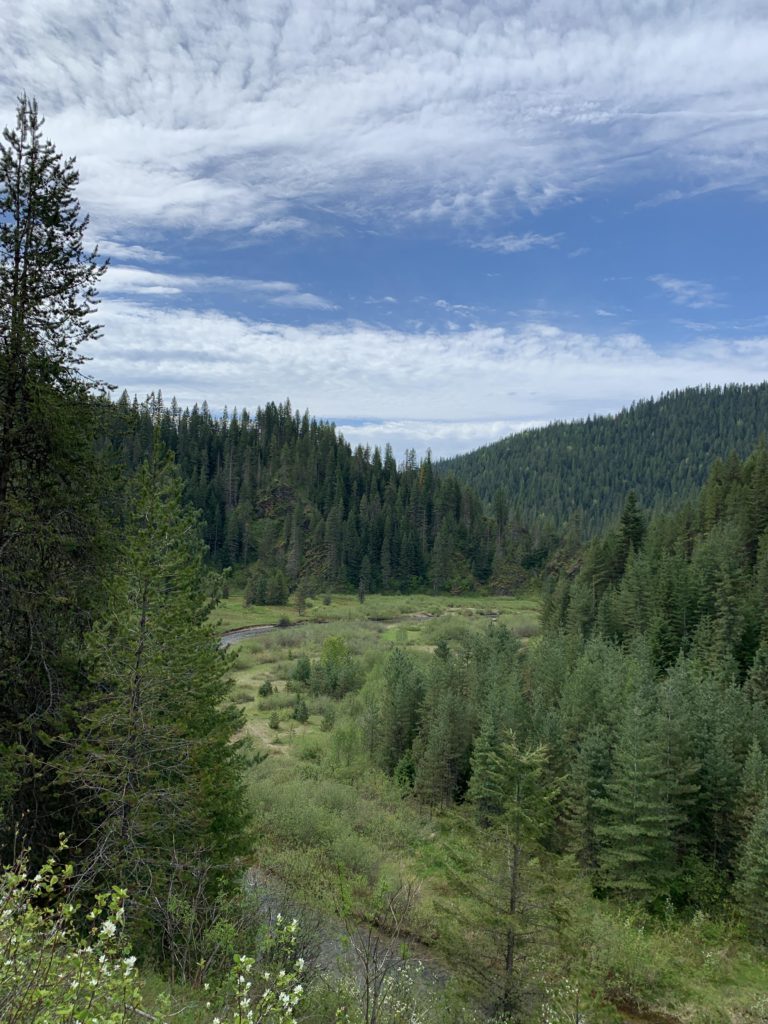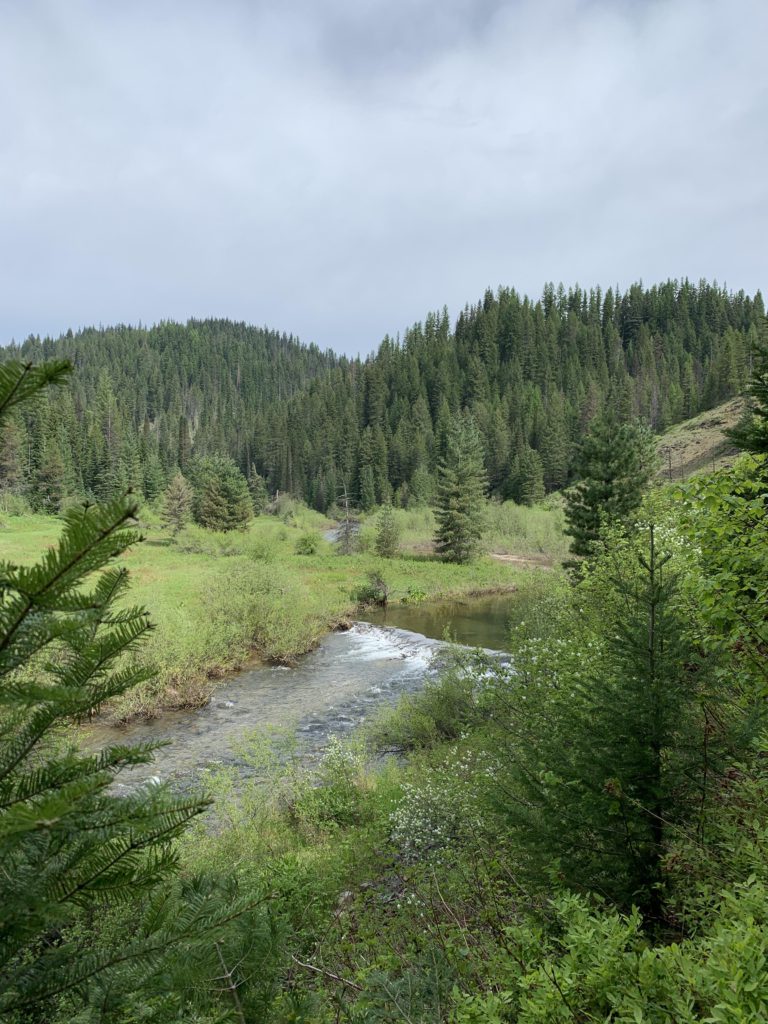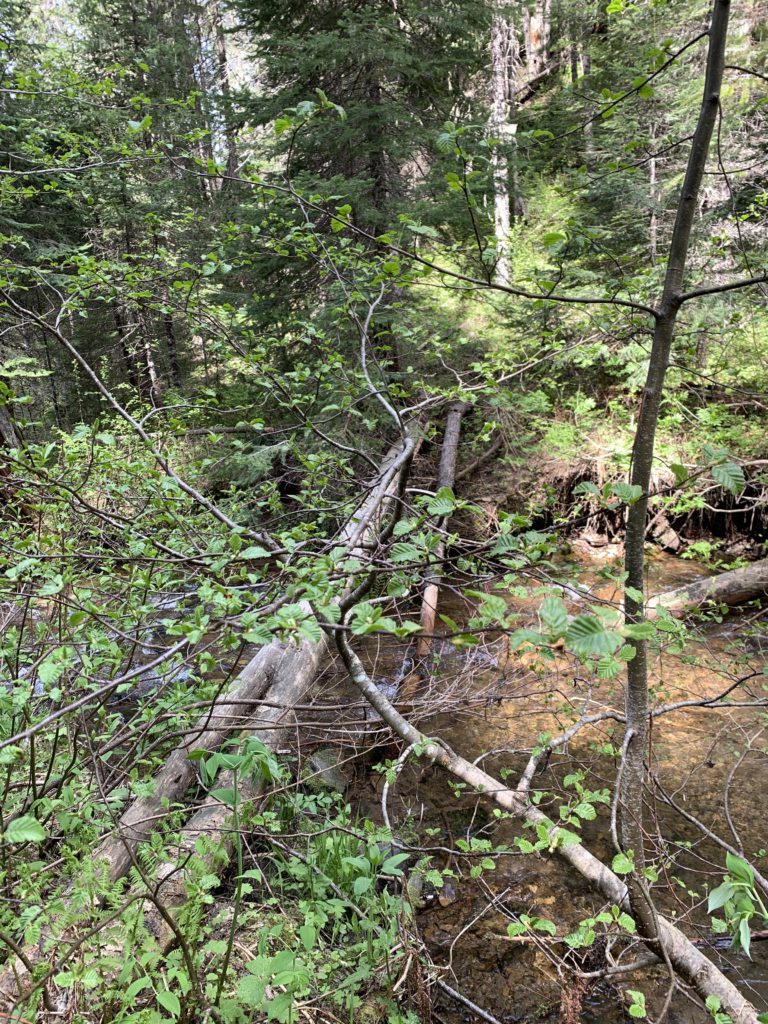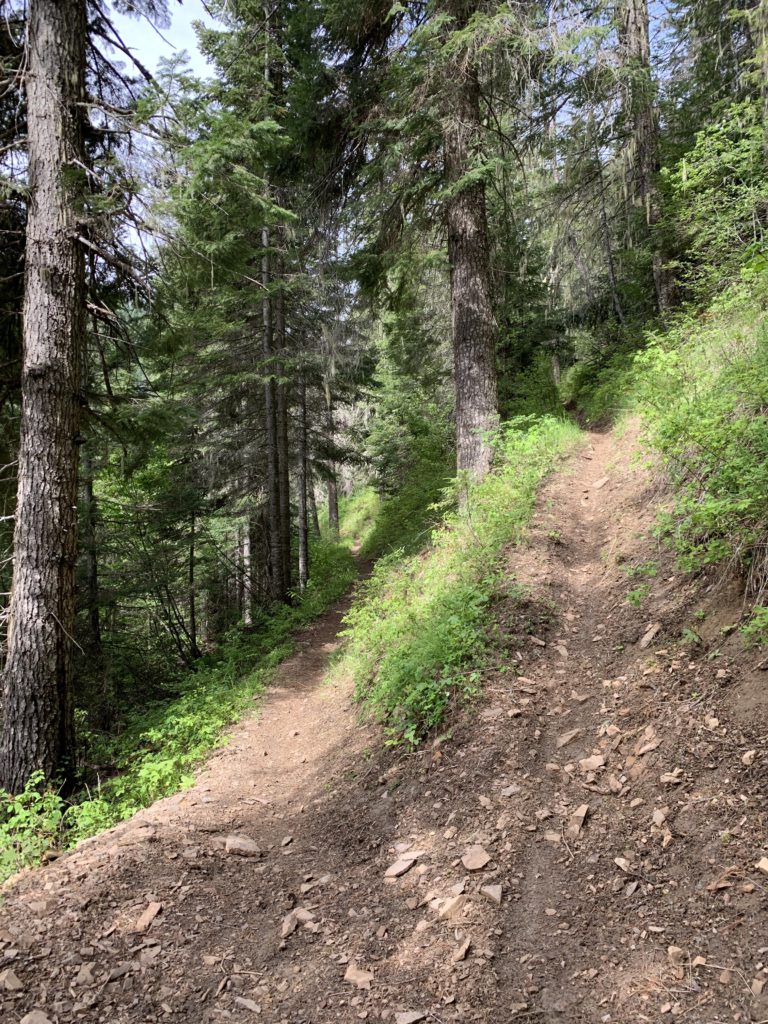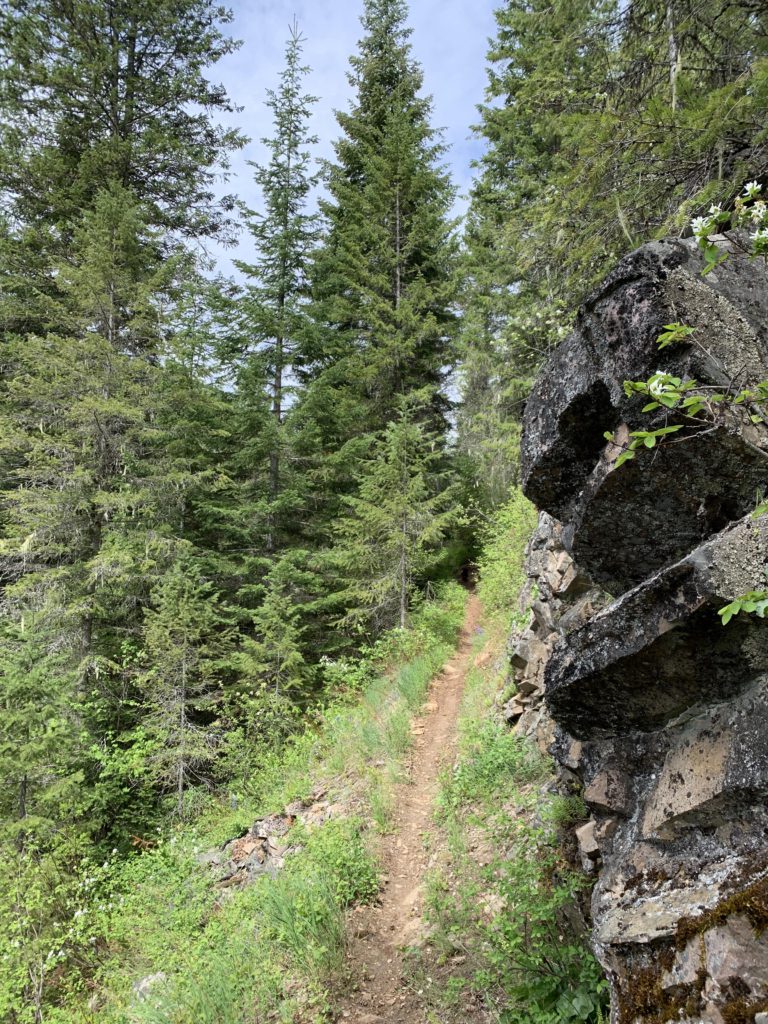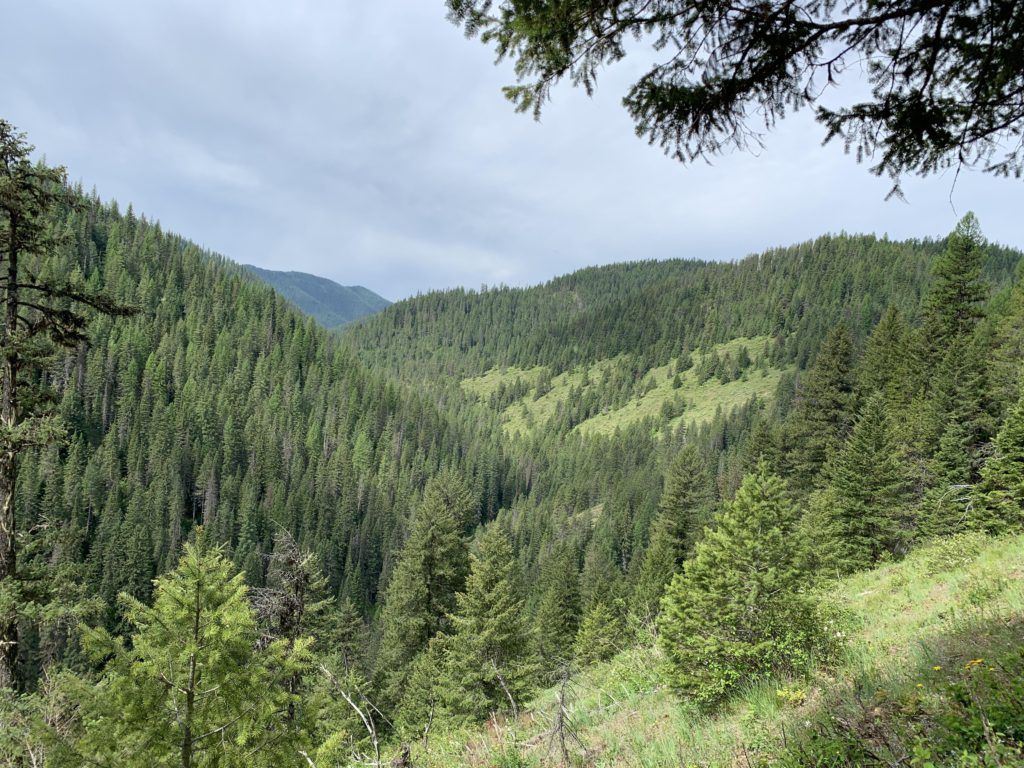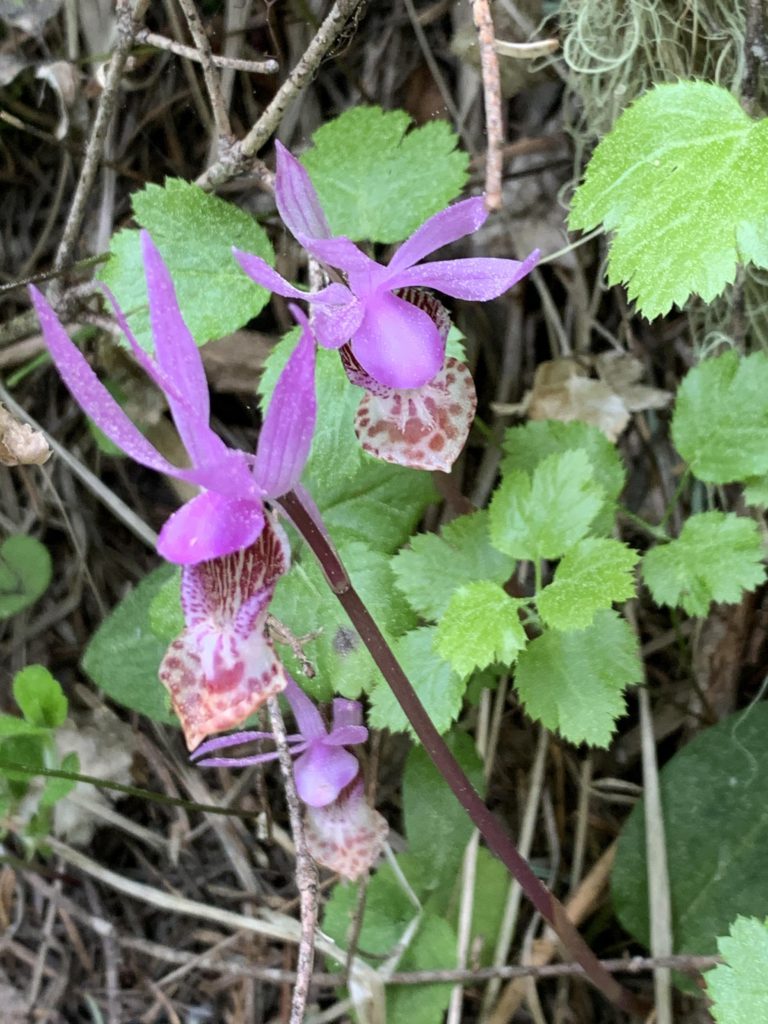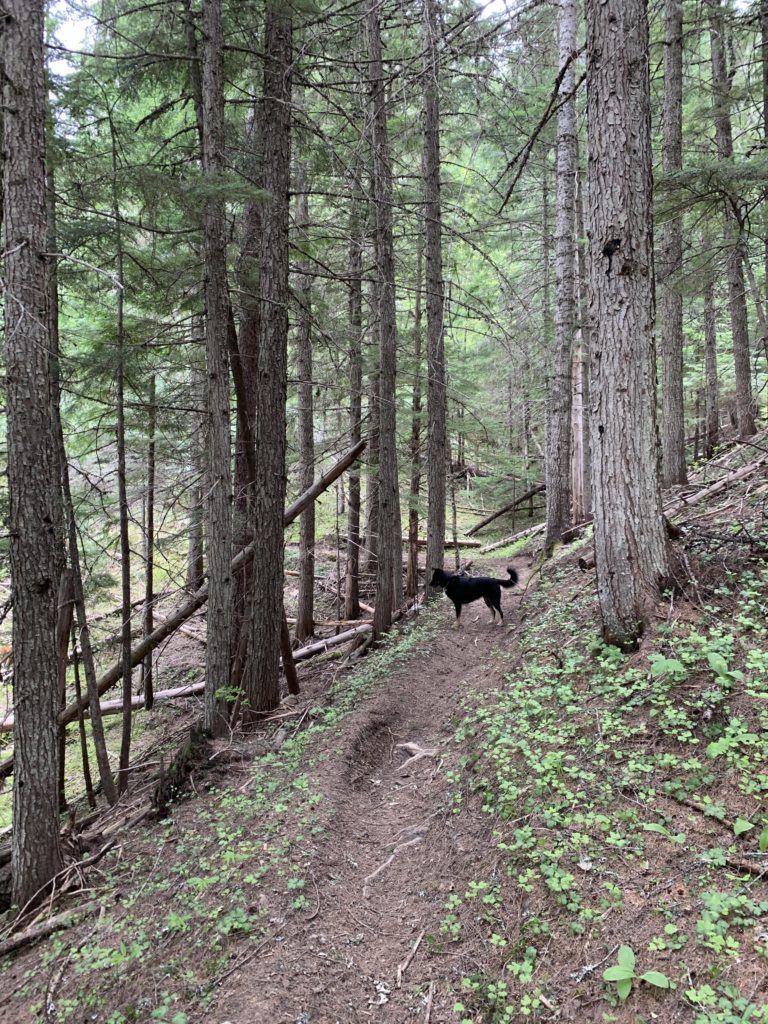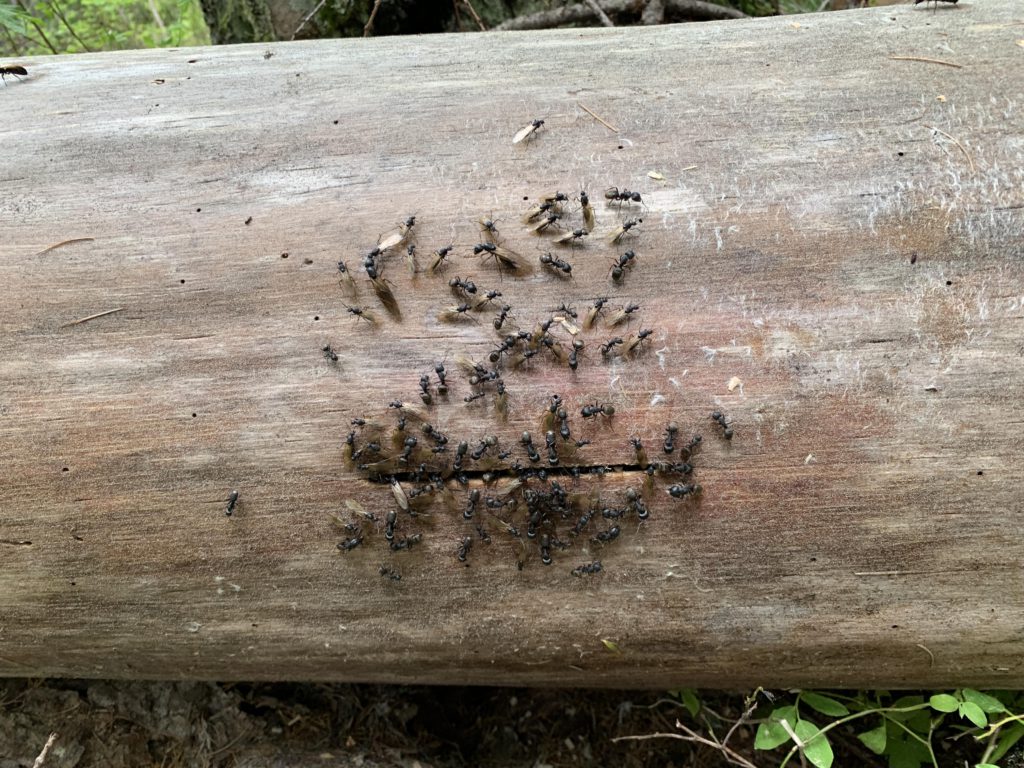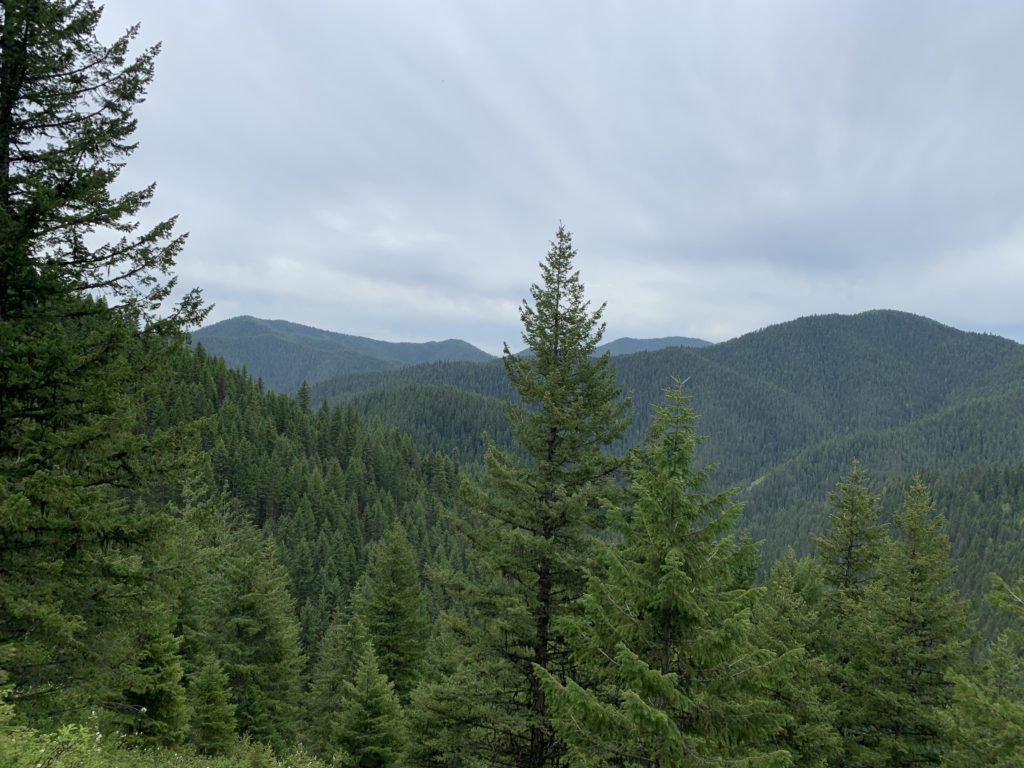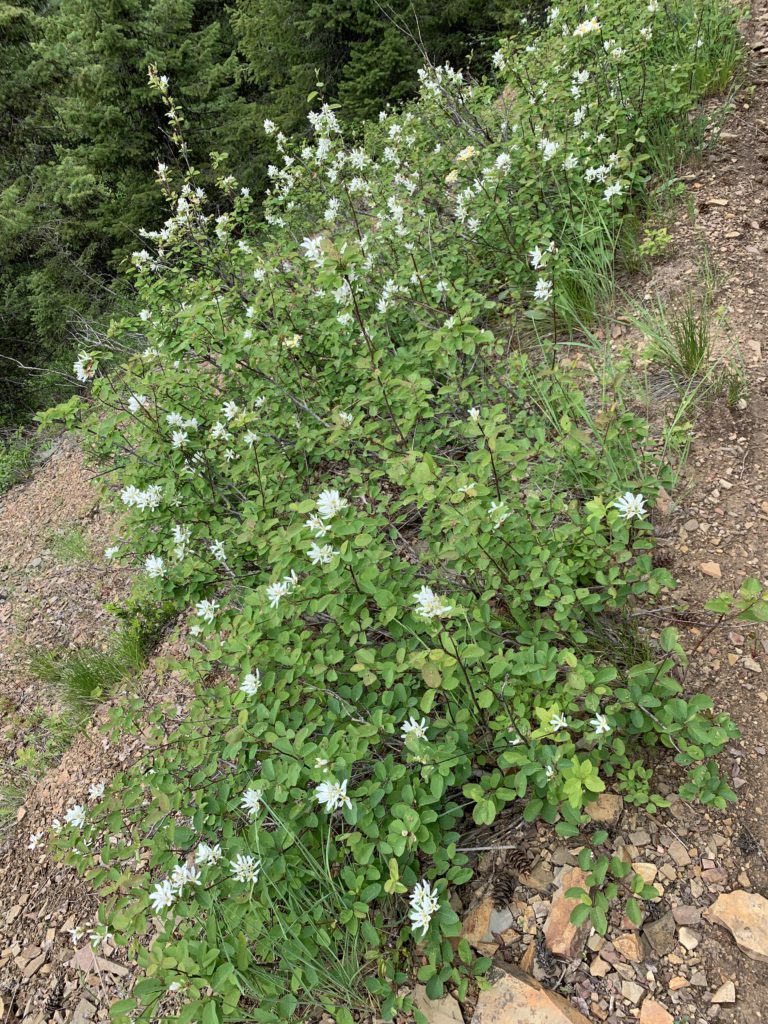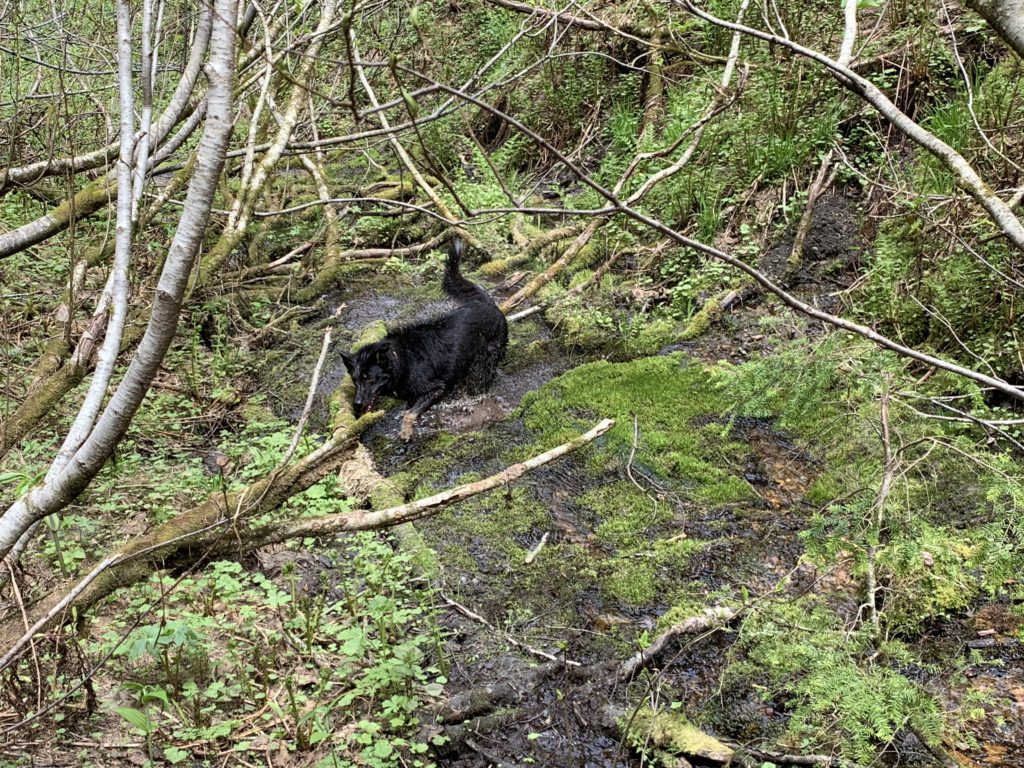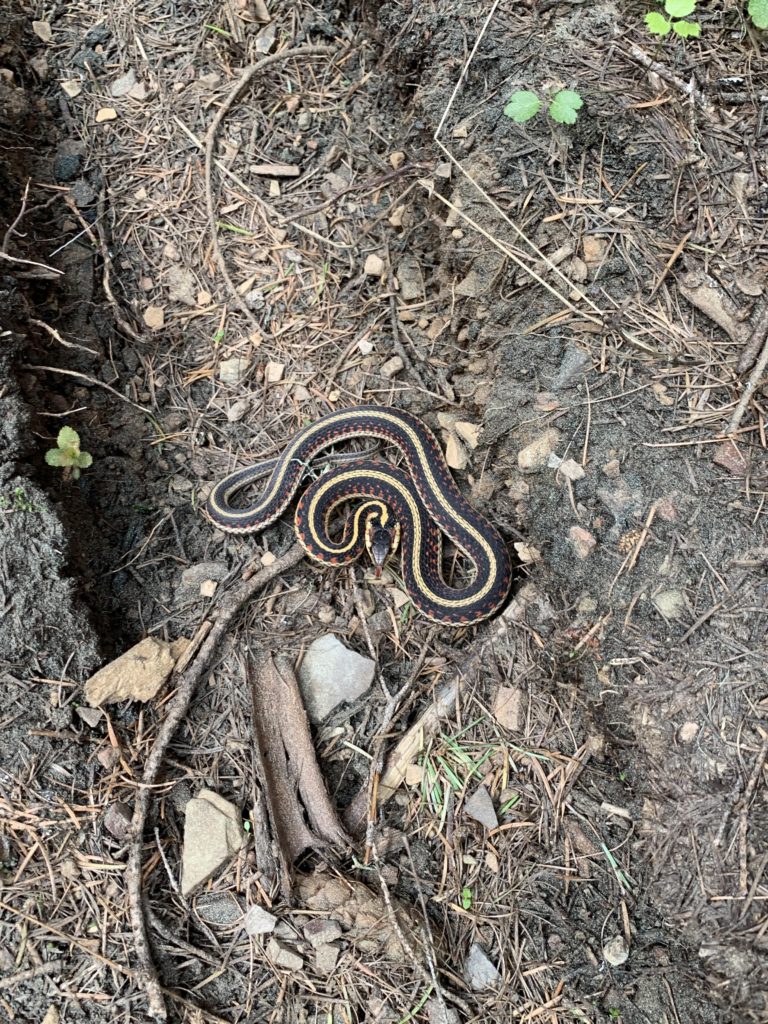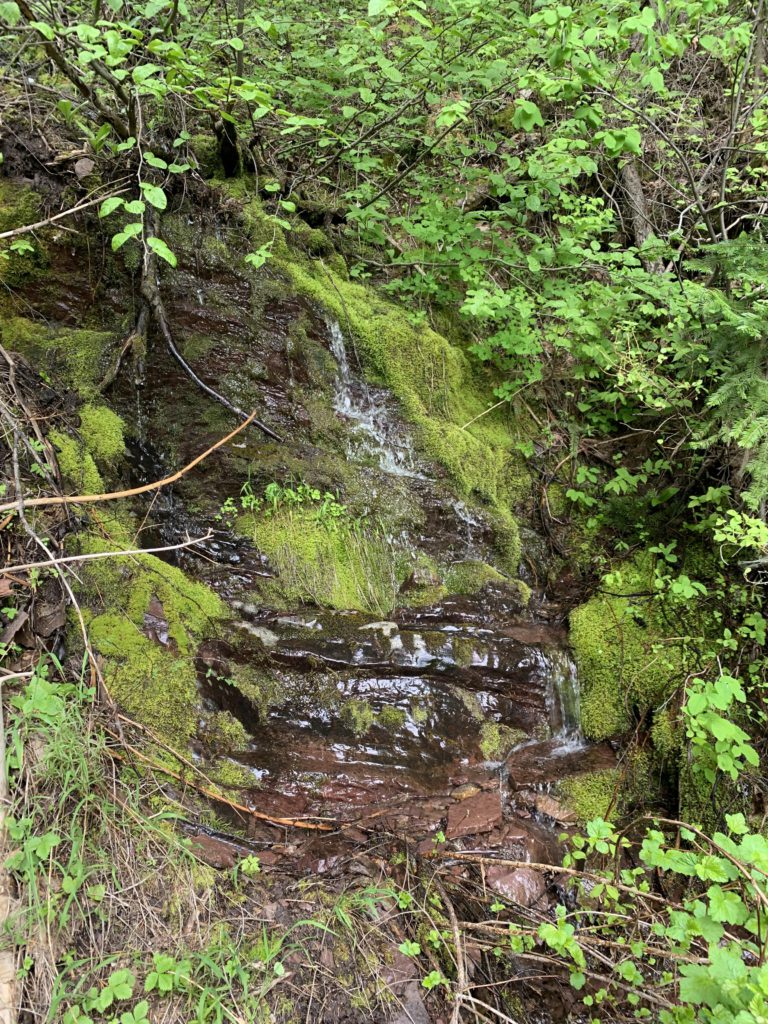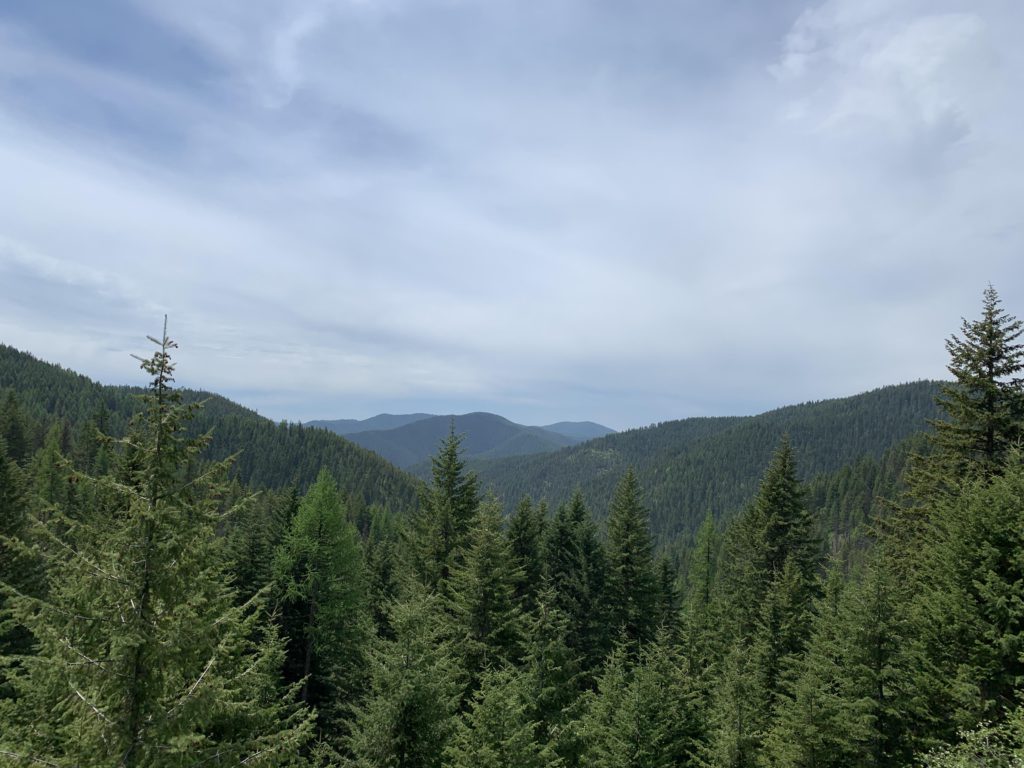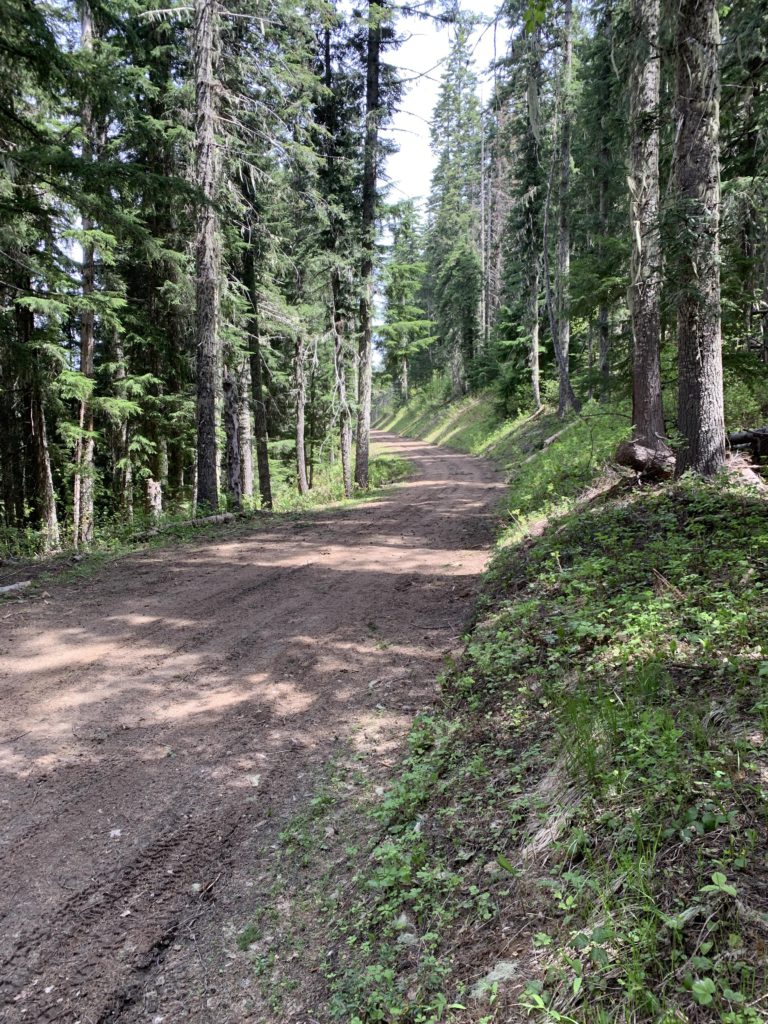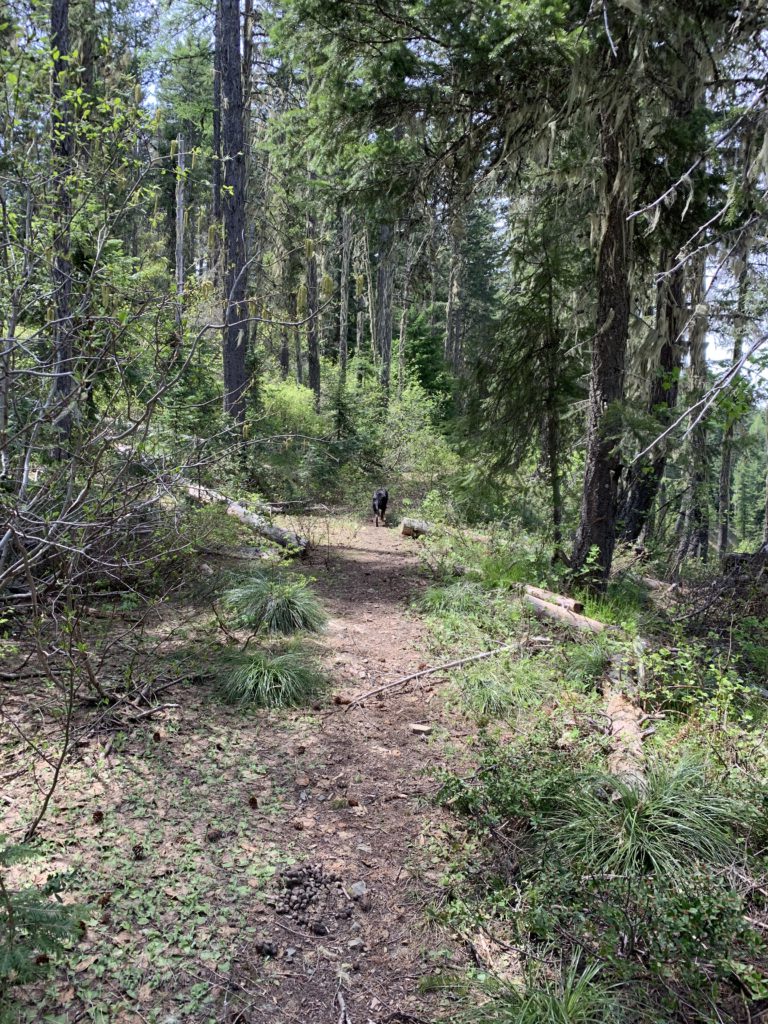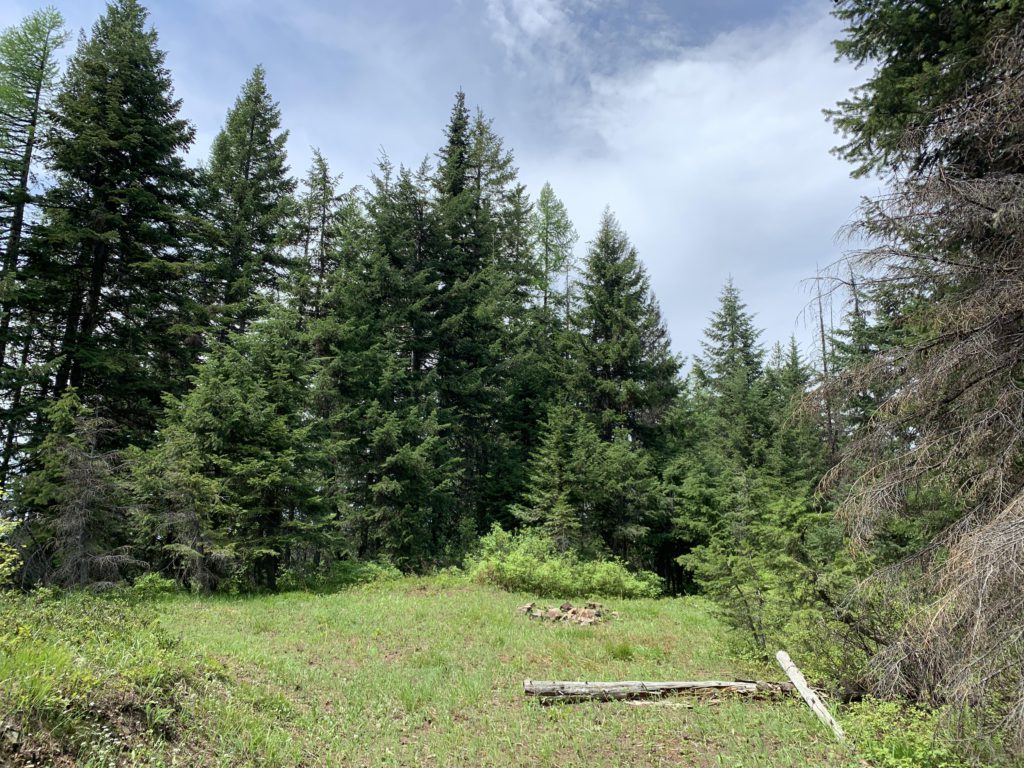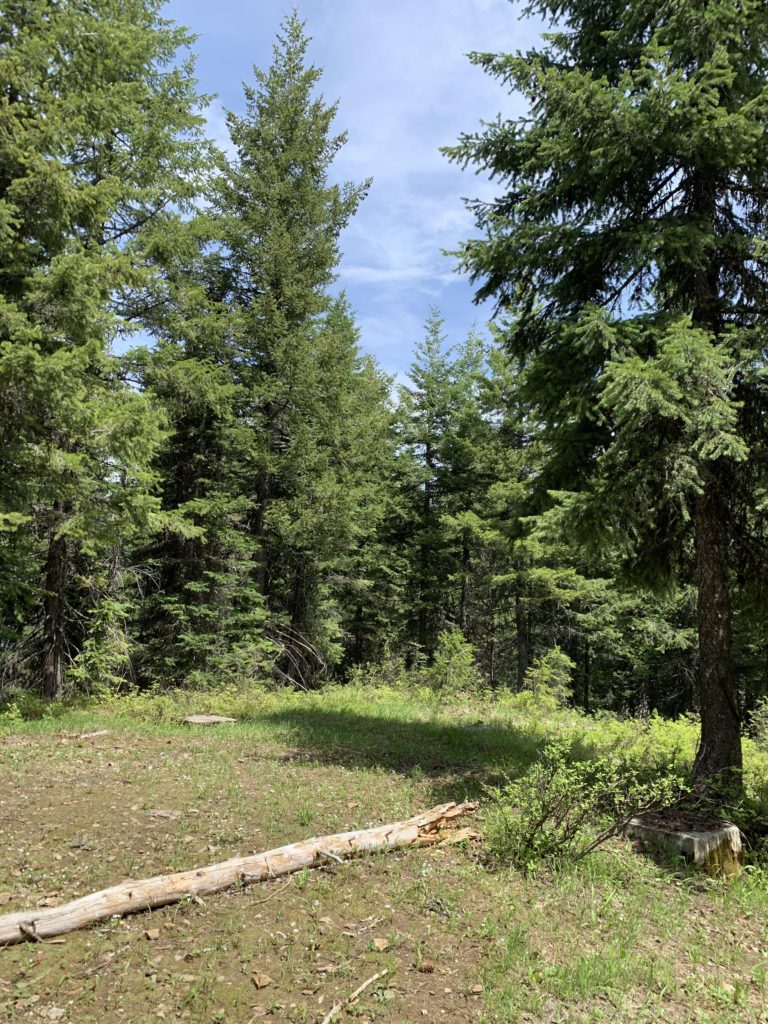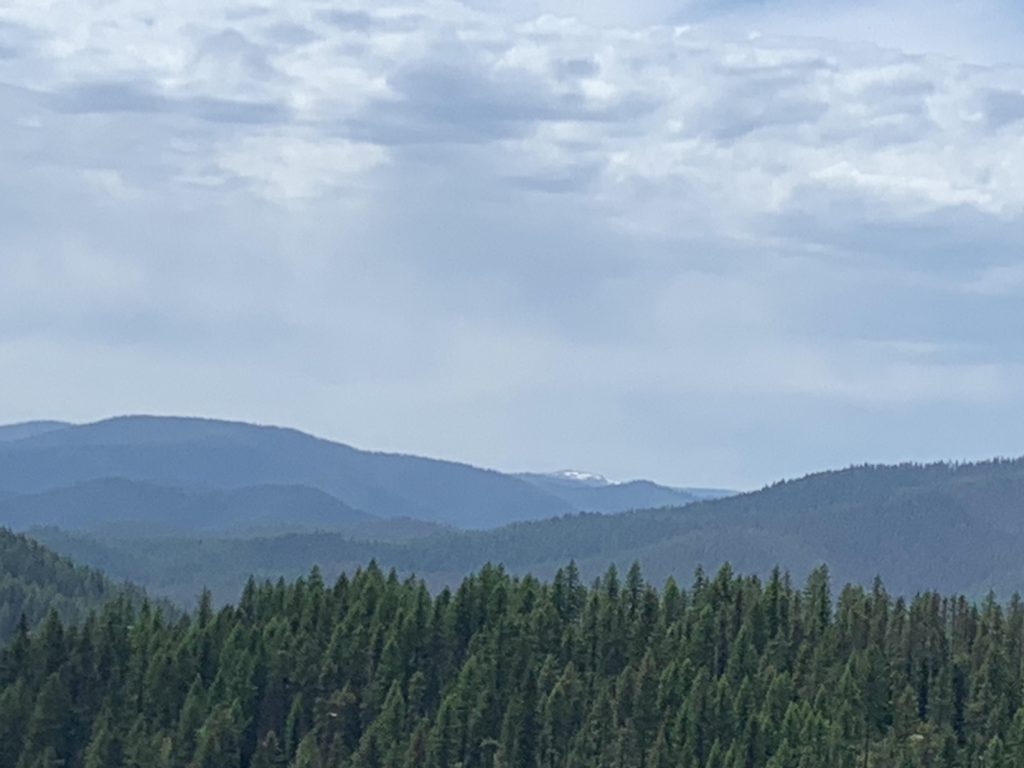 © 2016 – 2023 NaughtyHiker. All rights reserved. No duplication without permission.