An easy hike through lush cedar forest to one of the prettiest lakes in North Idaho sums up the Upper Priest Lake trail. It's a bit of drive to the trailhead, so consider combining the hike with other opportunities in this area, such as the American Falls trail.
Duration
2:15 hours moving time (Hiking)
High Point
2,758 feet (trailhead)
Low Point
2,419 feet (Upper Priest Lake)
Features
Grove
Lake
Structure
Trailbed
packed dirt, boardwalk, gravel
Water
Ruby Creek and a few smaller tributaries; Upper Priest Lake
Camping
Dispersed camping at the trailhead
Numerous opportunities along Upper Priest Lake (bear boxes and pit toilets at Trapper Creek campground)
Administration
Kaniksu National Forest
Priest Lake State Forest
Open To
Hikers
Dogs
Horses
Mountain Bikers
(
)
Directions
From Priest River, take ID-57 north past Nordman. The road gets renamed West Side Road (NF-302) and soon turns to gravel. Past Granite Pass, take NF-1013, the middle of a three-way fork. Continue for about 10 miles, then turn right onto NF-655. After half a mile, the trailhead will be on your right. There is camping and parking on the other side. It's about 25 miles total on gravel roads.
Season
June – November (winter access to the trailhead might be difficult)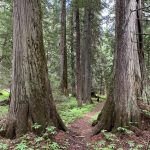 The trail immediately enters the forest, it being a nice singletrack that meanders through many cedar groves. Hiking is easy as the terrain is largely flat with a few ups and downs here and then, particularly in the first mile and just ahead of the lake. About 1.25 miles into the hike you'll cross Ruby Creek, which is accomplished via a nice wooden bridge that is almost eaten up by an ocean of ferns.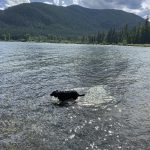 Not far from the lake, you'll stumble upon the remains of a trapper's cabin (Coolin's cabin?). There isn't much left of it and the mosquites love it, so you might want to speed along to the lake, where a nice breeze keeps the beasties away. The beach is prettily graveled and begs for a swim, an urge Naughty could not resist. The views across the lake are excellent, with Plowboy Mountain to the south and Navigation Campground straight across.
Alternate Routes
From Upper Priest Lake the trail continues south, eventually turning into trail #58, which ends at Lion Head Campground
You can connect to the American Falls trail on the northern end, but that entails hiking on a forest road for several miles
You could turn this into a one-way by combining it with trail #58, but it makes for a rather lengthy shuttle drive
Things to Consider
The trail, as well as #58, is part of the Pacific Northwest Trail and the Idaho State Centennial Trail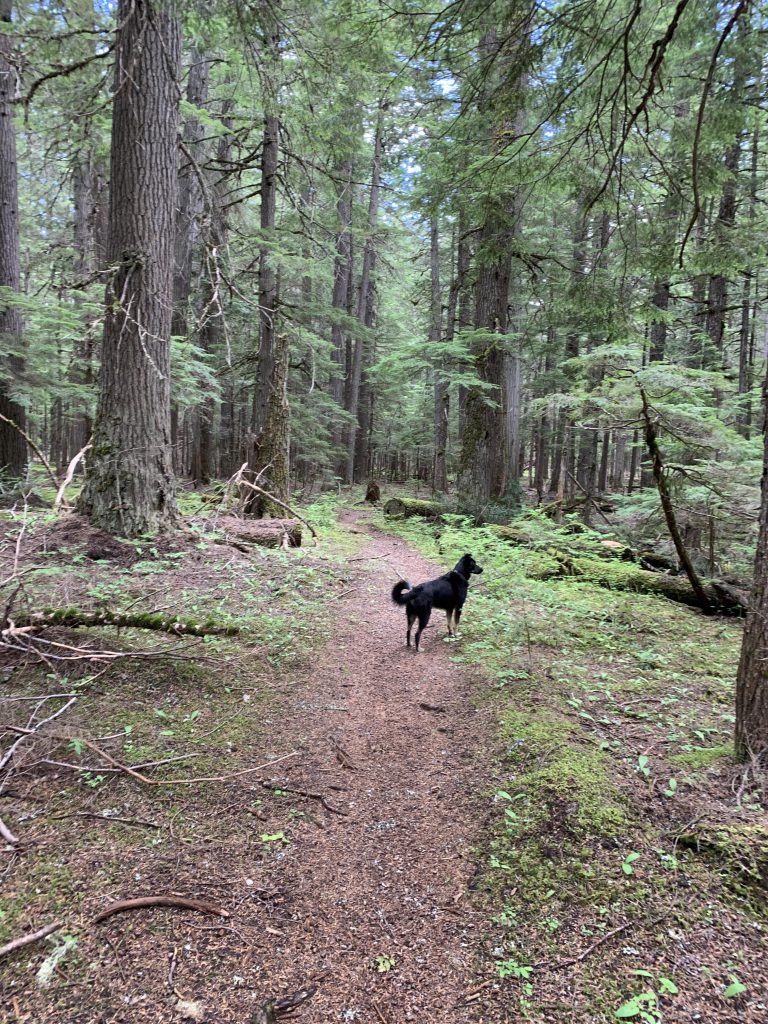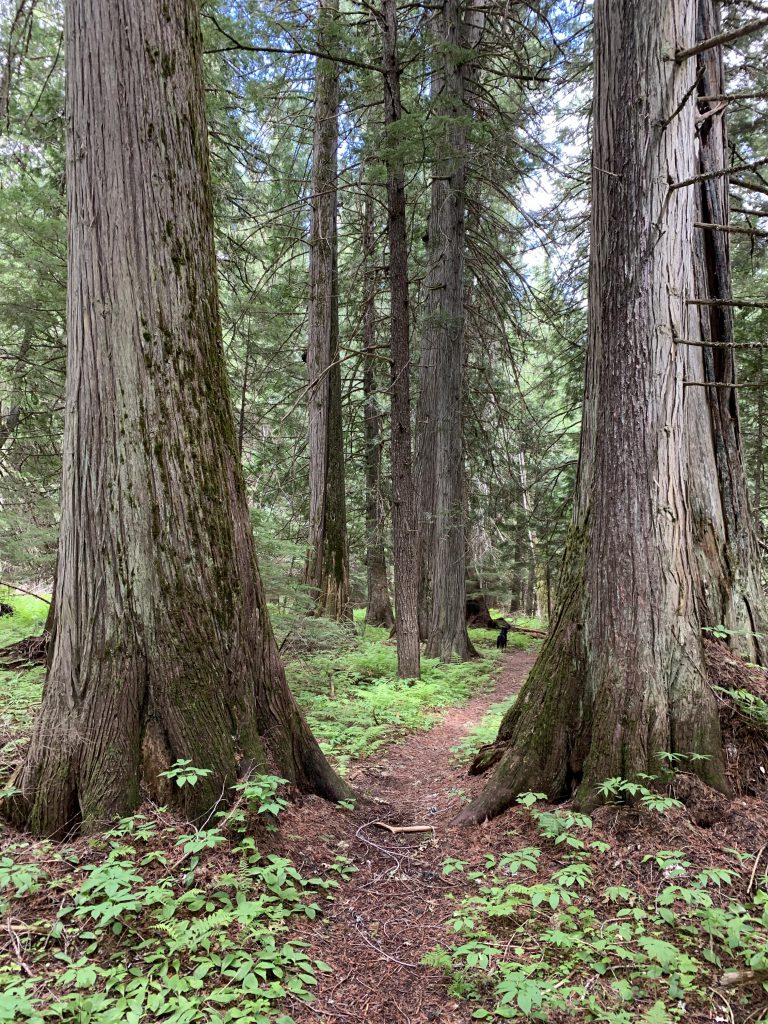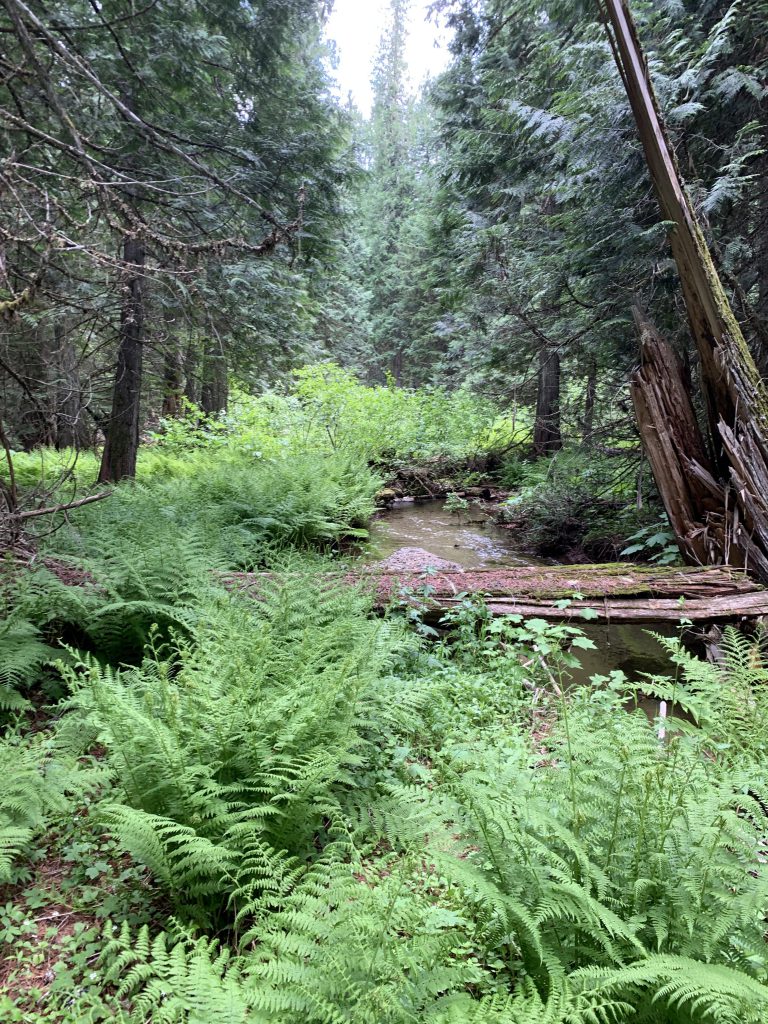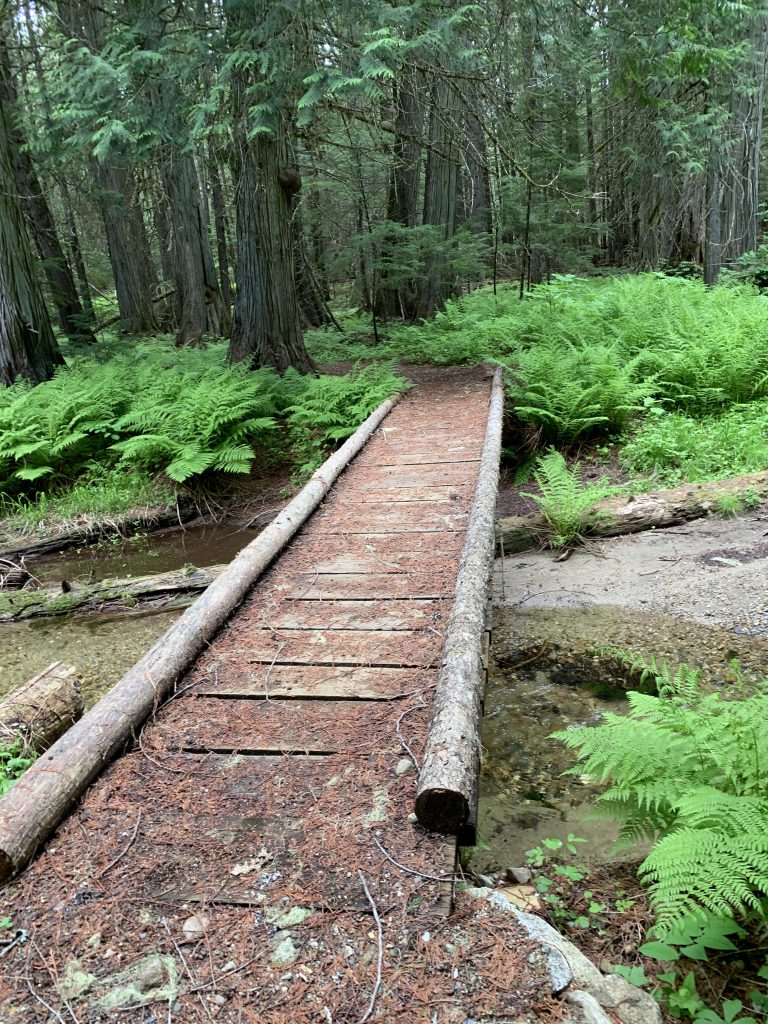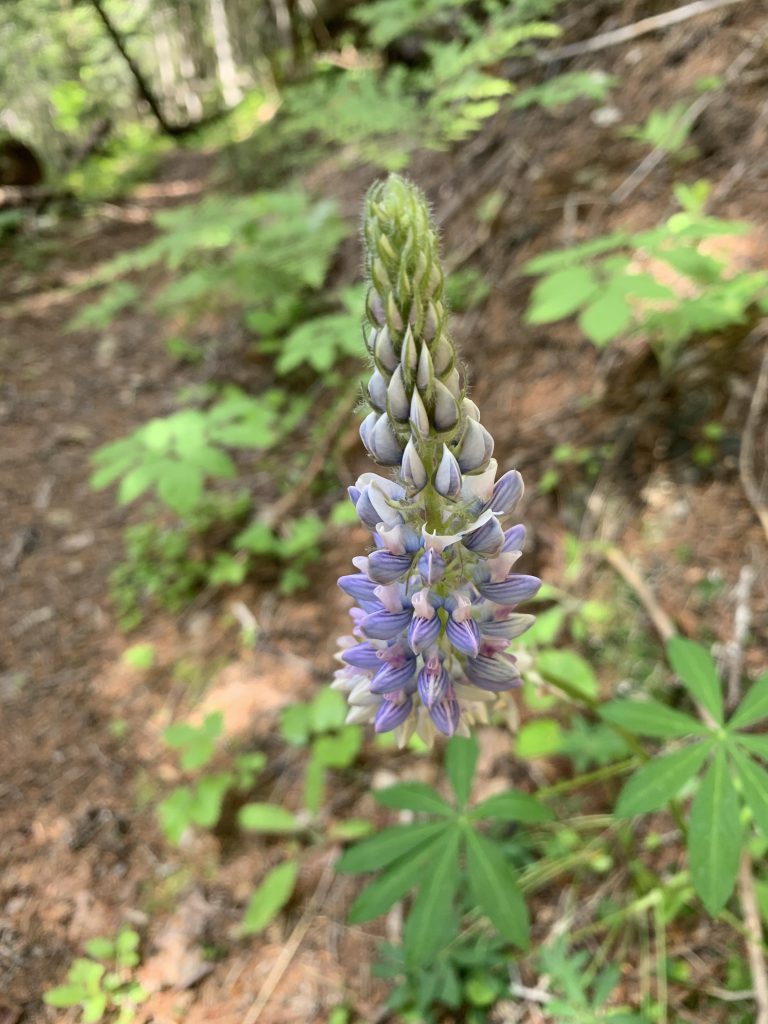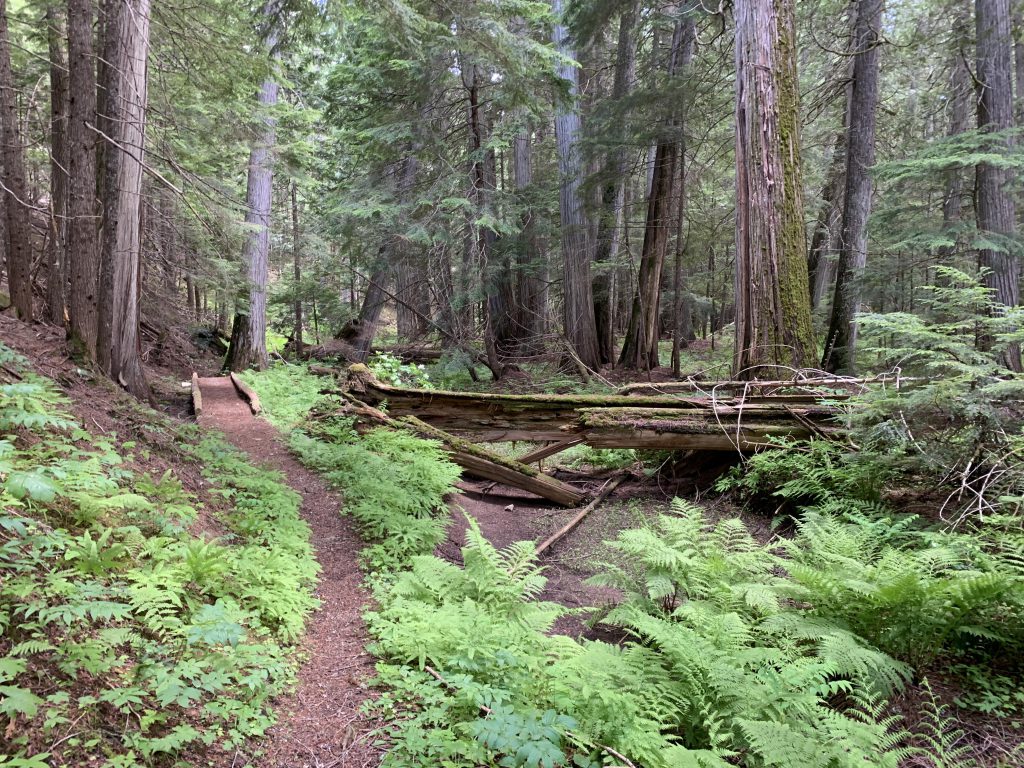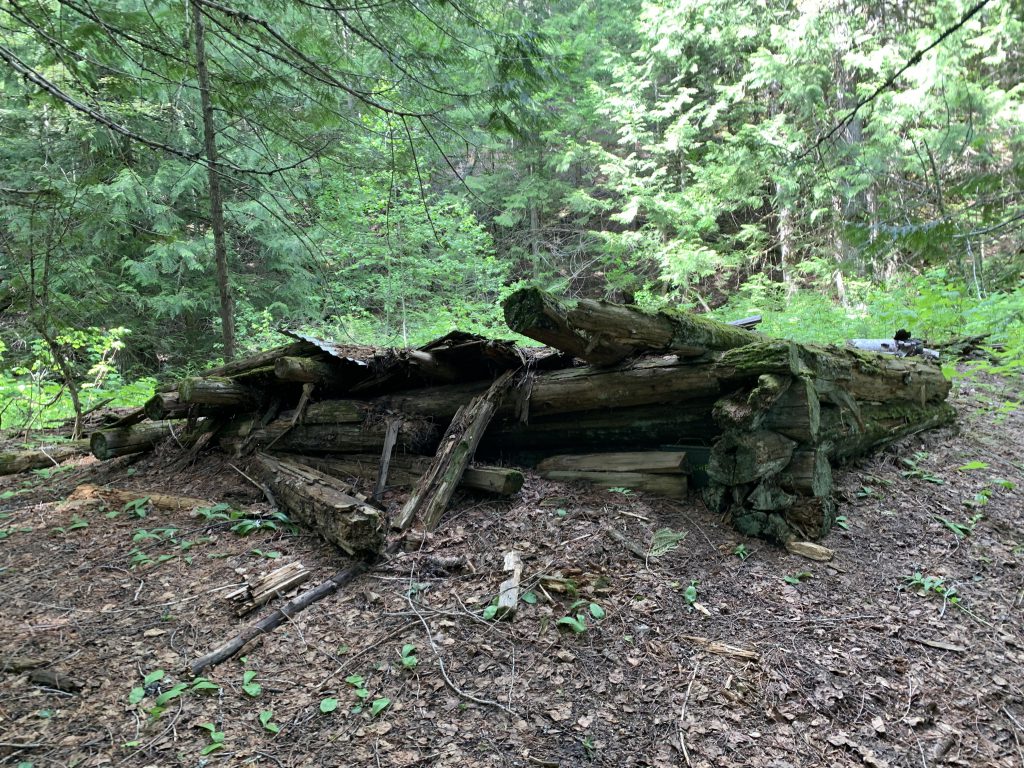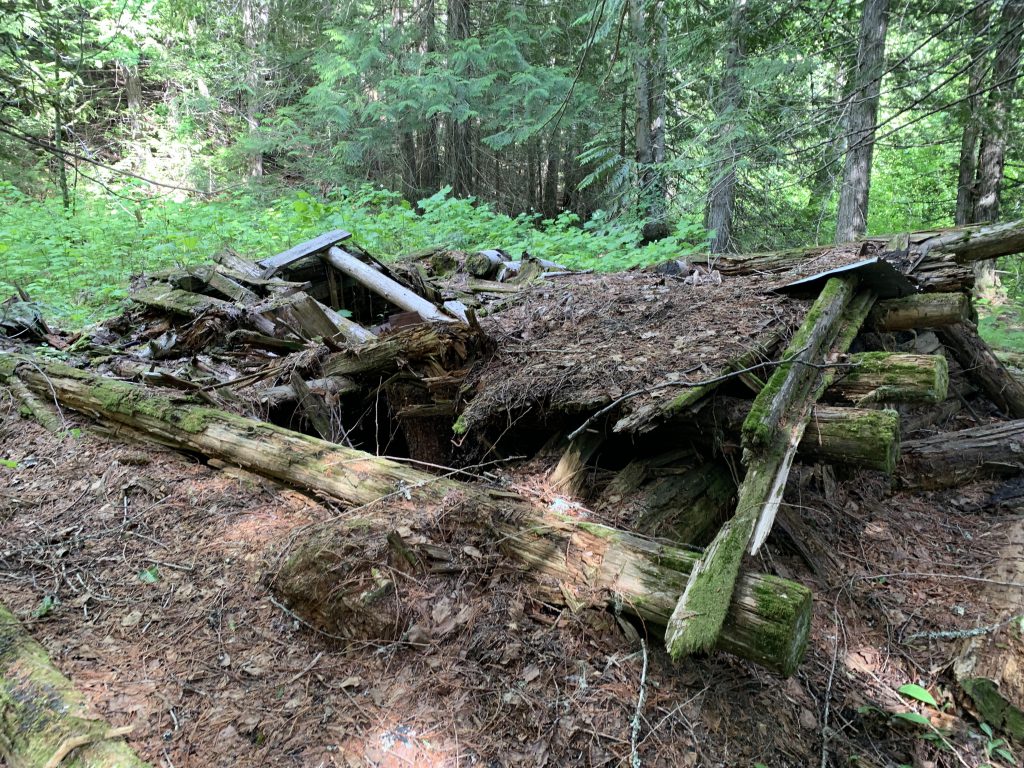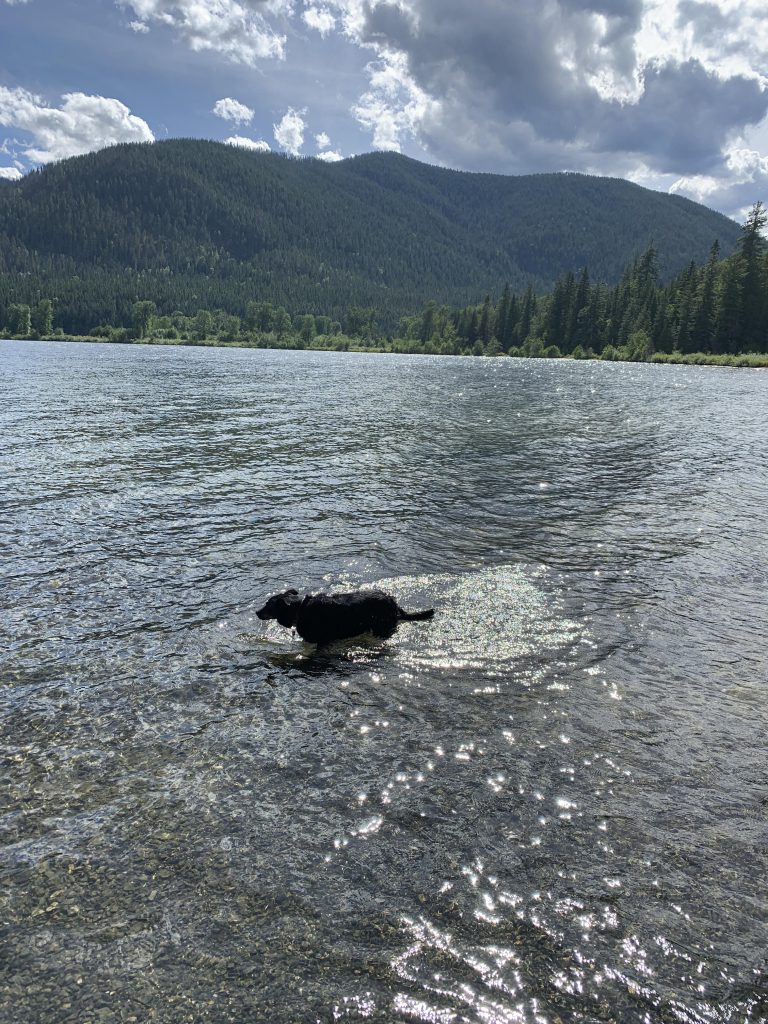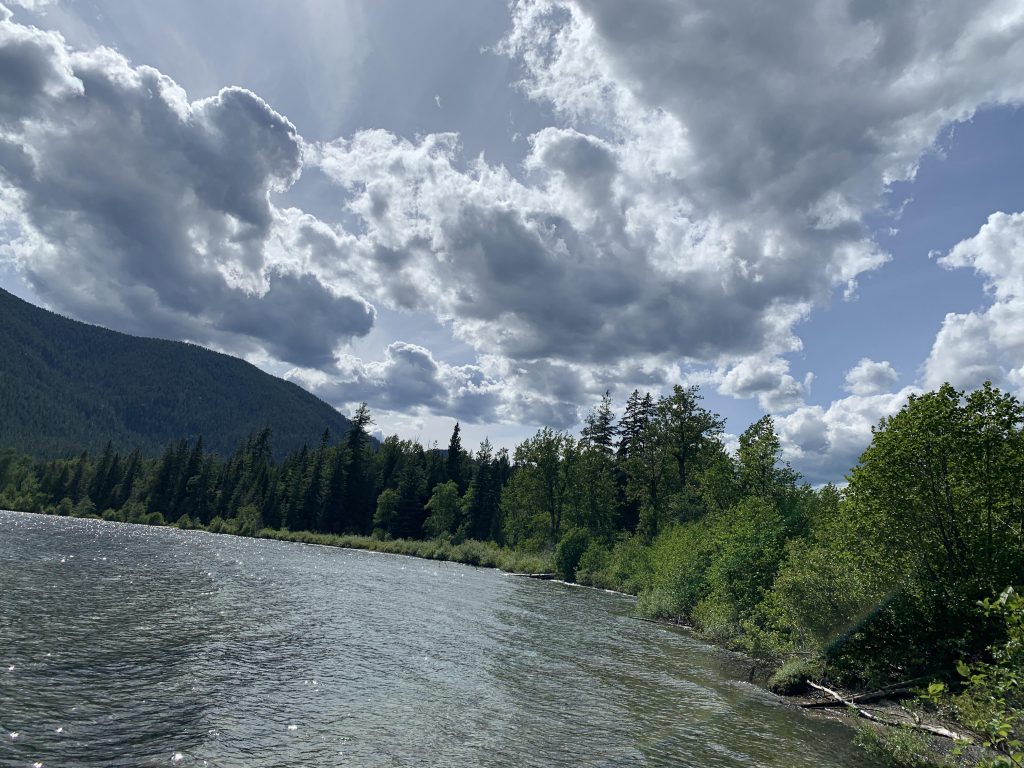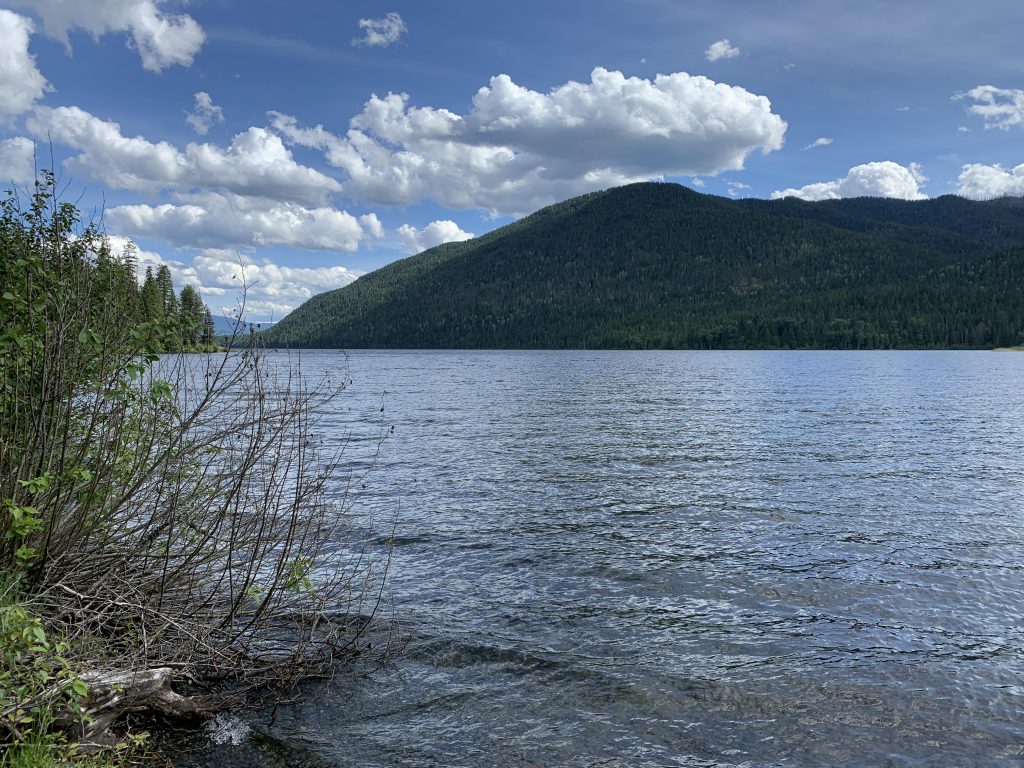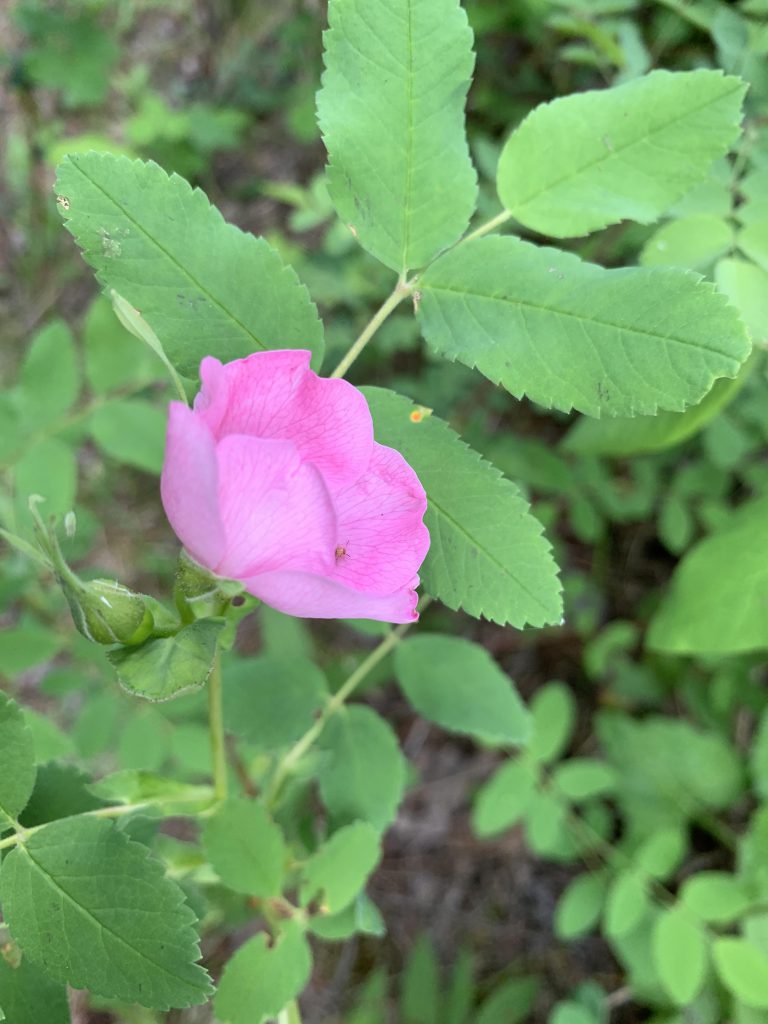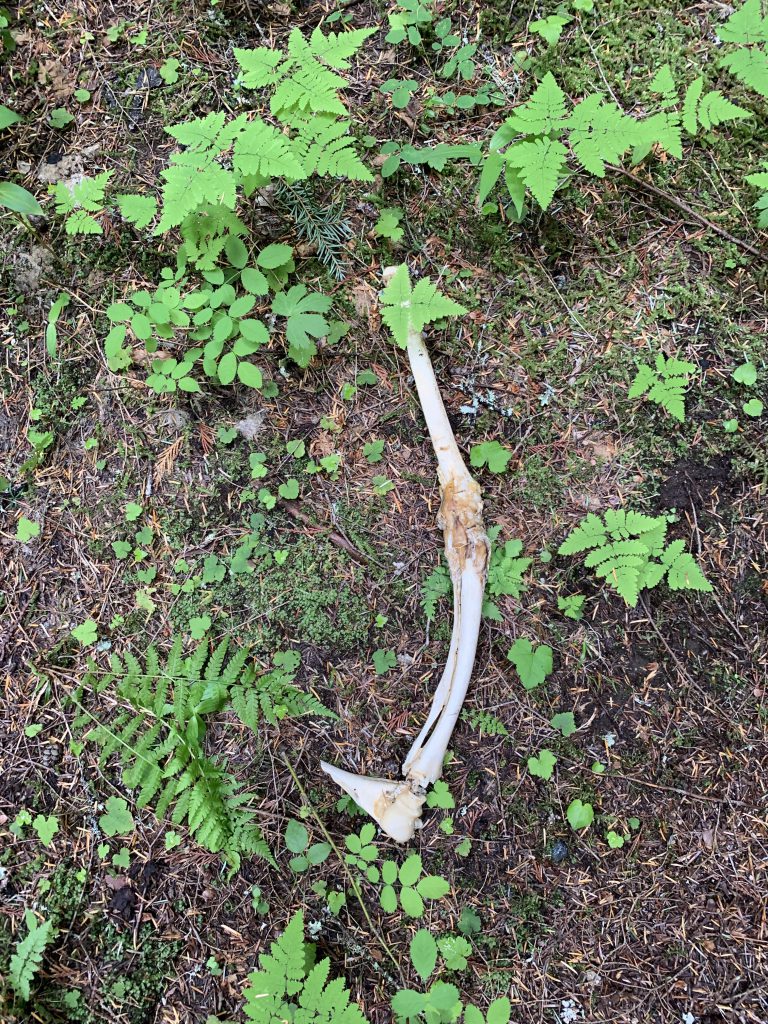 © 2016 – 2023 NaughtyHiker. All rights reserved. No duplication without permission.