American Falls, also known as Upper Priest River Falls, is clearly the attraction of this hike, but the way there is just as spectacular, leading through ancient rainforest-like giant-cedar and hemlock forest.
Difficulty
Easy (moderately uphill)
Duration
5:34 hours moving time (Hiking)
High Point
3,381 feet (Falls)
Low Point
2,266 feet (Trailhead)
Water
Upper Priest River and its tributaries are accessible nearly throughout the hike
Camping
There are several smaller sites sprinkled along the trail, including the junctions with trail #317 and #349 and the crossing of Rock Creek
A large site is at the junction with trail #28
Sprawling sites at the falls
A bear-proof box is at the trailhead
Administration
Kaniksu National Forest
Status
Proposed Wilderness
Open To
Hikers
Dogs
Horses
Mountain Bikers
(
)
Directions
From Priest River, take ID-57 north past Nordman. The road gets renamed West Side Road (NF-302) and soon turns to gravel. Past Granite Pass, take NF-1013, the middle of a three-way fork. Continue for nearly 12 miles to the signed trailhead on the left.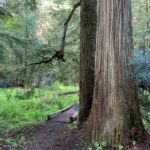 You enter this forest almost instantly, as the trail approaches the river and the junction with trail #317. The trail then parallels Upper Priest River nearly the entire way, though frequently moving away from the river proper and sometimes even climbing the side of Continental Mountain for a bit. Having said that, the incline is modest throughout. The tree canopy is thick in places with virtual no undergrowth, but in most places the forest floor is covered with lush green ferns and devil's club. Some areas are a bit muddy, but this was rectified by frequent boardwalk. The crossing of the many tributaries is accomplished with planks and boardwalk, with only one requiring balancing on a slick, slimy log.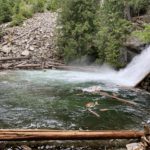 At the junction with trail #28 is a large campsite. The trail then crosses Malcom Creek on an exceedingly sturdy bridge and the trail gets a bit rougher as is approaches the falls in less than a mile.
Alternate Routes
A short way into the hike is the junction with trail #317, which connects to the Shedroof Divide (part of the Pacific Northwest Trail)
About halfway into the hike is the junction with #349 to Little Snowy Top, but this trail is no longer maintained and exceedingly steep
The quickest way to the falls is via trail #28, which starts at the end of FR-1013 up Continental Mountain (from there it's a bit over 2 miles one way)
Things to Consider
The trail is part of the Idaho State Centennial trail (in fact, it is its very beginning, or terminus)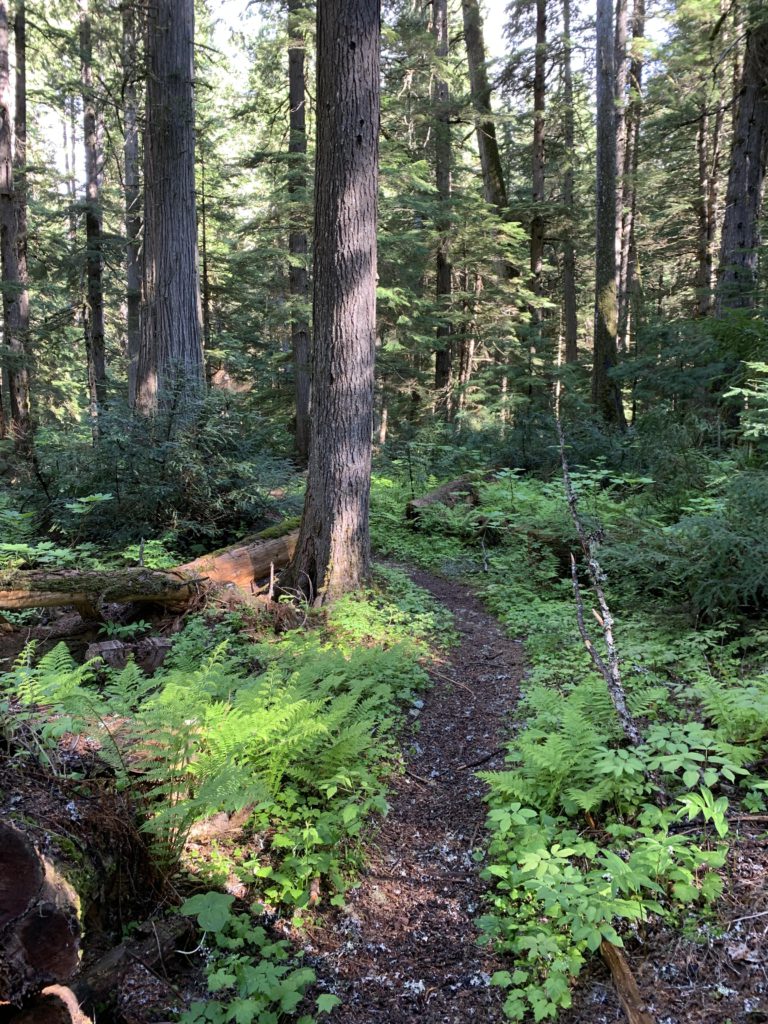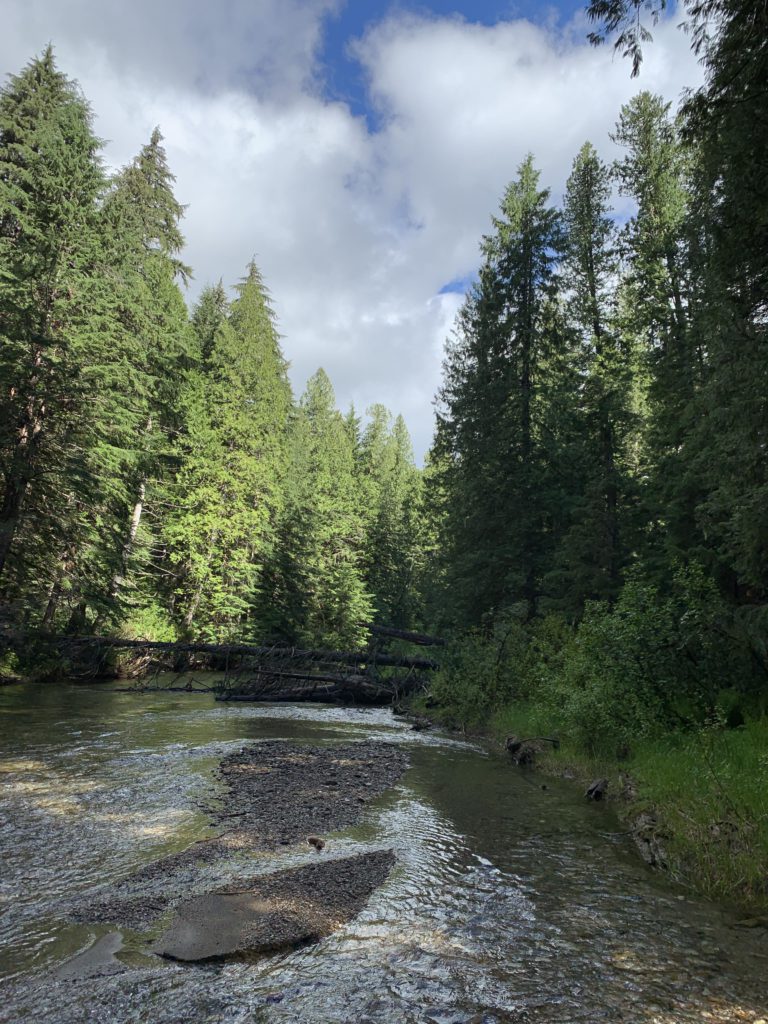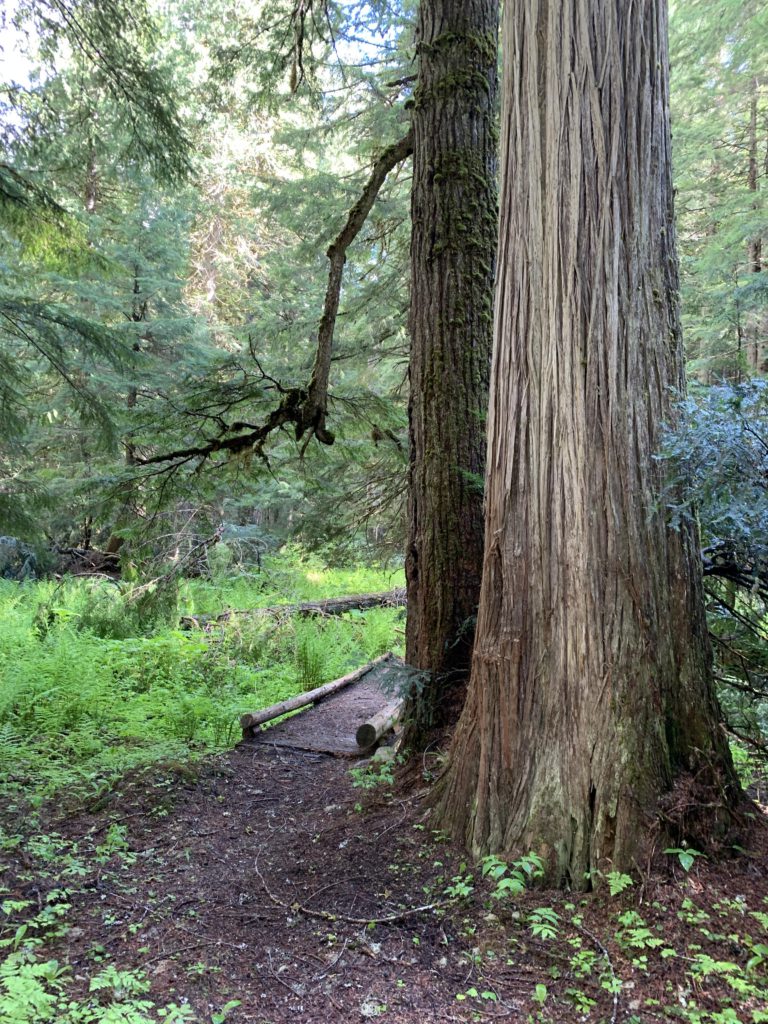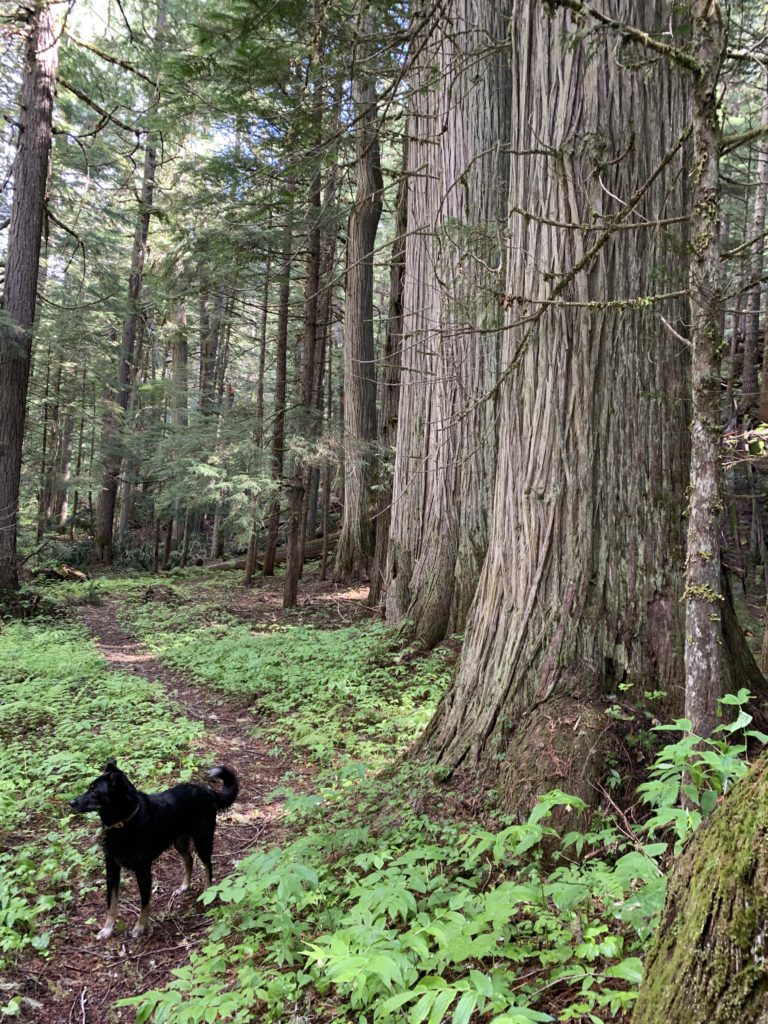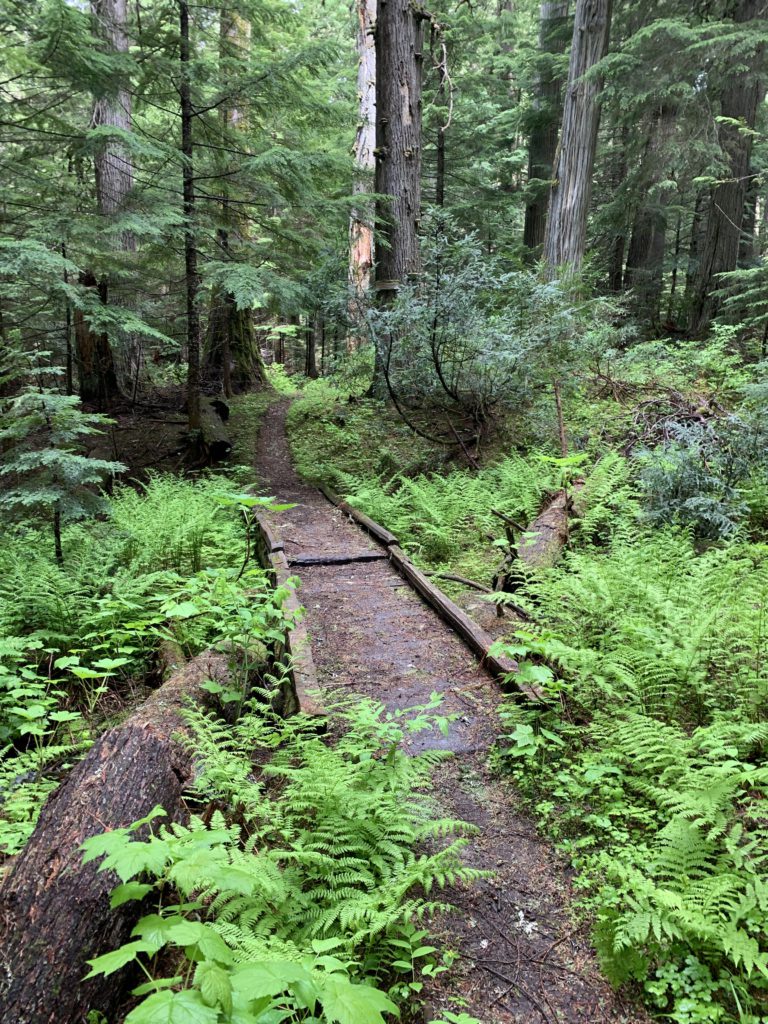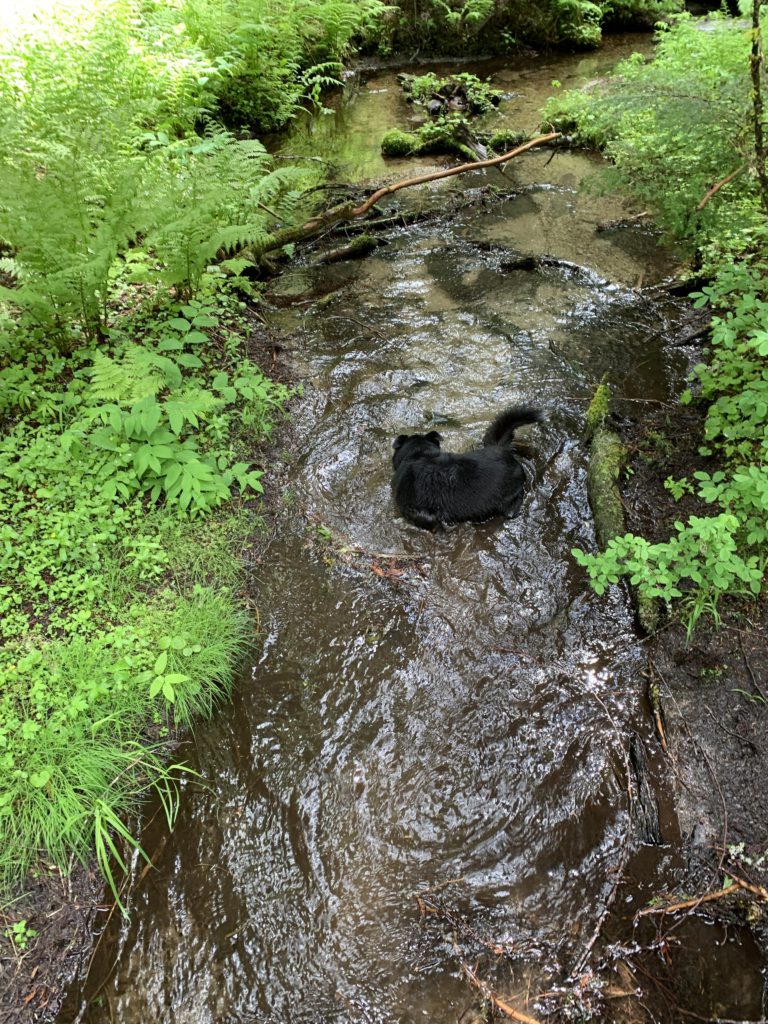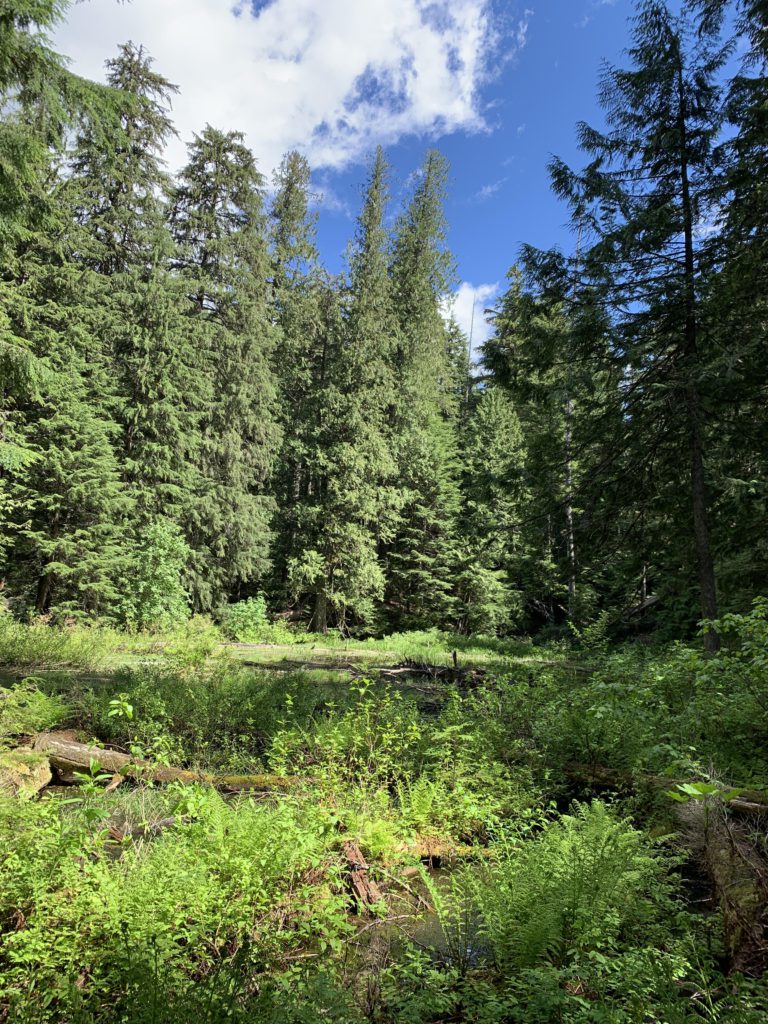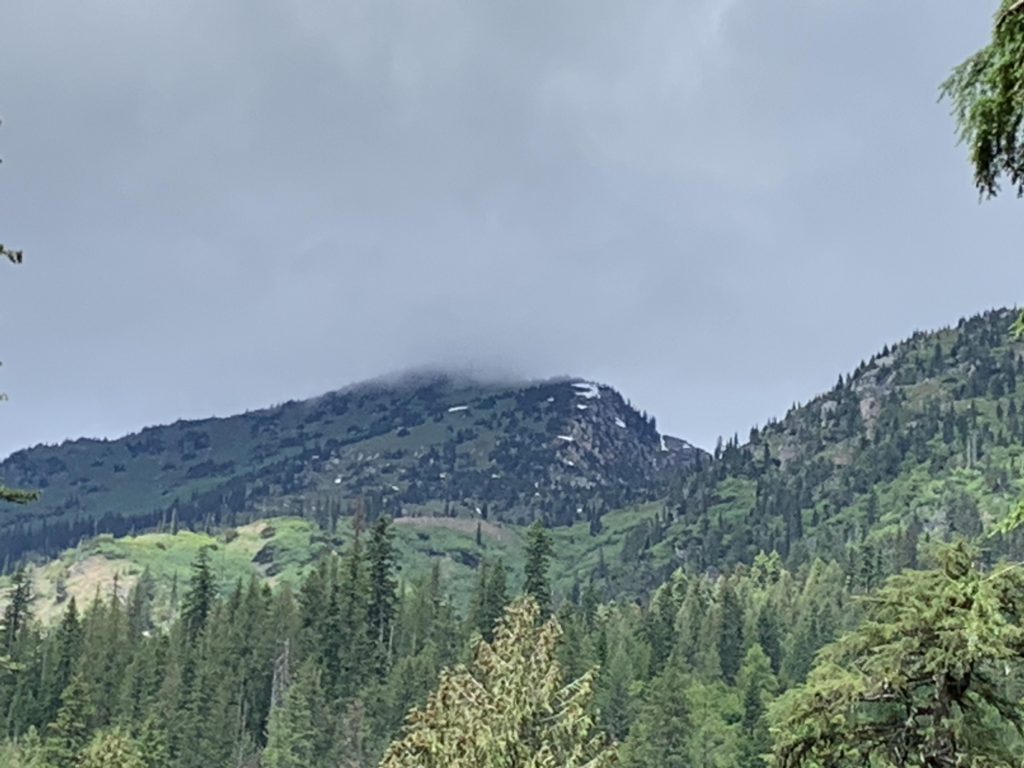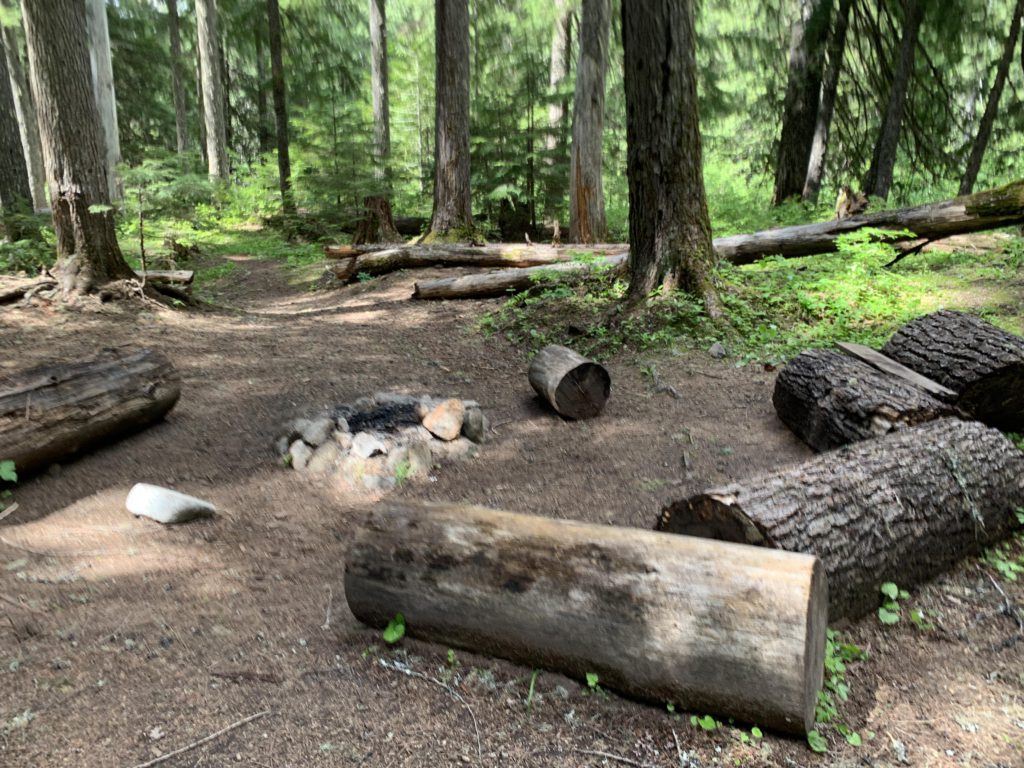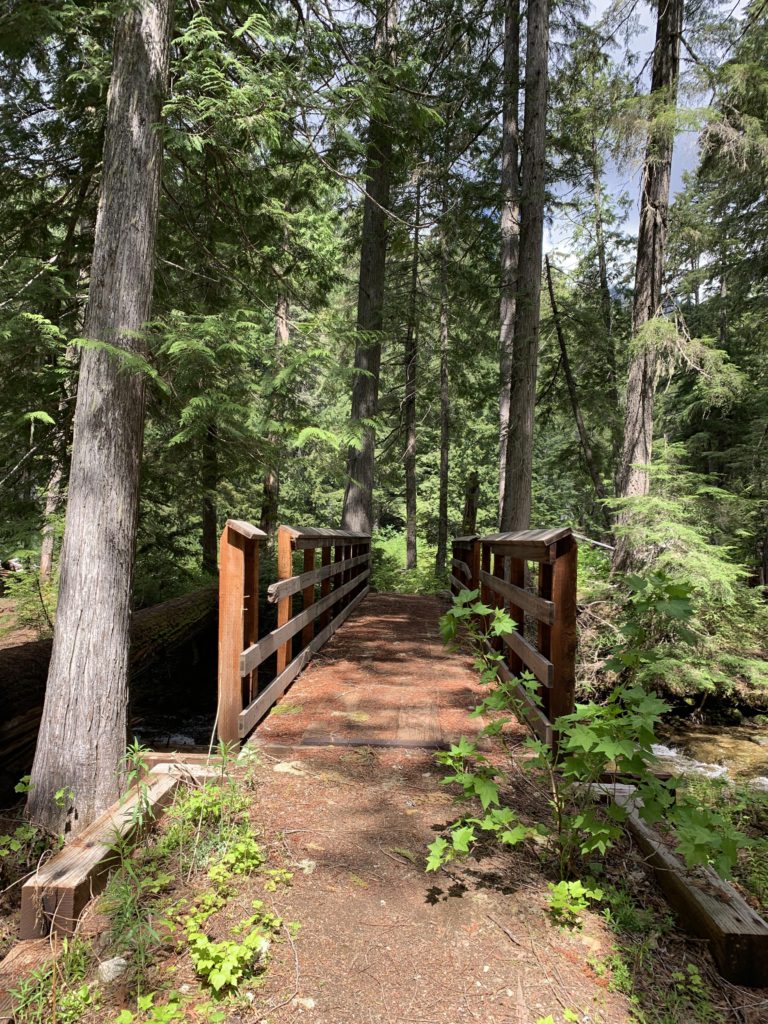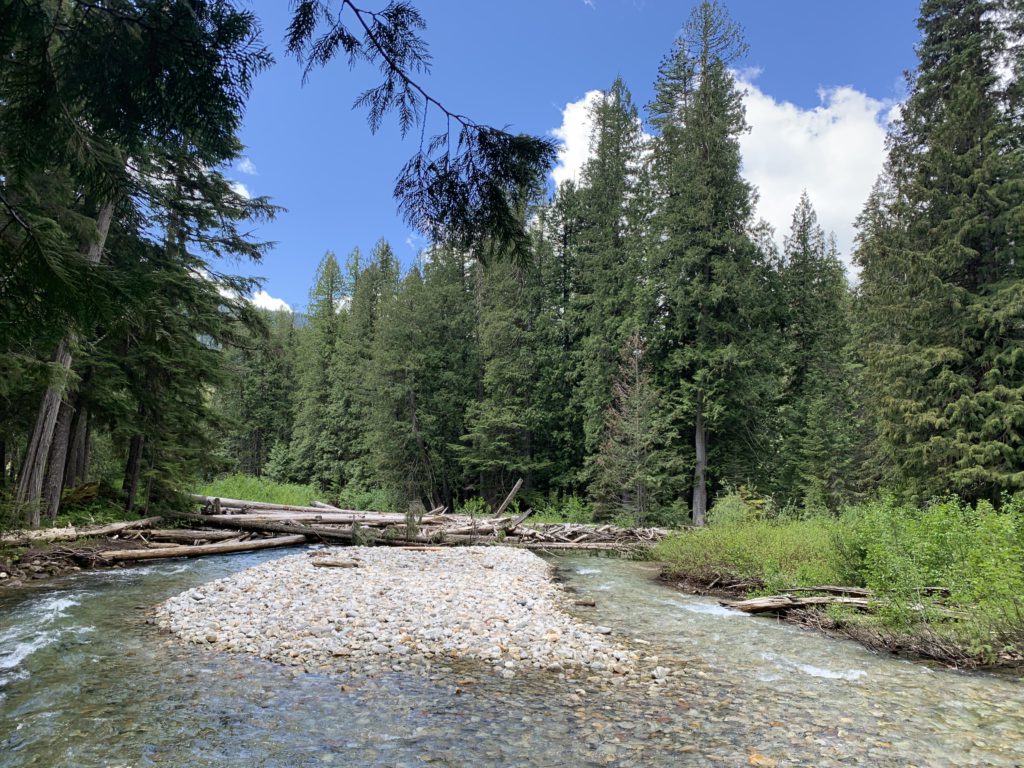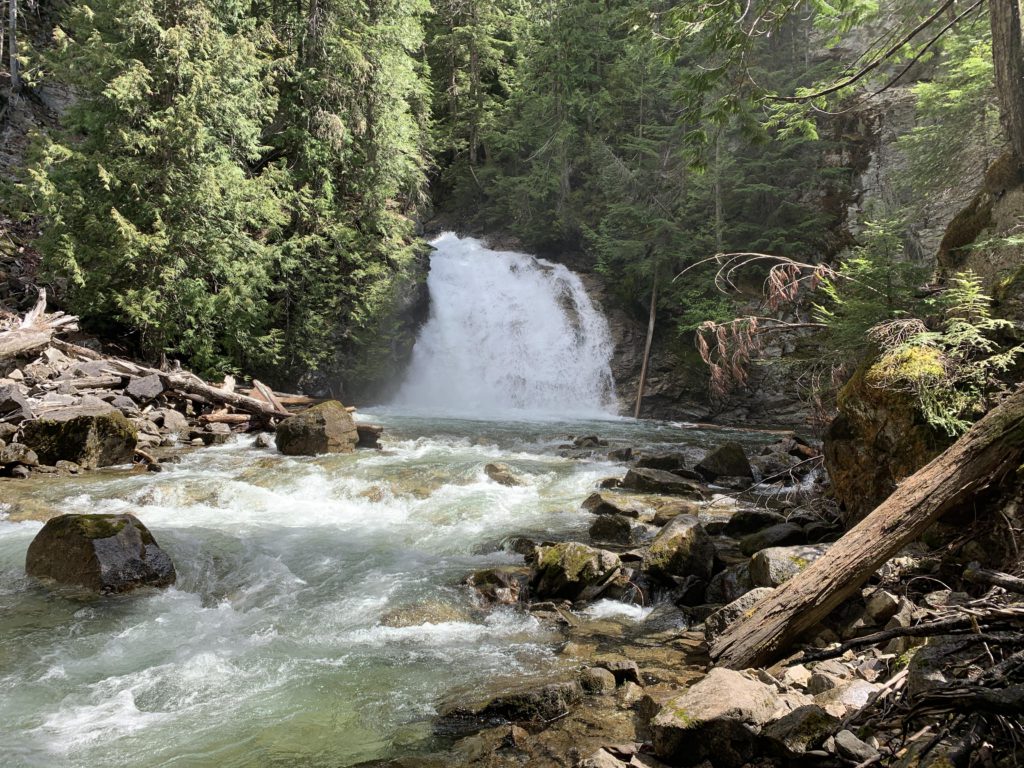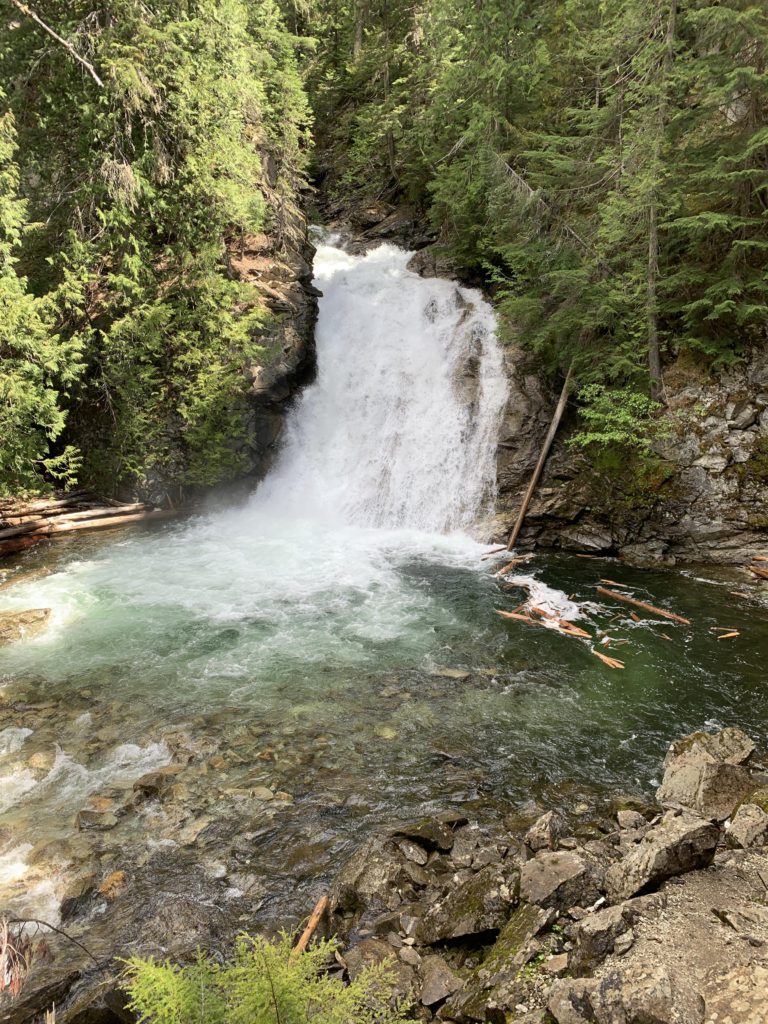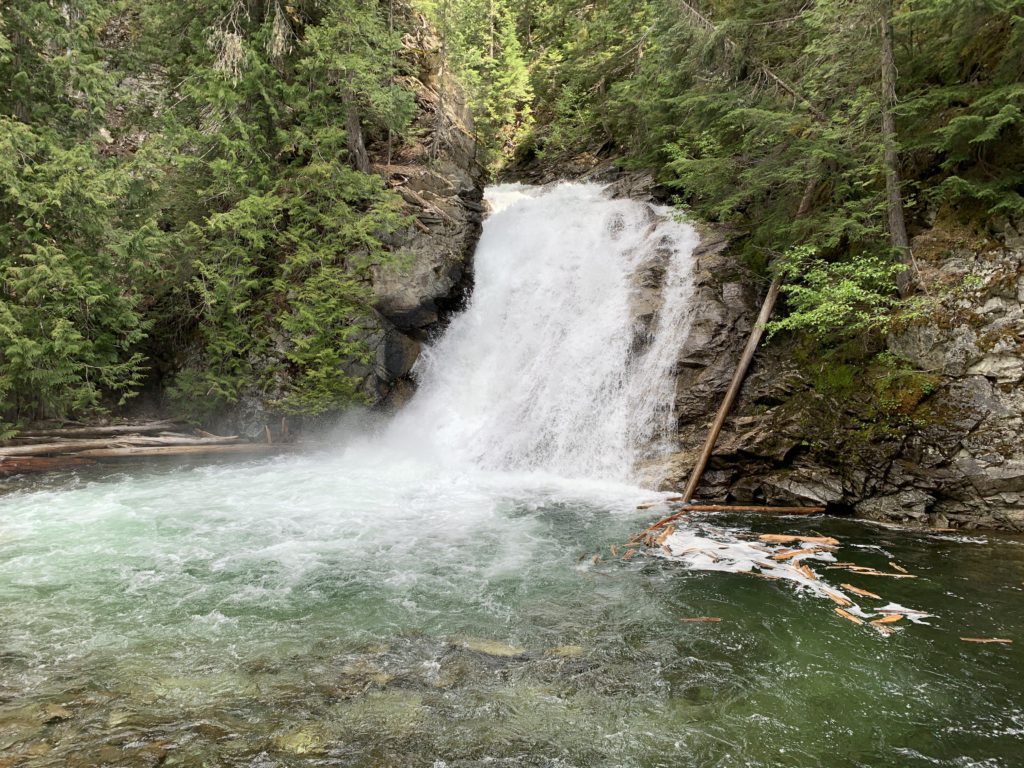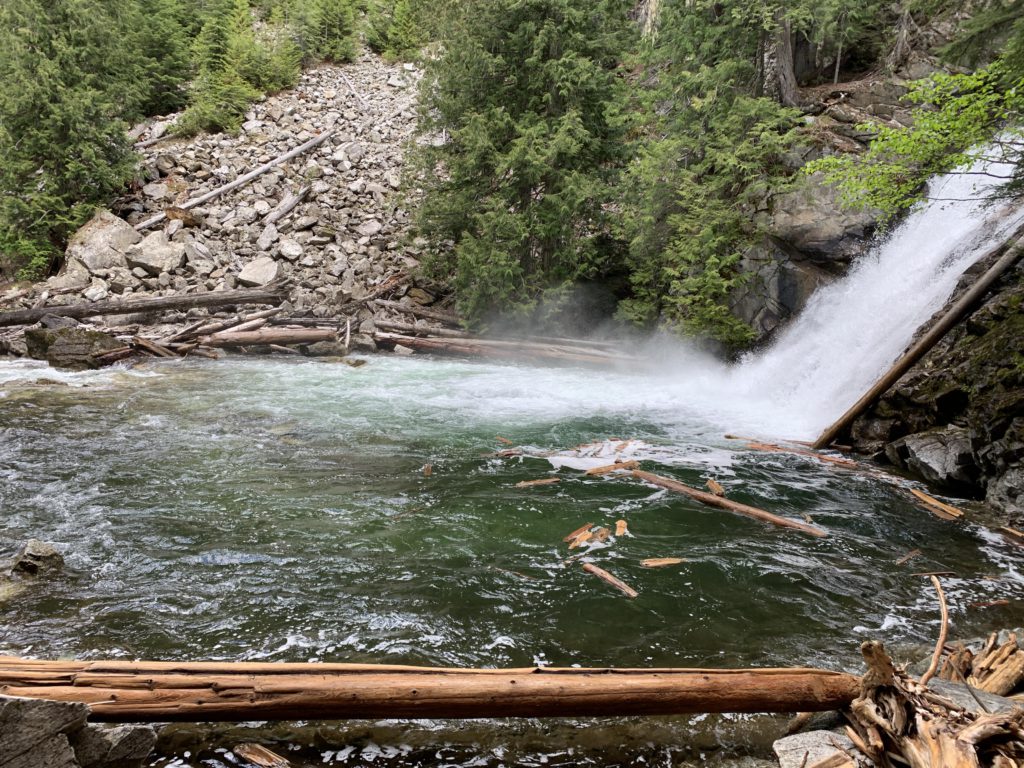 © 2016 – 2023 NaughtyHiker. All rights reserved. No duplication without permission.