The hike to Mollies Lake and Mollies Tip is a true gem. While short, it offers superb 360-degree views and a picturesque lake. If only it didn't quite take so long to get to the trailhead…
Difficulty
Moderate (uphill; trail conditions)
Duration
3:25 hours moving time (Hiking)
High Point
6,490 feet (Mollies Tip)
Low Point
4,056 feet (Trailhead)
Features
Grove
Lake
Mountain
Rock Formation
Trailbed
Packed dirt, loose rocks
Water
A brook at the lower trailhead
a spring on the western side of the saddle leading to Mollies Lake
Mollies Lake
a likely seasonal pond a quarter mile below Mollies Tip
Camping
Trailhead (upper)
Mollies Lake (a site near the inlet and another near the outlet)
Conditions
Fair. Particularly the lower sections to Mollies Lake were very brushy with alder and mountain ash; up higher it was still brushy, but more of the huckleberry and beargrass kind
Some deadfall, especially beyond Mollies Lake
Administration
Idaho Department of Lands
Open To
Hikers
Dogs
Horses
Mountain Bikers
(
)
Directions
From Priest River, head north on ID-57 for 22 miles, then turn right towards Coolin. After 5 miles, in Coolin, turn right onto East Shore Road. Follow East Shore Road for about 27 miles; it turns to gravel shortly before the Lionhead Campground. At the fork, take Bugle Creek Road, downhill (left). This is a decent gravel road. Follow it for 5 miles to another fork, in the elbow of a switchback, with an information sign. Either park here and hike up road 46 or drive another 1.65 miles on #46 to the upper trailhead (high-clearance vehicle recommended)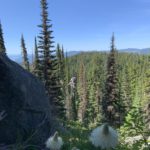 If you have a high-clearance vehicle, you can drive to the upper trailhead, chipping 3.3 miles off the roundtrip mileage. Even without, you could probably make it to the second switchback. Having said that, the "roadwalk" makes for easy hiking with good views and you are not likely to encounter much, if any, traffic at all. Once road #46 levels off in a saddle, a twin-track spur trail heads into the woods for perhaps a 100 feet to an information sign and a car-camping site. Here the trail officially starts, in the form of a singletrack on an old forest road. The trail appears to have been sawed out in the not too distant past, but it is brushy, with alder and mountain ash pushing hard into the path. Luckily, the trail quickly lifts off the saddle and at higher elevation the shrubbery yields to beargrass and huckleberries. Views also open up, though filtered by spruce and fir, but every so often there is a window with views clear out to Priest Lake.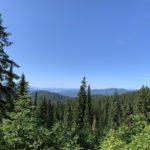 On approach to the saddle above Mollies Lake is a small, perhaps seasonal, brook. The trail switchbacks for a bit, crisscrossing the brook, past its spring and crosses the saddle. Immediately, views into the northern Selkirk Crest and the Bugle Creek drainage open up (the ascent so far has been in the Trapper Creek drainage). Only a few steps later, the path forks, with the right branch heading down to the lake and the left continuing up to Mollies Tip.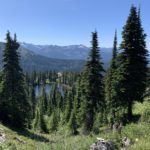 The lake is rather swampy all the way around, with the best access for swimming probably at the far (outlet) side. Getting there is a bushwhack. There are 2 campsites at the lake, for those thick-skinned enough to brave the mosquitoes.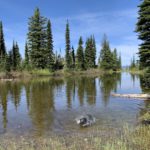 The fork's left branch contours along Mollies' skirt, then climbs and quickly reaches a granite knob with fantastic views of the lake and far beyond, even the full length of Priest Lake. The trail continues up, with the forest fairly thin. We lost the trail a couple of times, once on an extensive snow patch that had the benefit of leading us to a seasonal pond beneath Mollies Tip. Naughty enjoyed the swim!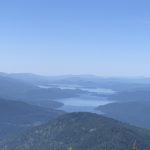 Mollies Tip was once home to a lookout tower, but only the concrete footings, a bunch of rusty nails and rotting boards are left. The views are the same, however, and hard to beat. We were blessed with a clear day that offered incredible views into Canada, the entire length of the Selkirk Crest, and Washington's Shedroof Divide. A phenomenal reward for so little effort!
Alternate Routes
If you don't want to go all the way to Mollies Tip, I recommend to at least climb onto the southernmost end of the Mollies range. This is a short hike and the views of Mollies Lake and out onto Priest Lake and the Selkirk Crest are incredible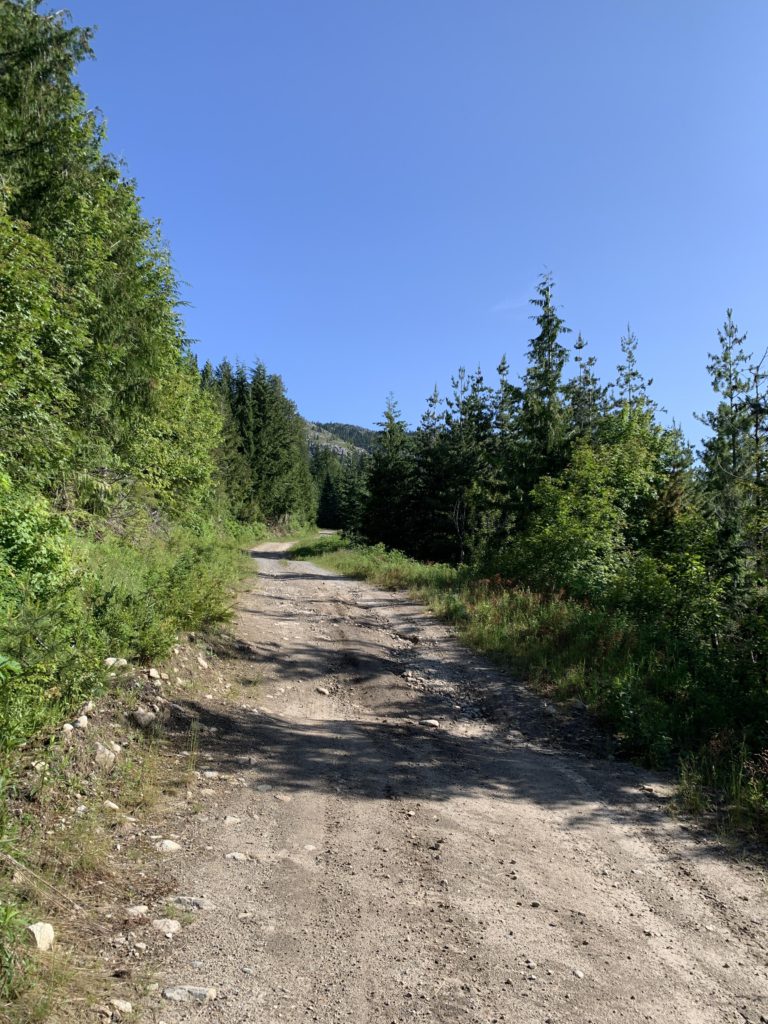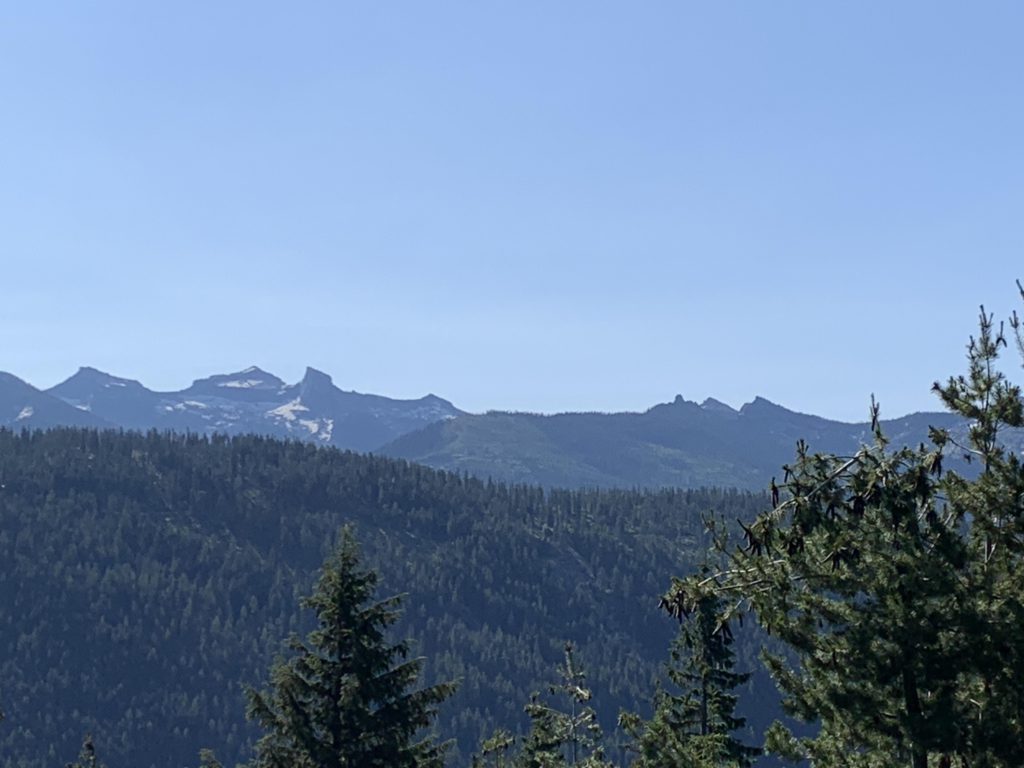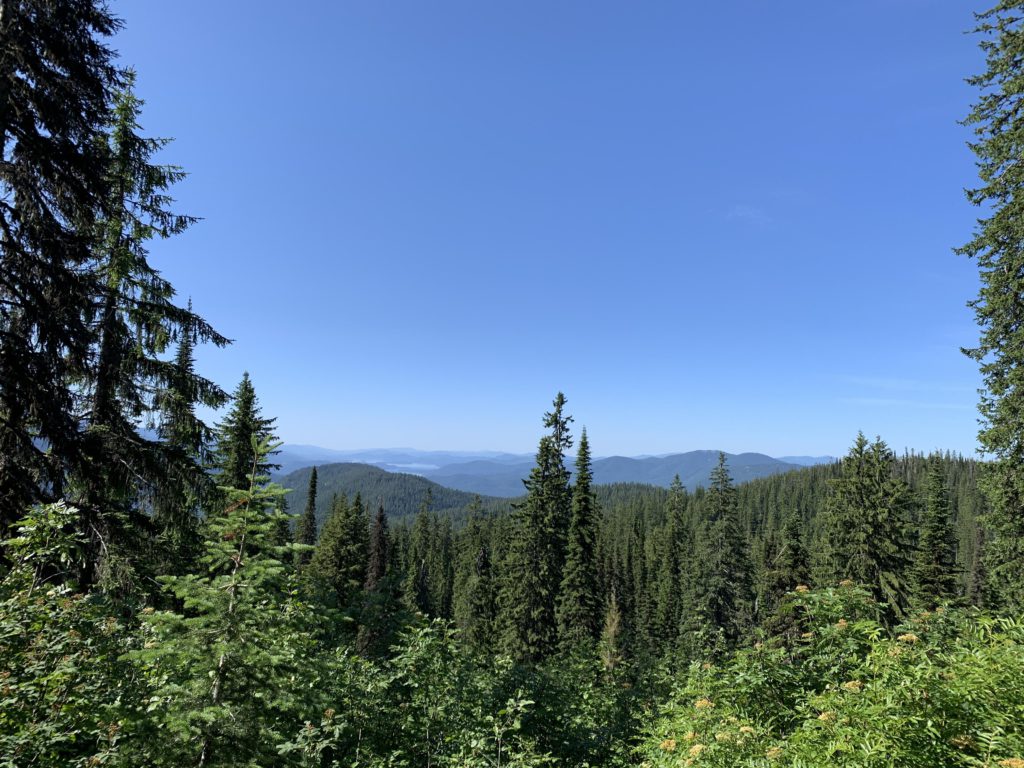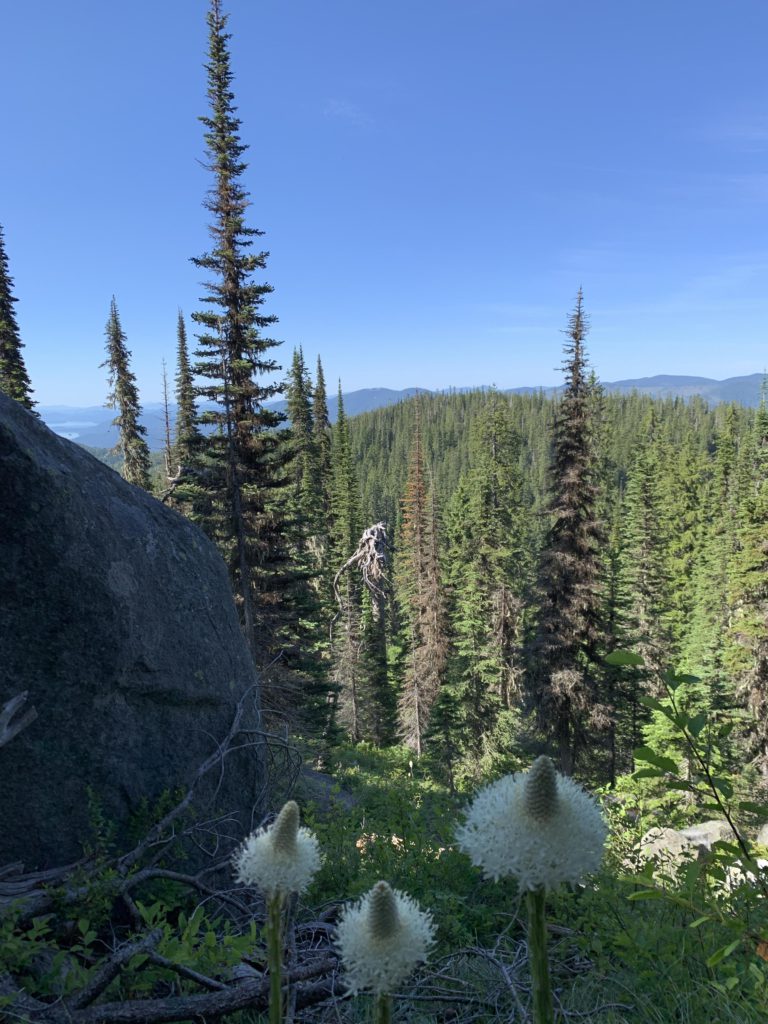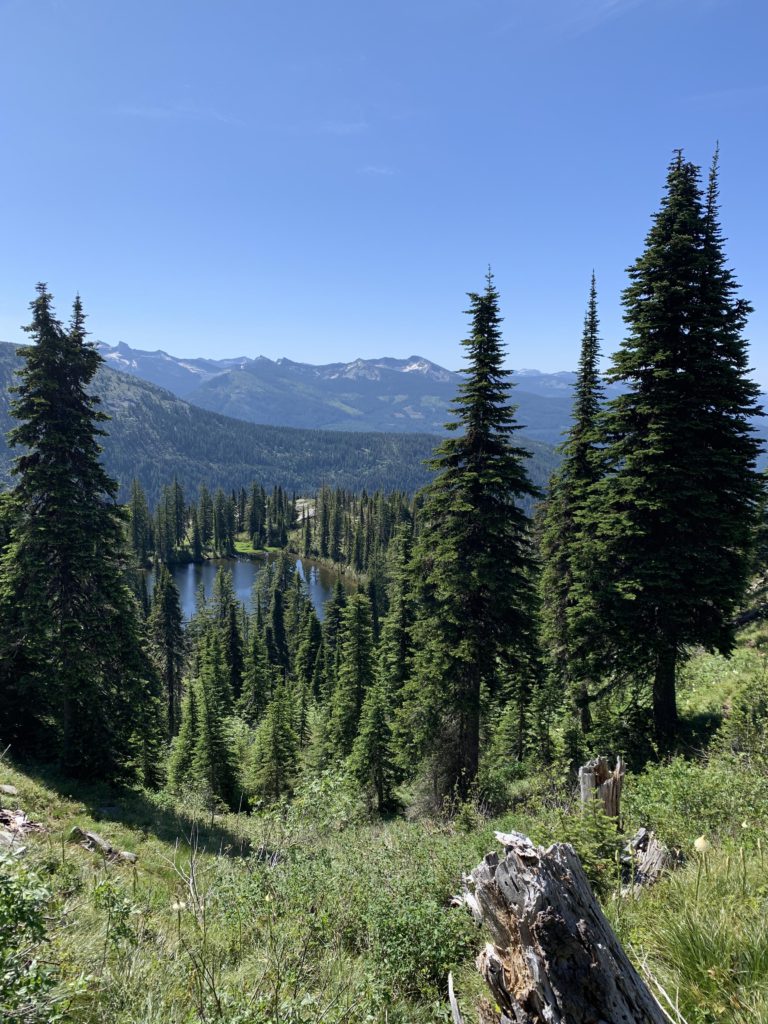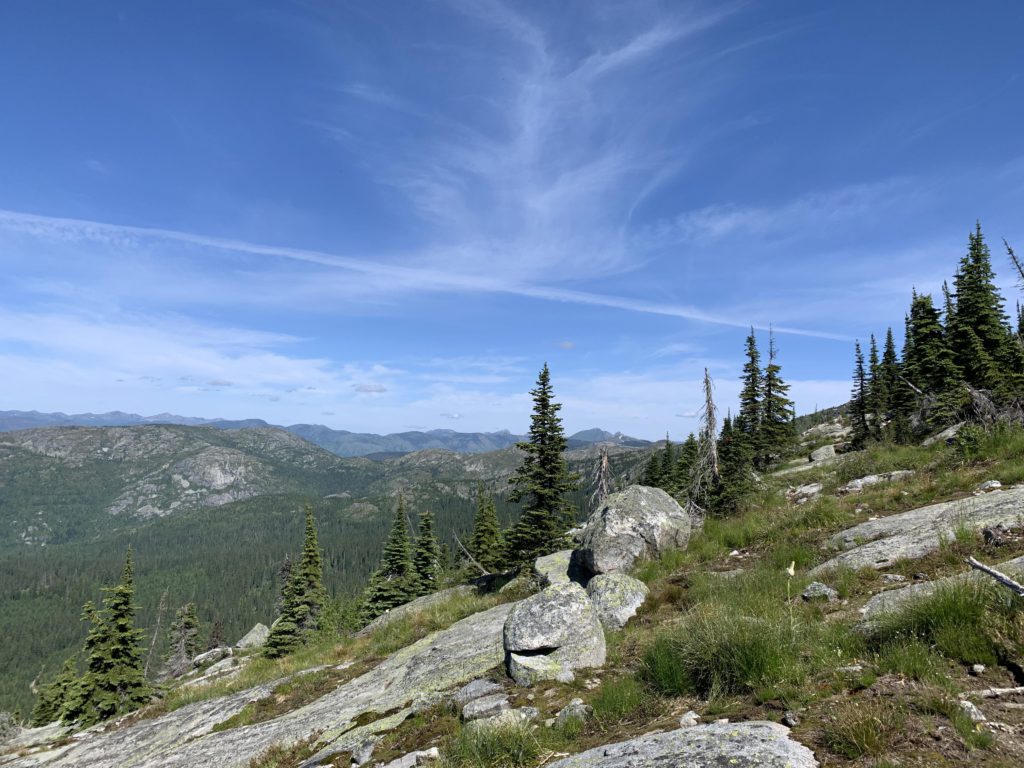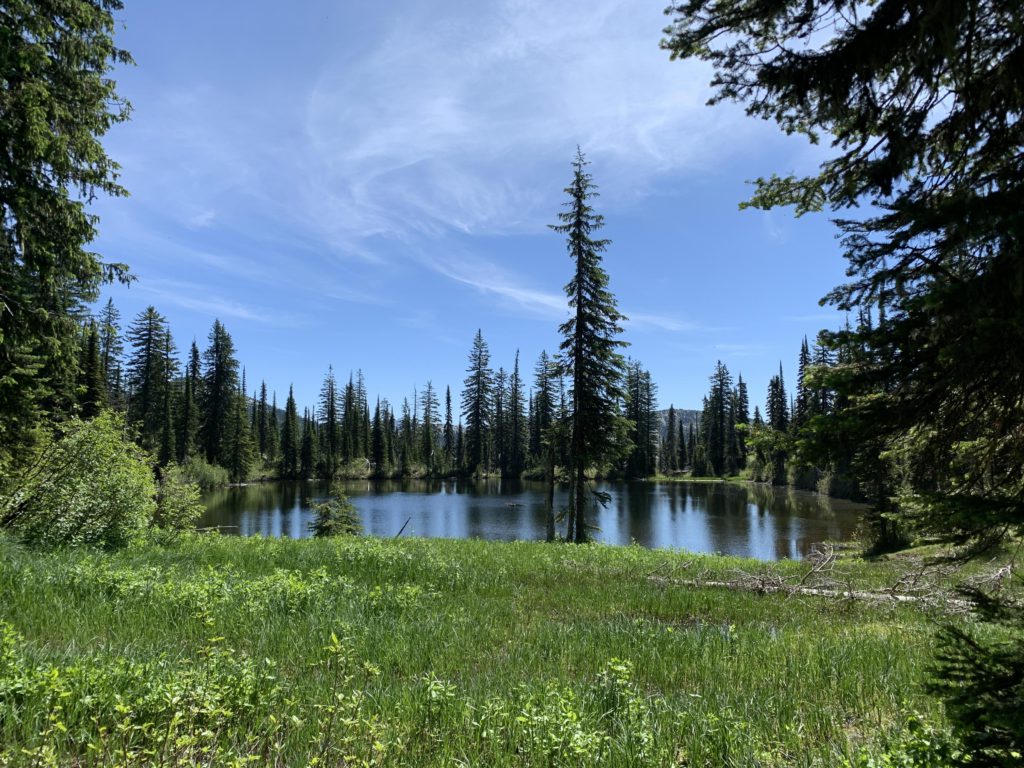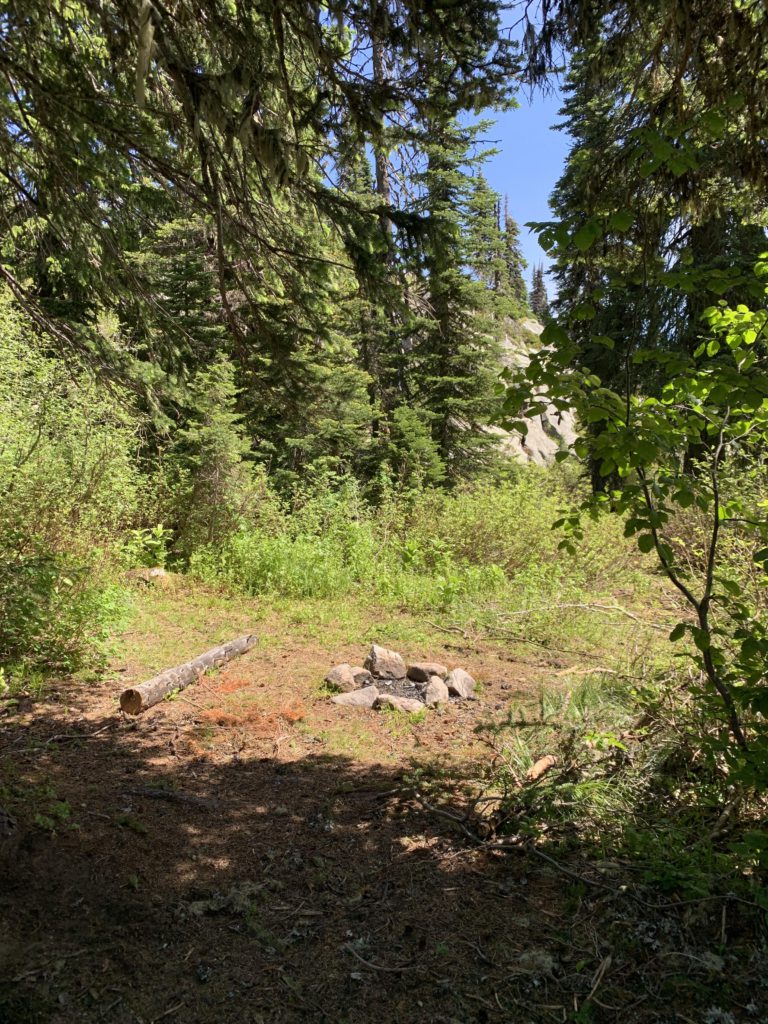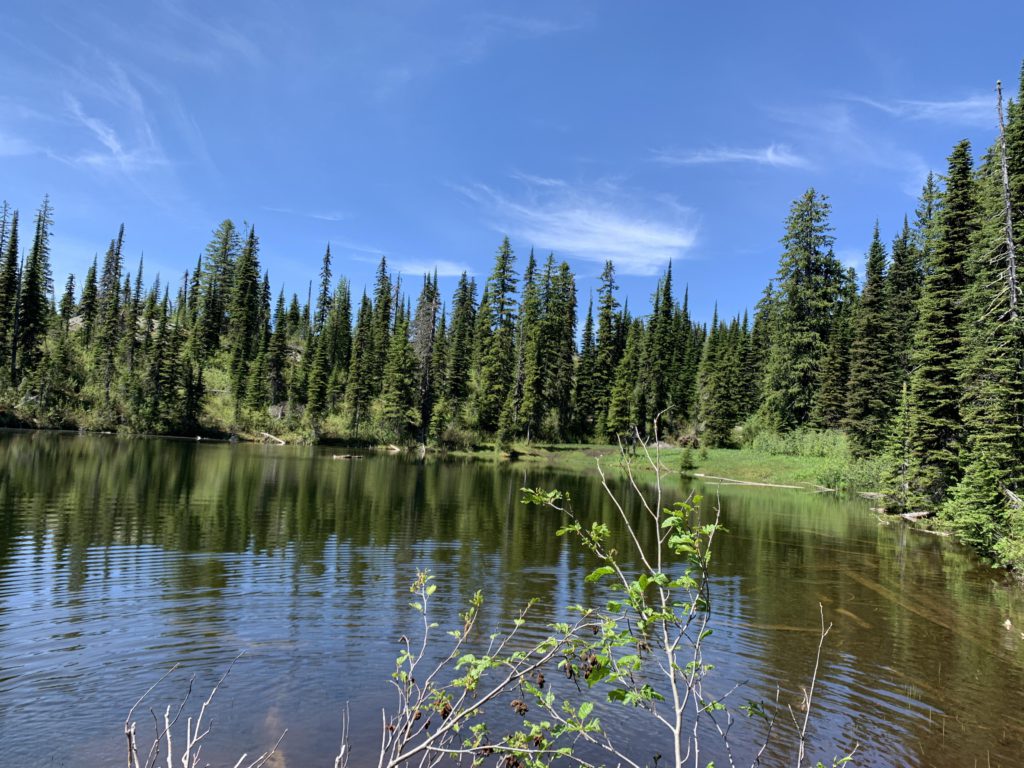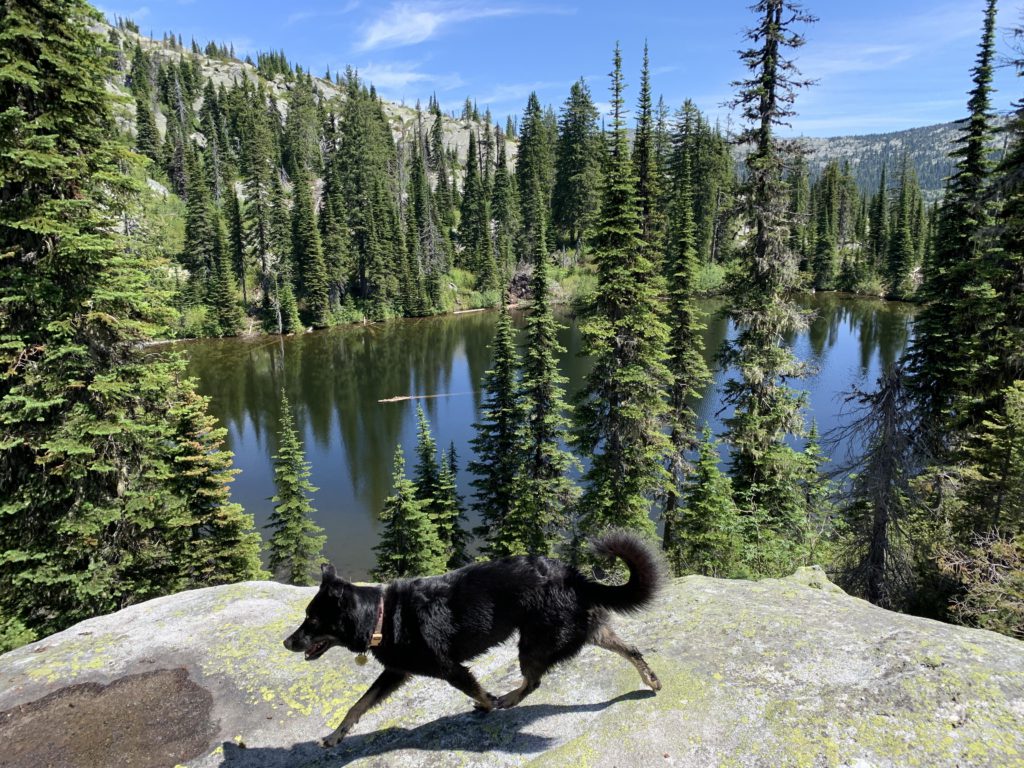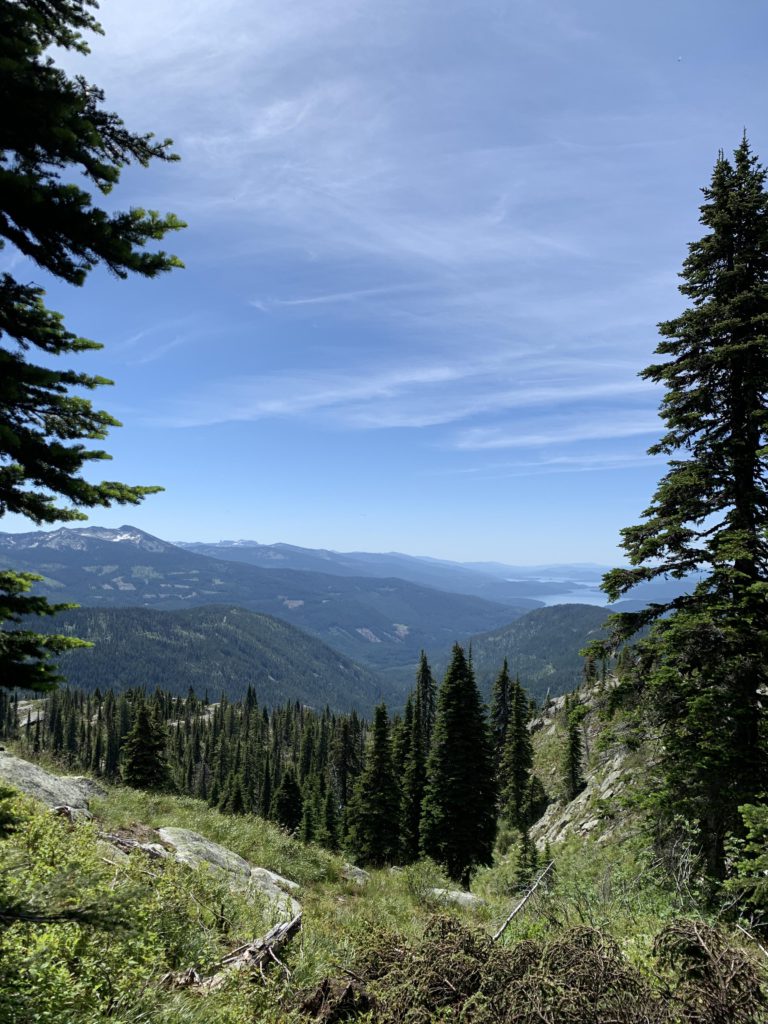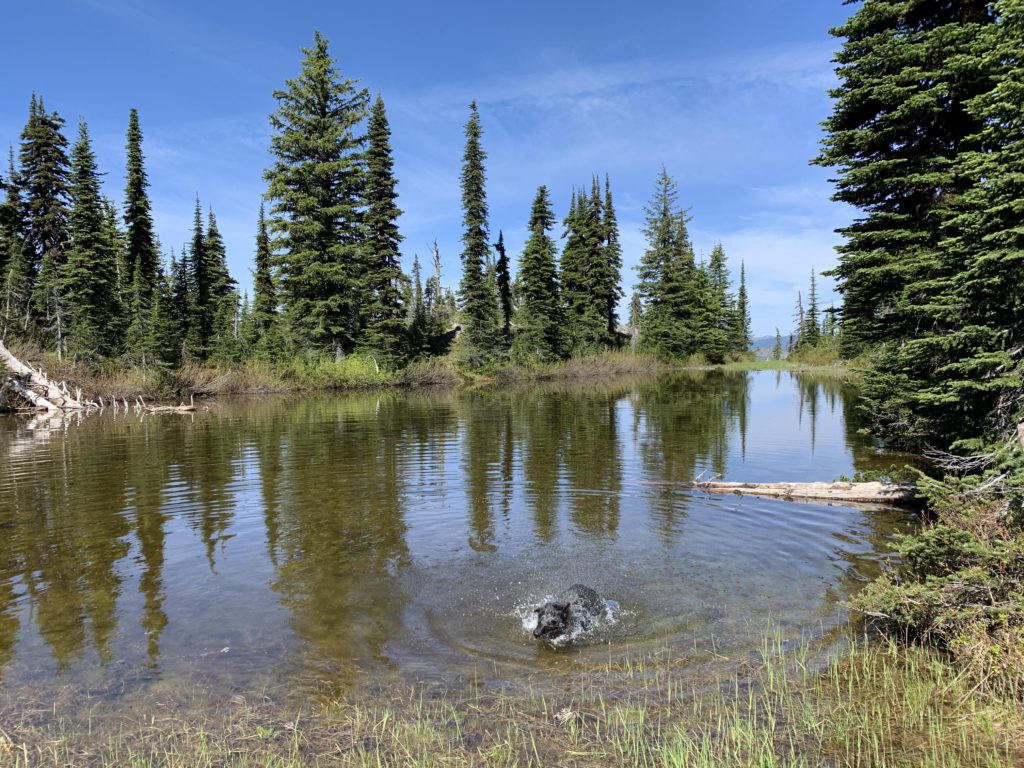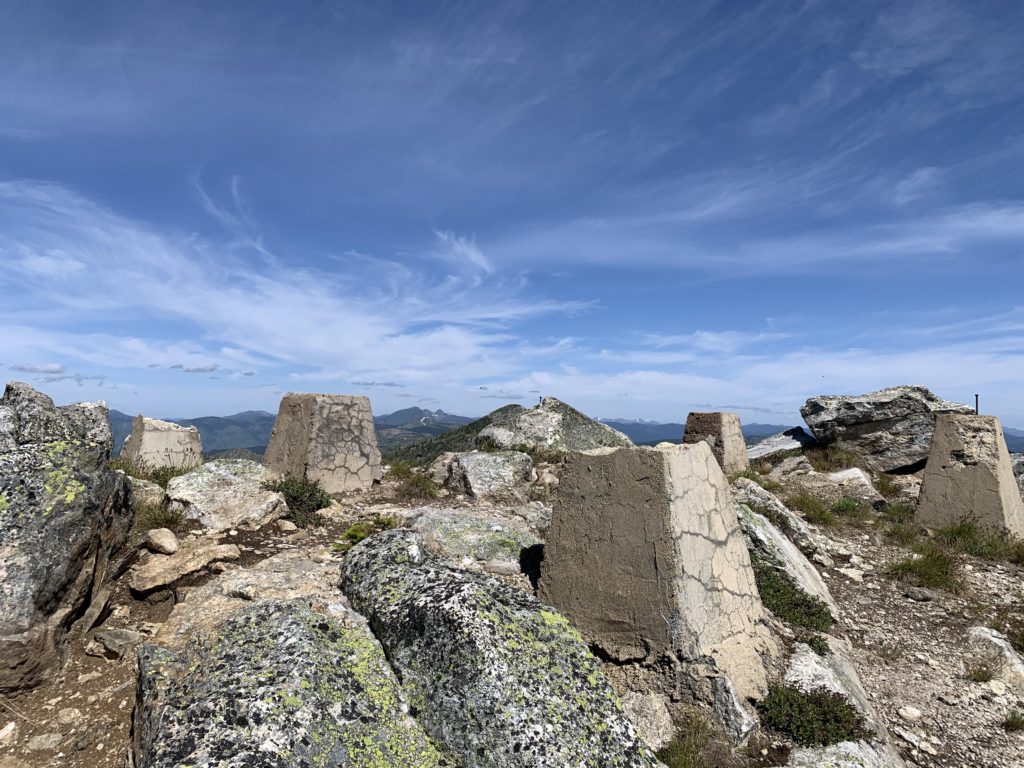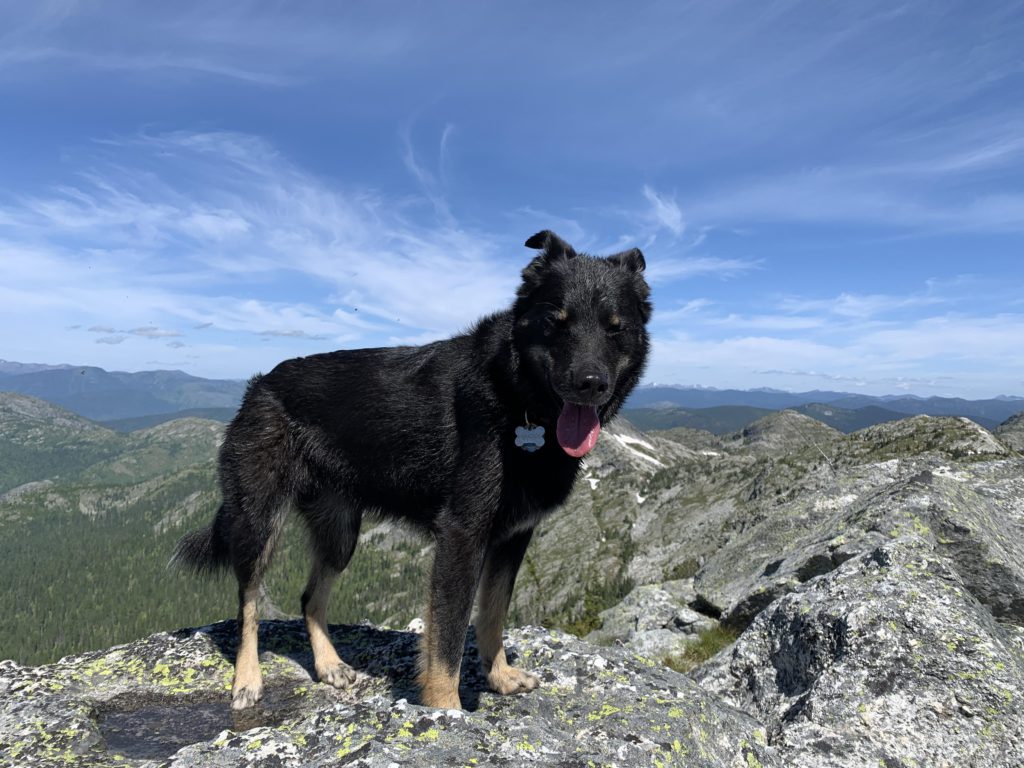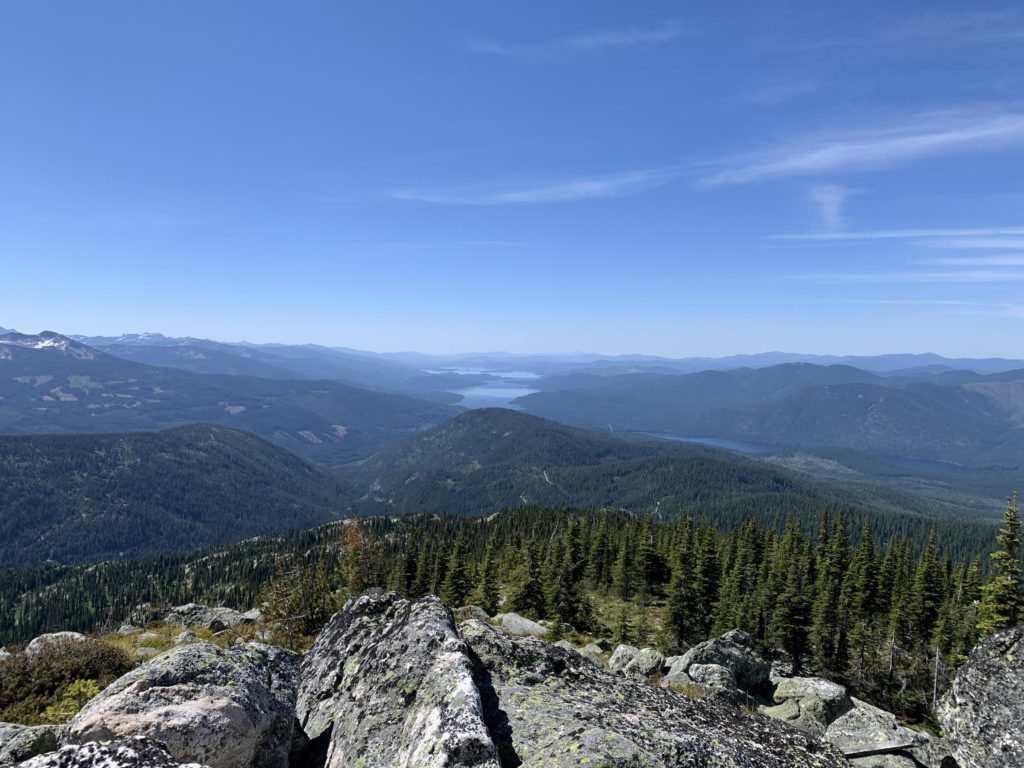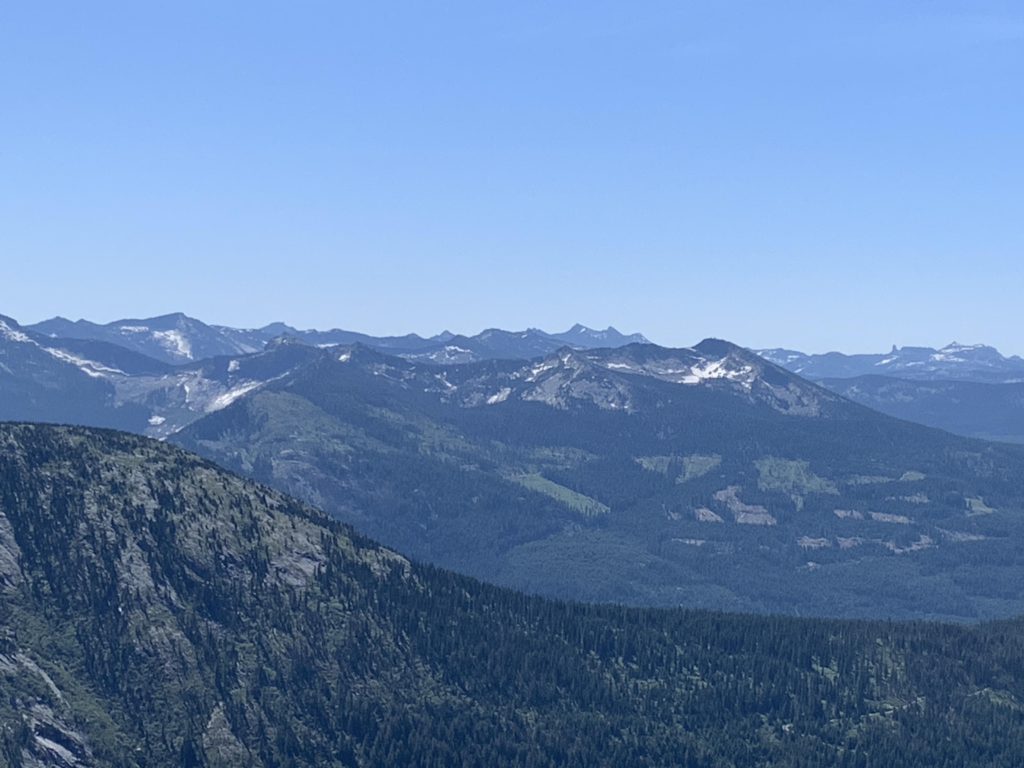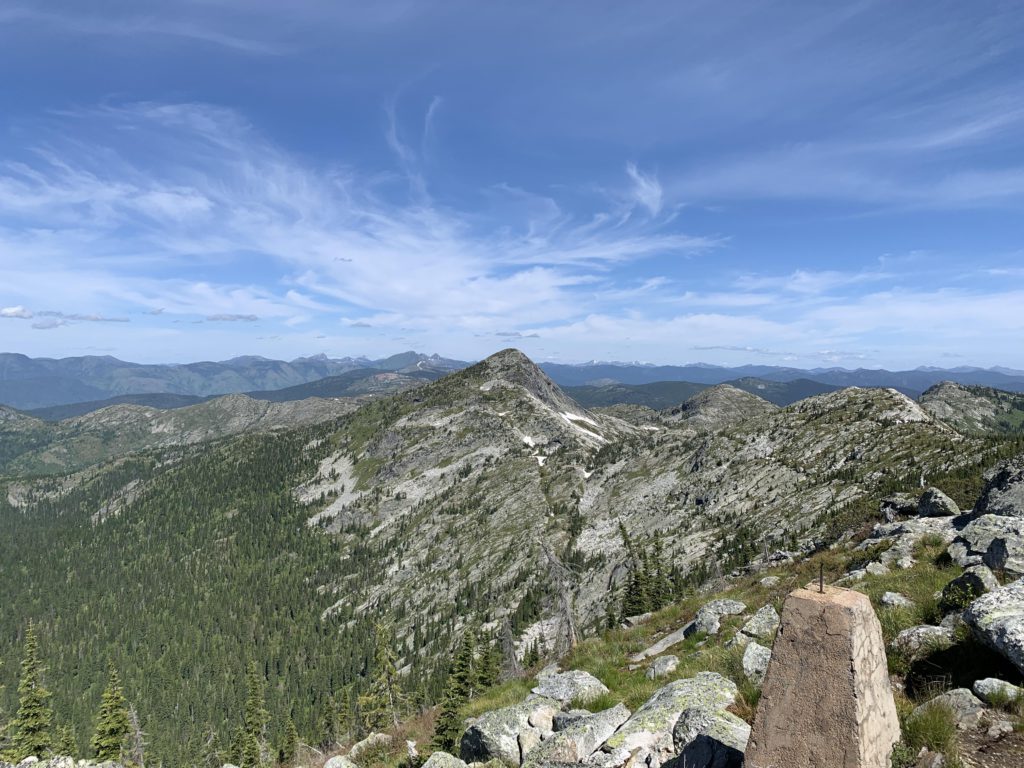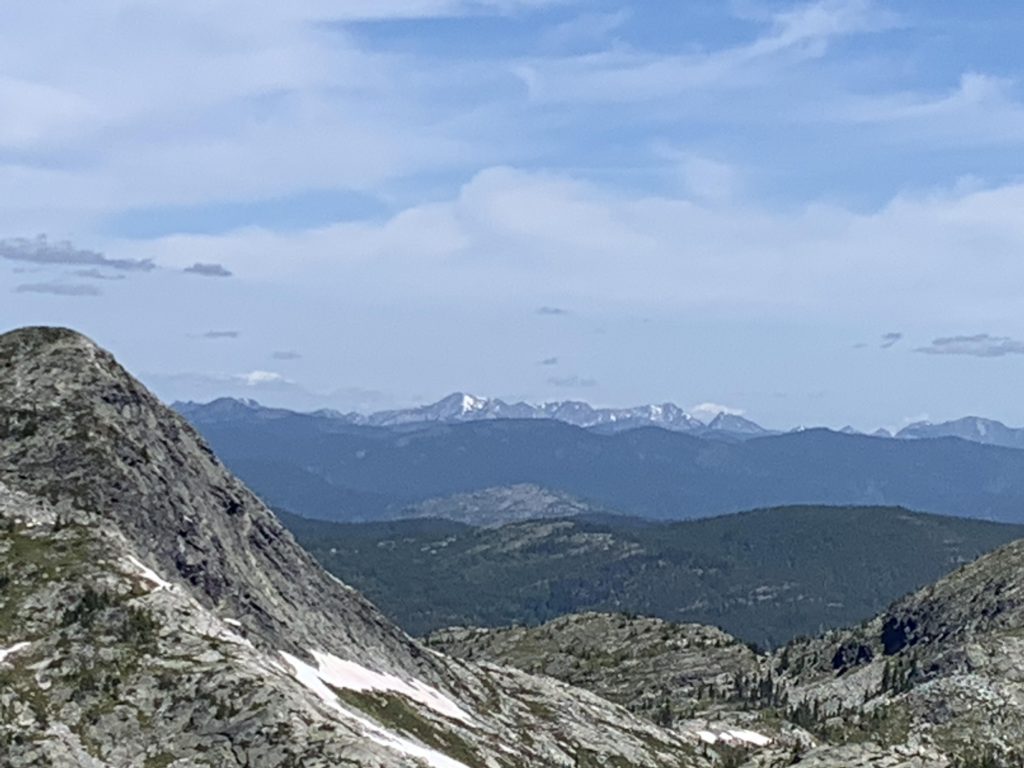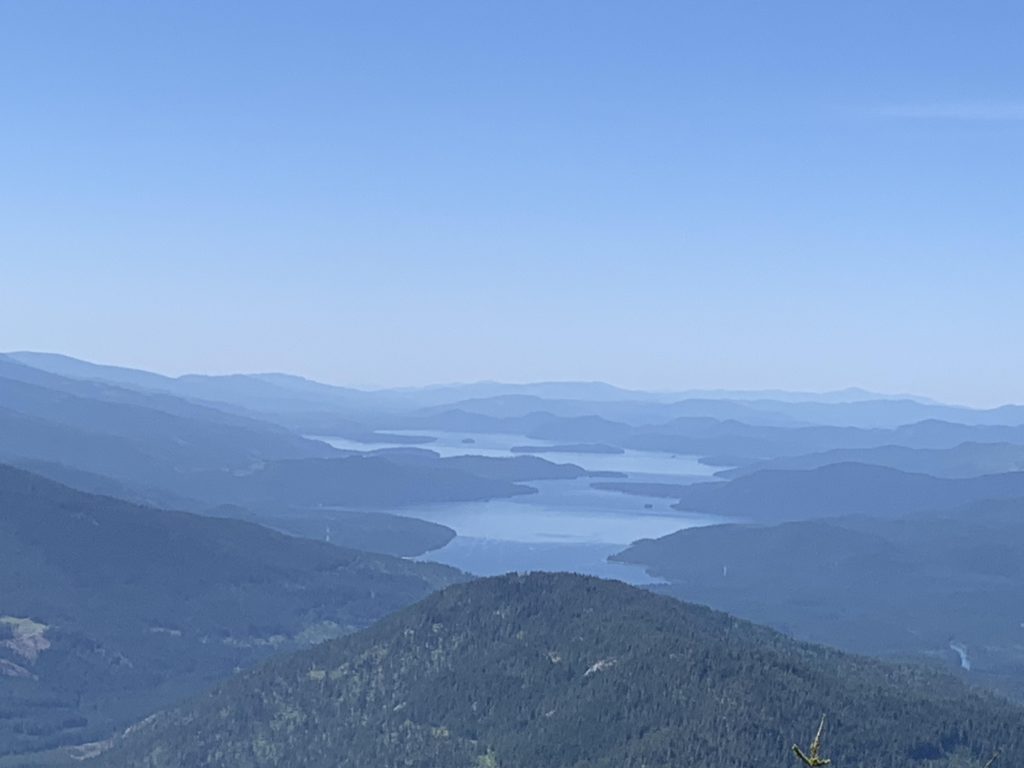 © 2016 – 2023 NaughtyHiker. All rights reserved. No duplication without permission.