A rather pretty hike along Upper Priest Lake's eastern shore, this trail is dotted with sandy beaches, great views of Priest Lake and a bit of history as well in the form of an old log cabin and a short mine shaft. It's well worth an overnight stay at either Geisinger or Trapper Creek, both featuring pit toilets and bear-proof containers. The trail is part of the Idaho State Centennial Trail and the Pacific Northwest Trail.
Difficulty
Moderate (fording)
Duration
5:14 hours moving time (Hiking)
High Point
2,873 feet (Bluff overlooking Trapper Creek)
Low Point
2,422 feet (Upper Priest Lake)
Features
Grove
Lake
Rock Formation
Structure
Trailbed
Packed dirt, loose gravel, forest road
Water
Caribou Creek
Trapper Creek
Upper Priest Lake (but that may not be the best source of water)
Camping
Lion Head campground is near the trailhead (fee required)
Geisinger and Trapper Creek have primitive sites with bear-proof boxes and pit toilets
There are numerous campsites sprinkled along the lake. They are popular with boat campers
Conditions
Excellent. Trapper Creek is pretty bad once you get on the old logging road.
Administration
Kaniksu National Forest
Status
National Scenic Trail
Maps
USGS
Caribou Creek
Upper Priest Lake
Open To
Hikers
Dogs
Horses
Mountain Bikers
(
)
Directions
From Priest River, head north on ID-57 for 22 miles, then turn right onto Dickensheet Highway and follow that for 5 miles into Coolin. Turn right onto Cavanaugh Bay Road and follow it for 24 miles past Lion Head campground (it is a very winding road; speed limit 35). The road will turn to gravel ahead of Lion Head. The trailhead is on the left, a small bay for 4 or 5 cars with a trailhead sign. There is a private road slightly ahead of it; do not take that.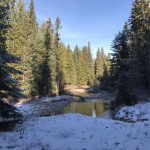 From the trailhead, the trail heads west into the woods to a maze of old logging roads. At the first one, turn north and generally continue in that direction until you meet up with Caribou Creek. Arrows formed of branches and rocks are on the ground, but I think even if you miss the official trail you'll still eventually end up at Caribou Creek. Follow Caribou Creek for just a short while to a fording. This is likely formidable in spring; in fall it is merely cold. The trail continues through the woods on the far side and emerges onto a forest road about a mile from the trailhead.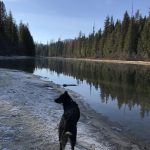 Cross it and pick up the singletrack on the other side, now closed to motorized vehicles. Within another half mile you'll come to the intersection to Geisinger campground, branching off to the left. This is a rather pretty spot, well worth a visit or stay. Then, continue on through the woods to meet up with Upper Priest Lake near the 5-mile mark. The trail then parallels the lake closely, crossing many sandy beaches and offering plenty of extravagant views across the lake and of Plowboy Mountain.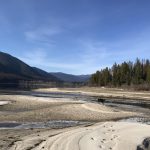 About 6 miles from the trailhead is the Trapper Creek campground, featuring pit toilets, extensive sand bars, and a bridge across Trapper Creek. Soon after crossing that bridge, the trail forks, with the right-hand trail rising up over Trapper Creek, which makes for nice hiking, as the water rushes past far below. The trail eventually spills out onto a forest road that connects to FR-655, but this road is rather overgrown, hemmed in on both side and quite boring. We turned around at the 8-mile mark.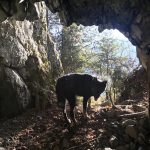 Back on trail 58, we headed north again along the lakeshore and come upon a small exploratory mine, about 20 feet deep. Naughty checked for bears and found none, thank goodness. The hiking along the lakeshore to the north end is rather nice and beats the Trapper Creek forest road anytime. From the north end of the lake, the trail, now called #302, continues on to FR-1013, but we turned around once we found the old decaying log cabin buried in the woods.
On the way back we tried to find an alternative route to the fording of Caribou Creek, but found none.
Alternate Routes
Trail 302 continues to FR-1013 if you want to do this one-way. It'll be a long shuttle drive…
Things to Consider
Expect a lot of boaters in the summer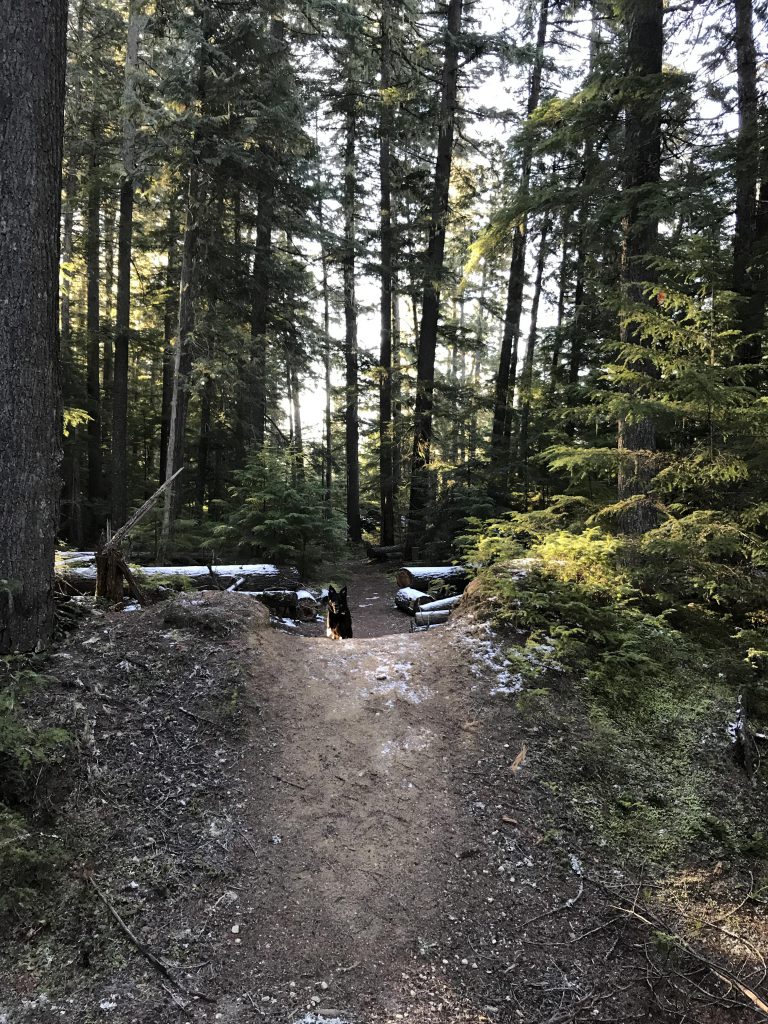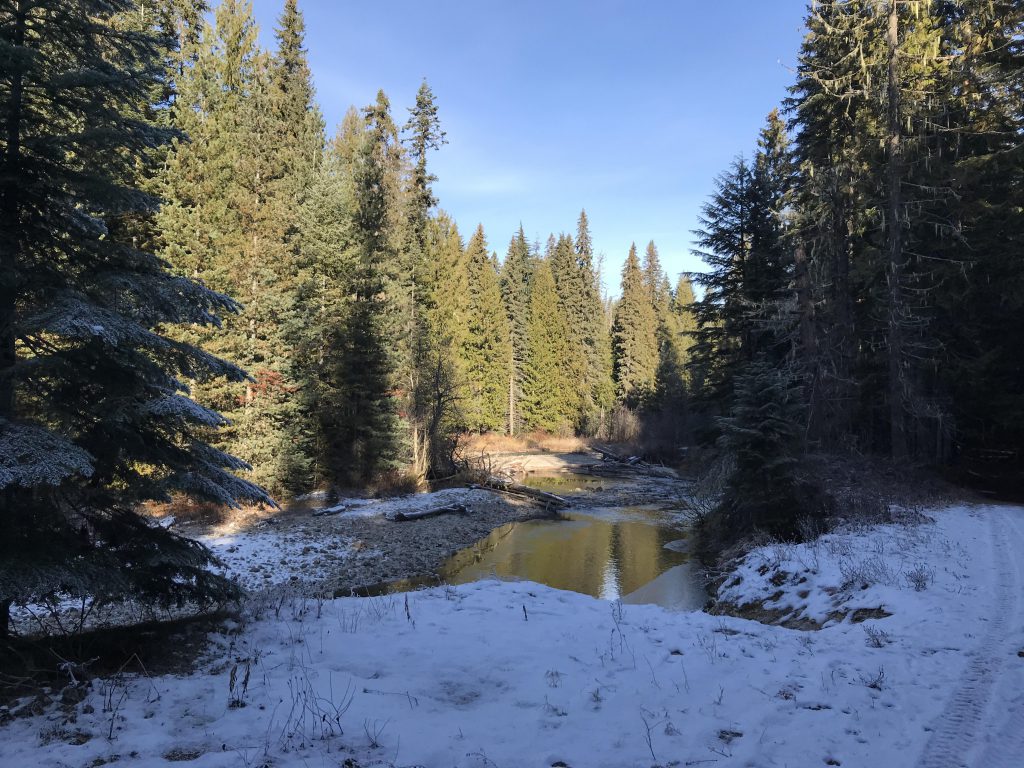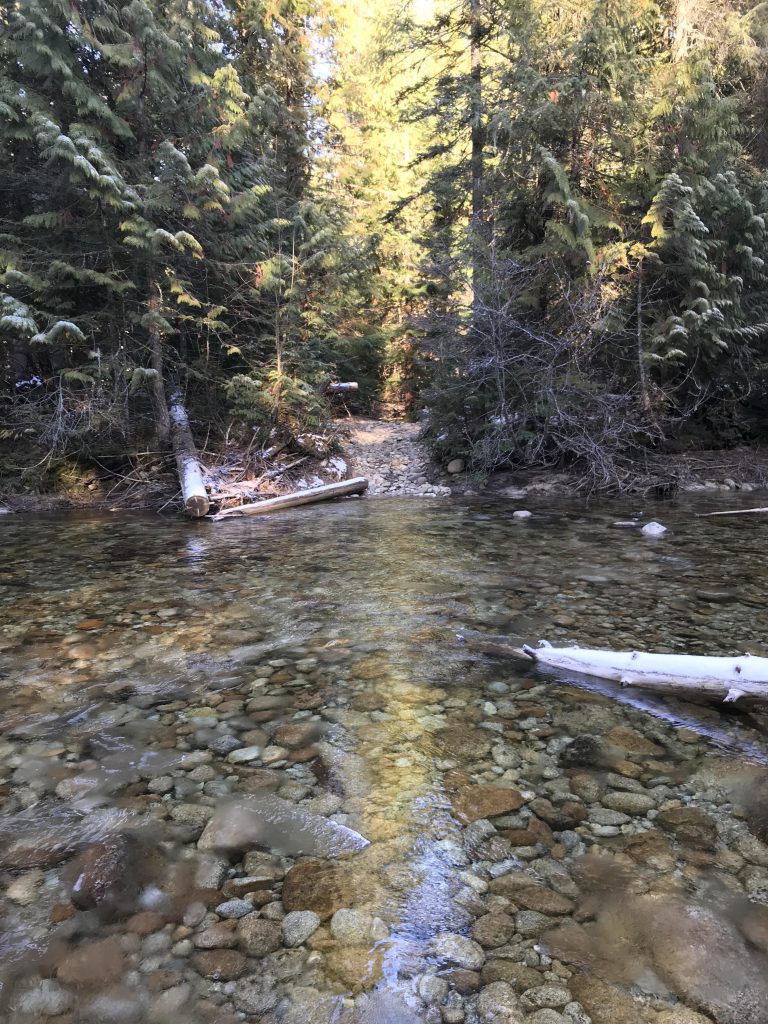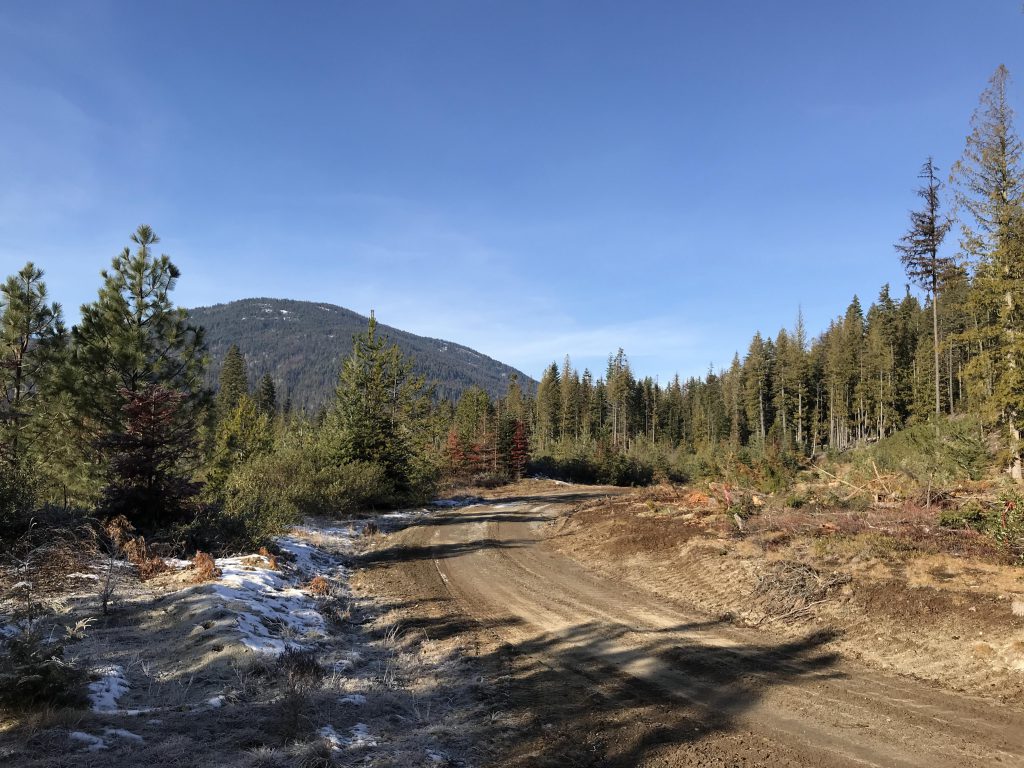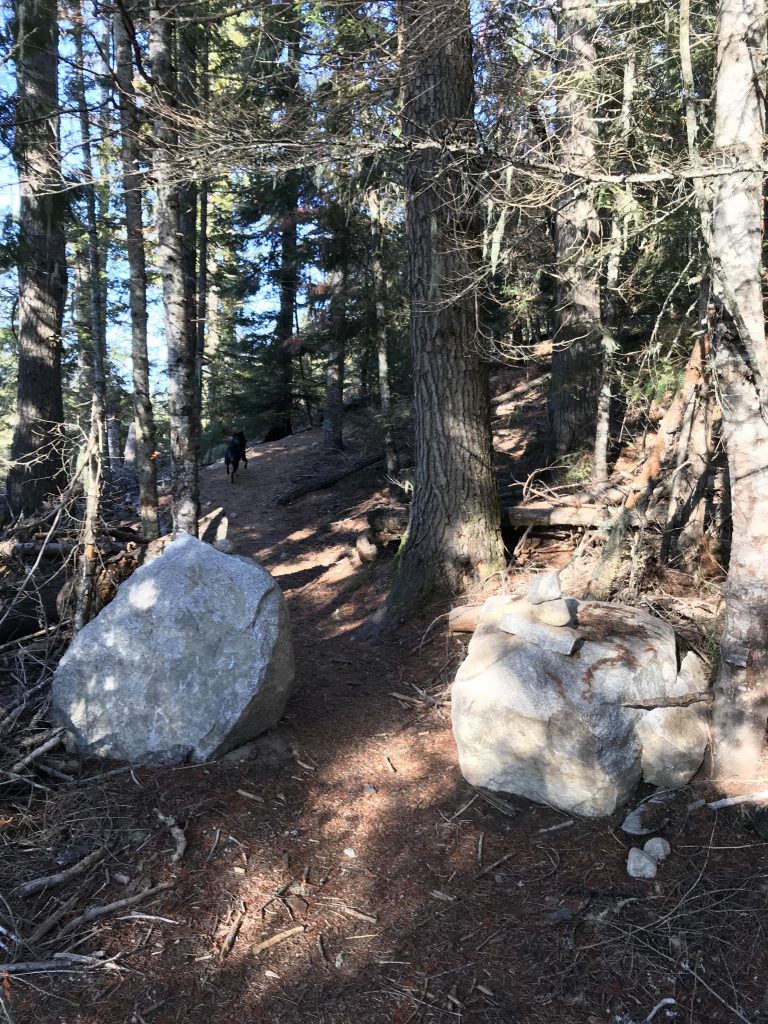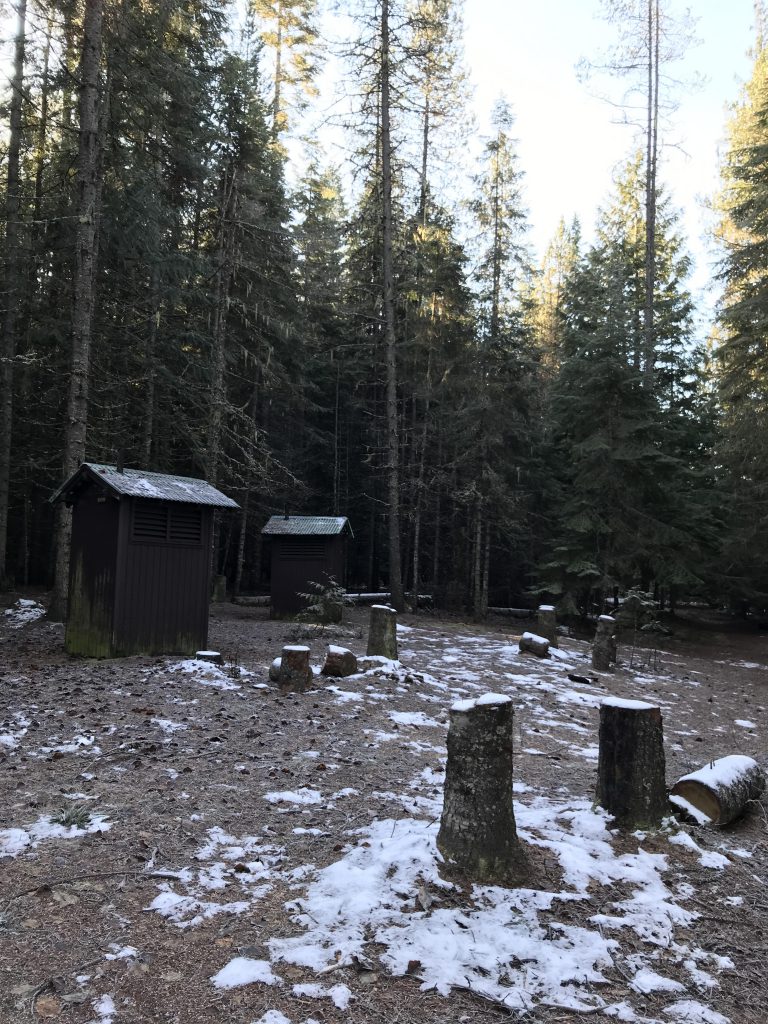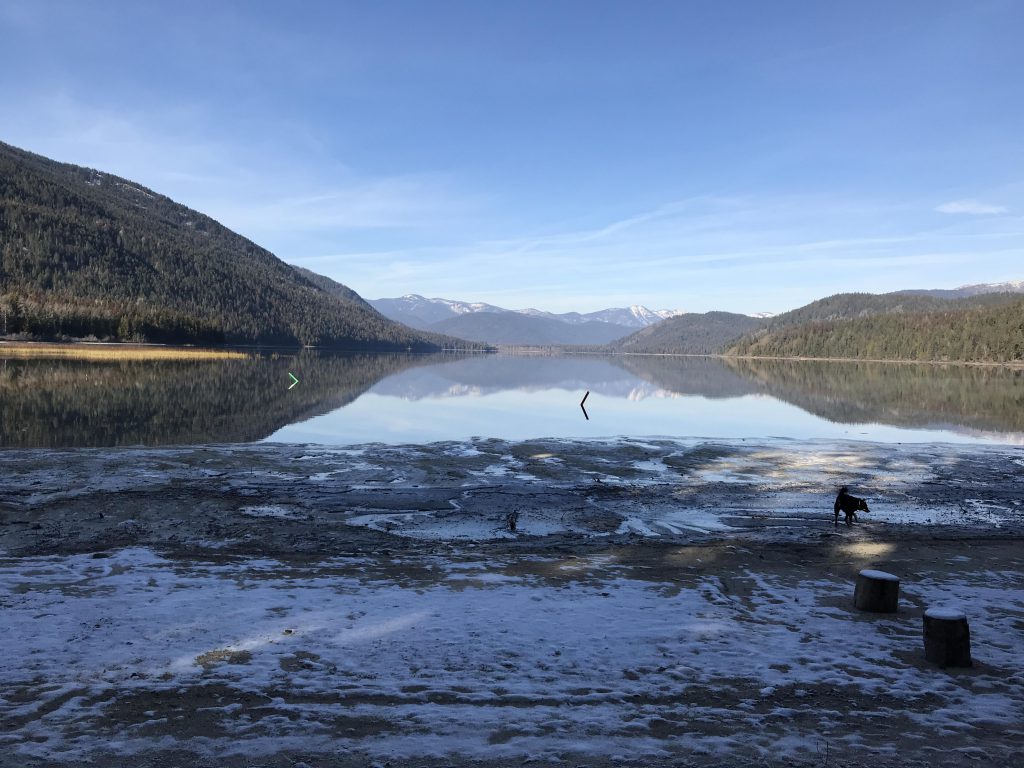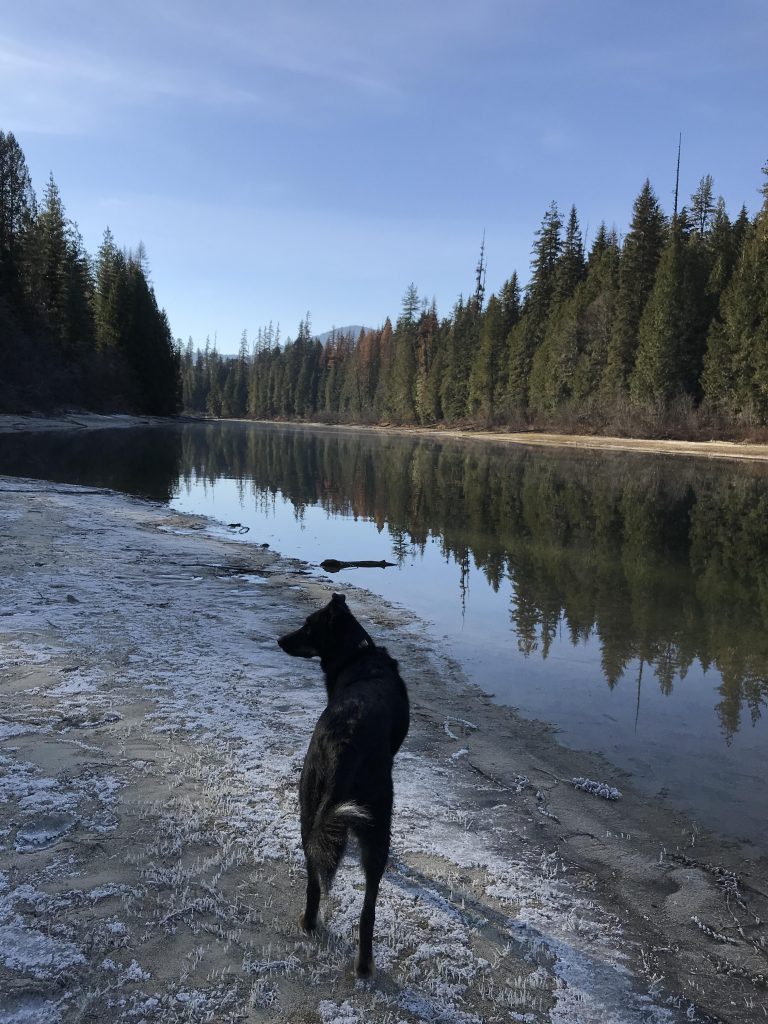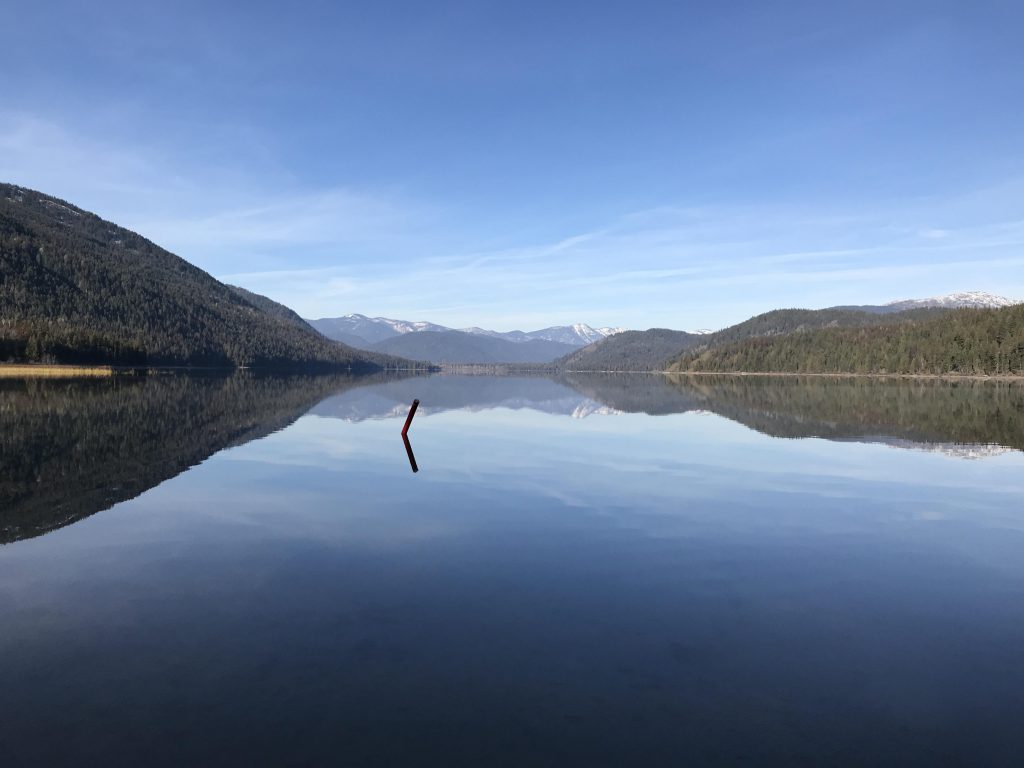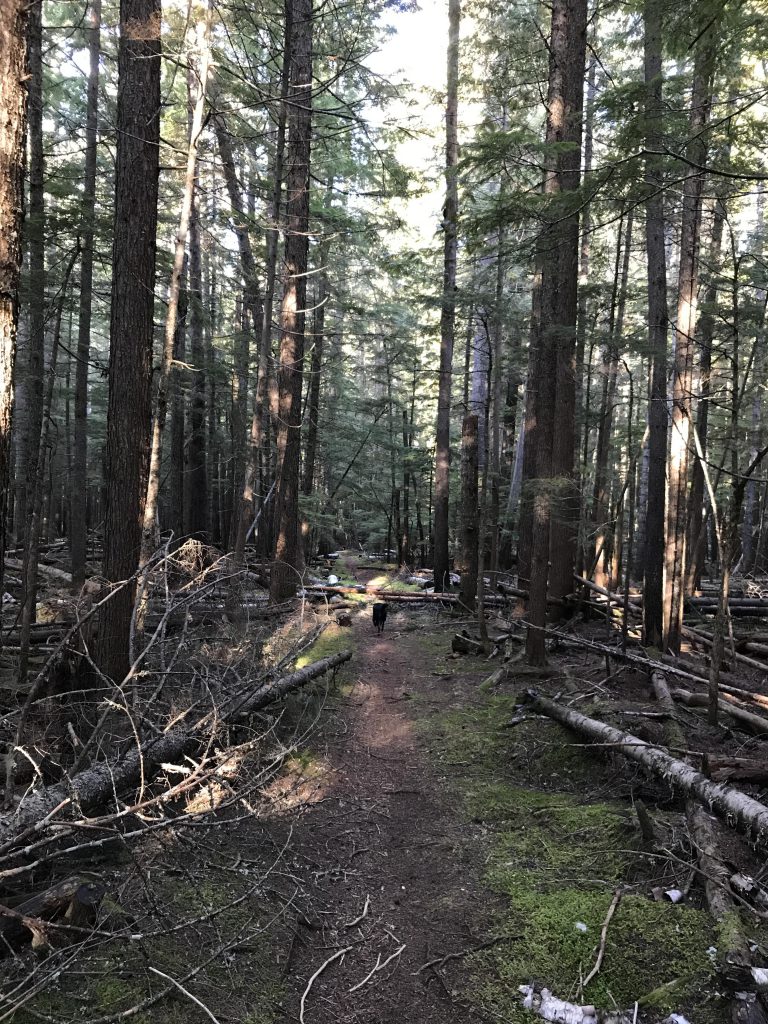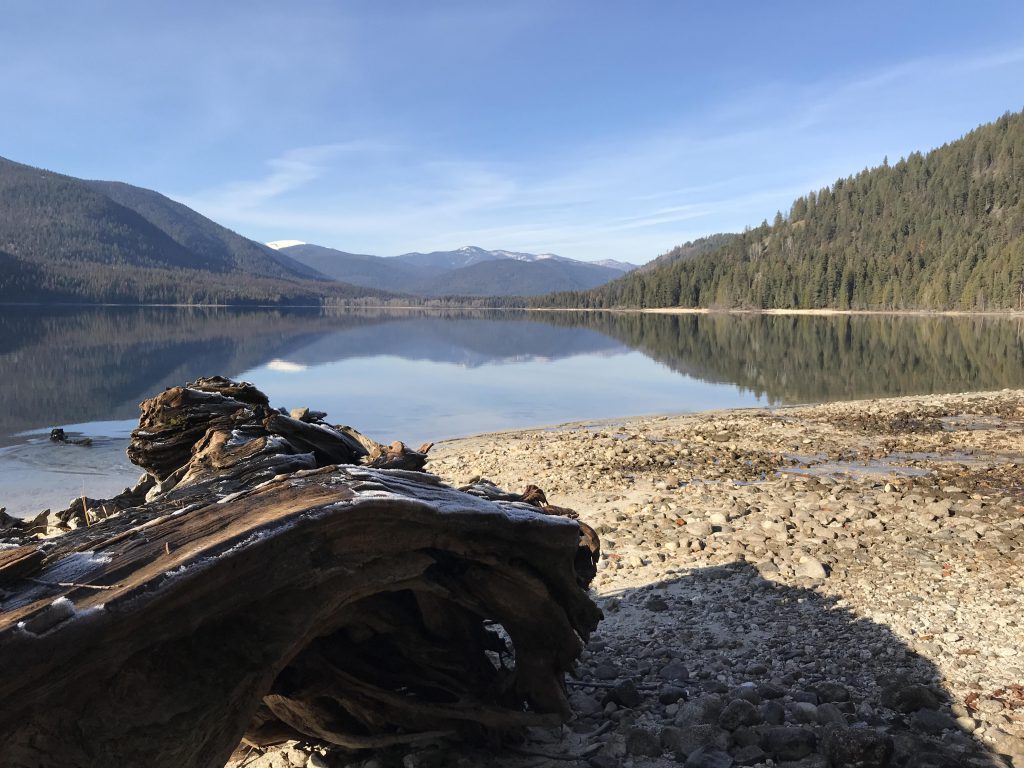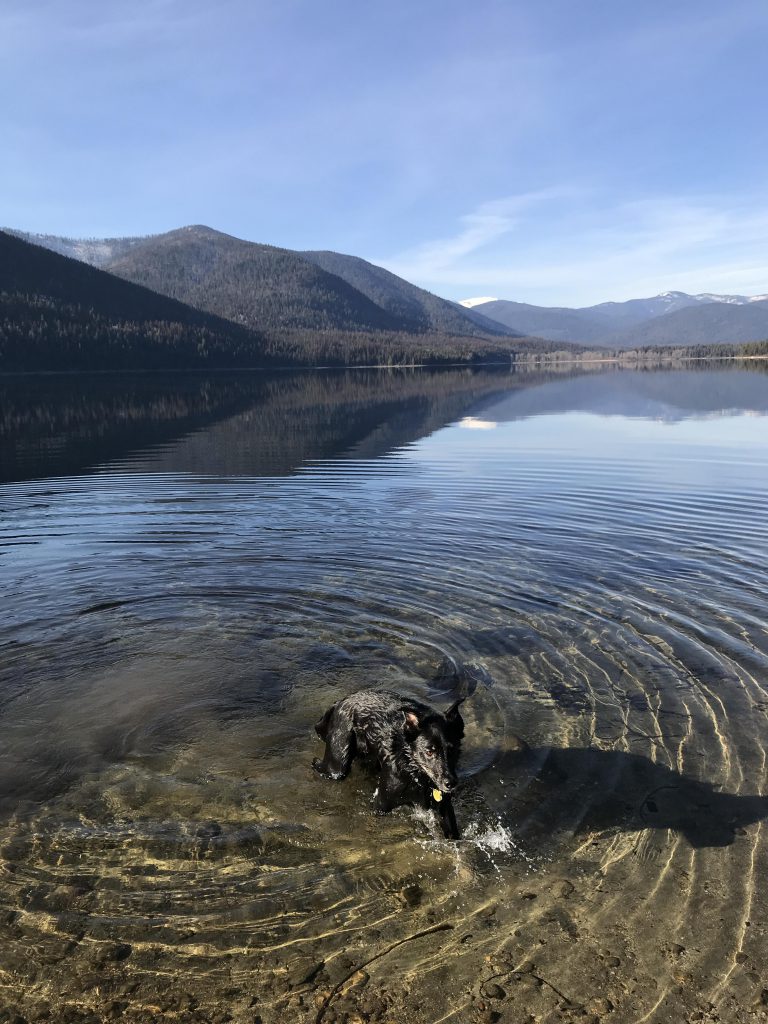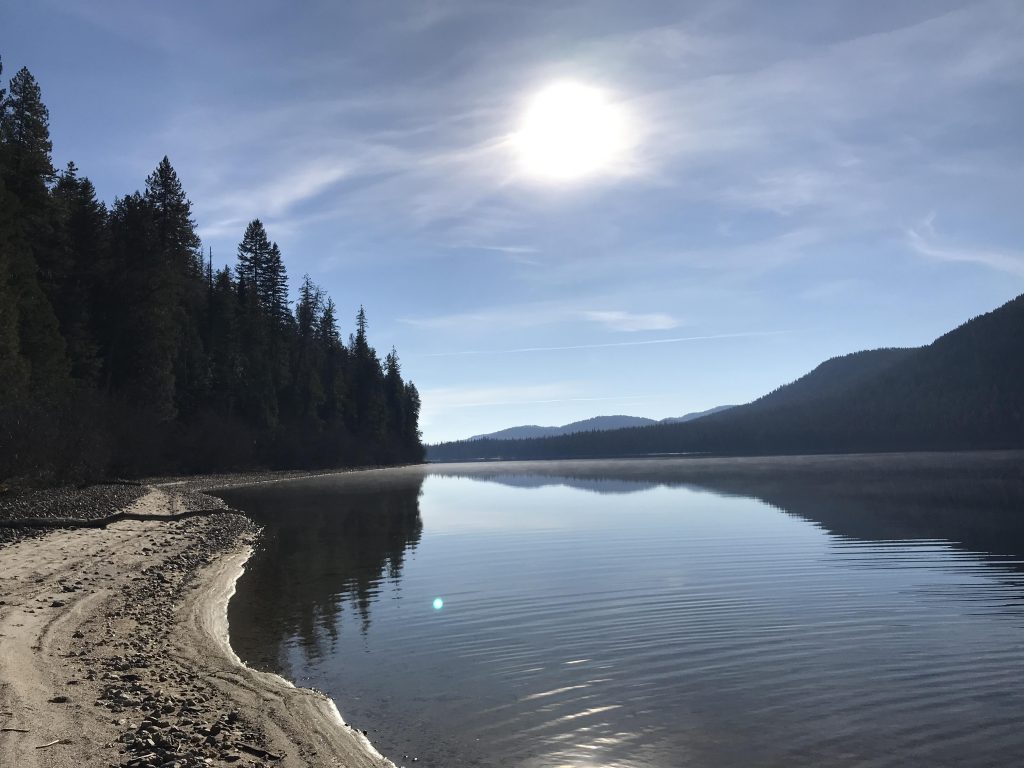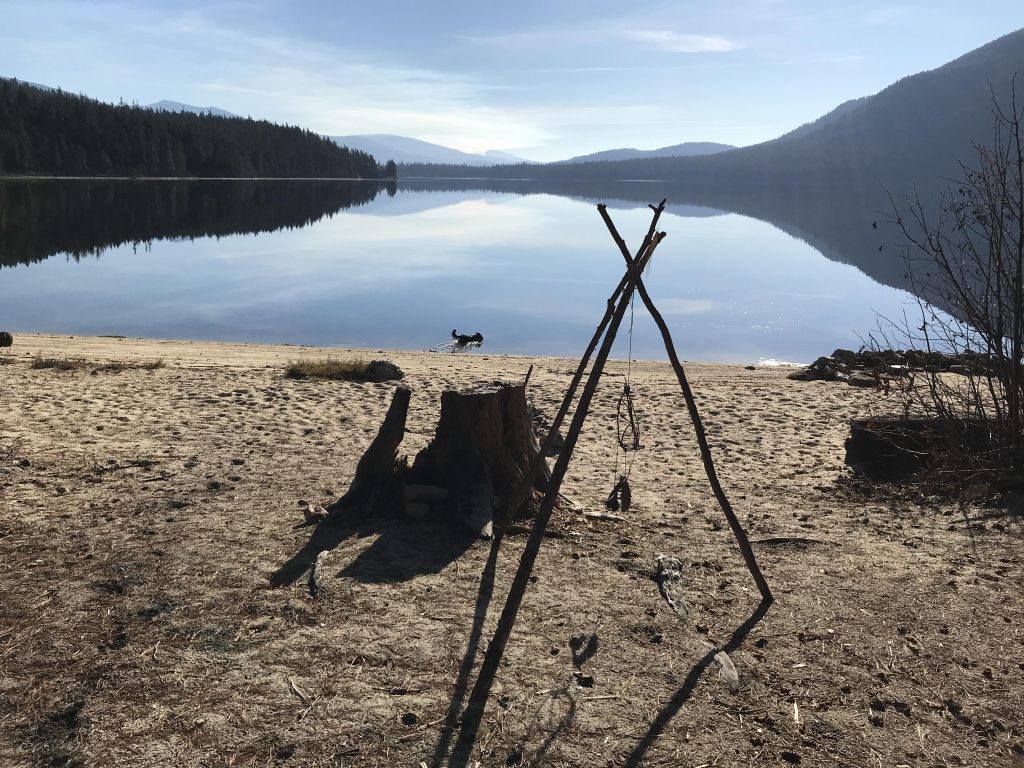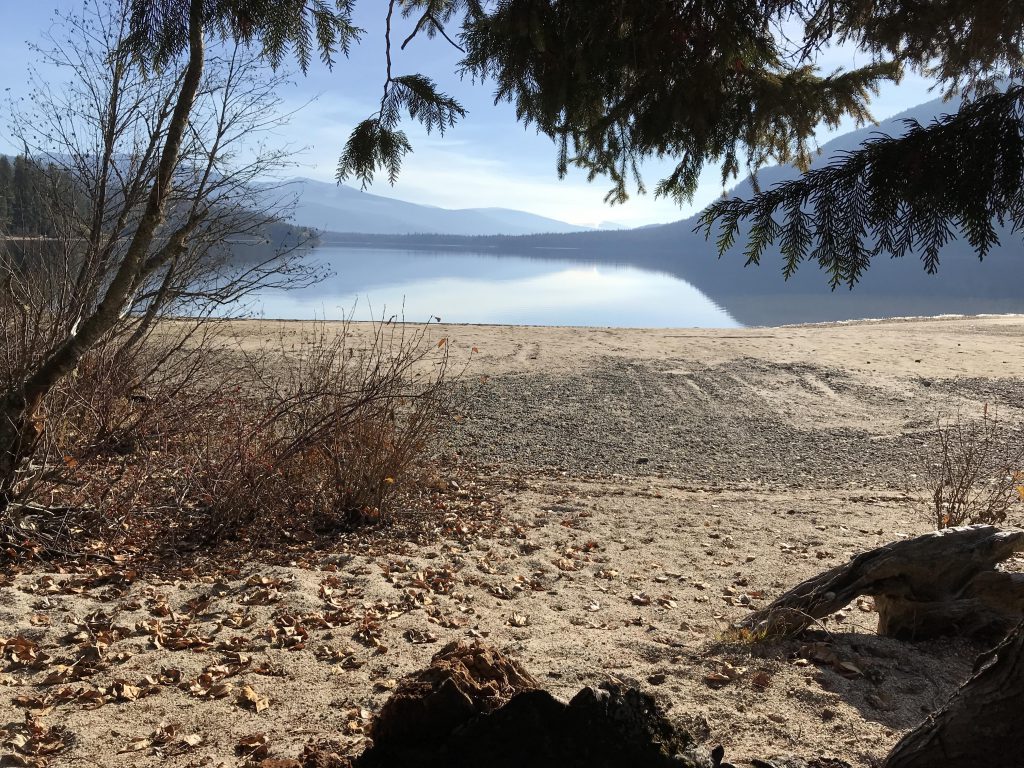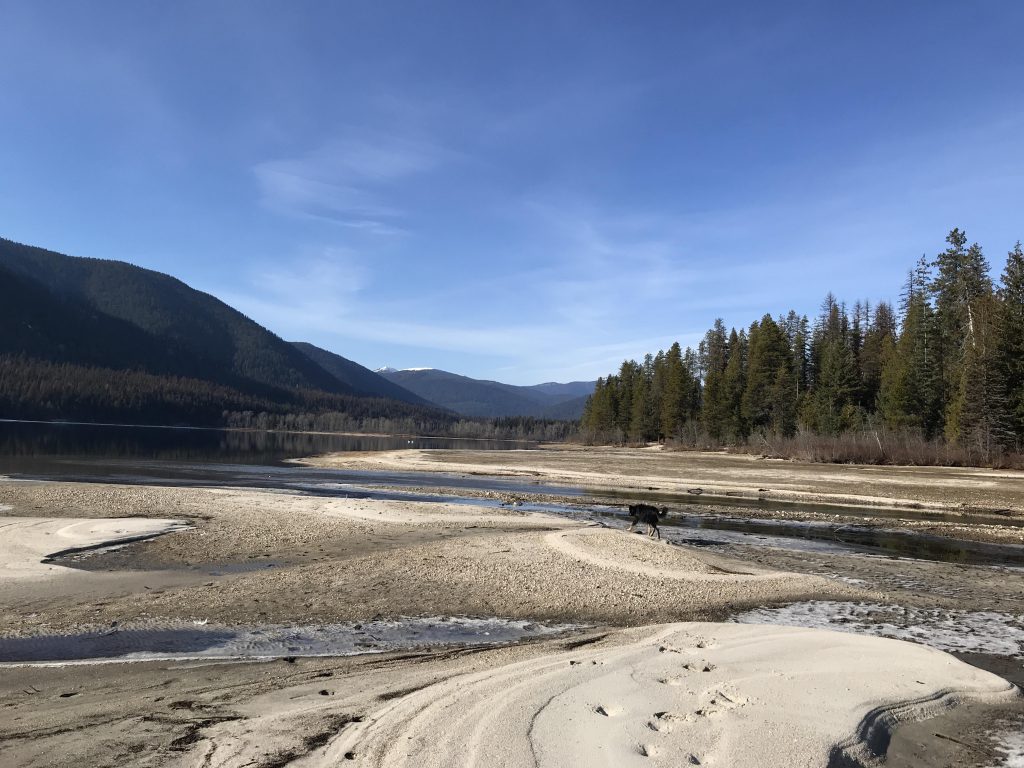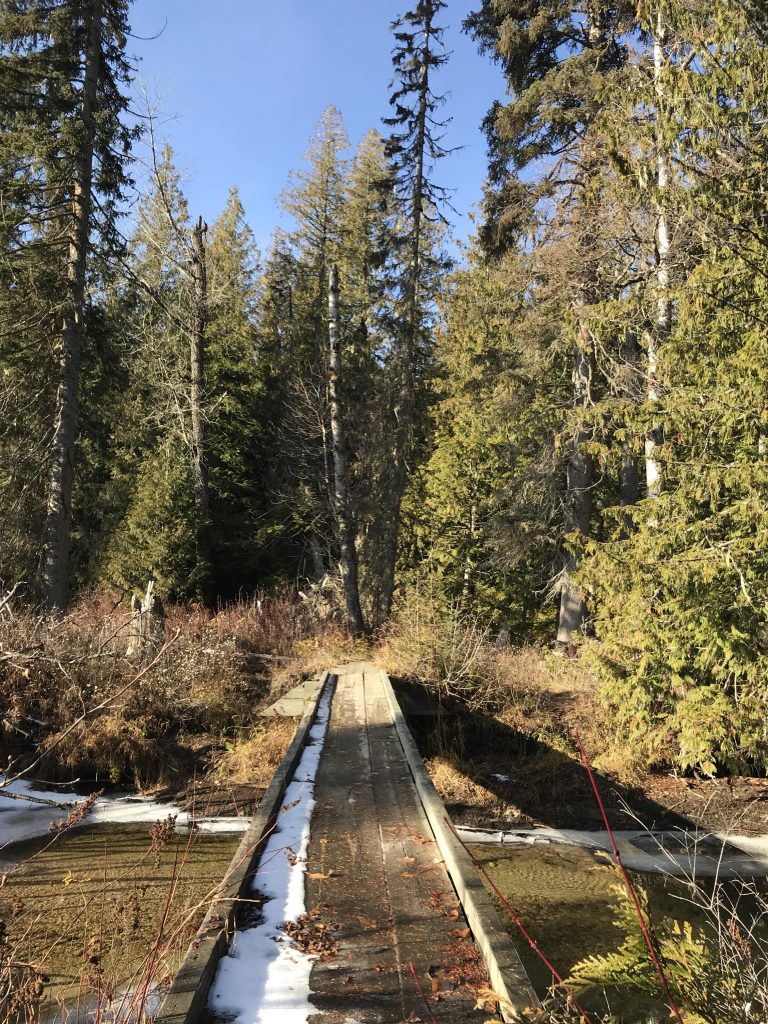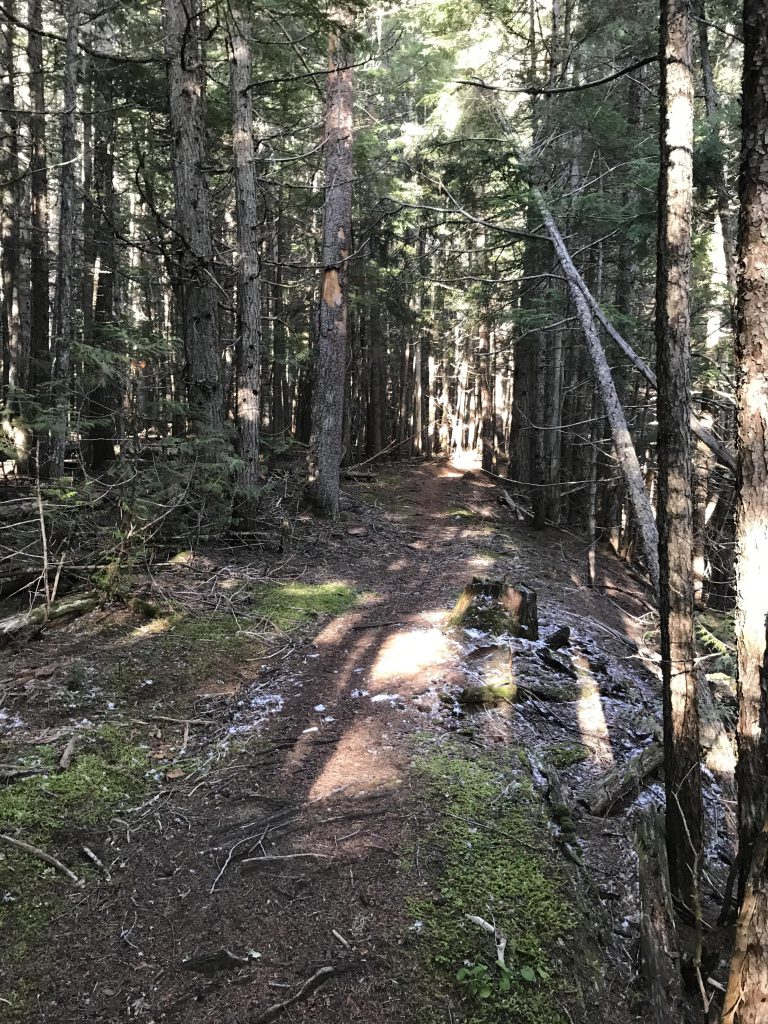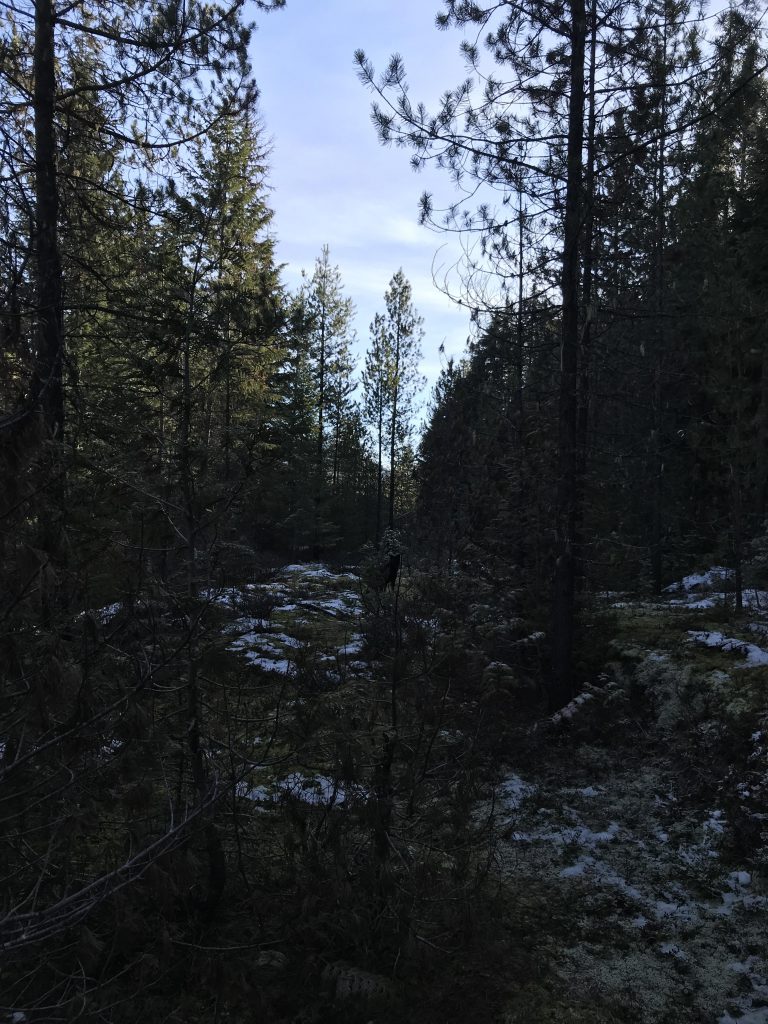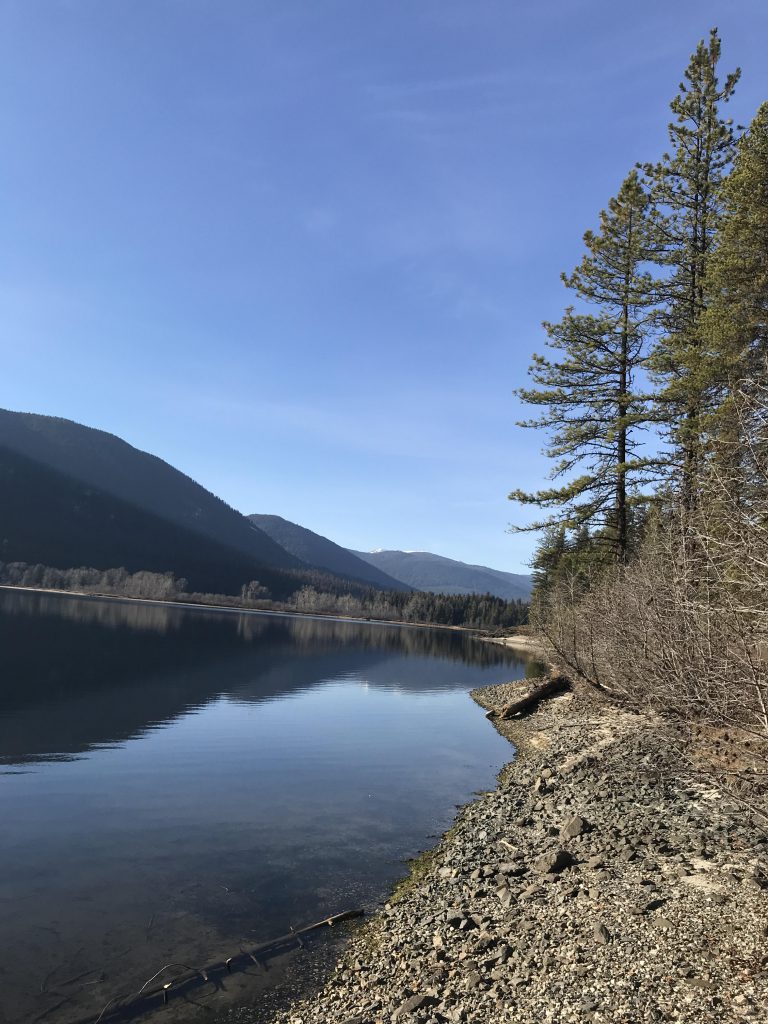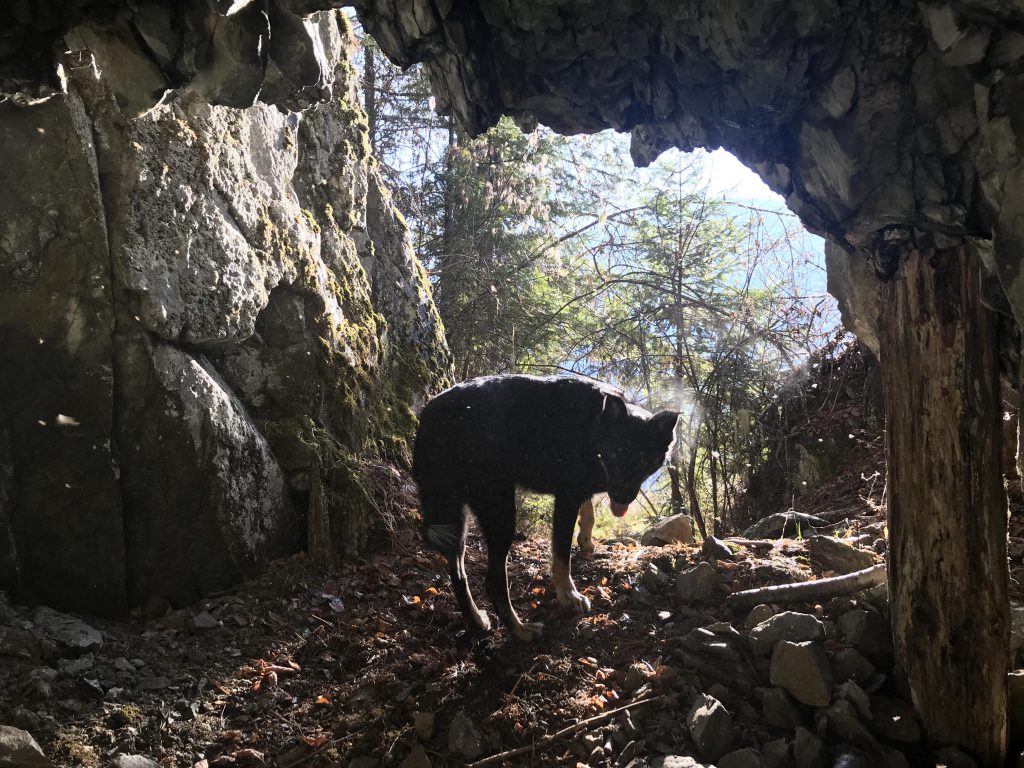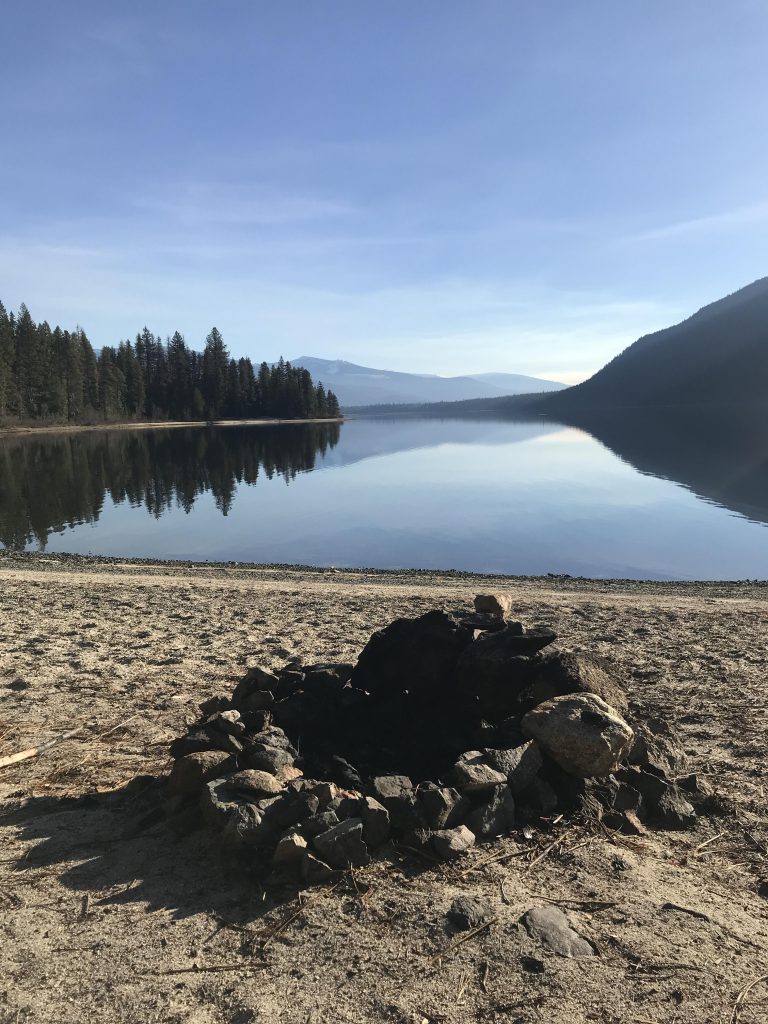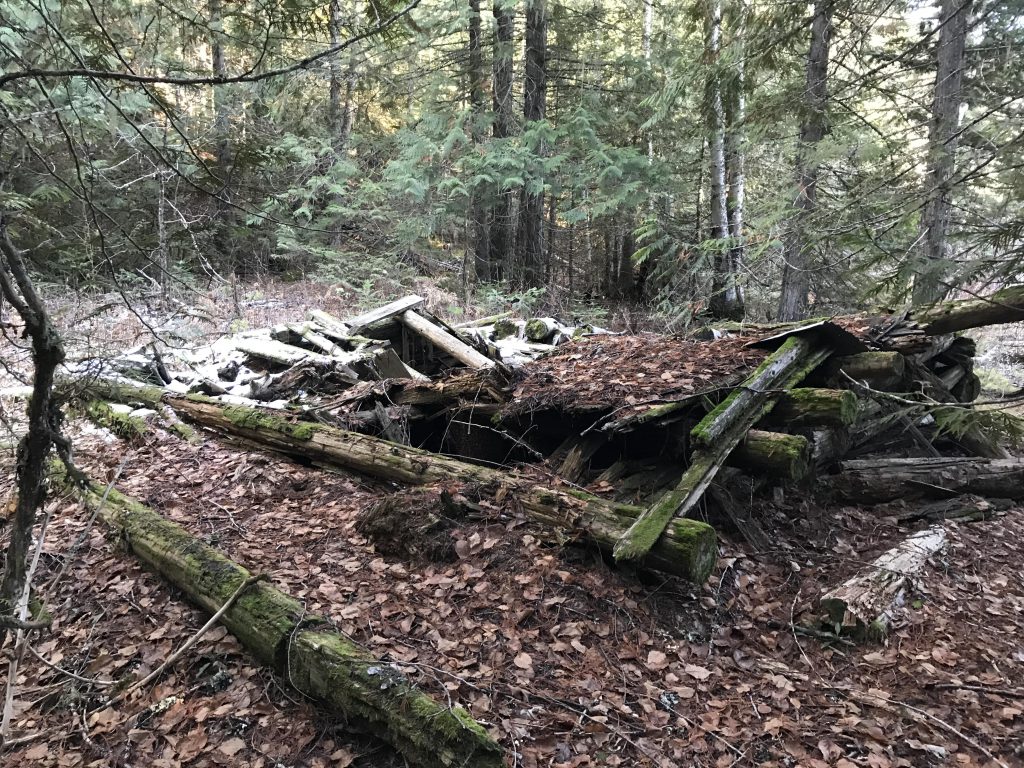 © 2016 – 2023 NaughtyHiker. All rights reserved. No duplication without permission.