Perhaps the Natural Rock Slide in Kent Creek was once a well-kept secret only known to locals. Unfortunately, the cat's out of the bag and you will have plenty of company when exploring the falls. Make sure to venture beyond the immediate slide area for magnificent views of several tumbling waterfalls and a lovely catch basin.
Difficulty
Easy (the only obstacle is the creek crossing. Hiking to the upper falls is treacherous and slick)
Duration
1:35 hours moving time (Hiking)
High Point
4,368 feet (Waterfall)
Low Point
3,716 feet (Trailhead)
Features
Grove
Waterfall
Rock Formation
Trailbed
Old logging road; packed dirt, mud
Water
Lion Creek and several tributaries
Kent Creek
Camping
Dispersed camping at the trailhead
At the Lion Creek crossing
Conditions
Good. The trail south of Lion Creek is a bit muddy
There is no bridge across Lion Creek. It might be an easy rock hop later in the year, but in July you'll have to wade (about mid-calf deep)
Administration
Idaho Department of Lands
Open To
Hikers
Dogs
Horses
Mountain Bikers
(
)
Directions
From Priest River, head north on ID-57 for 22 miles, then turn right towards Coolin. After 5 miles, in Coolin, turn right onto East Shore Road. Follow East Shore Road for about 22 miles. Shortly before Lionhead Campground the road turns to gravel. At Lionhead Campground turn right onto road 42 and follow it for 5 miles to a concrete barrier. There is a fork maybe a mile in, where you take a left (the right dead-ends). There are berms along this road about every 100 yards or so, making driving rather tedious. A high-clearance vehicle is recommended. At the end of the road is parking for perhaps 4-5 vehicles. Do not park on the side of the road if those spots are filled; instead, continue on as the road switchbacks and immediately ends on a huge parking lot that will easily accommodate a couple dozen or more cars.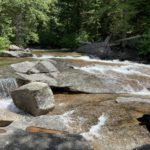 This is a very popular location for sliding on the smooth, natural granite, despite the cumbersome access road, resulting in an unexpectedly crowded hike. We encountered easily a dozen different parties on this Saturday afternoon, as opposed to no-one in the morning when we hiked Mollies Lake.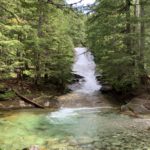 The trail is easy enough, following on an old logging road to the Lion Creek crossing, about 1.5 miles in. This is in fact a rather pretty location, framed by stately old-growth cedar, some dead, some alive. The crossing is pretty straightforward, but does require a bit of wading by mid-summer; in spring the creek is likely torrid. On the far side the trail gets a bit muddier, as it climbs among thick cedar forest to the rock slide. From the slide area you can continue up along either side of the creek to a grandiose pool and a series of steeper waterfalls beyond. The trail here is less defined and particularly slick.
Things to Consider
The trail north of Lion Creek is part of the Pacific Northwest Trail. If you stay on that side, you'll end up at Glacier National Park
Be careful when sliding in the creek; accidents do occur! You'll also want some protection from the rocks. People were wearing heavy-duty trash bags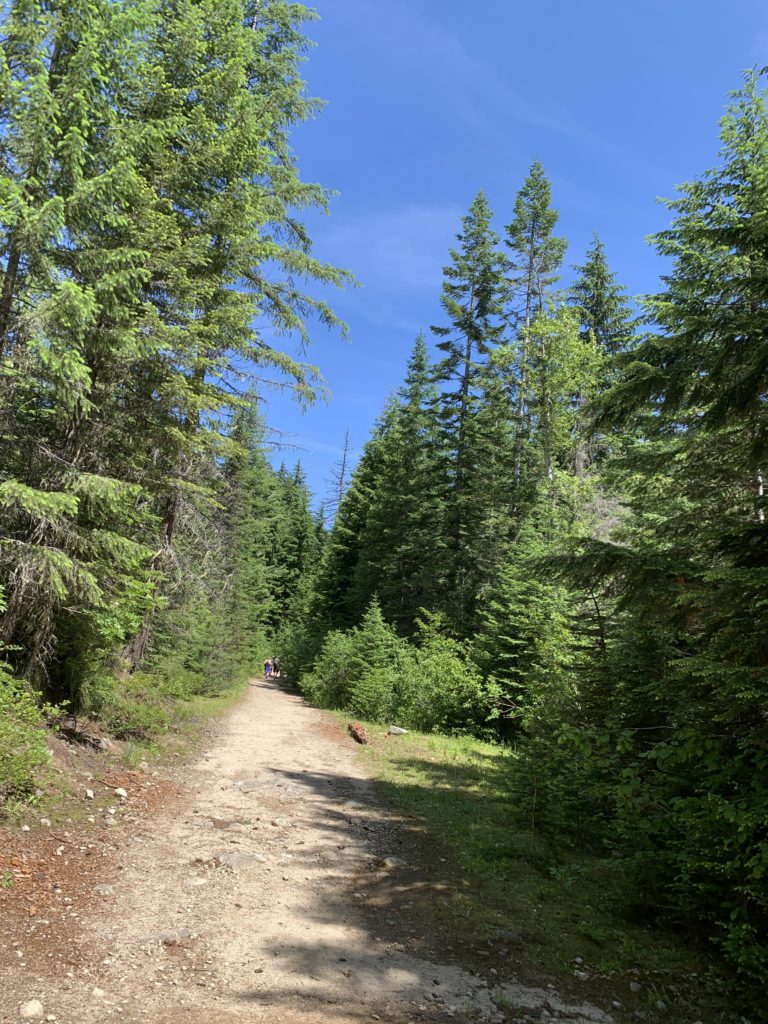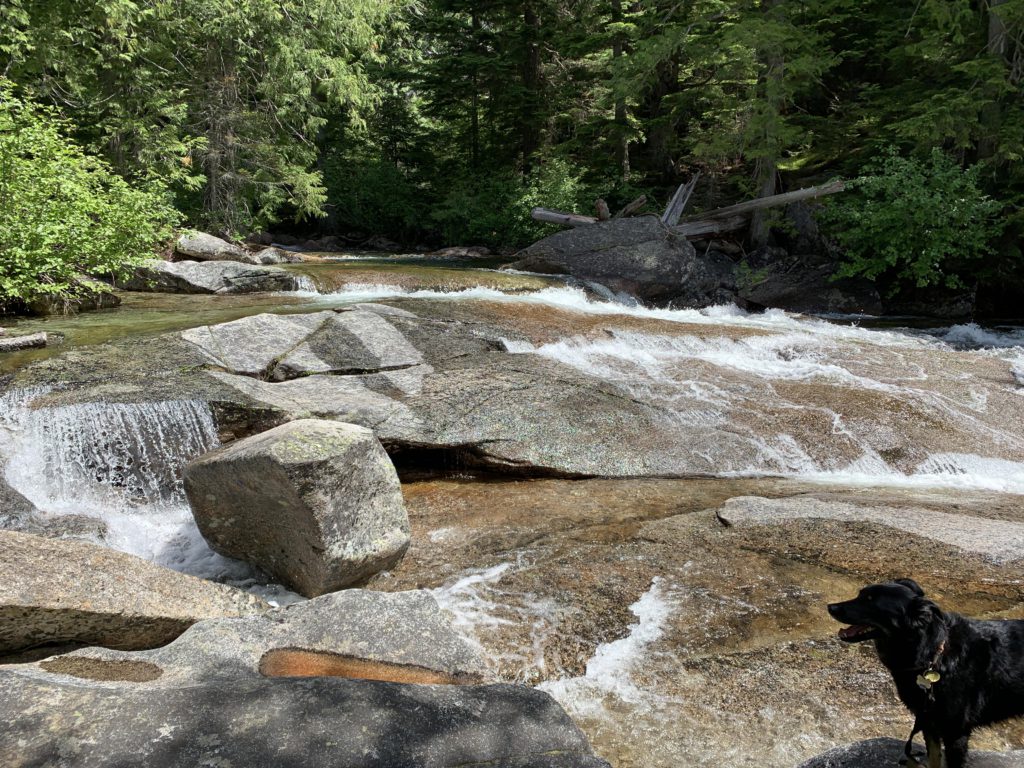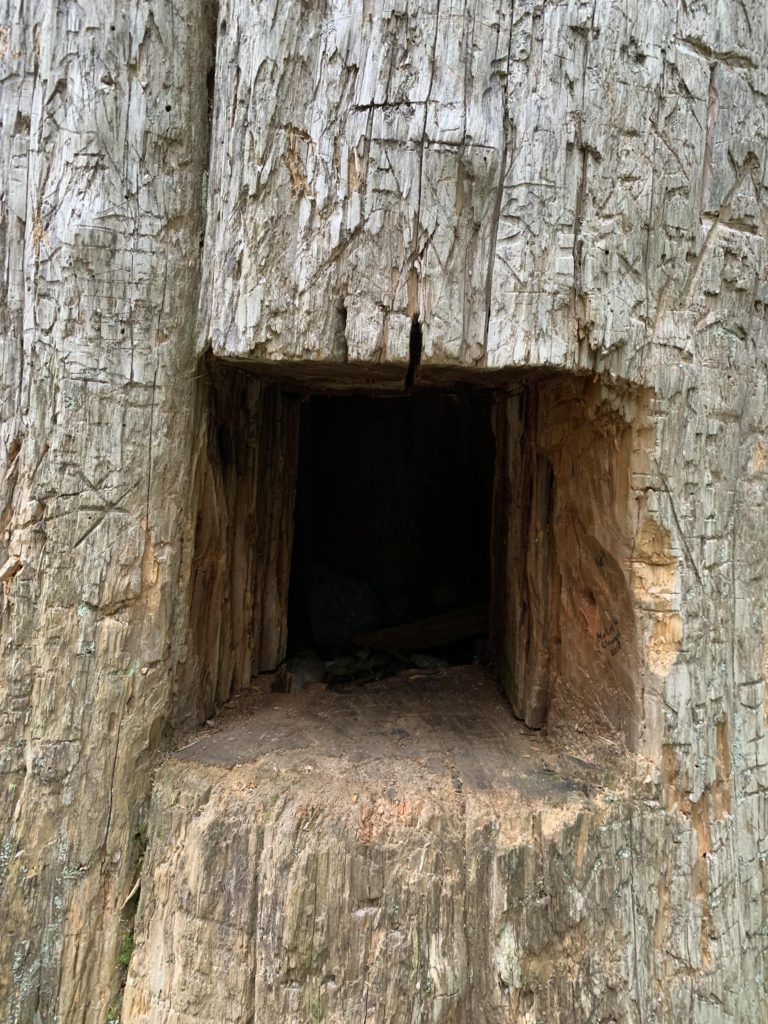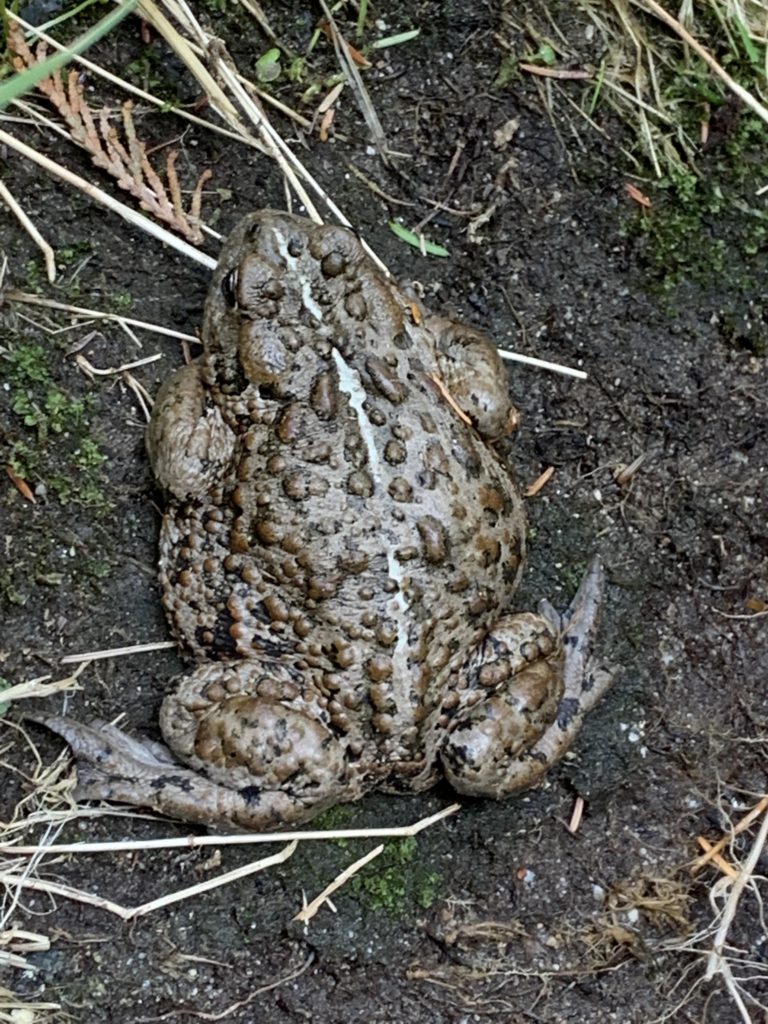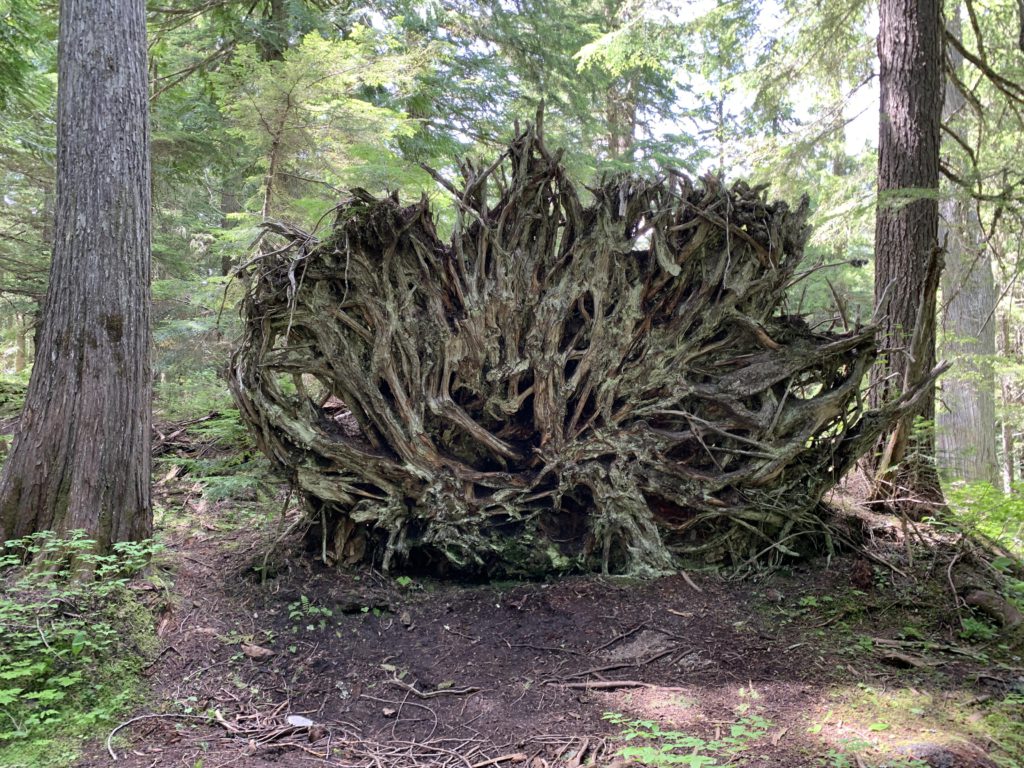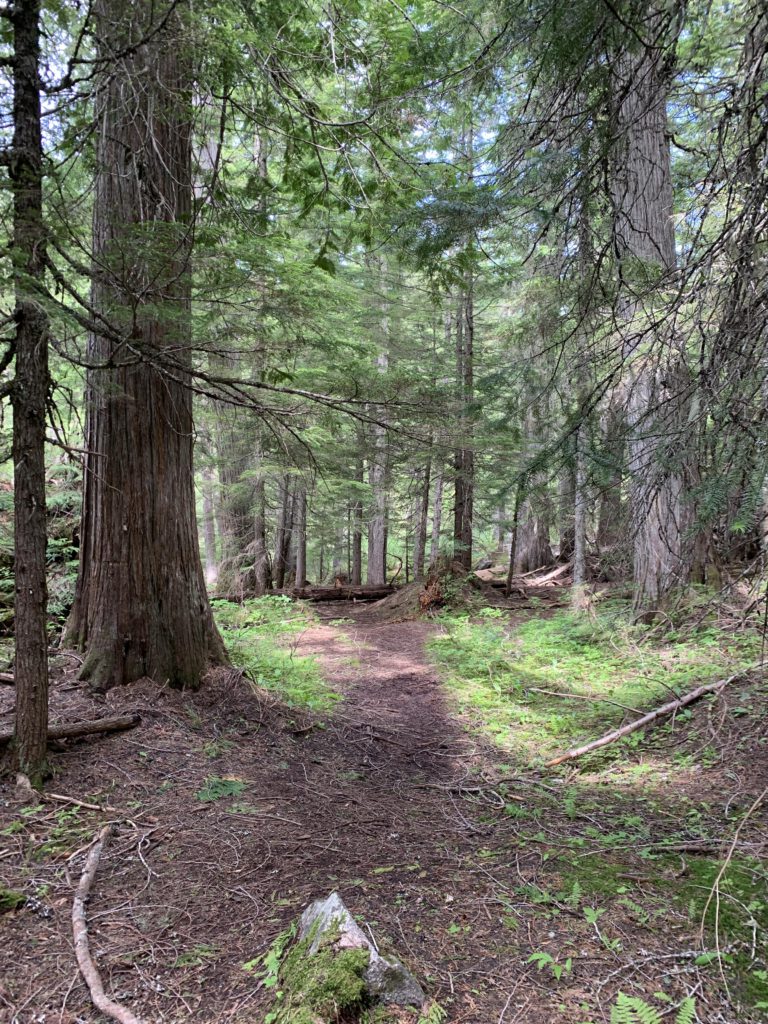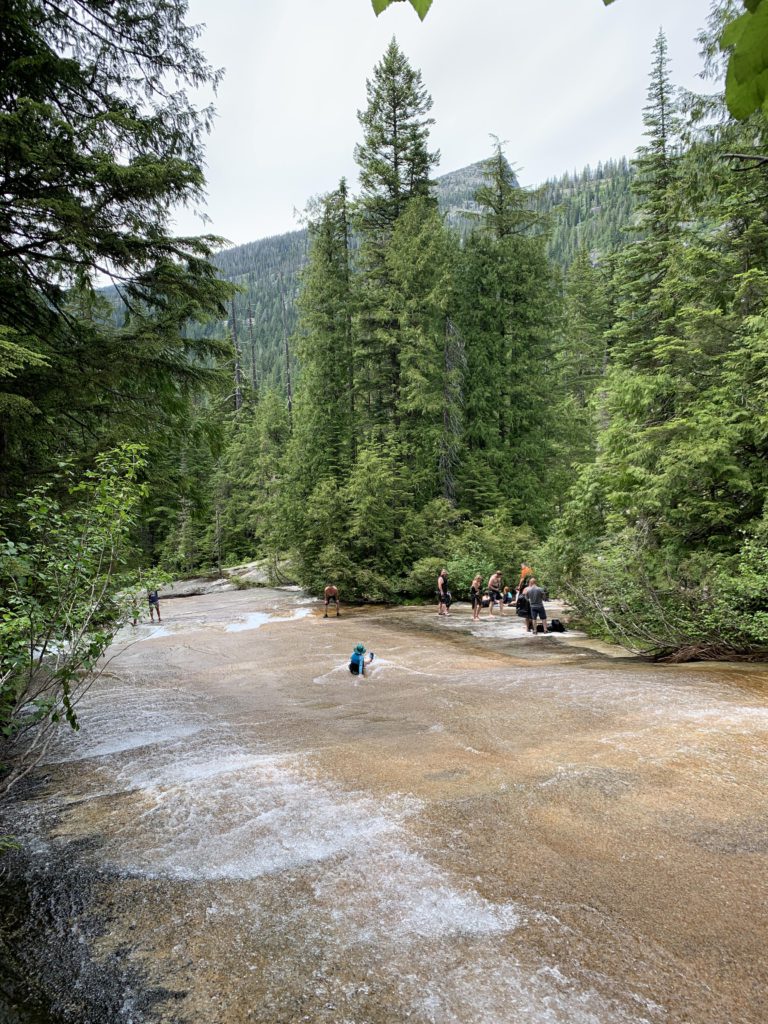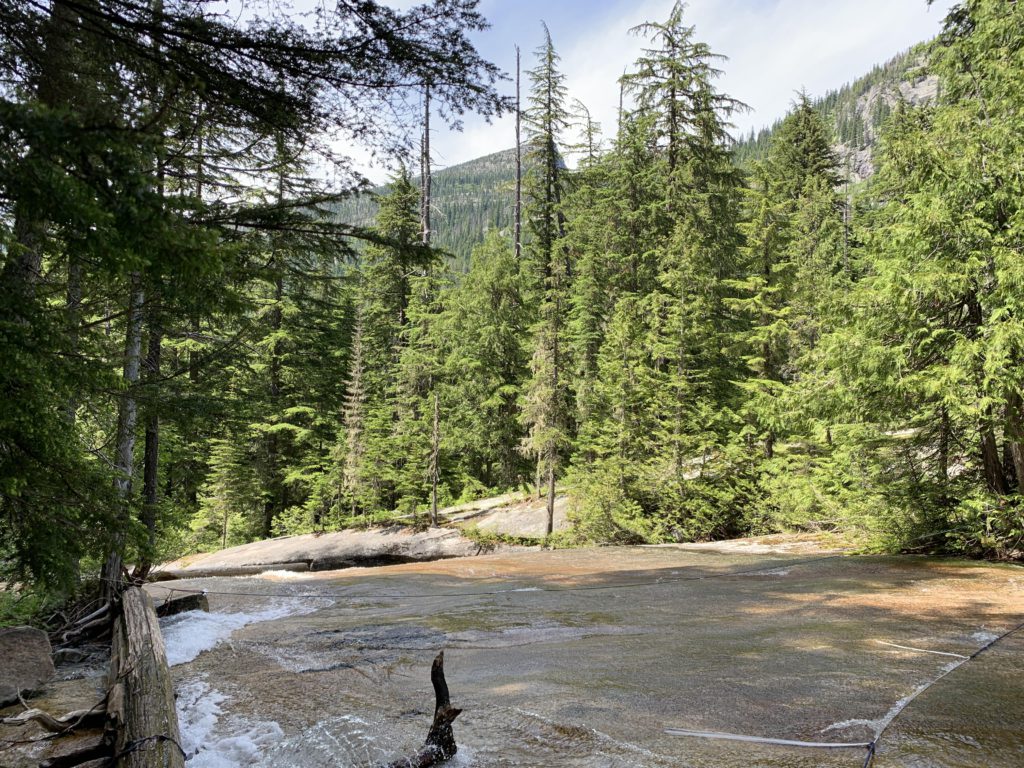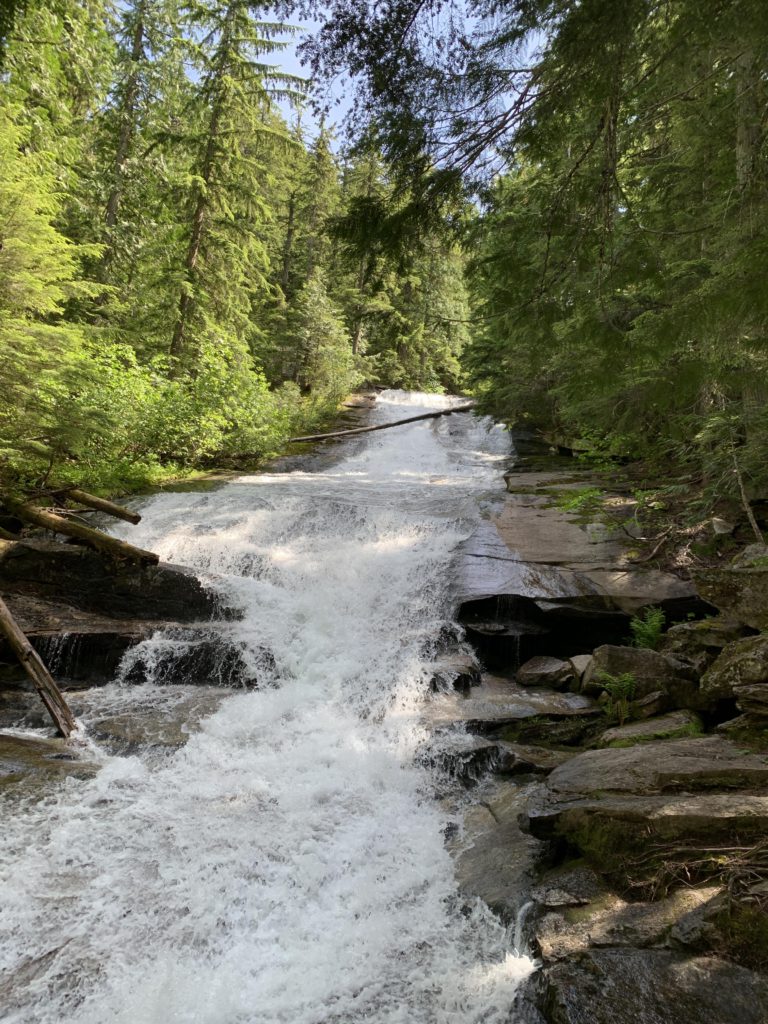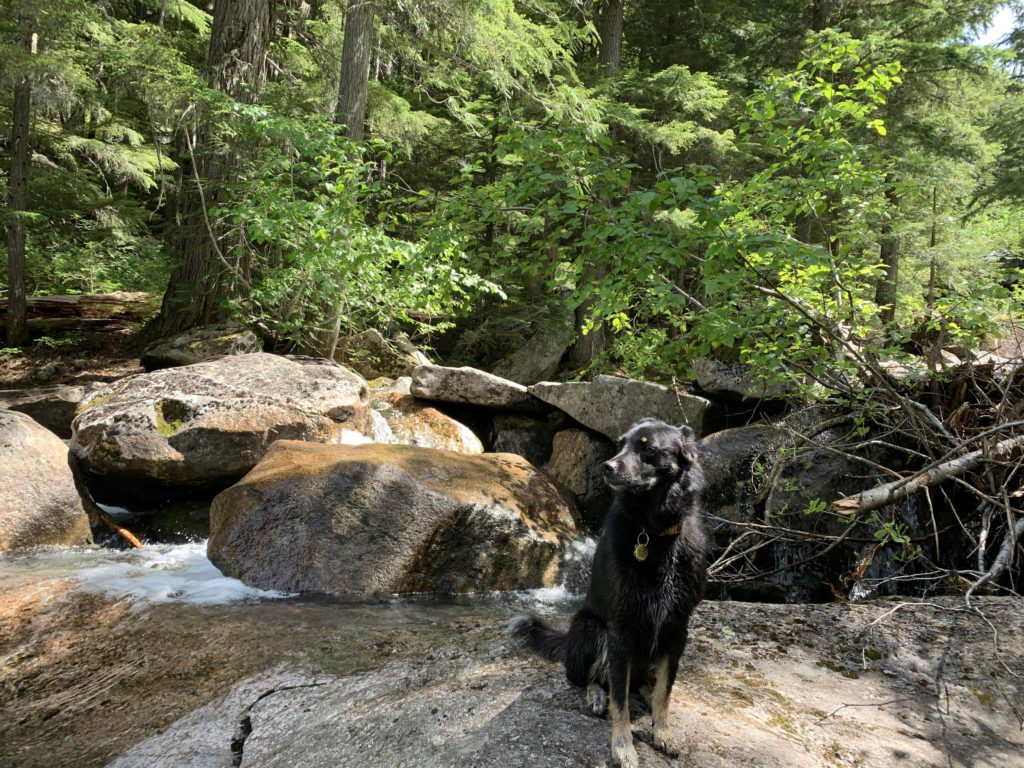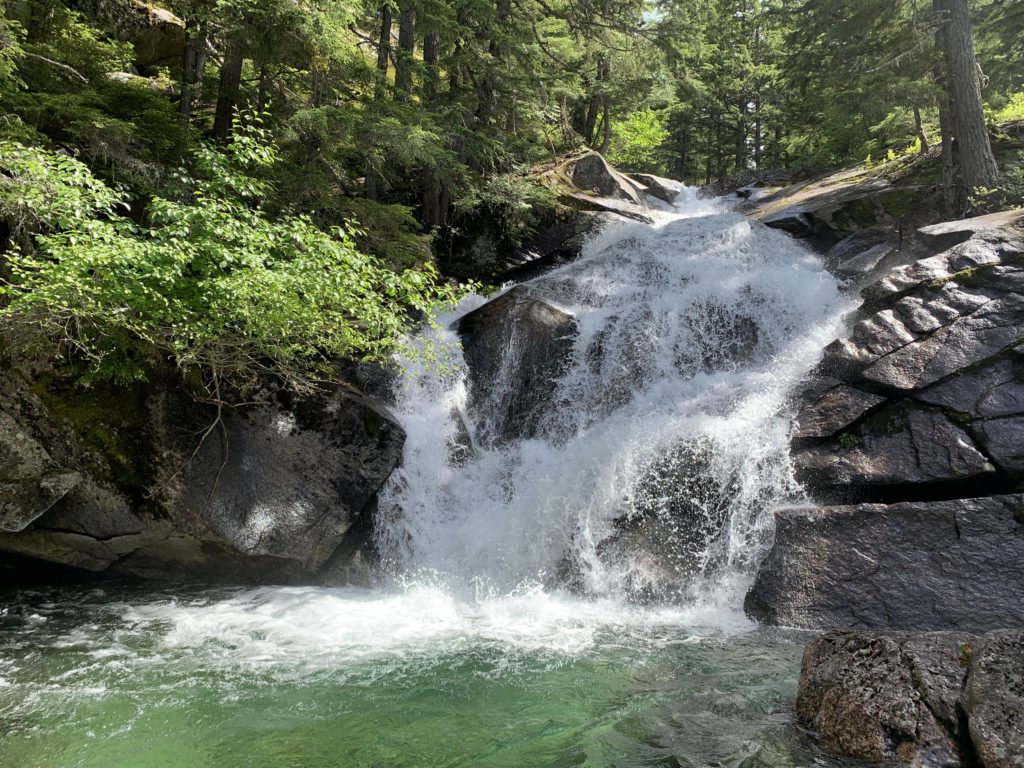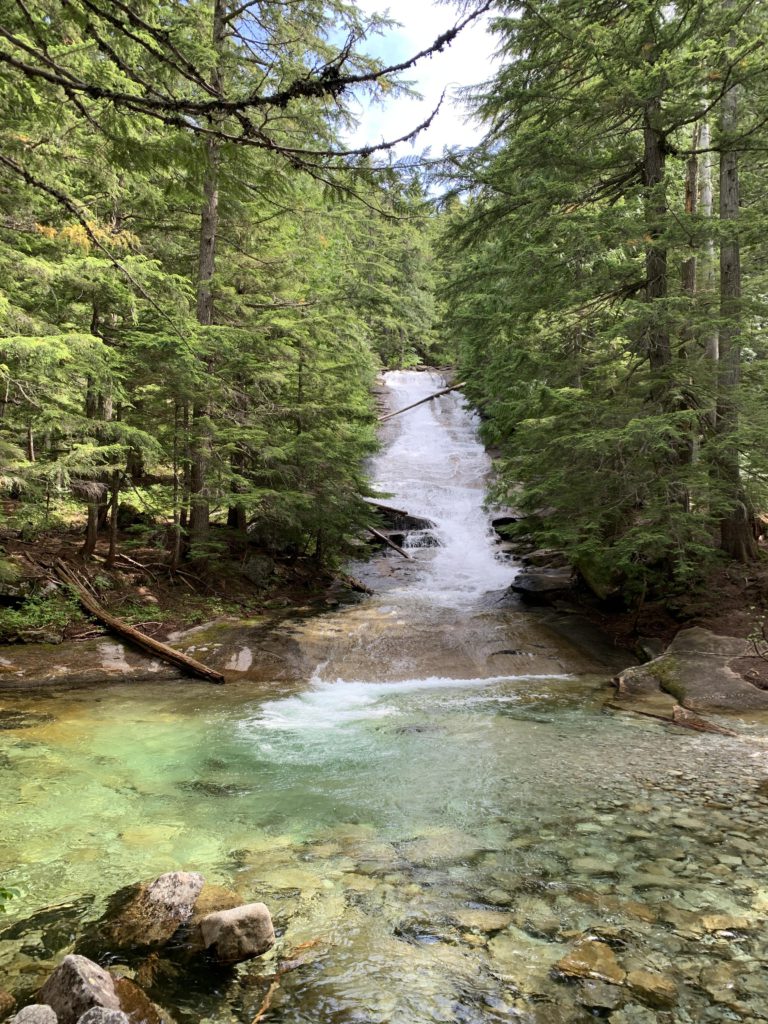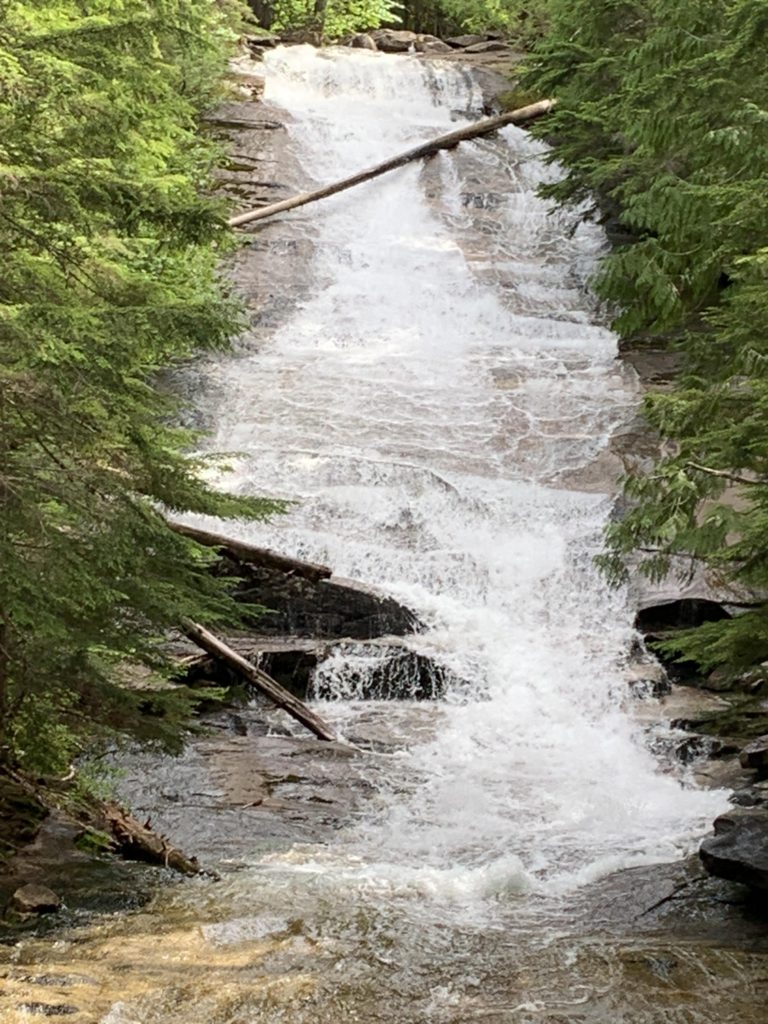 © 2016 – 2023 NaughtyHiker. All rights reserved. No duplication without permission.