The Pyramid Pass trail isn't particularly spectacular on its own, but it's an important connector to several trails leading to breathtaking alpine lakes in the northern American Selkirks, connecting the Long Canyon and Parker Ridge trails with those in the Trout Creek drainage. 
Difficulty
Moderate (some uphill hiking)
Duration
2:10 hours moving time (Hiking)
High Point
6,743 feet (pass)
Low Point
5,410 feet (southern trailhead)
Trailbed
Packed dirt, loose rocks
Water
A few brooks on the southern side. The last reliable one at the fork with the Big Fisher trail
Camping
At the southern trailhead
Administration
Kaniksu National Forest
Status
National Scenic Trail
Directions
From U.S. Highway 95 in Bonners Ferry, drive west on Riverside Road (aka Country Road 18A) past the Kootenai National Wildlife Refuge to the Refuge's headquarters. Take West Side Road (blacktopped) north for 10 miles to Trout Creek Road #634. Take #634 uphill for 9 miles to the trailhead (there is only limited parking for about 10 vehicles)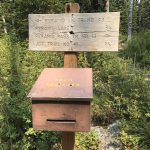 From the Trout Creek trailhead, the path leads uphill for half a mile through an old clearcut, then mature forest, to the trail register at the intersection with the Pyramid Lake trail (#43). Trail #13 (right) continues uphill beneath a light cover of spruce and alpine fir, occasionally sidling up to a small brook, and after another three-quarters of a mile reaches the fork to Big Fisher Lake (#41). Beneath a wooden bridge you'll probably find a year-around trickle, but this is likely the last reliable source of water. Continue left (uphill) and take in the limited views into the Pyramid Lake basin. It's to your left, but you can't actually see the lake. A few switchbacks ease the ascent, then the trail flattens out a bit only to get steeper again as you approach the pass. Once again switchbacks help with the incline.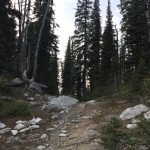 The pass is rather anticlimactic, located in a heavily forested narrow saddle between Pyramid Peak and the Parker/Fisher range. A large boulder invites you to take a break and ponder a scramble to the top of Pyramid Peak. We planned on that, but the smoke made breathing difficult and views were impossible and thus we nixed the idea. It's definitely a very worthwhile endeavor, though, up about 600 vertical feet.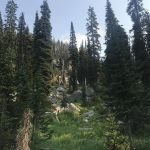 The descent on the northern side is pleasant, leading through a grassy boulder-strewn high-mountain bowl to the junction with trails 7 and 221 in about half a mile.
Alternate Routes
To spice things up a bit, scramble up Pyramid Peak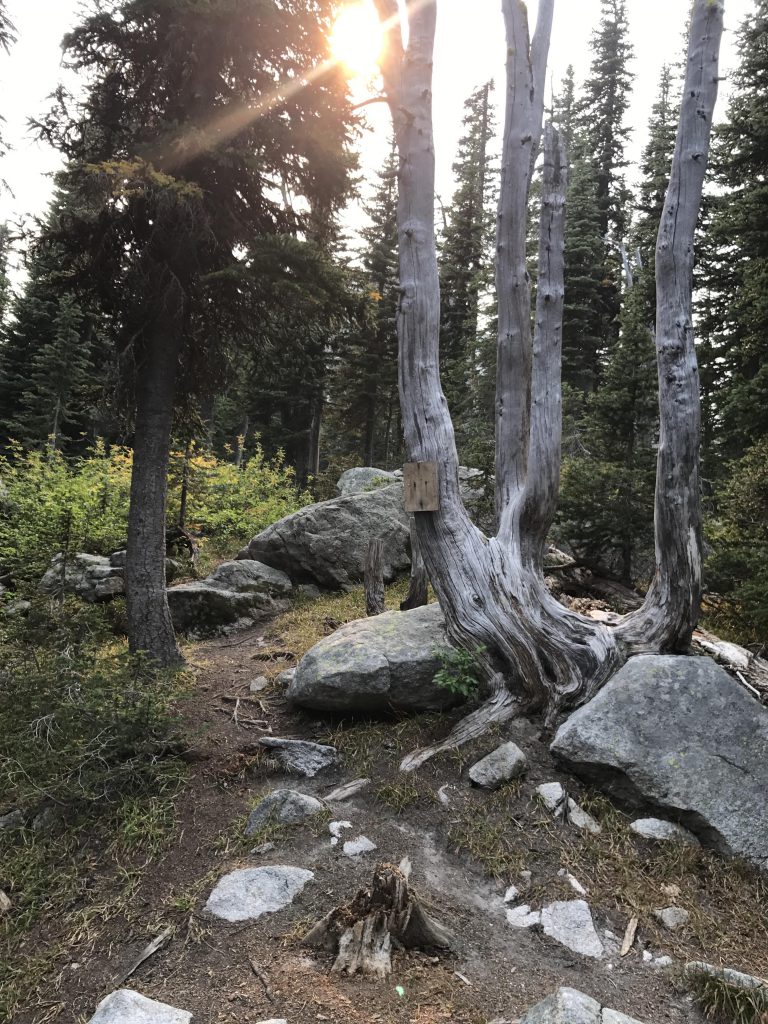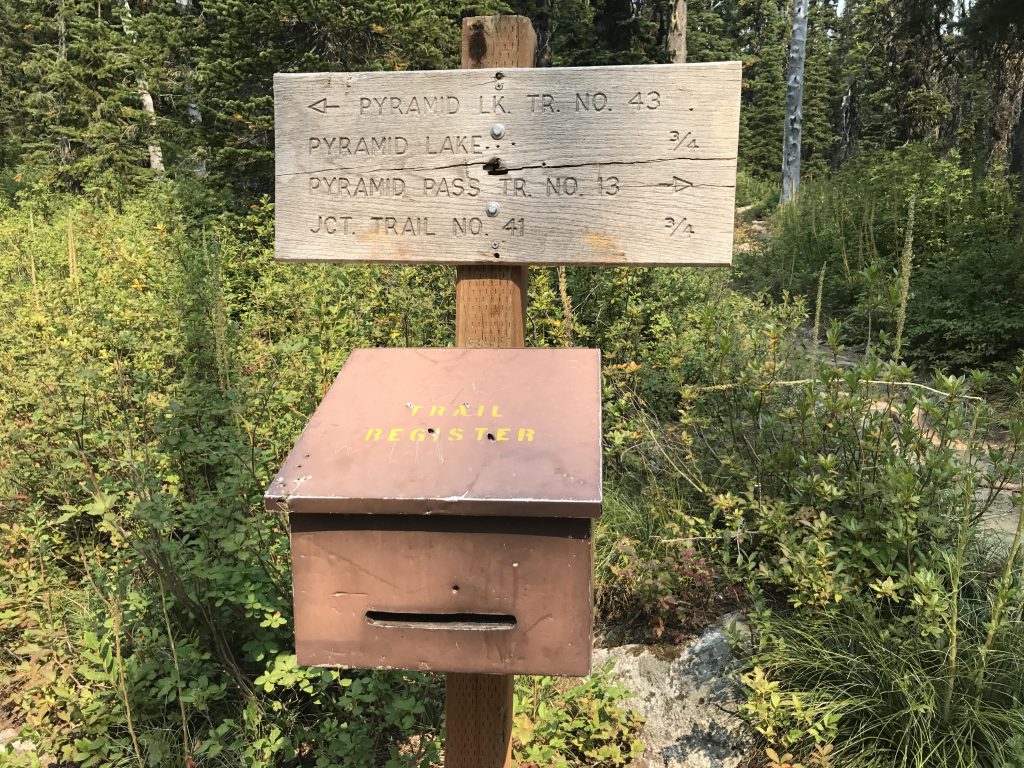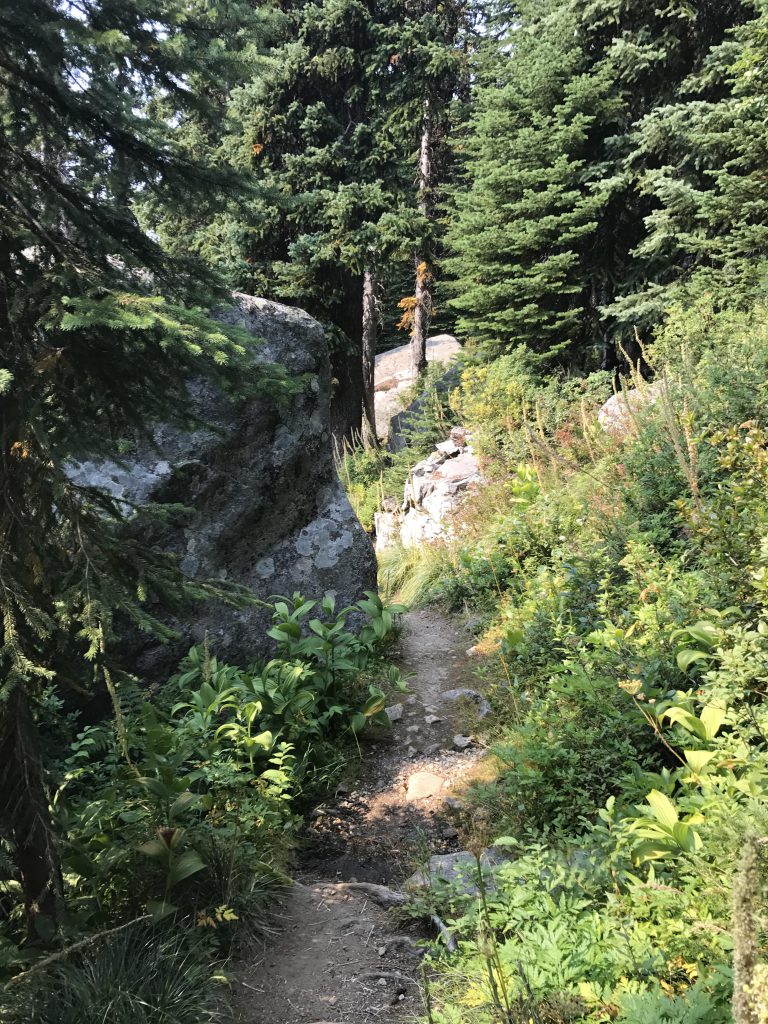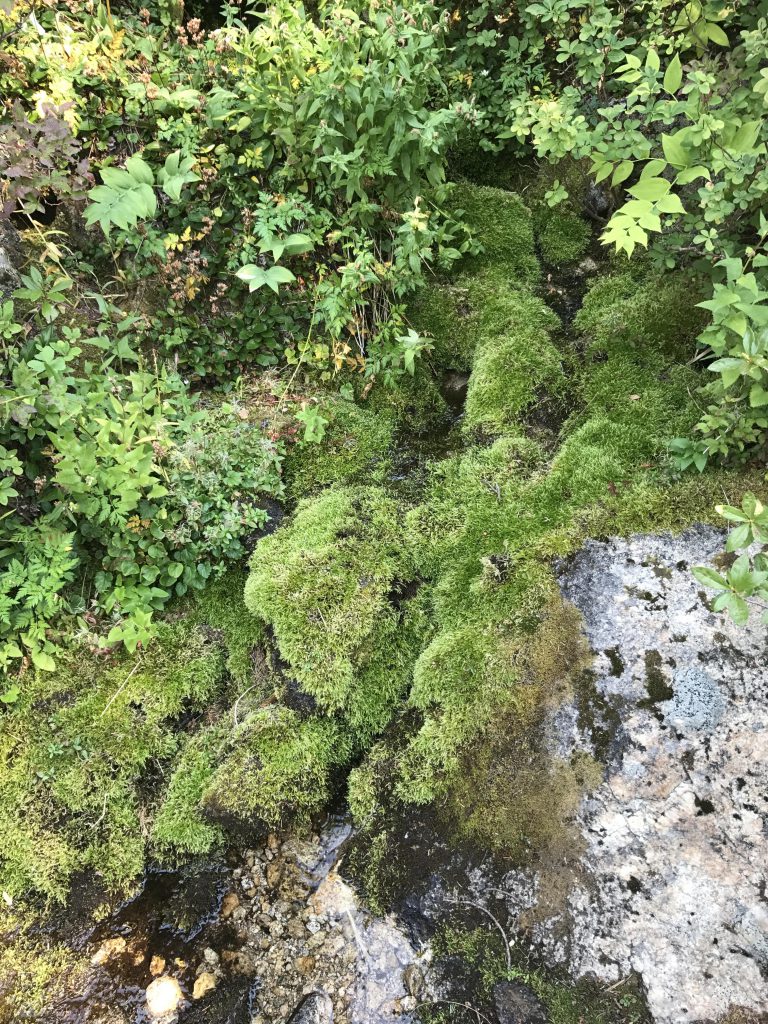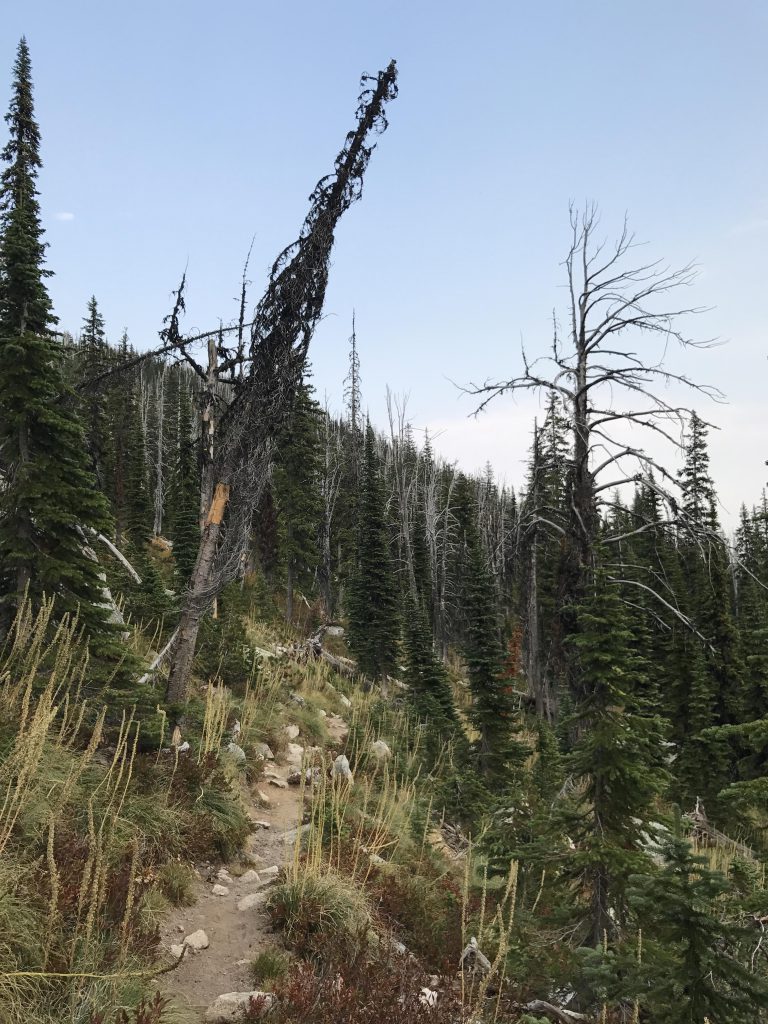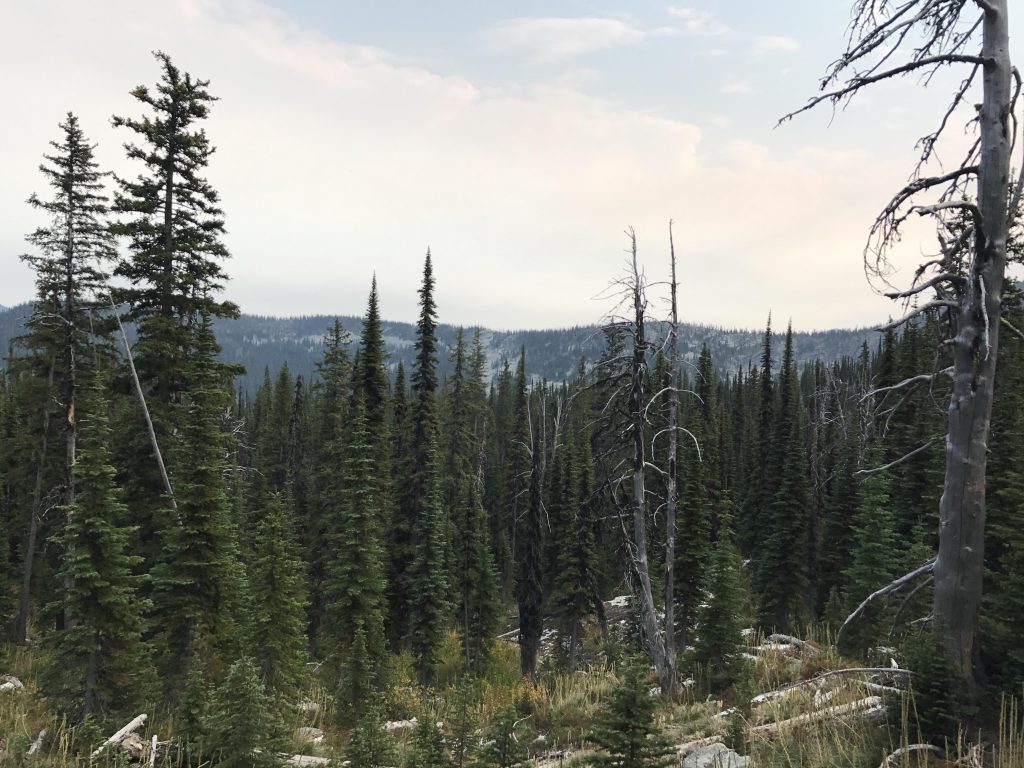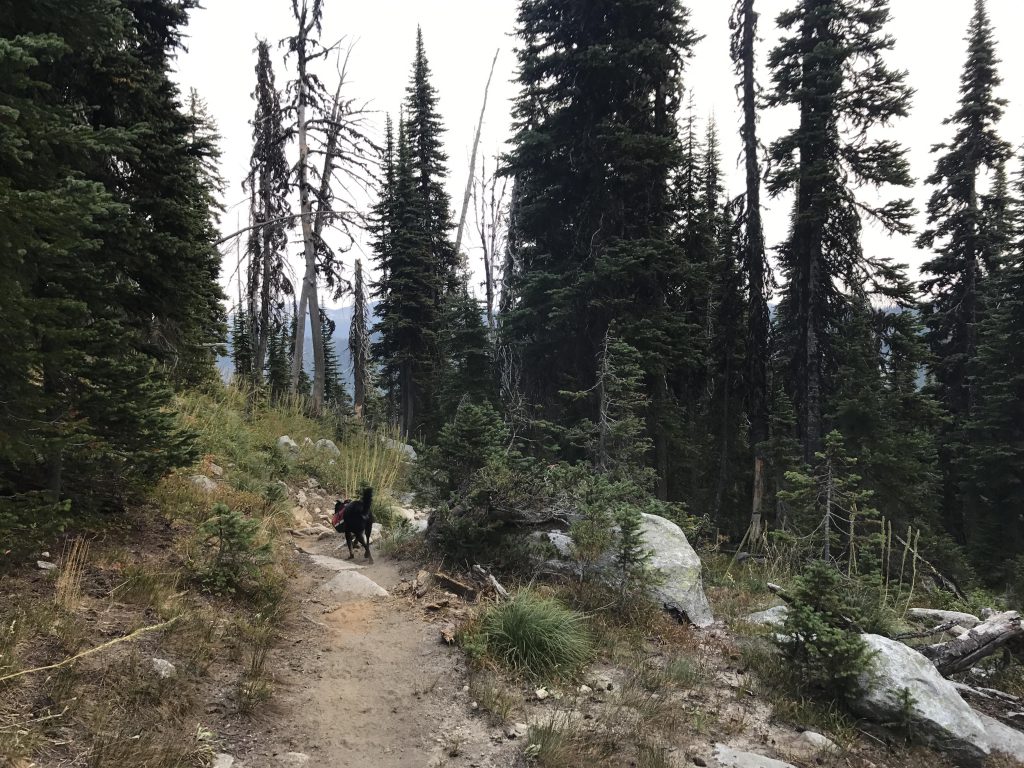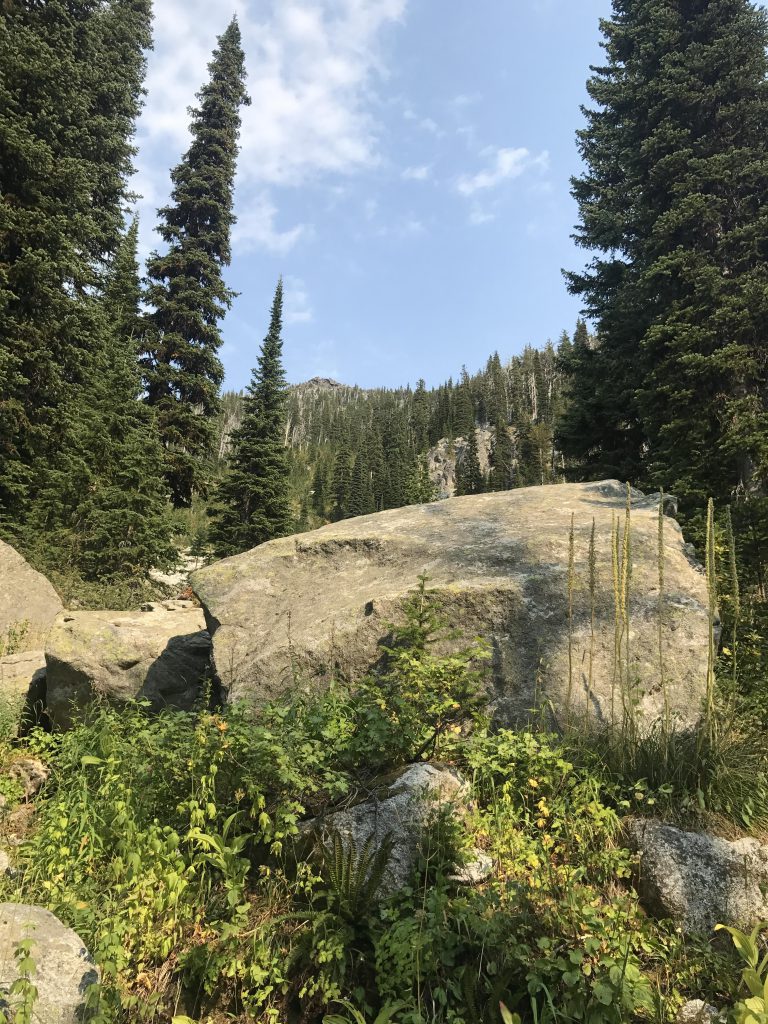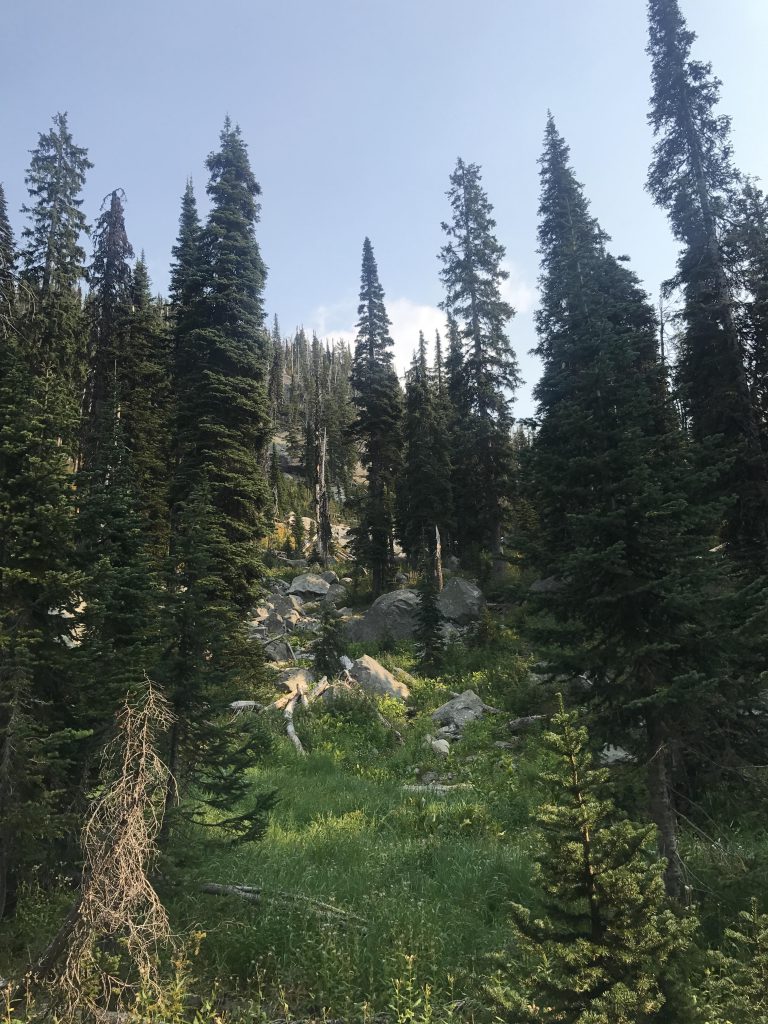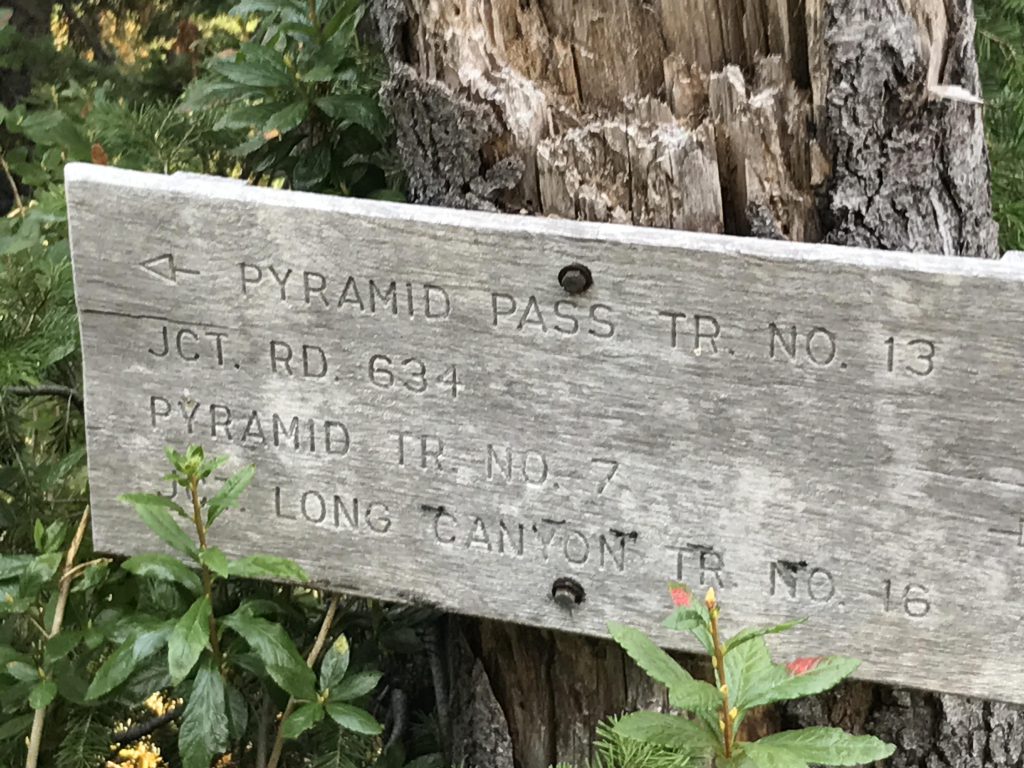 © 2016 – 2023 NaughtyHiker. All rights reserved. No duplication without permission.