It's uphill the entire way on Fisher Peak trail #27 to a former lookout tower site with views across the untouched Parker Creek drainage. The lack of spectacular alpine lakes that many nearby hikes boast of is more than offset by breathtaking views of the Parker Ridge and the Kootenai River as it flows far into Canada.
Location
Selkirk Mountains
Rating
3.5 out of 5
Difficulty
Moderate (uphill)
Distance
11.1 miles
Duration
4:00 hours moving time (hiking)
Elevation Gain
3,144 feet
High Point
7,587 feet (Fisher Peak)
Low Point
4,478 feet (trailhead)
Trail Type
Out-and-back
Trailbed
Packed dirt, talus
Trail#
27
Water
The only source of water is a brook threequarters of a mile in
Status
Unprotected
Administration
Kaniksu National Forest
Conditions
Very good. Climbed over only 2 logs
Permits
None required
Camping
None
Maps
USGS Pyramid Peak, Farnham Peak
Trailhead
From U.S. Highway 95 in Bonners Ferry, drive west on Riverside Road (aka Country Road 18A) past the Kootenai National Wildlife Refuge to the Refuge's headquarters. Take West Side Road (blacktopped) north for 10 miles to Trout Creek Road #634 (the last 3 miles are gravel). Take #634, a gravel road, uphill for about 5.5 miles. There is parking for 3 to 5 cars at the trailhead, depending on how cleverly people park…

Google Directions (48.823884, -116.531886)

Season
June – October
Squirrel Density
Excellent!
Features
Mountaintop, Grove
Distance From

Coeur d'Alene 97.3 miles
Lewiston 210.9 miles
Sandpoint 51.5 miles
Seattle 400.8 miles
Spokane 123.0 miles

Resources
Nearby Hikes
Date
October 7, 2018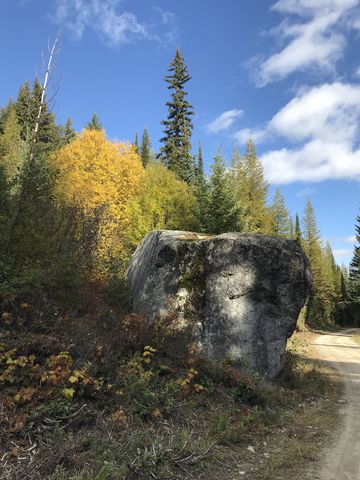 From the trailhead, the path immediately commences the climb through light forest, crossing the sole water source about three-quarters of a mile up. Continuing to switchback, the trail spills out onto a no-longer-used forest road about 1.5 miles in, then enters a clearing where larches are quickly filling in the gap. Nonetheless, this is a great spot to catch a glimpse of Fisher Ridge to the northwest, which is home to the highest, though unnamed, hump in North Idaho. Across the Trout Creek valley, the mottled colors of Russell Ridge, dotted with larches turning color, look like a leopard's hide.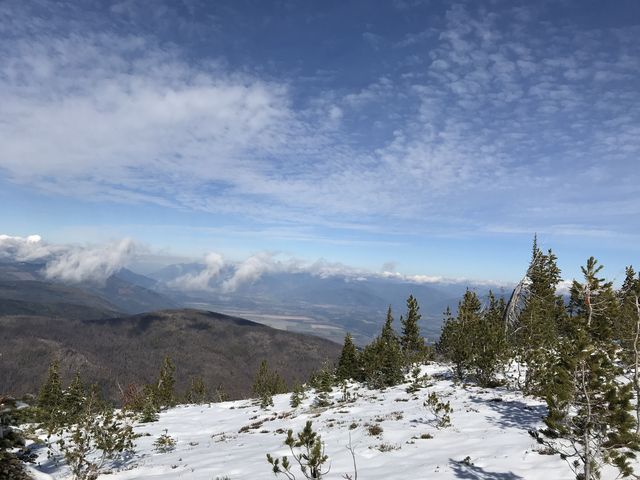 The trail continues on through the forest, mostly well-shaded and snow-covered in early October. About 4 miles up it crosses the top of Farnham Ridge. If you're intent on climbing that unnamed hump in Fisher Ridge, this would be a good place to divert. Just follow Farnham northwestwards, a steep uphill climb with little underbrush to contend with. Once on Fisher Ridge, continue westward until you're on top of the world. Due to the snowcover we skipped that excursion, instead continuing along the eastern side of Fisher Ridge and eventually emerging onto Fisher Ridge at the 5-mile mark. The views here are already spectacular. The trail switches to the western side of the ridge for a half mile, then makes the short climb to the top and the remains of a lookout tower strewn about. Our attempt at views into Canada from Parker Peak were dashed last year by thick smoke; Fisher Peak, however, did not disappoint, offering views all around and well into Creston, BC!
Enjoy this hike? Let us know in the comments below!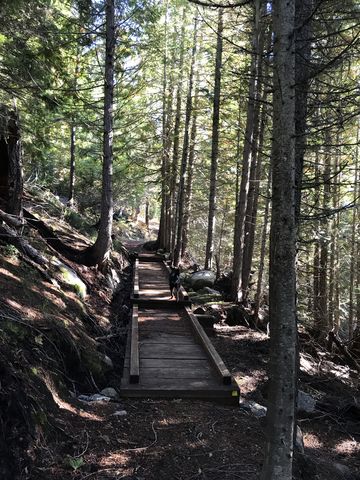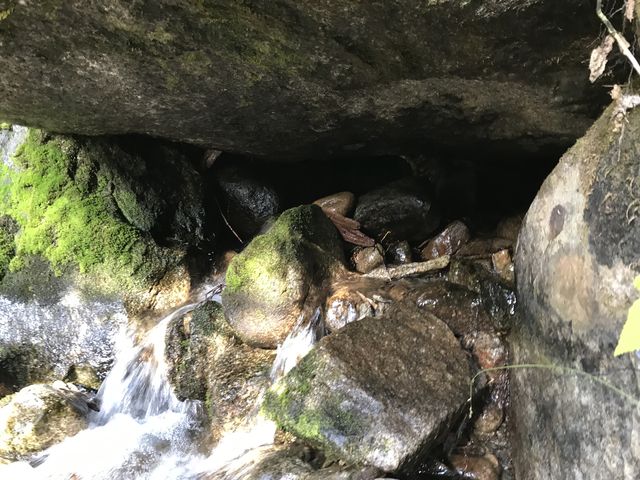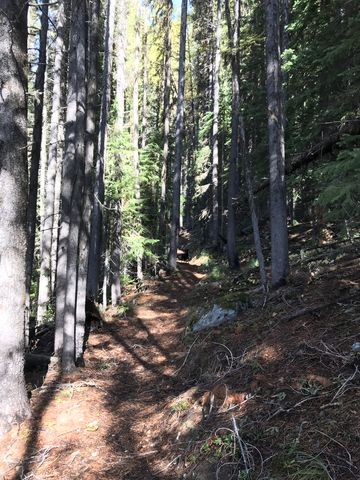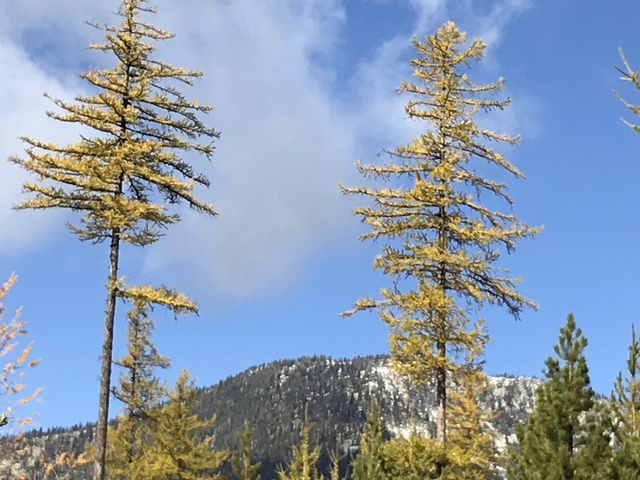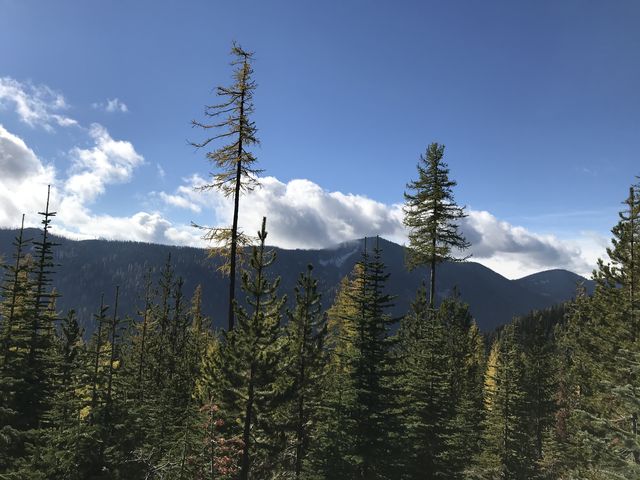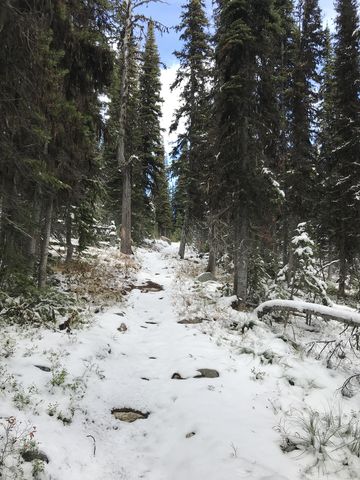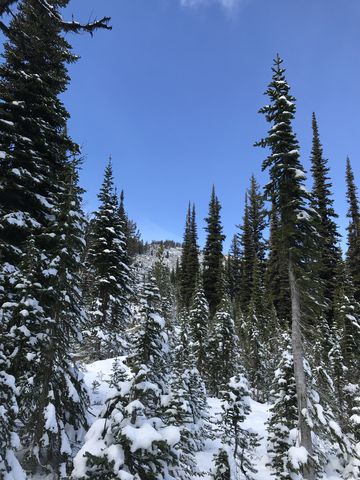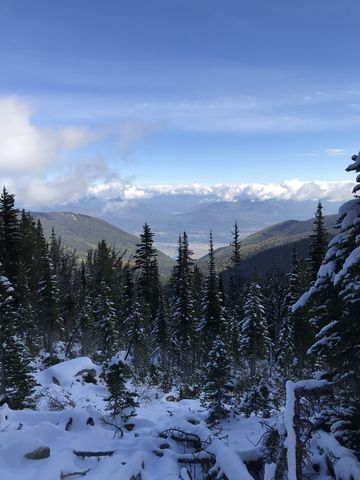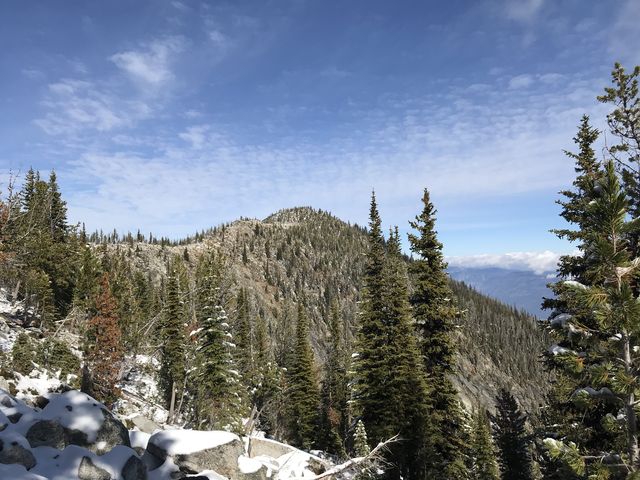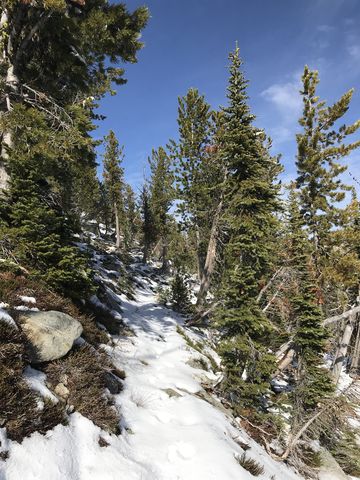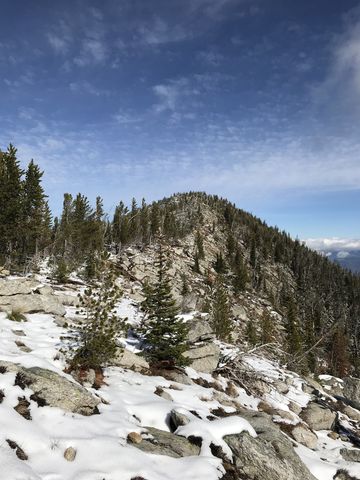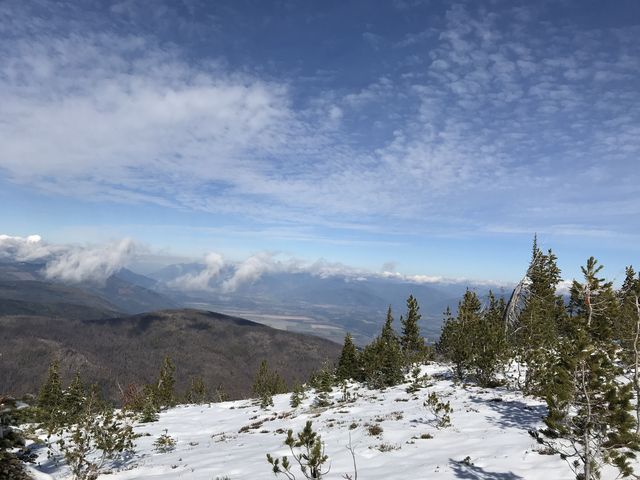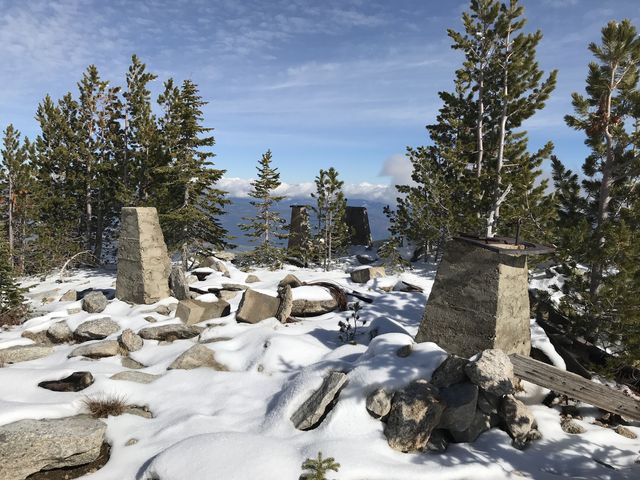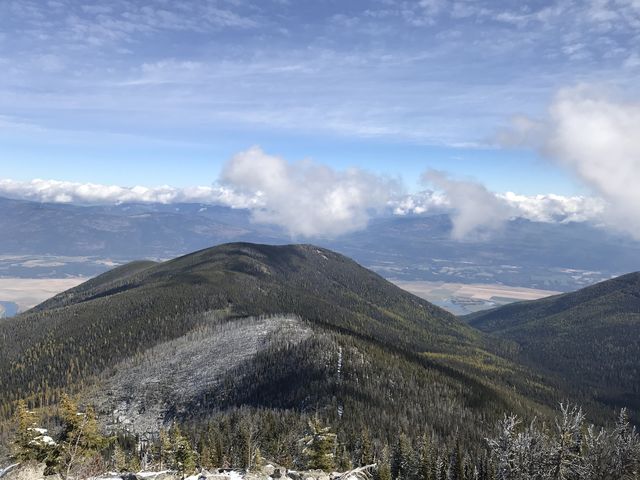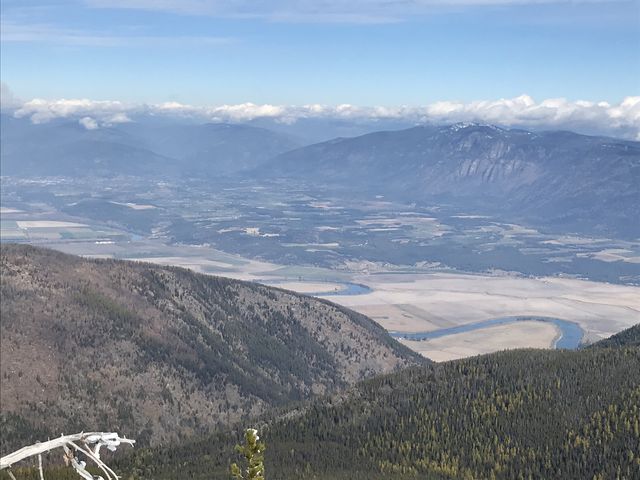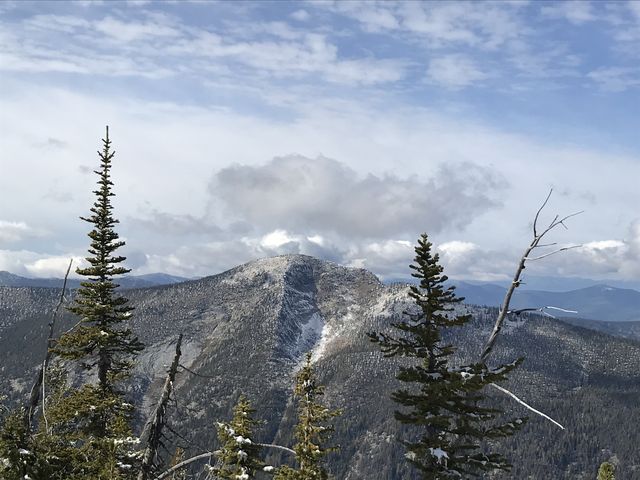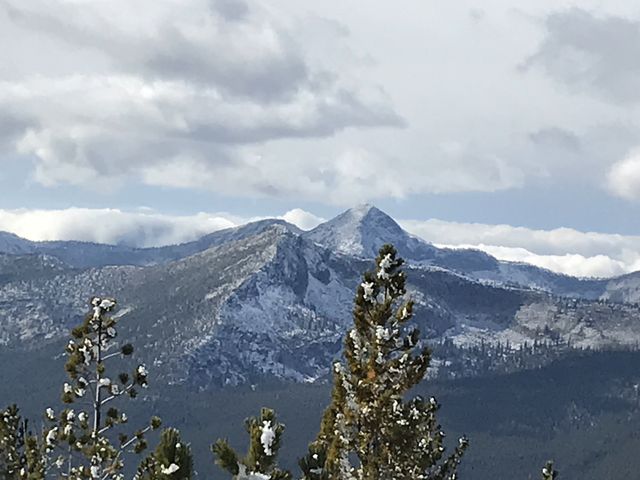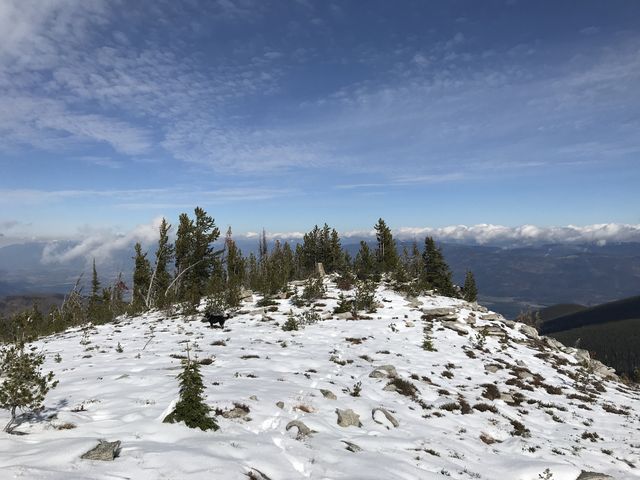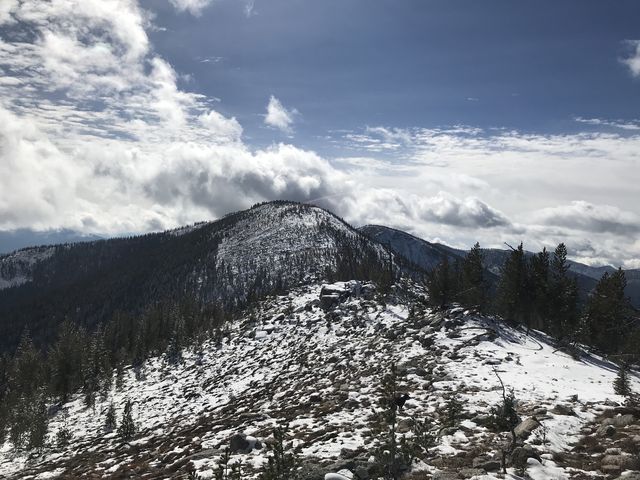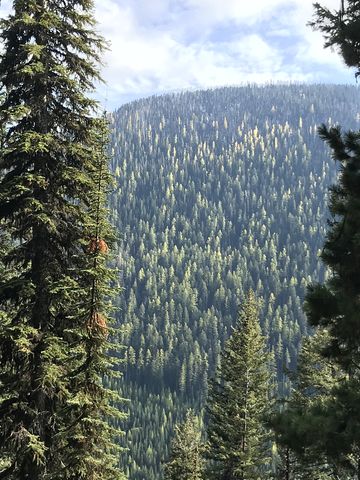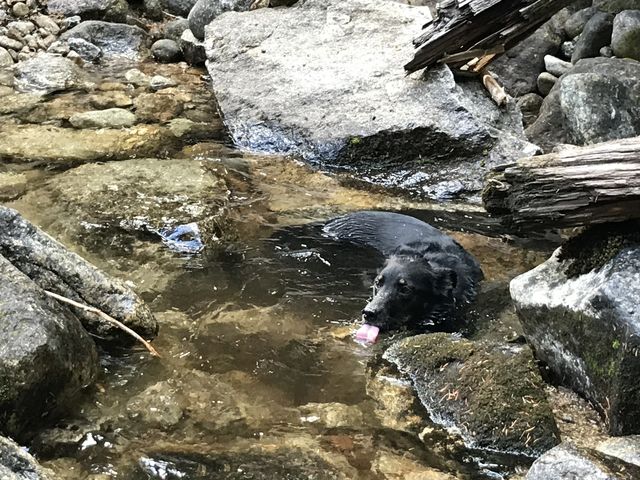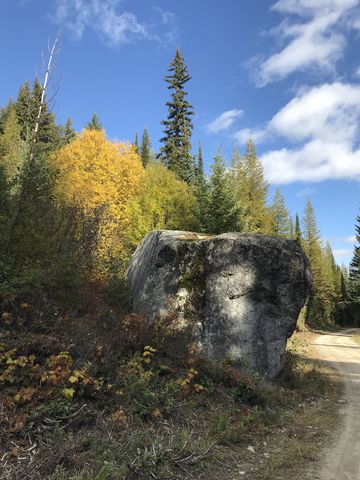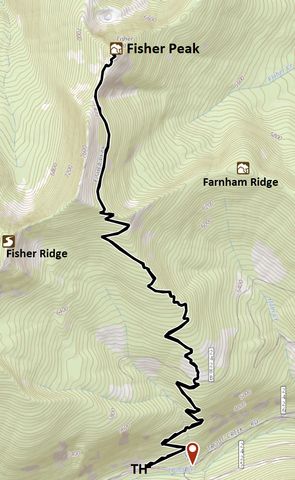 Alternate Routes
The trail used to continue down into the Parker Creek drainage. However, trail #14 has not been maintained for decades beyond the first 4 miles from the Parker Creek trailhead.
© 2016 – 2018 NaughtyHiker. All rights reserved. No duplication without permission.