The Odessa to Lakeview Ranch trail dissects a 12,000-acre parcel of BLM land in the midst of Washington's farmland. For a desert hike, it sure offered a lot of water, including some wading, and sparkles with wildflowers and wildlife in the right season. Translation: avoid summer heat at all cost!
Location
Channeled Scablands
Rating
3.1 out of 5
Difficulty
Moderate (some uphill hiking)
Distance
28.0 miles
Duration
8:27 hours moving time (hiking)
Elevation Gain
1,571 feet
High Point
1,799 feet
Low Point
1,395 feet (Lake Creek)
Trail Type
Out-and-back
Trailbed
Packed dirt (old farm roads)
Water
The only reliable sources are a stock tank 6 miles in and a potable water spout at Lakeview Ranch (although the spout was off when we were there)
Status
Unprotected
Administration
Bureau of Land Management
Conditions
Excellent
Permits
None required
Camping
Pacific Lake, if you're not afraid of ticks
Maps
USGS Odessa, Irby, Sullivan, Pacific Lake
Trailhead
From I-90, take exit 206 onto WA-21 towards Odessa. Continue for 18 miles. In Odessa, turn left onto W First Avenue, then almost immediately right onto Birch Street. Cross the railroad tracks, then turn left onto Alice Avenue and follow the gravel road uphill a quarter mile (there are a lot of semi trucks parked in this area)

Google Directions (47.334577, -118.701082)

Season
Avoid summer heat. There is no shade
Squirrel Density
Watch out for rattlesnakes!!!
Features
Lake, Waterfall, Structure, Meadow
Distance From

Coeur d'Alene 108.1 miles
Lewiston 139.3 miles
Sandpoint 147.5 miles
Seattle 223.7 miles
Spokane 76.0 miles

Resources
Date
May 6, 2018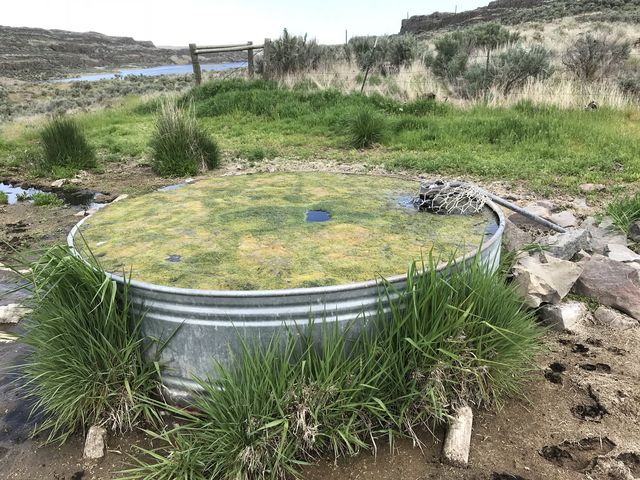 Having thoroughly investigated the pitfalls of this trail, we came prepared with 2 liters of water. Despite names like Lake Creek, Lakeview Ranch, Bobs Lakes, Walter Lake, and Pacific Lake, no water was to be expected along the trail, with the exception of a measly stock tank 6 miles in. Supposedly, Bobs Lakes was a mud flat. Pacific Lake dry for decades. Lake Creek a dusty riverbed. As it turned out, none of that was true this spring (but things change quickly and thus don't expect there to be any water when you head out!).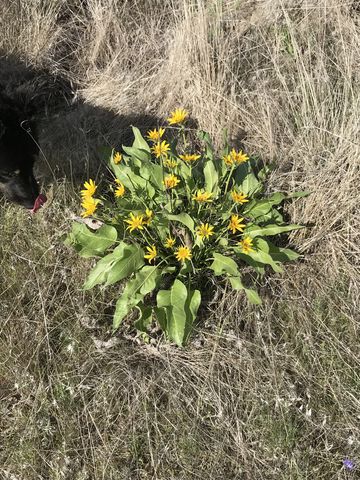 Driving through the seemingly endless wheatfields of eastern Washington, you wonder what's in store in Odessa. It's actually a quaint little farmtown and the trailhead is right on the edge of town on a small bluff overlooking miles of sagebrush desert. The trail starts out as a singletrack and meanders between crumbling basalt rock formations and lots of sagebrush northwards for a short distance, then picks up an old twintrack running mostly beneath powerlines. Sagebrush aside, you'll see a plethora of wildflowers along this stretch, most prominently profusely-flowering arrowleaf balsamroot. We also encountered the obligatory carcass on this stretch, an otter, still clothed, but reeking terribly, and evidently lost in the desert.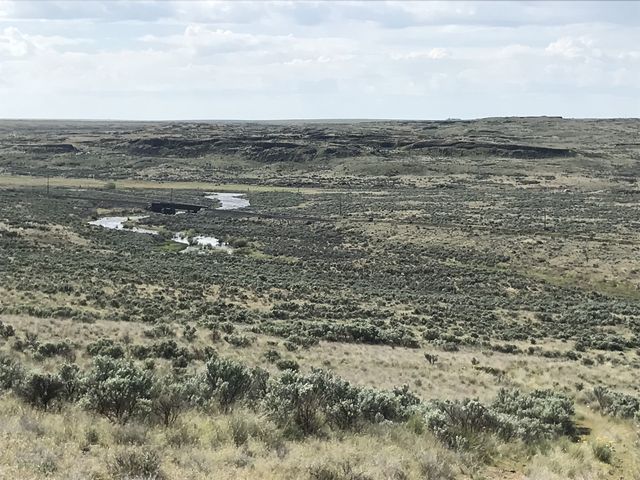 The twintrack runs beneath the powerlines in a straight line and offers good views of the desert, some adjacent irrigated farmlands, a railroad line, and Crab Creek. Towards the end of this 2-mile stretch, the trail veers away and drops down to Crab Creek. When you approach a fence line framed on both sides of the trail by railroad ties, turn sharply right and uphill back towards the power lines.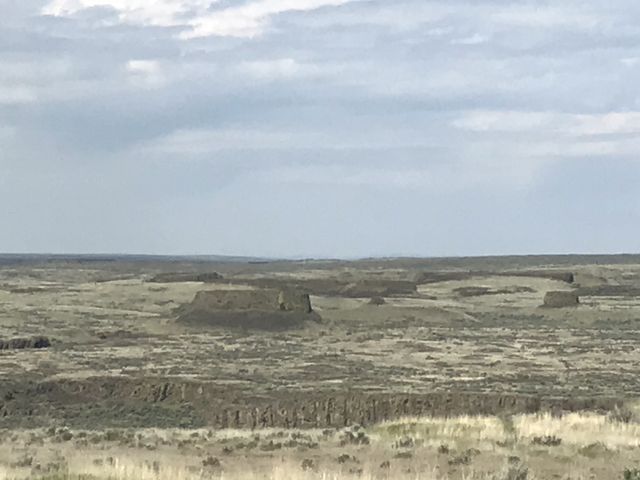 The trail quickly regains the plateau, passes below the power lines and through a gate and presents fantastic views of Crab Creek, Lake Creek and sagebrush. Continuing flattish along the edge of the mesa, the trail heads northwards using an old farm road, then drops into a gully near the 3-mile mark where a coyote den is prominently carved into a dry river bank. Then it's uphill again, through another gate and into a cow pasture. Follow the barbed wire fence further uphill, going due west now, and as you crest the hill you'll see the Odessa Towers (basalt rock formation) across the Lake Creek canyon.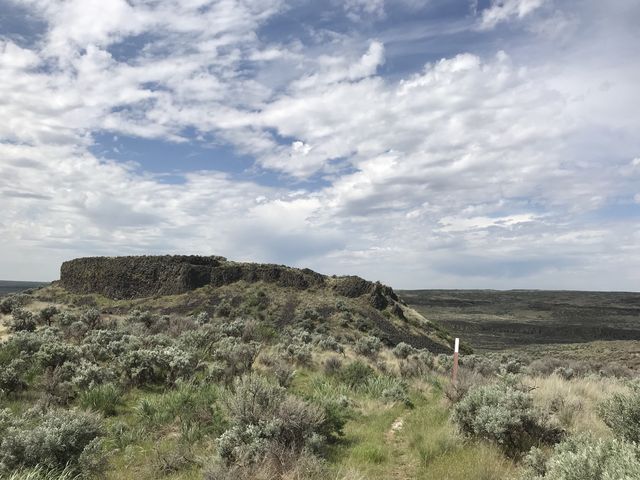 Near another powerline, the trail shifts north again, so take a right and squeeze through the gate. The farm road heads northwards, flattish, to a large rock outcropping. We spotted a coyote on this stretch, or, rather, it spotted us, standing downwind, and swung a half-circle around us. Naughty, being too close to the ground, never even saw it and was only alerted to its presence when we got to the spot where it originally sat on the trail. The trail eventually curls around that large rock formation and drops down to Bobs Lakes. Before that drop you may find a shallow pond in the desert, as we did, and Naughty spent an entire minute rolling in the mud, trying to get rid of the ticks she'd been collecting. As we found out afterwards, she collected them at a rate of 2 per mile!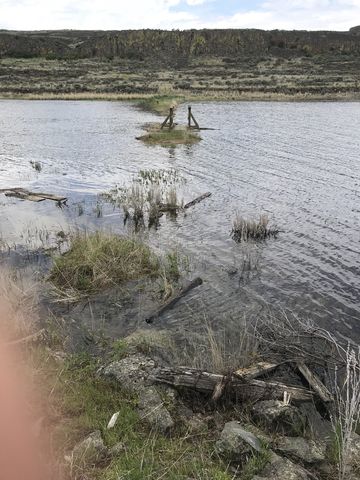 The stock tank at Bobs Lakes was full and flowing, but covered by a half-inch layer of algae and the spout was protected with mesh, making it impossible to collect water there. We passed on this water source and headed down to Bobs Lakes, which was filled beyond the high water mark. In fact, the tiny bridge at the south end of the lake was flooded on both sides and the water was nearly knee-deep (and that's not a dog's knee). We filtered water from the lake, which is a bit risky given the agricultural runoff and cow dung everywhere.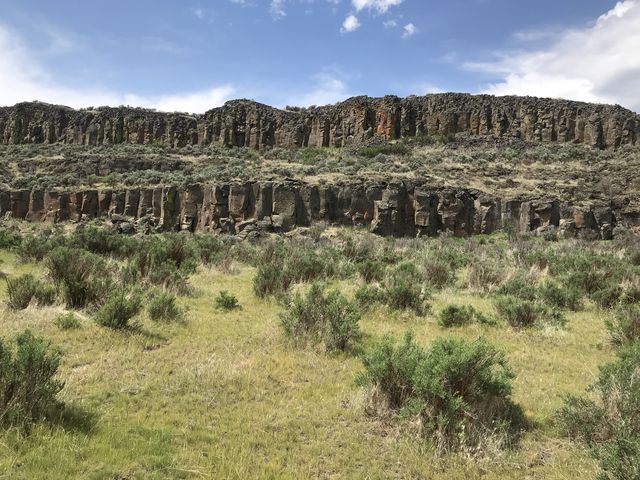 The trail continues along the western shore of Bobs Lakes, steadily rising and passing through a gate, and presenting excellent views of the sheer cliffs on the lake's eastern side. Along this stretch we encountered a rattlesnake (the only one we encountered) and wouldn't have noticed if hadn't rattled so profusely. The trail continues to climb and gains the mesa atop Bobs Lakes at the 7 mile mark. At the higher elevation you may see Delzer Falls in the distance, which roared this time of year (most of the time it is dry).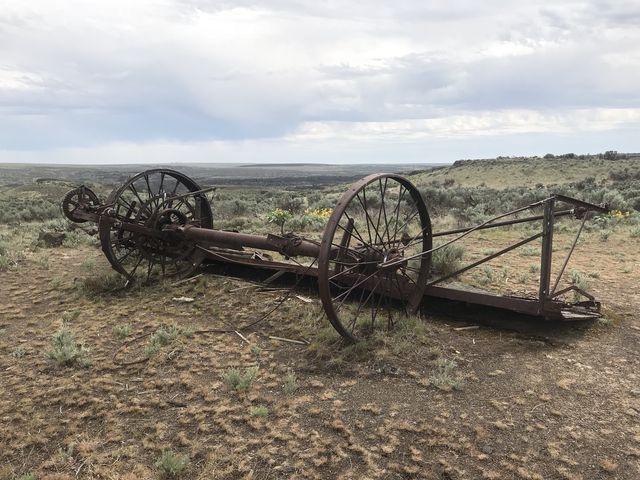 The trail then shifts west, through sagebrush, reaches another barbed wire fenceline and follows that through, you guessed it, lots of sagebrush, northwards. Around the nine-mile mark the trail passes through a gate, moves past an ancient piece of farm machinery and with the distant roar of Delzer Falls in your ears, starts the descent to Waukesha Springs. You'll eventually come to a Y and here you want to take a right onto the trail barring motor vehicles. The trail heads east to the springs (on private land), then curls around and heads north to an overlook of a large poind, and curls around again, going west and rejoining the main trail (which is an ORV trail).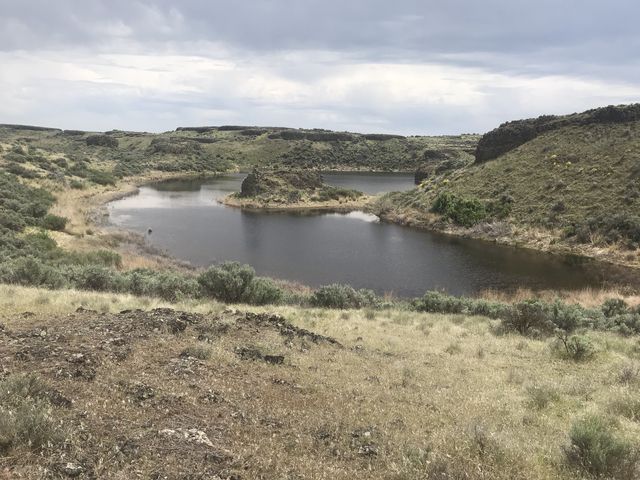 Continue north to the 11-mile mark and swing a right onto the Lakeview Ranch trail. This singletrack winds between rock formations and isolated ponds to Walter Lake and is one of the prettiest sections on this entire route. A few stretches were a bit soggy or swamped, but not excessively so. Walter Lake is rife with mosquitoes and gnats, so speed up and get to Lakeview Ranch as fast as you can. The old ranch buildings are still intact, with one of the ranch houses being used by birds to raise their young, not by building nests on top of the house, but by flying into the house through small holes in its side.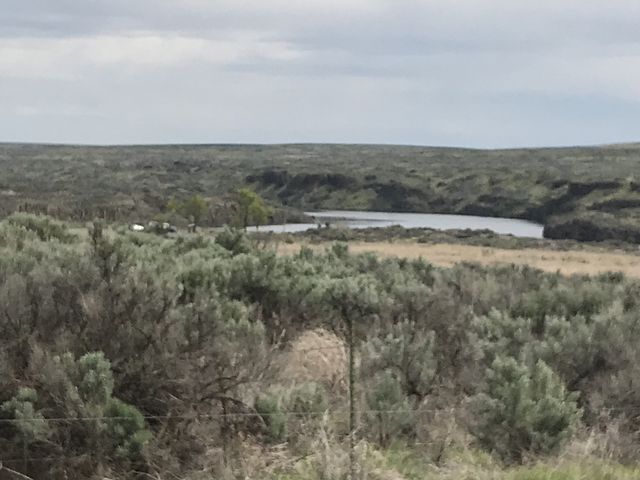 For the return trip we chose the ORV route, which starts a half mile north of Lakeview Ranch, just so that we could turn the trail into a loop rather than an out-and-back. That's fairly monotonous hiking though. Up the road you get nice views of Pacific Lake,  but afterwards it's merely an ocean of sagebrush.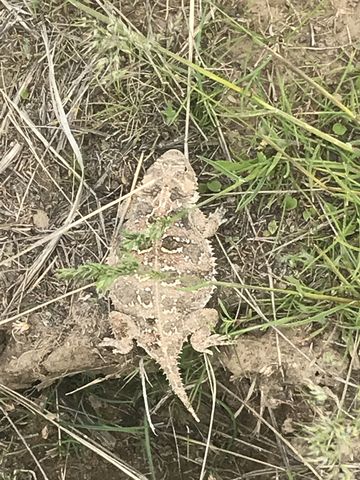 As far as wildlife, expect lots of birds, especially ducks and hawks, rattlesnakes, coyotes, woodchucks, mule deer, toads, any kind of rodent, and ticks. Lots of them. Naughty brought home more than 50 ticks, with the last one, a tiny one lodged in her ear, discovered a full week later! 
Enjoy this hike? Let us know in the comments below!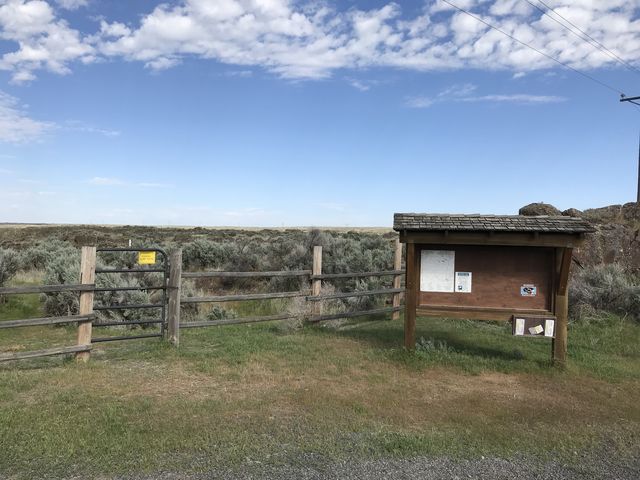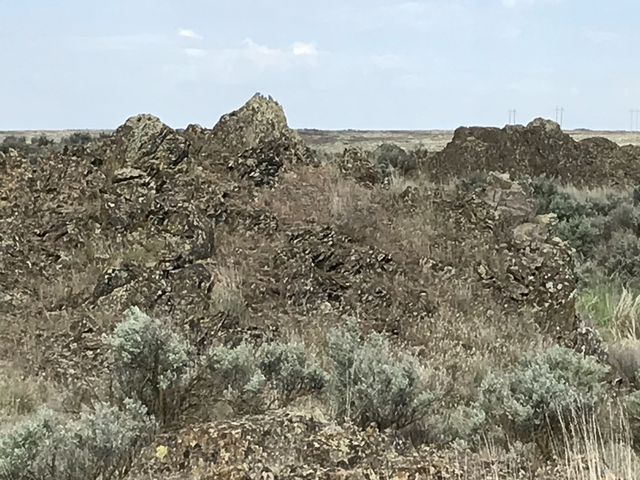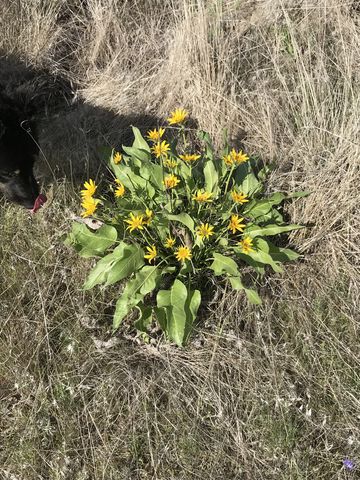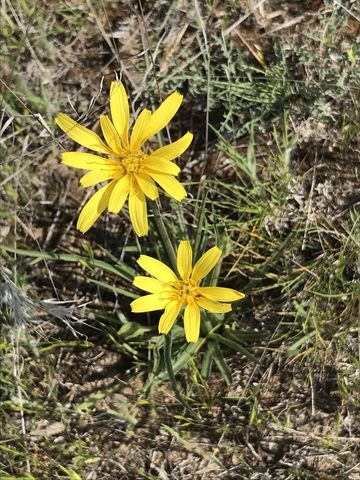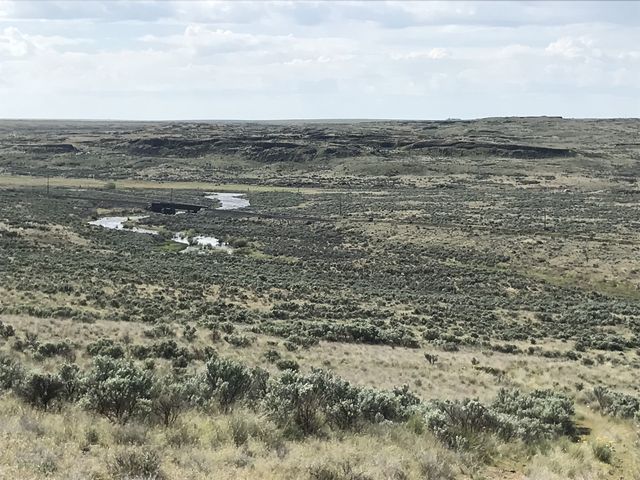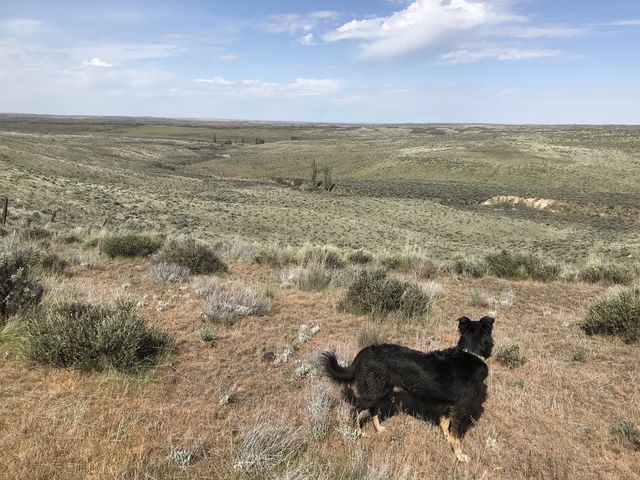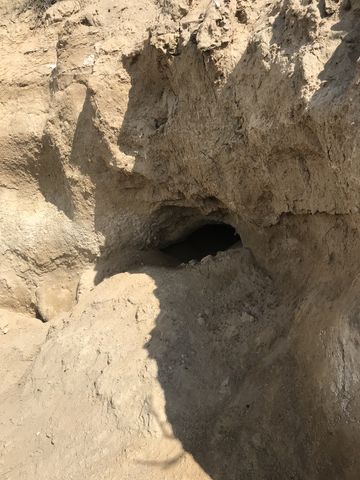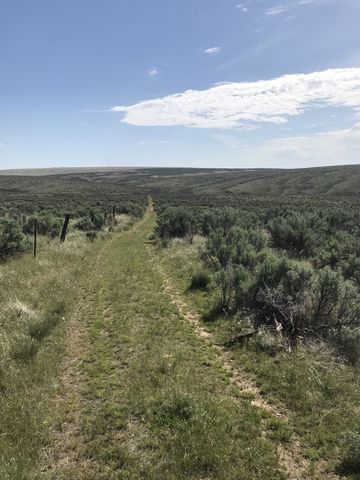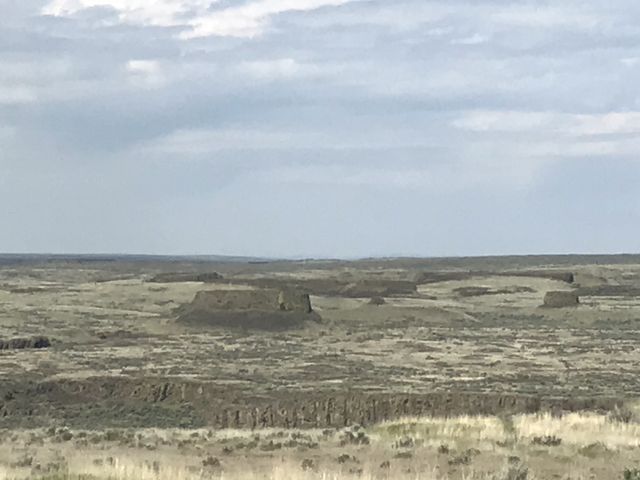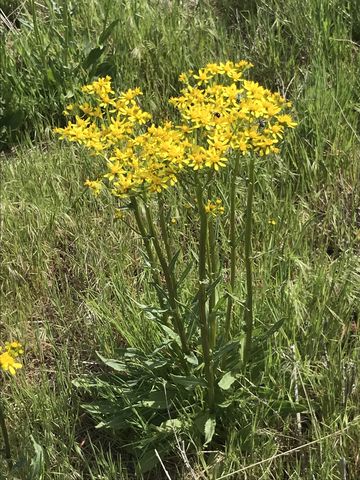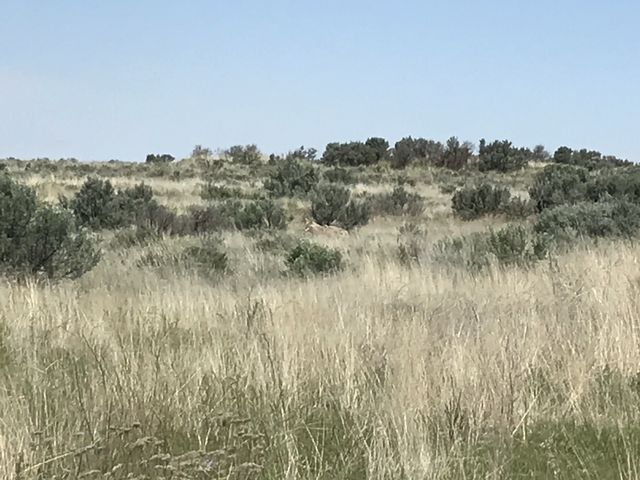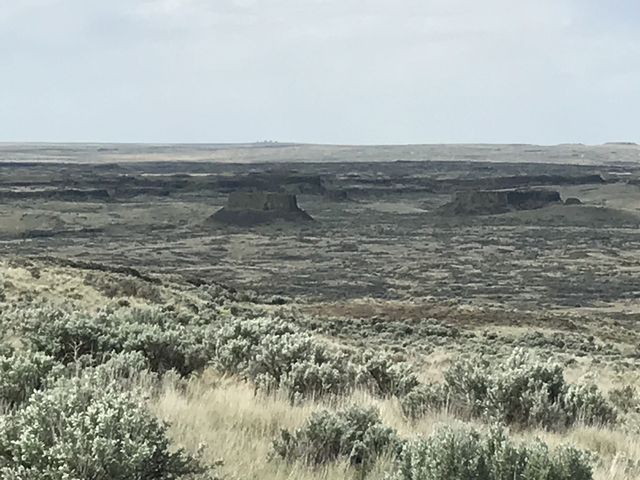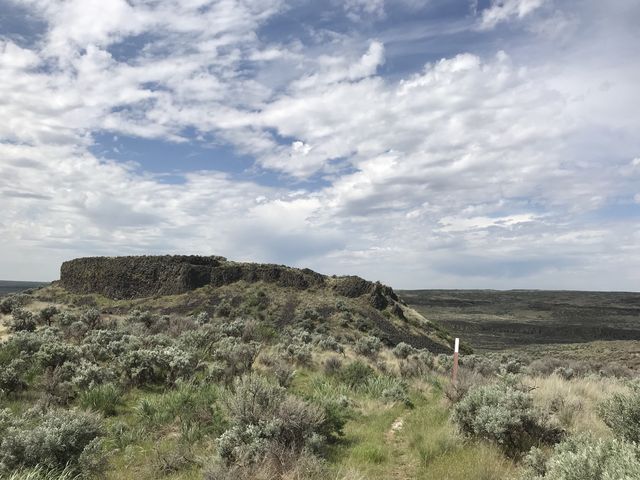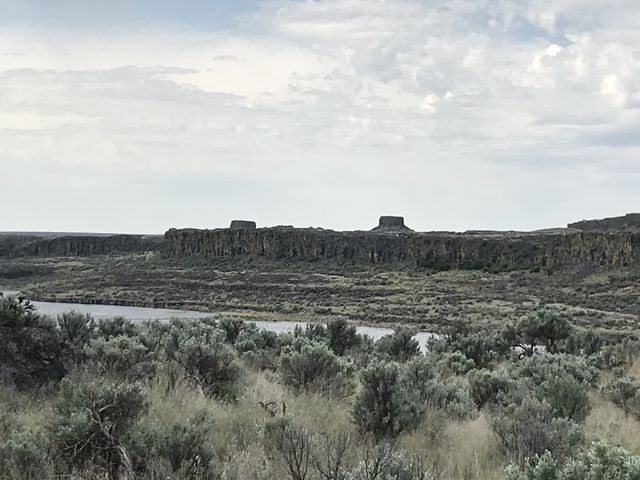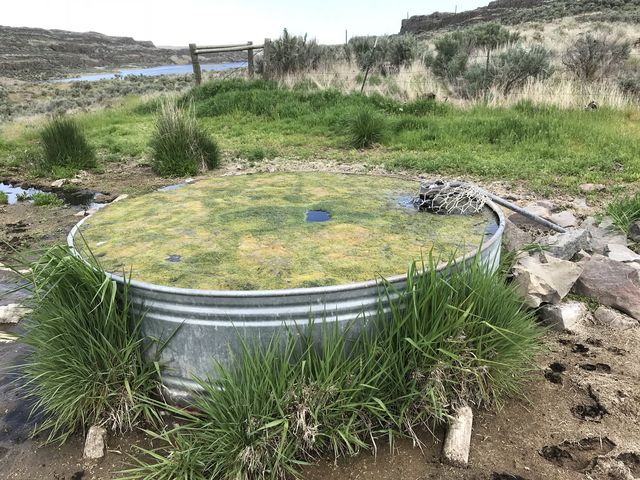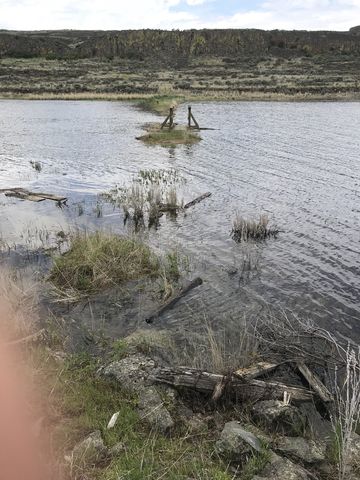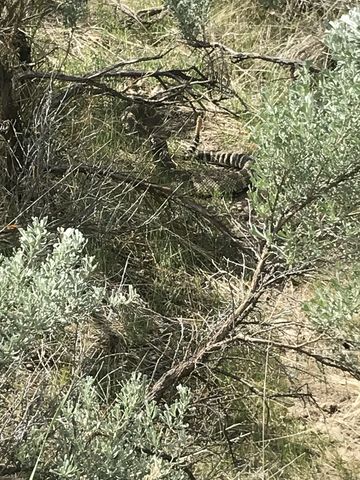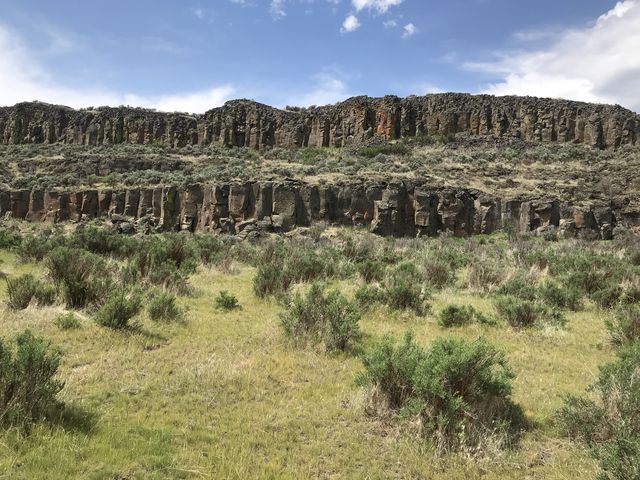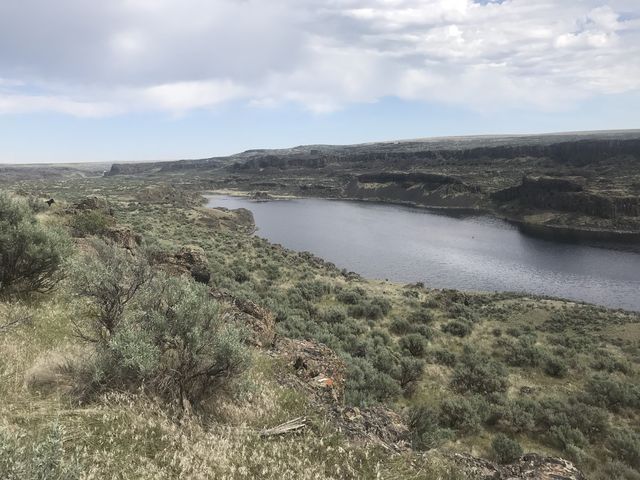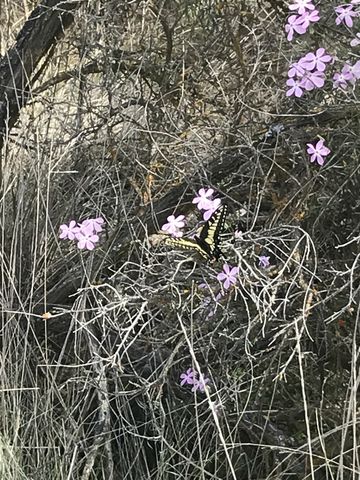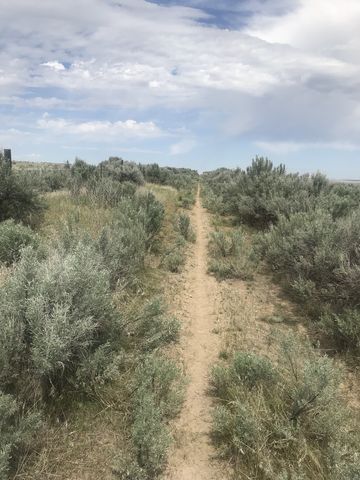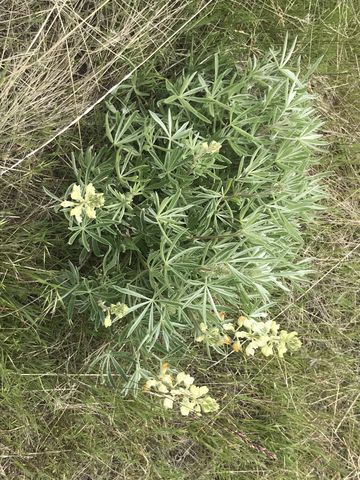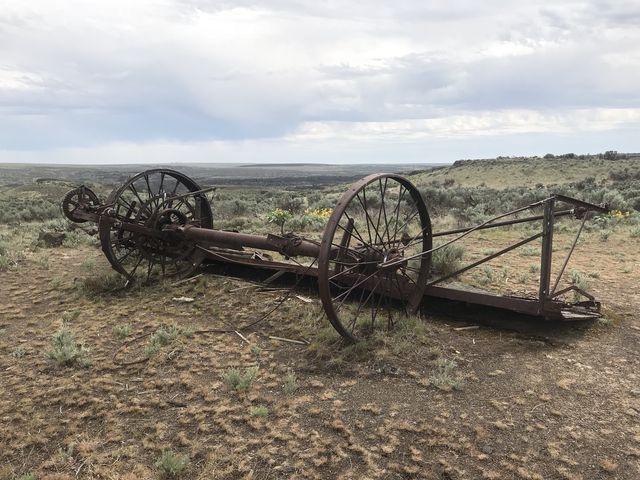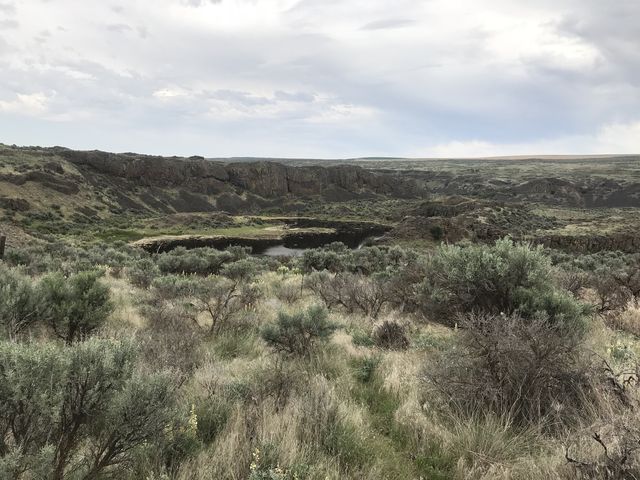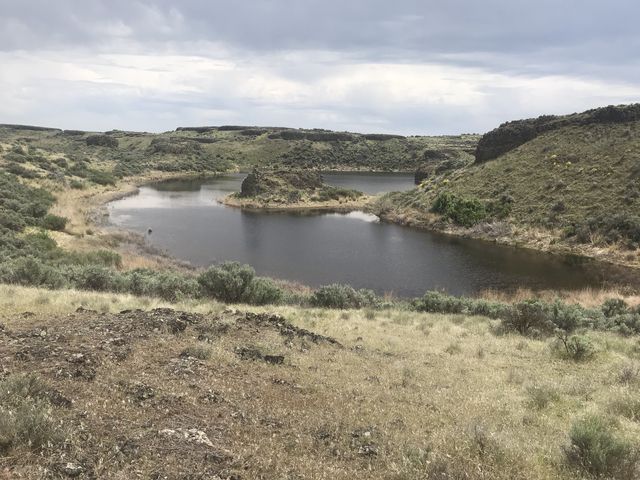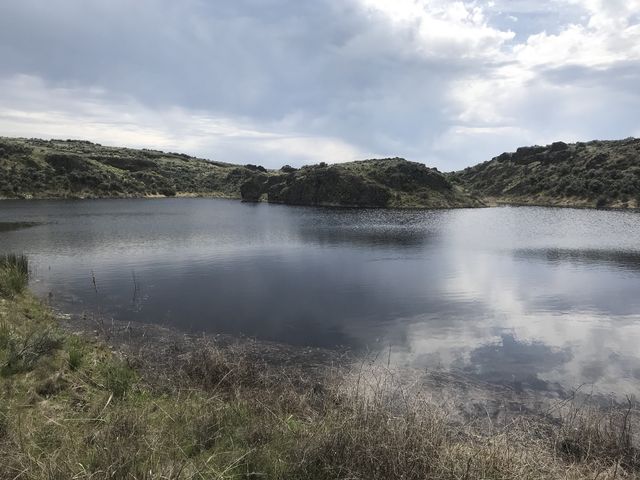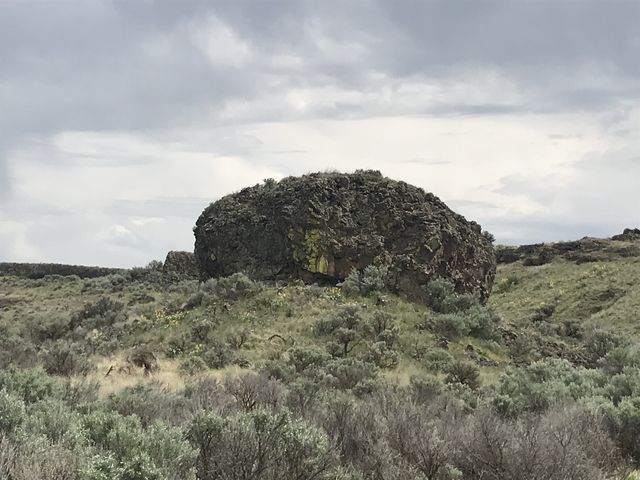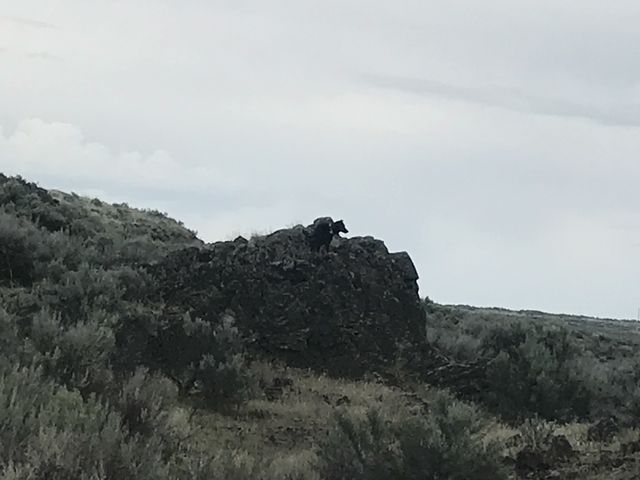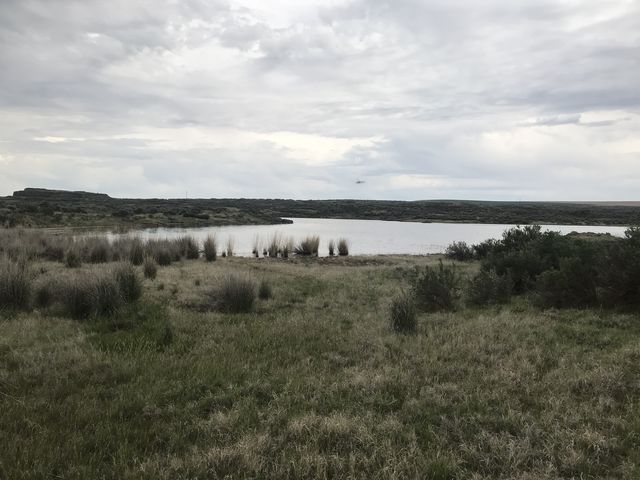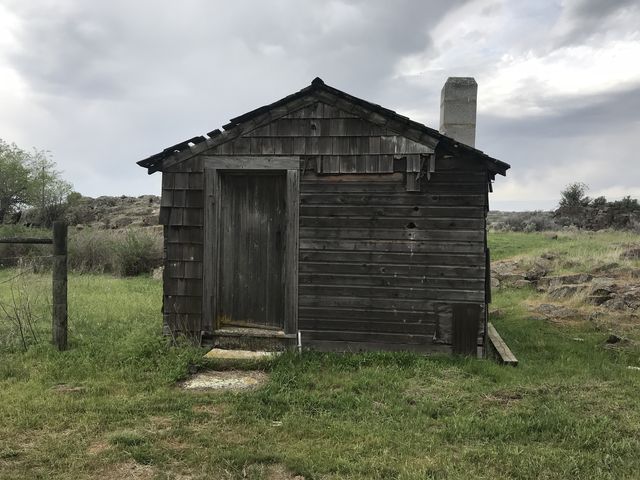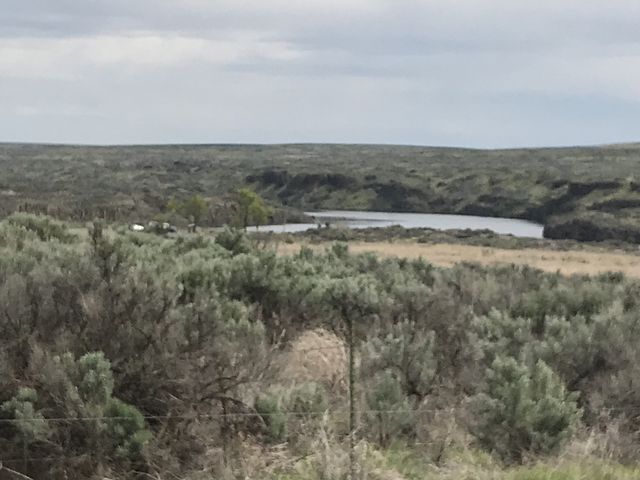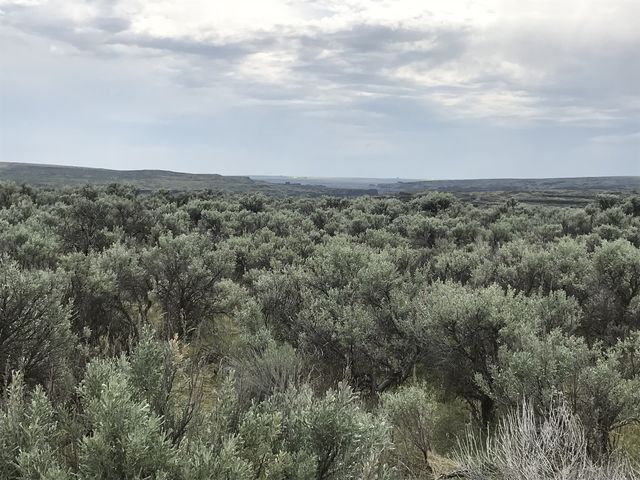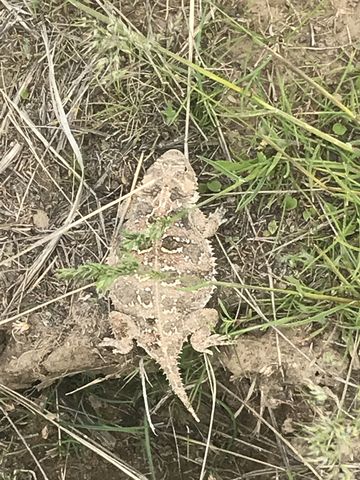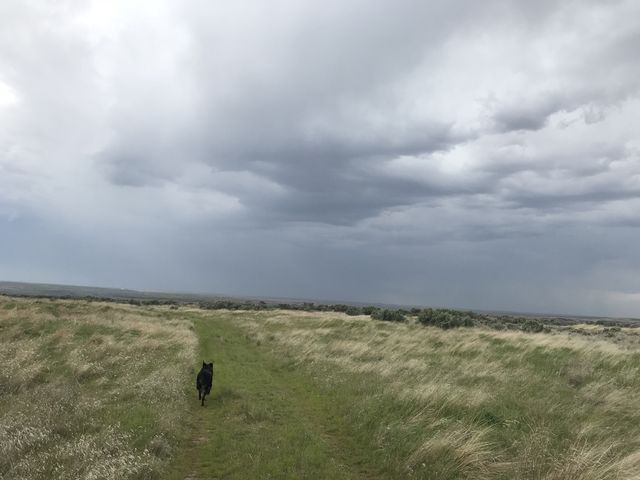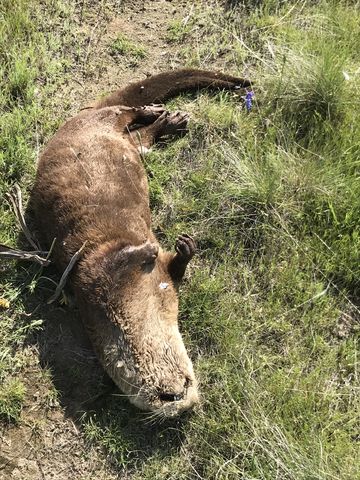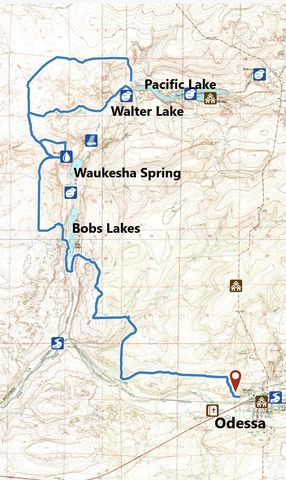 Alternate Routes
Extend the trail by a few more miles by hiking along Pacific Lake. If you have a shuttle car you could cut the hike in half by parking one car at Lakeview Ranch
© 2016 – 2018 NaughtyHiker. All rights reserved. No duplication without permission.