Combining a well-shaded stroll along pristine Upper Priest Lake with a steep climb of 4,300-foot Plowboy Mountain, this loop is sure to satisfy all tastes. Watch out for bears, though we saw neither scat nor bruin, just plenty of ground squirrels darting between the ruins of the lookout tower atop Plowboy.
Location
Selkirk Mountains
Rating
3.3 out of 5
Difficulty
Moderate (uphill Plowboy is fairly steep; the rest is easy)
Distance
14.4 miles
Duration
4:48 hours moving time (hiking)
Elevation Gain
2,801 feet
High Point
4,872 feet (Plowboy Mountain)
Low Point
2,432 feet (Priest Lake)
Trail Type
Loop
Trailbed
Packed dirt, forest road
Trail#
291, 295
Water
Everywhere except on Plowboy Mountain
Status
Unprotected
Administration
Kaniksu National Forest
Conditions
The Navigation trail was excellent; the Plowboy trail was fair with frequent blowdown
Permits
None required
Camping
Beaver Creek, Plowboy, and Navigation campgrounds. Also, atop Plowboy Mountain (dry) and dispersed camping along FR 1341
Maps
USGS Upper Priest Lake, Priest Lake NE, Caribou Creek
Trailhead
From Priest River, head north on ID-57 for 36.5 miles. Take a right onto Reeder Bay Road and follow it for 12 miles (it eventually turns into NF-2512). As you approach Beaver Creek Campground, take a left for just a short distance, then immediately right (if you end up on a gravel road you've gone too far). Stay left as you drive past the campground. The road crosses Beaver Creek and winds up the hill a bit to a parking lot.

Google Directions (48.739155, -116.86282)

Season
May – October
Squirrel Density
Lots of ground squirrels atop Plowboy
Features
Mountaintop, Lake, Grove, Meadow
Distance From

Coeur d'Alene 93.1 miles
Lewiston 209.3 miles
Sandpoint 71.3 miles
Seattle 383.3 miles
Spokane 101.8 miles

Resources
Nearby Hikes
Date
June 2, 2018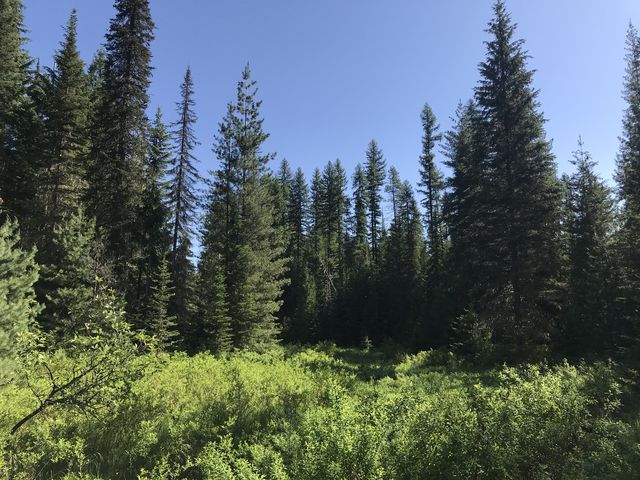 The first three miles of the Plowboy Mountain trail are relatively flat as the path meanders through a moss-covered coniferous forest with a sprinkling of beargrass. It parallels the Thoroughfare, although you can't actually see the water. There is nothing to complain about the trail, cleanly sawed out and the size of a twin-track. Near the 1.5-mile mark the trail crosses a clearing called Armstrong Meadows, that includes a small brook and a convenient footbridge. Watch out for beavers, though we didn't see any.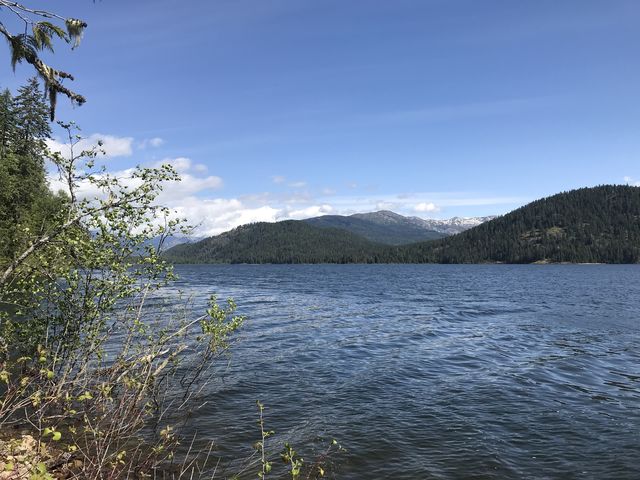 The southern end of Upper Priest Lake is reached at the 3-mile mark and a short spur leads to Plowboy Campground, a primitive campground right on the lakeshore. A few people camped and fished there, but bemoaned the chilly nights this early in the season. The swarms of mosquitoes surely didn't help either! Leaving the campground behind, the trail turns into a proper singletrack and closely hugs the lakeshore, providing frequent (if somewhat filtered) views of the lake and the opposite shore. Shortly before the 4-mile mark the trail ascends the hillside at a very manageable incline only to descend towards the lake again and coming to a fork at the 5-mile mark. Going east leads to Navigation Campground, well worth a visit with splendid views across the lake (no one was camped there); going straight (north) leads to FR1327; and going left (southwest) climbs Plowboy Mountain.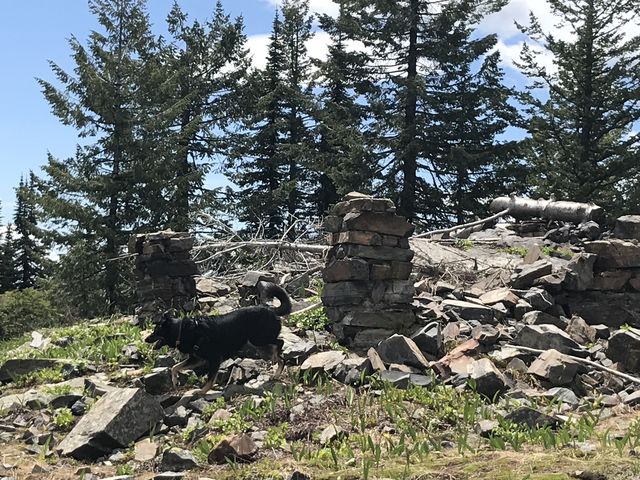 The ascent starts benign among moss-covered ravines, but soon that gives way to serious switchbacks that climb roughly 2,500 feet over the course of 3 miles. As you move higher, exchanging strawberries and ferns and mosses for huckleberries and beargrass, some of the trees recede and present a view across the lake. Those views are even better from the peak, a flat-topped mountain seemingly as big as a football field, but playing that game there would destroy a great many glacier lilies. The views from the foundation of a lookout tower aren't the best; instead, head a bit further south across the "field" for views of the southern Selkirk Crest. Though far in the distance, the distinctive shapes of Chimney Rock and Mount Roothaan are easily identifiable.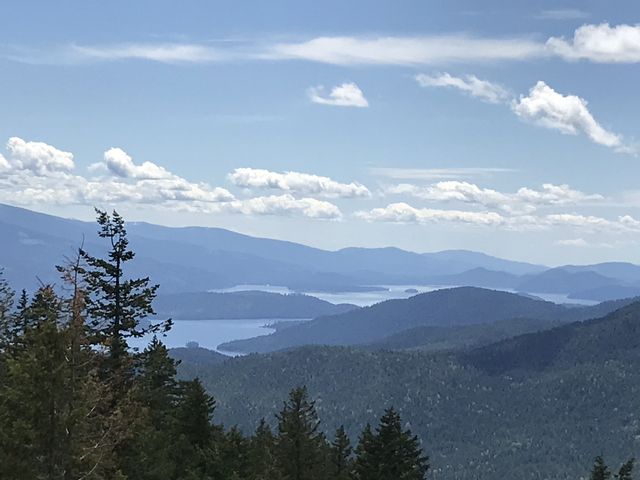 The trail continues southeast and on that stretch the views get even better (the trail conditions, on the other had, deteriorate, with lots of blowdown). You'll enjoy spectacular views of the Selkirk Crest, Priest Lake, the Thoroughfare, and Blacktail Mountain. The southern slope is also more open and presents a different and more colorful flora, including Indian paintbrush. The trail switchbacks substantially as it drops, then finds an old skid road near the 9-mile mark. It continues along that wide road to the trailhead on FR1341 just shy of the 12-mile mark. Then it's hiking out on that forest road, which doesn't get much traffic (a few ATVers drove up and down while we were hiking). It's about 2 miles to the Beaver Creek campground and a bit further to the parking lot. 
Enjoy this hike? Let us know in the comments below!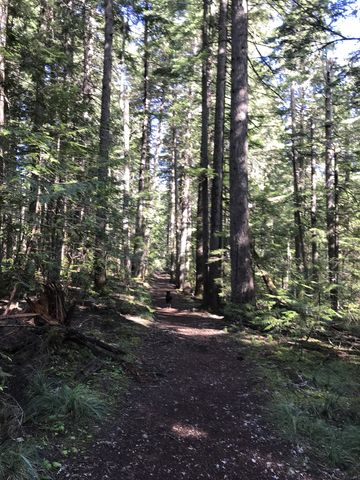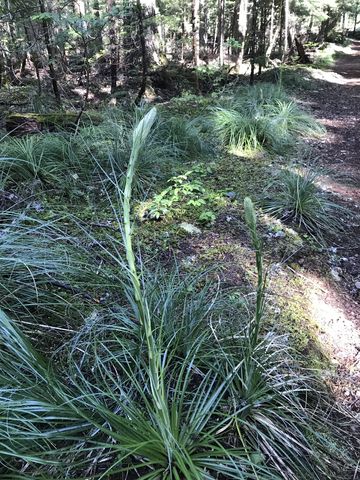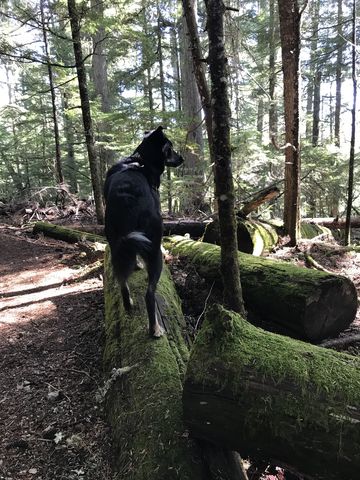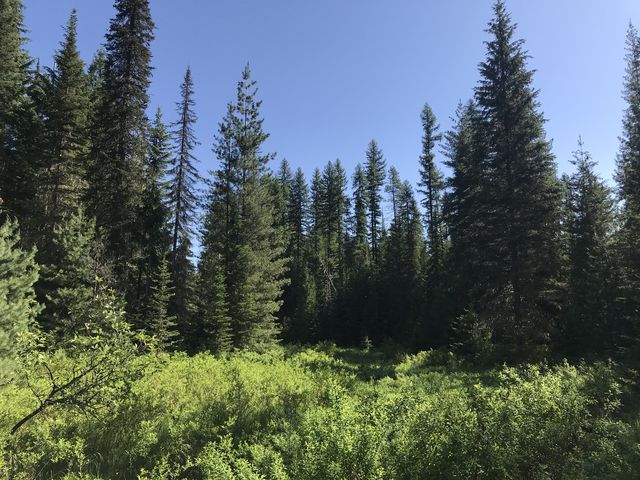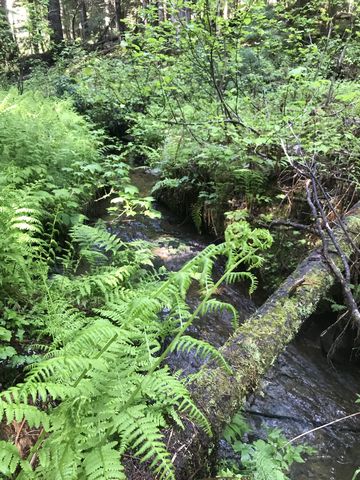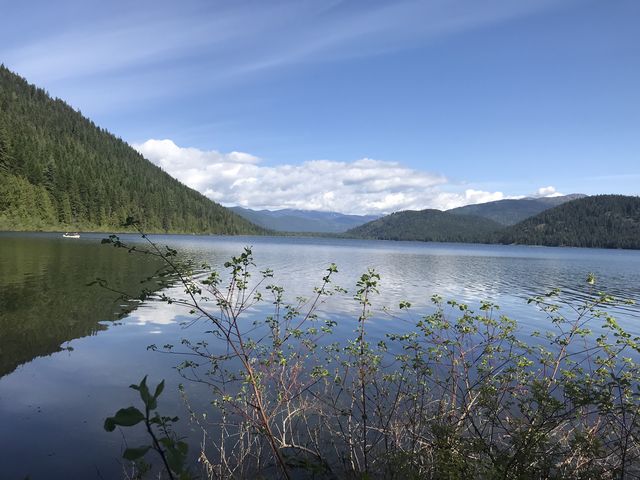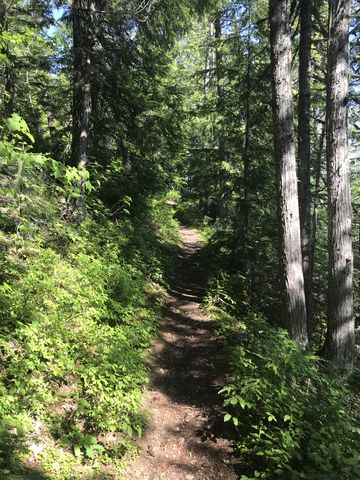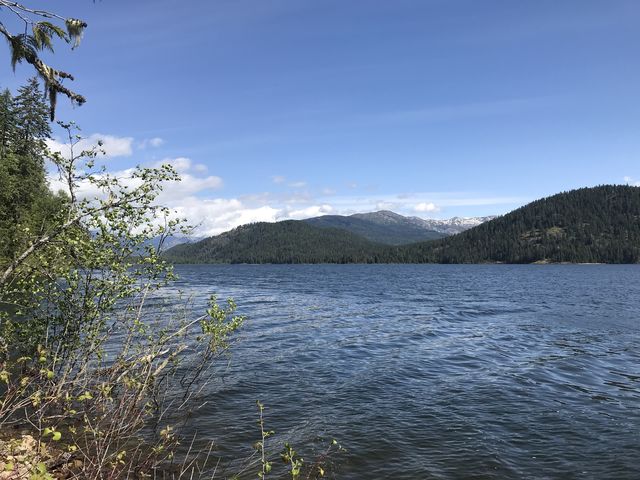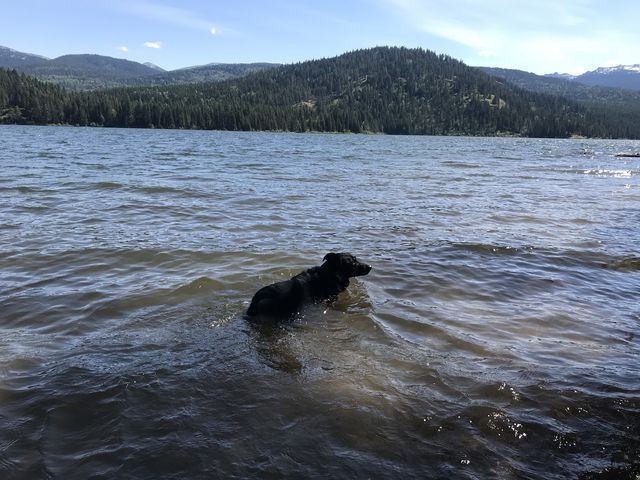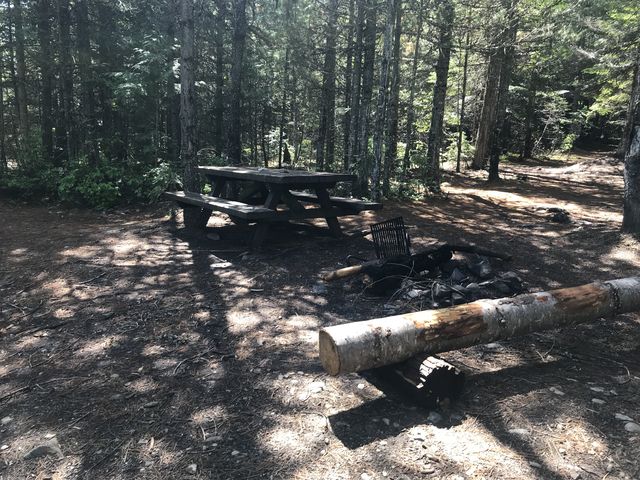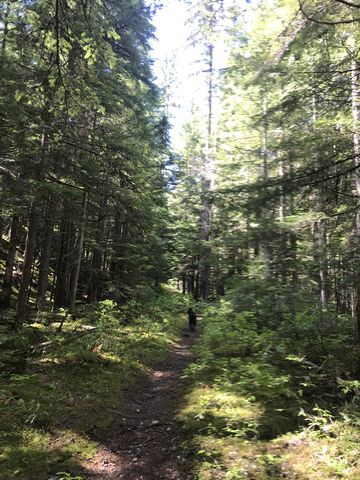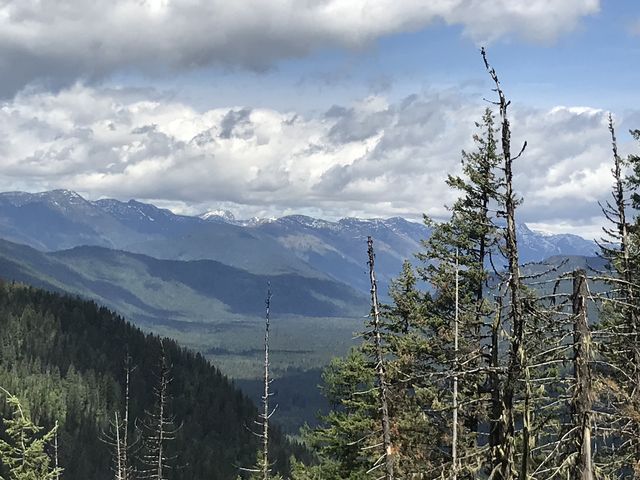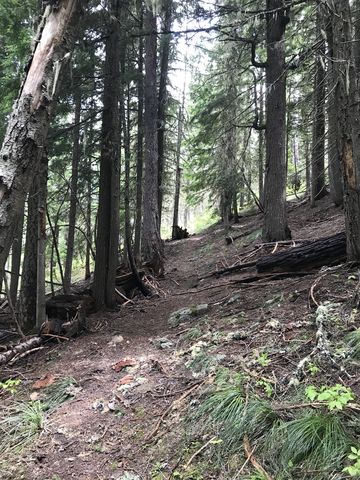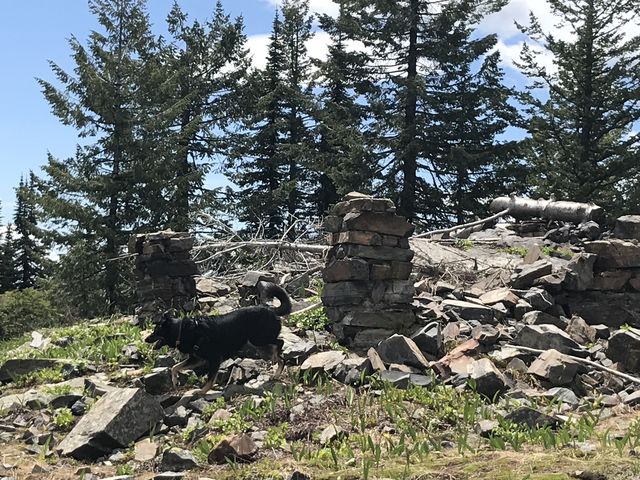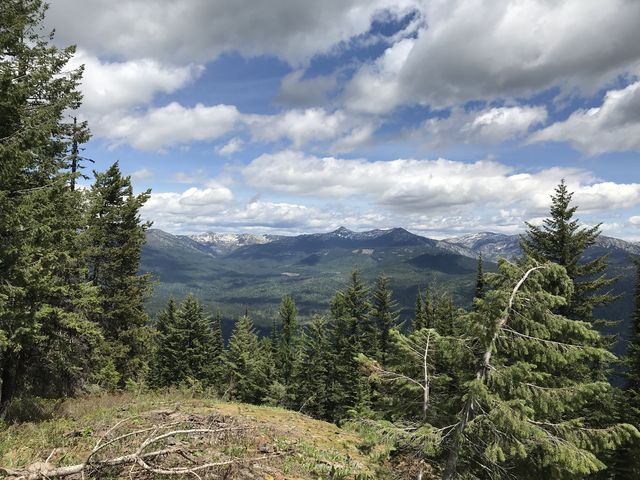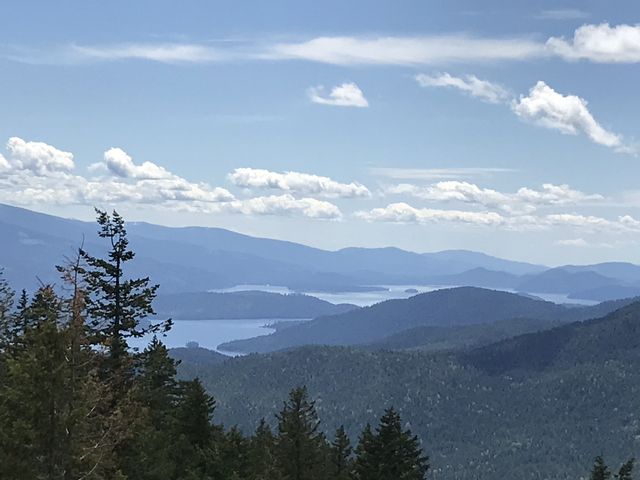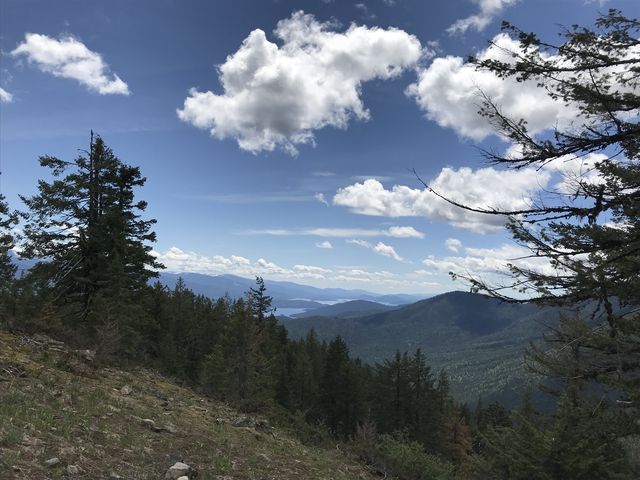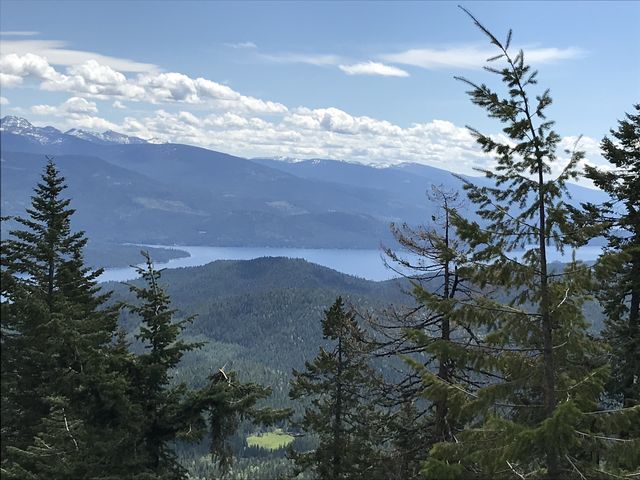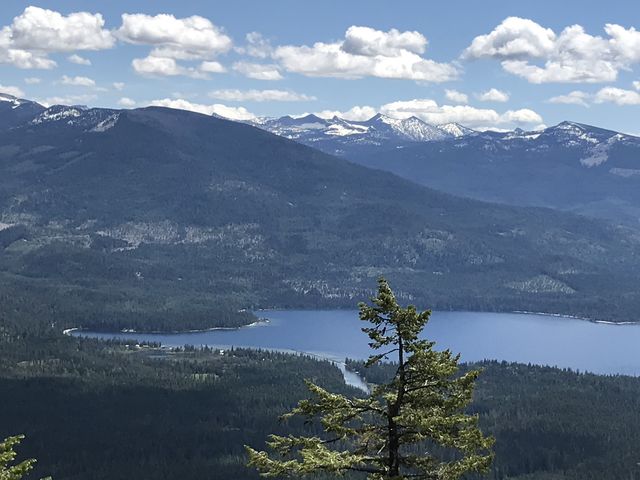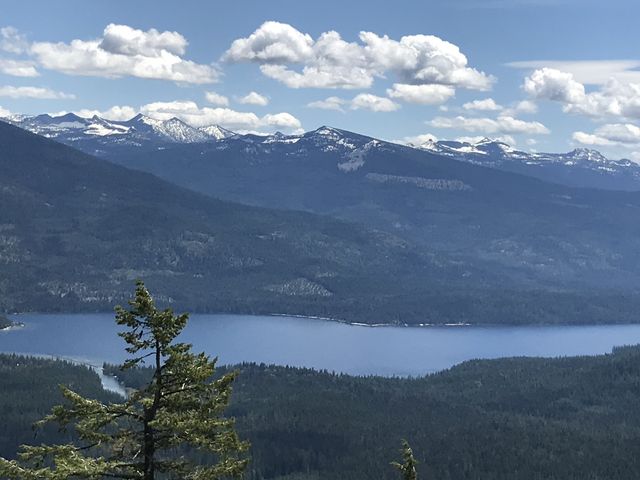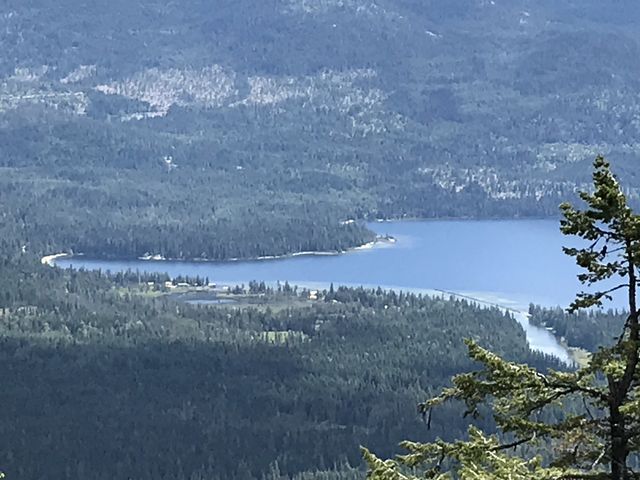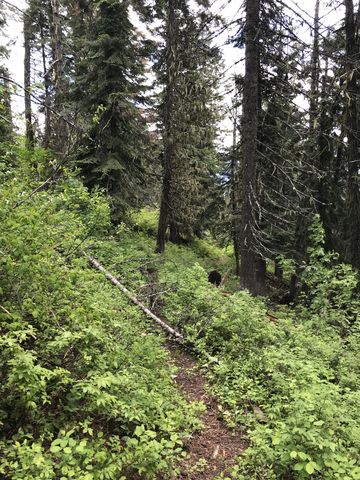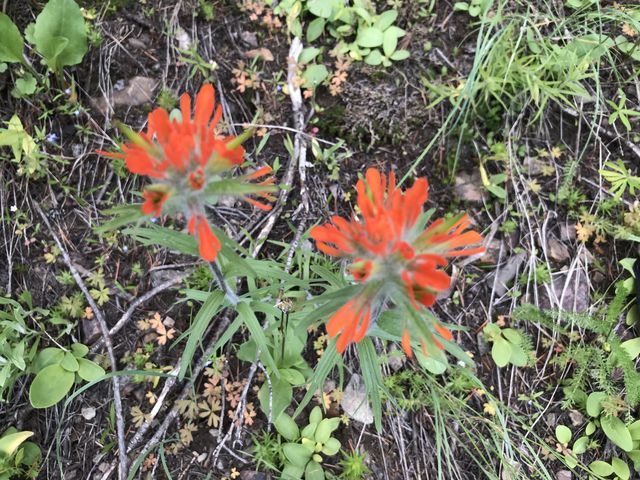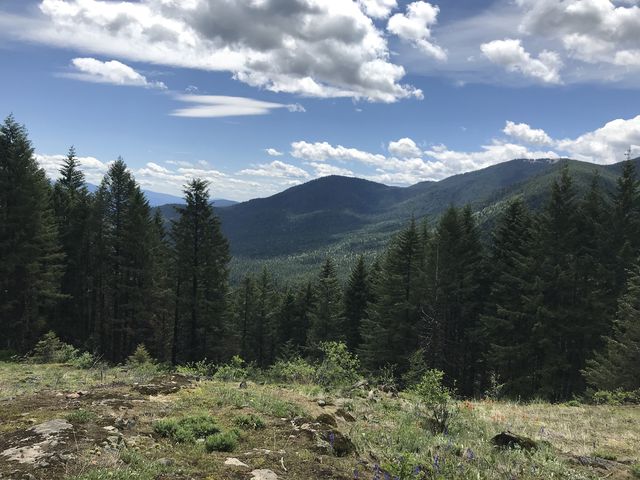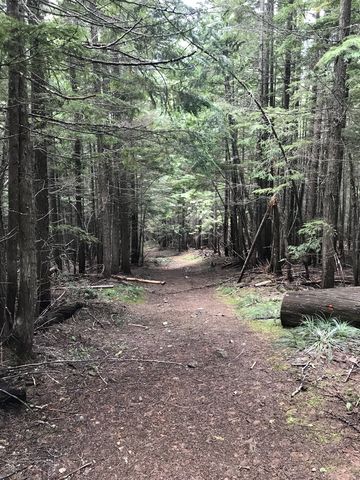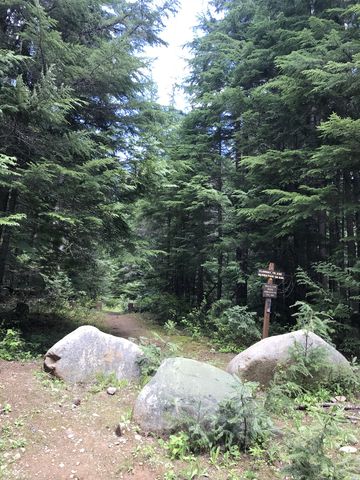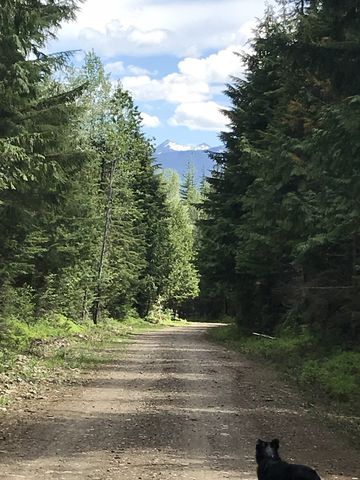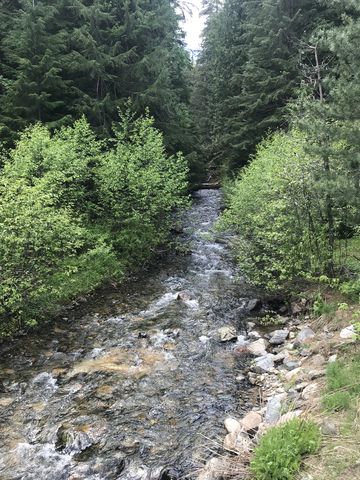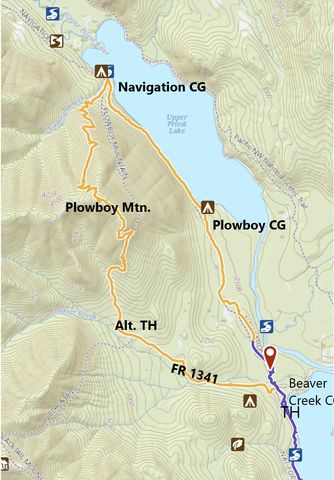 Alternate Routes
The Navigation Trail 291 connects to FR1327, which connects to FR 1013 and you could follow that to either connect to the Upper Priest Lake trail (which heads south on the other side of the lake) or the Upper Priest River trail (which essentially ends at the Canadian border)
The trailhead for Blacktail Mountain is also on FR1341
Parking a shuttle on FR1341 cuts the route by 2 – 3 miles
From Beaver Creek Campground you can connect to the Lakeshore trail, going south
© 2016 – 2018 NaughtyHiker. All rights reserved. No duplication without permission.