The Pulaski Tunnel trail is a great history lesson, chronicling the events of the 1910 Great Burn that consumed 3 million acres across the northwest in only 2 days. Just a half-inch of rain had fallen in June of that year, followed by none in July and by August 1,400 fires were burning across the western states. On August 20th, hurricane-force winds fanned the flames into an inferno. A crew of 45 men, led by Ed Pulaski, fought the fires near West Fork Placer Creek, some 10 miles southwest of Wallace. Pulaski's crew retreated towards Wallace, but was trapped by a newly sprung-up fire. As a last resort, Pulaski ordered his men and two horses into the Nicholson adit, a small prospecting mine only 250 feet deep. Miraculously, all but 6 of the men survived.
Difficulty
Moderate (uphill hiking)
Duration
1:17 hours moving time (Hiking)
High Point
3,671 feet (Nicholson adit)
Low Point
2,895 feet (Trailhead)
Trailbed
Blacktop, packed gravel, packed dirt
Camping
There is a vault toilet at the trailhead
Administration
Coeur d'Alene National Forest
Status
National Register of Historic Places
Open To
Hikers
Dogs
Horses
(
Fabulous!
)
Directions
In Wallace, head west on Cedar Street until it ends at First Street. Turn left onto First, then right onto Bank Street. Follow Bank until it ends at King Street. Turn left and follow King Street for a mile out of town to the trailhead. It is well marked and there is parking for 4 – 5 cars.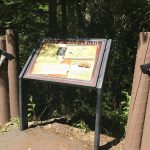 The story of the fire and Pulaski's heroics is told by means of a dozen or so interpretive signs spread out along the 2-mile (one-way) trail, which climbs steadily uphill paralleling West Fork Placer Creek. Signs aside, there are also a number of mining remnants along the way, such as dams, piping and a ventilator (of the War Eagle mine, a much larger mine that Pulaski wanted to reach but wasn't able to). Most of the trail is a wide single-track of packed dirt or gravel (the first few hundred yards are blacktopped and ADA-accessible). A few brooks and Placer Creek are easily crossed via wooden bridges.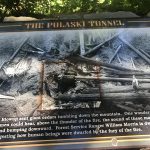 It is difficult to imagine what the area looked like after the fire. Today, the forest–fir and spruce and thick undergrowth–is lush and verdant. At trail's end, charred-timber replicas, view-able across the creek, stand guard over the open mouth of the mine (the mine itself is barred).
One more thing: Pulaski is the inventor of the mattock-axe combo tool the forest service uses to this day to fight forest fires!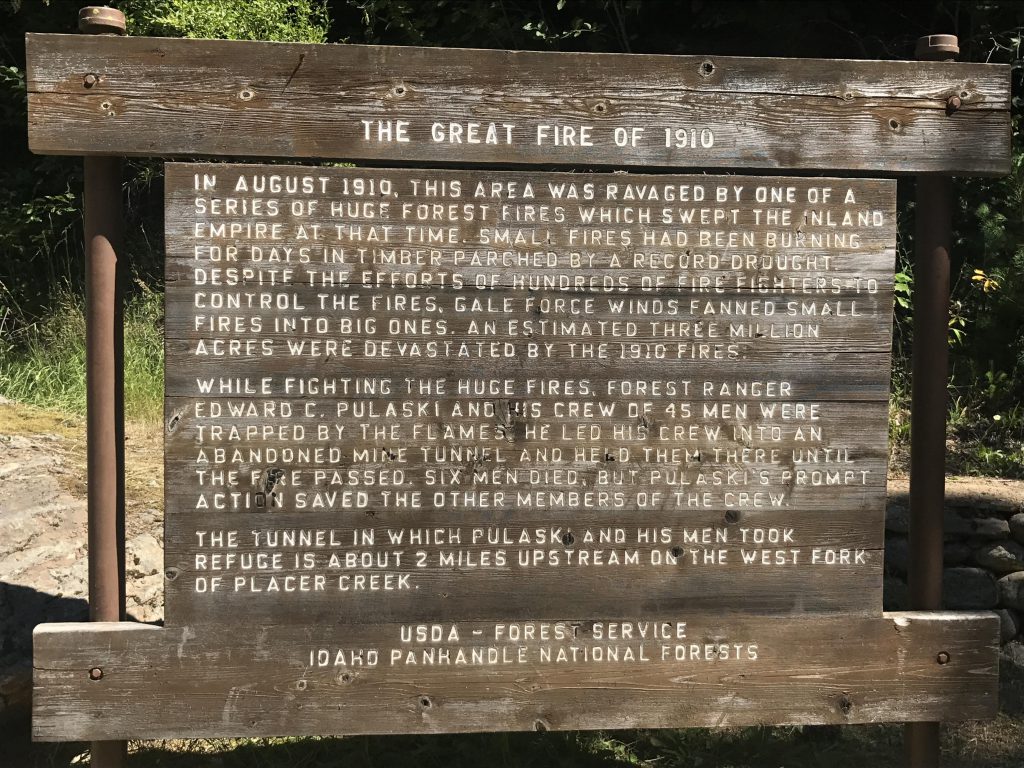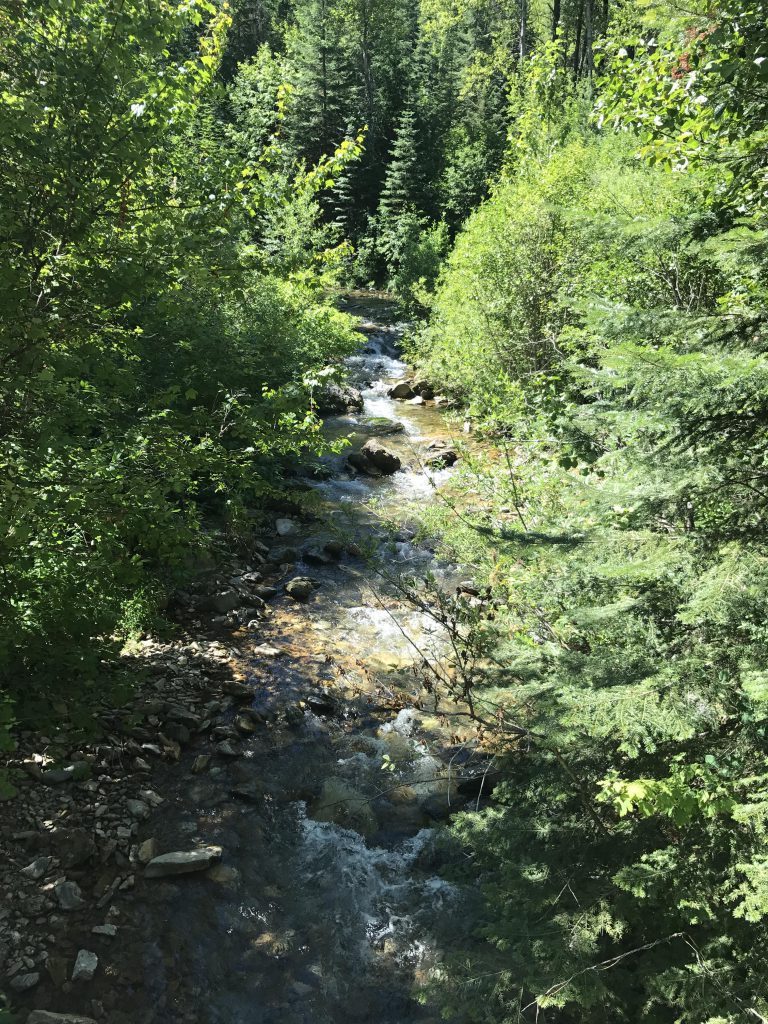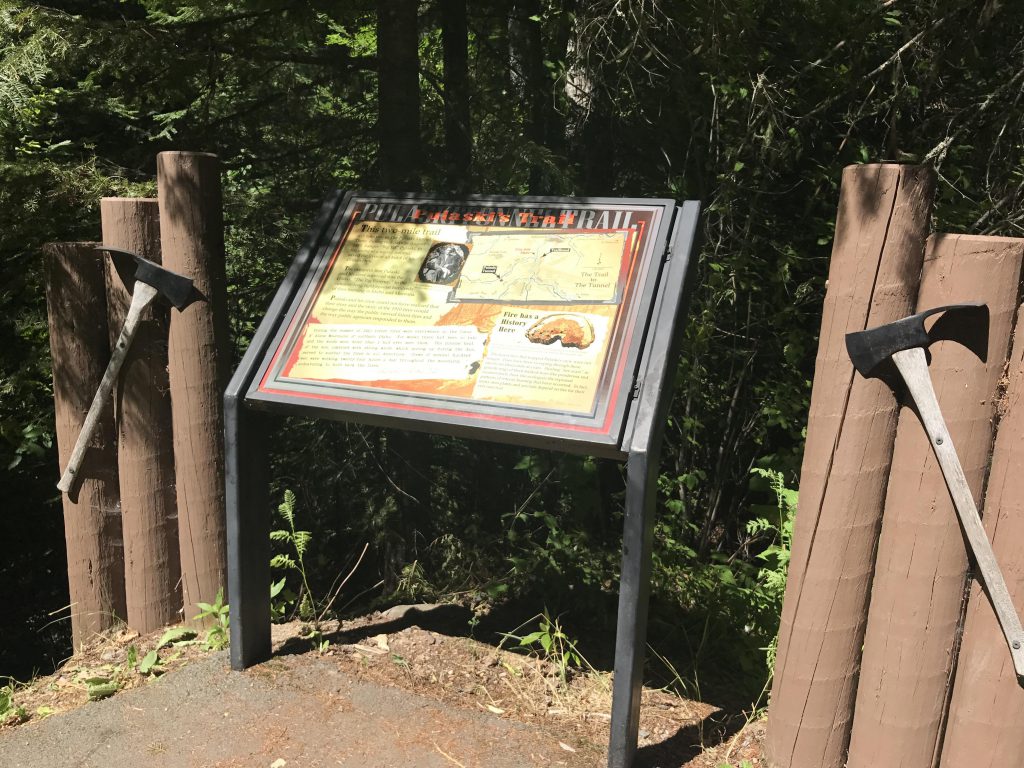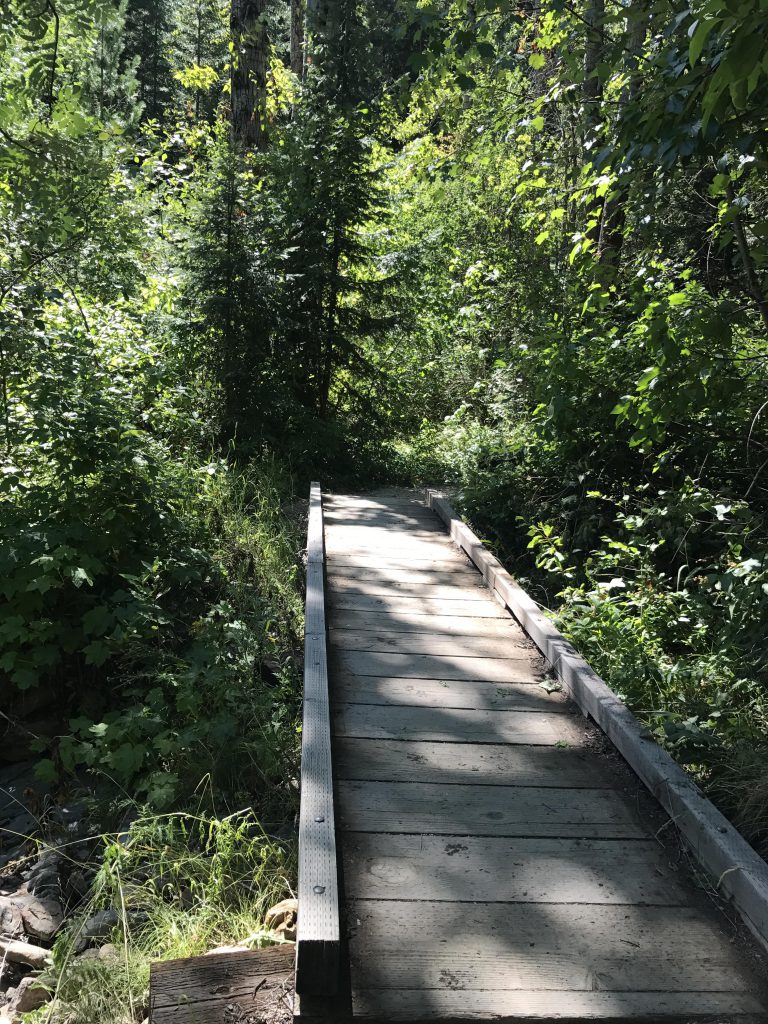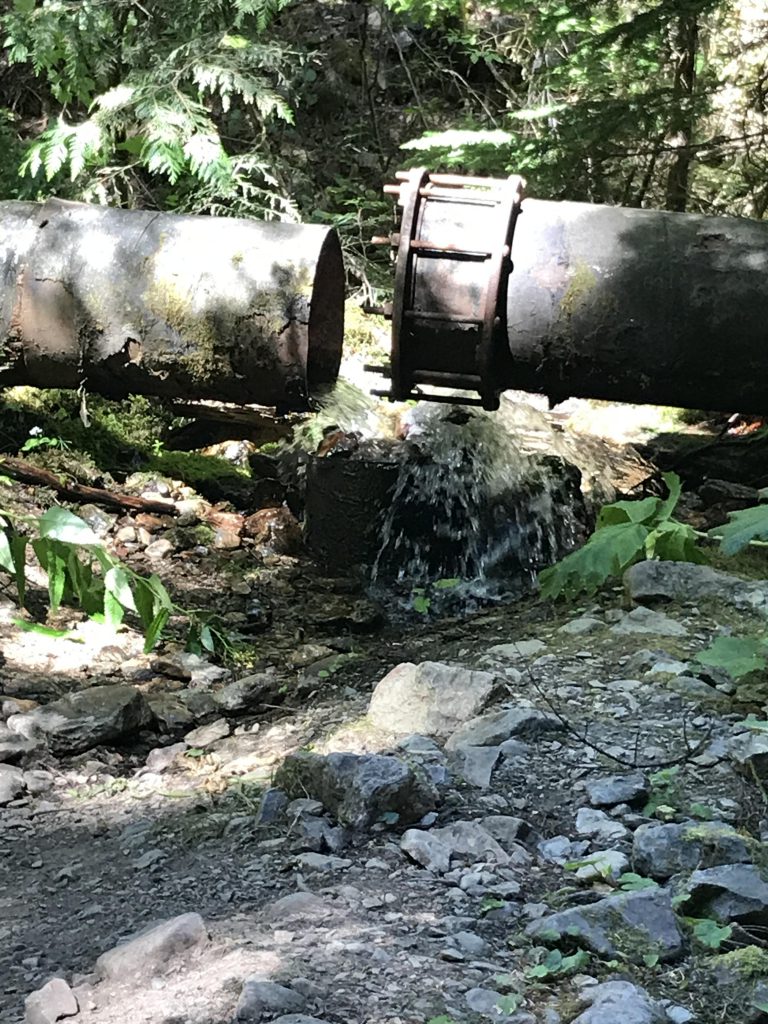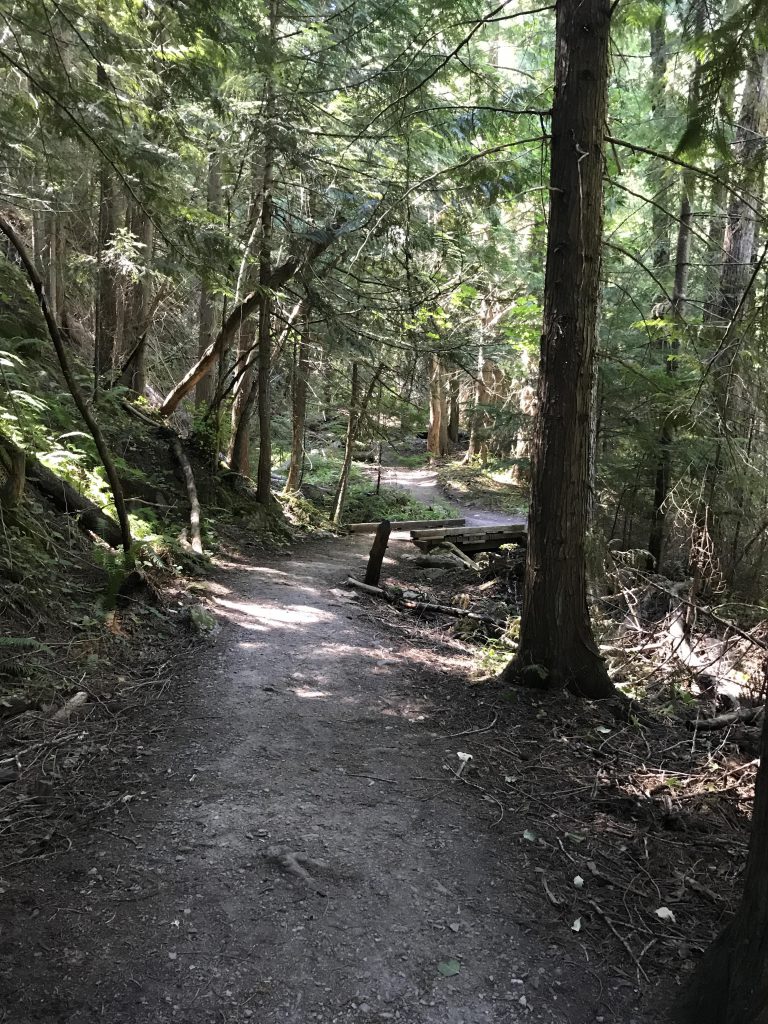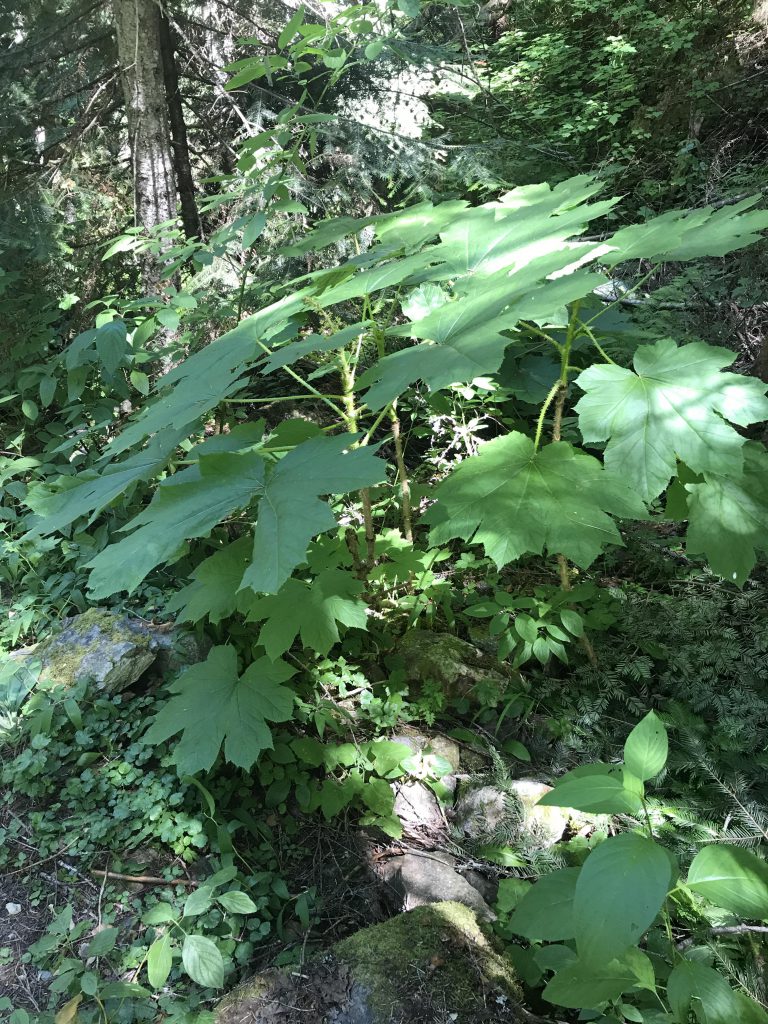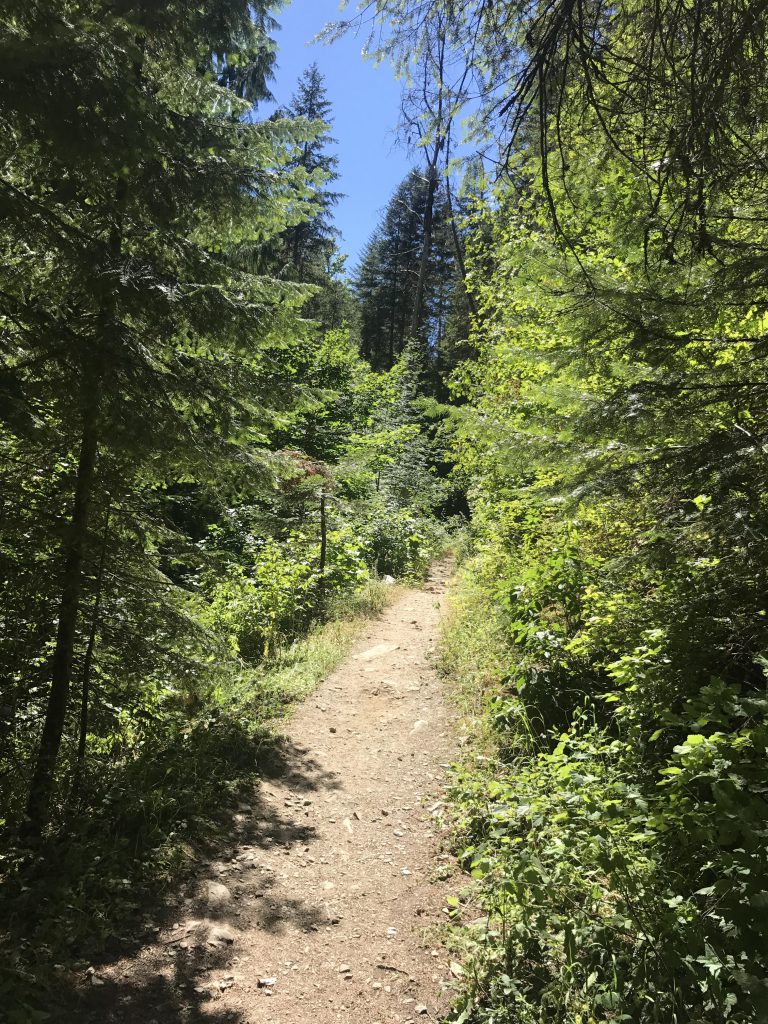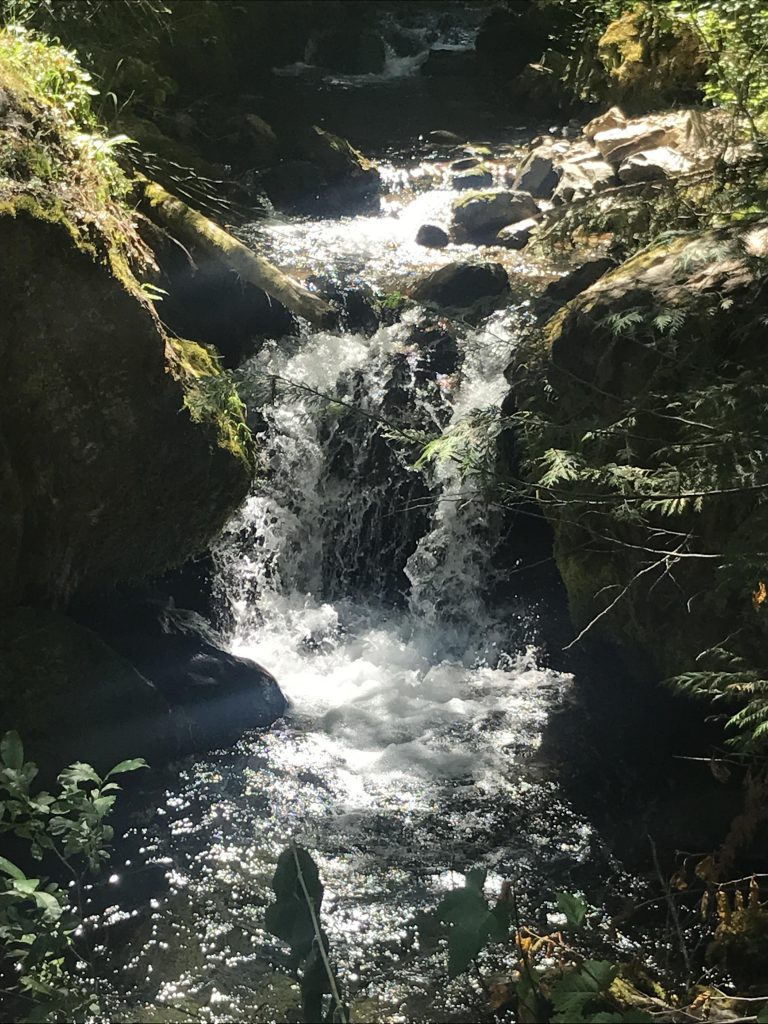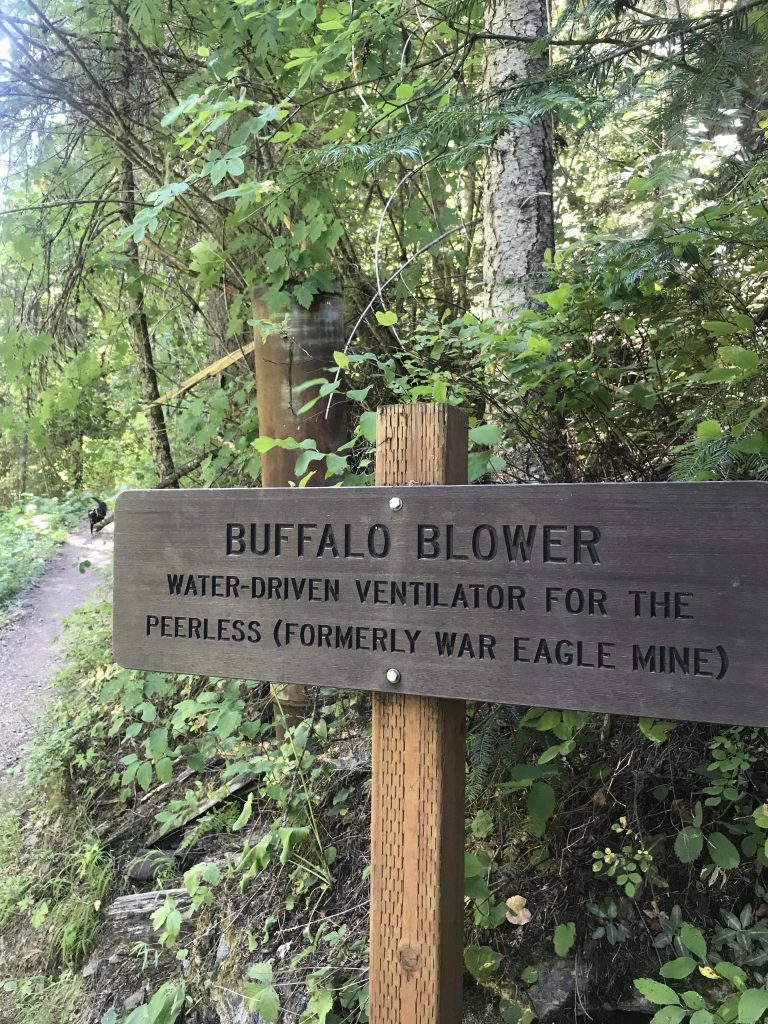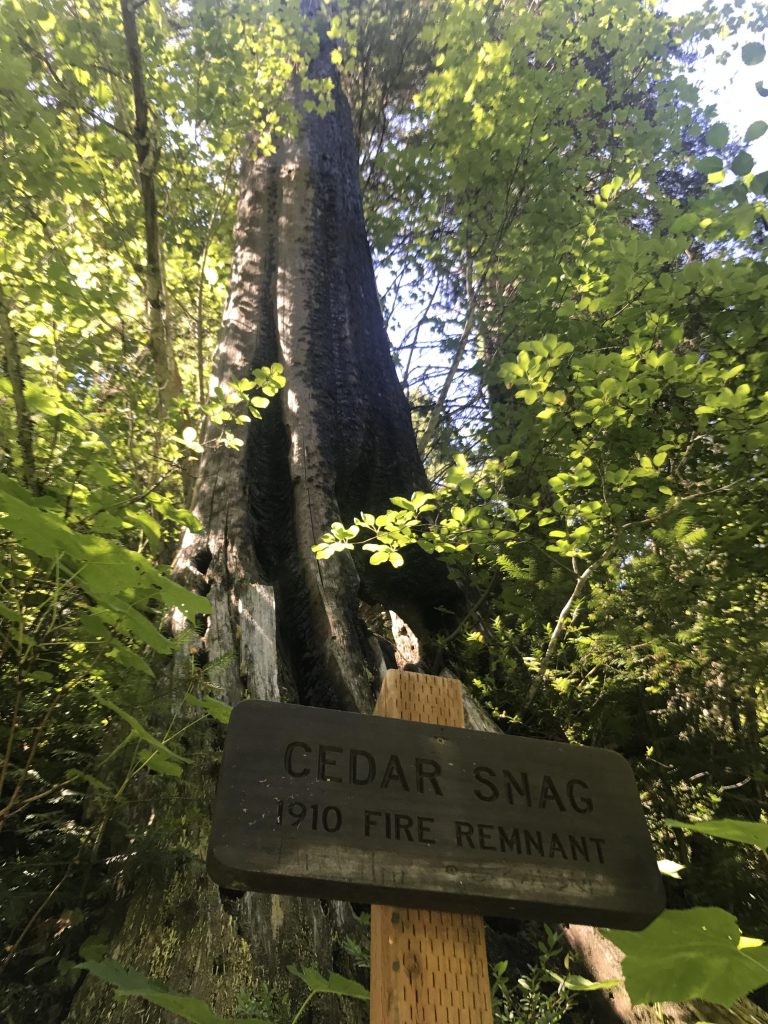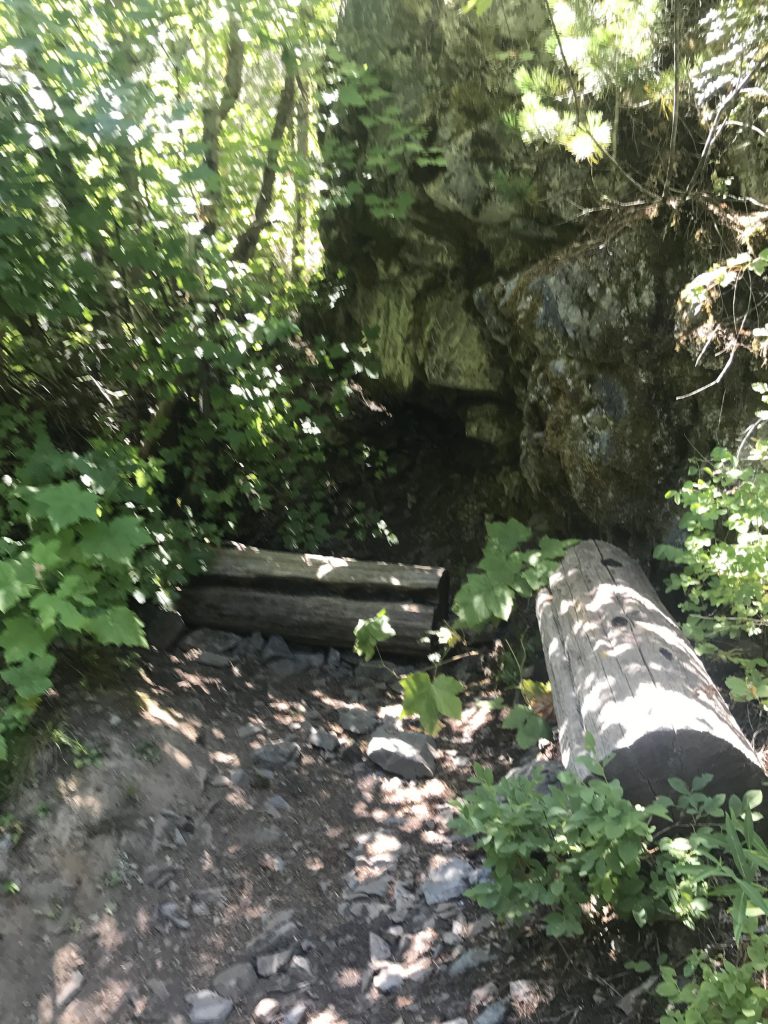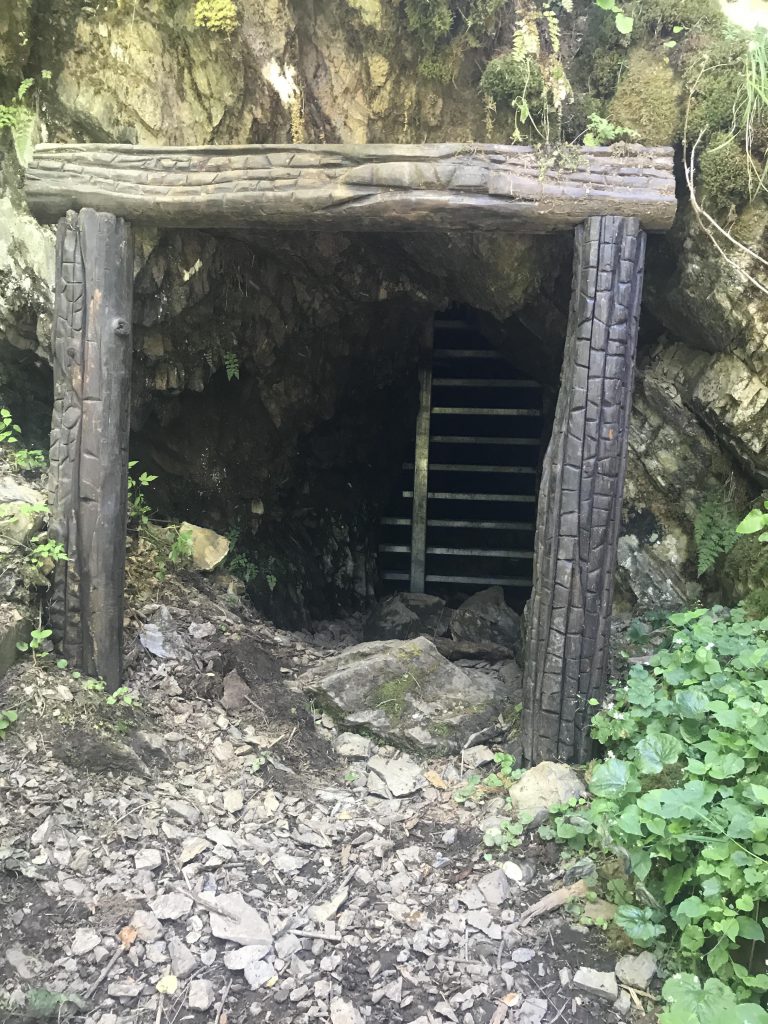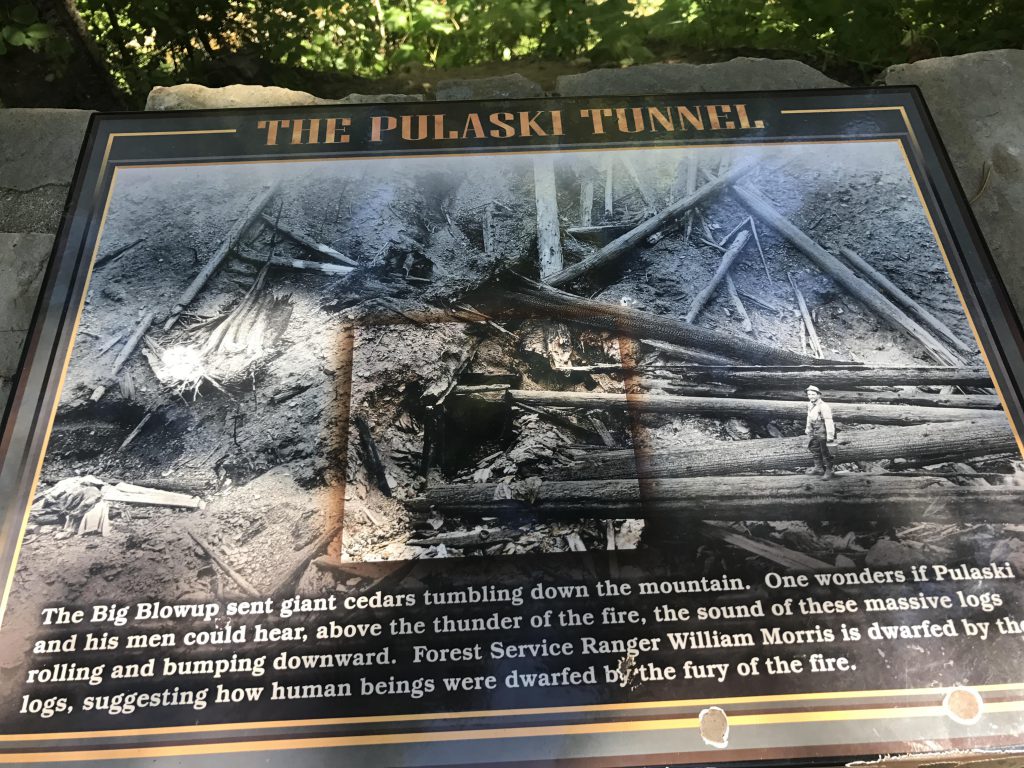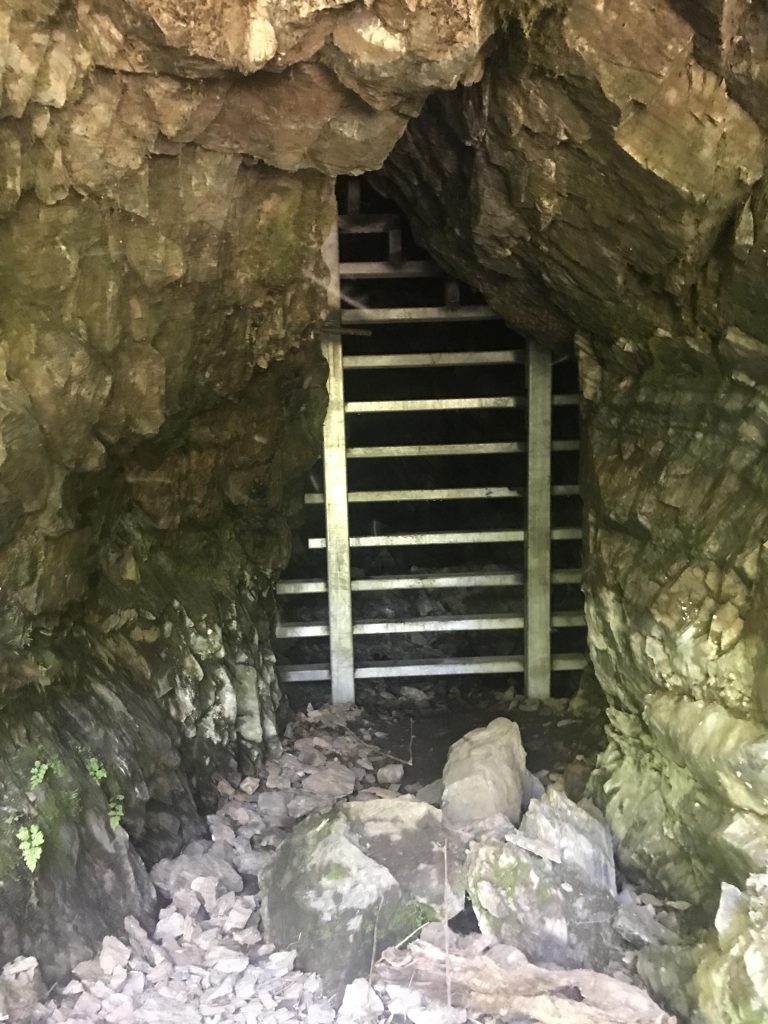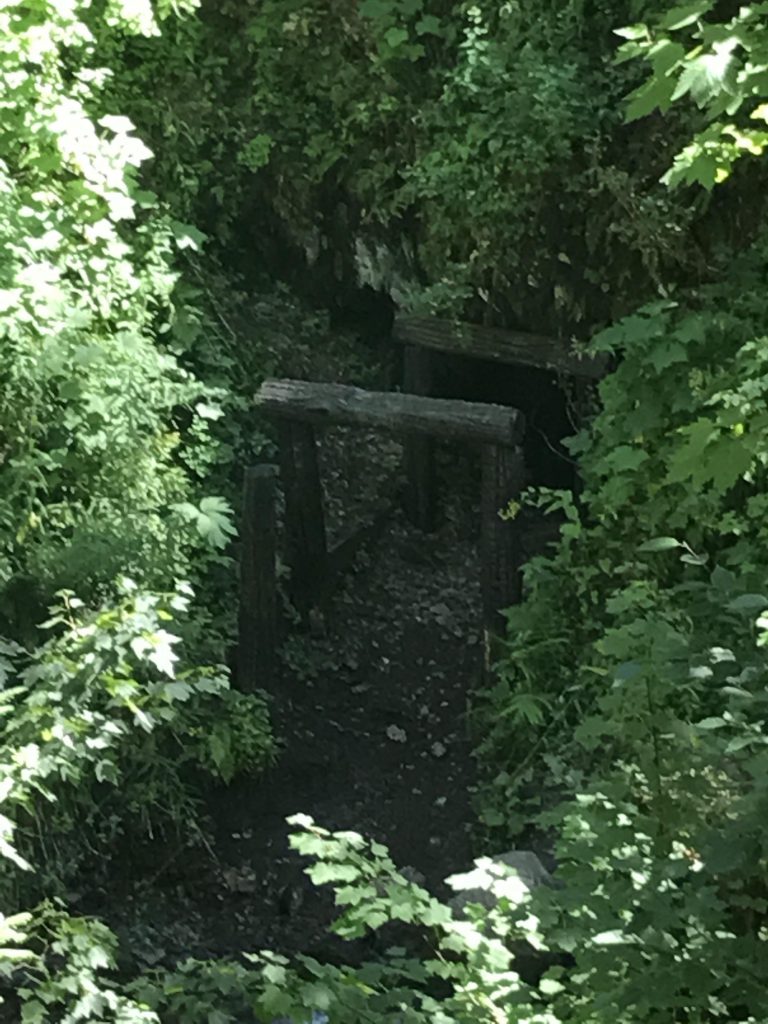 © 2016 – 2023 NaughtyHiker. All rights reserved. No duplication without permission.