Sheltered from fire and wind for hundreds of years, and save from loggers since 1960, Ross Creek Cedars showcases ancient western red cedar growing in a rainforest-like setting. A level path meanders for a mile among the giants. Many specimens exceed 10 feet in diameter and reach nearly 200 feet into the sky. Informative signs explain the ecology and history of the grove.
Difficulty
Easy (wheelchair accessible)
Duration
0:27 hours moving time (Hiking)
Water
Ross Creek (cross the bridge behind the picnic area to get to the creek)
Camping
None available (nearest campground is Bad Medicine), but there is a picnic area and vault toilets
Administration
Kootenai National Forest
Open To
Hikers
Dogs
(
Dogs must be leashed
)
Directions
At the south end of Bull Lake, turn west onto NF-398 off of MT-56, about 20 miles south of Troy. It is signed Ross Creek. Follow the road for 4 miles to the trailhead. About a mile in make sure to turn sharply left to stay on NF-398 instead of going to the Bad Medicine campground. The road is blacktopped single-lane with turnouts. There is parking for probably two dozen cars, but may well be full as this is a very popular site.
Season
Year-around, but the access road is closed for skiing during the winter months (December onward)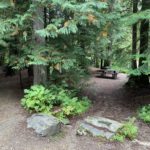 The picnic area and access to Ross Creek is at the eastern end of the parking area, while the trail starts at the western end. Once on the trail, you'll see magnificent ancient cedars practically at every step and they only get larger and mightier as the trail progresses through this 100-acre scenic area. Not quite a half mile in, the trail splits into a loop and it really doesn't matter which way you go. Have fun!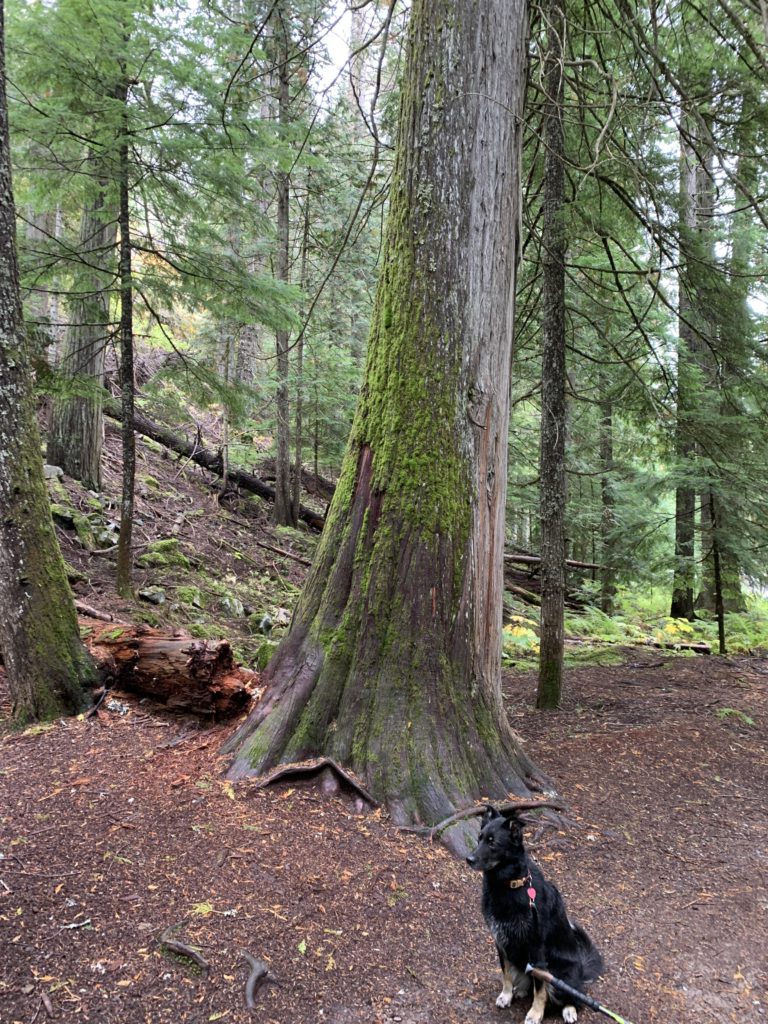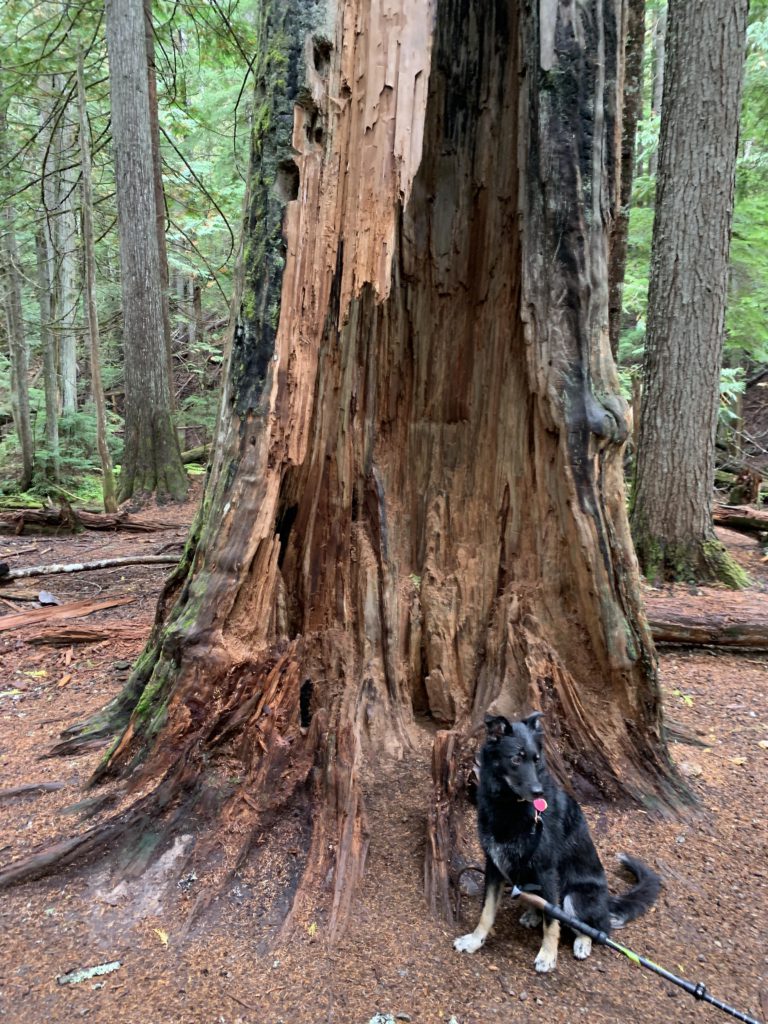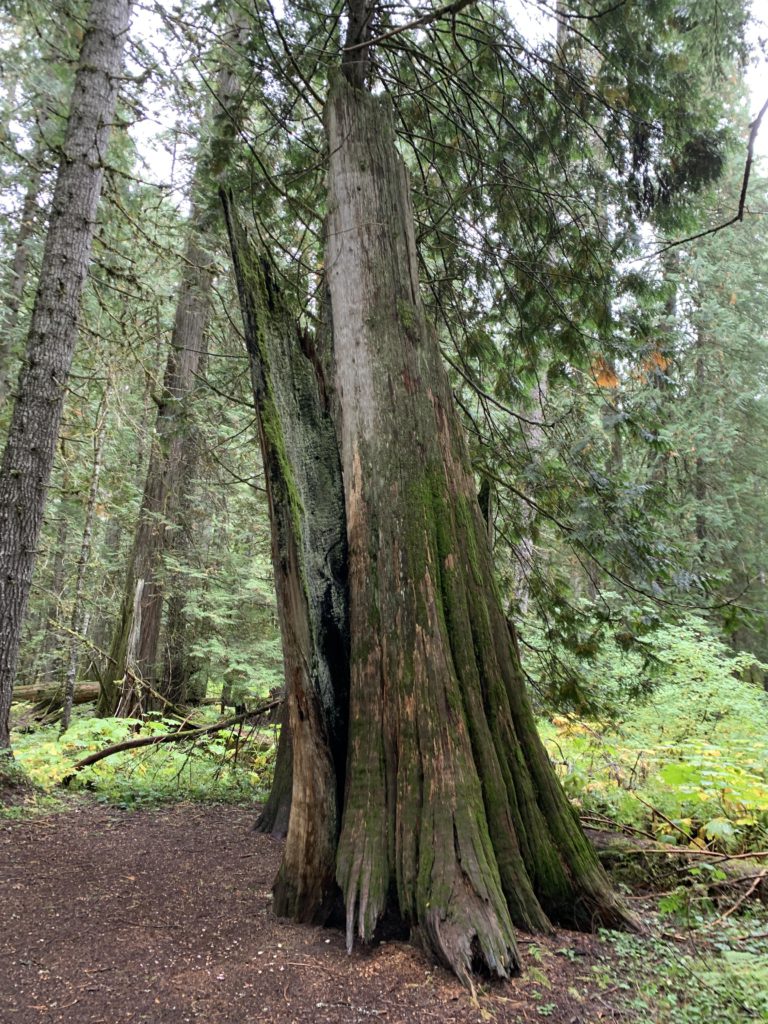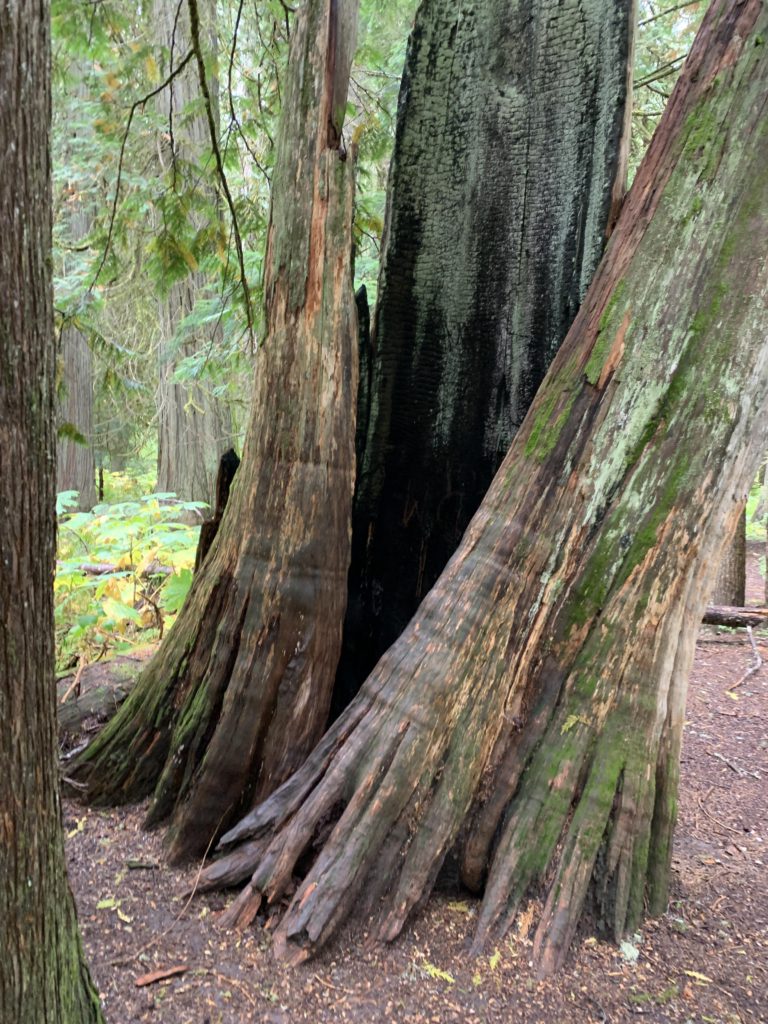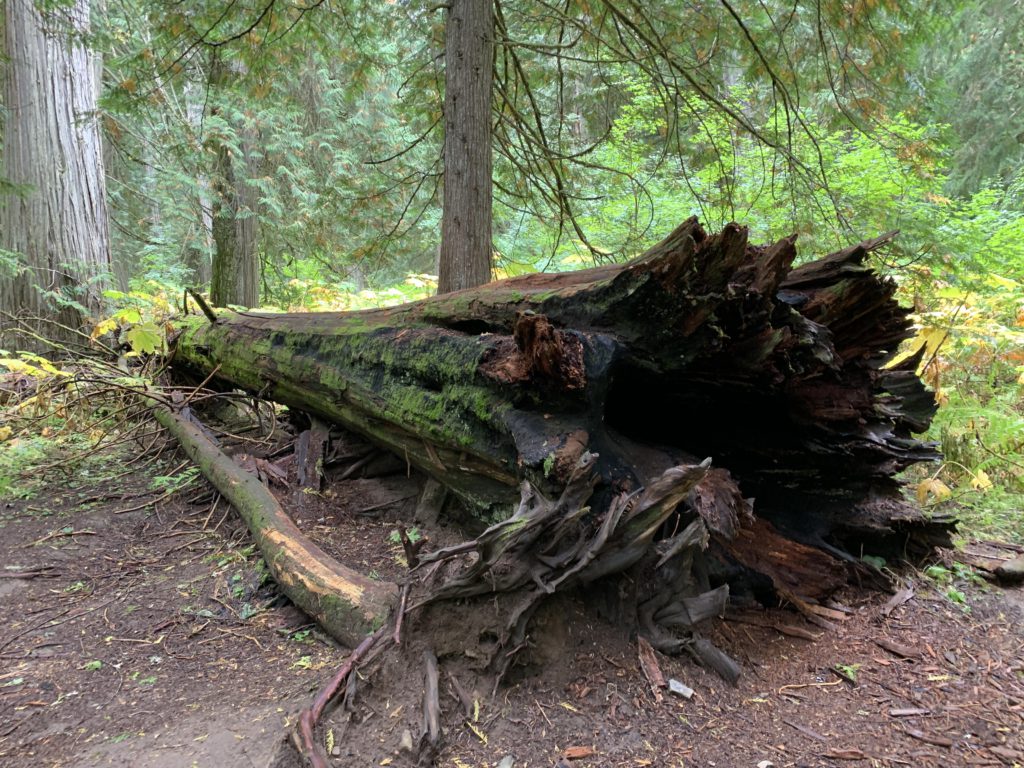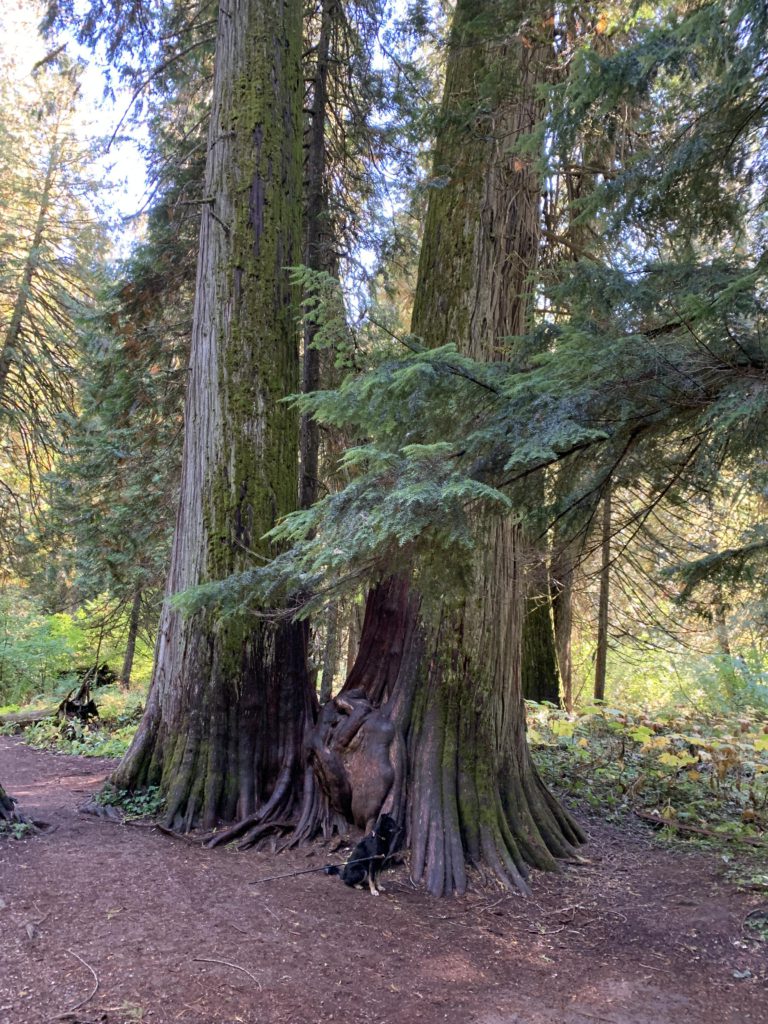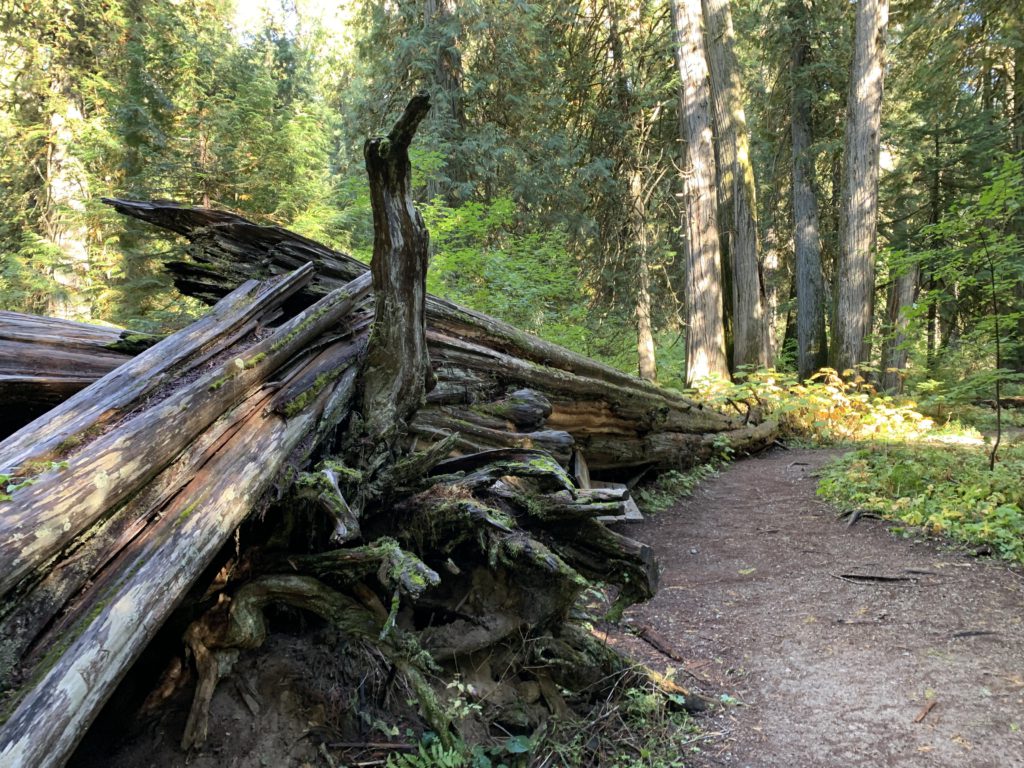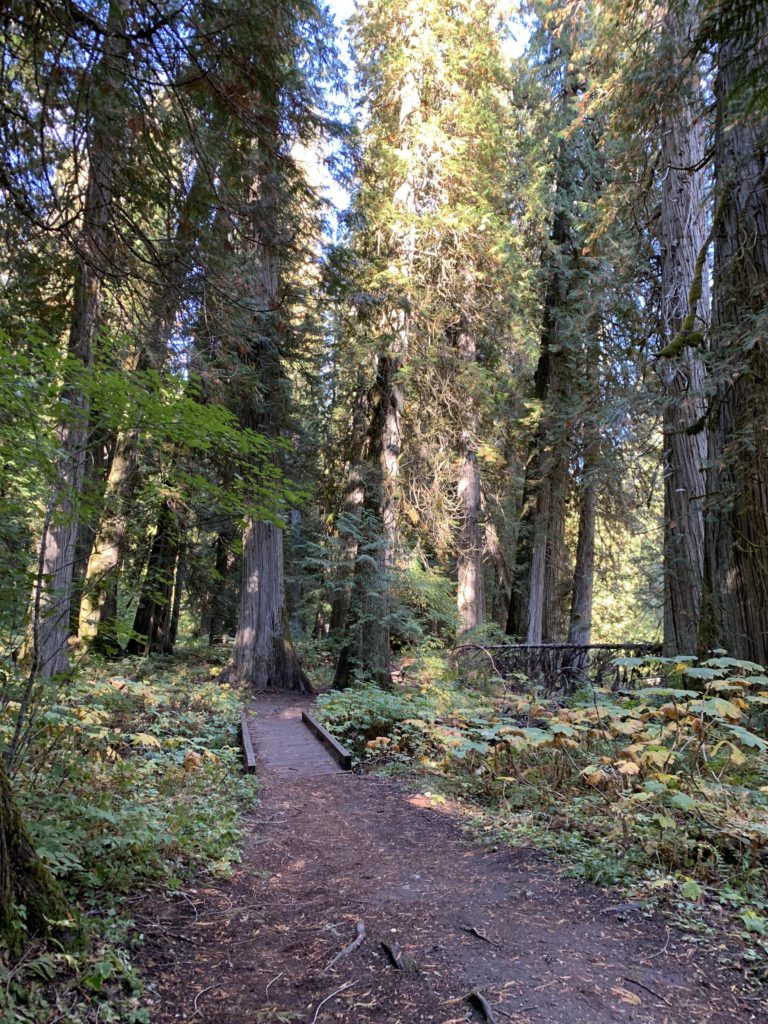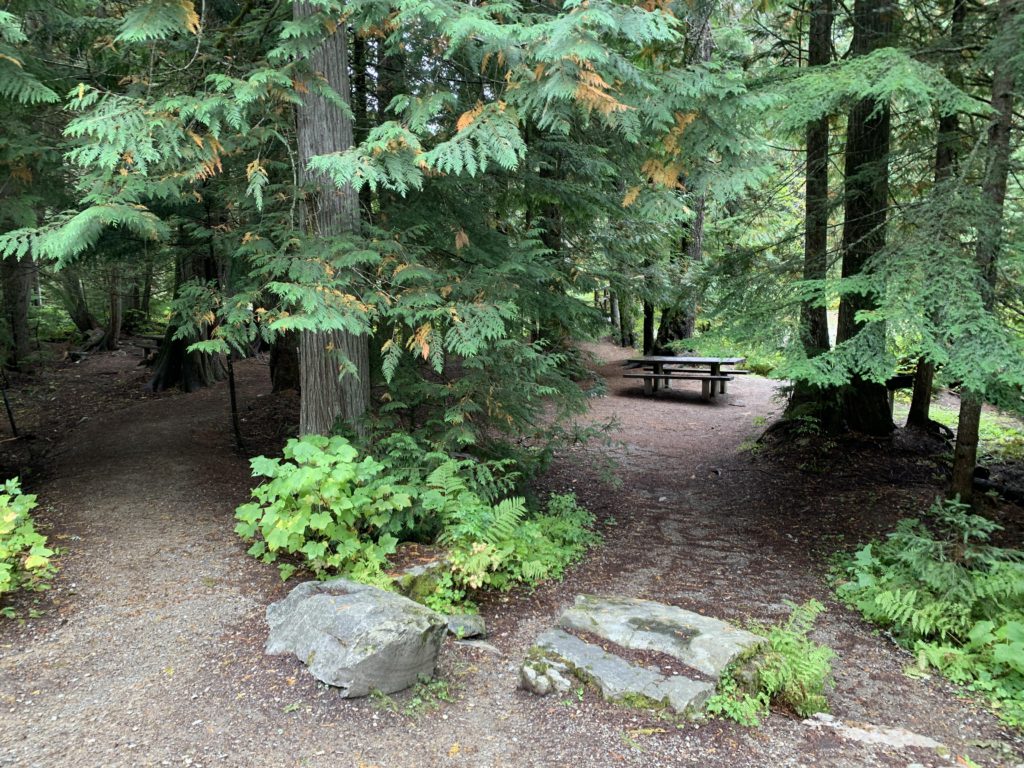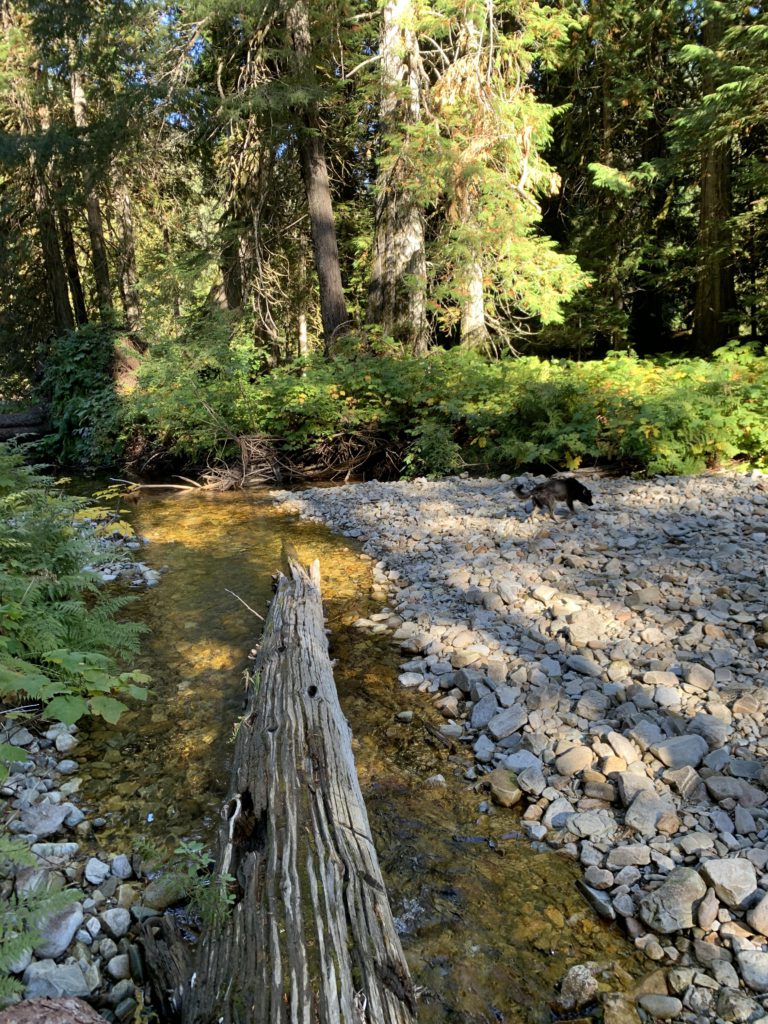 © 2016 – 2023 NaughtyHiker. All rights reserved. No duplication without permission.