Flower Point is an old lookout tower site easily accessible via a singletrack from the Cabinet's Flower Creek trailhead on the edge of the northeastern Cabinet Wilderness. The lake is an eye-pleasing but marshy affair where you likely might find moose and bugs. This being October, we found neither.
Difficulty
Moderate (some uphill hiking)
Duration
0:59 hours moving time (Hiking)
High Point
4,284 feet (Flower Point)
Low Point
3,718 feet (Trailhead)
Conditions
Good, except for the approach to the lookout tower, where the trail is faint
Administration
Kootenai National Forest
Open To
Hikers
Dogs
Horses
Mountain Bikers
(
)
Directions
From Libby, MT, take US-2 south to Shaugnessy Road. Turn right (west) and follow the road uphill for a three-quarters of a mile to a three-way intersection. Turn left onto East Side Flower Creek Road / Snowshoe Road and follow that for another three-quarter mile. Turn right onto Granite Creek Road (FR-618). Follow this for another three-quarter mile, then turn right onto Flower Creek Road (FR-128, gravel). Continue for about 5 miles to the trailhead. There is parking for a half-dozen cars or more. The trail starts a bit south of the parking area and is marked (but not with the trail #).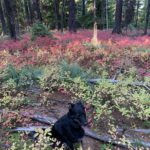 The trail starts at the Flower Creek trailhead, which is the starting point of three different trails: Flower Creek 137, heading to Sky Lakes, which commences on the west side of the road, south of the parking lot (as you drive up, the first trail to your left); Parmenter Connector 15, which starts at the head of the parking lot (dropping off to the right), and Flower Lake 16, which climbs up east of the parking lot (to the right as you drive up). It ascends through the woods, a proper singletrack, to a signed fork where the left heads up to Flower Point and the right a short distance downhill to Flower Lake. It's about a mile uphill to the lookout on good tread, crossing a forest road along the way (with a marker), but near the top the trail fades. The summit is easy enough to locate, though, and you'll find the lookout tower in shambles. Trees have taken over the summit completely, so don't expect a view of any kind. There is a cell phone signal, however, which was the main reason for undertaking this short hike: Having completed the Sky Lakes and Hanging Valley loop, we sent home an "all-clear" message and headed over to the Granite Creek trailhead for the next day's adventures!
Alternate Routes
Trails 15 (Parmenter Connector) and 137 (Flower Creek) are other options from the same trailhead
Trail 14 (Indian Head) commences a short distance down trail 15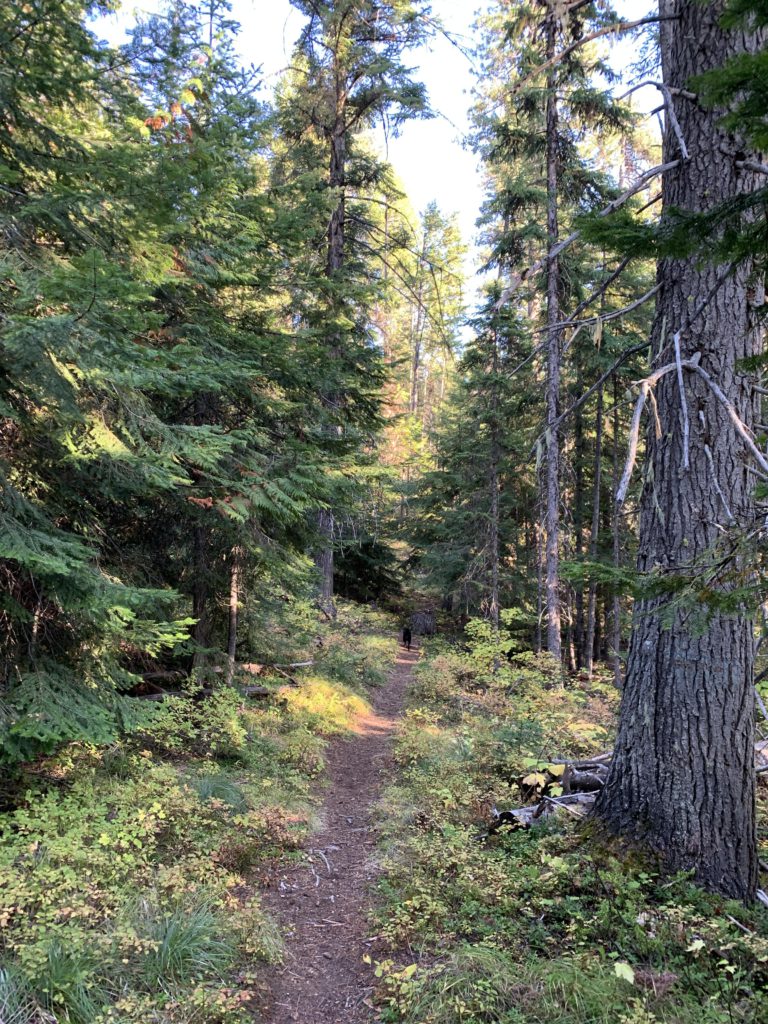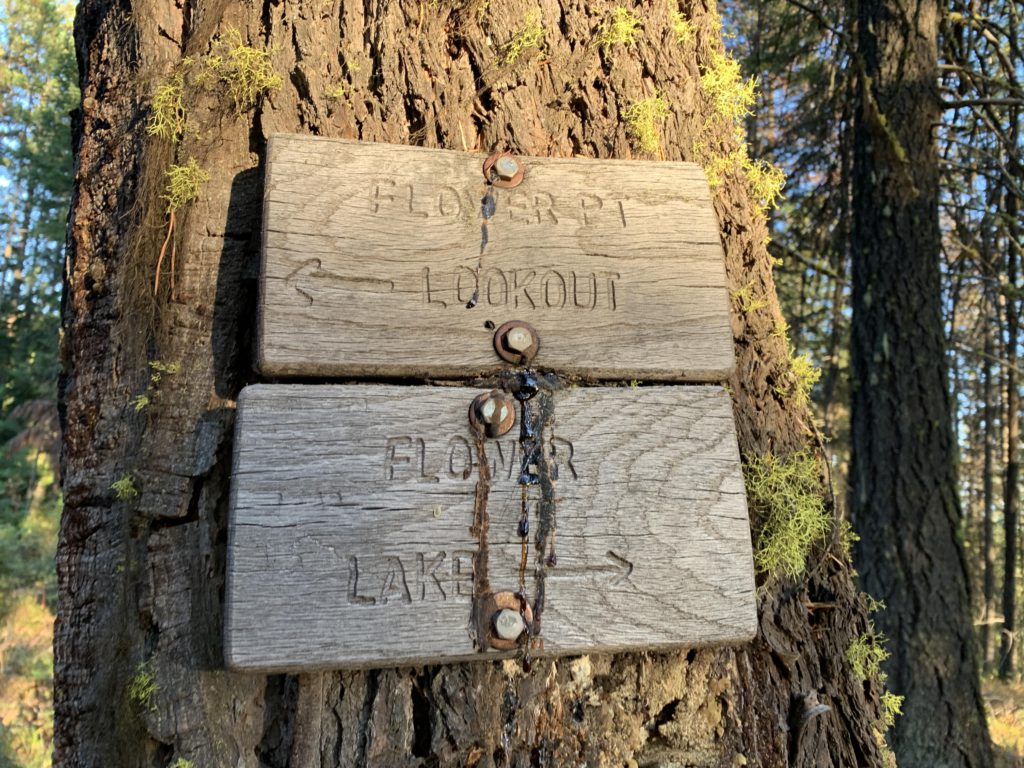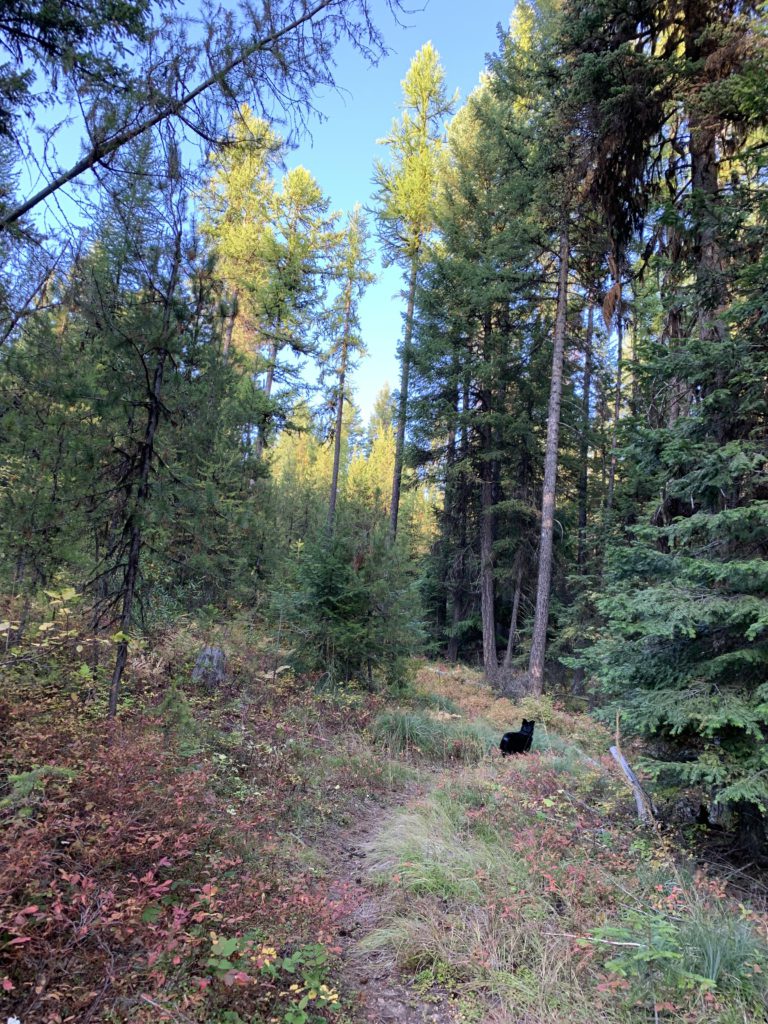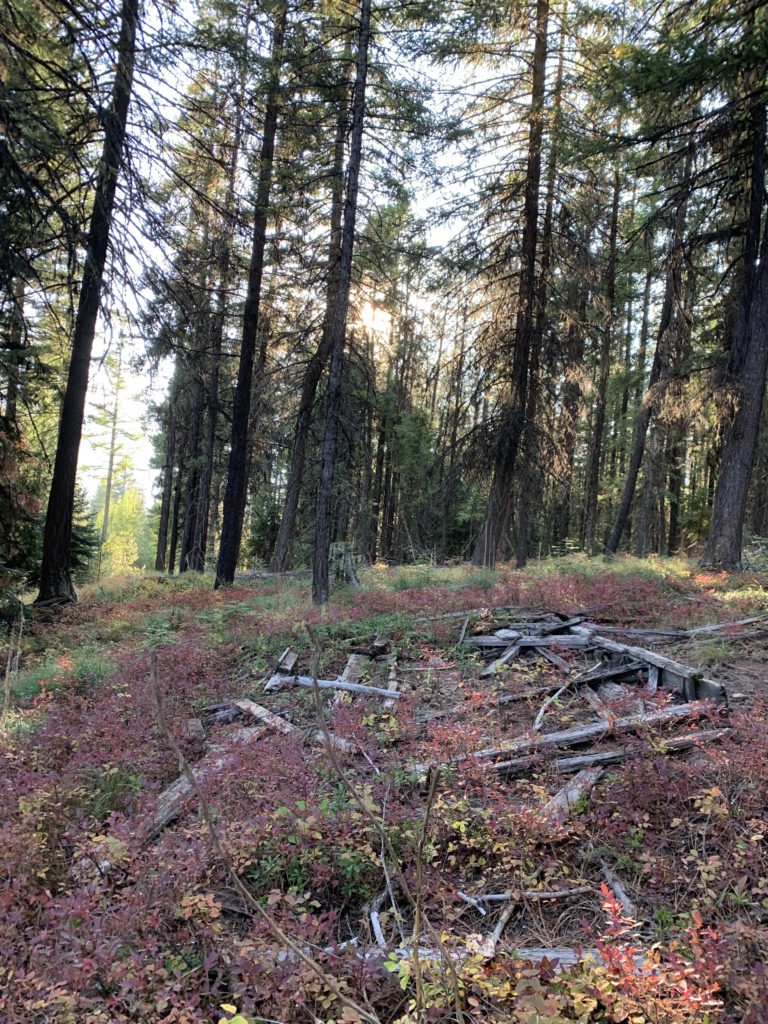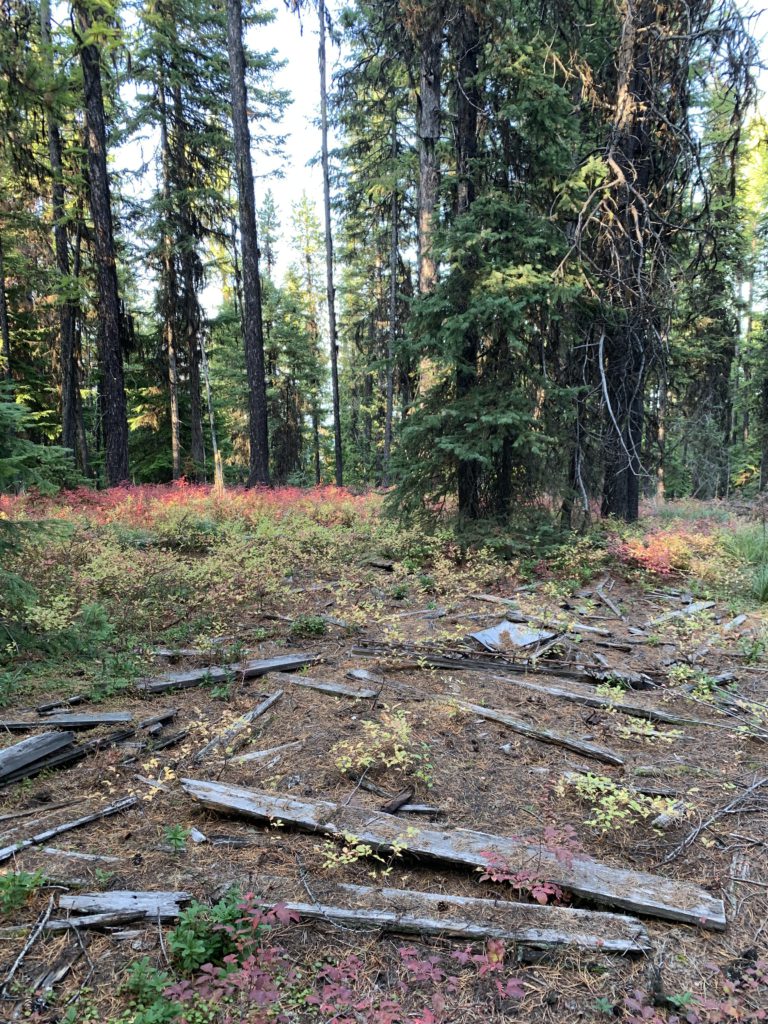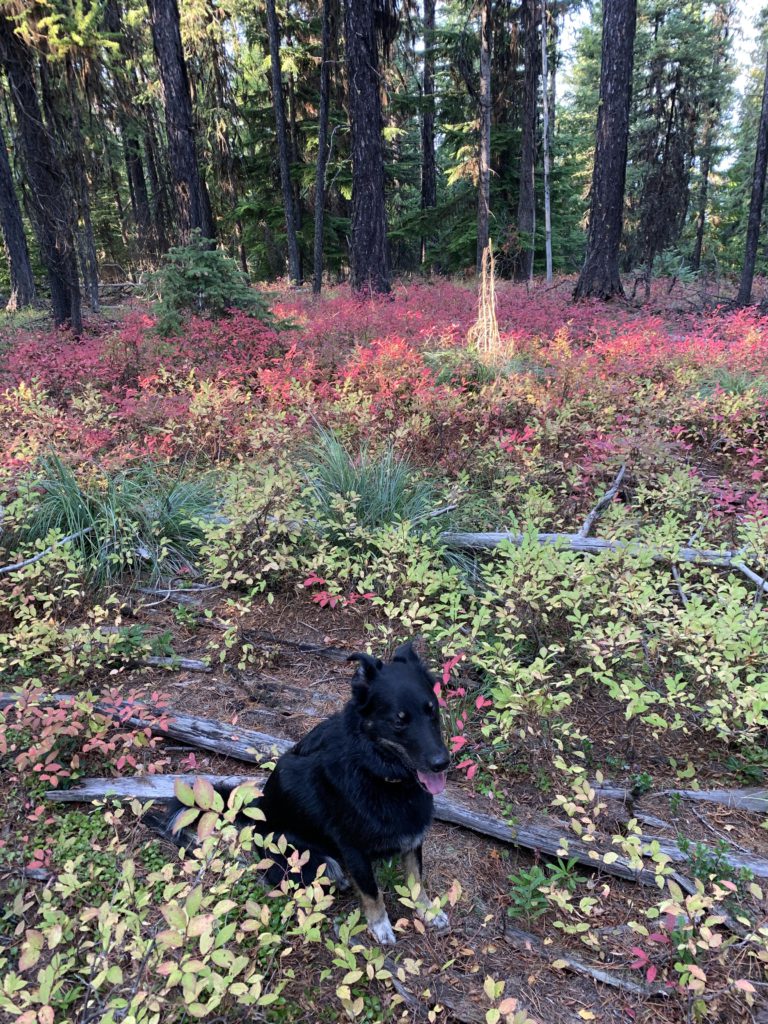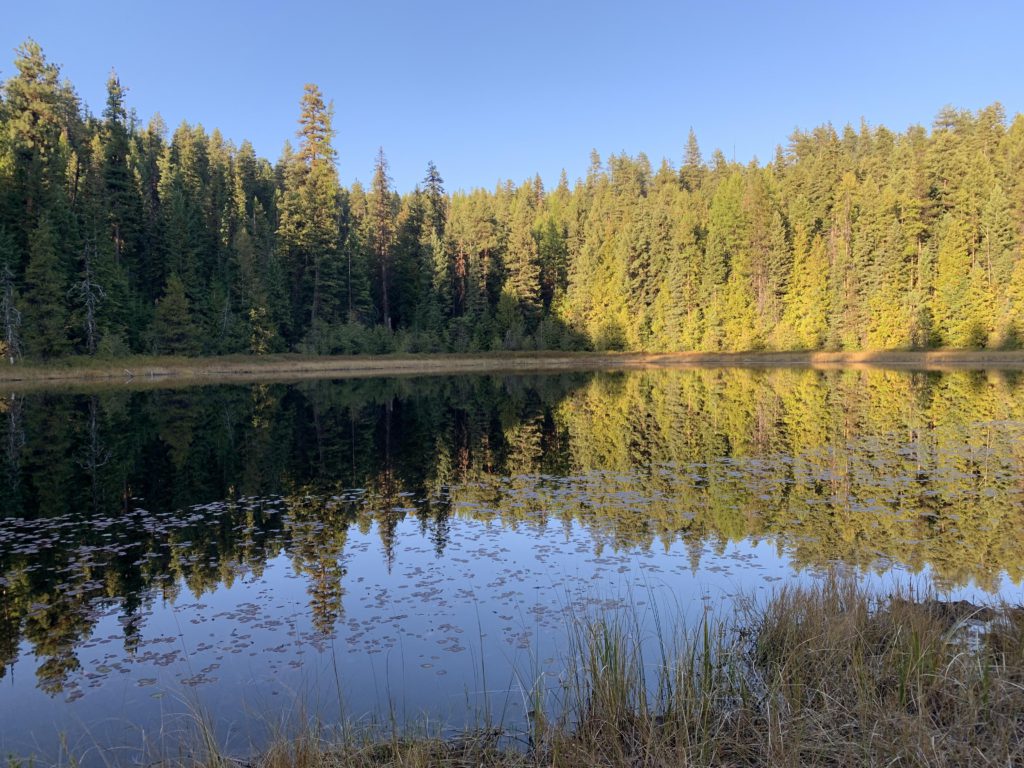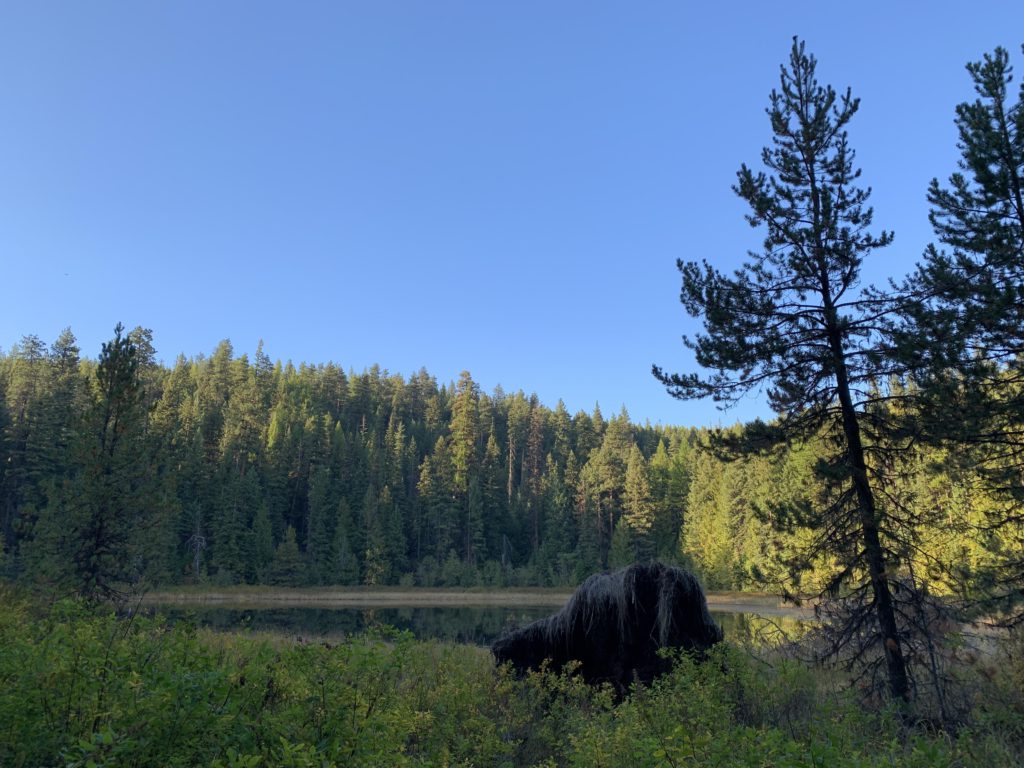 © 2016 – 2023 NaughtyHiker. All rights reserved. No duplication without permission.