The Big Spar Lake trail refused to show its best side on this fall morning, being shrouded in fog most of the time. It would make for great summer hiking, though, as the path meanders through a pleasant cedar forest. Perhaps the best part is the old-growth cedar grove along Spar Creek.
Difficulty
Moderate (the drop to the lake is a bit steep)
Duration
2:28 hours moving time (Hiking)
High Point
3,551 feet (Trailhead)
Low Point
3,238 feet (Spar Lake)
Trailbed
Packed dirt, old logging road
Administration
Kootenai National Forest
Maps
USGS
Sawtooth Mountain
Spar Lake
Open To
Hikers
Dogs
Horses
Mountain Bikers
(
)
Directions
From MT-56, turn onto Troy Mine Road (westbound; aka Asarco Mine Road). It is located between milepost 24 and 25, a few miles north of Bull Lake. After about 3 miles, turn right onto FR-7148 (gravel) and follow that for 1.5 miles. It will merge with FR-384 a half-mile before FR-384 is blacktopped. Follow FR-384 for about 2 miles to Spar Lake; the trailhead is signed, in a clearing to the left. There is plenty of parking. To hike this west to east, follow the directions to Little Spar Lake.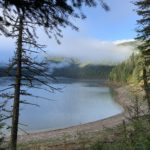 From the trailhead in an old burn, the trail almost immediately drops down to nearly the shores of Spar Lake, where it picks up an old logging road and follows it to the northeastern-most corner of the lake (it would be easy to drop down to the lakeshore along this stretch). Then, the trail moves away from the road bed and in true singletrack fashion meanders through a shady cedar forest, all the while hugging the lakeshore. Views of the lake are filtered throughout and the trail stays a fair bit above the water level, with the hillside exceedingly steep.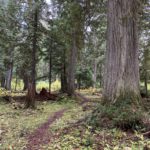 The lake ends after about 2 miles (depending on the season), but the trail continues for another mile, crossing a few creeks and moving up Spar Creek through an incredibly nice old-growth cedar forest. The trail ends on FR-384 at the Little Spar Lake trailhead. All tributaries were dry in September, even lake-fed Spar Creek.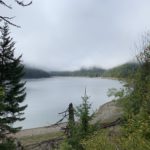 Spar Lake is quite interesting in that it does not appear to have an outlet.
Alternate Routes
This makes for a great combination with the Little Spar Lake or Spar Peak hikes
You could turn this into a loop by hiking out on FR-384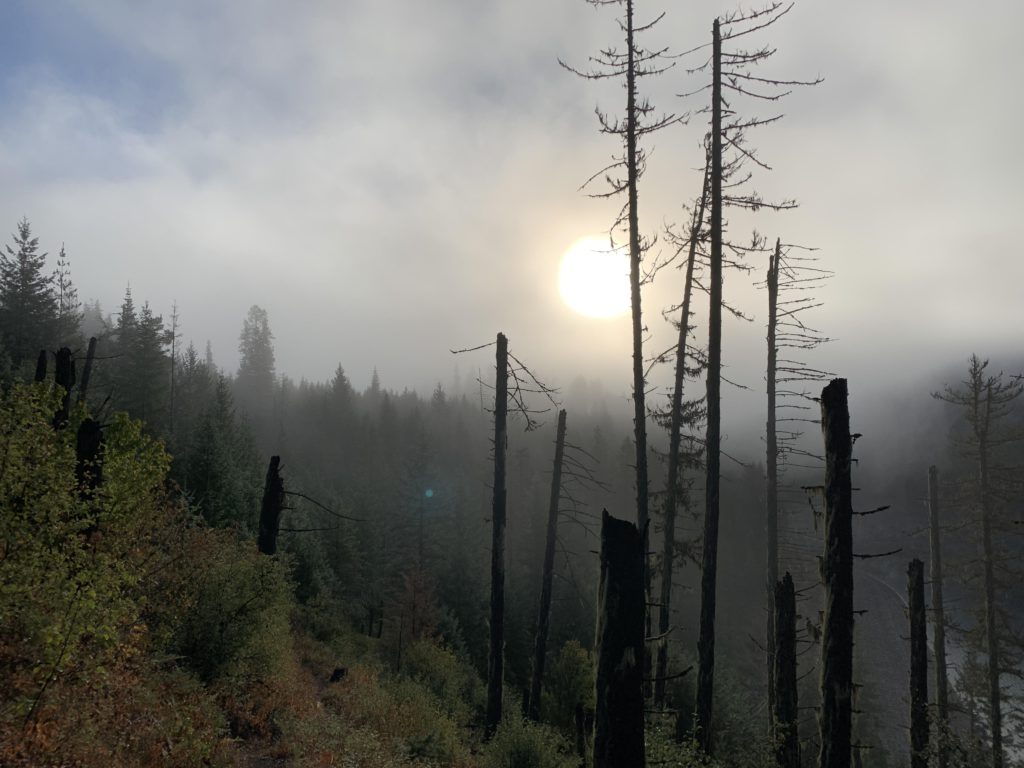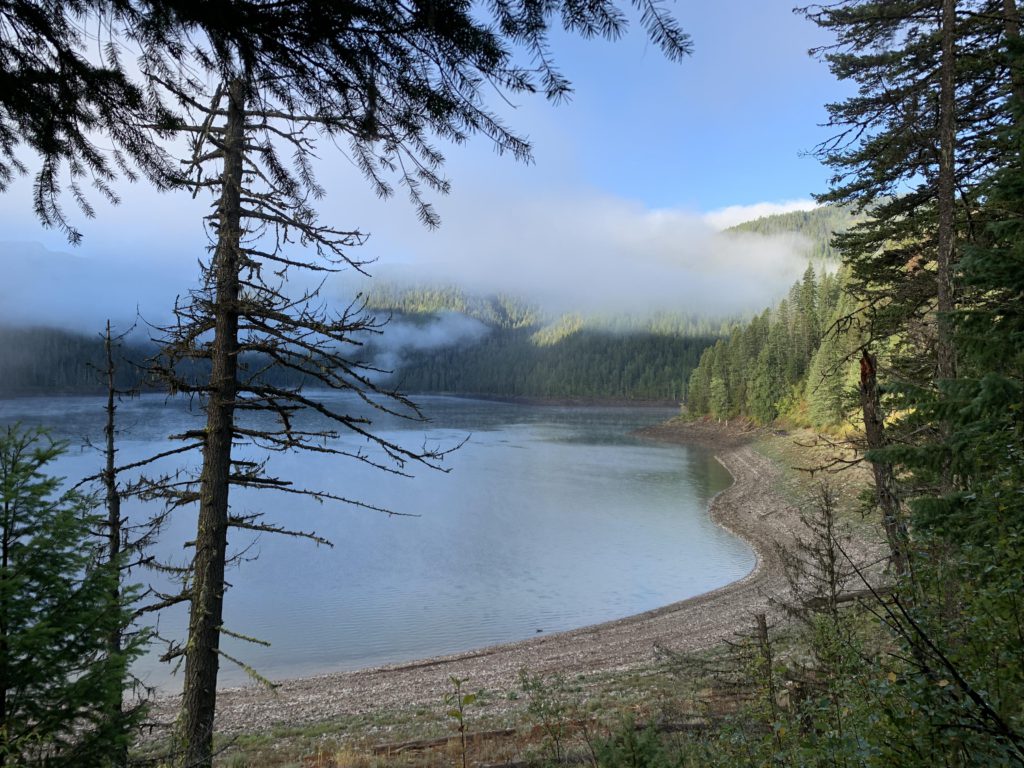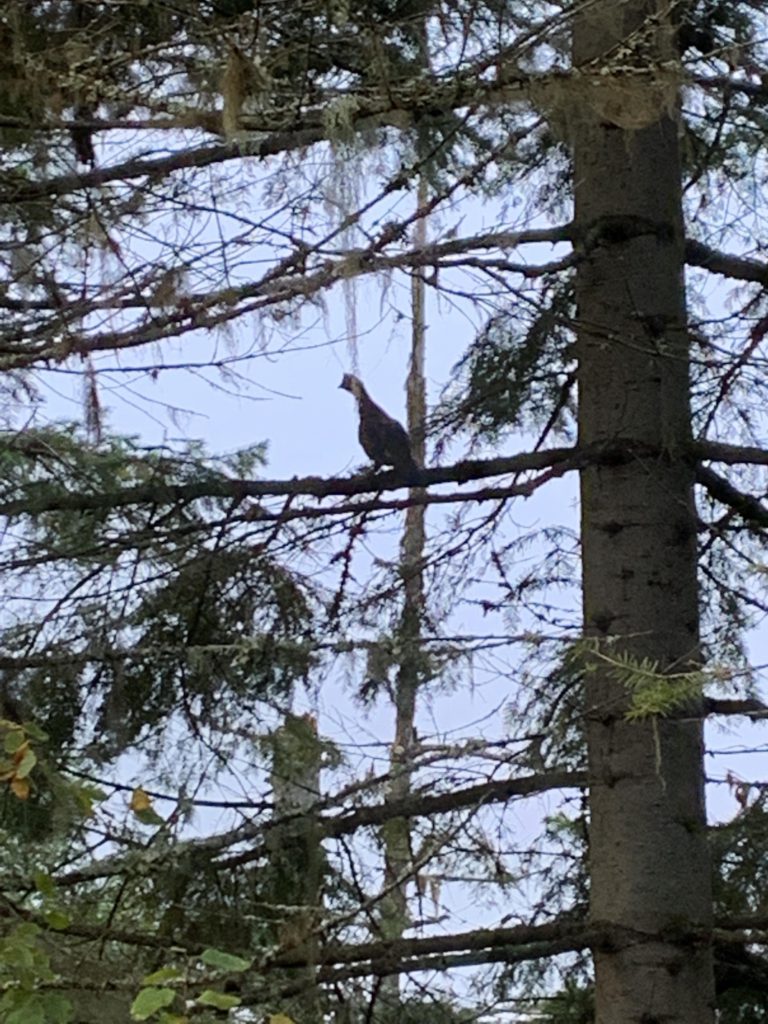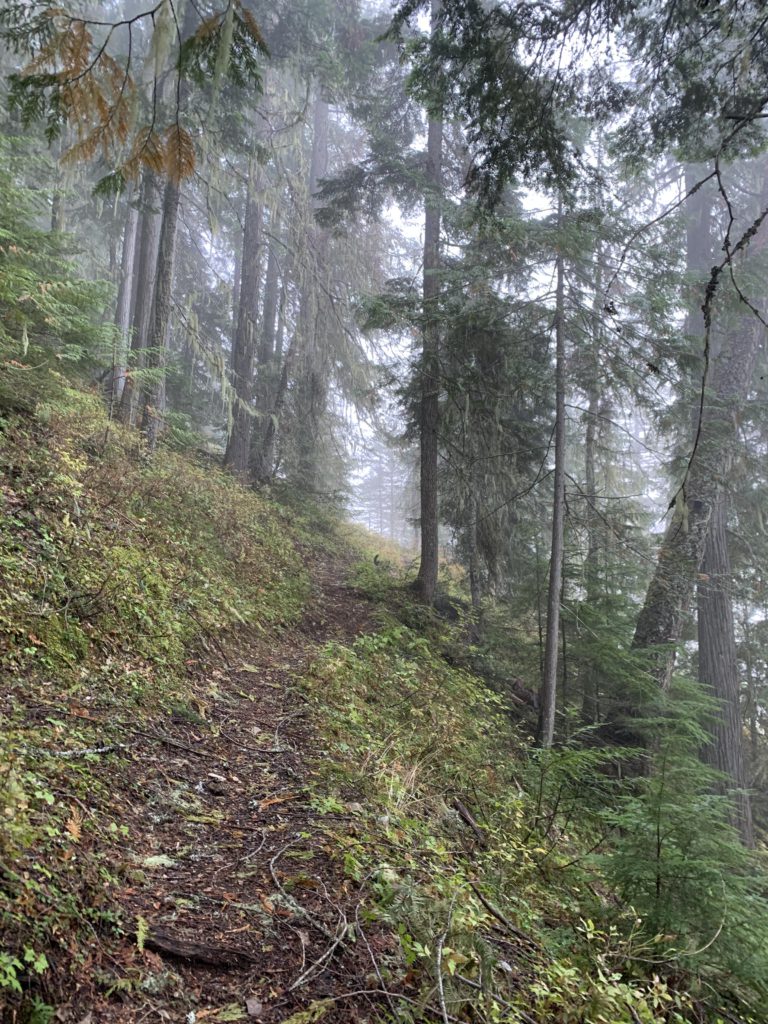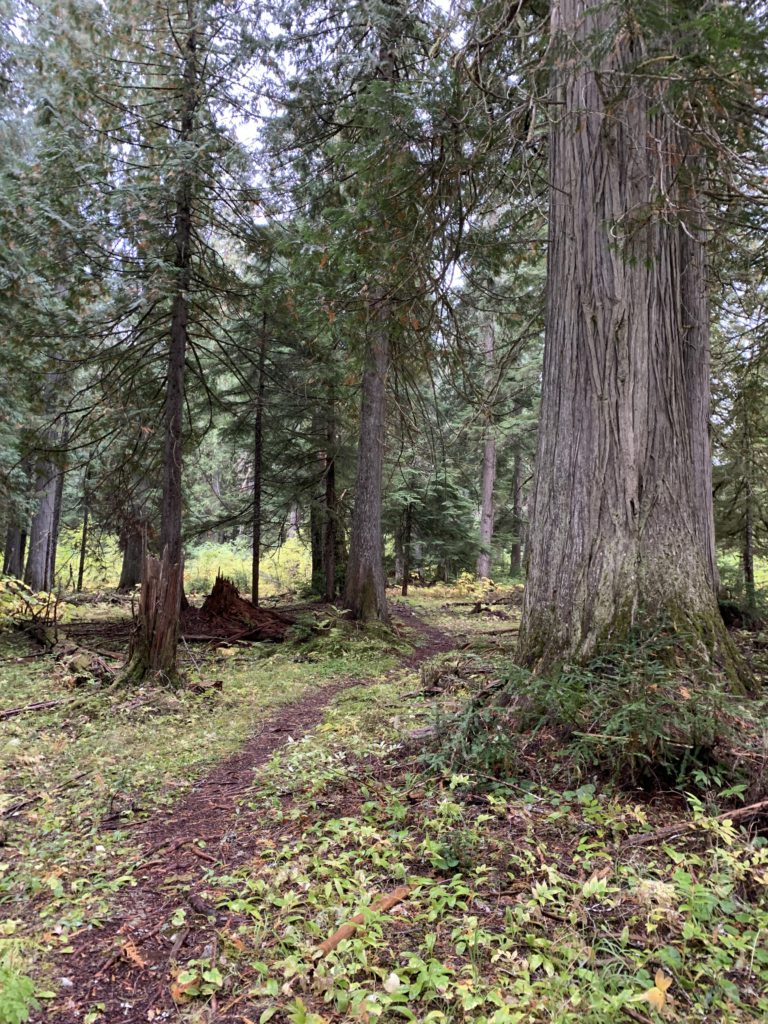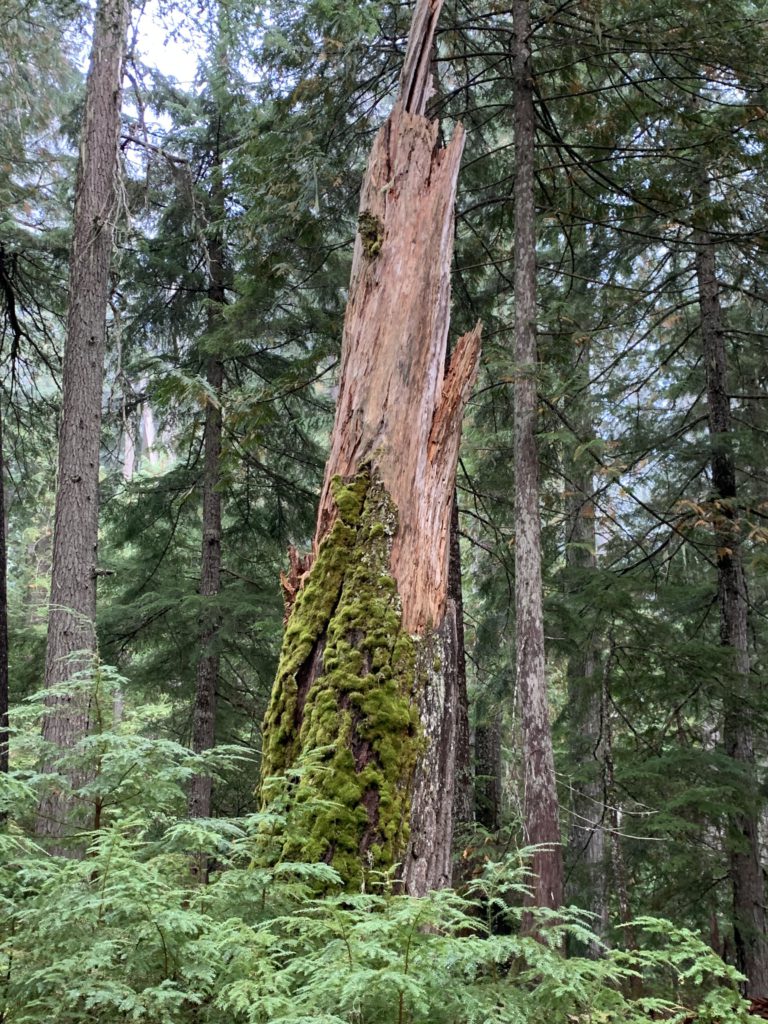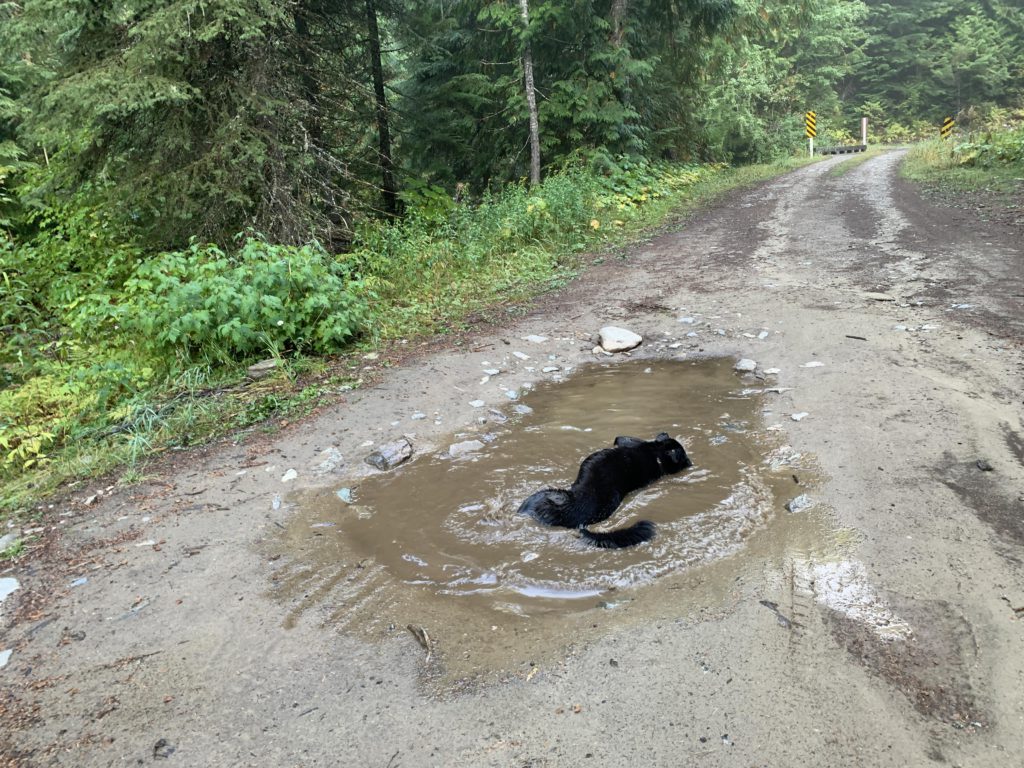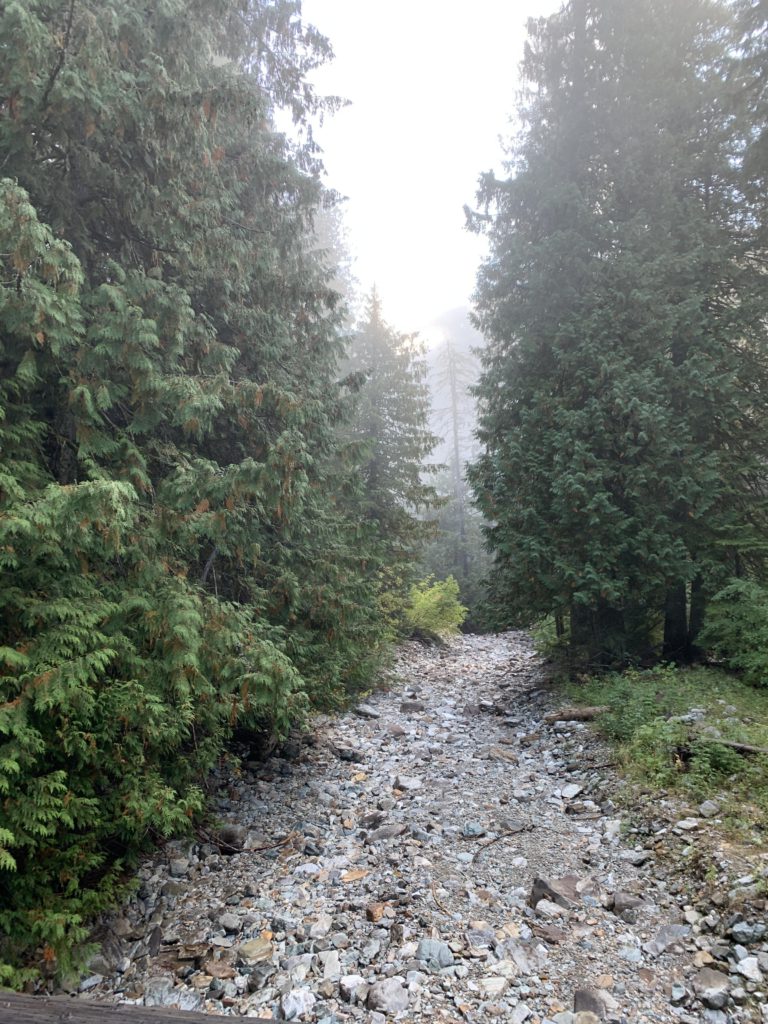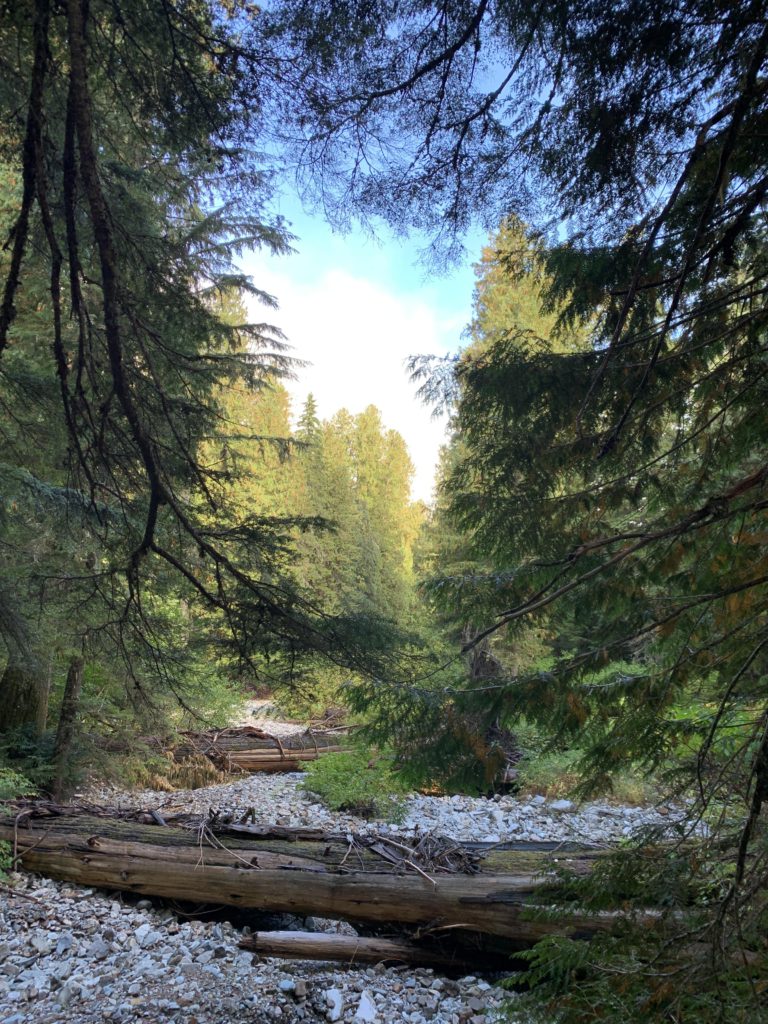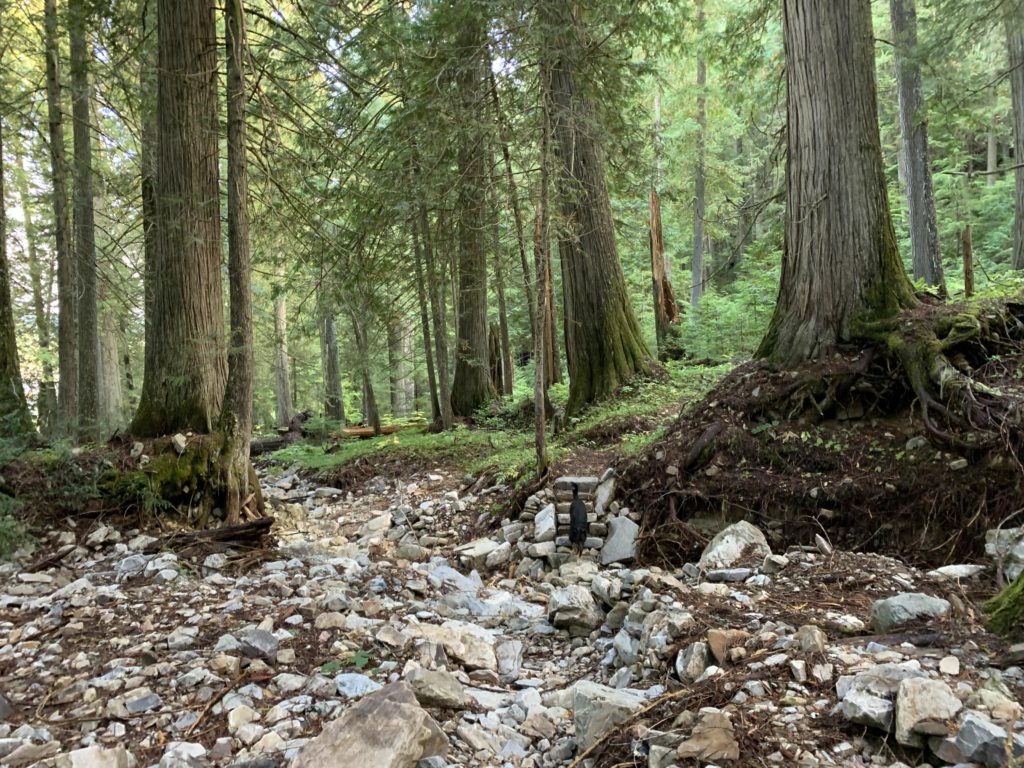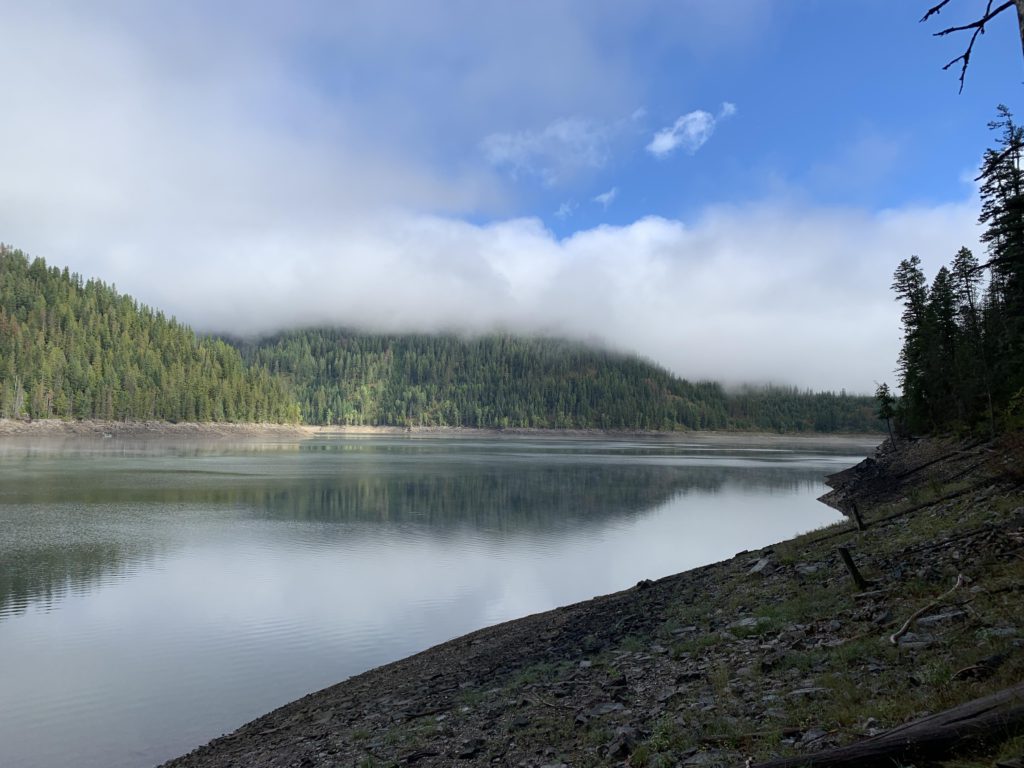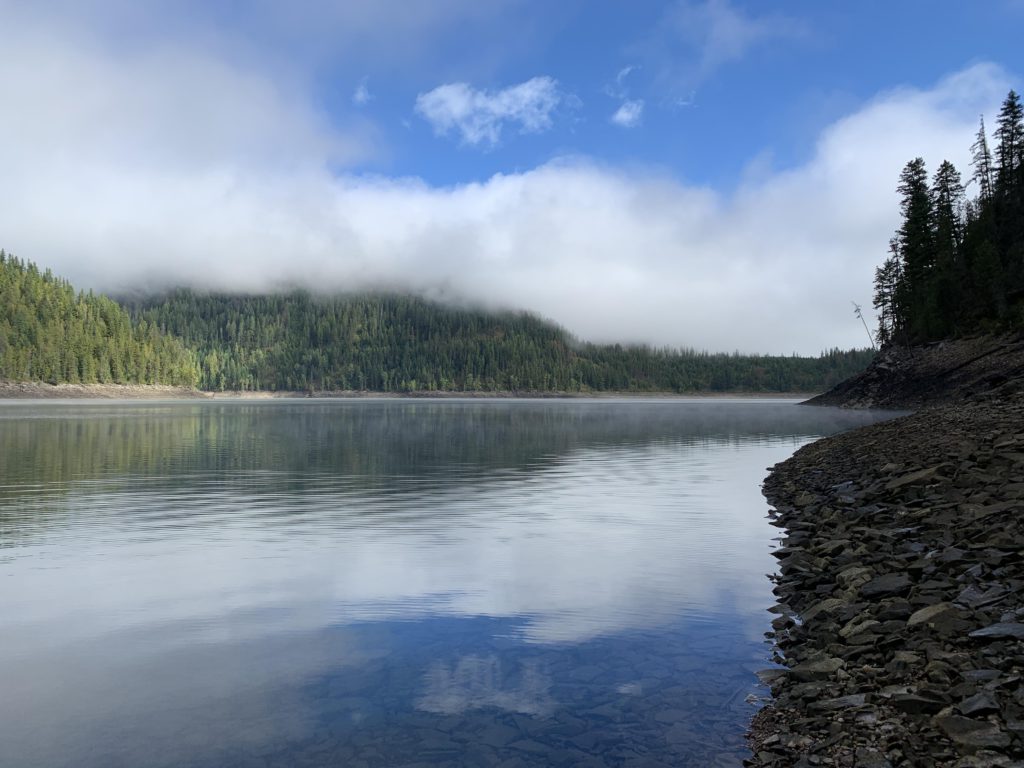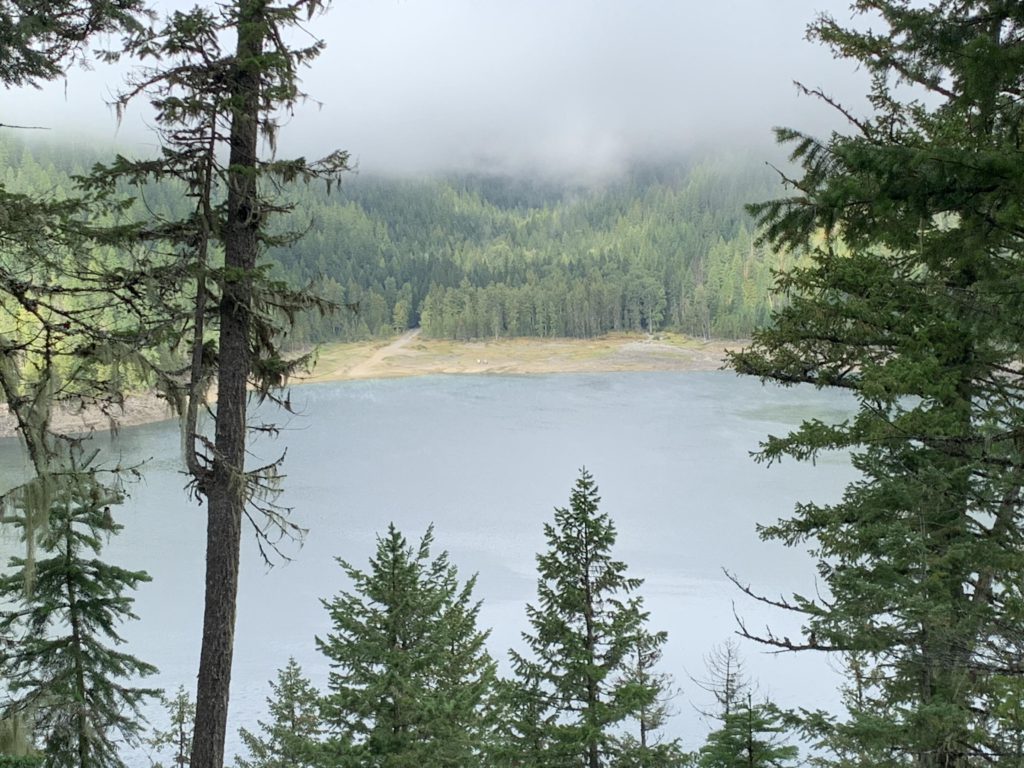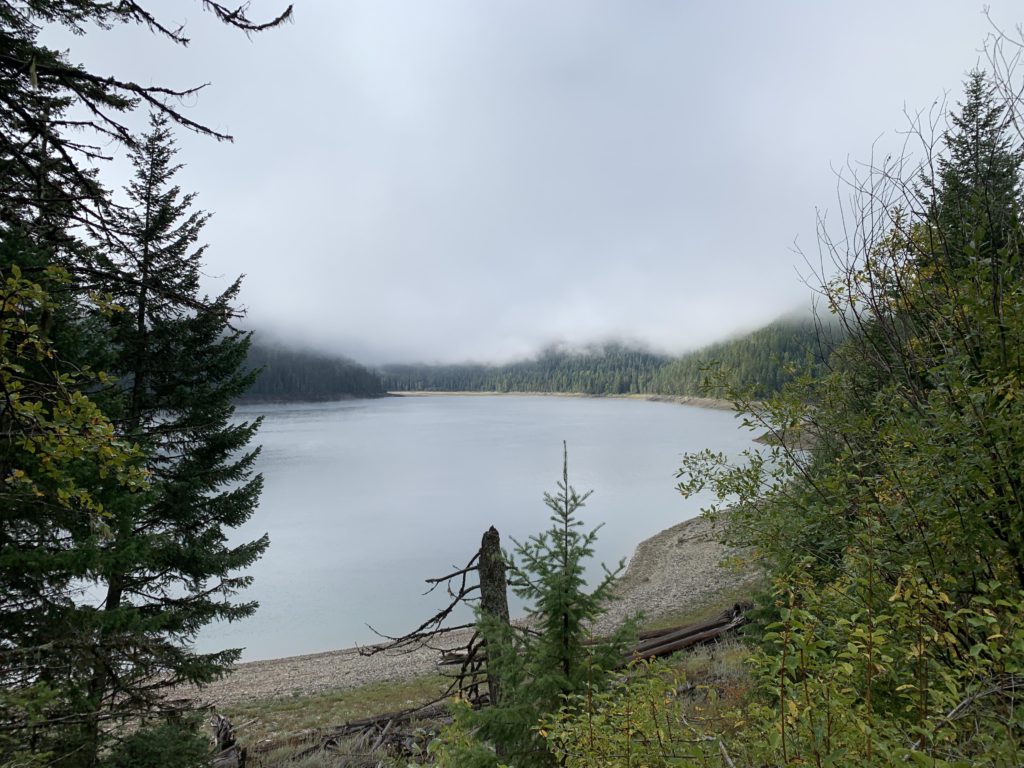 © 2016 – 2023 NaughtyHiker. All rights reserved. No duplication without permission.