For all its fame, Scotchman Peak is neither the tallest mountain in North Idaho nor in the Cabinets. It is, however, the tallest crag in Bonner County and in the Idaho Cabinets. Once home to a lookout tower, it boasts of phenomenal views across Lake Pend Oreille, the Montana Cabinets, and the Coeur d'Alene Mountains.
Location
Cabinet Mountains
Rating
3.9 out of 5
Difficulty
More Difficult (steep)
Distance
8.4 miles
Duration
3:38 hours moving time (hiking)
Elevation Gain
3,649 feet
High Point
7,029 feet (Scotchman Peak)
Low Point
3,335 feet (trailhead)
Trail Type
Out-and-back
Trailbed
Packed dirt, talus
Trail#
65
Water
None
Status
Proposed Wilderness
Administration
Kaniksu National Forest
Conditions
Excellent
Permits
None required
Camping
There is a campsite a bit over half a mile below the peak, but it is dry
Maps
USGS Clark Fork, Scotchman Peak
Trailhead
From ID-200 in Clark Fork, take Main Street north (that is at the Chevron station). Outside Clark Fork this will turn into a gravel road called Mosquito Creek Road. Continue for 2.5 miles, bearing left at a fork on the way (you don't want Lower Mosquito Creek Road), then turn right onto FR-2294 (it is signed for trail #65). Continue for a mile, then turn left onto FR-2294A (also signed for #65). After half a mile swing another left (signed) and continue for another mile. The trailhead is to the left (signed) down a short spur road. There is plenty of parking.
​
Google Directions (48.164508, -116.098435)
Season
July – October
Squirrel Density
Lots! And big white wooly horned monsters, too!
Features
Mountaintop, Meadow
Distance From

Coeur d'Alene 77.4 miles
Lewiston 190.9 miles
Sandpoint 31.6 miles
Seattle 381.3 miles
Spokane 103.4 miles

Resources
Date
July 15, 2018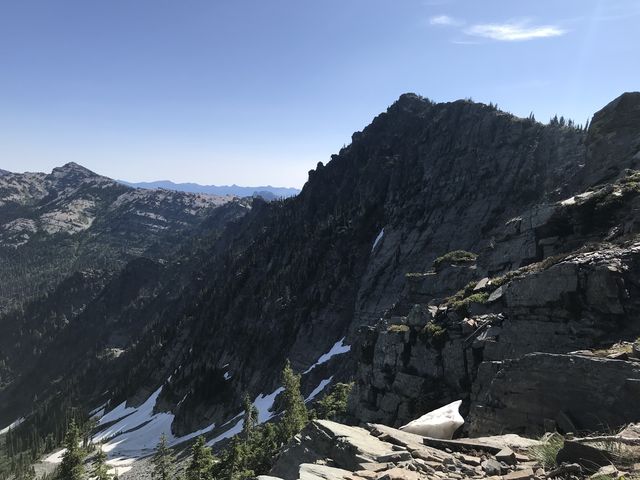 Scotchman Peak is the backyard mountain of Clark Fork, towering an impressive 7,000 feet above the town and Lake Pend Oreille. The bare peak offers 360-degree views far into Idaho and Montana and thus served as a lookout tower site for 30 years. The weather at the top can be unpredictible, so plan accordingly (2 tower watchmen died independently of each other of lightning strikes).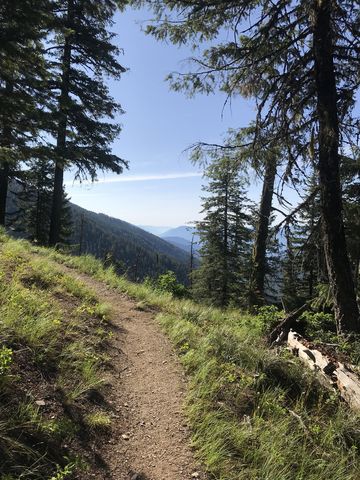 Getting there is a bit of a bear, since you're ascending nearly 4,000 feet over the course of 4 miles. The lower half is fairly nicely forested, while the top half traverses sweeping alpine meadows and talus fields. Starting early on a hot day is certainly advisable. We were at the trailhead at 7.30 and there were already half a dozen cars there. Expect heavy foot traffic on sunny days!
​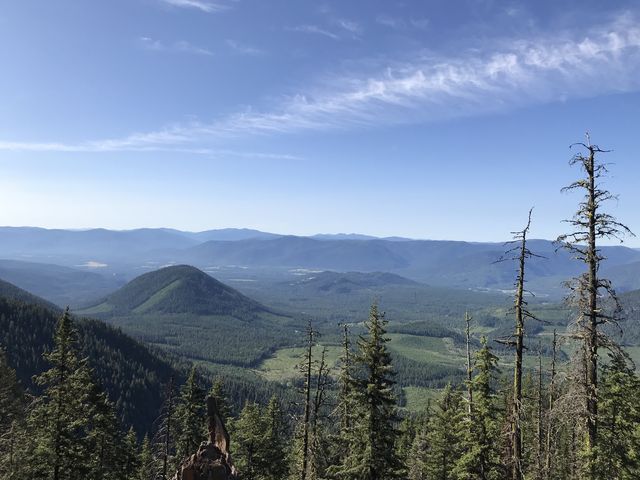 During the first portion of trail the forest is thick with fir and an occasional cedar. The trail switchbacks frequently and gains altitude quickly. Soon you enjoy views of the Coeur d'Alene Mountains and wish for more shade. The forest gets lighter as you head higher, though. About a mile into the hike, the trail rides the ridge head on. A mile onward, the incline is less steep, with sweeping switchbacks crossing an extensive meadow with fabulous views of the lake.
​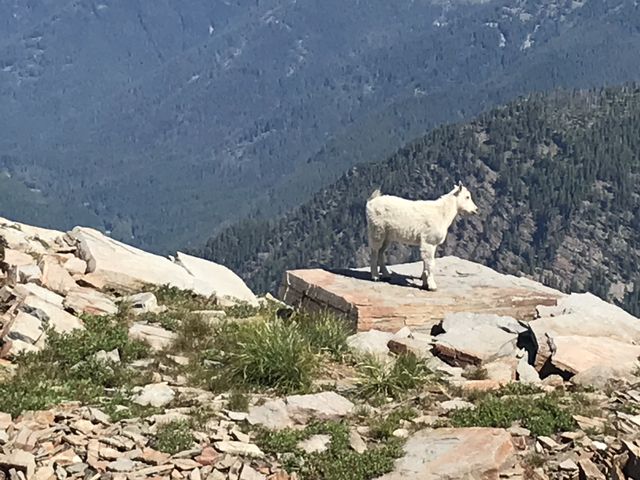 About a half mile from the peak the trail passes a dry campsite, then crosses a talus field to a false peak with great views, a few forlorn-looking patches of snow, and the Scotchman pinnacle front and center. The last bit of trail is mostly across talus and you'll likely encounter the local herd of pesky mountain goats. We saw five in total, three adults and two kids, of which only one was too close for comfort. Don't feed the goats; instead, scare them away by making noise–it worked quite well (a couple of years ago someone got gored by one of the goats). There are 2 peaks at the top, the first flattish, the second more cragged and a bit difficult to ascend (Naughty managed, though, and the mountain goat most certainly did).
​
Enjoy this hike? Let us know in the comments below!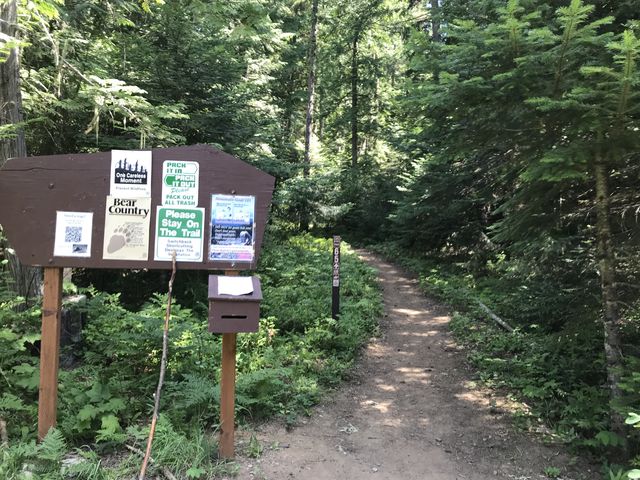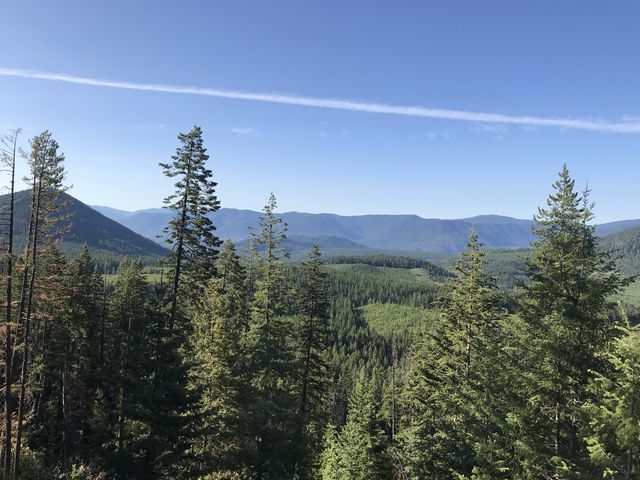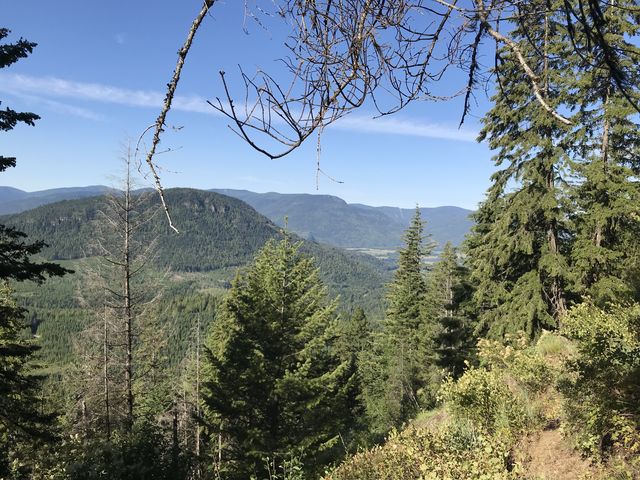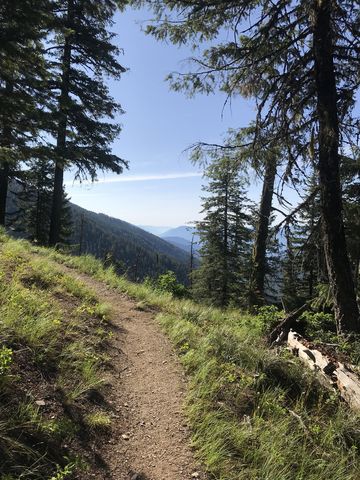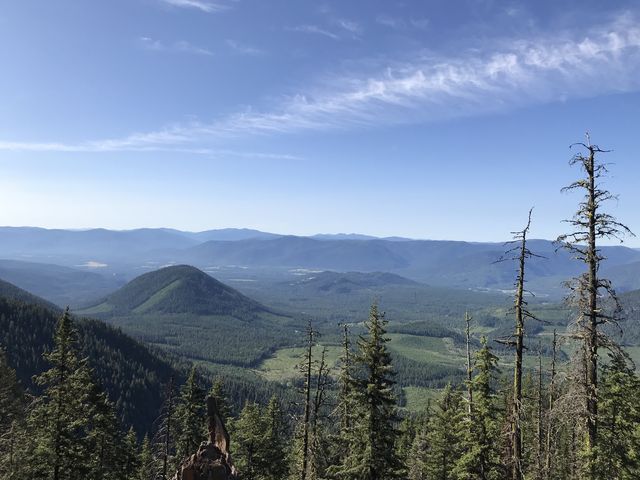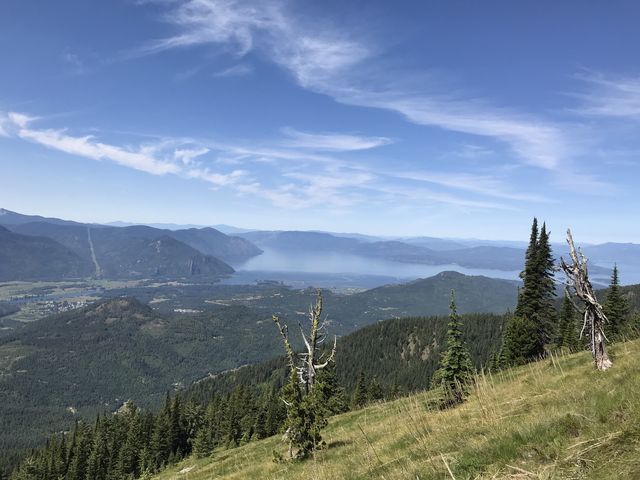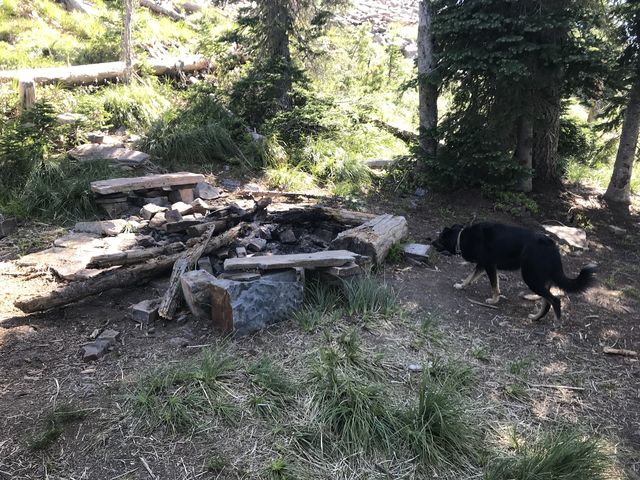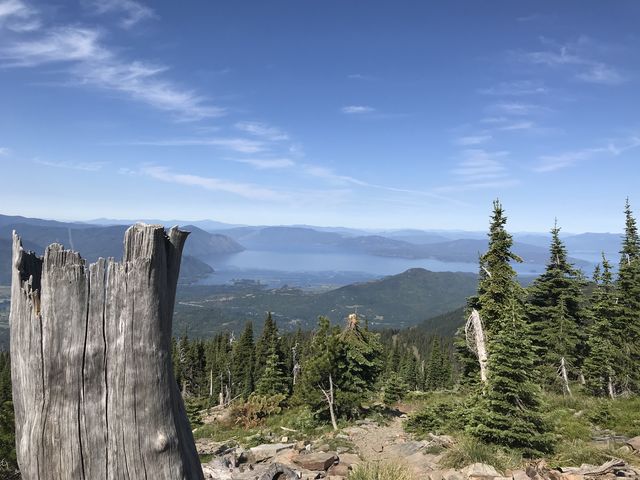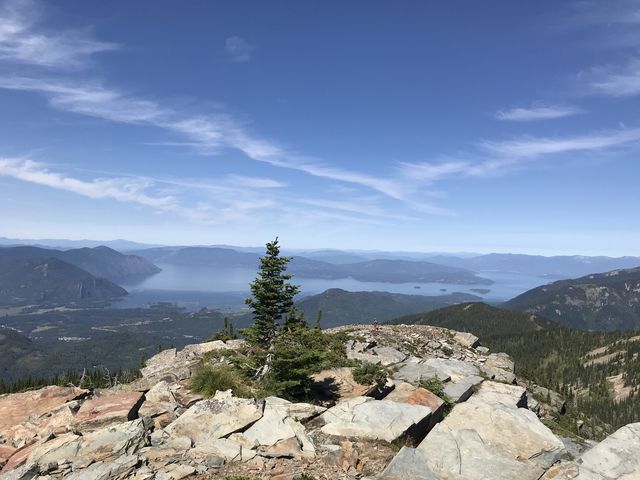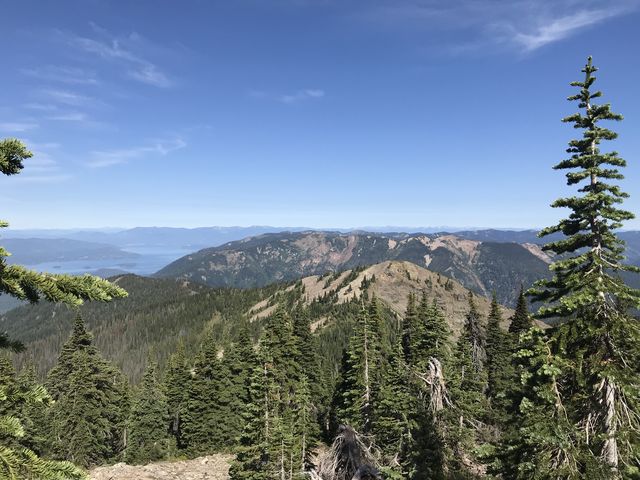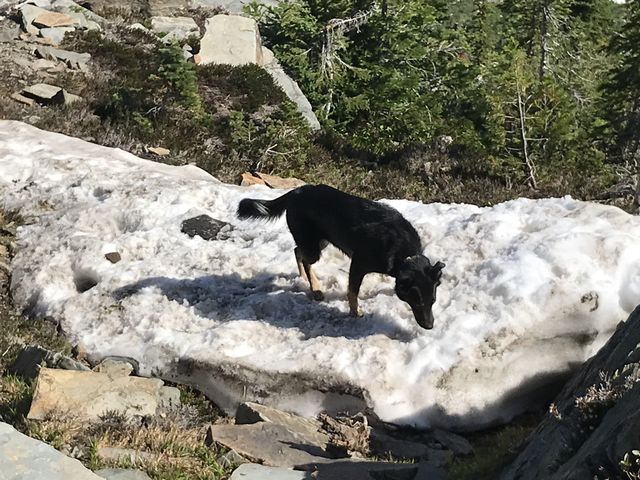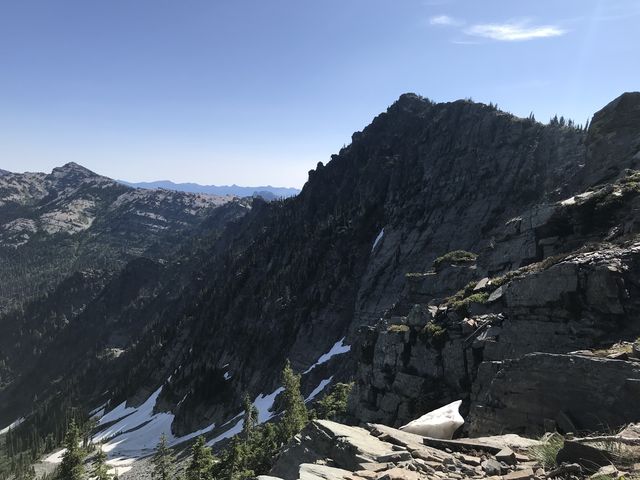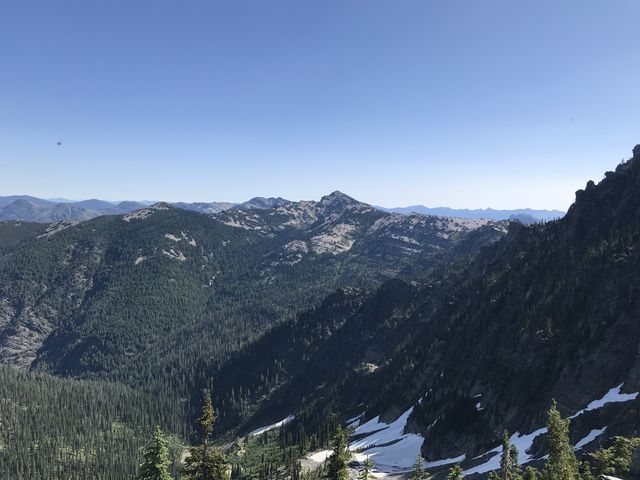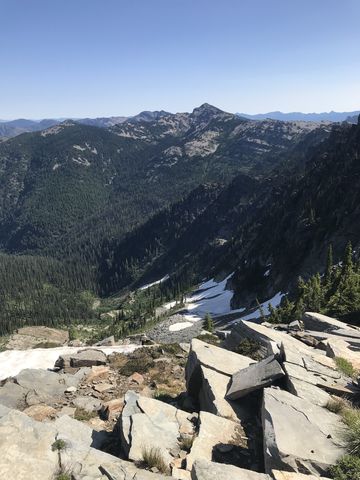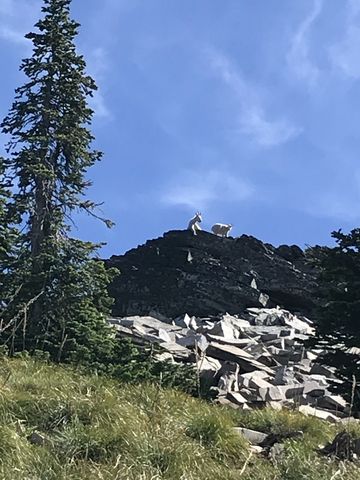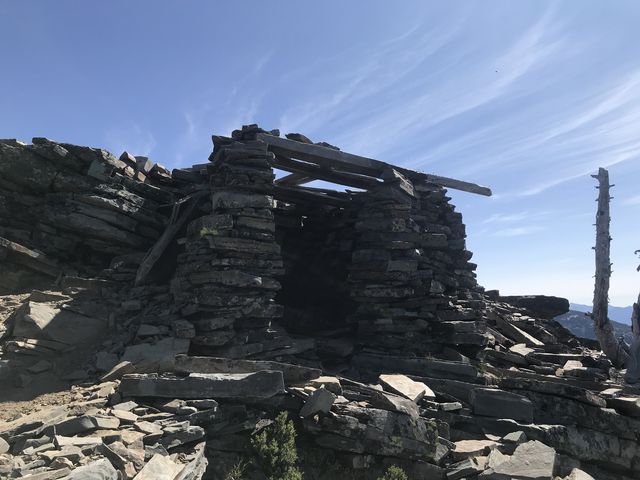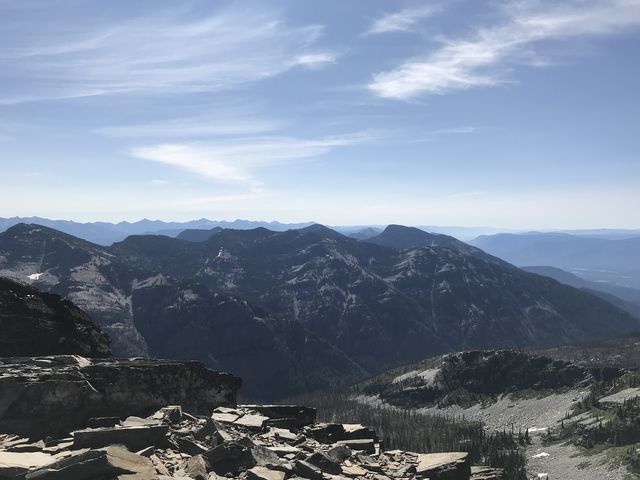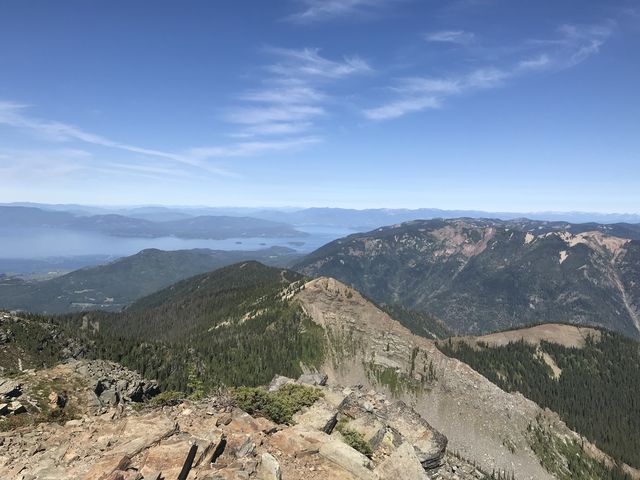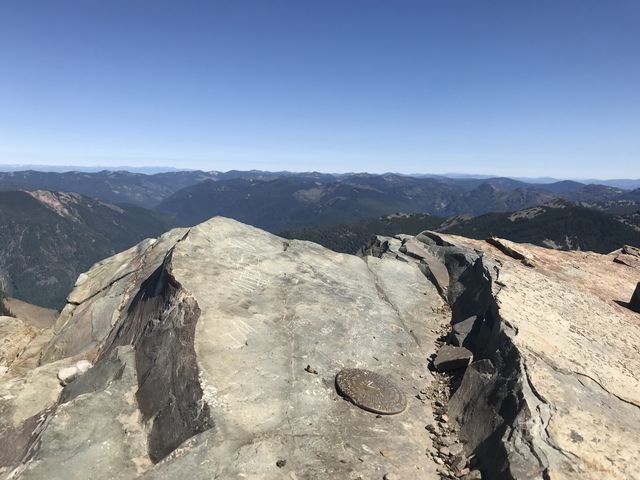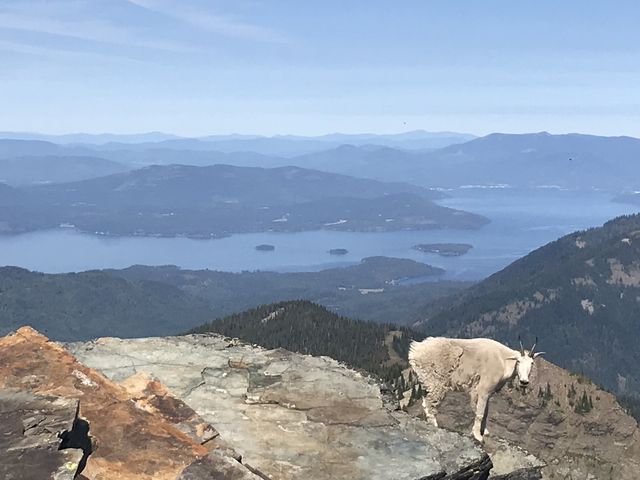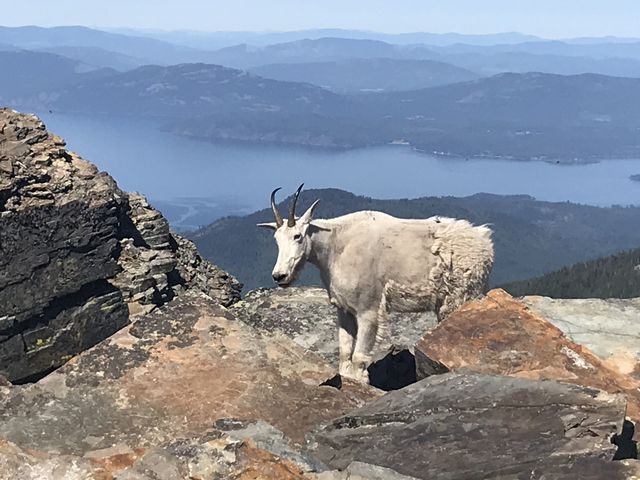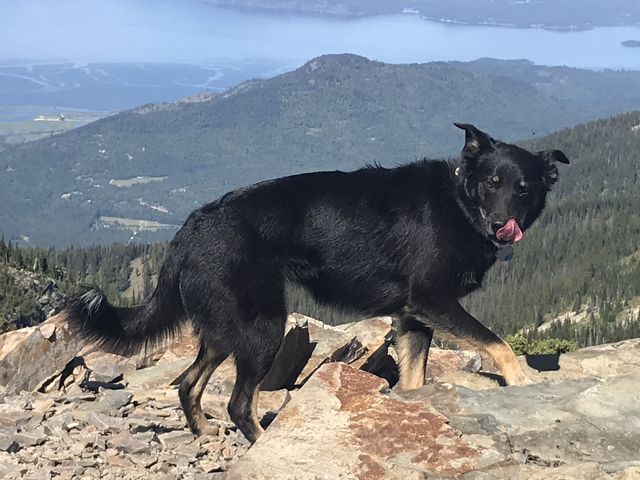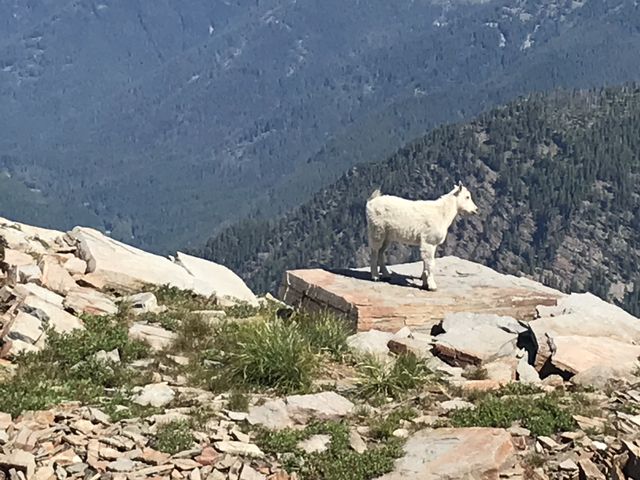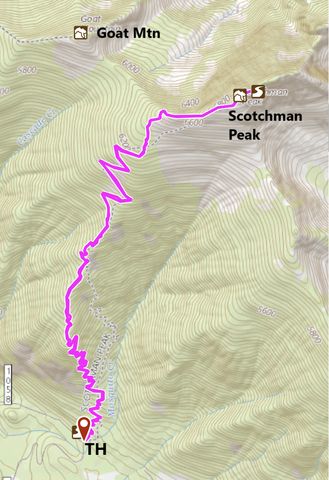 © 2016 – 2018 NaughtyHiker. All rights reserved. No duplication without permission.
​