At just under six miles and less than 400 feet of cumulative elevation gain, the Shadow Mountain loop is an easy beginner's trail in Mount Spokane's Nordic ski area. For much of its length, the trail winds along a forested ridge, then curls around Shadow Mountain, which opens up a broad vista of the Twin Lakes area.
Difficulty
Easy (ideal for beginners)
Duration
1:06 hours moving time (XC Skiing)
High Point
4,848 feet (Shadow Mountain)
Low Point
4,525 feet (Junction #1)
Features
Mountain
Structure
Trailbed
Groomed for skate and track skiing
Water
Only at Selkirk Lodge
Camping
There are campgrounds in the state park. There are also two warming huts along the trail, Selkirk Lodge and Nova Hut.
Conditions
Grooming is typically excellent
Administration
Washington Parks & Recreation
Fees & Permits
None required
(
Snow Park and Special Groomed permits; Discover Pass during the summer
)
Open To
Skiers
(
dogs are not allowed when trails are groomed
)
Directions
Take I-90 exit #287 and head north on Argonne Road for 8.5 miles (Argonne will turn into Bruce Road). At the roundabout turn right onto WA-206 Mount Spokane Park Drive and follow it to the trailhead (about 16 miles). Alternatively, take the I-90 Sullivan exit and head north via Sullivan, Wellesley, Progress and Forker to WA-206.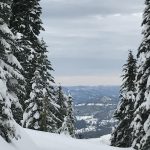 Shadow Mountain is a good loop for beginners, as it keeps the elevation gain at a minimum, yet still includes some exhilarating downhill runs. There's a wide variety of trails to pick from, and thus we'll take some of the trails that we haven't covered in other trail guides yet.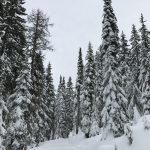 From the Selkirk Lodge, take your favorite trail to Junction #1. My favorite is Valley View, but all trails lead to Junction #1. From Junction #1 take your favorite trail to Junction #2. All except Linder Ridge (the leftmost) will led to Junction #2; my favorite is Alpine, which includes a short but steep downhill section when it emerges onto Junction #2.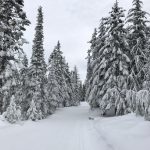 Beginners should take Lodgepole to the next junction, since Lodgepole is a wide road that gains altitude at a steady pace. Bear right once you hit Junction #3, and after just a short while keep left instead of taking the spur road to Nova Hut. This is followed by a 100-yard slight decline that leads to an intersection with Shady Way. Take a left here onto Shady Way (going right is a dead-end called Abner's Way).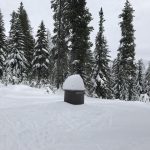 Shady Way moves upwards ever so slightly through a lightly forested area. After a bit you get to an intersection where you should continue straight. The trail is mostly level now as it winds through the forest. This is followed by a downhill run to Junction #5 with its bathroom with a view (a pit toilet enclosed only on three sides. Have at it…).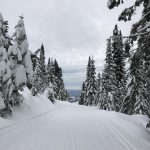 At Junction #5 continue straight, ascending the southern side of Shadow Mountain. Bear left at the Y. The trail steadily gains altitude and soon yields a view to the east of the Twin Lakes and Spirit Lake areas. Alas, as the years go by and the trees get taller these views shrink somewhat. It's still worth going, though. The trail slants upwards rather steeply just before it turns westwards. Then it's flattish for a while before you get to a short, steep downhill run, followed by an ascent on the other side and then a prolonged downhill section that contours along the mountain and heads back to Junction #5. Make sure to exit the downhill run on the left towards Junction #5, as the Shadow Mountain trail turns into Moose Meadows and drops all the way down to Mica Road! Definitely not a trail for beginners!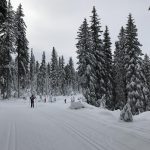 From Junction #5 choose Raven's Glide, which is the second trail from the left as you are looking west. This is an easy trail that ebbs and flows as it meanders through the firs and pines. Eventually it merges with the Wild Moose trail, where you'll continue upwards, ignoring the connector to Shady Way on the left and Hemlock on the right. This wide road leads up to the Lodgepole trail, which now is an easy slope downwards to Junction #2. From this junction take Sam's Swoop, which is the one to the right (but not a sharp right; that is is Hemlock).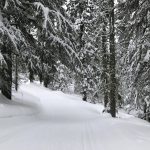 Sam's Swoop at first heads slightly uphill, curving generously through the woods. Then it turns into a lengthy, steady descent to Junction #1. Your choice of trail will get you back to Selkirk Lodge; my favorite is Mountain View.
Alternate Routes
Refer to the trail map for alternative routes; there are miles and miles of groomed trails!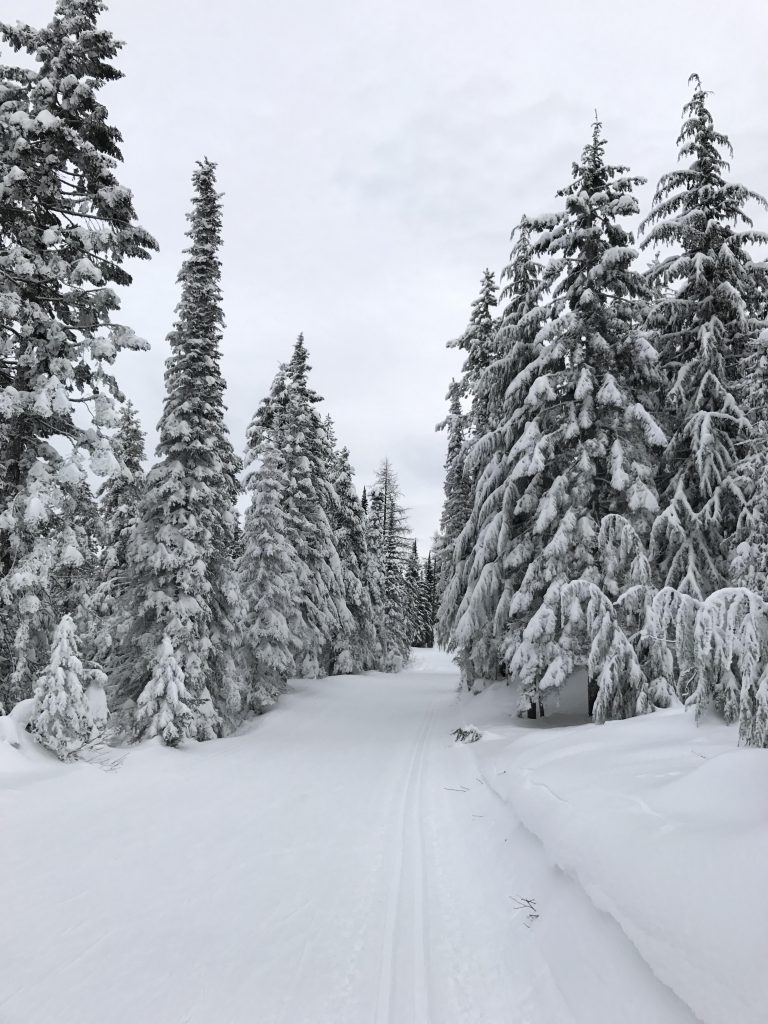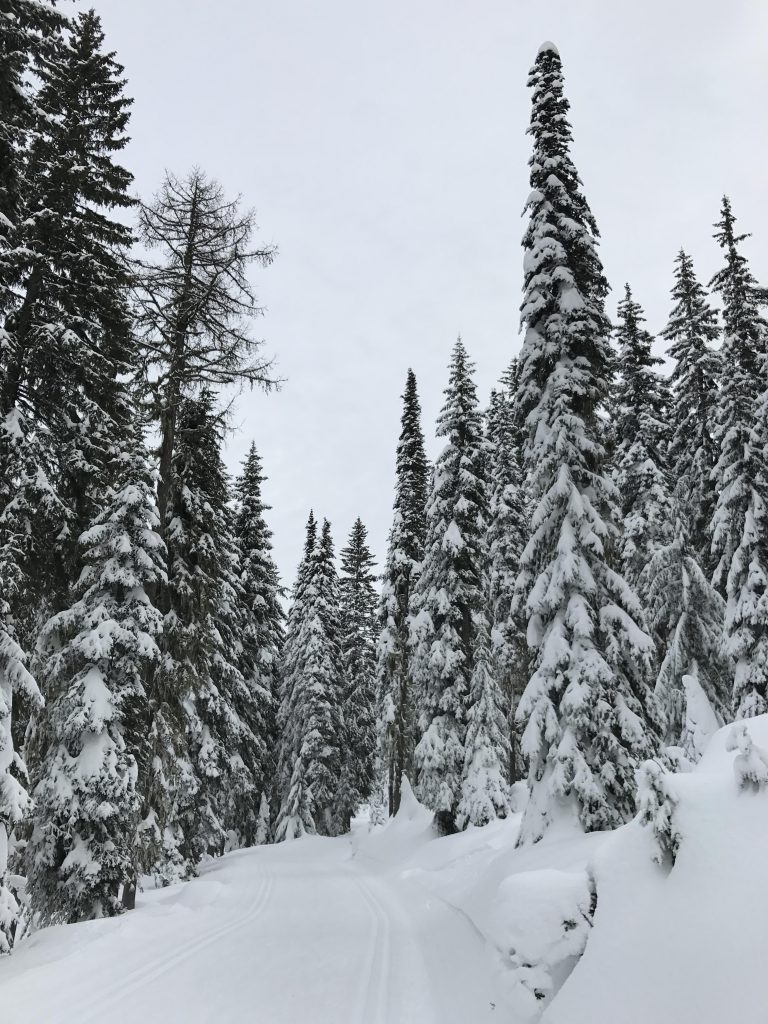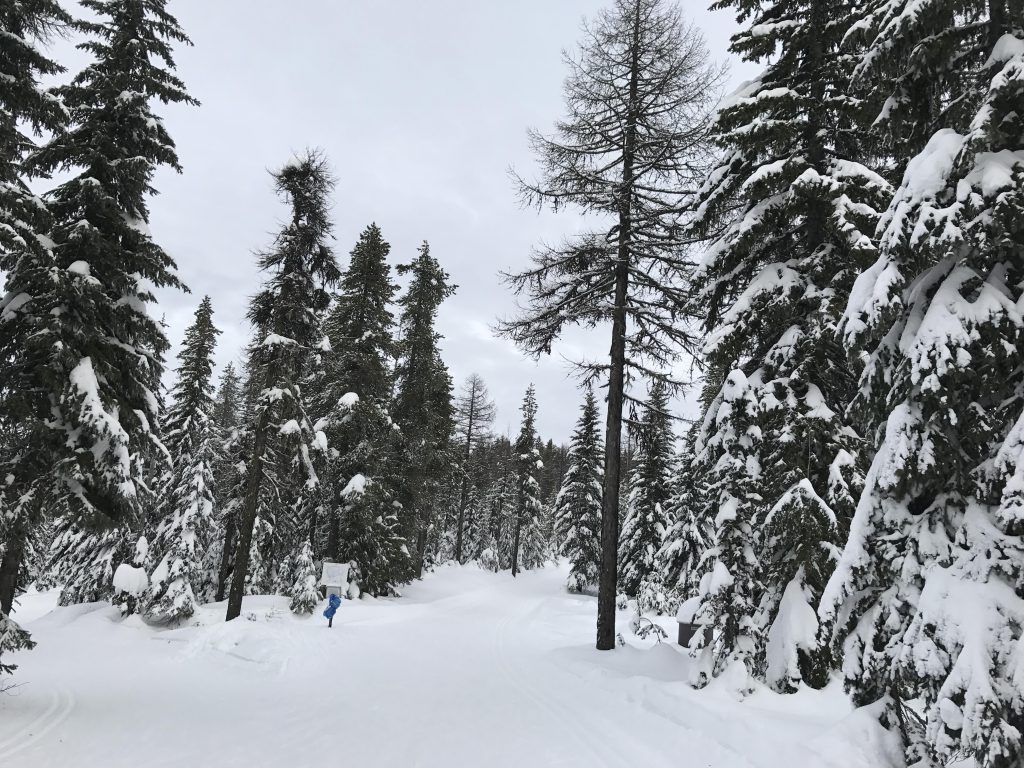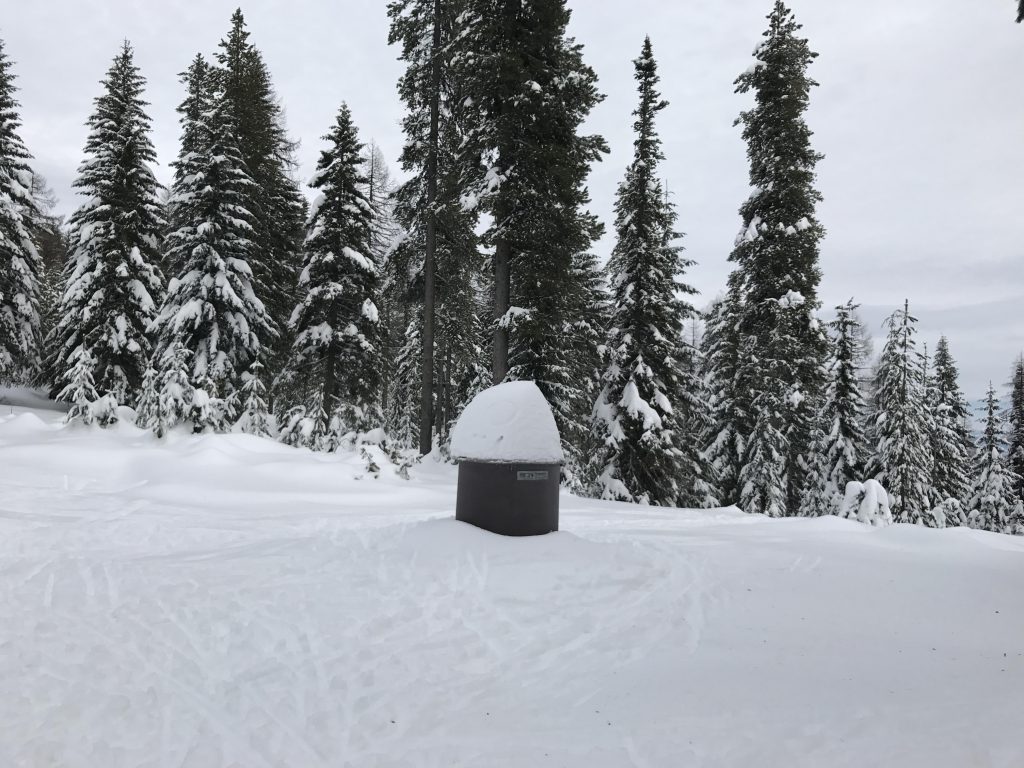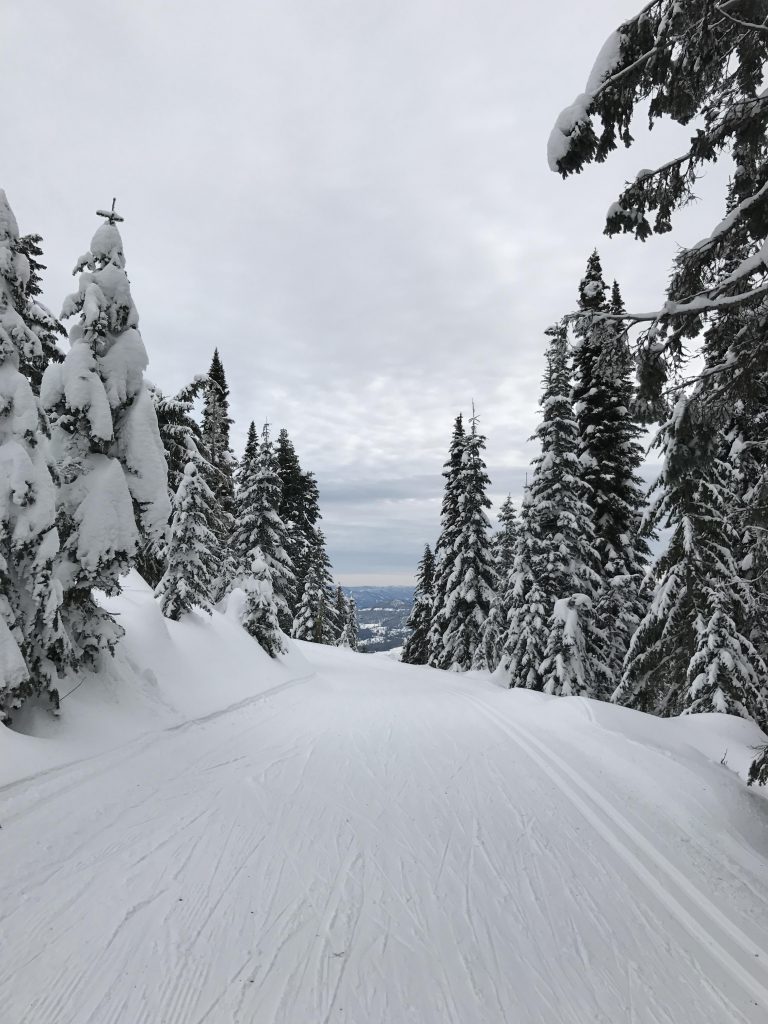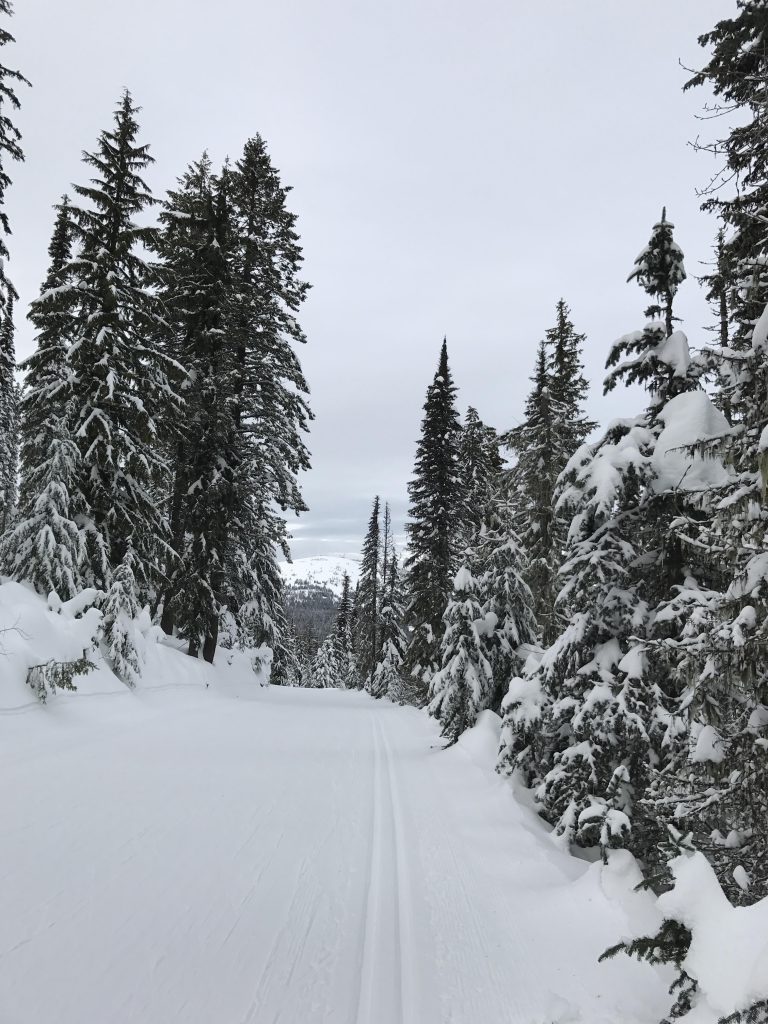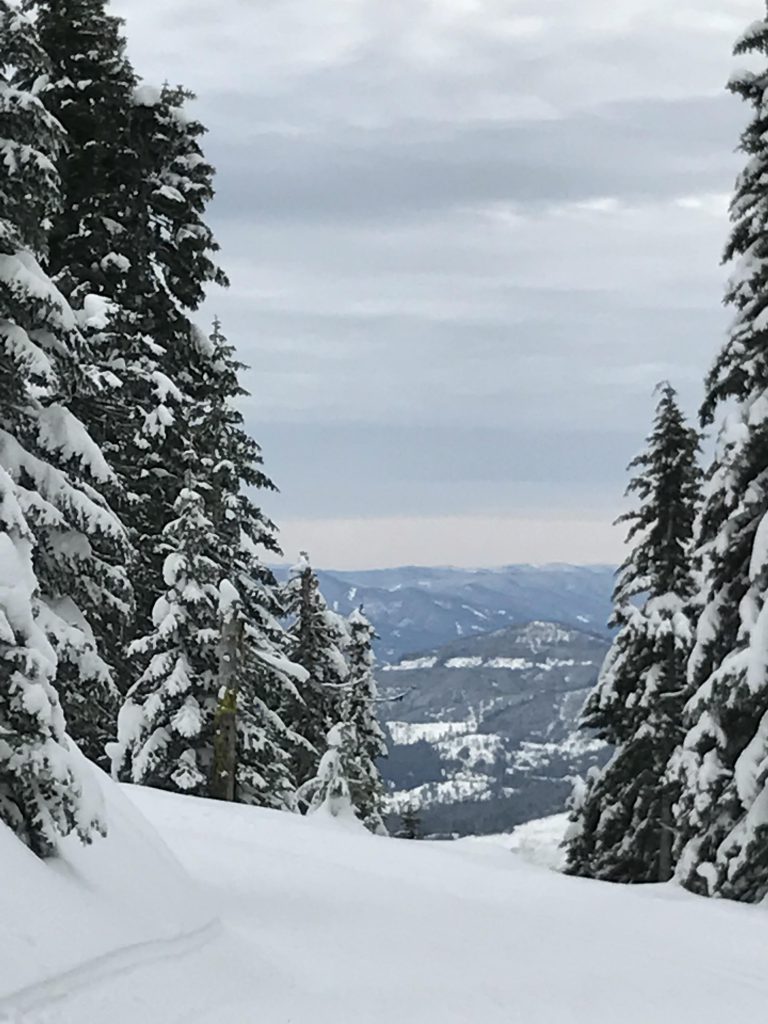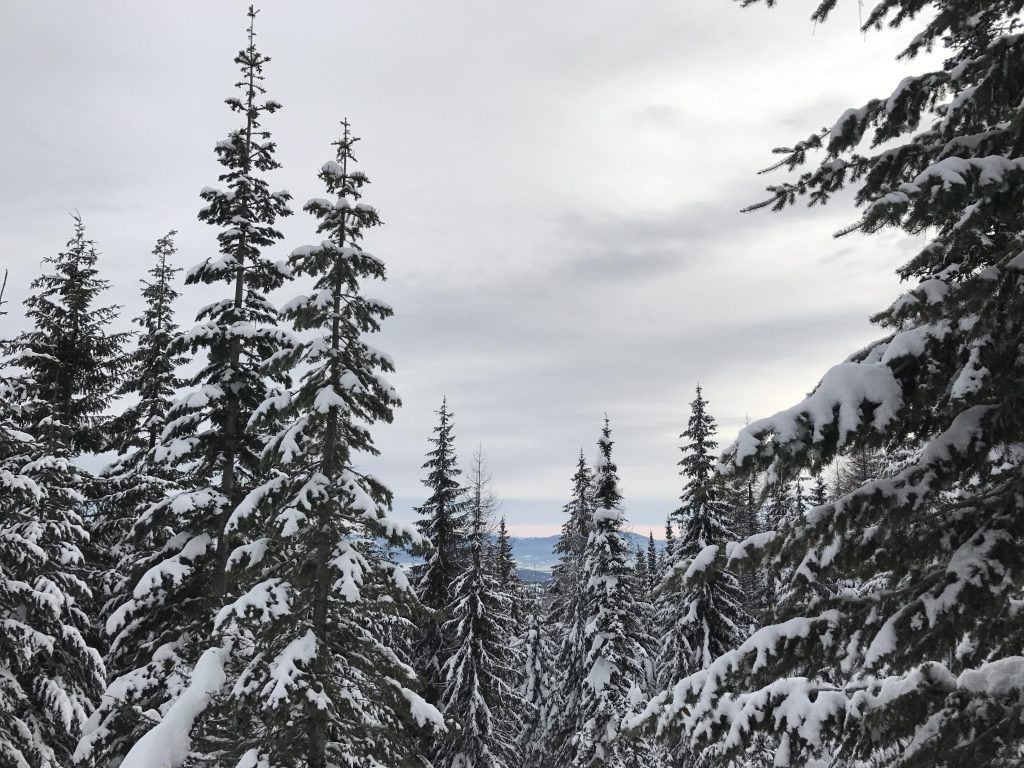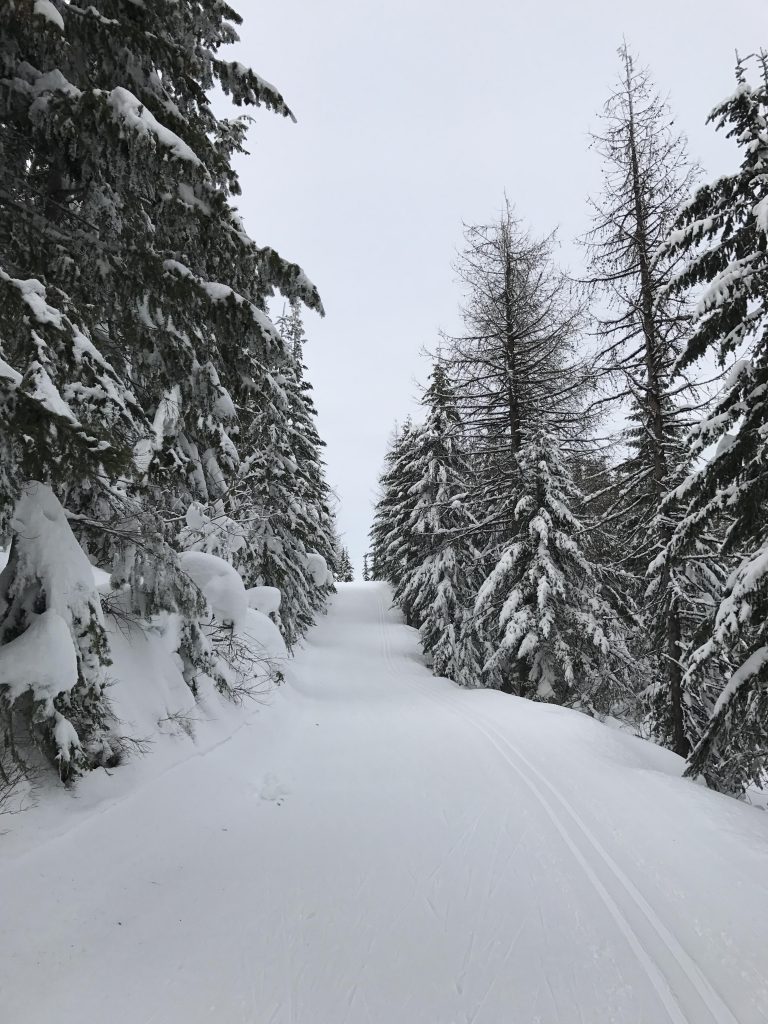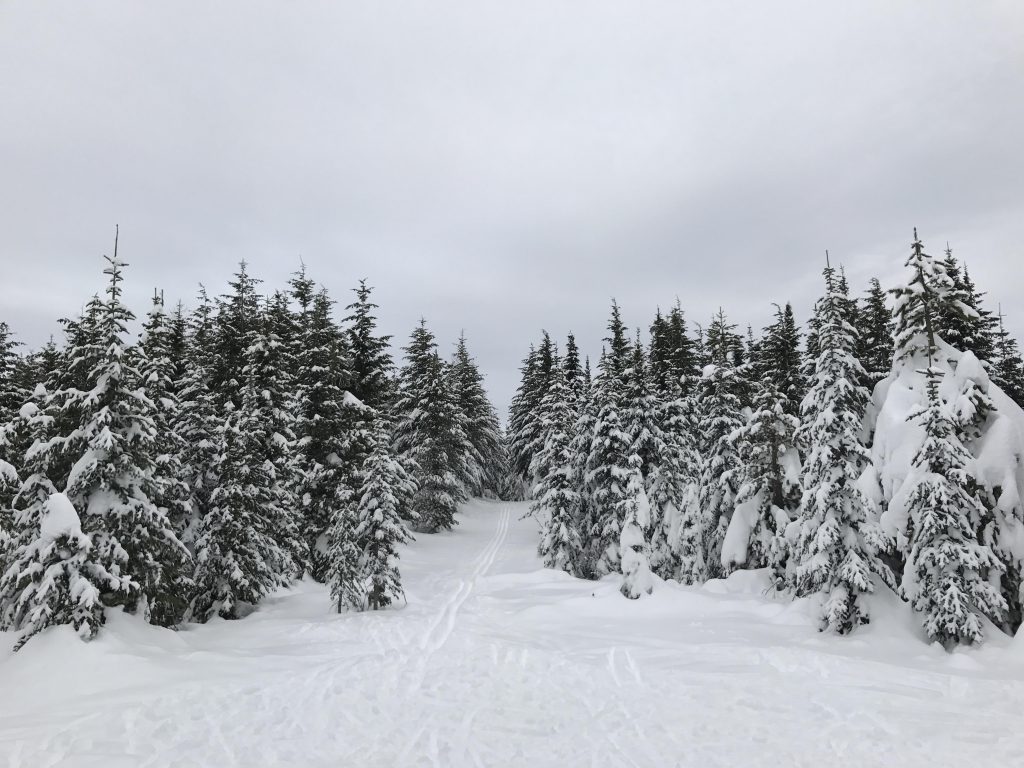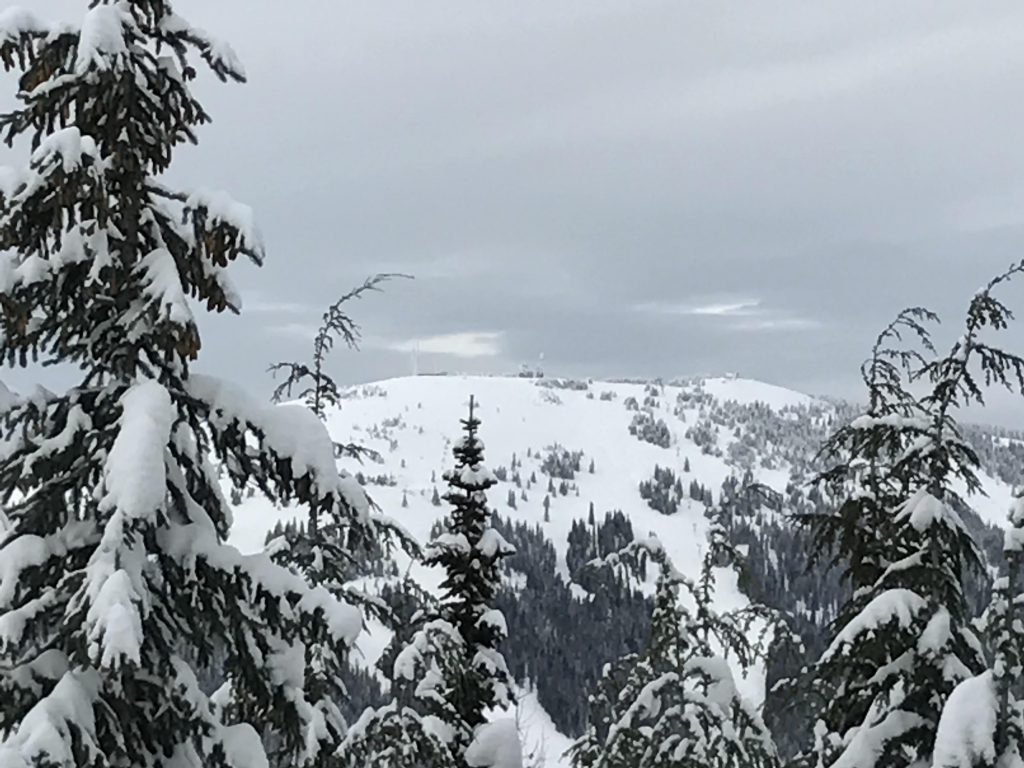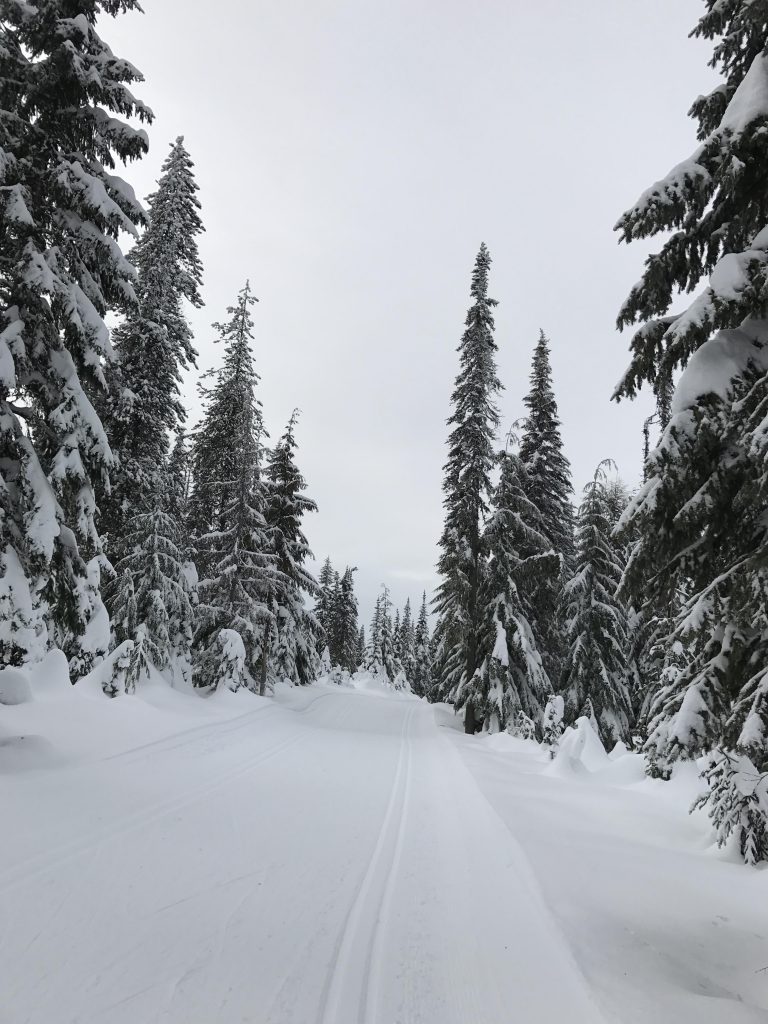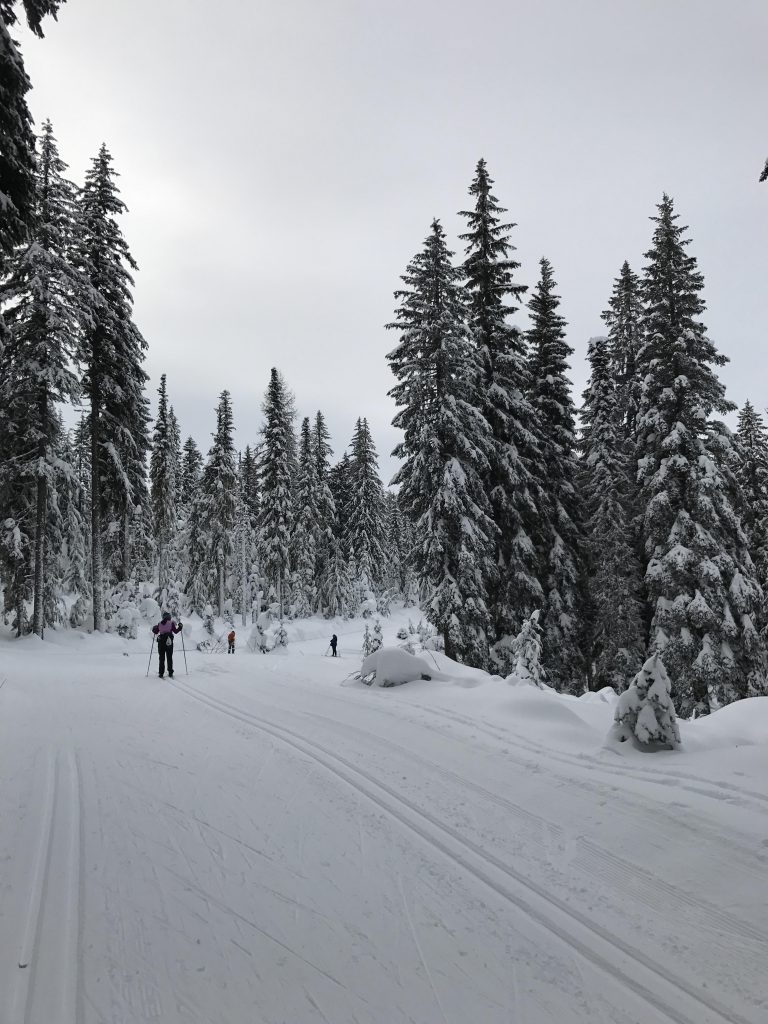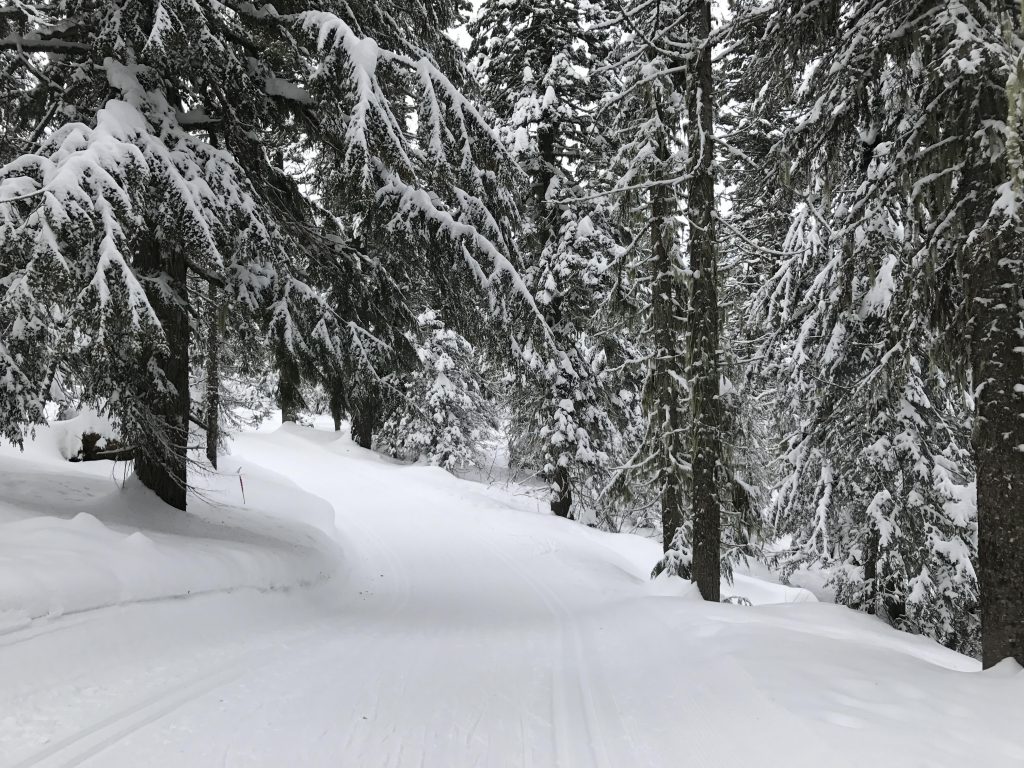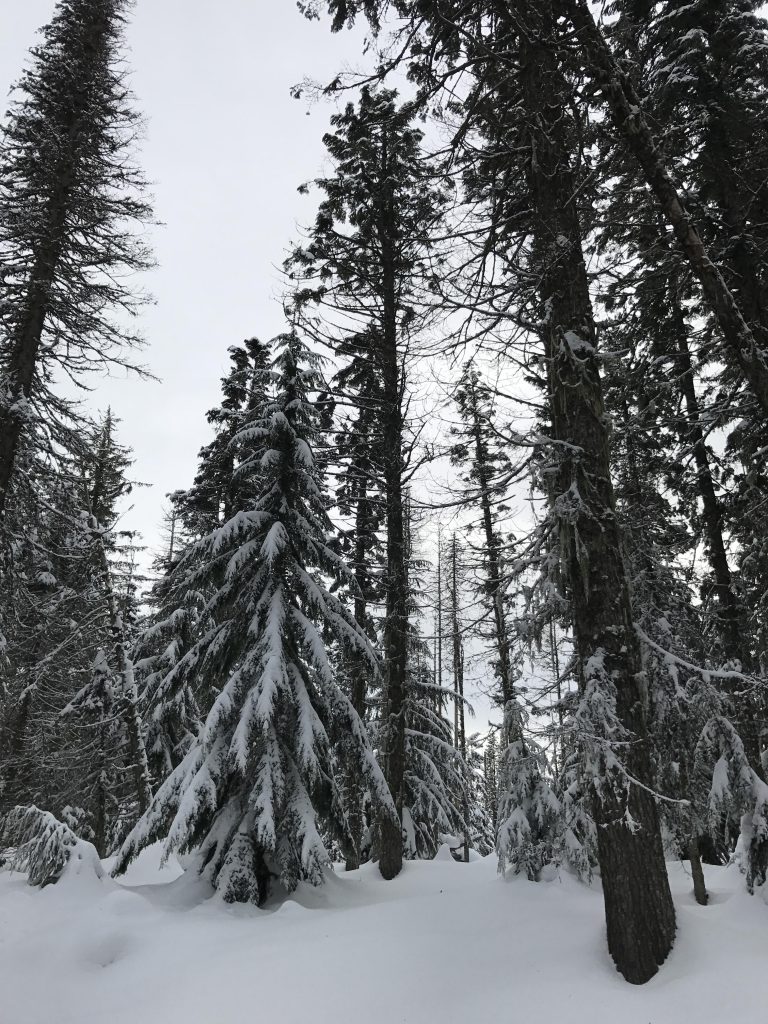 © 2016 – 2023 NaughtyHiker. All rights reserved. No duplication without permission.