Ideal for skate skiing, the Tripp's Knob Loop is a fun excursion along a lesser-traveled trail in Mount Spokane's Nordic Ski Park. It leads to a cozy, little-used warming hut on Tripp's Knob.
Difficulty
Moderate (some uphill skiing)
Duration
1:39 hours moving time (XC Skiing)
High Point
4,481 feet (Trailhead)
Low Point
3,802 feet (Junction #6)
Trailbed
Groomed for skate and track skiing
Water
Only at Selkirk Lodge
Camping
There are campgrounds in the state park and a warming hut on Tripp's Knob
Conditions
Grooming is typically excellent, but snow levels are not always sufficient for these lower elevations.
Administration
Washington Parks and Recreation
Fees & Permits
None required
(
Snow park and special groomed permits; paper company permit during the summer
)
Open To
Skiers
(
dogs are not allowed when trails are groomed, except on skijoring days
)
Directions
Take I-90 exit #287 and head north on Argonne Road for 8.5 miles (Argonne will turn into Bruce Road). At the roundabout turn right onto WA-206 Mount Spokane Park Drive and follow it to the trailhead (about 16 miles). Alternatively, take the I-90 Sullivan exit and head north via Sullivan, Wellesley, Progress and Forker to WA-206. From the Selkirk lodge, ski down to the trailhead (about 2 miles)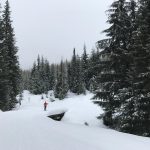 There are a variety of ways to get to the trailhead to Tripp's Knob. The fastest is zipping down Linder Ridge, the longest is out towards Shady Mountain, downhill to Mica Road, and along Mica Road to the trailhead. A great alternative route heads out to Nova hut, then follows Wild Moose and Moose Meadows down to the trailhead.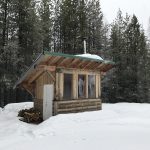 Ski downhill on Lower Tripp's Loop, a wide logging road frequented by skate skiers. The road is wide and typically groomed for classic skiing as well, as long as there is enough snow, which, depending on snowfall, can be a challenge at these lower elevations. Over the course of a mile, the trail drops about 600 feet of elevation, then contours levelly along the side of the mountain for just short of 2 miles to the spur trail up Tripp's Knob. The spur trail heads uphill for a half mile, gaining roughly 200 feet in elevation, curls around Tripp's Knob, and emerges onto a forested top. There isn't much of view from there, but it features a nice little warming hut and an outhouse.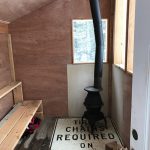 Few skiers pay a visit to this out-of-the-way hut, so chances are pretty good you'll have it to yourself. On the other hand, chances are slim that it's cozy and warm with a fire already burning…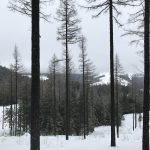 For the return trip, head back on the spur trail and a tiny bit of Lower Tripp's Loop, then take a left (uphill) for a steady ascent on Upper Tripp's Loop. This trail will gain about 600 feet over the next three miles and end at Mica Road. On Mica take a right for a short fun downhill slide back to the trailhead.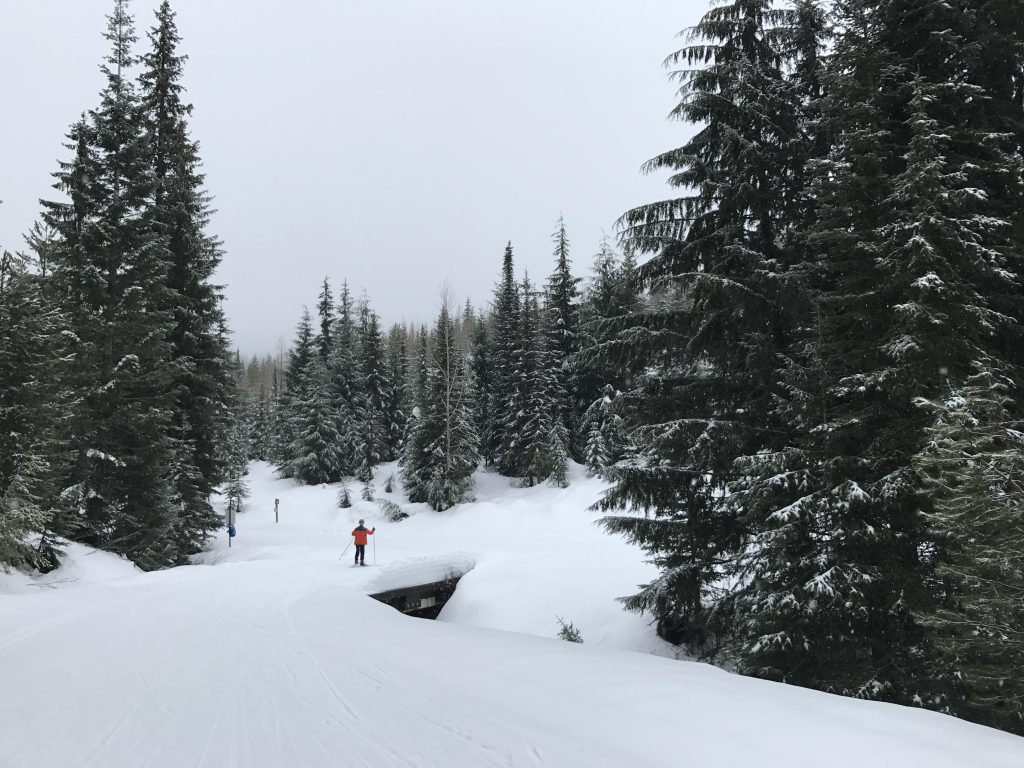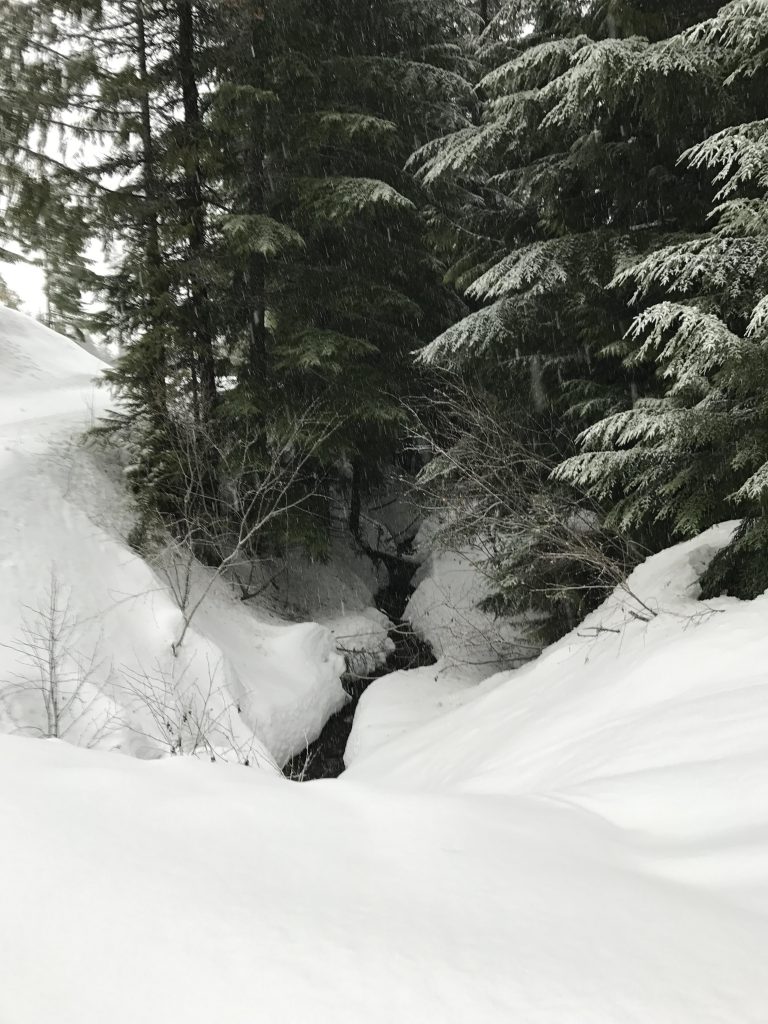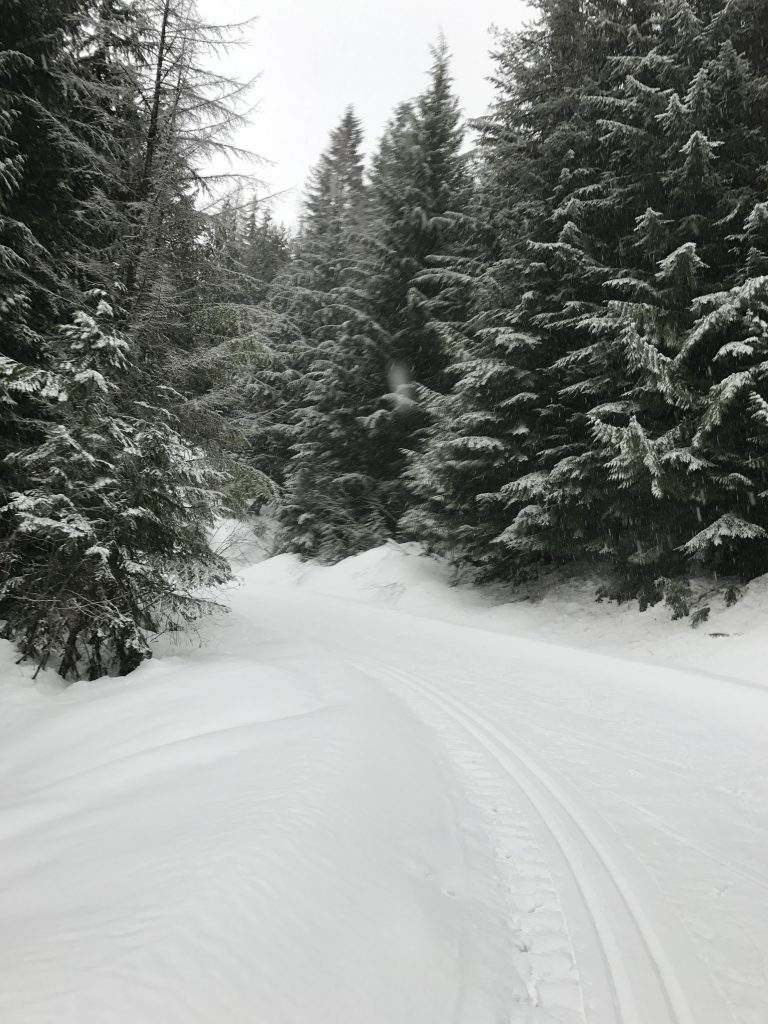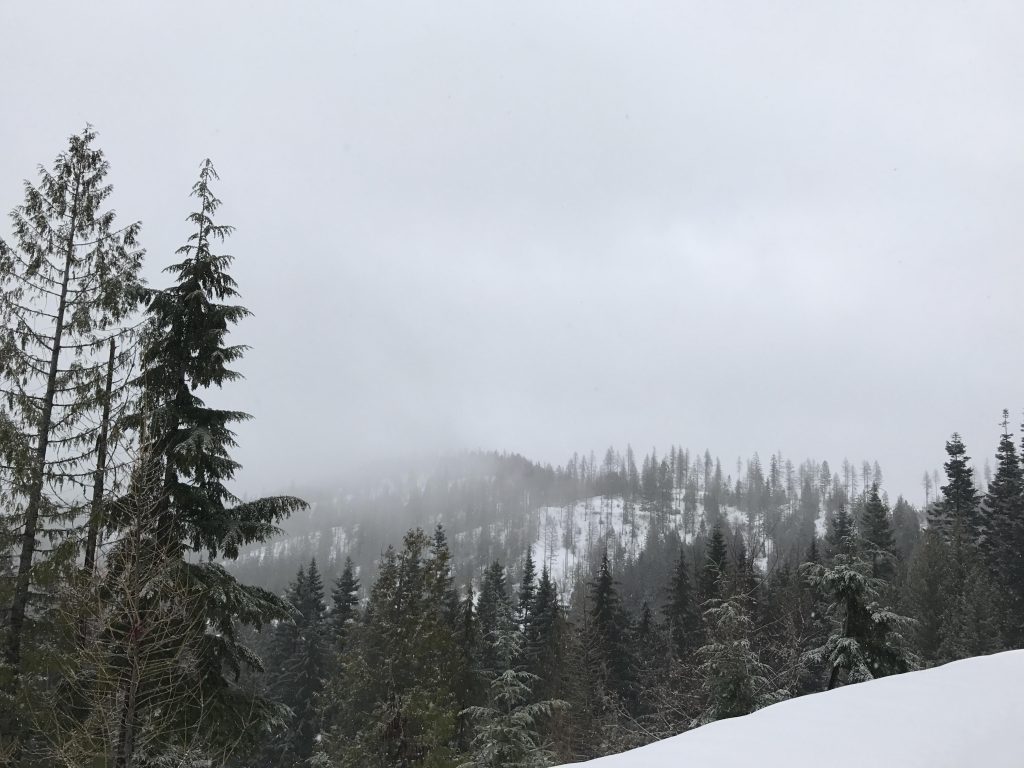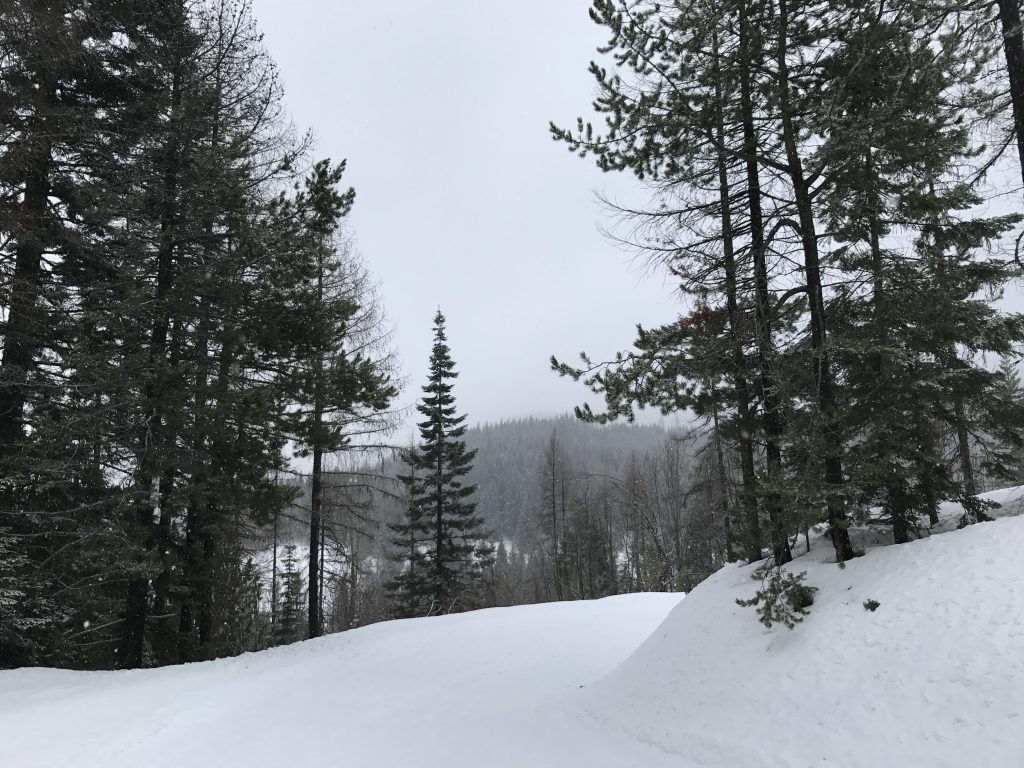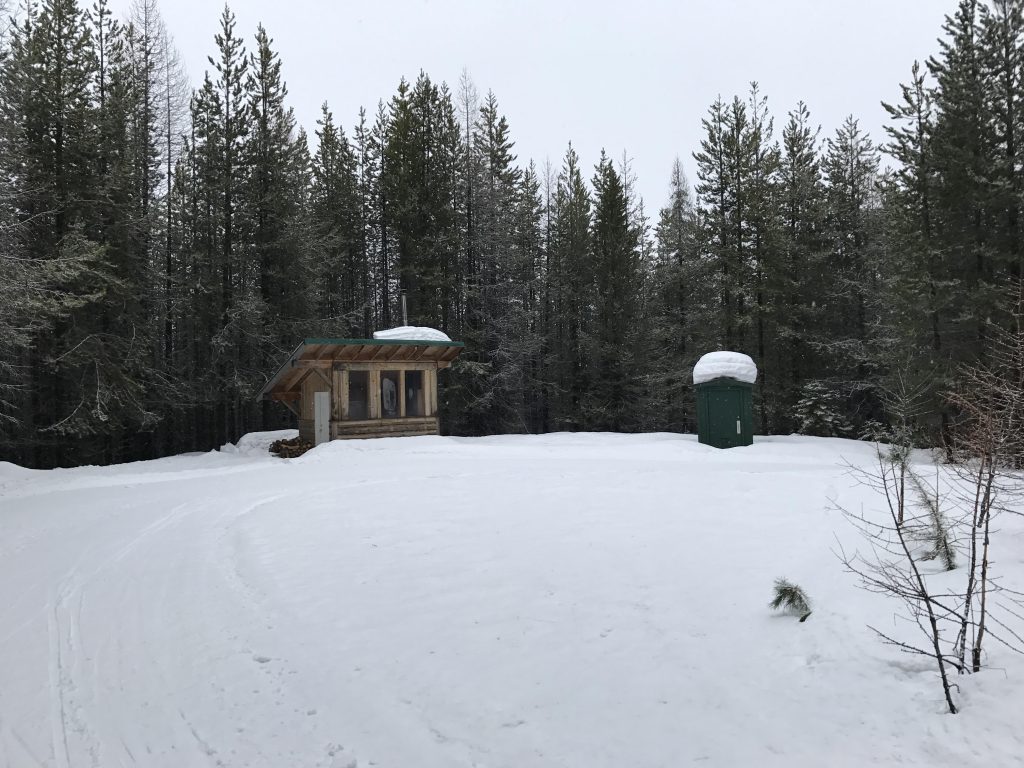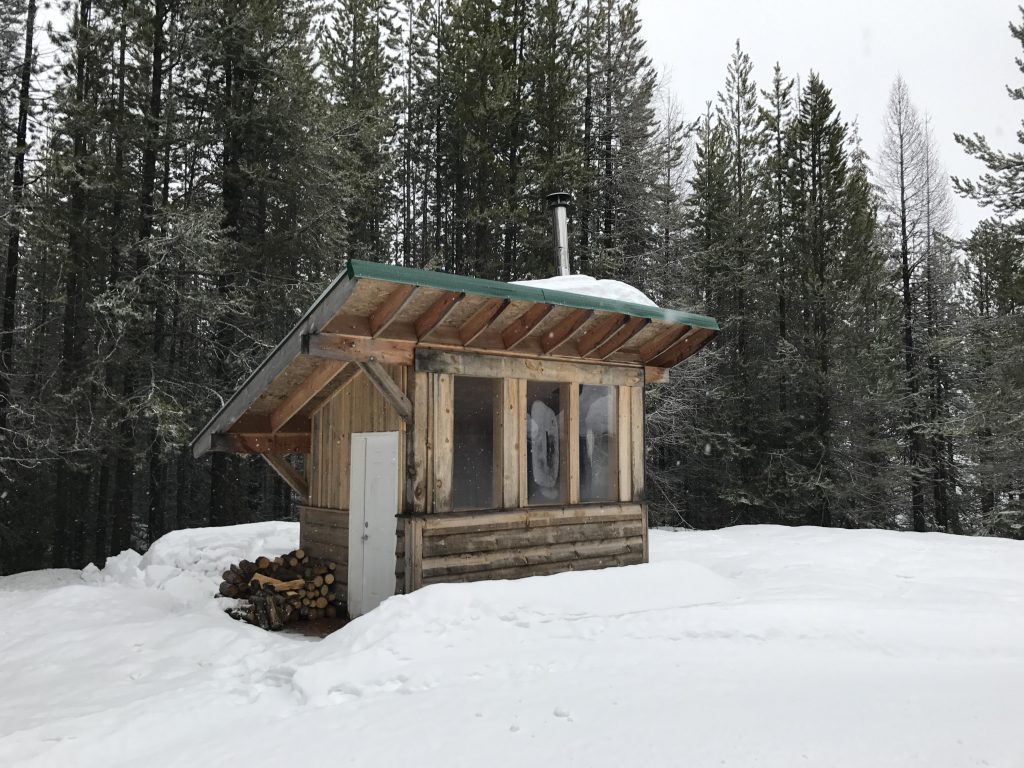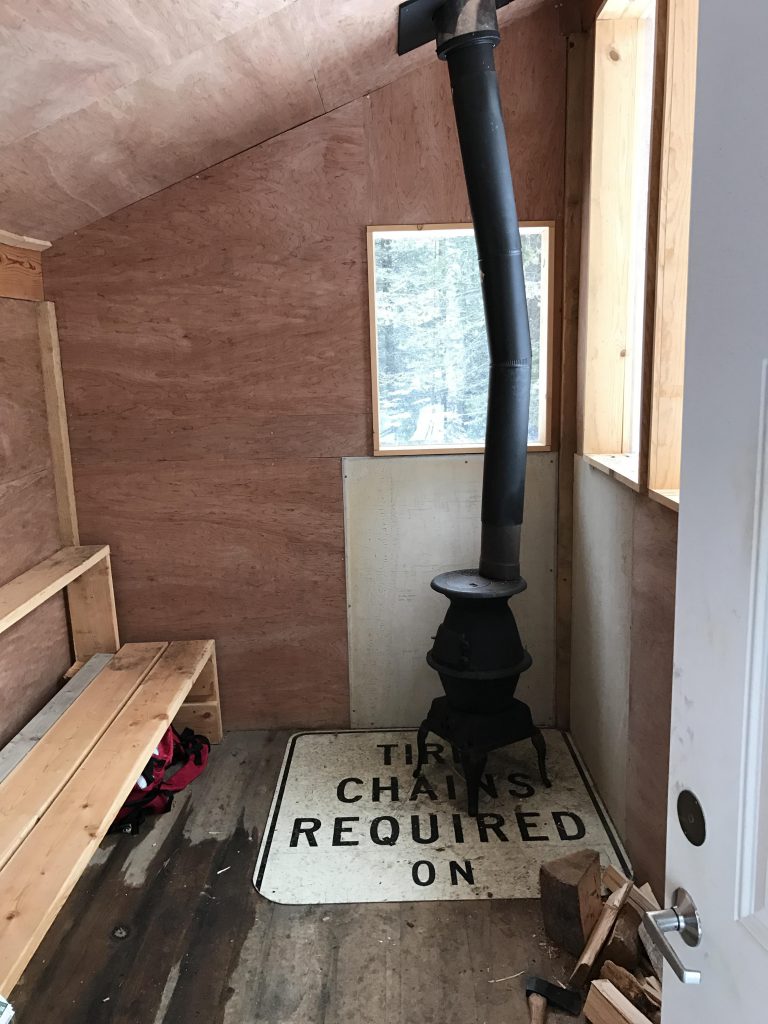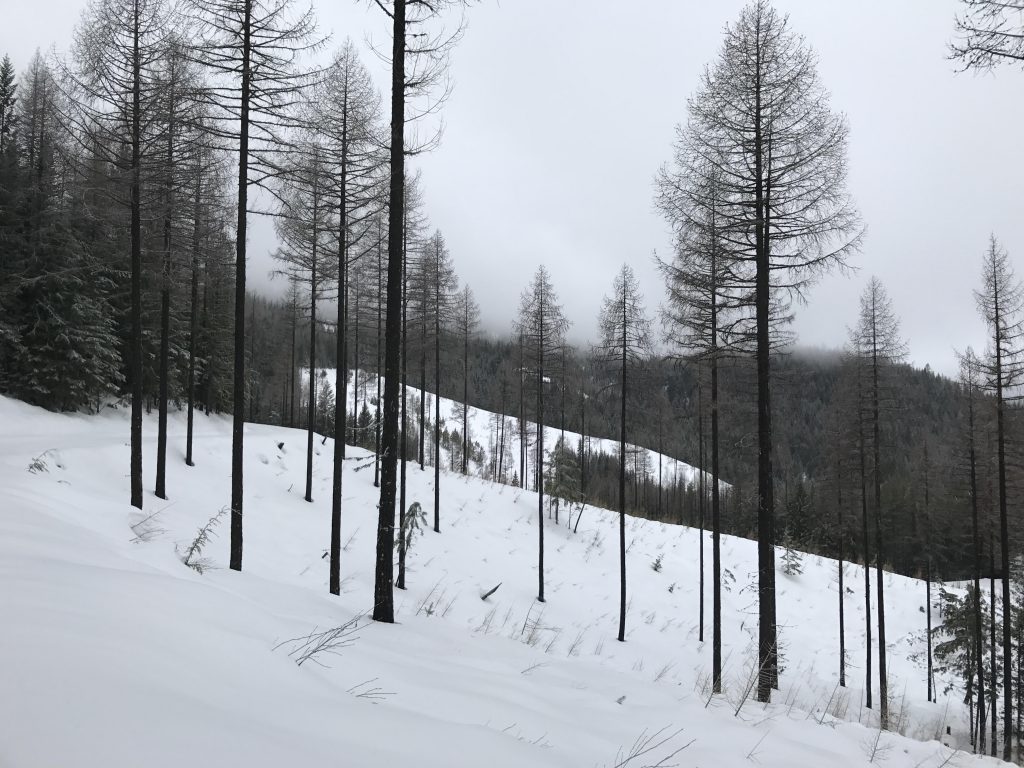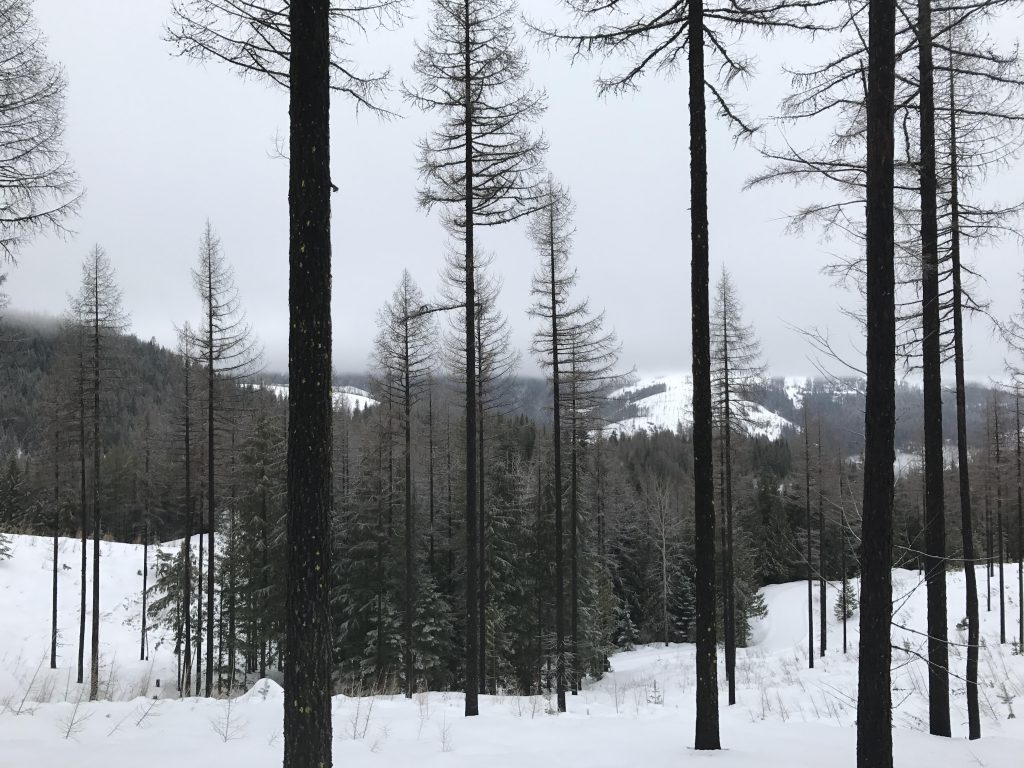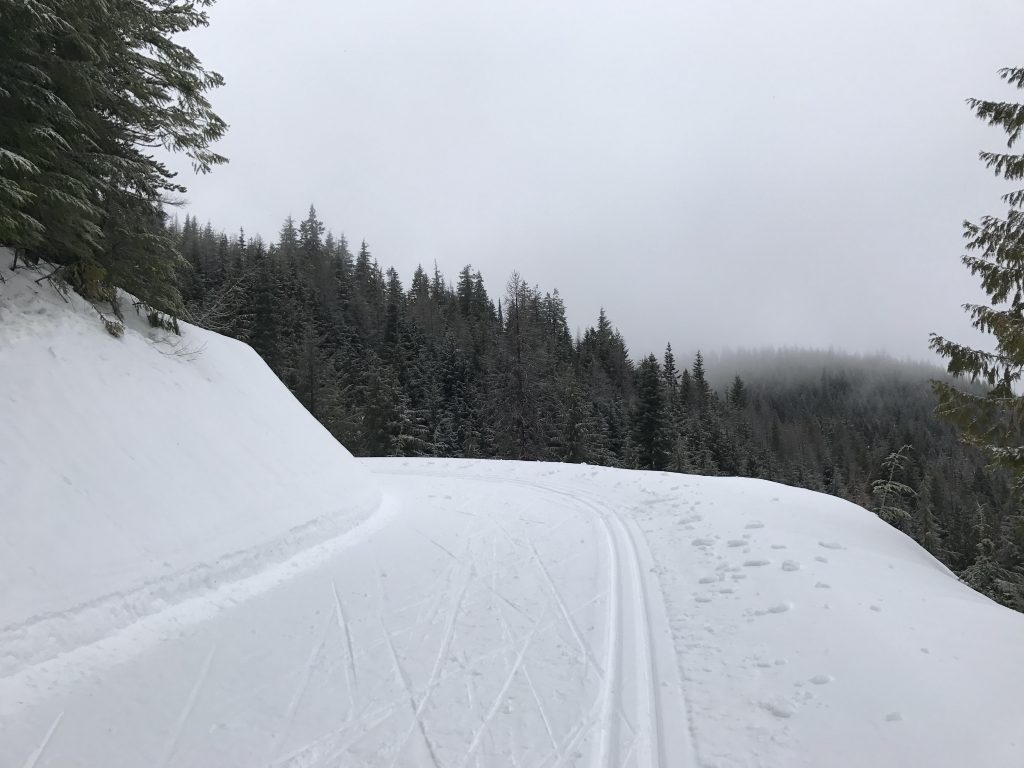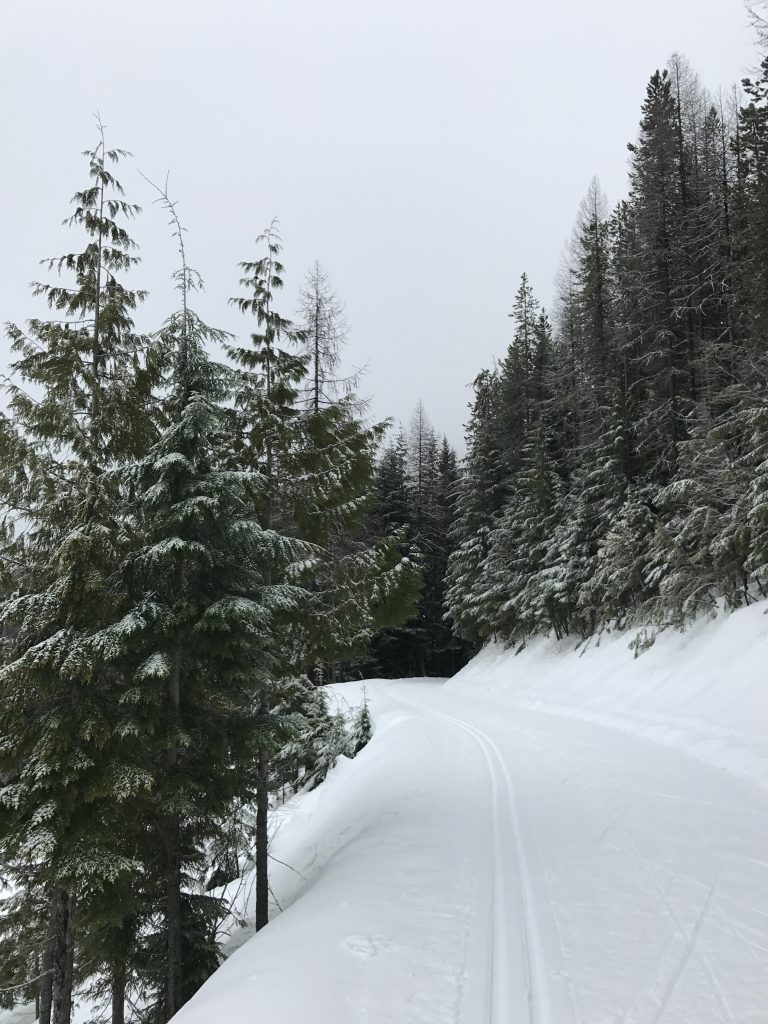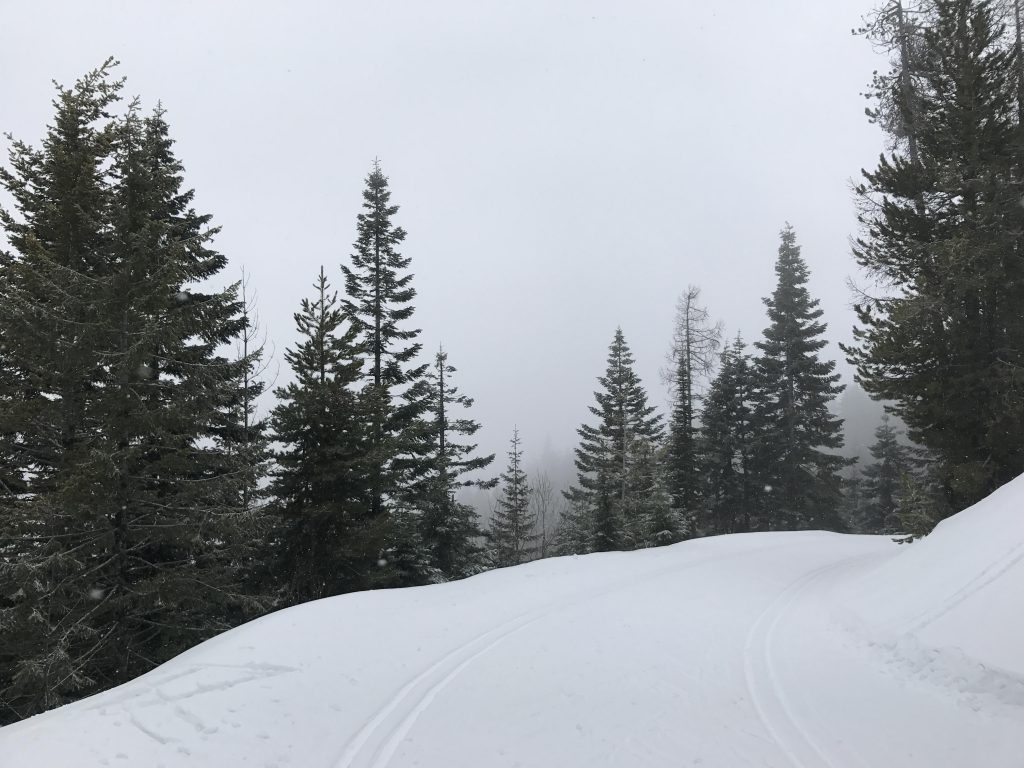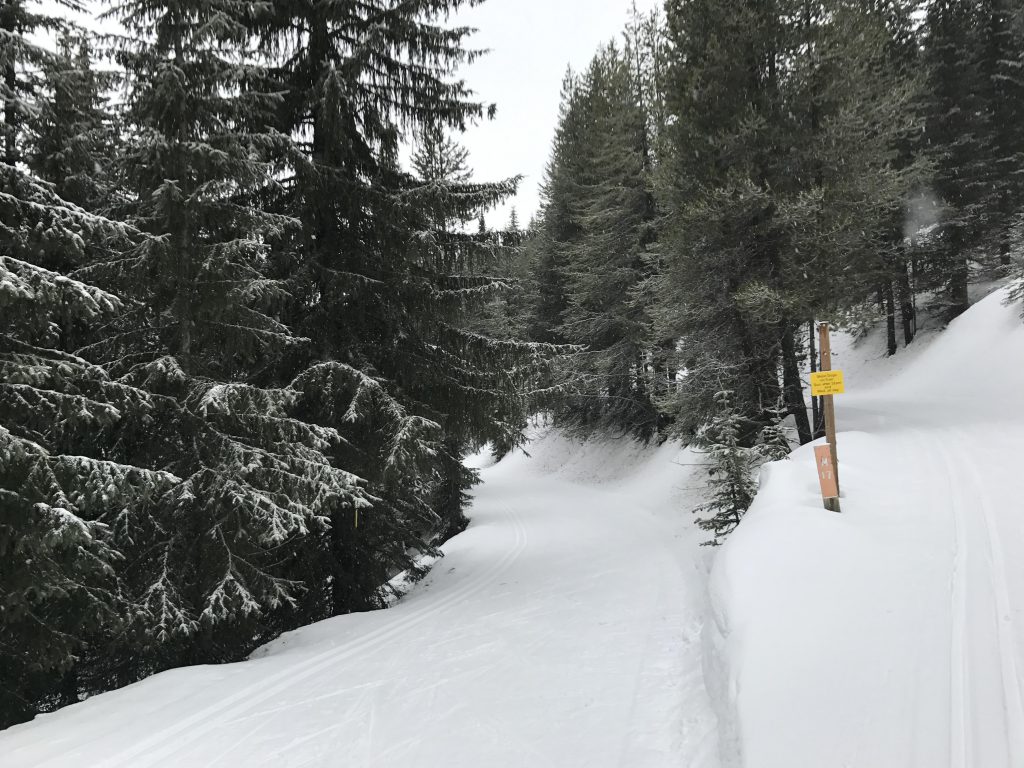 © 2016 – 2023 NaughtyHiker. All rights reserved. No duplication without permission.