BLM's Escure Ranch property offers an extensive trail network that not only surprises with wildlife–we saw deer, snakes, coyotes, pheasants, and hawks–, but also features impressive basalt rock formations that poke like giant squat mushrooms out of the ground. The icing on the cake is Towell Falls, where Rock Creek slides over multiple edges of a rock table. Definitely a must-do hike in spring and fall.  
Location
Channeled Scablands
Rating
2.9 out of 5
Difficulty
Easy (old farm roads)
Distance
22.5 miles
Duration
7:00 hours moving time (hiking)
Elevation Gain
1,026 feet
High Point
1,726 feet (trailhead)
Low Point
1,319 feet (Towell Falls)
Trail Type
Loop
Trailbed
Old farm roads
Water
Lakes, Rock Creek (but both likely carry agricultural runoff)
Status
Conservation Area
Administration
Bureau of Land Management
Conditions
Excellent (seasonally muddy in some places)
Permits
None required
Camping
At Escure Ranch trailhead
Maps
USGS Revere, Honn Lakes
Trailhead
From I-90, take Sprague exit #245 onto WA-23. Follow WA-23 south for 12.5 miles, then turn right onto Davis Road. Follow Davis, a gravel road, for 7 miles, then turn left onto Jordan Knott Road. Continue for 1.4 miles. Breeden Road will be on your right. There is parking by the side of the road for perhaps a couple of cars (to get to the Escure Ranch trailhead continue on Jordan Knott Road for another 4 miles).

Google Directions (47.061028, -117.938276)

Season
Year-around, but very hot during the summer months
Squirrel Density
Lots of rodents; watch out for rattlesnakes
Features
Lake, Waterfall, Structure, Meadow
Distance From

Coeur d'Alene 88.7 miles
Lewiston 85.0 miles
Sandpoint 128.1 miles
Seattle 247.5 miles
Spokane 56.6 miles

Resources
Date
March 31, 2018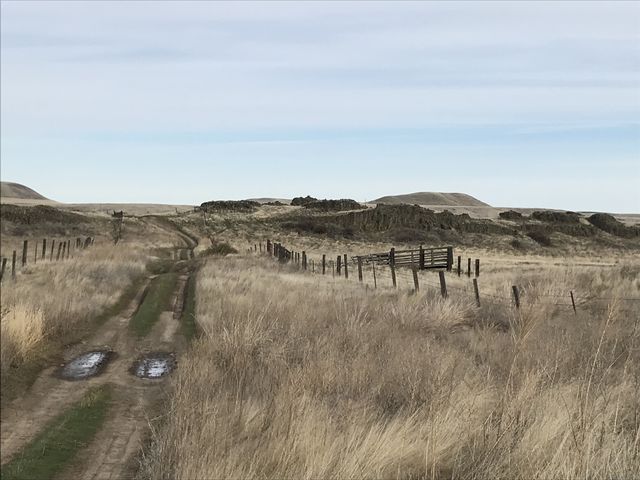 You could actually drive most of Breeden Road, but it is deeply rutted and flooded in many places. Hence, little (more likely no) traffic makes this easy walking. The road heads steadily westwards, mostly flat, though ascending and descending here and there as it moves between basalt rock outcroppings. The area is very open, with nary a tree but lots of boulder fields, and is apparently much loved by game birds, pheasants being particularly numerous.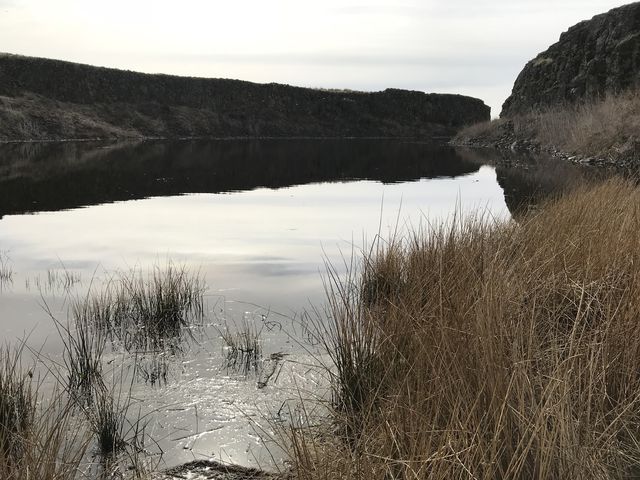 A bit over a third into the Breeden Road stretch, a bridge crosses Rock Creek, whose current is torrid this early in spring. The road then homes in on the John Wayne Pioneer Trail, which uses the rail bed of the old Chicago, Milwaukee, St. Paul & Pacific Railroad. Just shy of three miles in, Breeden Road ends (really converges with the John Wayne trail), and an old grass-covered farm road leads due south towards rocky mesas that cradle Wall Lake. True to its name, Wall Lake shows off its steep-sided cliff walls on its eastern bank. The trail parallels the lake at a far distant, but the openness of this shrub steppe allows for an impromptu hike along the lake's rim. The lake's southern end tilts more towards the east, making that a good place to revert back to the official trail, still a decommissioned farm road, heading south towards a rocky mesa. As we approached, it was graced by three mule deer eyeing us suspiciously and eventually scampering off eastwards toward Turtle Lake.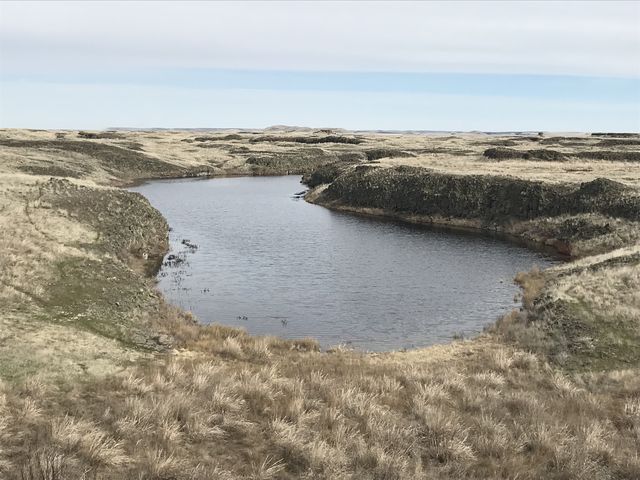 Focusing on the deer, we missed the intersection to Turtle Lake and continued on the farm road towards Escure Ranch. The trail eventually heads east, but does so far to the south of Turtle Lake. Thus, we crossed a broad meadow and a barbed wire fence and promptly found Turtle Lake and more deer. Then it was back to the trail and further east, crossing a number of coulees and lonely ponds, each announced by a cacophony of frog's ribbits.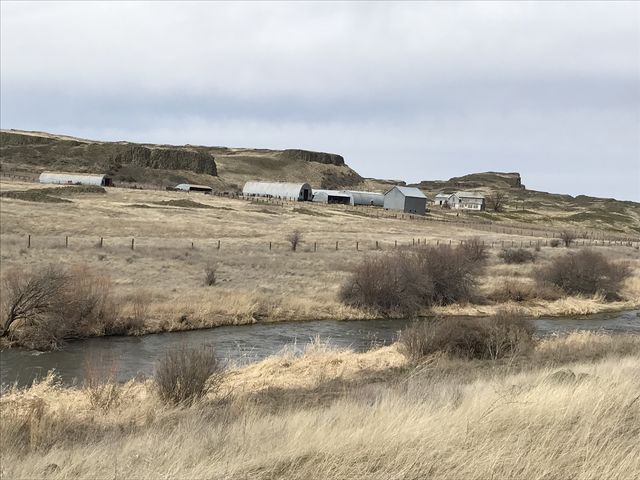 As the trail gets closer to Escure Ranch, it winds between enormous basalt mesas and surreal, castle-like outcroppings. The ranch buildings still remain. Originally a Merino sheep ranch going back to the early 1900s, it was converted to cattle ranching in the 1950s when sheep prices plunged. Rodent infestations led to the conversion of most outbuildings to corrugated metal siding on a concrete slab. A few of the ranch buildings are open to visitors.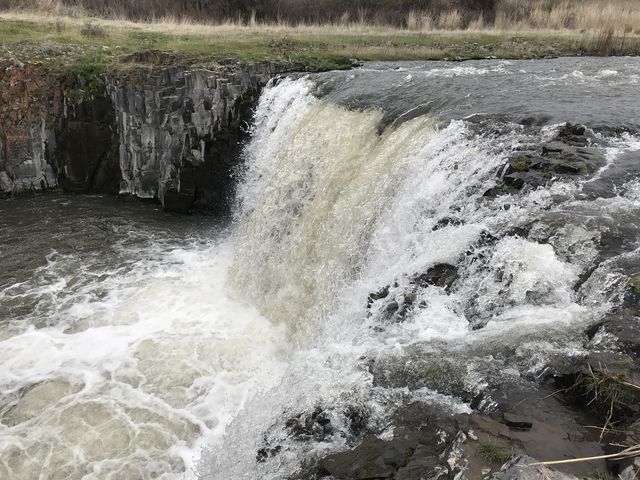 A bridge crosses Rock Creek to the main parking lot and trailhead of the Escure Ranch parcel (plenty of parking, restrooms, campsites, informative placcards). The Towell Falls trail heads off southwards, paralleling Rock Creek's eastern bank. It's about 3 miles to the falls, the first half near the creek, then climbing and moving away from the creek and meandering behind a mesa that blocks all views of the creek. Eventually, the trail circles around and points nearly straight westwards and soon the falls come into view. There are two arms to the creek and to get to the larger falls you have to cross the eastern arm (head down to the river where boulders are demarcating an old parking lot); however, this early in spring that is simply not possible. Bypassing the old parking lot, the trail continues northwestwards and ends at the falls in the eastern arm, consisting of a main fall and two smaller ones cascading over the edge of a rock table.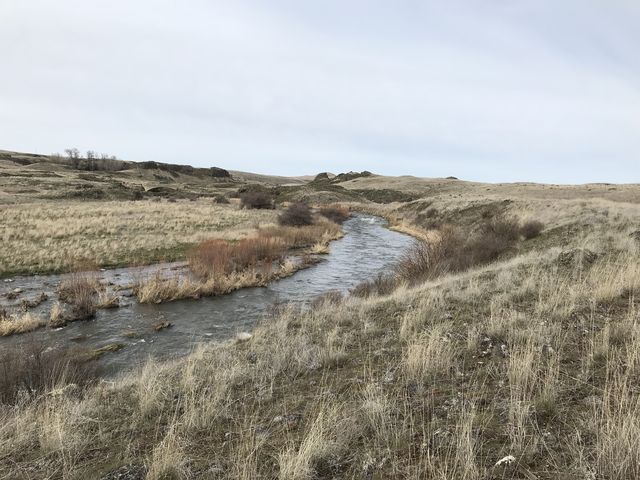 Backtrack your steps to the Escure Ranch trailhead, then hike up the gravel access road to the top of the mesa overlooking Escure Ranch. An old farmroad veers off to the left and moves along the edge of this broad mesa, offering fantastic views of the ranch buildings and the squat rock outcroppings along the western bank of Rock Creek. Be on the lookout for circling hawks! The farm road ends at a spring perhaps halfway to Breeden Road. Faint tire-track traces head eastwards, which is not where the trail is supposed to point according to the map. We chose a cross-country path across the mesa in search of the official trail, but never found it. Having said that, the area is open grassland, dotted with ponds and rock outcroppings, and as such is easily traversed. Plus, there are numerous cow trails, some more useful than others, and all ultimately fade away. You want to head pretty much north, staying on the mesa on the eastern bank of Rock Creek and aim for the Breeded Road bridge across Rock Creek. The hiking is fairly easy among a diverse flora and fauna:  we came across the first spring wildflowers, a garter snake, and a lone coyote.
Enjoy this hike? Let us know in the comments below!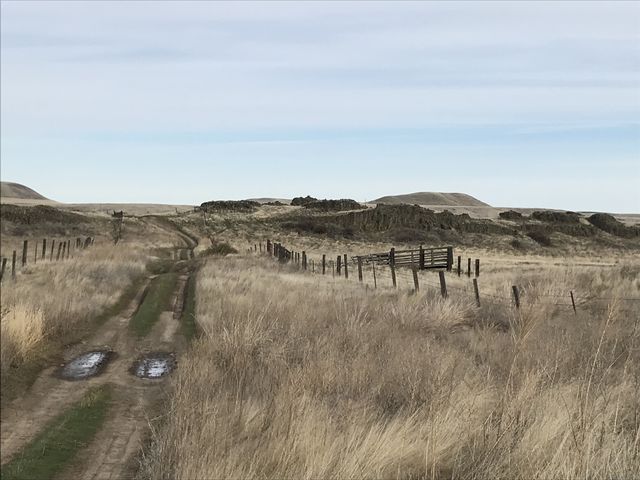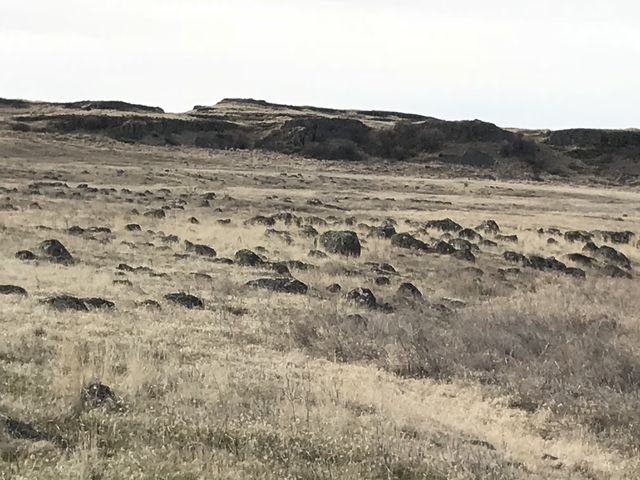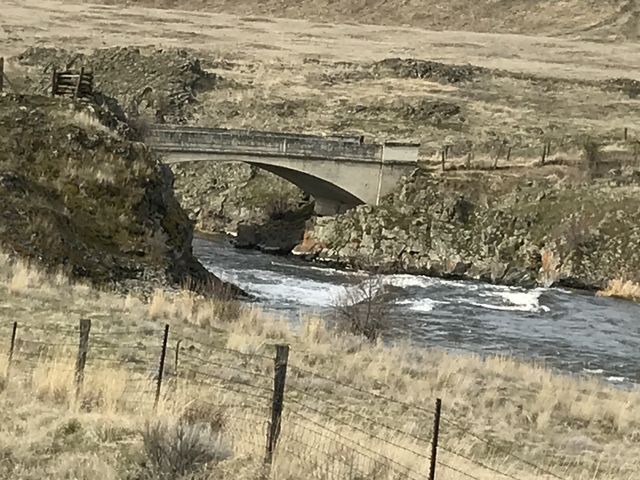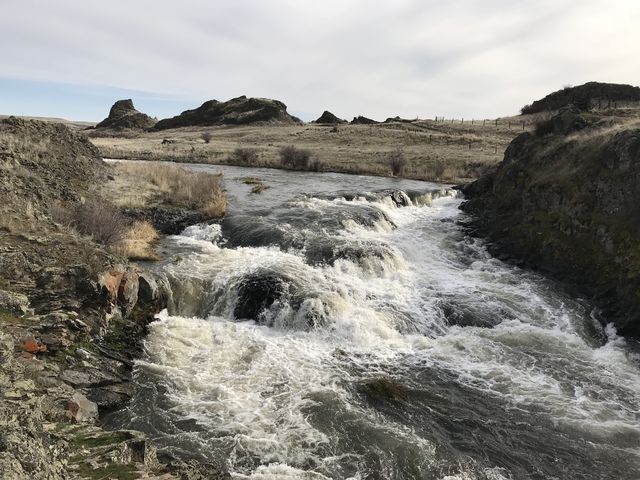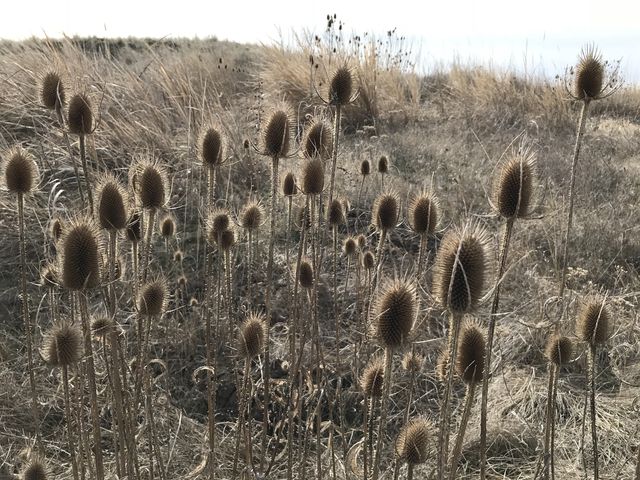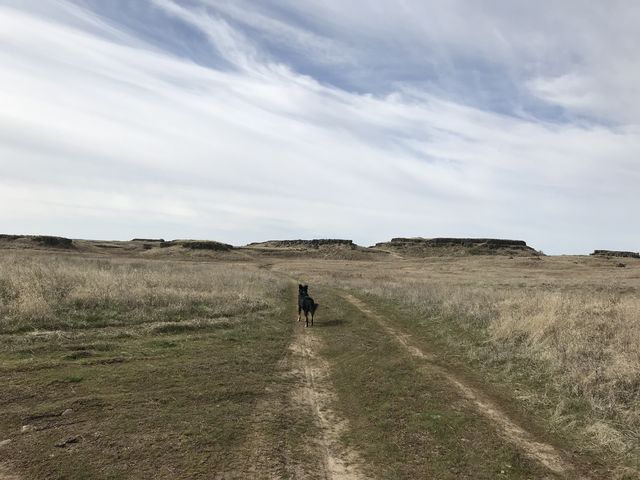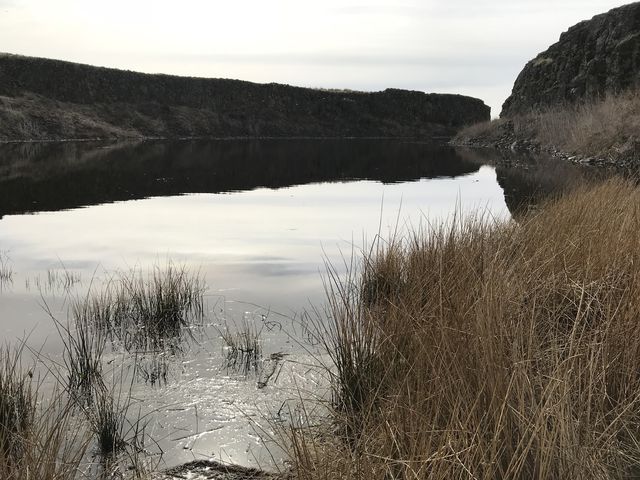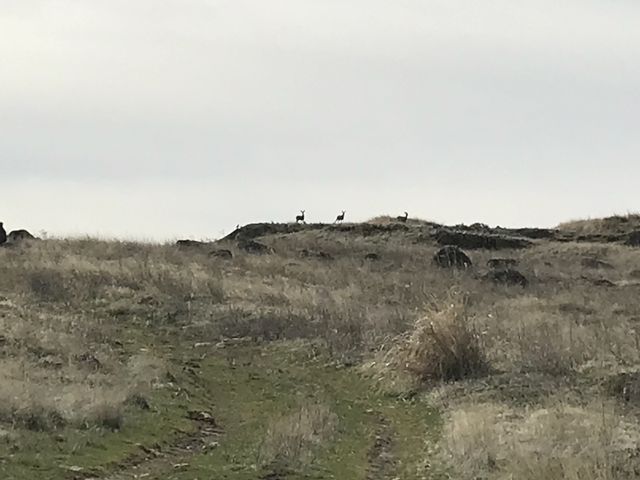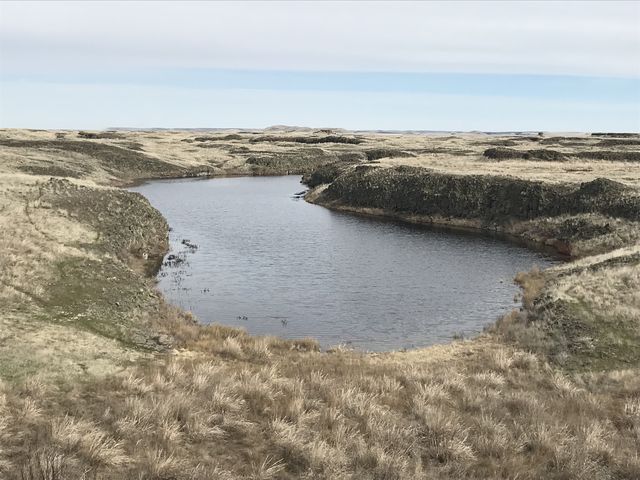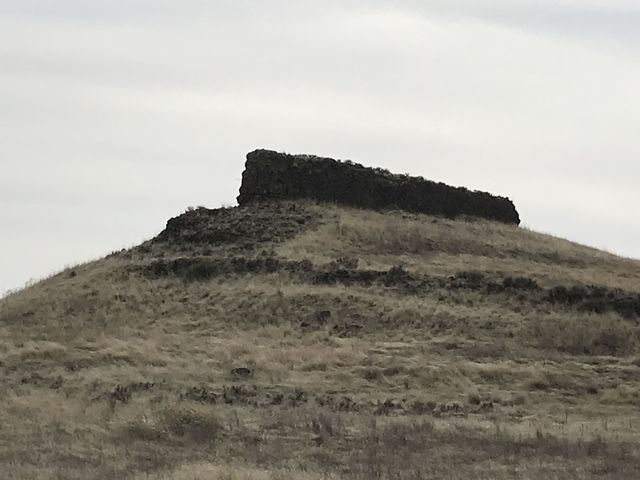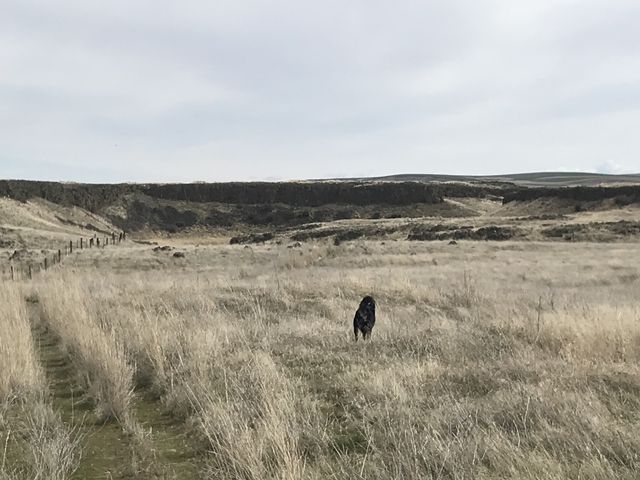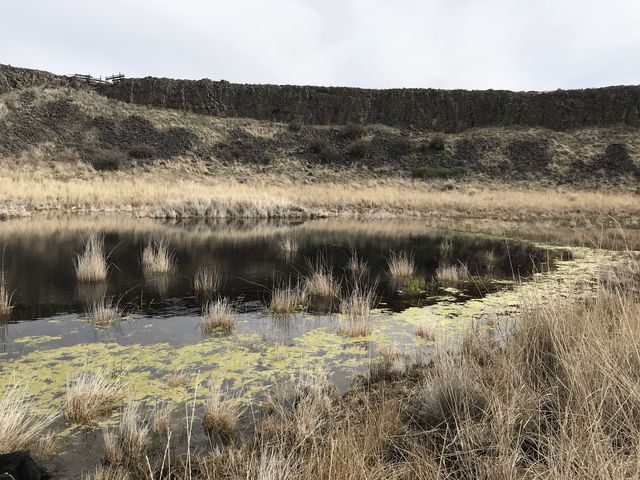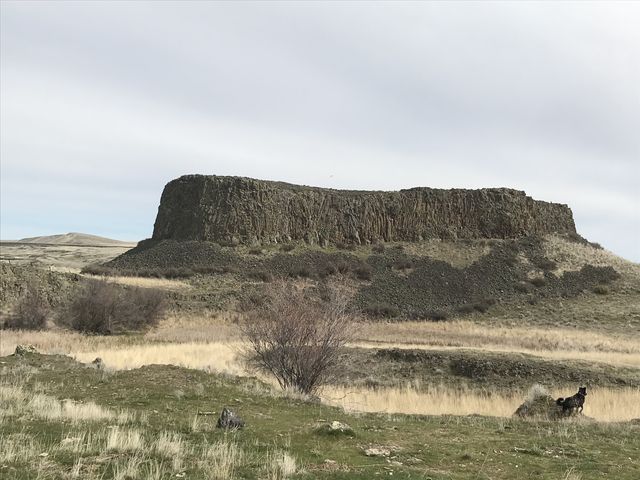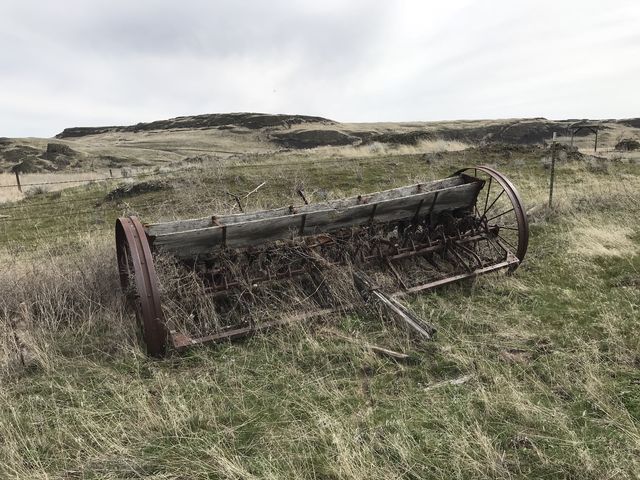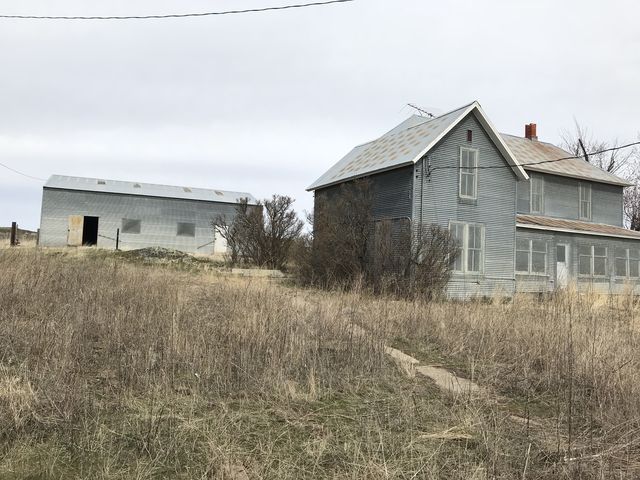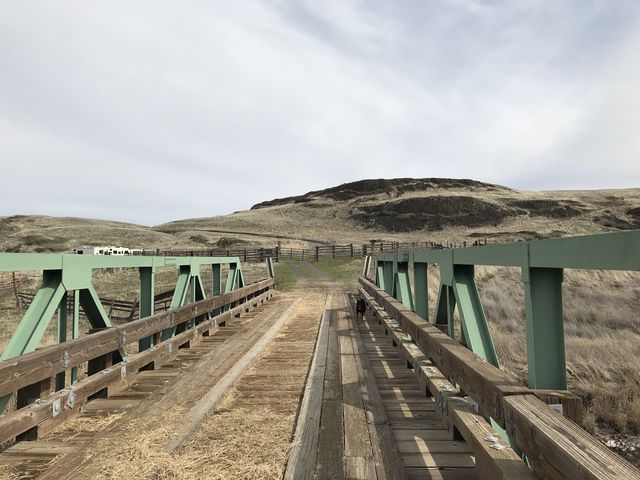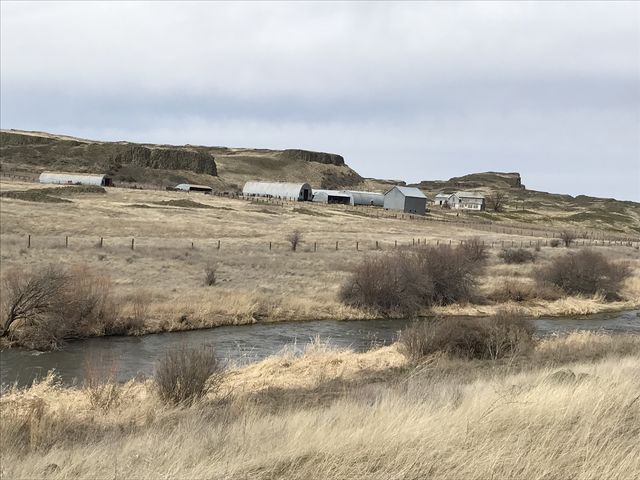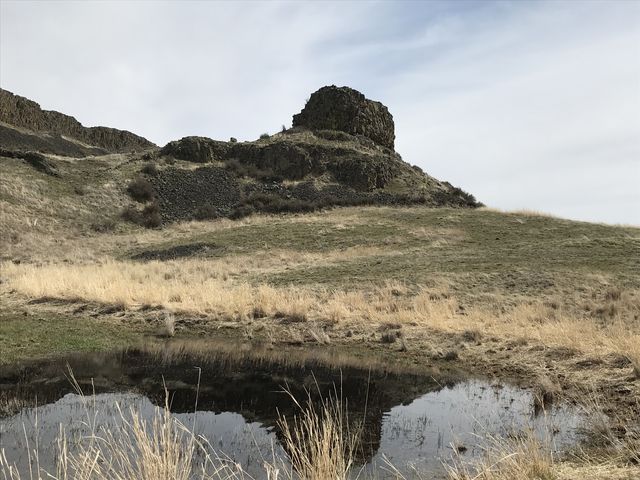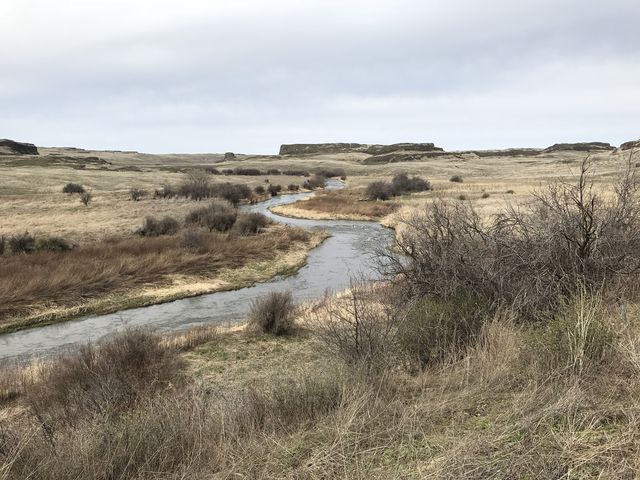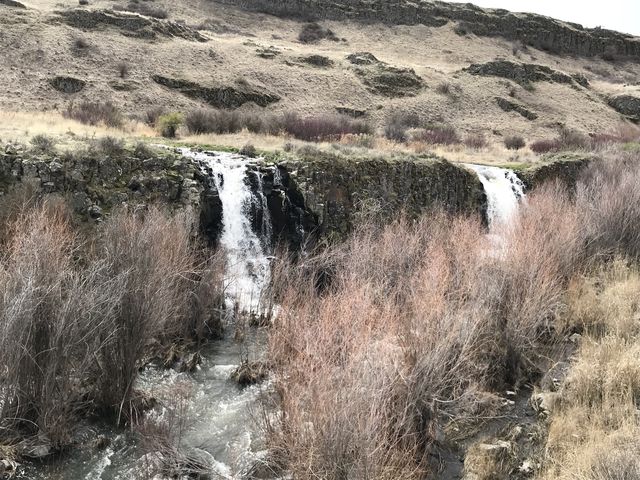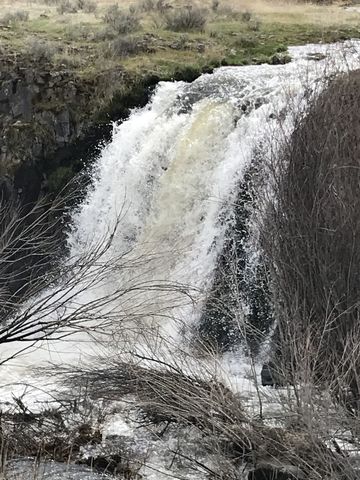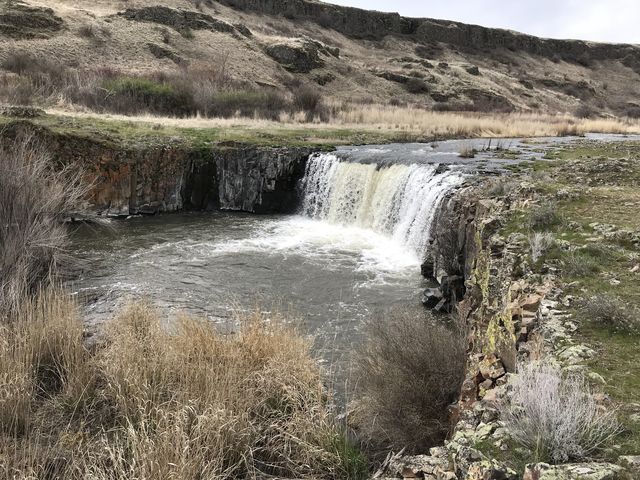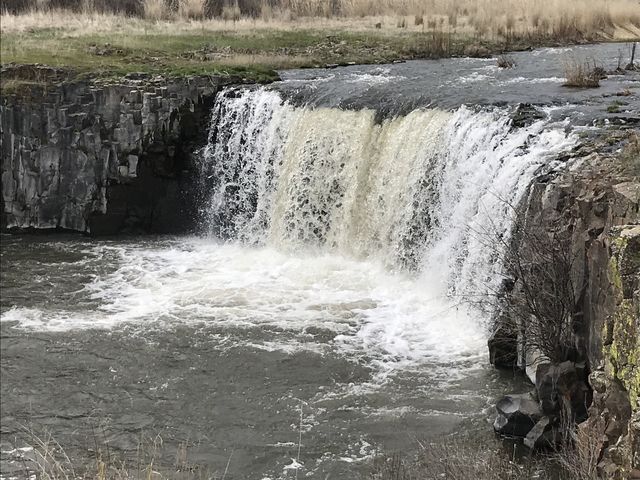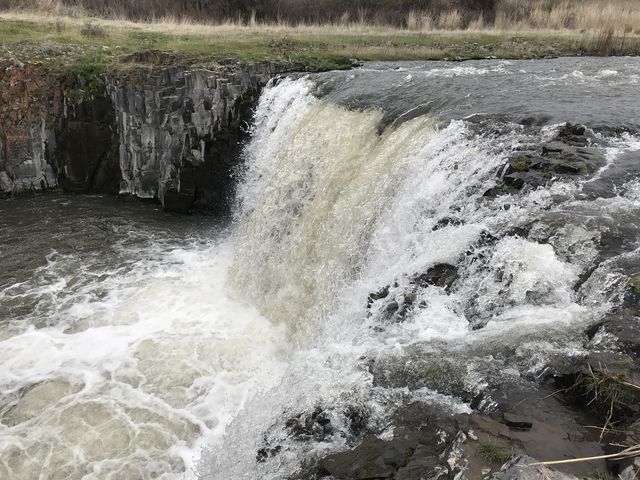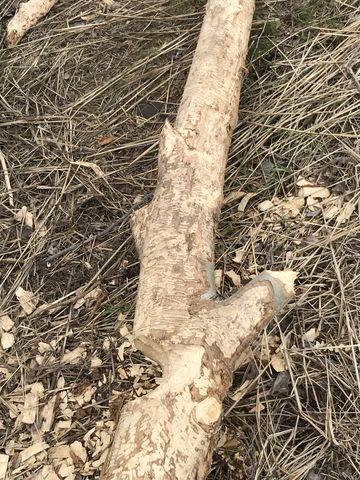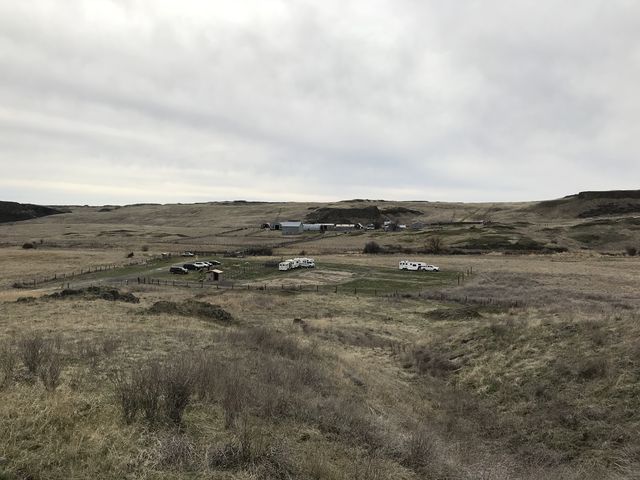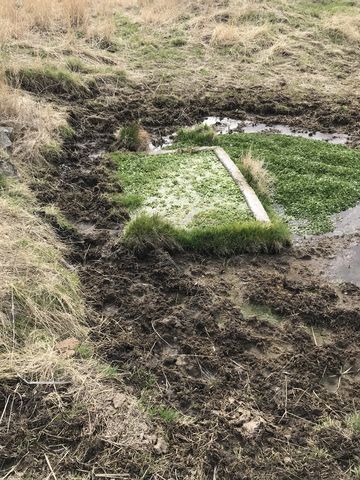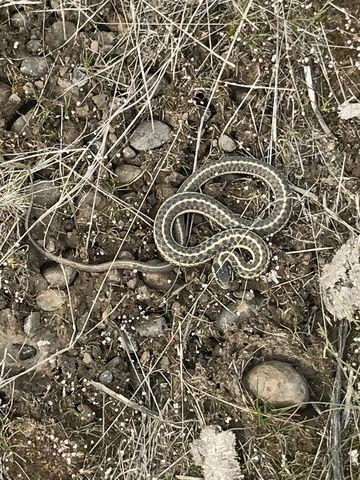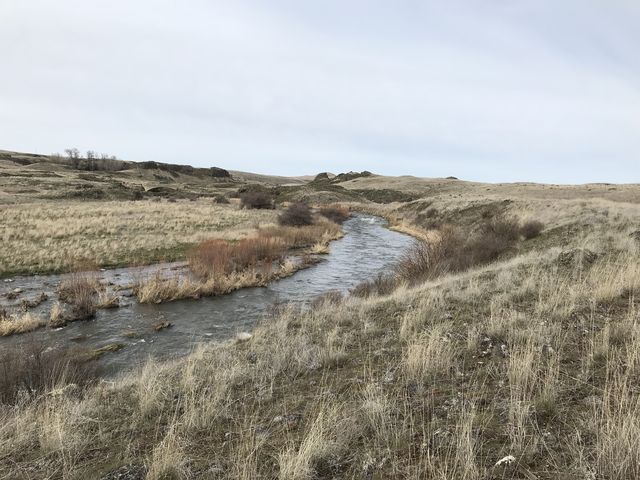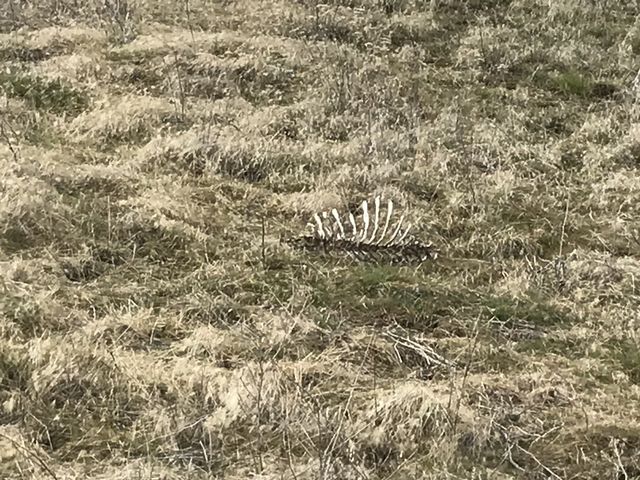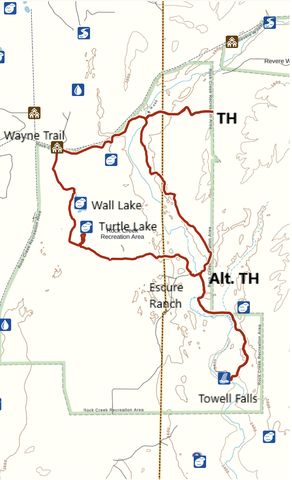 Alternate Routes
To shorten the route, start out at the main Escure Ranch trailhead. Towell Falls is about 6 miles round trip. Escure Ranch to Wall Lake or Turtle Lake is about 4-5 miles one way. The Breeden Road stretch is 3 miles one way.

Things to Consider
This trail is way too hot during the peak summer months. Also, watch out for ticks and rattlesnakes.
© 2016 – 2018 NaughtyHiker. All rights reserved. No duplication without permission.