This loop is a short walk among giant cedars that survived both the 1910 Great Burn and the extensive logging that occurred at the beginning of the twentieth century. Sited on a 240-acre plot in the Marble Creek drainage, the trail was designated a Nation Natural Landmark in 1980. It consists of 2 intertwined loops, of which the shorter not even half a mile and the larger about twice that.
Difficulty
Easy (but some uphill hiking)
Duration
0:27 hours moving time (Hiking)
High Point
4,504 feet (Trailhead)
Low Point
4,249 feet (Northernmost tip approaching West Fork Hobo Creek)
Water
A small brook at the east end of the loop
Camping
Pit toilets and 6 picnic tables are at the trailhead
Administration
St. Joe National Forest
Status
Nation Natural Landmark
Directions
From St. Maries, head east on the St. Joe River Road for about 33 miles, then turn right onto Marble Creek Road #321. You may want to stop at the Marble Creek Interpretive Site, right at the turnoff (toilets, infos, drinking water). Continue on FR-321 for 20 miles (a decent gravel road; expect some washboarding and a few potholes) to Hobo Pass. Turn left onto FR-335 and continue for ~2 miles to the signed trailhead. There is plenty of parking, a pit toilet and picnic sites at the trailhead. Alternatively, you can get to the trailhead via Clarkia, also on FR-321 (this is probably faster).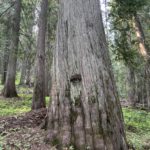 The trail moves among the cedars, many of which are hundreds of years old and appear to float on a bed of lady fern. A series of placards are found along the shorter, upper loop, as well as a bench.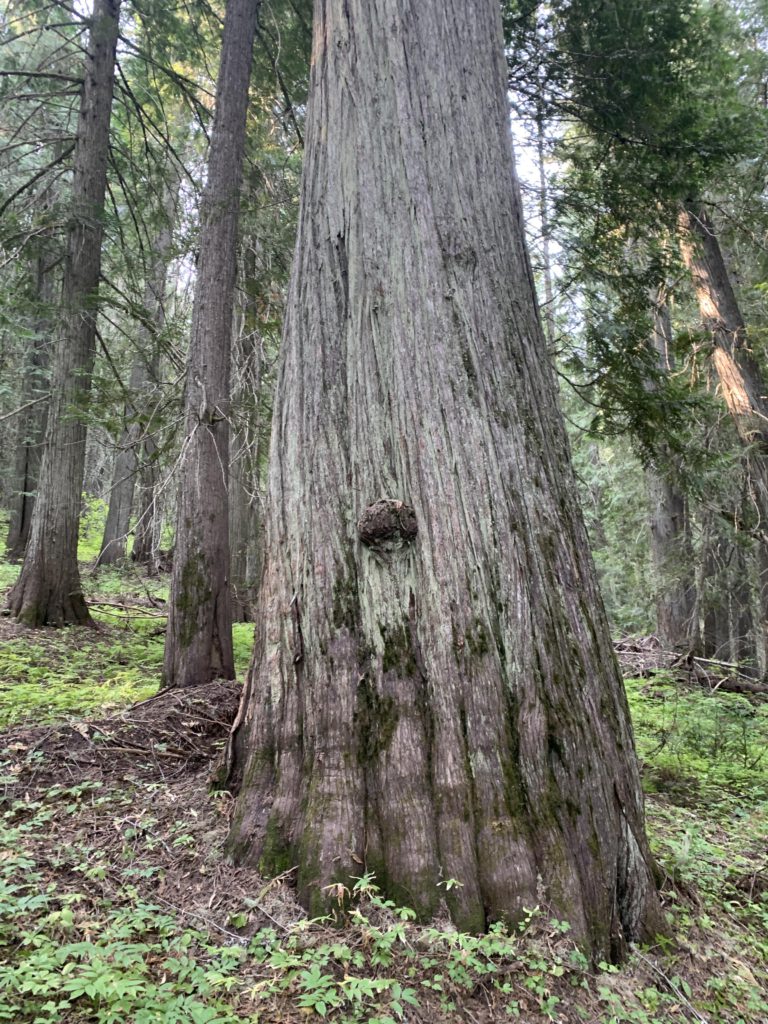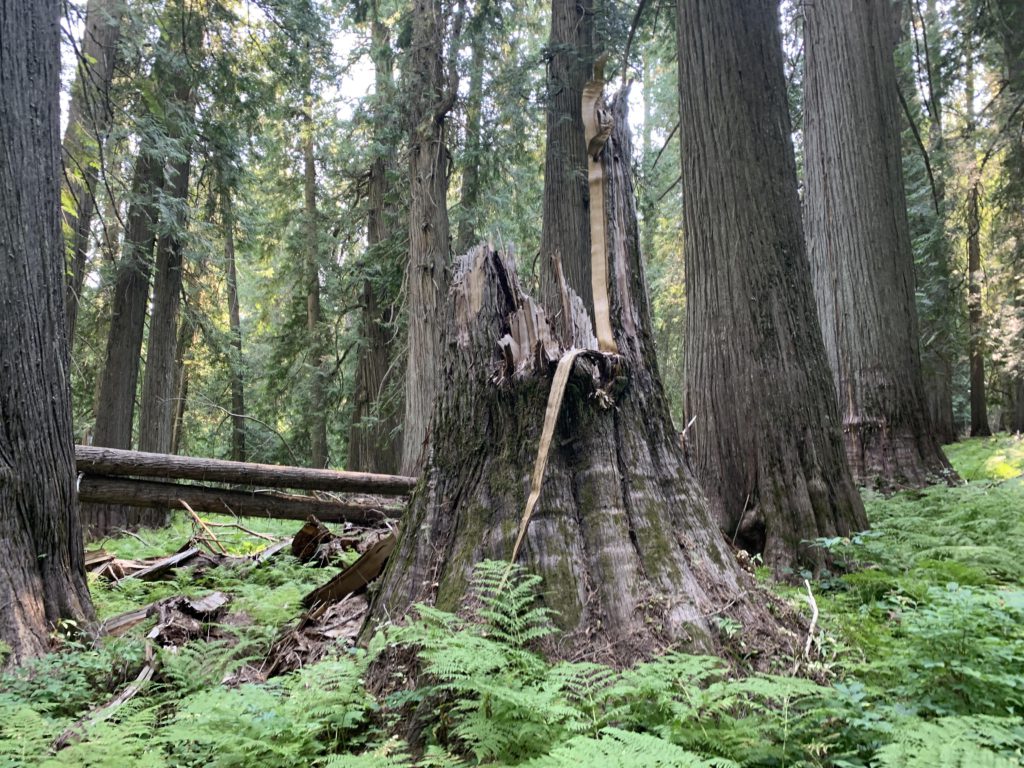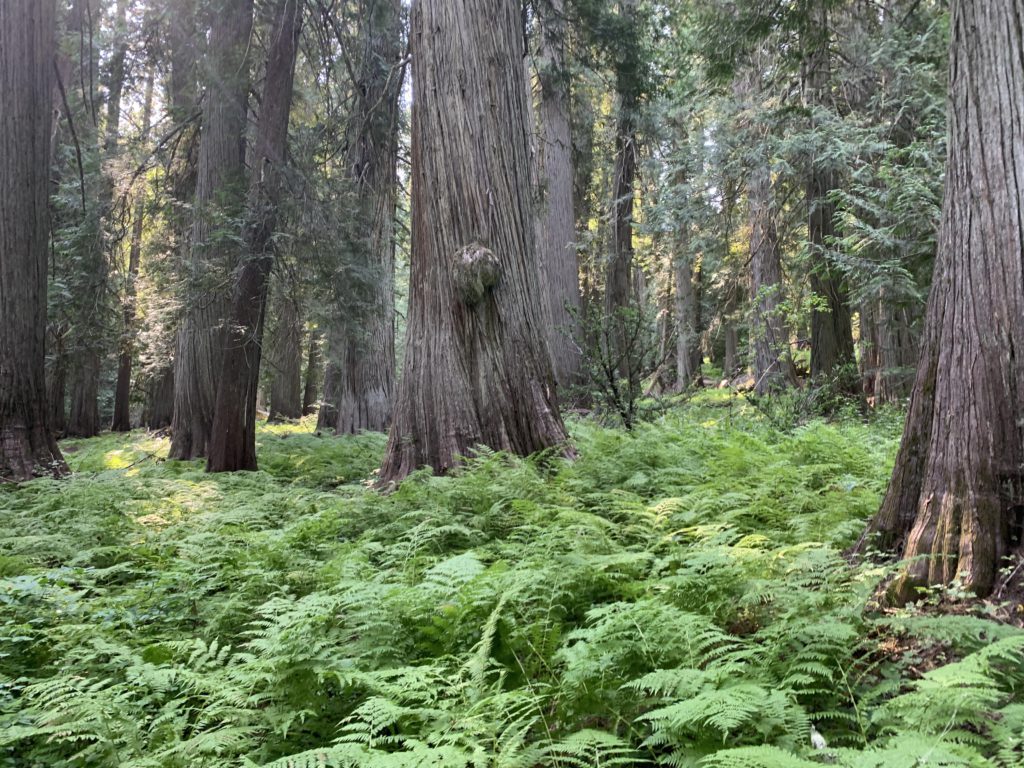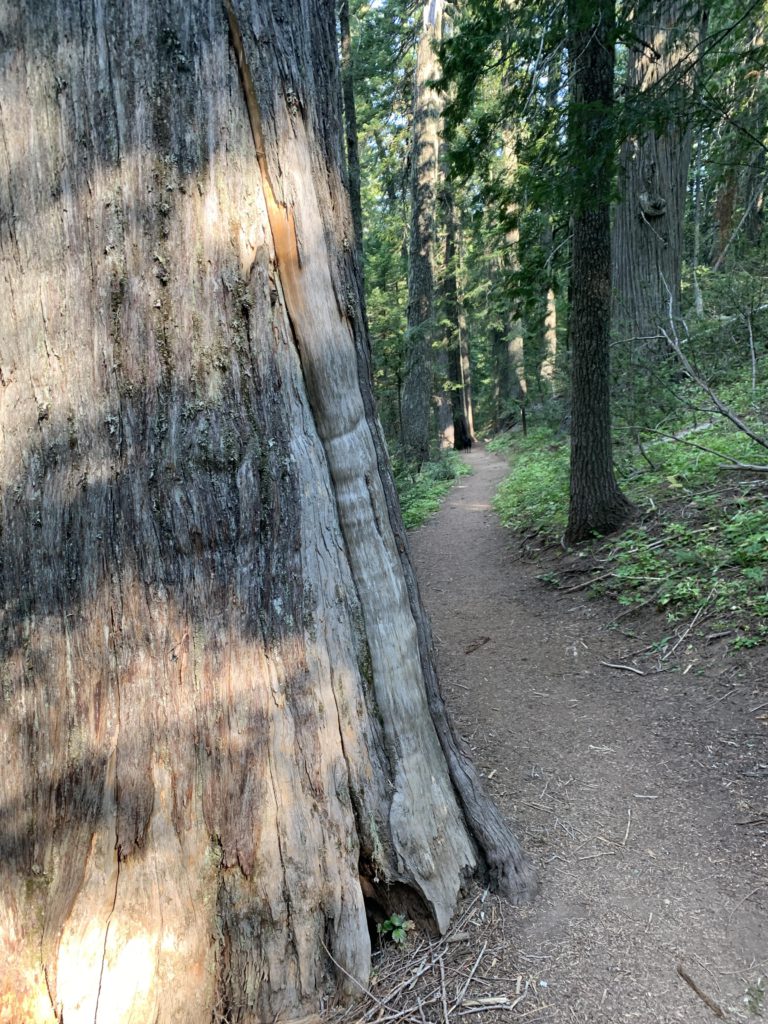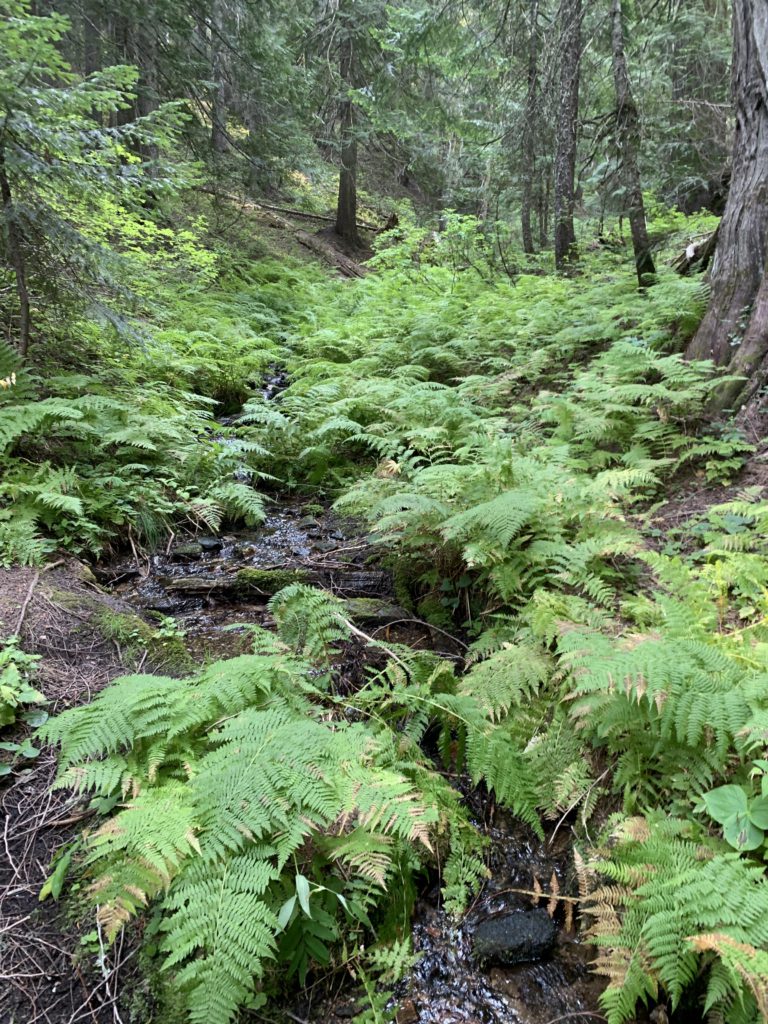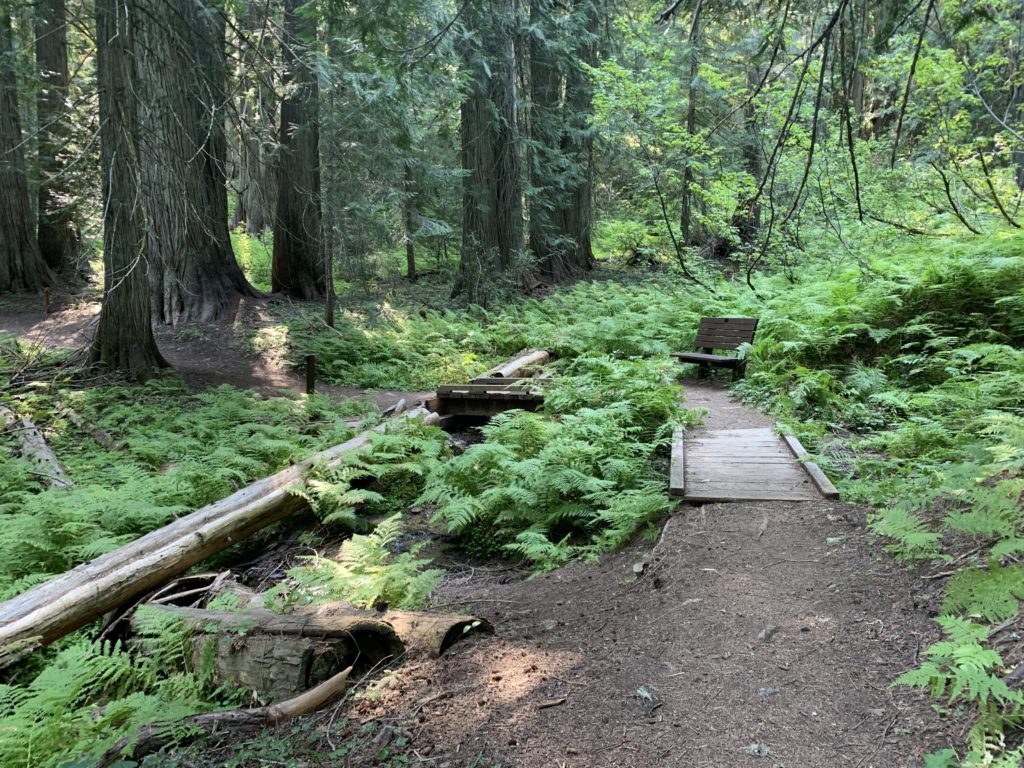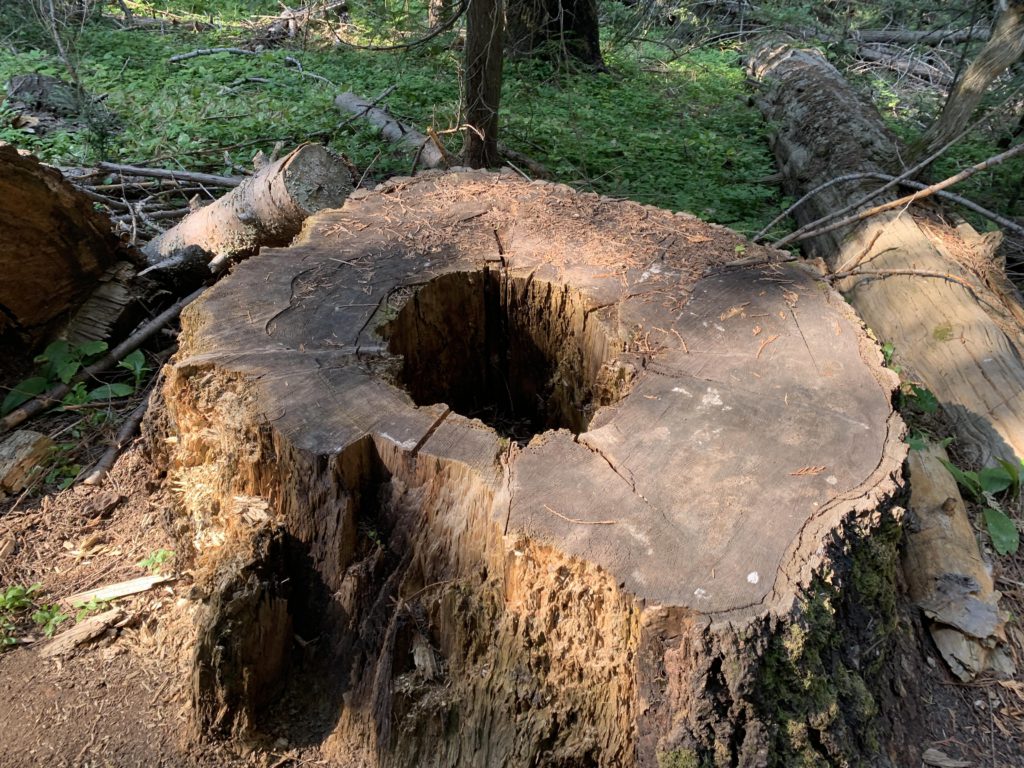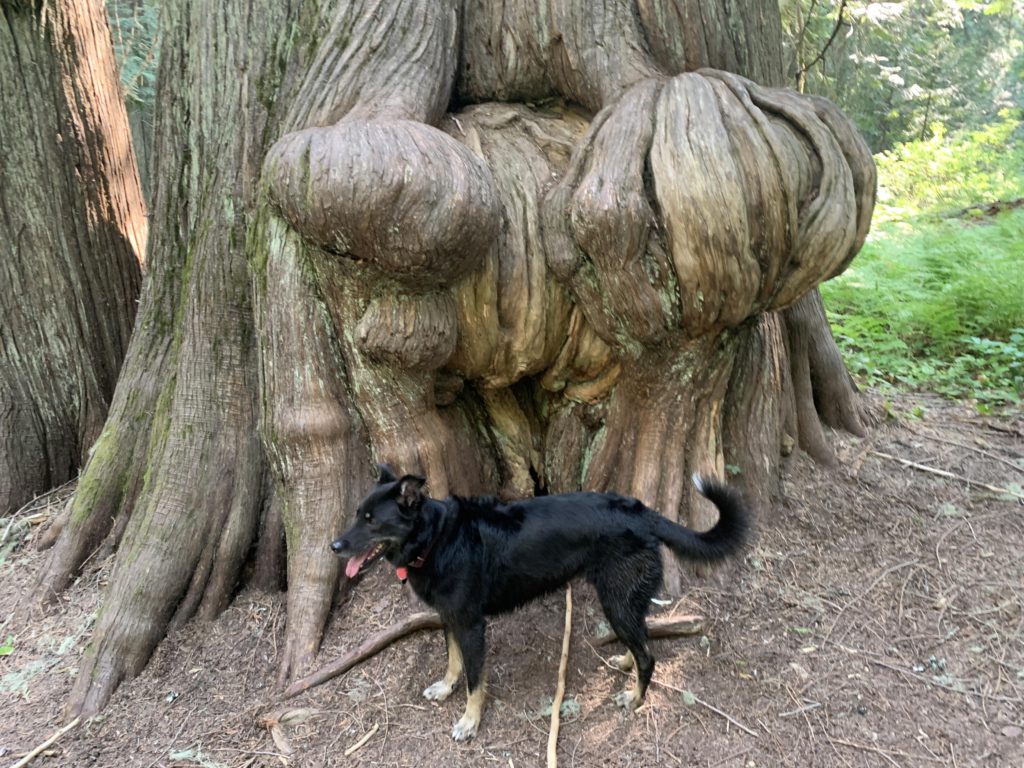 © 2016 – 2023 NaughtyHiker. All rights reserved. No duplication without permission.