The Hobo Historical Loop is a discovery tour of North Idaho's logging past. The trail leads to a decaying logging camp on Marble Creek, an abandoned steam donkey, including some 5000 feet of 1″ steel cable, and an old splash dam.
Difficulty
Moderate (uphill)
Duration
0:51 hours moving time (Hiking)
High Point
4,298 feet (Trailhead)
Low Point
3,603 feet (Marble Creek)
Camping
There is a pit toilet at the trailhead. Car camping sites are nearby (Camp #3)
Administration
St. Joe National Forest
Directions
From St. Maries, head east on the St. Joe River Road for about 33 miles, then turn right onto Marble Creek Road #321. You may want to stop at the Marble Creek Interpretive Site, right at the turnoff (toilets, infos, drinking water). Continue on FR-321 for 17 miles (a decent gravel road; expect some washboarding and a few potholes) to the signed trailhead (after crossing Marble Creek, FR-321 is referred to as Hobo Pass Road). There is plenty of parking and a pit toilet at the trailhead. Alternatively, you can get to the trailhead via Clarkia and Hobo Pass; FR-321 terminates in Clarkia.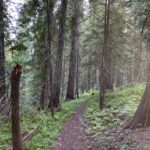 The trail immediately enters a cedar forest and gives you a choice of a clockwise or counterclockwise route. We chose clockwise, dropping steadily lower for a bit over half a mile to a junction, with the left fork dropping lower yet to an old logging camp perched on an elbow of Marble Creek. There is not much left of the buildings, with a few moss-covered logs outlining the location of the buildings and rusting pieces of metal strewn across the forest floor and hidden by lady fern. On the east side is a decaying coffer dam that once protected the buildings. Per the placard, Rutledge Lumber Company operated 15 such camps in the Marble Creek drainage in 1923.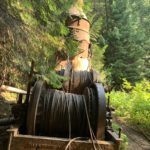 Climbing back up to the fork and taking the other branch takes you to a series of tree stumps with notches hewn into them to accommodate "springboards". Loggers stood on these springboards, 3-4 feet above ground, and cut down the trees to avoid the wider width at the bottom. Continuing on, the trail once again drops down to creek level, where you will find the remains of a splash dam and a rusting "steam donkey"; machinery used to haul logs. A second steam donkey, once located a mile upstream, was moved to St. Maries. A short spur trail leads to what is left of the splash dam (not much). The main trail then climbs back up to the trailhead through fairly dense forest that more than likely was clearcut a century ago.
Things to Consider
There are other sites showcasing the area's logging past, including splash dams, logging camps, steam donkeys, sawmills, and railroads. Consider Cornwall Historical Trail, Lines Creek Historical Trail, and Delaney Creek Historical Trail. Refer to the USFS pamphlet for details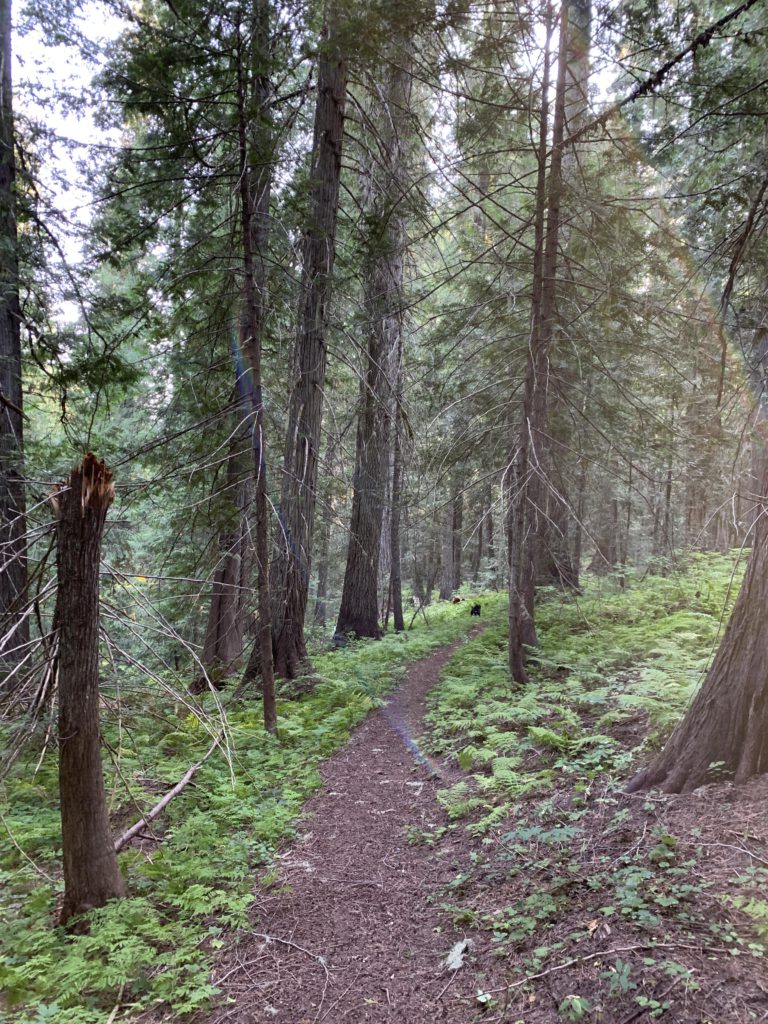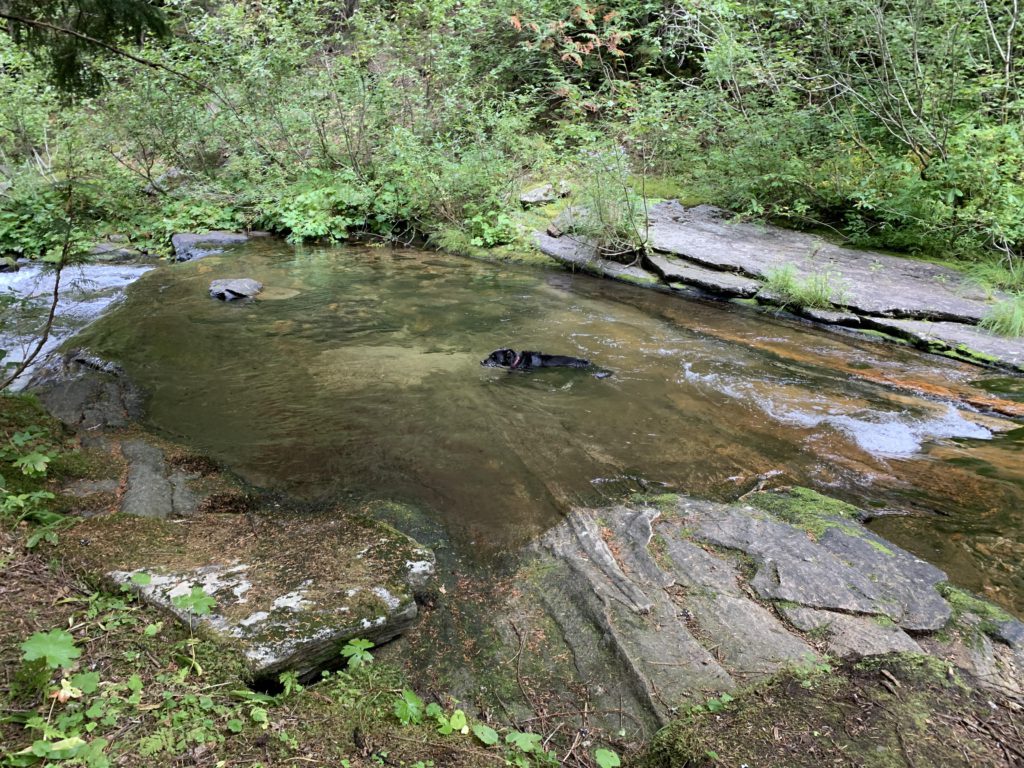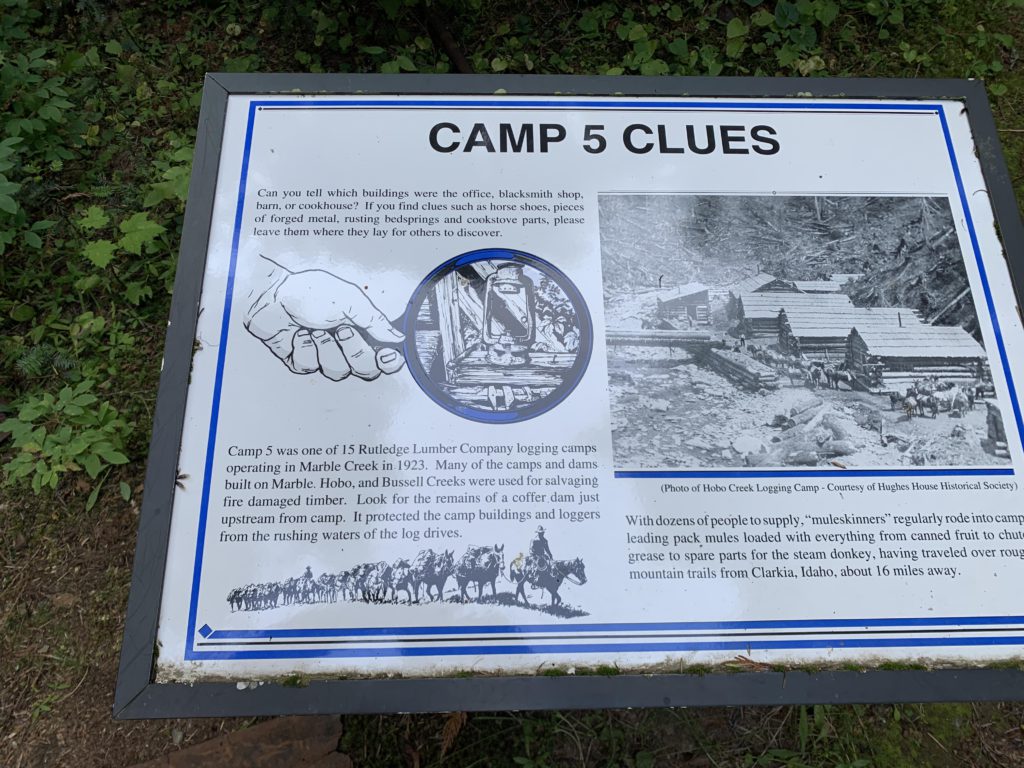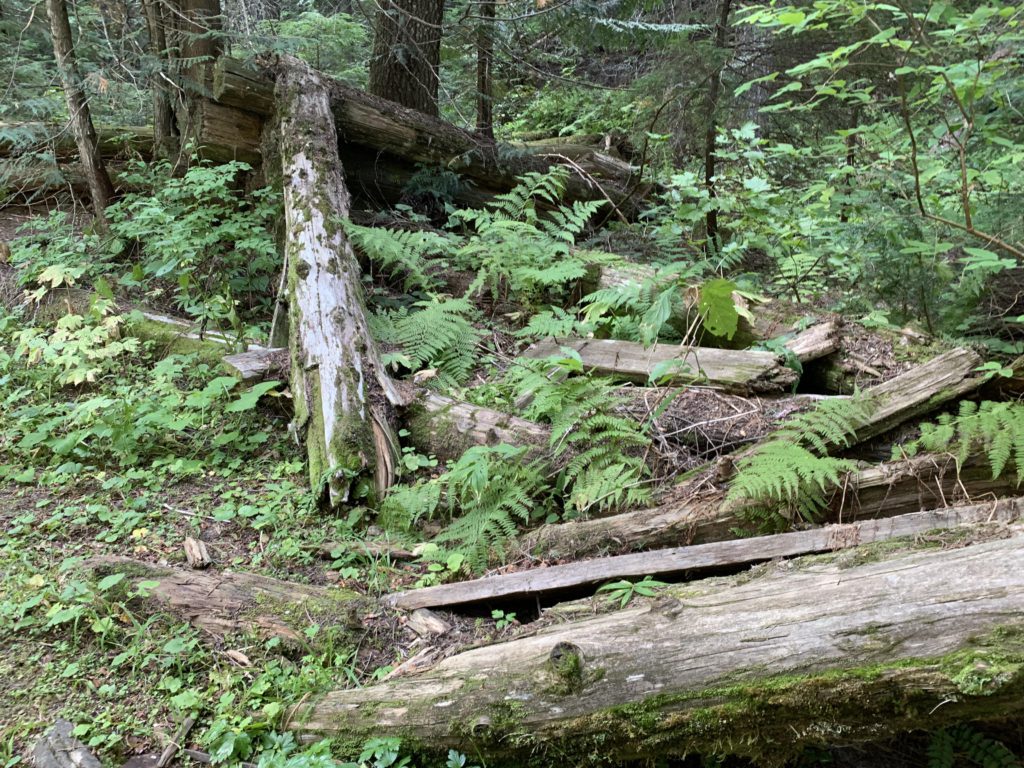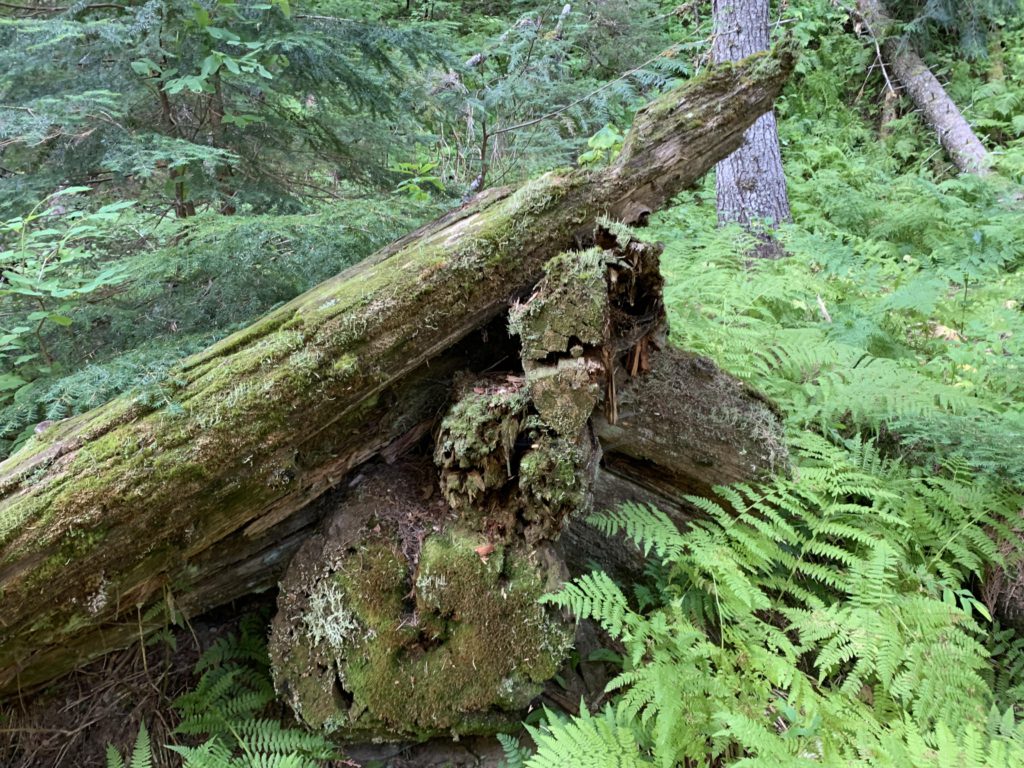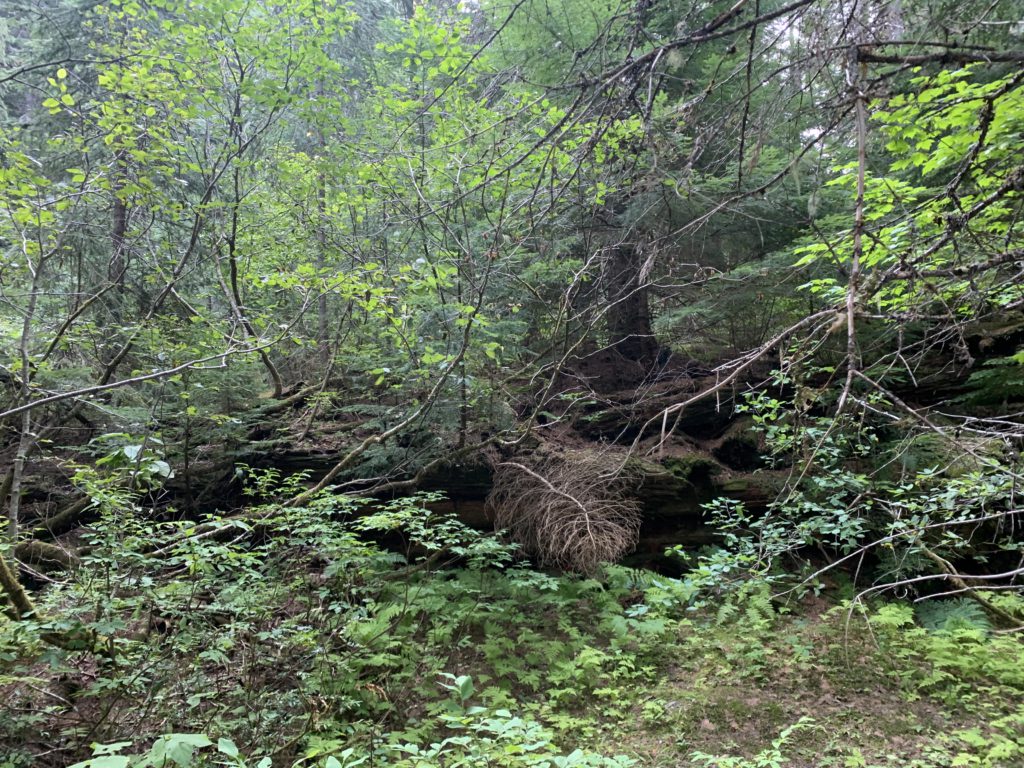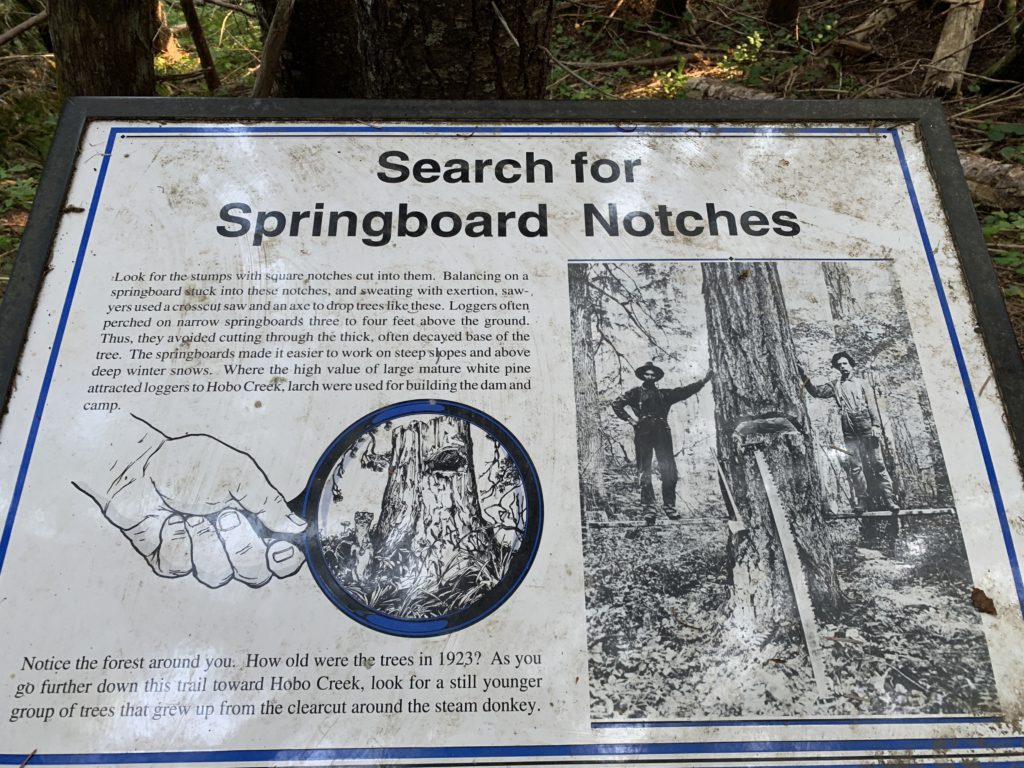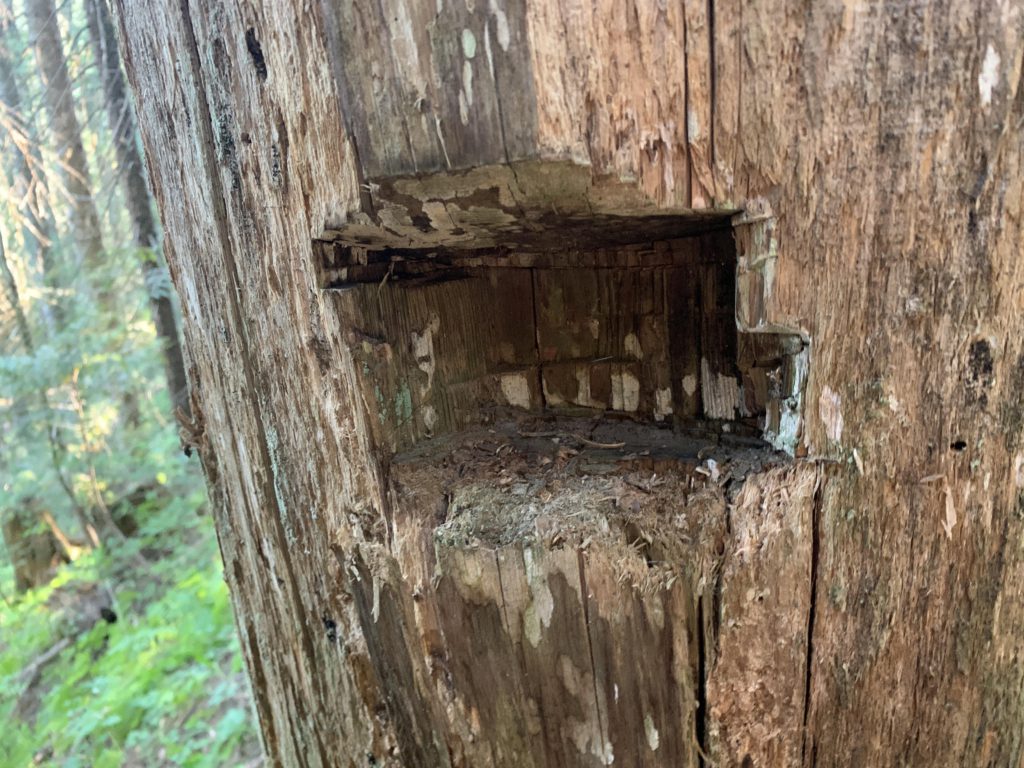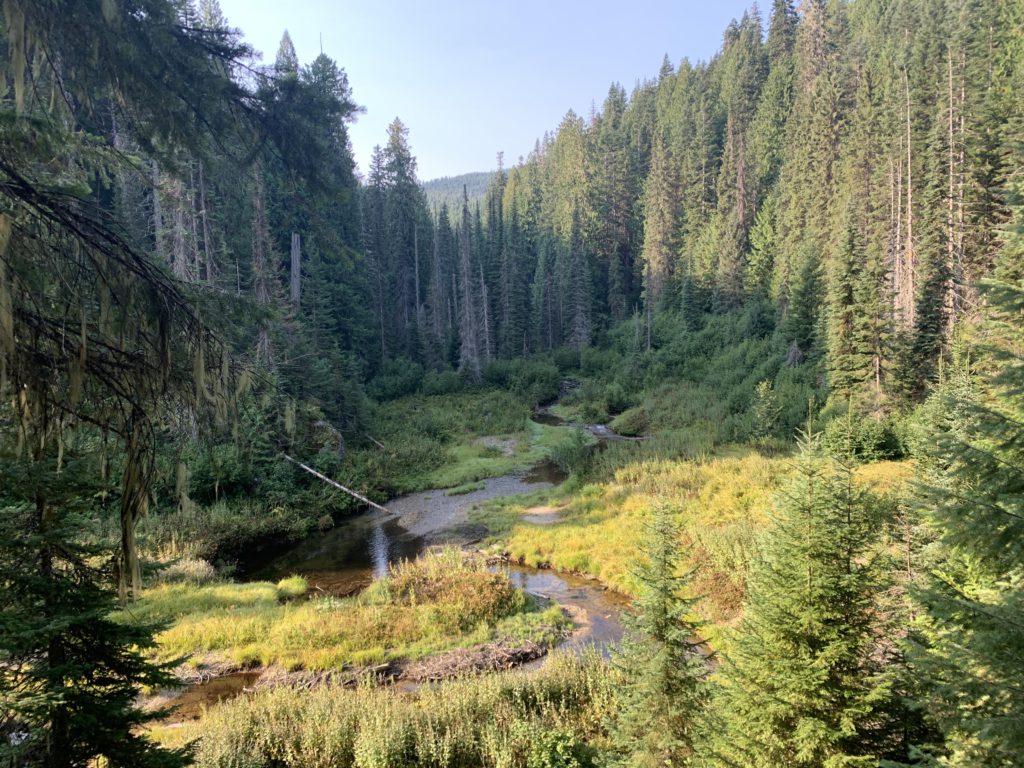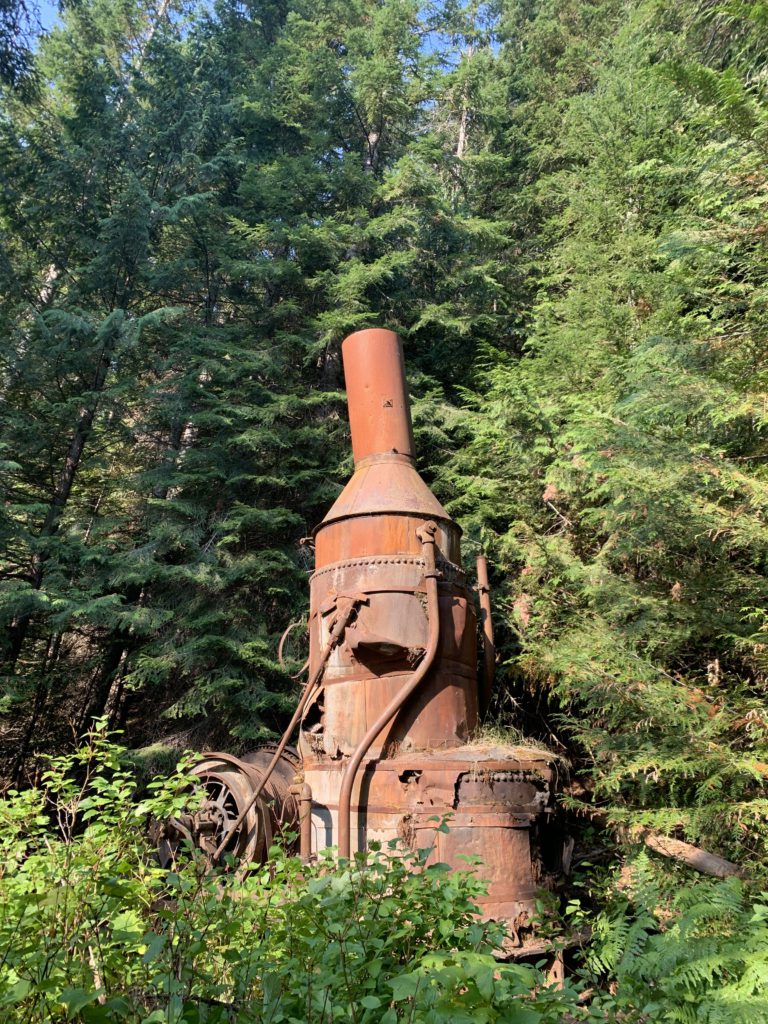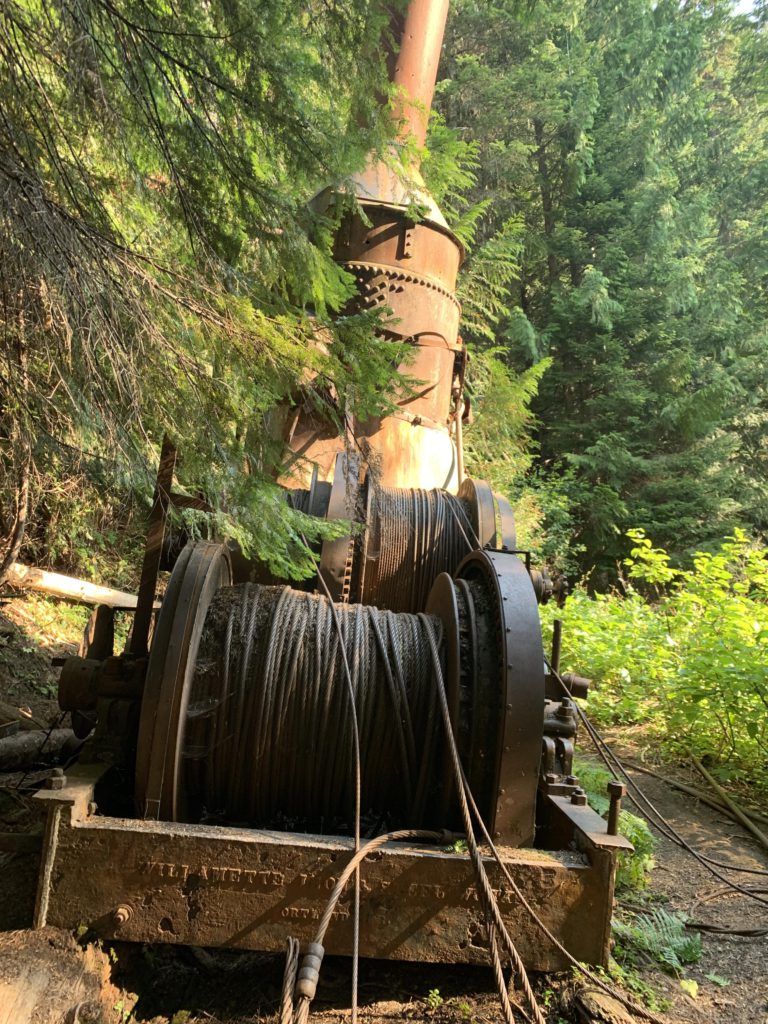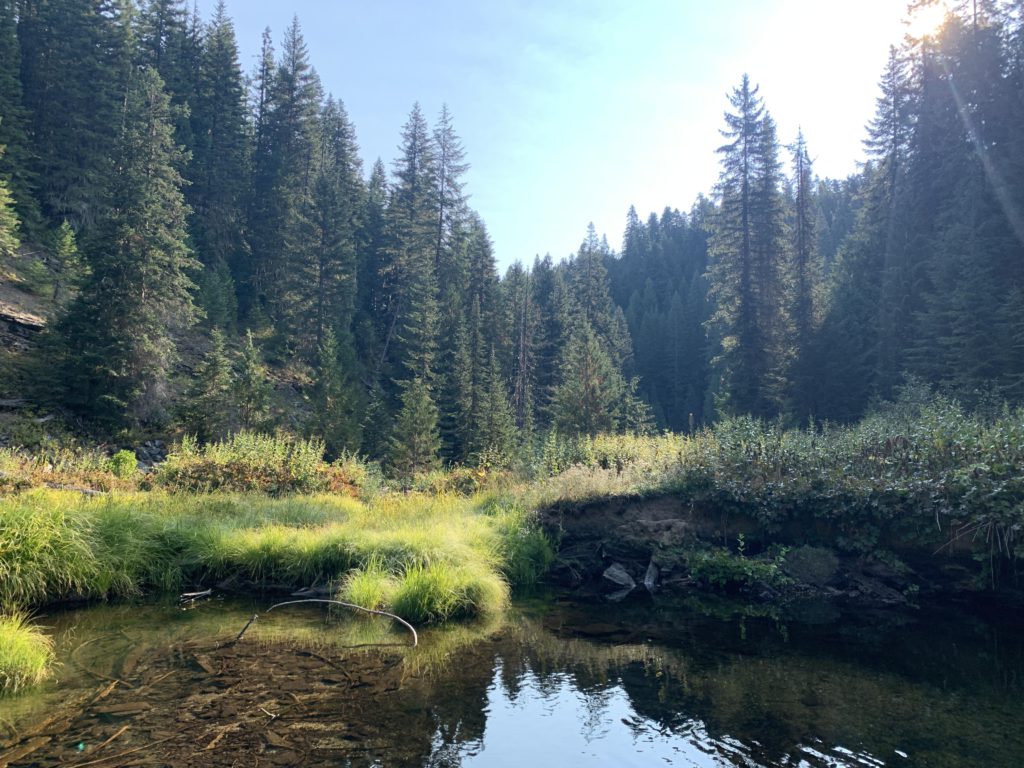 © 2016 – 2023 NaughtyHiker. All rights reserved. No duplication without permission.