Discover a bit of history on this short loop to a Middle Age castle mound in Switzerland's Toesstal.
Difficulty
Moderate (uphill)
Duration
0:57 hours moving time (Hiking)
High Point
2,584 feet (Hochlandenberg)
Low Point
1,914 feet (Toess)
Features
Meadow
Rock Formation
Structure
Water
There is a small trickle about a mile from the trailhead
Administration
Canton of Zurich
Open To
Hikers
Dogs
Horses
Mountain Bikers
(
)
Directions
From Saland, head north on the Toesstalstrasse for 1.2 km. Turn right and cross the bridge. There is a large gravel parking lot. The trail starts at the river, heading northeast.
This is a short hike to the ruins of an erstwhile castle in Switzerland's Toesstal. A wide gravel trail parallels a broad bend in the Toess River in a northeasterly direction, then lifts off the valley floor near a popular Toess swimming hole to meet up with the Manzenhubstrasse at a switchback. Leaving that road behind, the trail turns back south, but higher up, through thick woods and ever-climbing. You'll find a nice resting place, including a trickle of water, about a mile in. The castle mound is reached after 1.5 miles.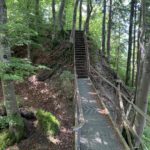 The castle was built in the late thirteenth century by the Lords of Landenberg. Their original castle is a short distance above today's Bauma (Altlandenberg) and if you're interested in ruins, there's much more to see there, including the remains of a well. The Landenbergs built several additional castles, including Breitlandenberg and Schauenberg. Today all are in ruins, but their most-prized holding, Schloss Greifensee, is not.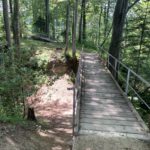 Castle Hochlandenberg did not last long. At one time it was owned by Beringer II of Hochlandenberg, who on and off quarreled with the city of Zurich. Beringer was accused of robbery, counterfeiting, and stealing horses. As a result, Hochlandenberg and Schauenberg were eventually attacked, conquered and dismantled in 1344. Unable to drop his feud with Zurich (he lost an eye in a skirmish), Beringer participated in the Zuercher Mordnacht (night of murders) a few years later and lost his life in the process.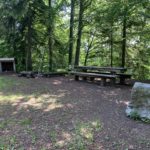 Other than overgrown moats and ditches, there is nothing left of the old castle, with the hill now covered with trees. The bridges are present-day constructs. There is also an inviting fireplace and picnic table.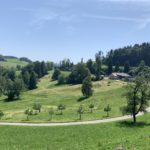 Leaving the castle hill on the southern side, you step out of the woods and the view of green farmlands broadens. For the return trip, follow gravel roads (Feldweg) past a farm and then downhill, heading west. Reenter the woods and drop down to the lowlands east of Au. More farm roads continue back to the Toess and the parking lot. Signage along the trail is excellent.
Alternate Routes
The hike can be extended via various trails, for example by returning via Juckern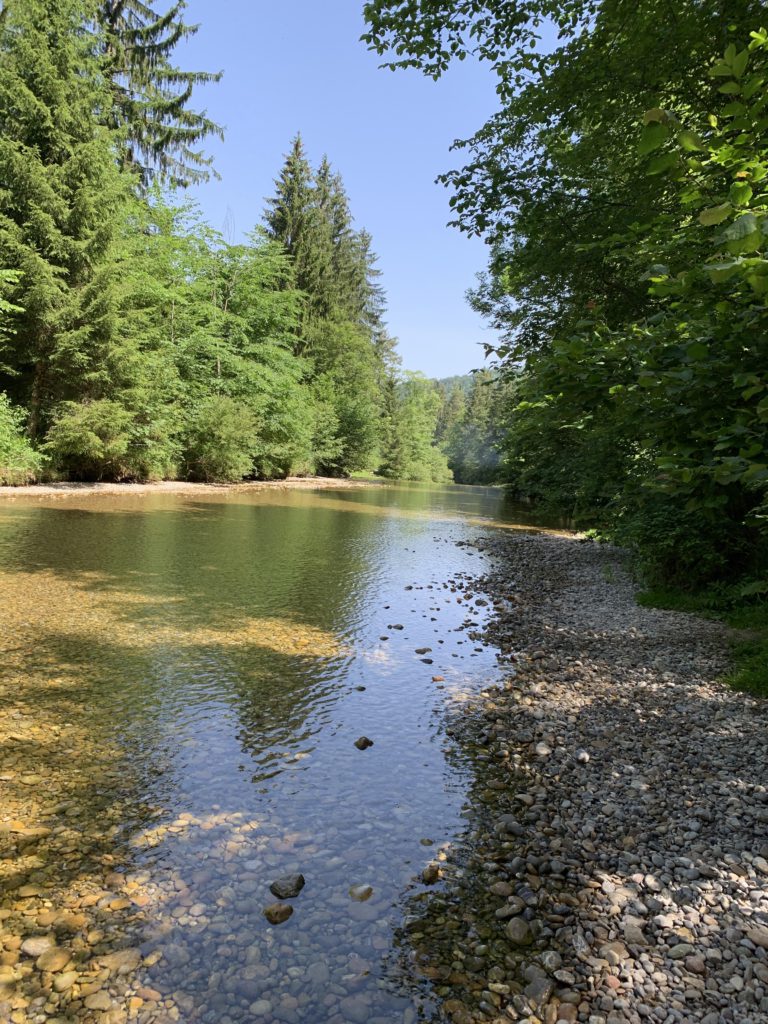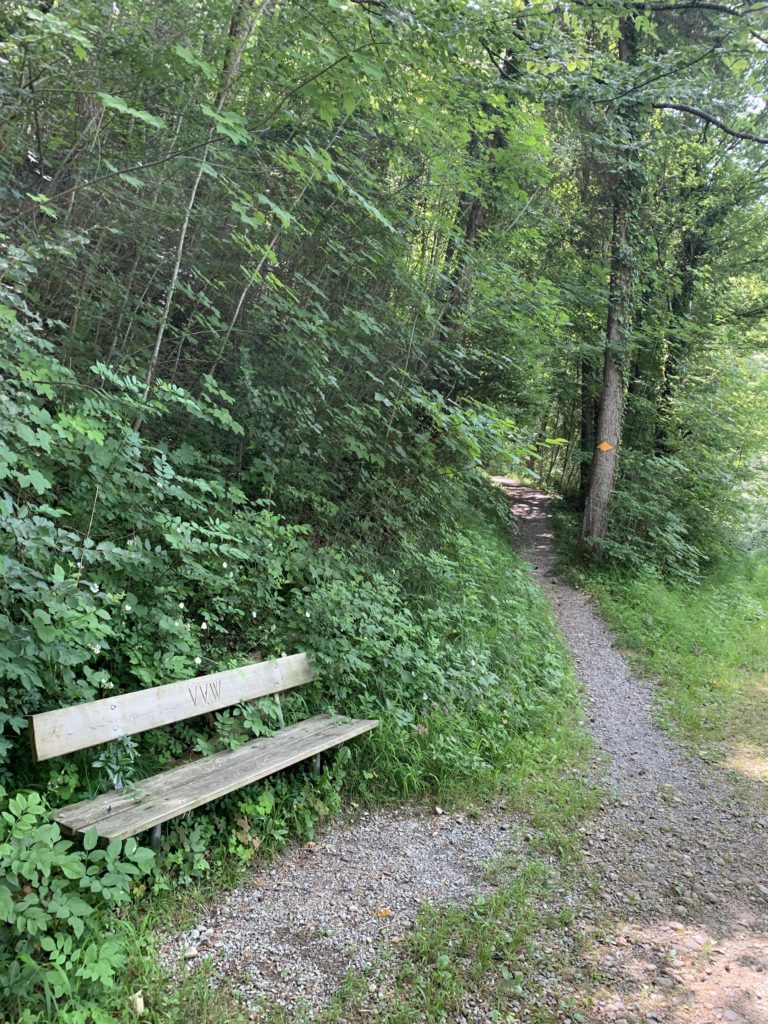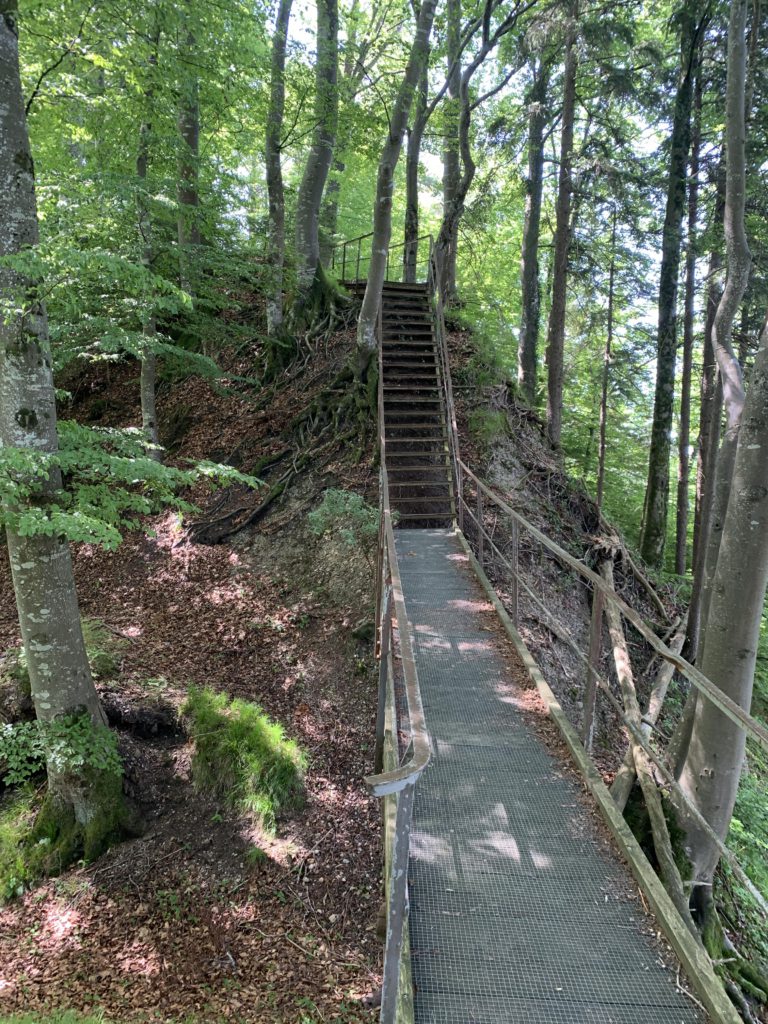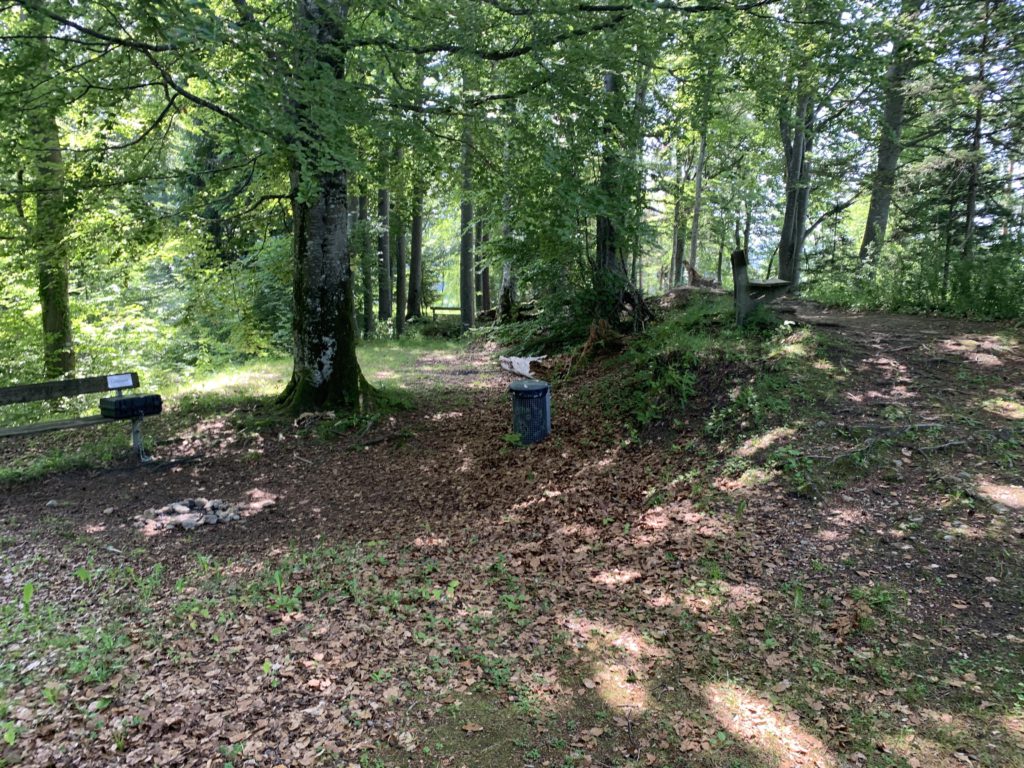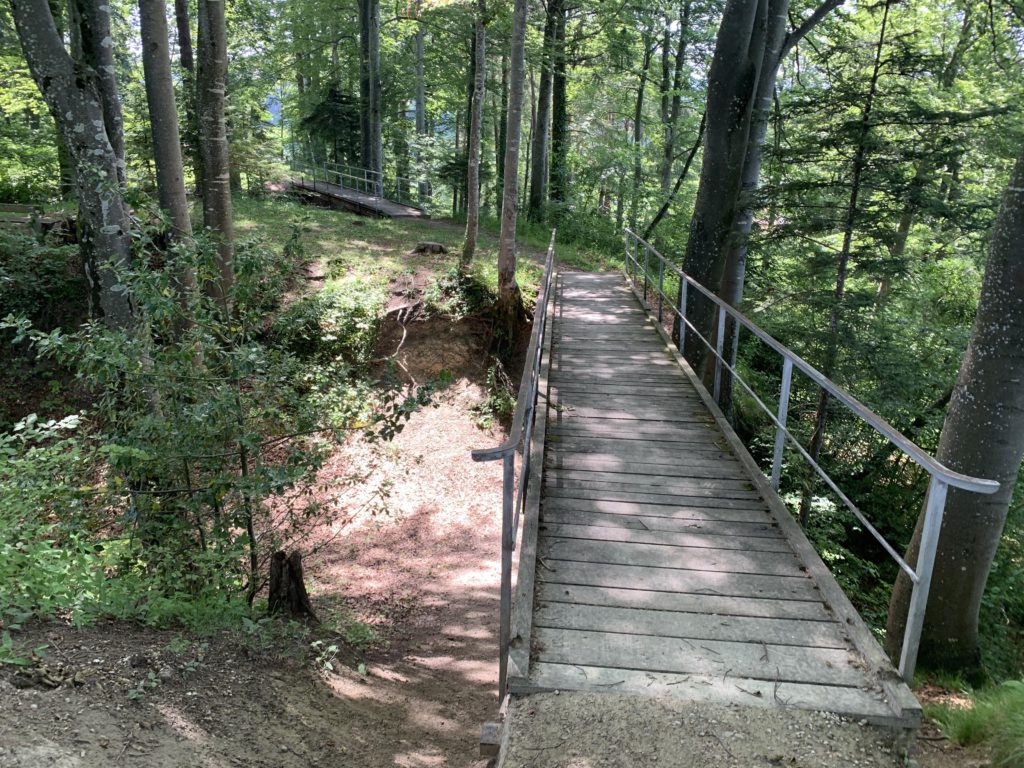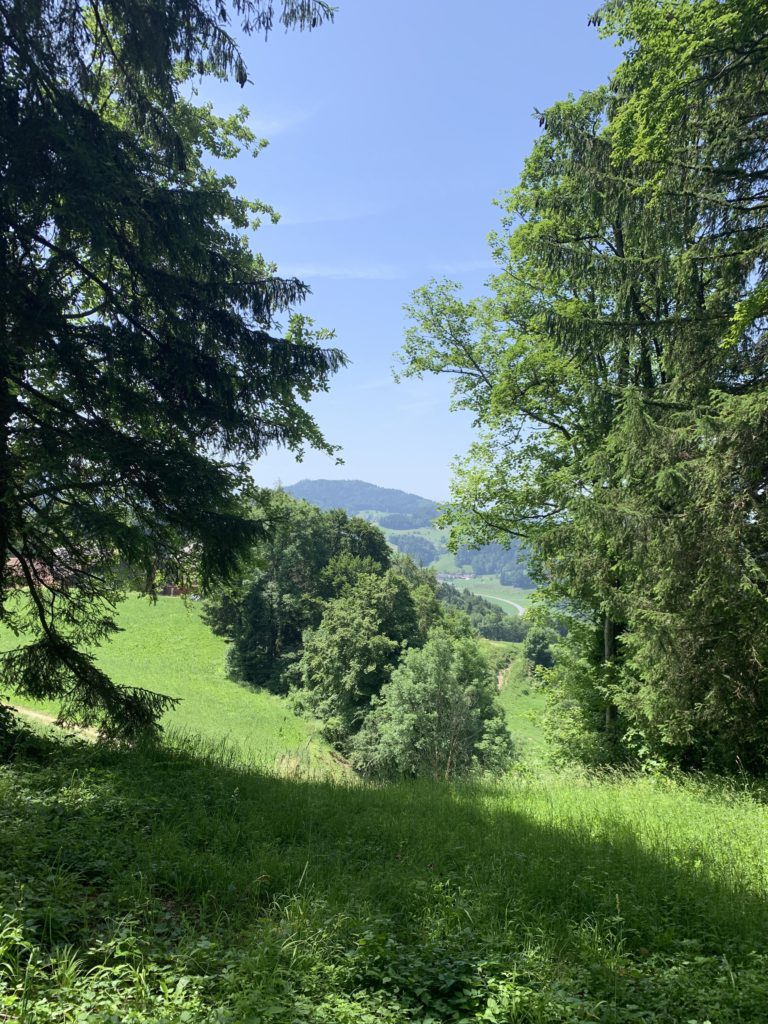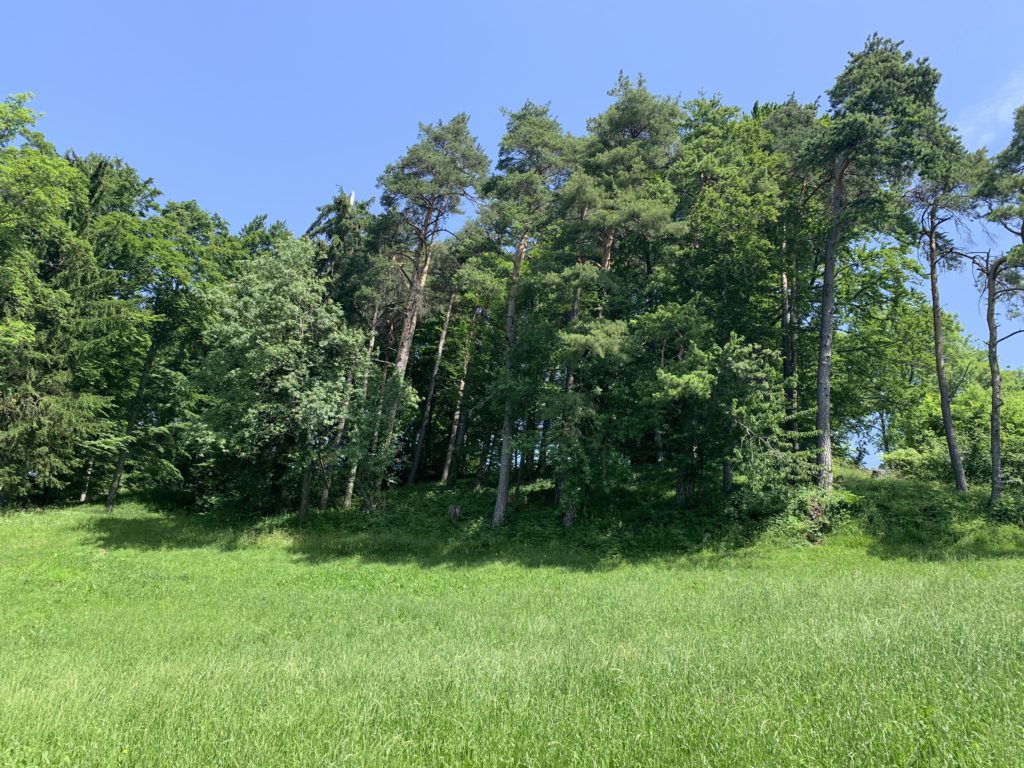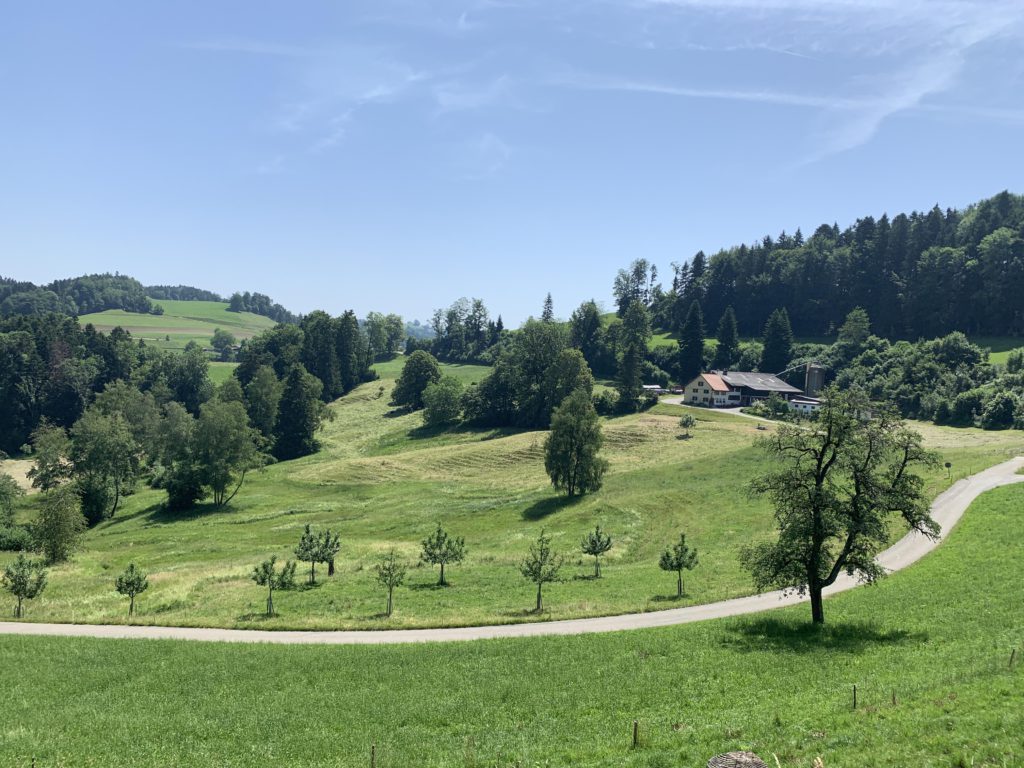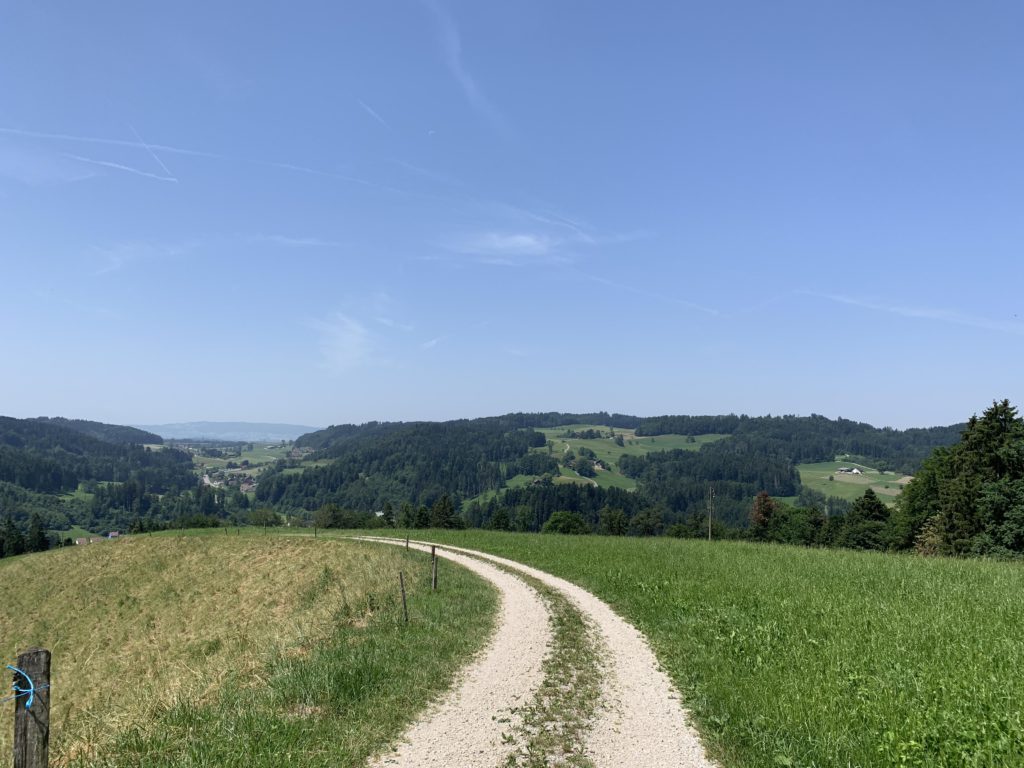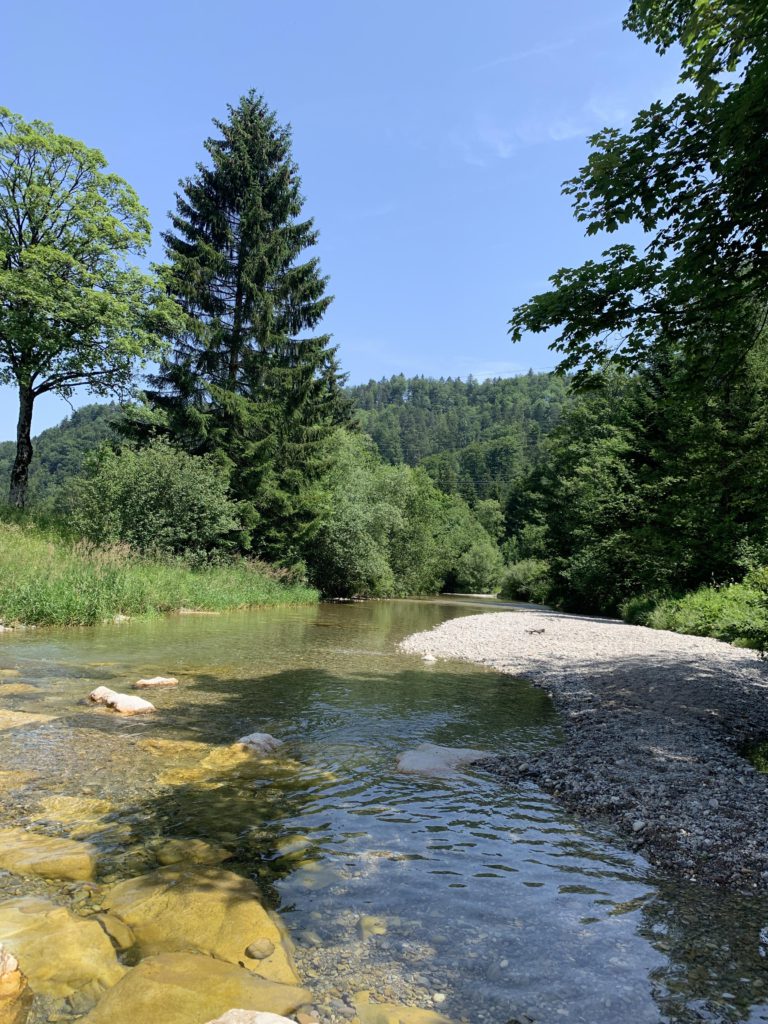 © 2016 – 2023 NaughtyHiker. All rights reserved. No duplication without permission.