One of many lakes that string along the Idaho/Montana stateline, Upper Siamese Lake is among only two that are trail-accessible between Goose Lake and Fish Lake. With water at a premium on the Stateline Trail, this presents a welcome opportunity to top off empty waterbottles and if you don't mind mountain goats for company you could even stay the night.
Difficulty
Moderate (steep)
Duration
0:40 hours moving time (Hiking)
High Point
6,878 feet (Stateline)
Low Point
6,466 feet (Upper Siamese Lake)
Trailbed
Mostly loose rocks; packed dirt
Camping
There are a couple of campsites on the peninsula and likely others elsewhere
Conditions
Fair. It is mostly sawed out, but steep and rocky in places
Administration
Lolo National Forest
Status
Proposed Wilderness
Directions
This trail is for a "water run" when hiking Stateline Trail #738. It's a few miles north of Fish Lake, Idaho, but on the Montana side in what is the proposed Great Burn Wilderness. There is no water on #738 between Goose Lake and Fish Lake. The closest location with motorized access is Fish Lake (ATV only)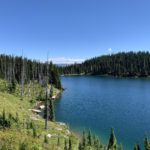 Coming from Goose Lake on the Stateline Trail, we chose this lake to replenish our water bottles, as it is one of only two lakes with trail access between Goose and Fish lakes. The second one is a mile south, but nowhere near as pretty as Upper Siamese, and substantially smaller. Upper Siamese Lake is as pretty up close as it is from a distance and begs to be swum in, an invitation Naughty followed repeatedly. A family of mountain goats browsed near the lake as we approached and fled to the tip of the peninsula. Realizing that this was a less than ideal hiding place, mother goat scrambled along the lakeshore, kids following helter-skelter, and the family disappeared in the woods. Naughty was safely leashed before any goring could take place.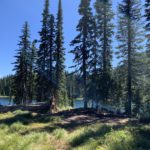 This trail is not an official trail (ie, no trail number is assigned), but it appears to be frequented by horsemen and is in decent condition. An extension of the trail drops to Lower Siamese Lake, but we left that to the goats (thus, conditions are unknown).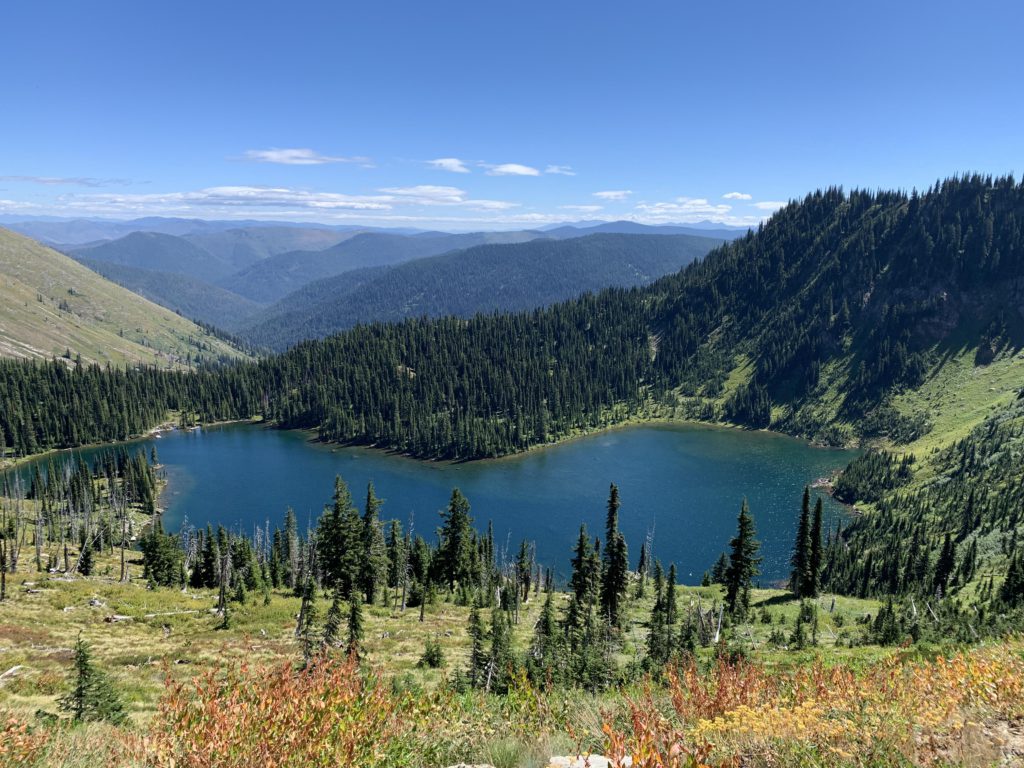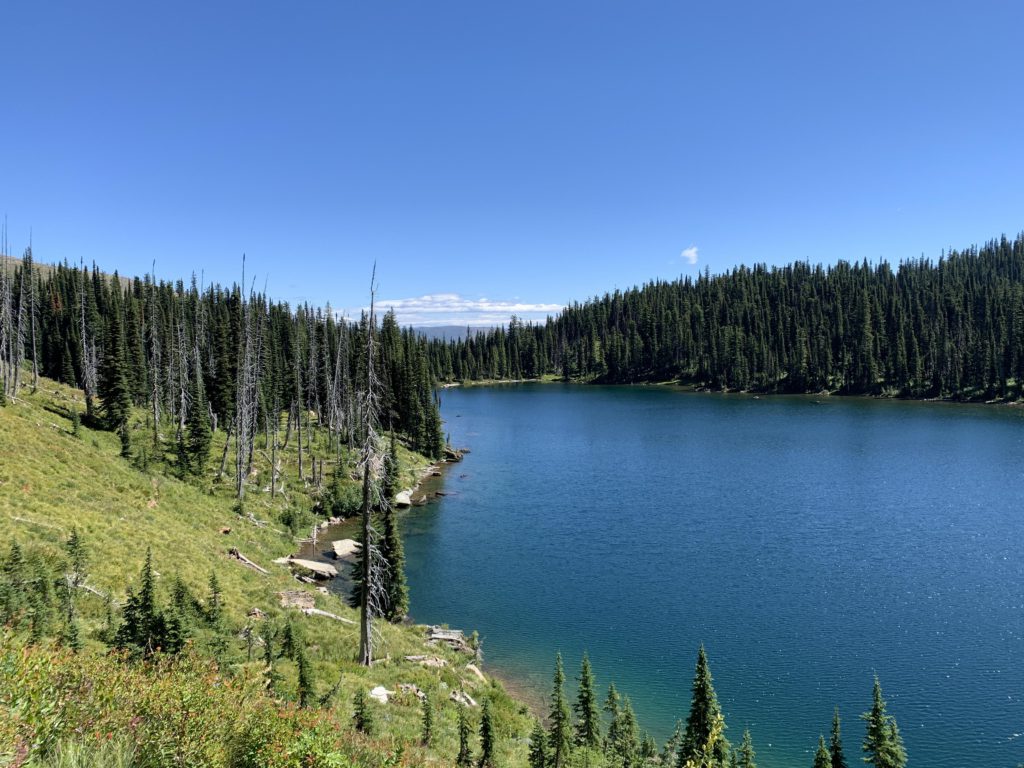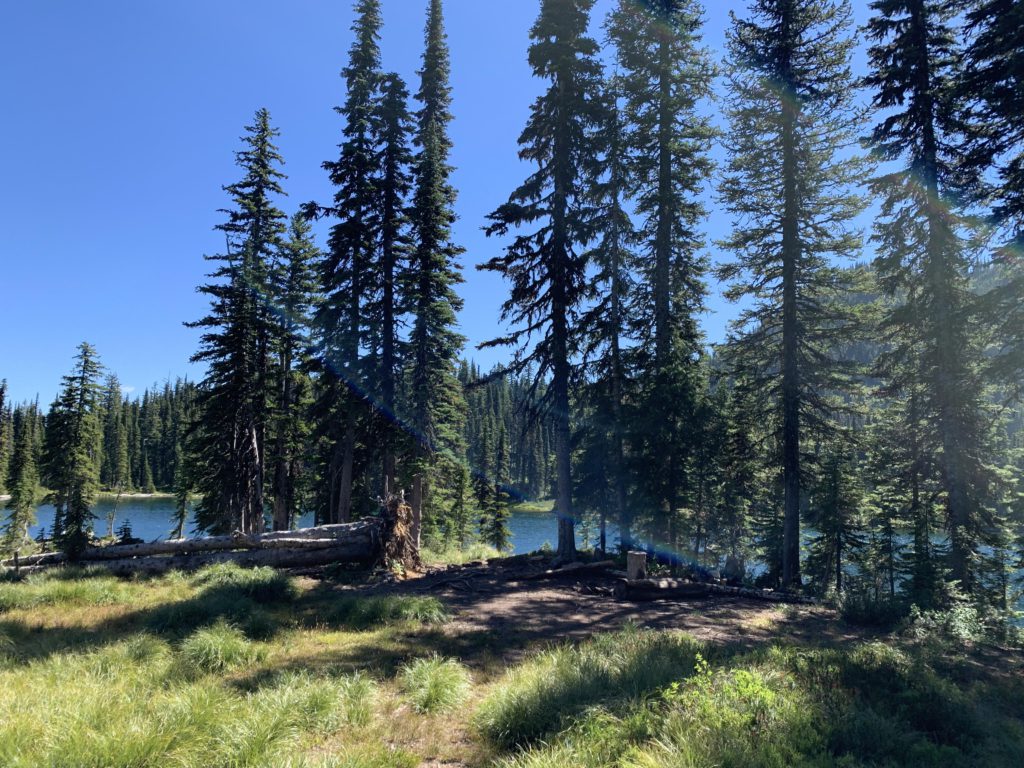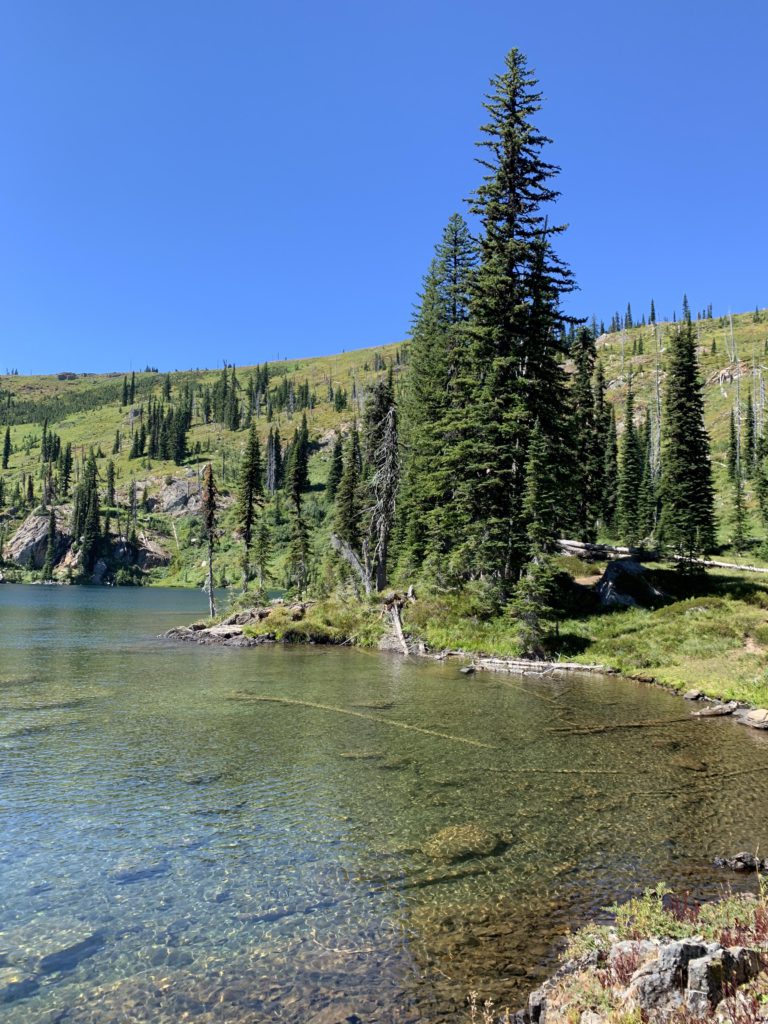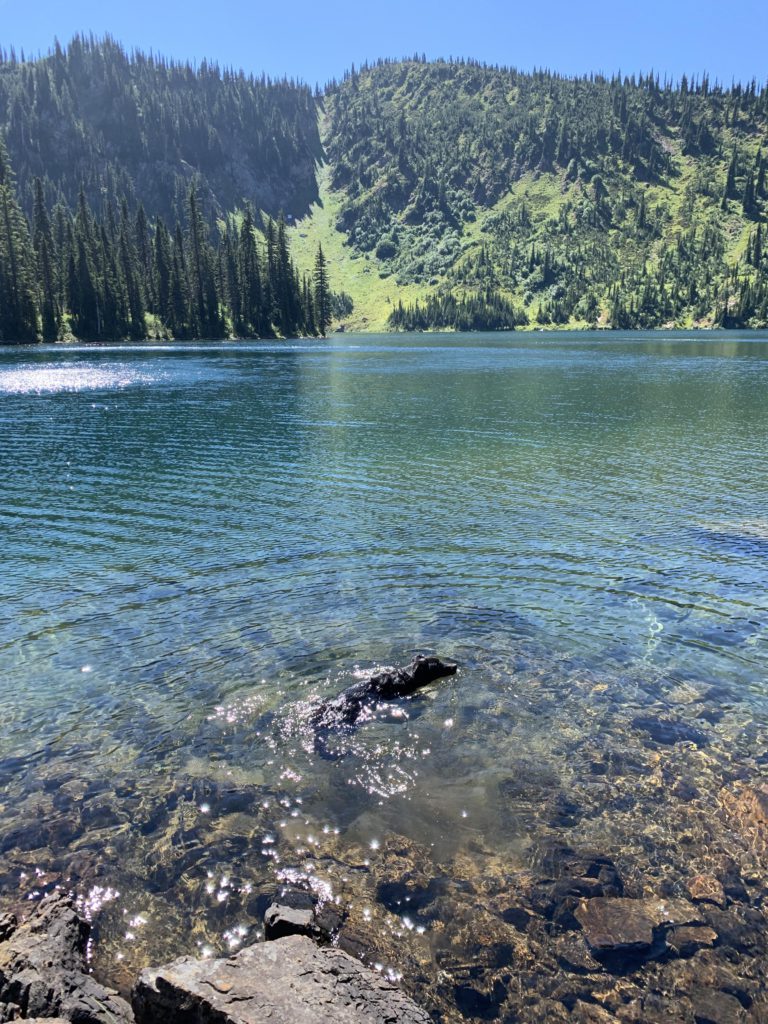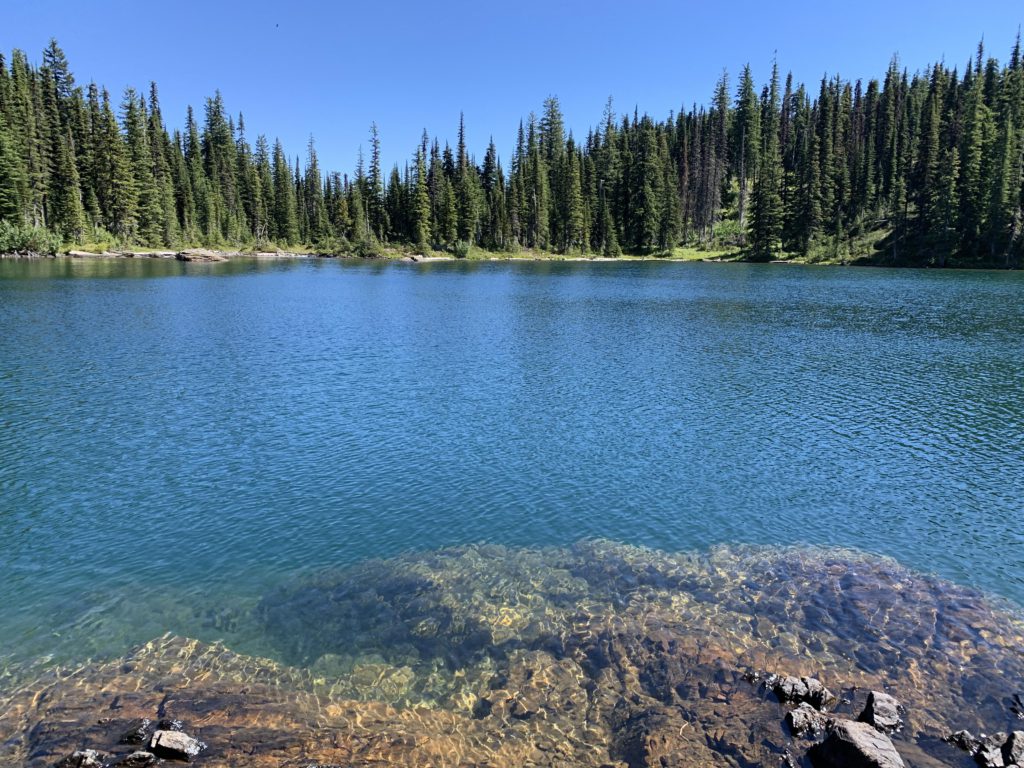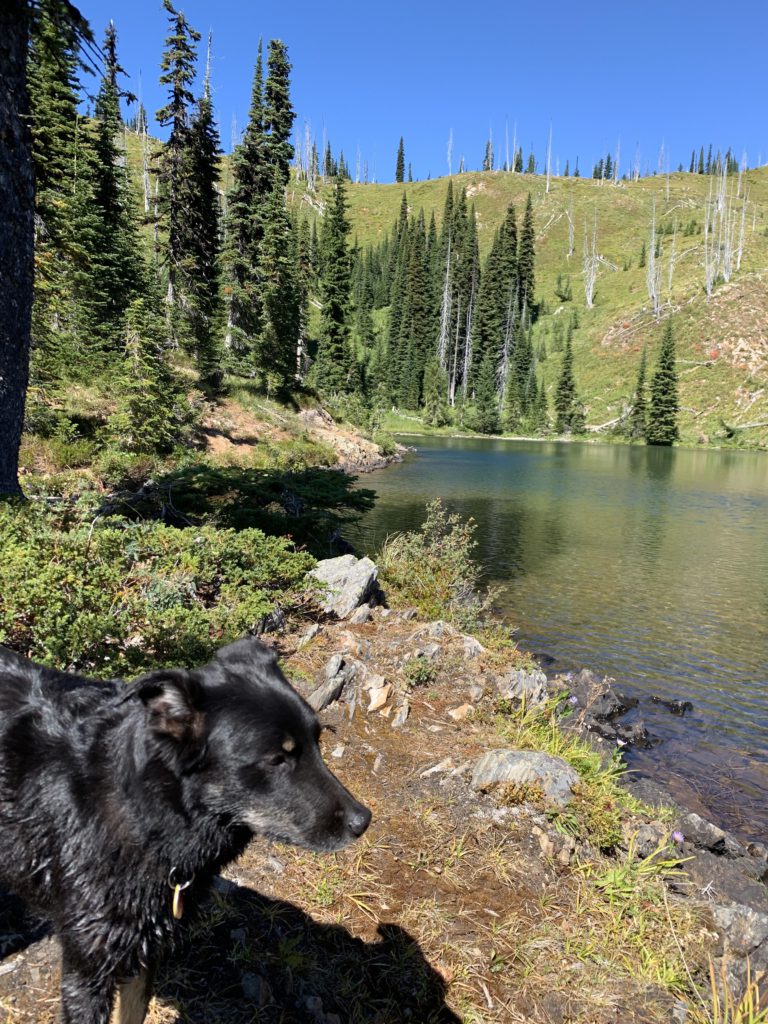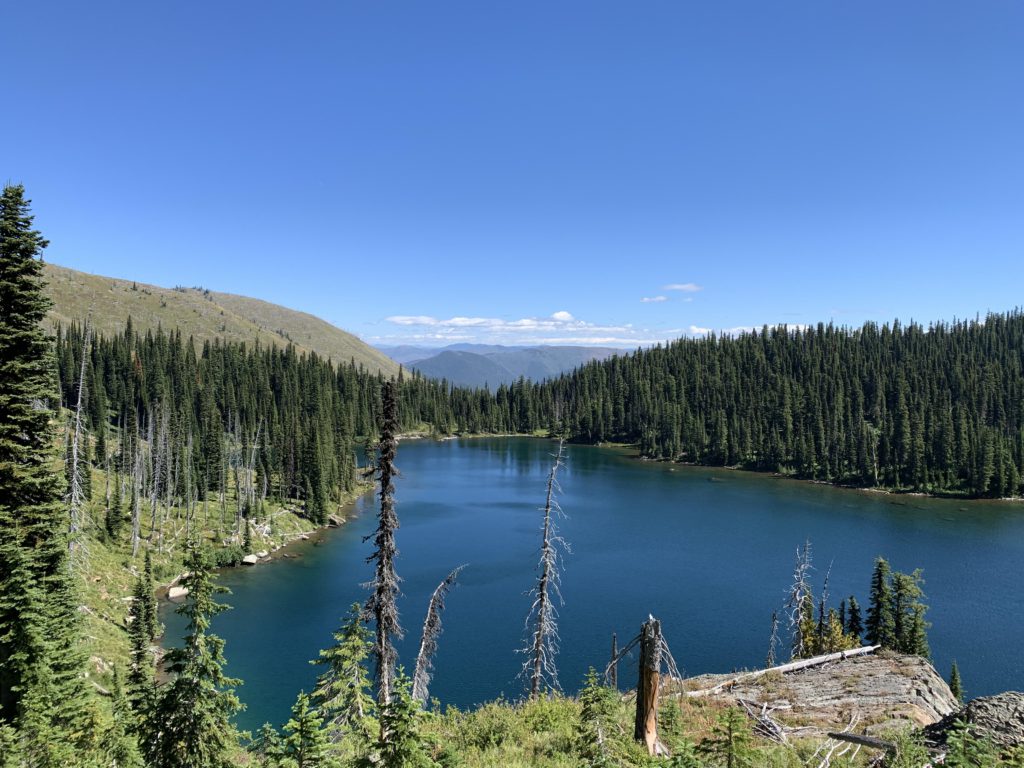 © 2016 – 2023 NaughtyHiker. All rights reserved. No duplication without permission.