Trail #64 is a short hike mostly downhill through a mixed coniferous forest to a gravel-and-sand beach on Lake Pend Oreille. The trail is well-shaded yet still provides ample unobstructed views across the lake towards the Monarch ridge and north towards Maiden Rock and the distant Cabinets. The beach is the perfect spot for a quick swim, with Lake Pend Oreille cold even on a hot day, or an overnight camp stay.  
Difficulty
Moderate (return is mostly uphill)
Duration
1:42 hours moving time (Hiking)
High Point
3,134 feet (just above trailhead)
Low Point
2,046 feet (Lake Pend Oreille)
Trailbed
Packed dirt, rocks
Water
None, except for the lake (recommend against using lake water due to agricultural and industrial runoff)
Camping
There are a number of spots at Evans Landing, which featerures a picnic table. The vault toilet is gone, though.
Administration
Kaniksu National Forest
Open To
Hikers
Dogs
Horses
Mountain Bikers
(
)
Directions
From US-95 head east on Blacktail Road (this is near Careywood) for 2.6 miles, then swing a right onto Little Blacktail Mountain Road. This is a well-graded gravel road. After another 2.5 miles take a right onto East Ridge Road, also gravel, but not as well graded and narrower. After about half a mile turn left at the fork. There is a sign that says something like "Private Land. Stay on road to trailhead". The trailhead is marked at another fork, about a quarter-mile up. There is parking for a few cars.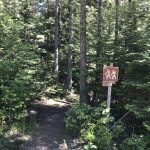 From the trailhead, trail #64 meanders uphill for just a very short section, perhaps a couple hundred yards, then heads downhill the rest of the way. Most of the trail is very well shaded, in some parts so much so that it gets rather dark and there is almost no undergrowth. Mostly, though, you get filtered views of Lake Pend Oreille and the Monarchs, while hiking through a mix of fir, pine, larch, and in the cooler spots western red cedar. This time of year, wildflowers are abundant.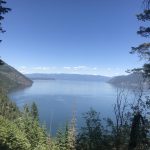 The trail incline is modest as a handful of sweeping switchbacks make short work of the 600-foot descent. Make sure to pause in a few areas that offer broad views across the lake towards the Monarchs and Packsaddle Mountain. Towards the north you will see Maiden Rock (another boat-camping area slightly to the north), the Cabinets in the distance, and Schafer Peak to the right.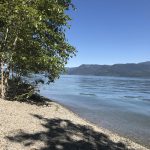 At the lake you will find a nice gravel beach beckoning for a swim. This is a very popular hangout with boaters and this Saturday was no exception with at least four parties camped there. There used to be a vault toilet at the beach, and a tire swing, but both are gone. There was at least one picnic table though (we did not hike all the way across the beach as it was heavily utilized by campers–the beach is only about 10 yards wide this early in the season).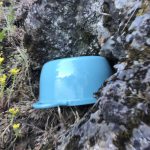 There is a geocache at the spot where the hiking trail meets the beach. It appears to have been moved from its original position, perhaps due to the high water level. It had obviously taken on some water and the lid does not stay shut. We found an abandoned cookpot and used it to "seal" the cache. It is still in the rock crevice where we found it.
The return trip is all uphill, but the switchbacks really make this an easy ascent. Just watch out in the first 30 yards or so, which are a bit steep and washed out.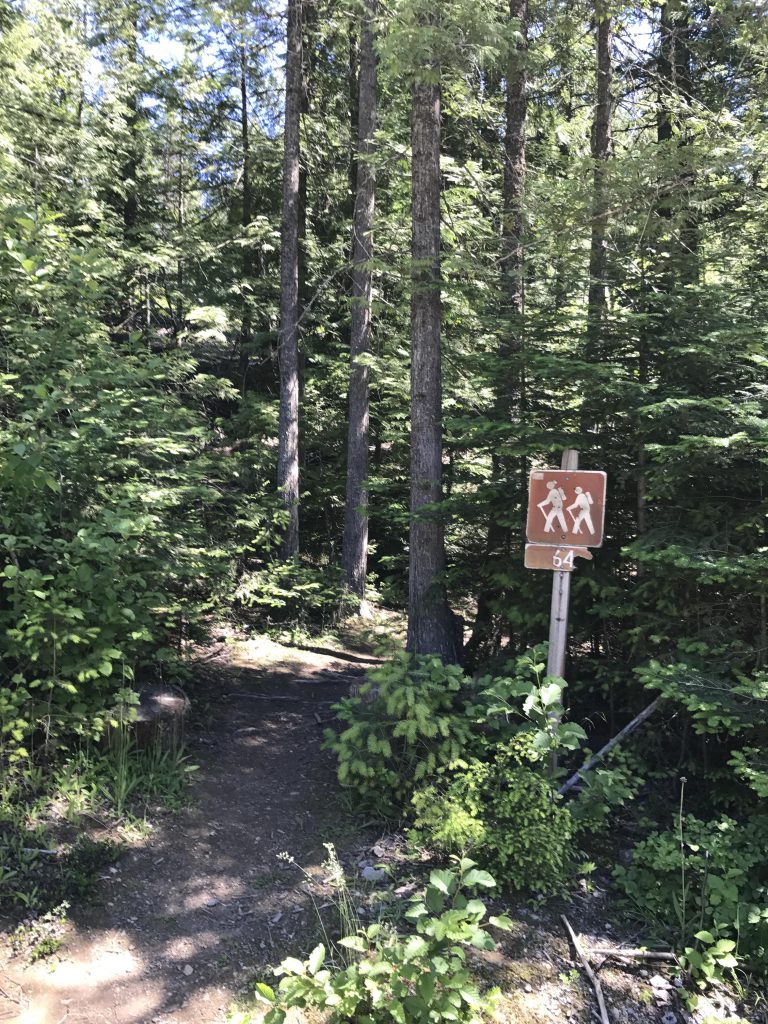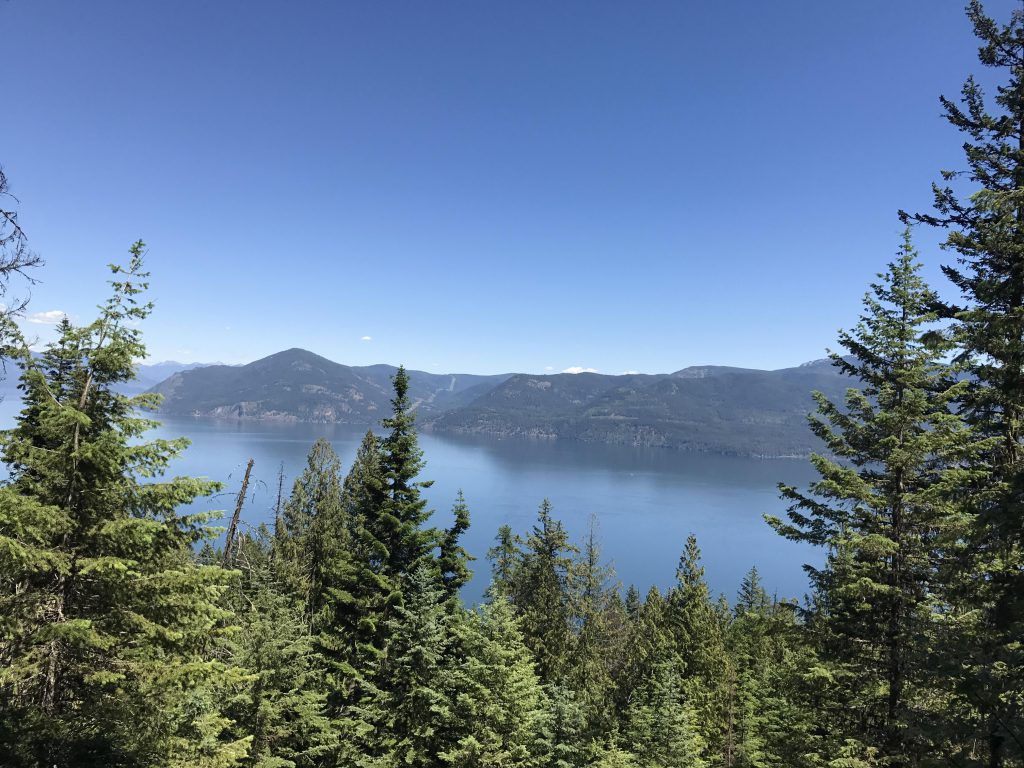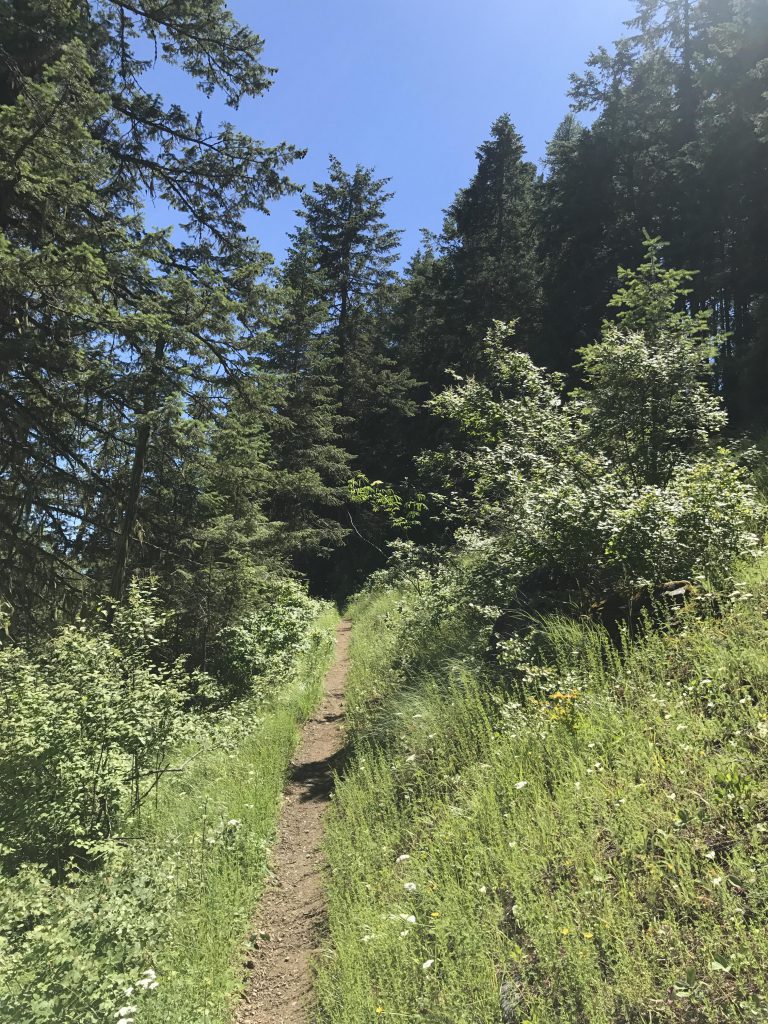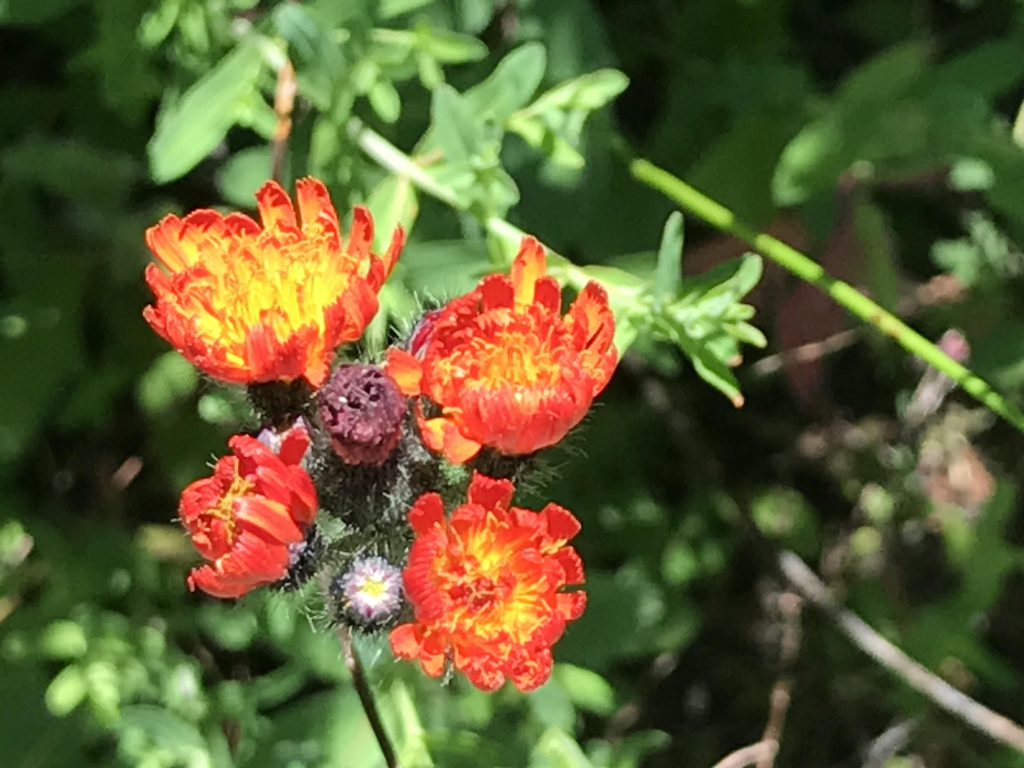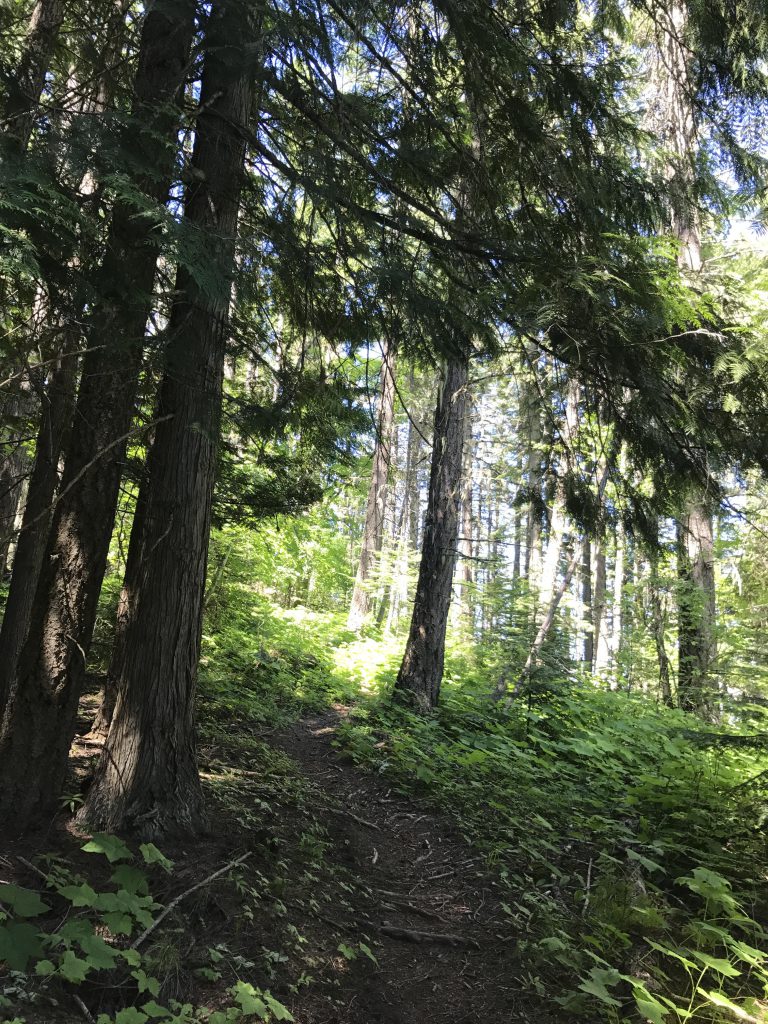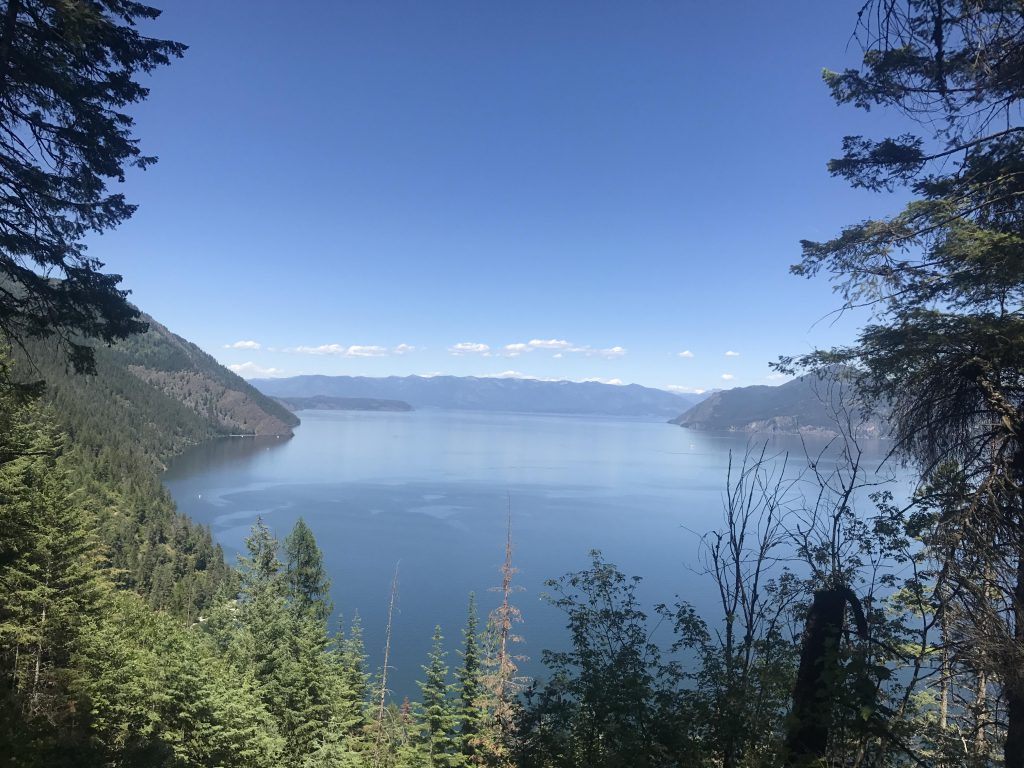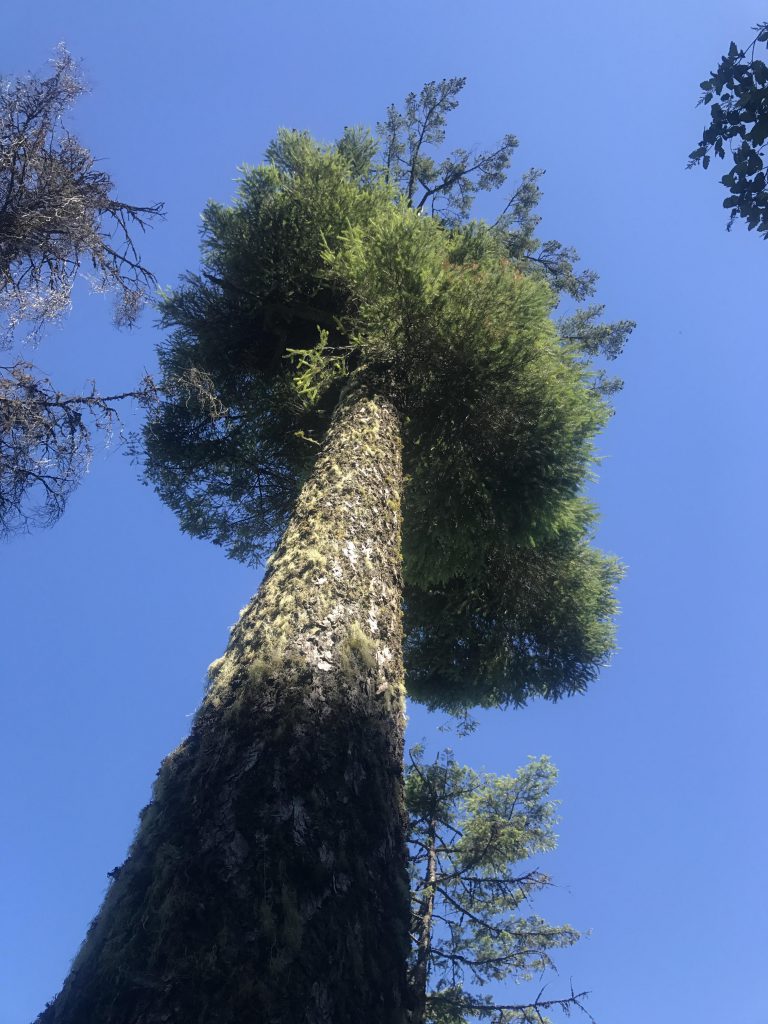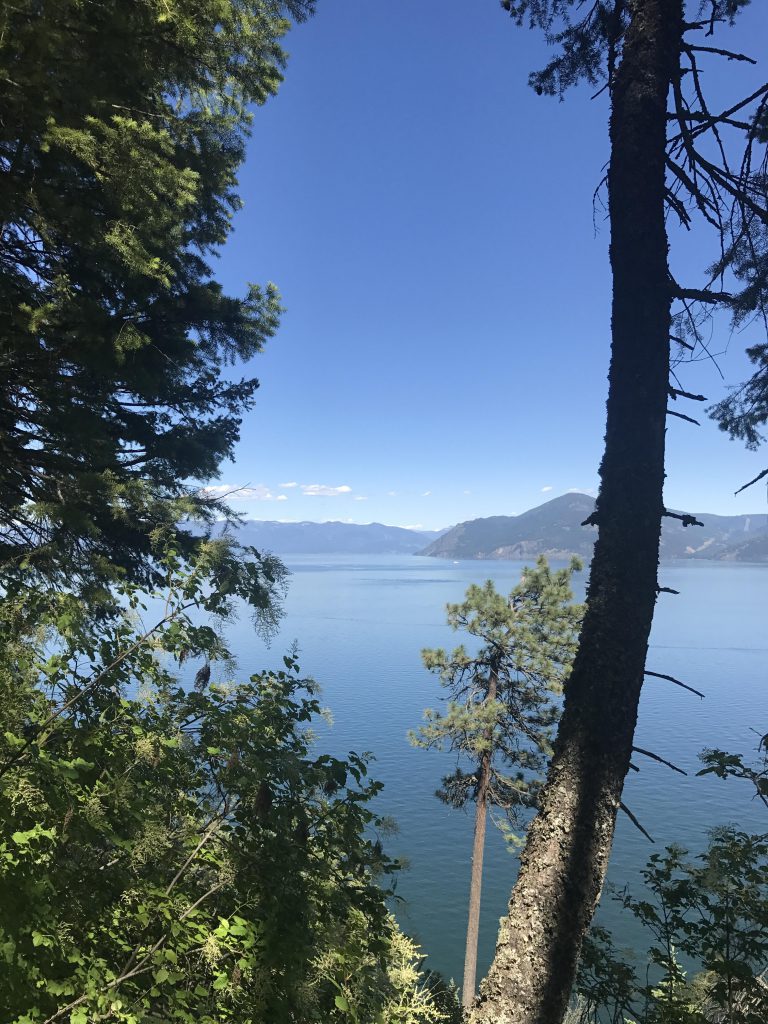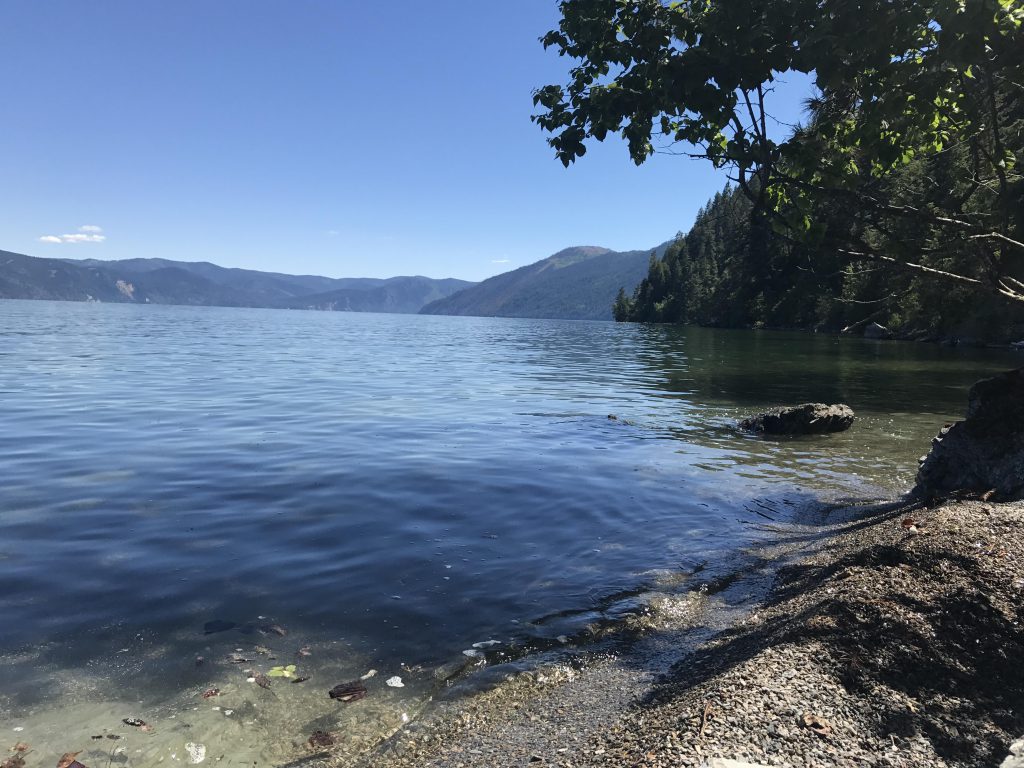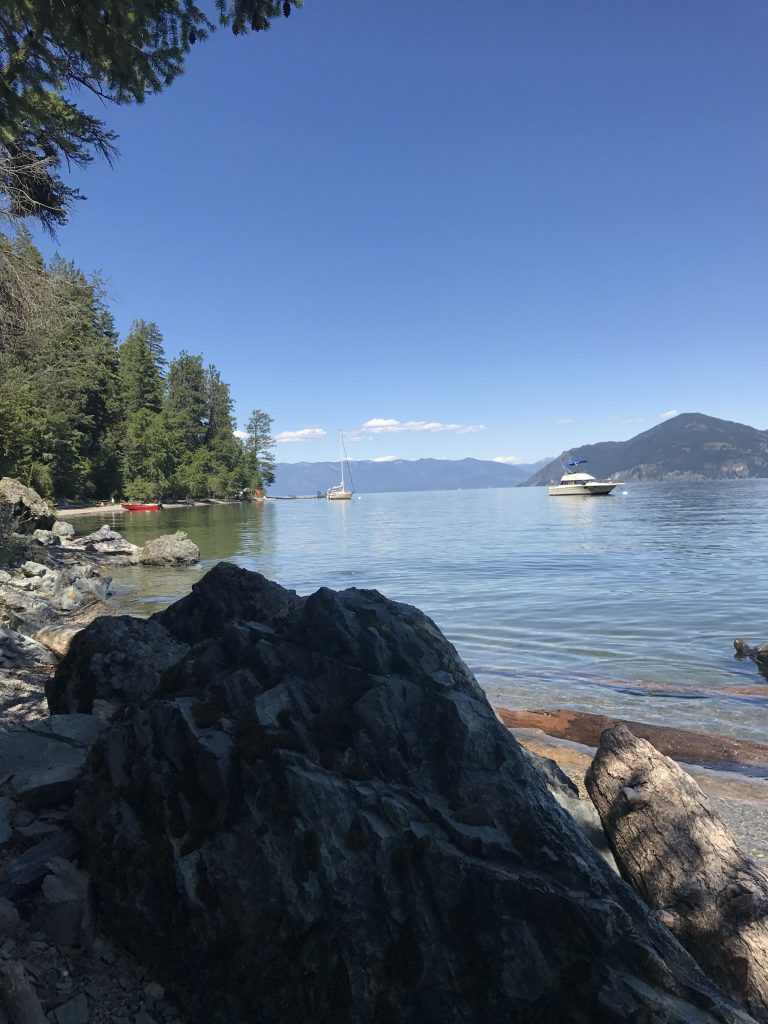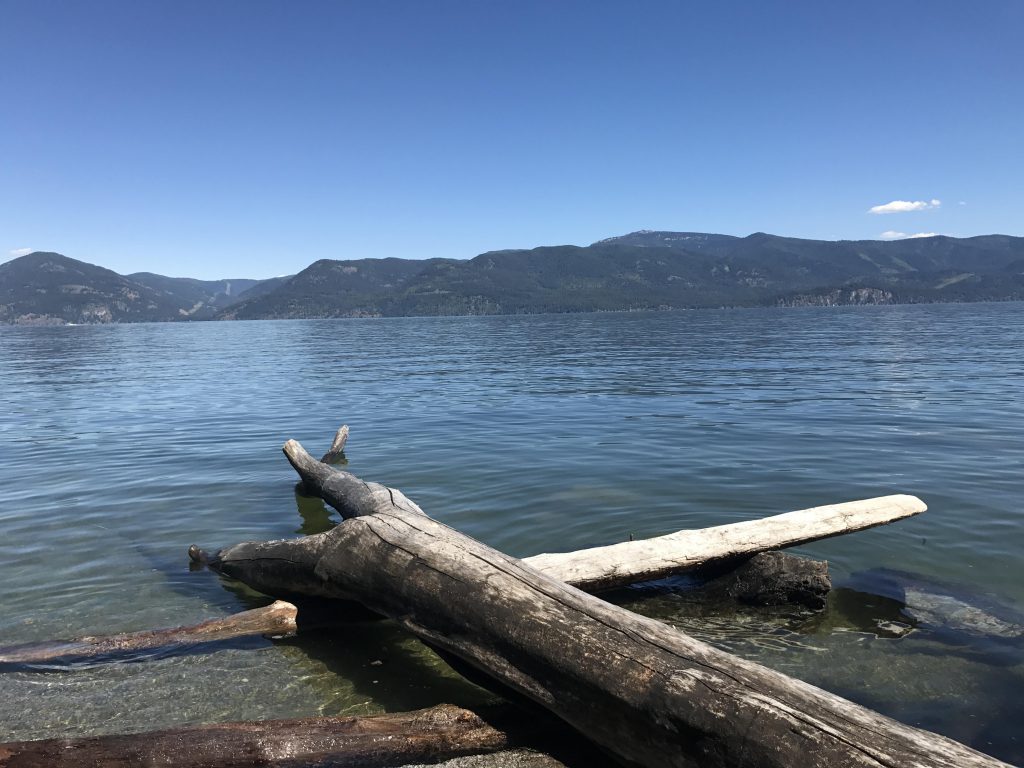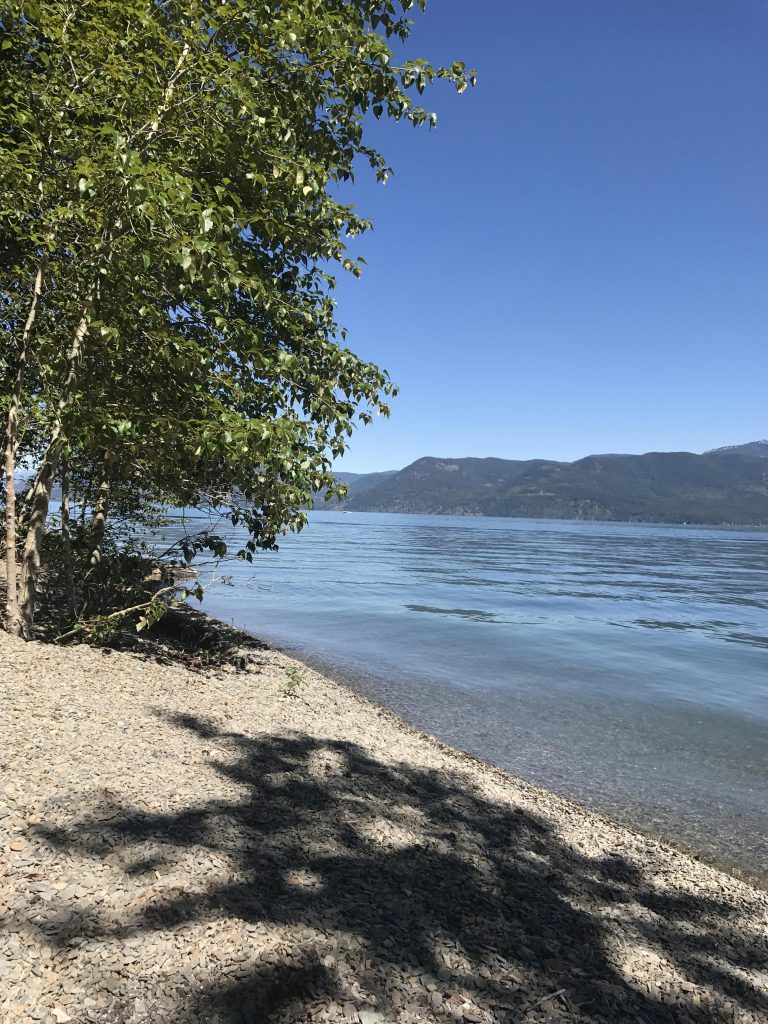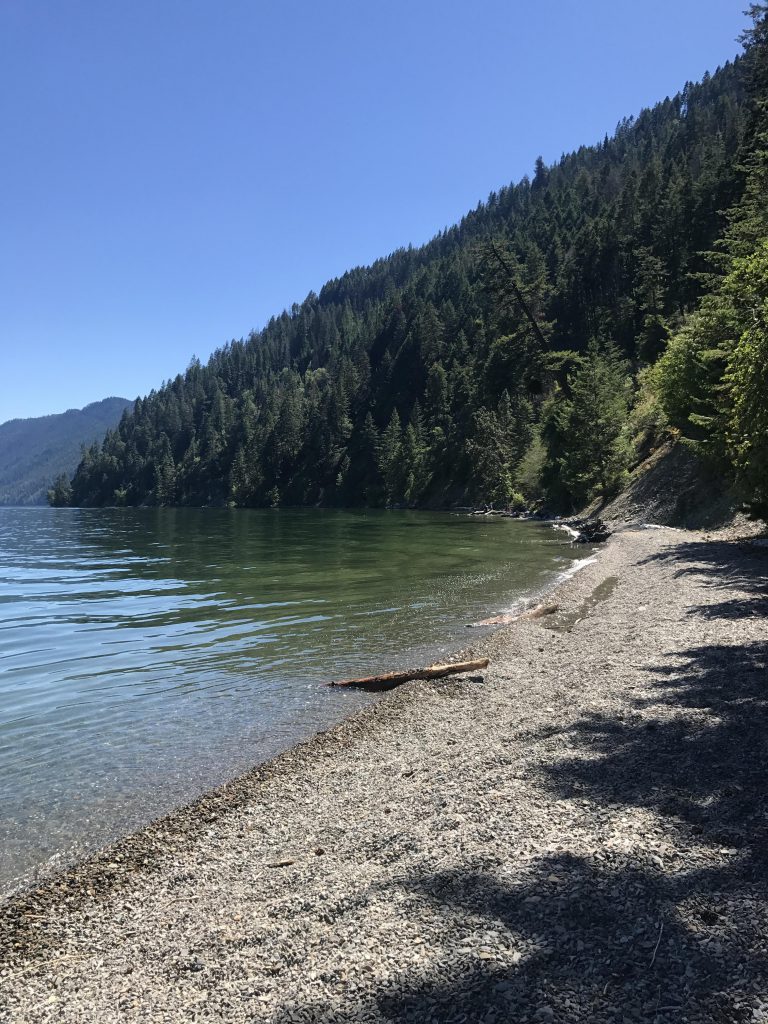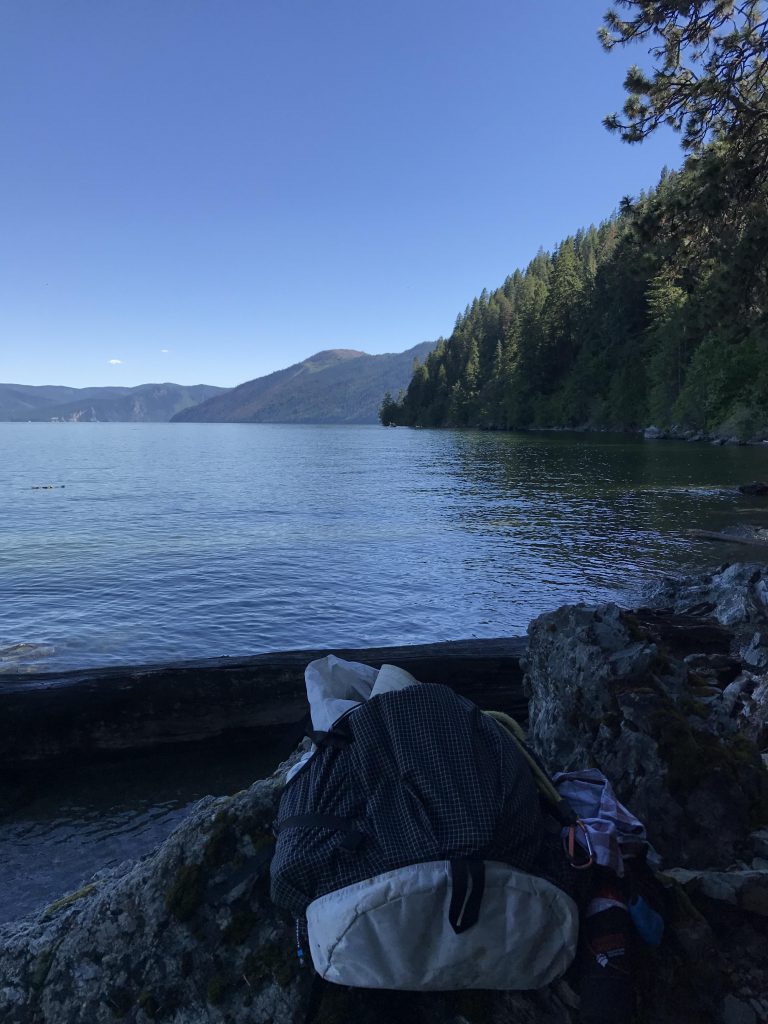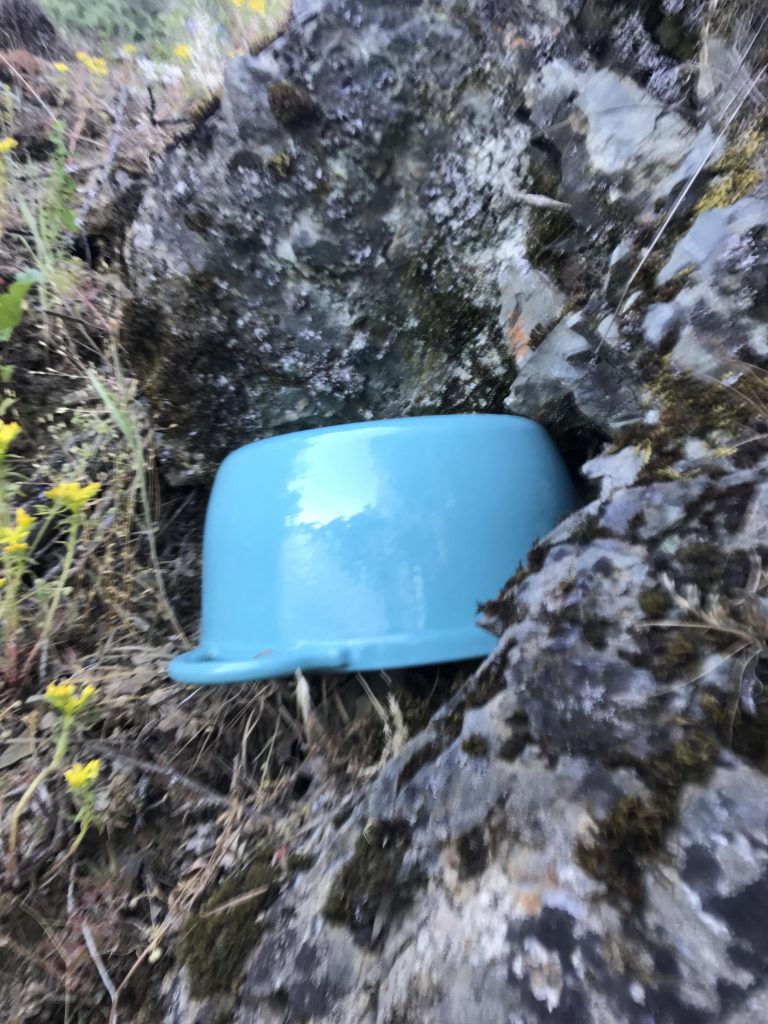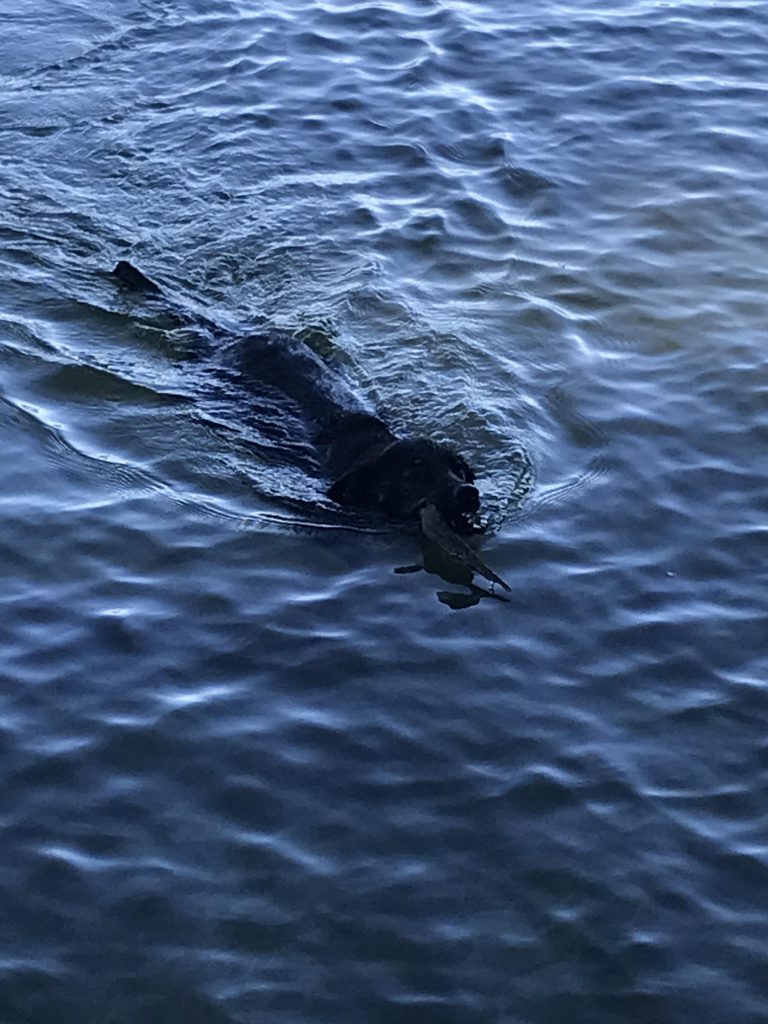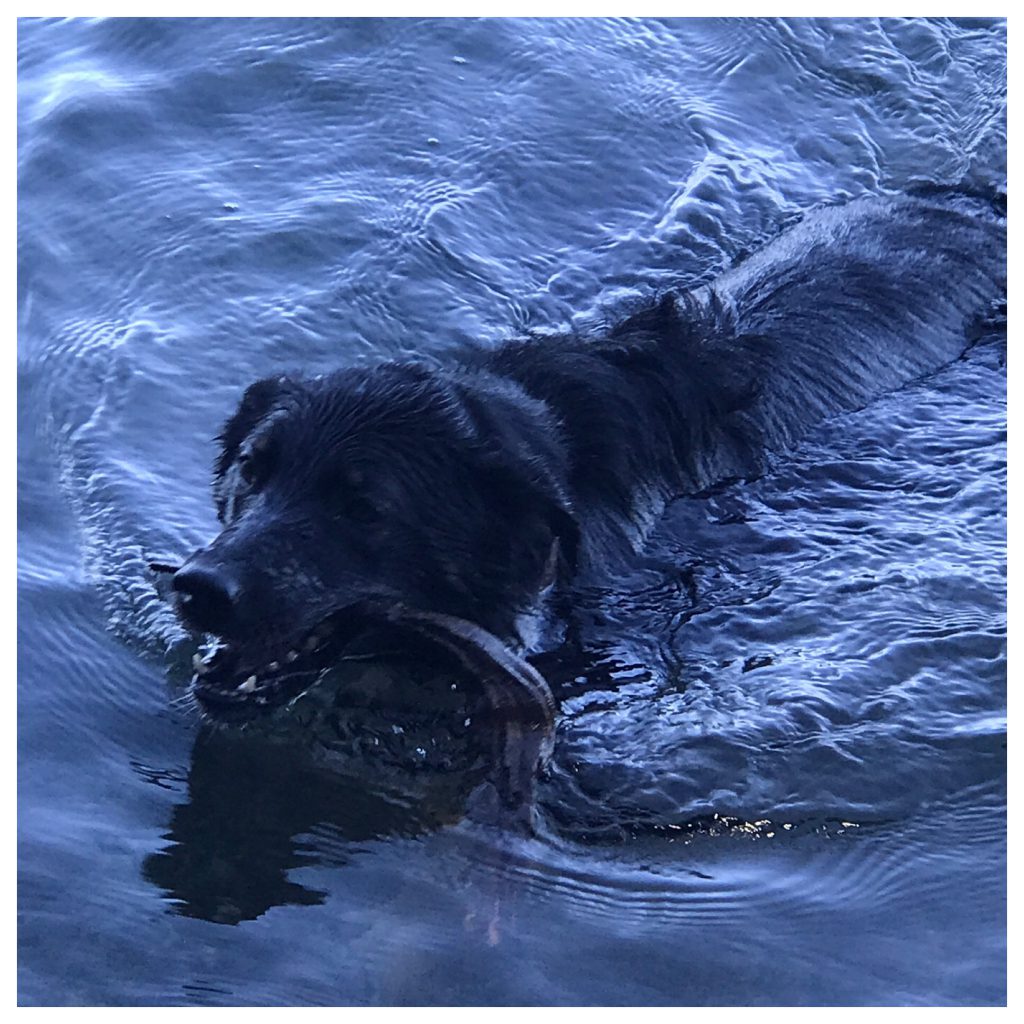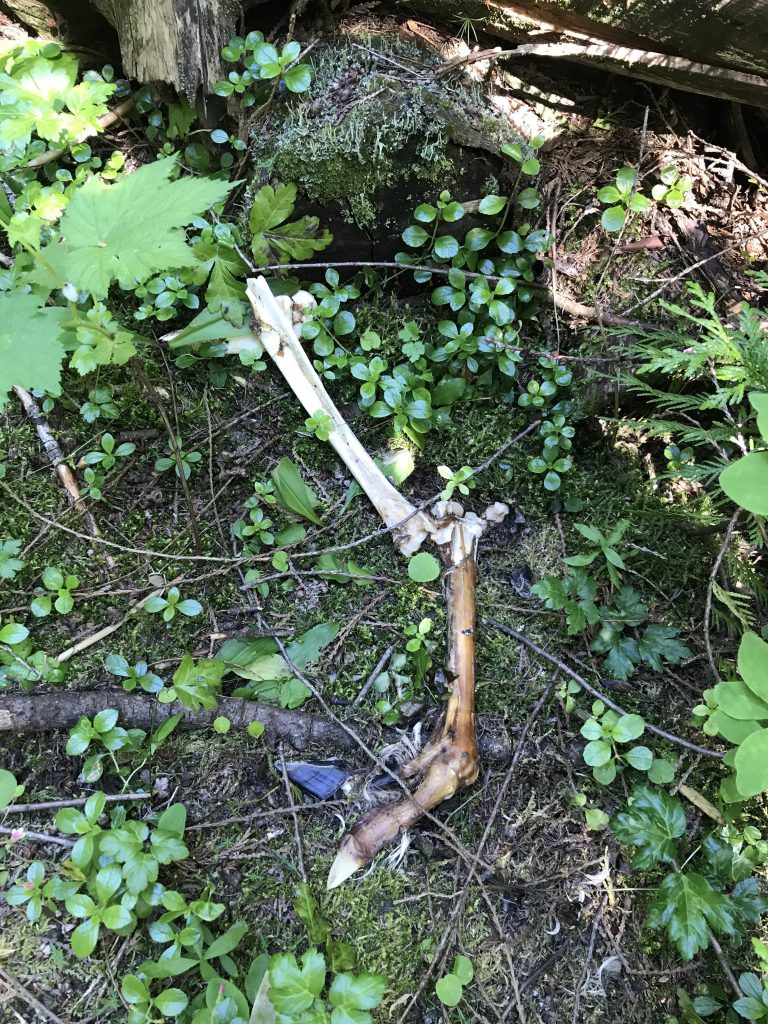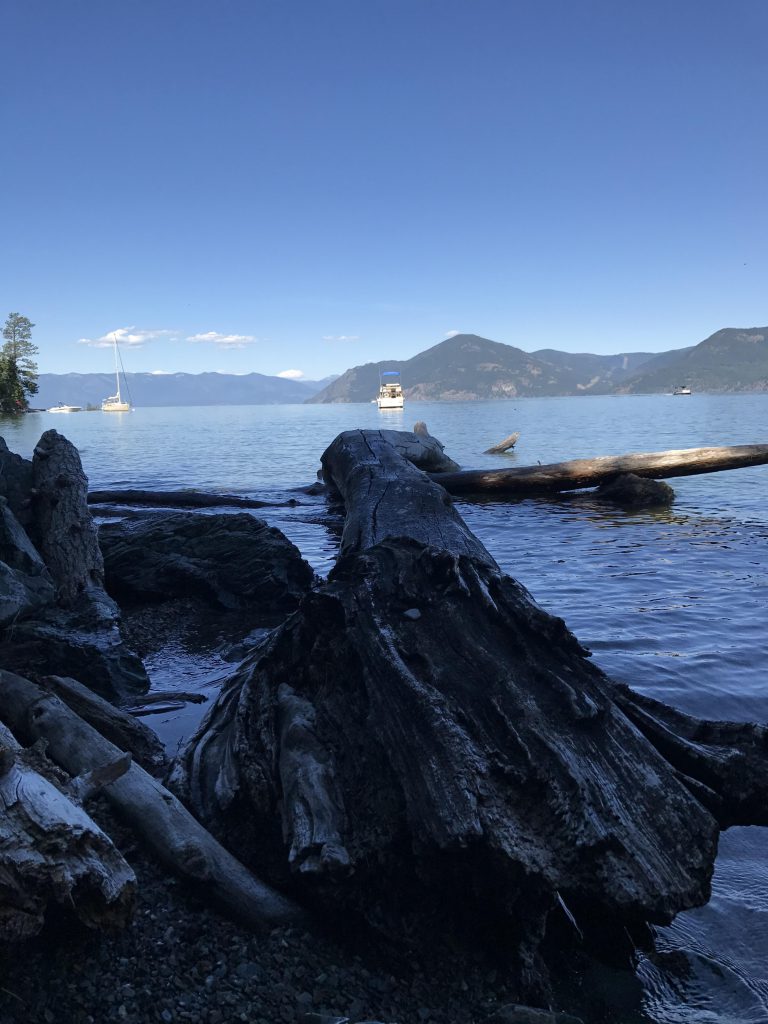 © 2016 – 2023 NaughtyHiker. All rights reserved. No duplication without permission.