Char Falls is more of a stroll than a hike, but if you happen to be hiking in this remote area of the Idaho Cabinets you may as well pay a visit. You'll find a nice cool spot on the rock slabs amidst the upper falls, and a short scramble brings the not-so-faint-of-heart to the bottom of the 50-foot main waterfall.
Difficulty
Easy (except for the scramble down to the falls)
Duration
0:25 hours moving time (Hiking)
High Point
4,194 feet (Trailhead)
Low Point
4,051 feet (Char Falls)
Camping
There is a primitive campside at the Char Falls overlook
Administration
Kaniksu National Forest
Open To
Hikers
Dogs
Horses
Mountain Bikers
(
)
Directions
From Sandpoint take highway 200 east 12 miles to Trestle Creek Road 275 (around milepost 42); turn left onto FR 275 (this is a well-maintained gravel road) and go 16 miles to Lightning Creek Road 419; turn right and follow FR 419 south for .6 miles. There is a large turnout to the left with enough parking for several cars.
Season
Best during snowmelt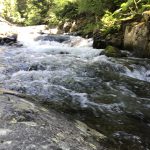 If you have a high-clearance vehicle you could chop a mile off this already short stroll, because the first half mile follows an old logging road through pine forest to a large turnaround area that's been used by car-campers in the past. At the far end of the turnaround a double-track leads further into the woods and emerges onto the fall overlook in a couple hundred yards. It also provides access to a few smaller upper falls, an excellent location to while away the day, soak your feet, and listen to the rushing water. Or stay a night at the campsite right at the overlook.
On the south side of the main waterfall a single-track leads precariously along the ridge to a spot where you can actually see the waterfall in its entirety, and then drops very steeply downhill to the base of the waterfall. A bit of rock-hopping gets you to the large rock slabs and pool at the bottom of the fall.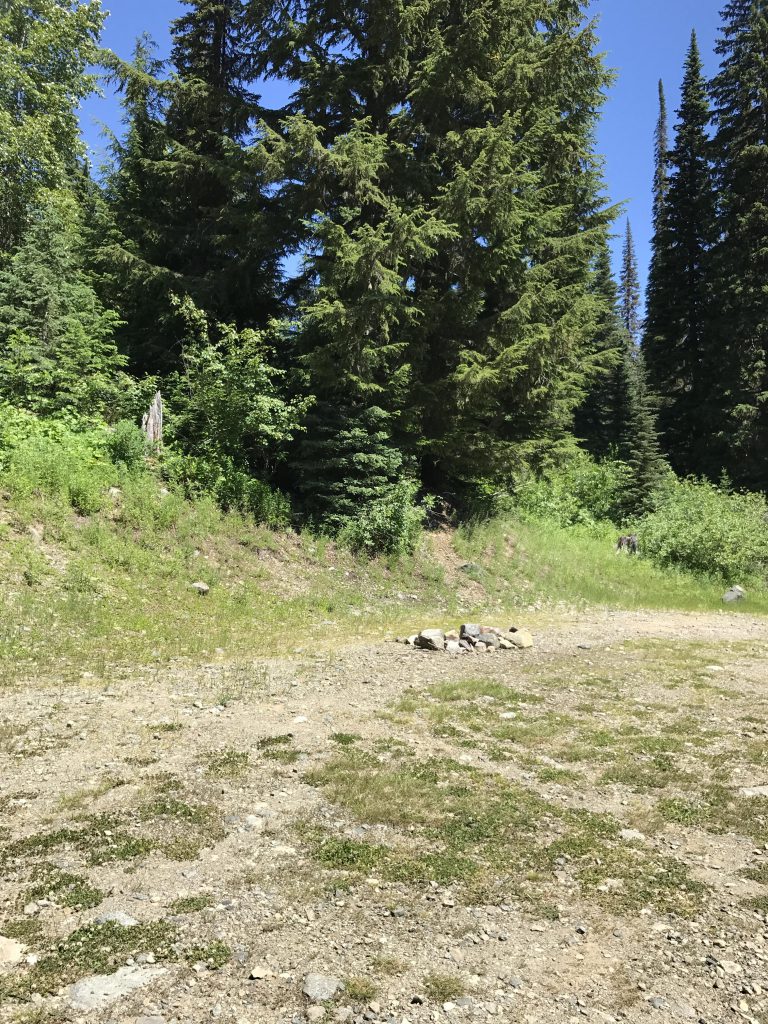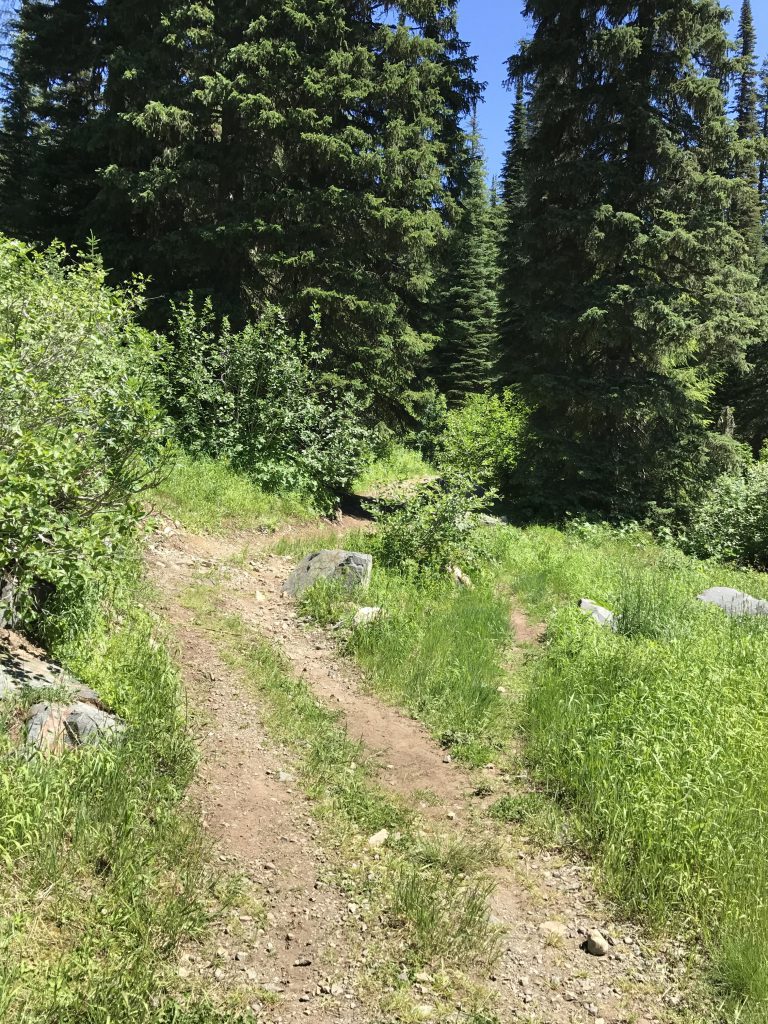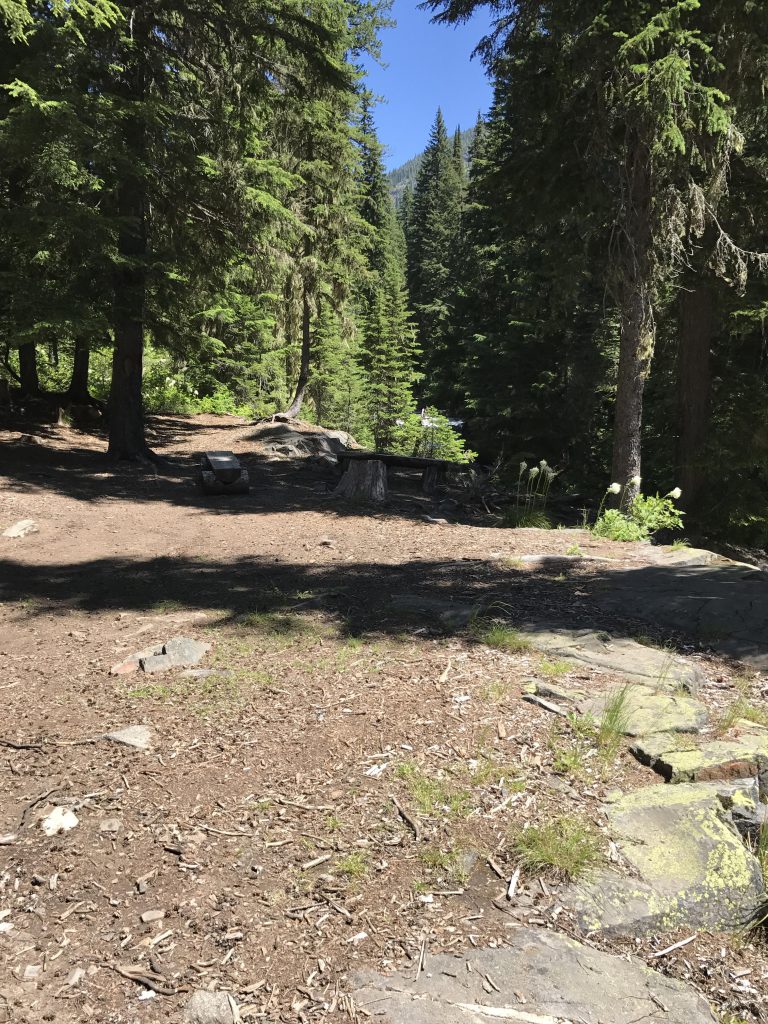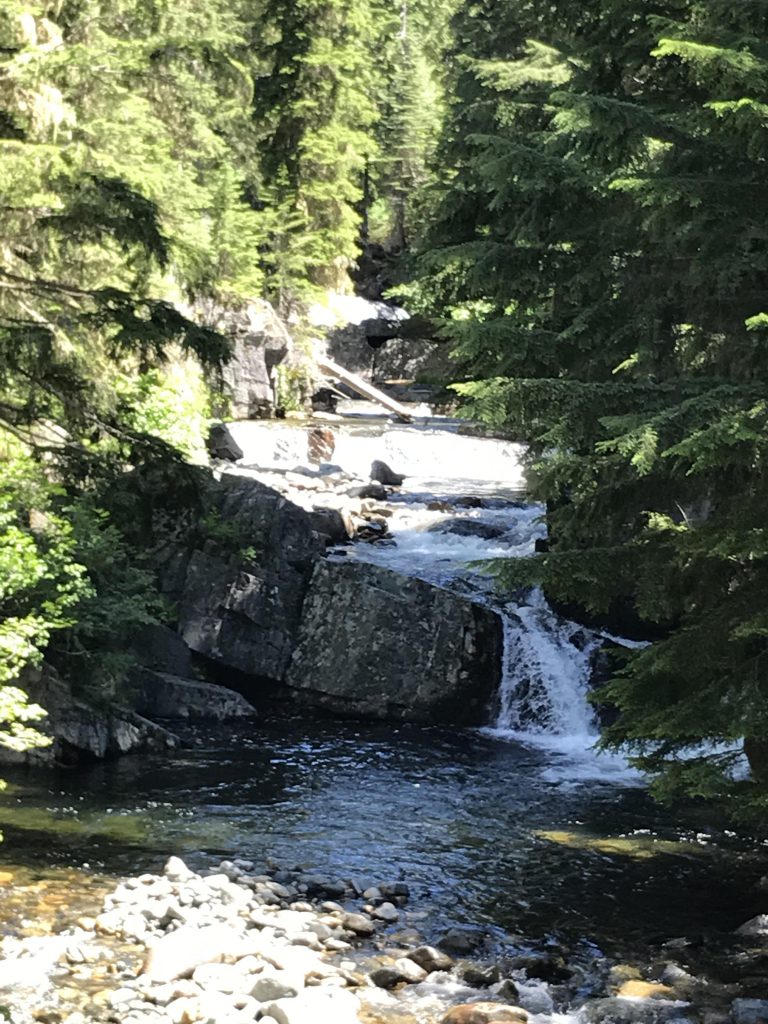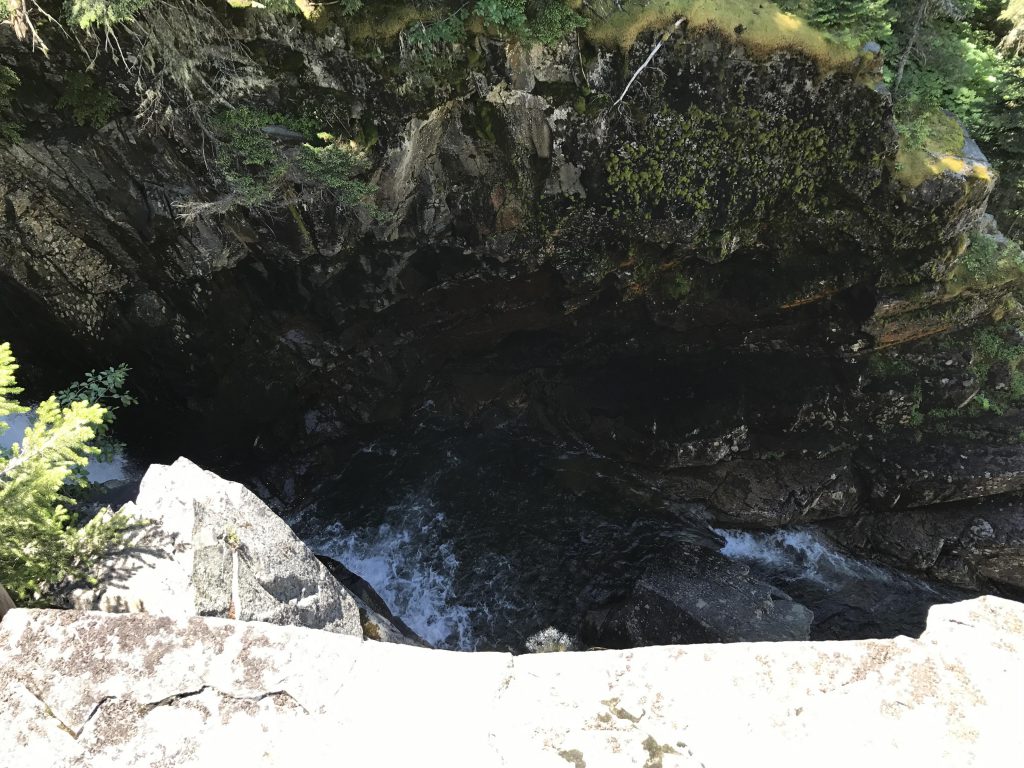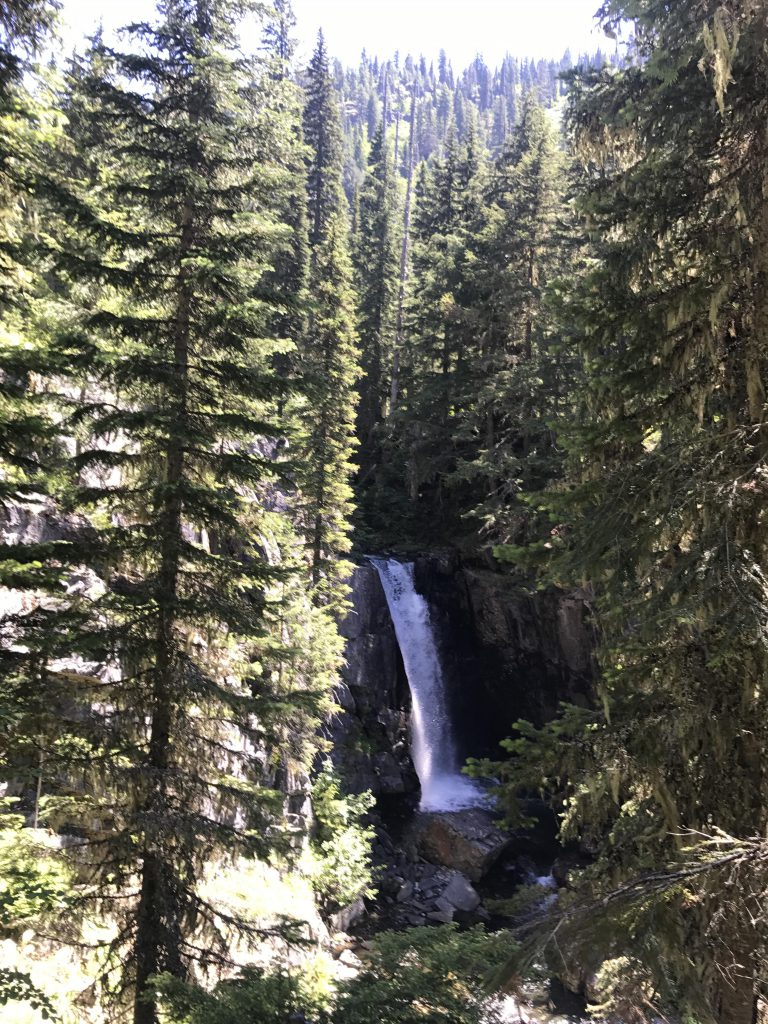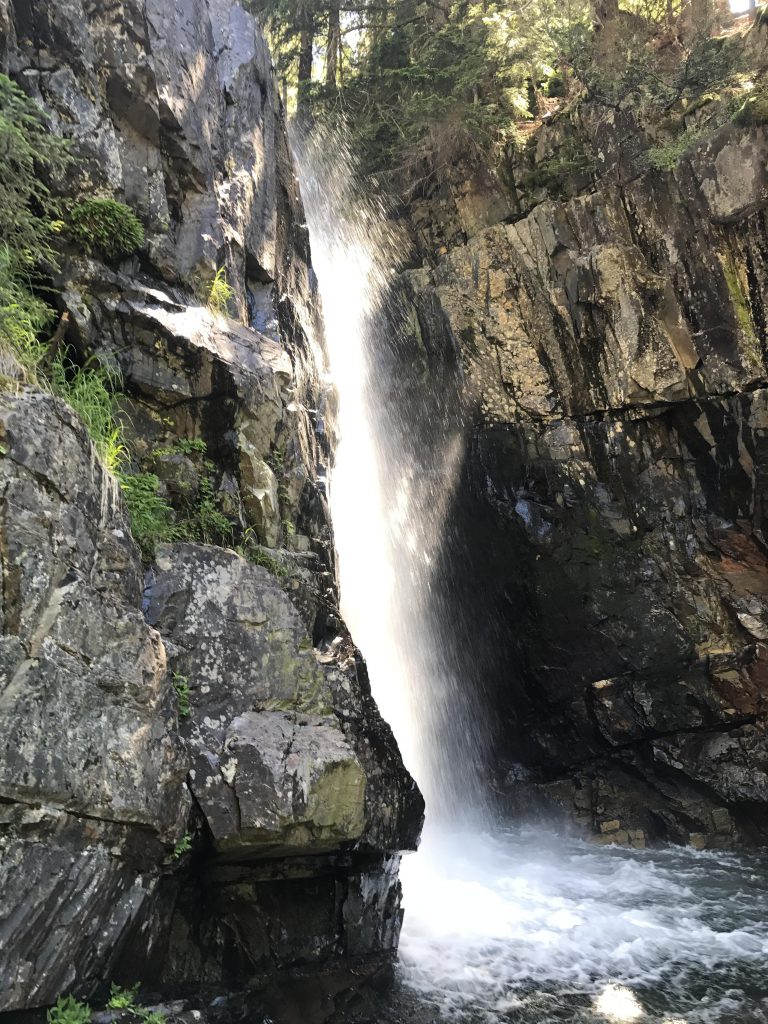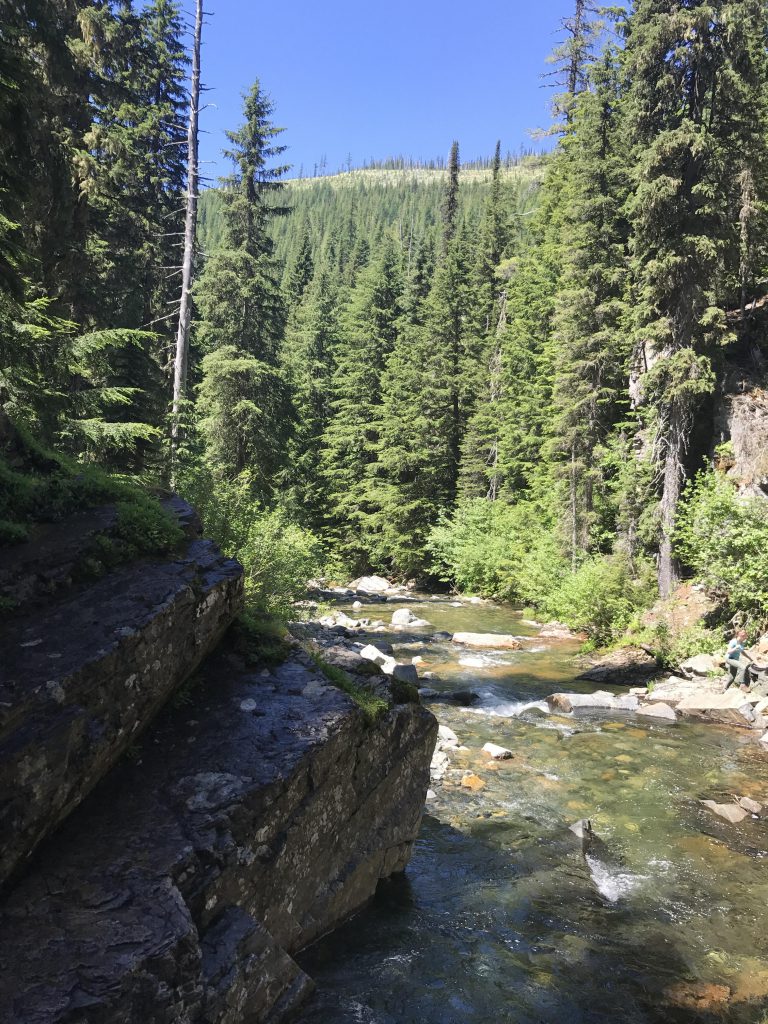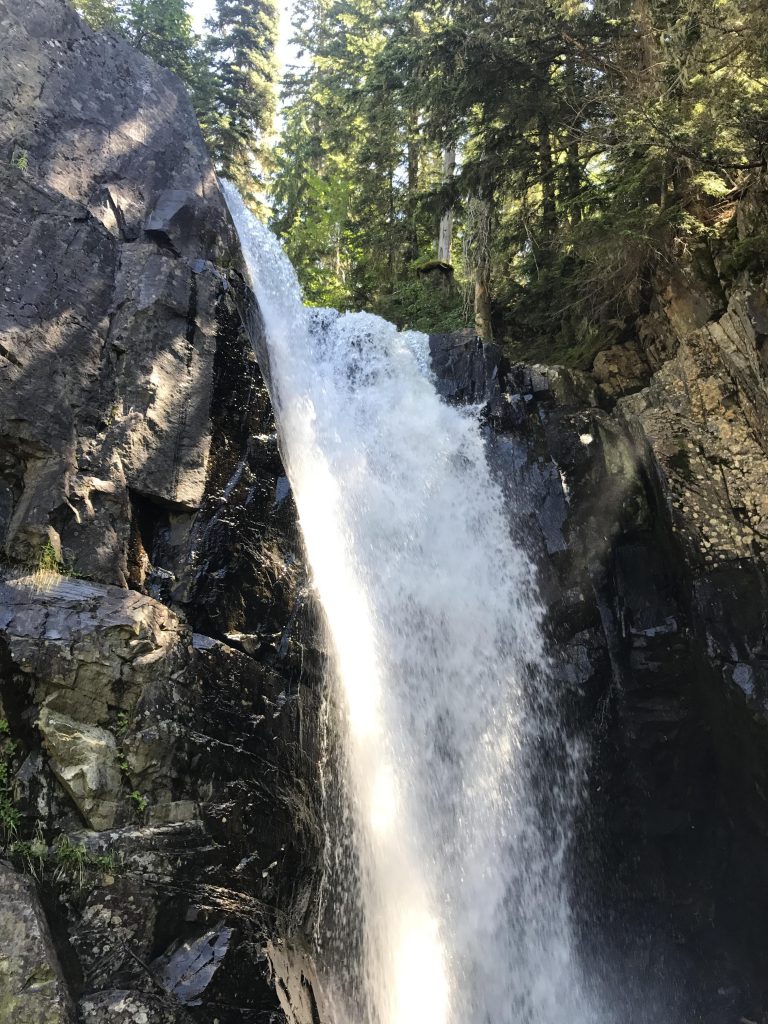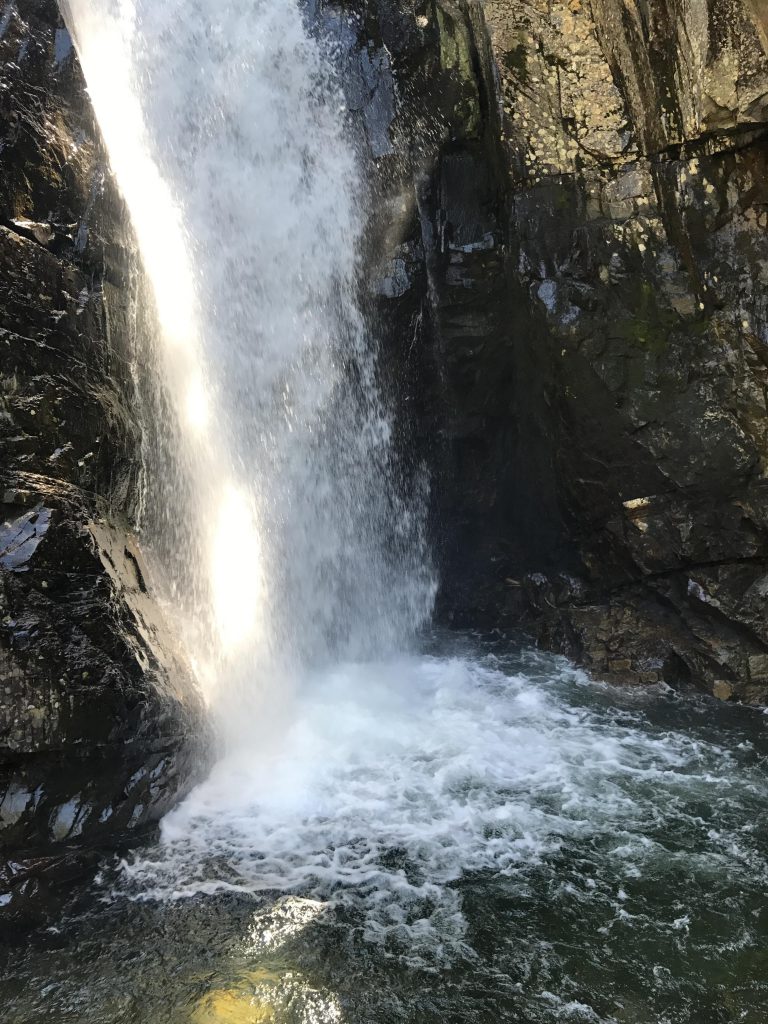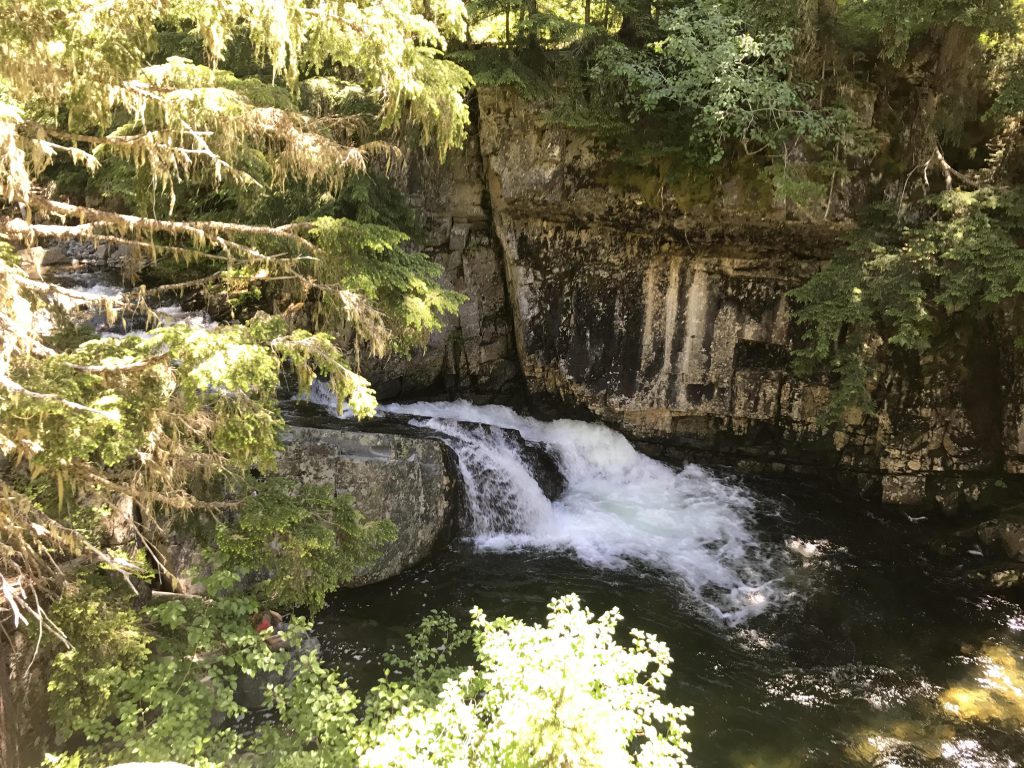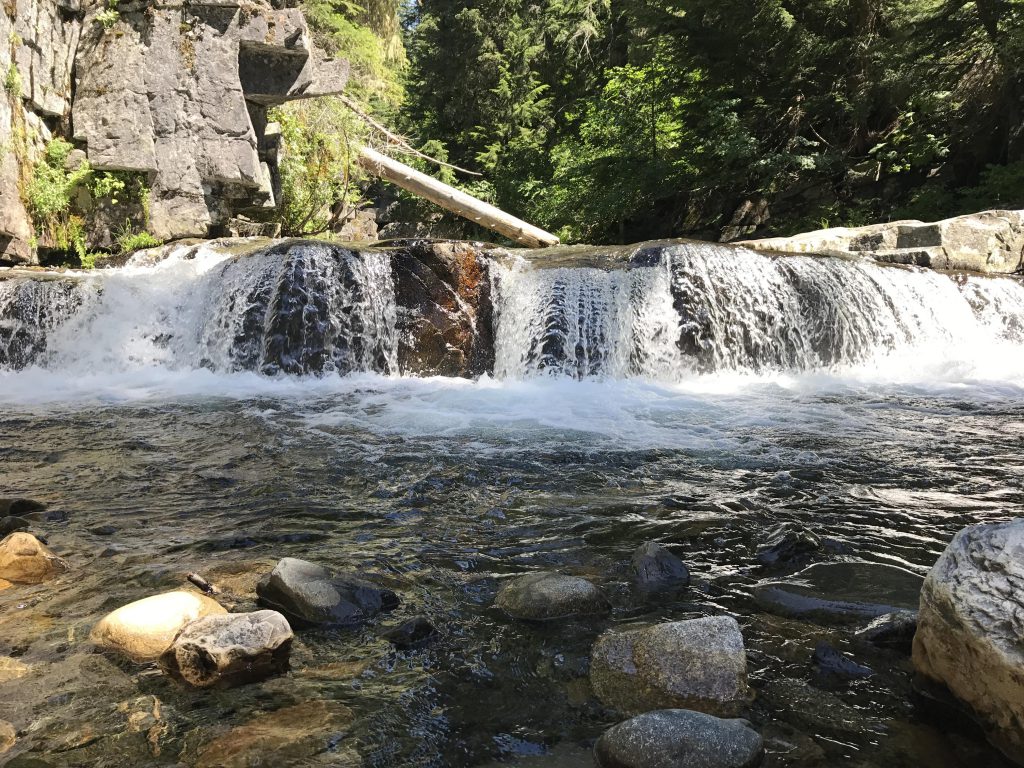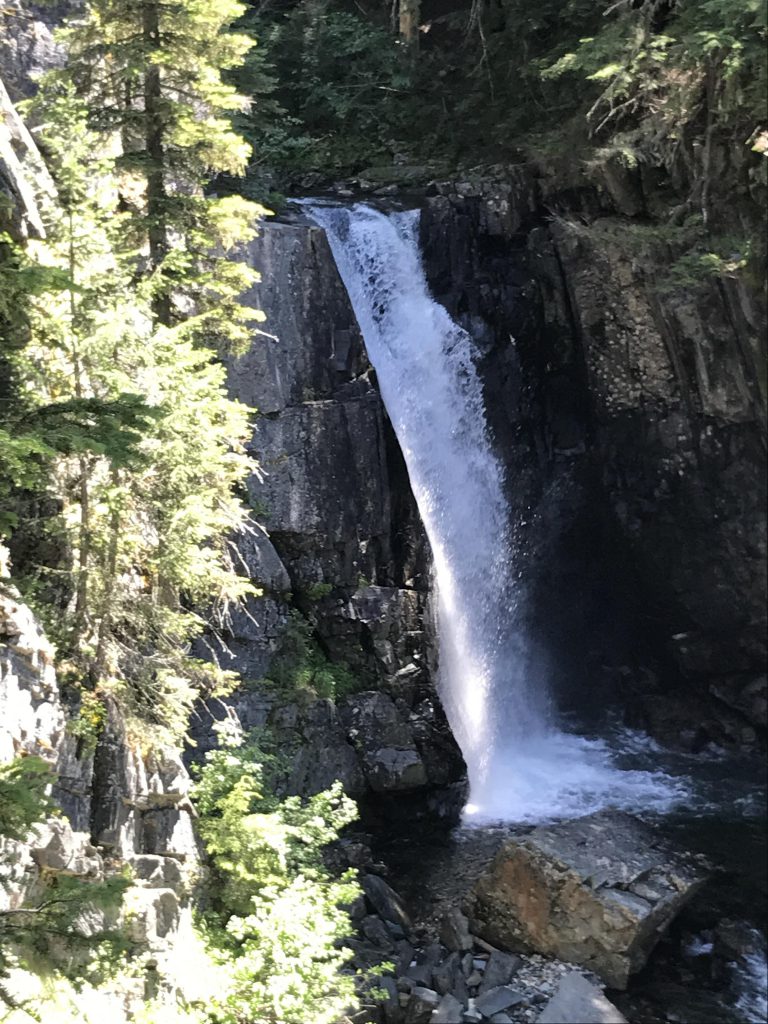 © 2016 – 2023 NaughtyHiker. All rights reserved. No duplication without permission.