Lake Estelle and Gem Lake are only a bit over a mile apart, but lack a connecting trail. Both lakes are at an altitude just under 5,800 feet, divided by a saddle at 6,400 feet. From the Estelle side, this route ascends an expansive talus slope, then steeply climbs a grassy, open hillside inhabited by ground squirrels. The Gem Lake side is heavily overgrown but less steep, with the top half comparatively easy and the bottom half a much more tedious bushwhack.
Difficulty
Strenuous (it's a bushwhack!)
Duration
2:07 hours moving time (Hiking)
High Point
6,417 feet (Saddle)
Low Point
5,723 feet (Estelle Lake)
Trailbed
There is no trail
Water
Lake Estelle and Gem Lake; none in between
Camping
There are a couple of nice campsites at either Lake Estelle or Gem Lake
Administration
Kaniksu National Forest
Maps
USGS
Mount Pend Oreille
Smith Mountain
Directions
You'll have to hike into either Gem Lake or Lake Estelle (see separate trail guides).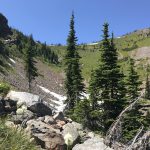 As you look westwards across Lake Estelle, you can see a steep talus slope reaching for a saddle dividing Lake Estelle from Gem Lake. That's the best route for this scramble. An angler trail circumnavigates the lake almost completely, but stops short of a very dense thicket in the northwest corner near the inlet. Thus, circling around the left (south) side is more advisable, even though you'll have to climb over a couple of rock outcroppings that poke out into the lake.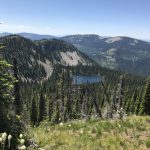 Once you're at the far end, start boulder-hopping, up, up, up (alternatively you could ascend via the little creek, but the shrubbery is very thick. This was Naughty's preferred route, since she doesn't like boulders).  About a third up you'll reach a bowl that at this time in July still harbored a deep snowfield. The snowfield makes for an easy descent, but for the ascent we stuck to the talus slope, which soon yields to alpine grass and low shrubs. There are many ground squirrel burrows and bare patches where the bears had dug. These "toeholds", and the openness, make the climb fairly easy (unless you do it in the hot afternoon sun as we did….).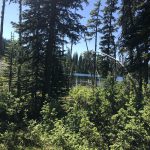 Don't forget to turn around every once in a while to cast a glance at the lake getting smaller and smaller and the vista getting broader and broader. From the saddle you have a really nice view into the snow-covered Montana cabinets.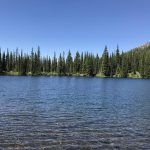 On the west side you see Gem Lake in its cirque far below. The slope on this side is lightly forested and also has a few talus slopes, but much less so than the Estelle side. The descent in the upper half is fairly easy, as the trees are spaced wide enough to see where you're going. The more open areas are covered with huckleberry bushes, so you may not want to pick this route in August unless you're a Bear Whisperer. 
The going gets much tougher in the lower half, which is heavily overgrown in thick and tall shrubbery. It appeared that staying close to Gem Lake's inlet makes for an easier descent, but it's a bushwhack no matter how you turn it.
At Gem Lake you want to stick to the southern shore. This involves crossing the swampy inlet, but afterwards you hop onto a decent trail hugging the hillside. There are traces of an angler trail all around the lake, but the eastern and northern shores in particular were seriously overgrown. There is easy access to the lake at the southwestern corner, where FT #554 (Gem Lake trail) meets the lake. A few steps down that trail, a bit removed from the lake, are two nice camp sites.
Note that mileage and time is for an out-and-back hike. To turn this into a loop instead, ascend trail #554 from FR #419 to Gem Lake, bushwhack to Lake Estelle, then hike trails #36 and #237 down to the Moose Lake trailhead. From there take FR #1022 back to the Gem Lake trailhead.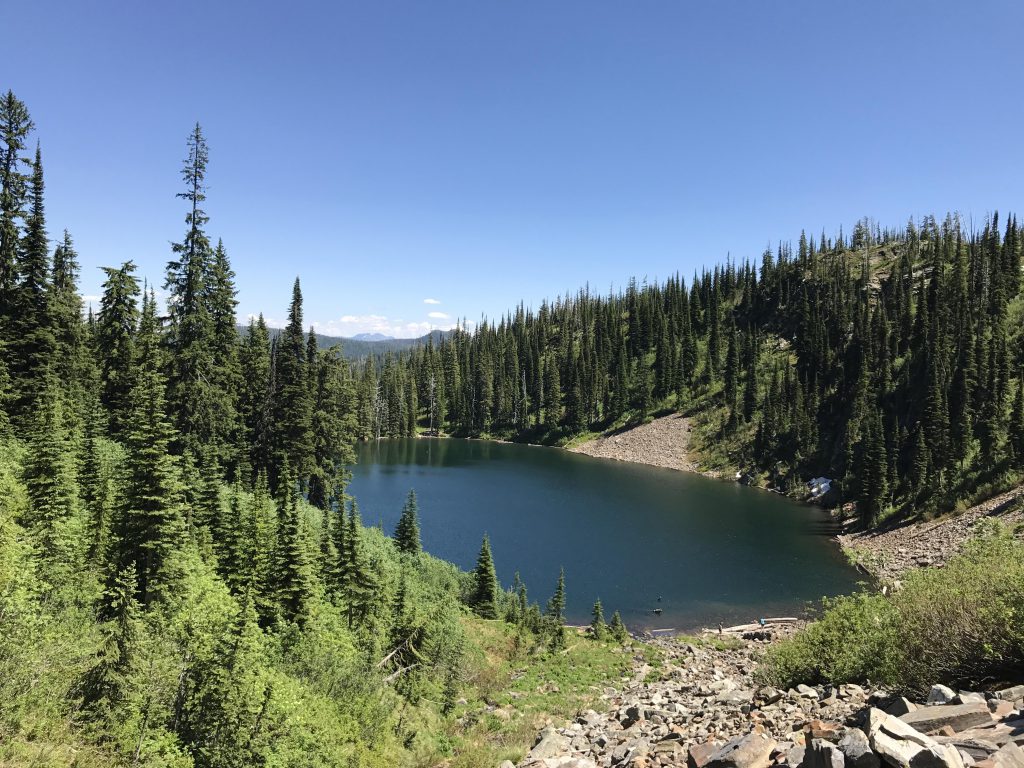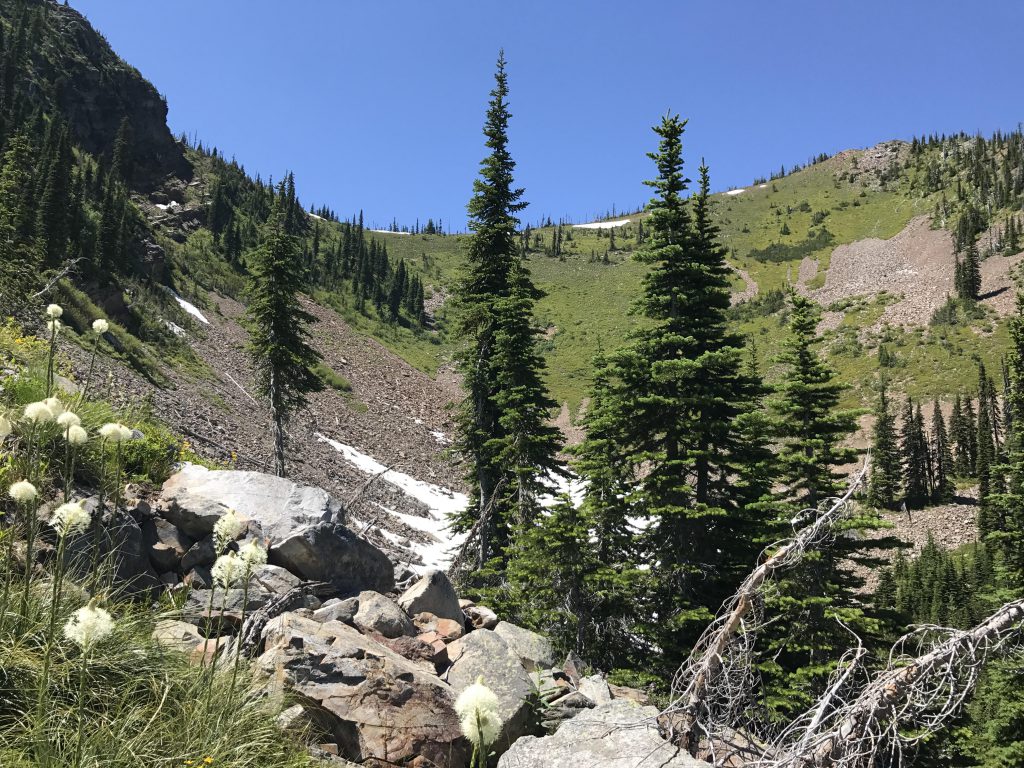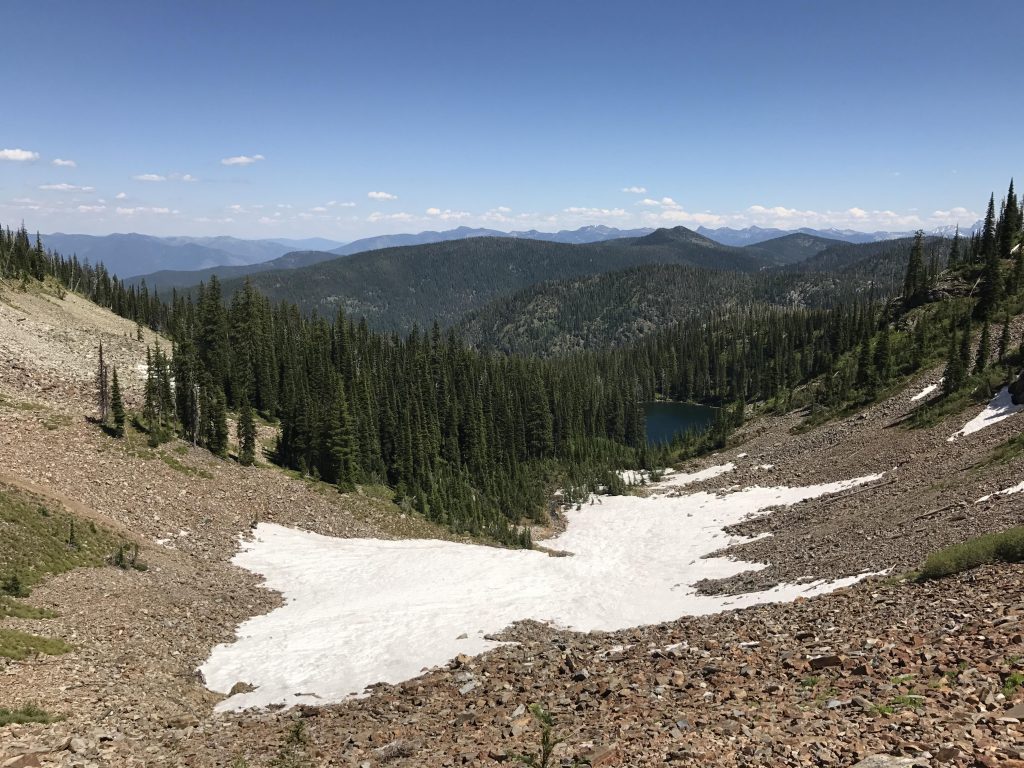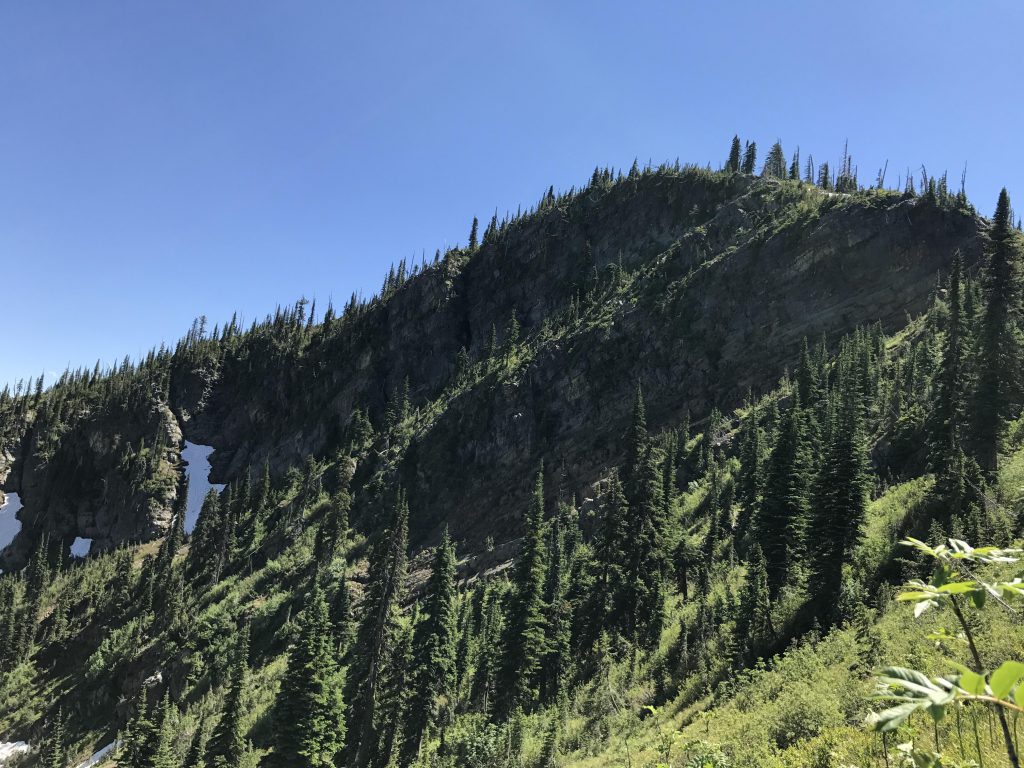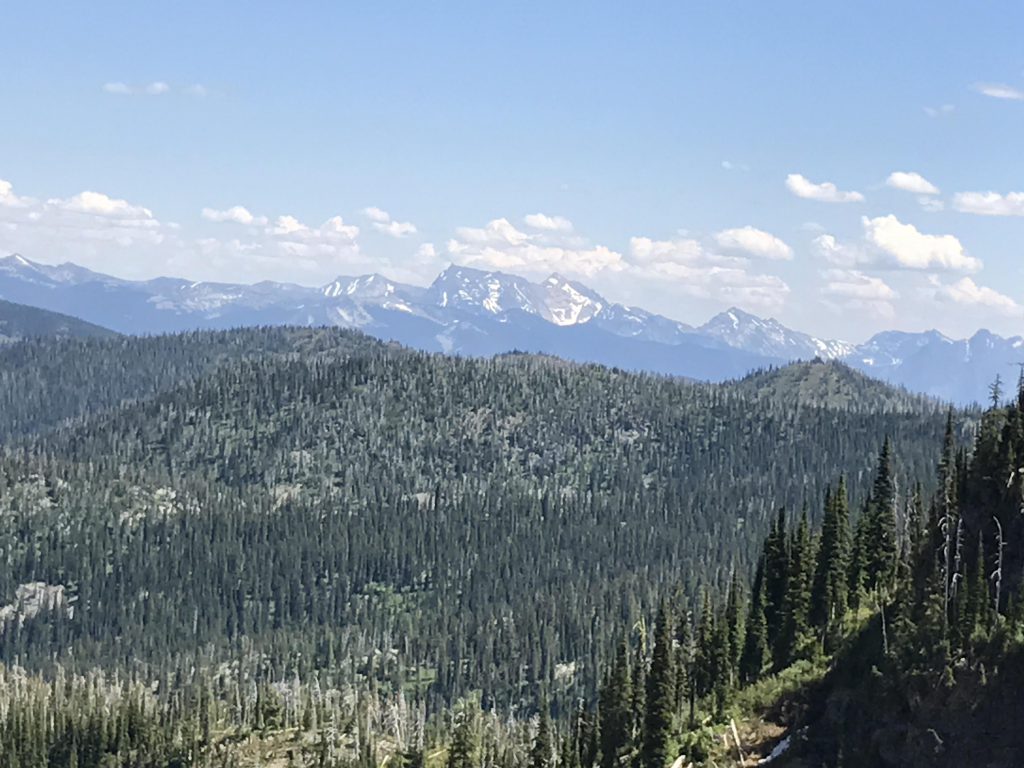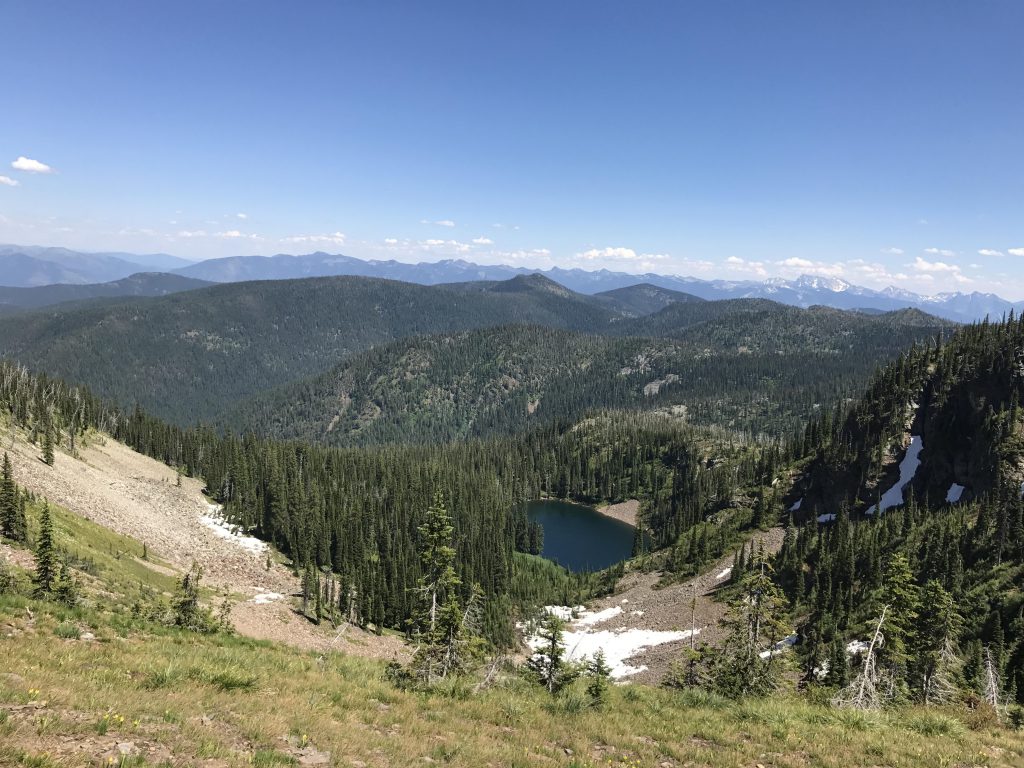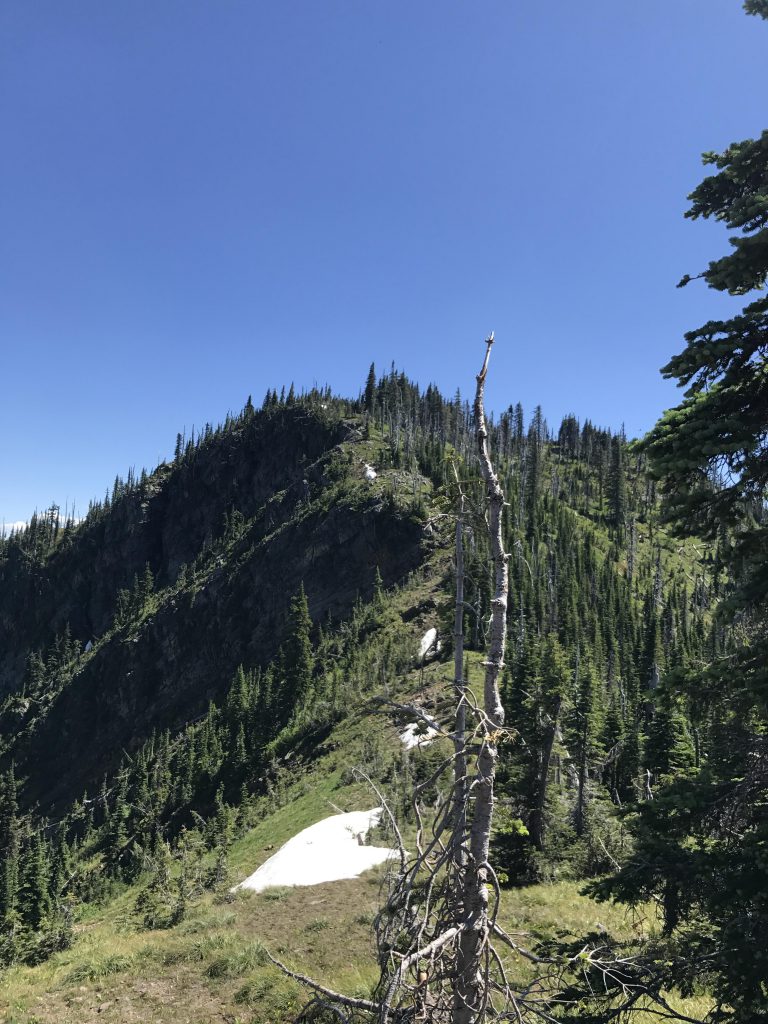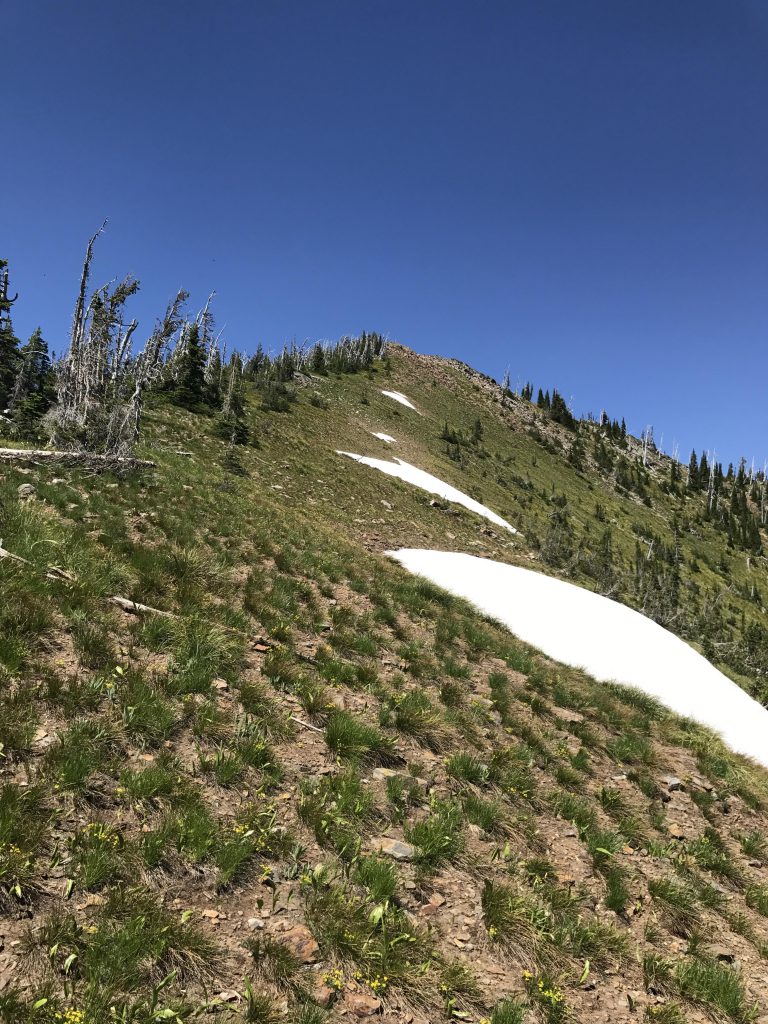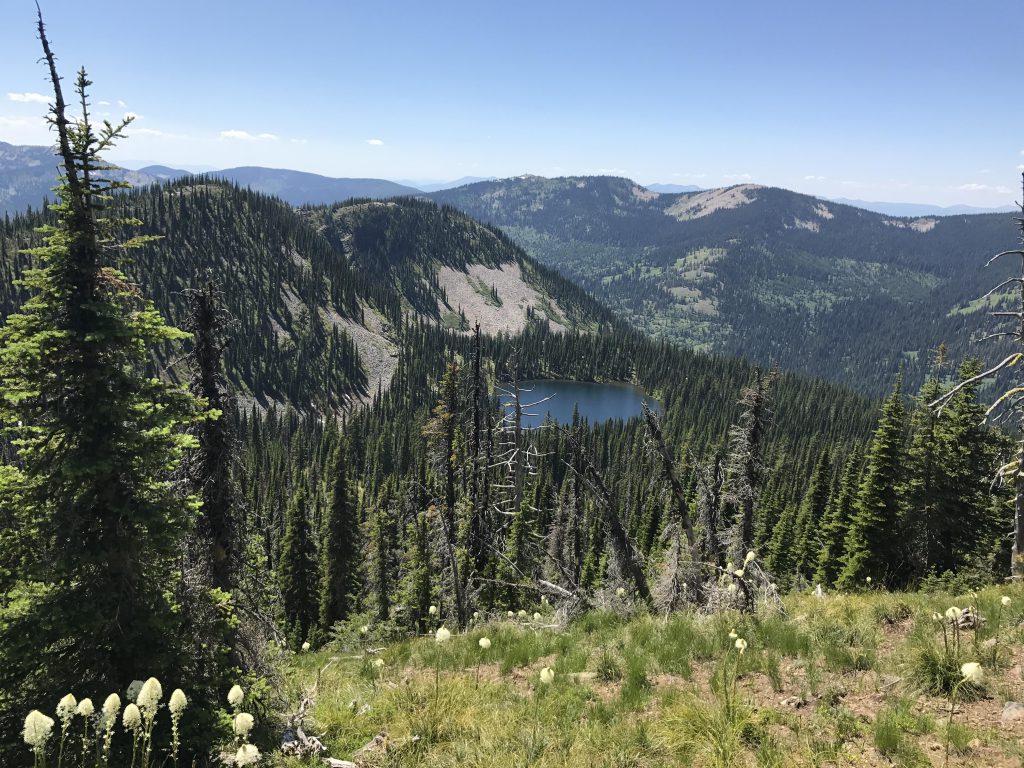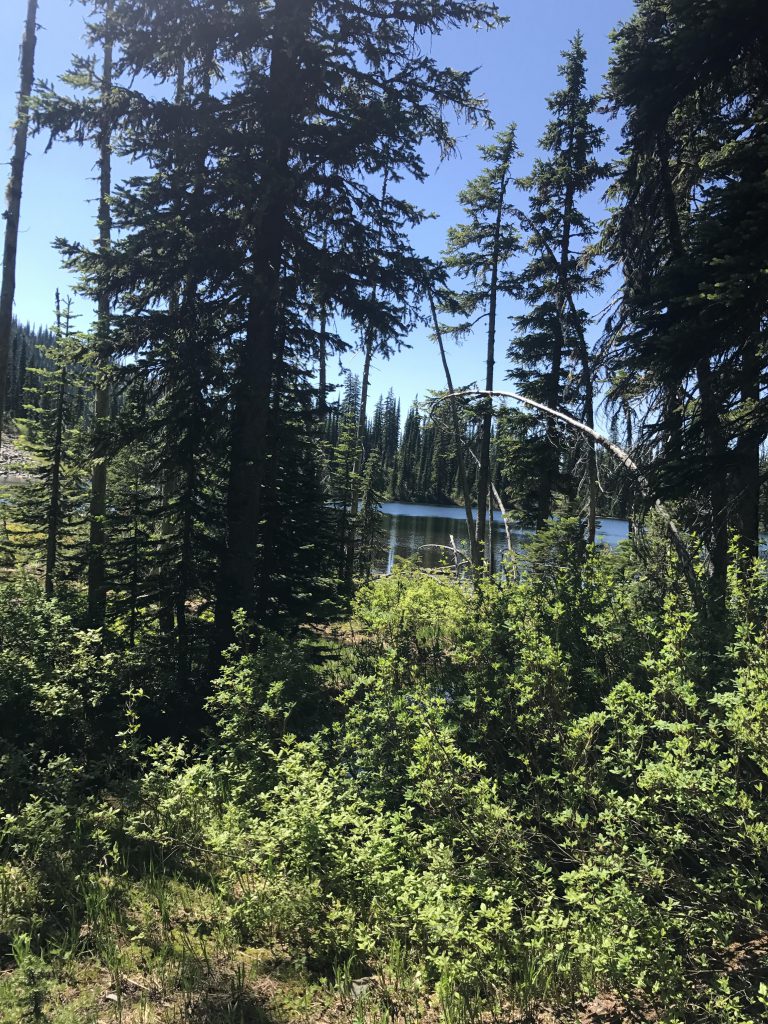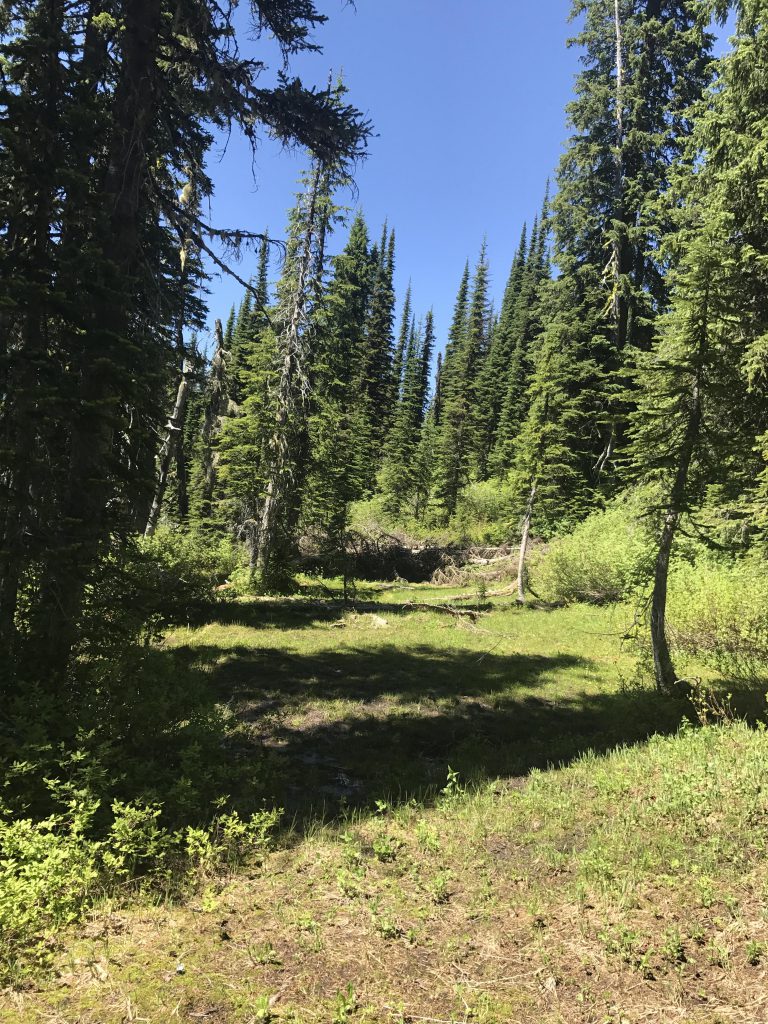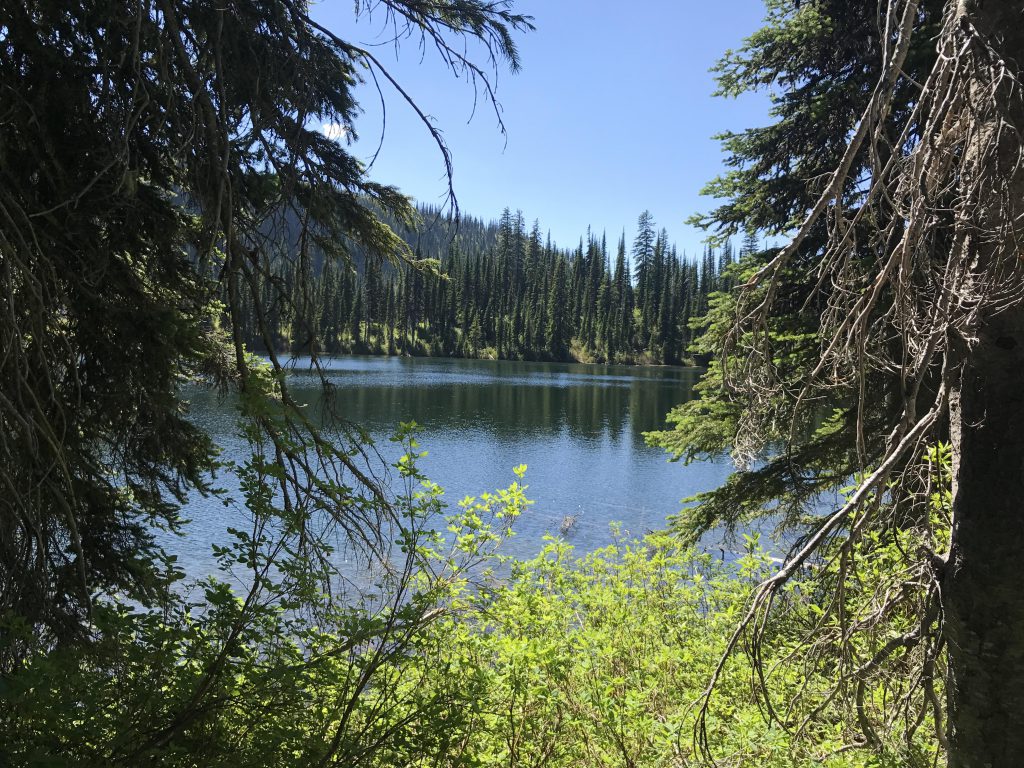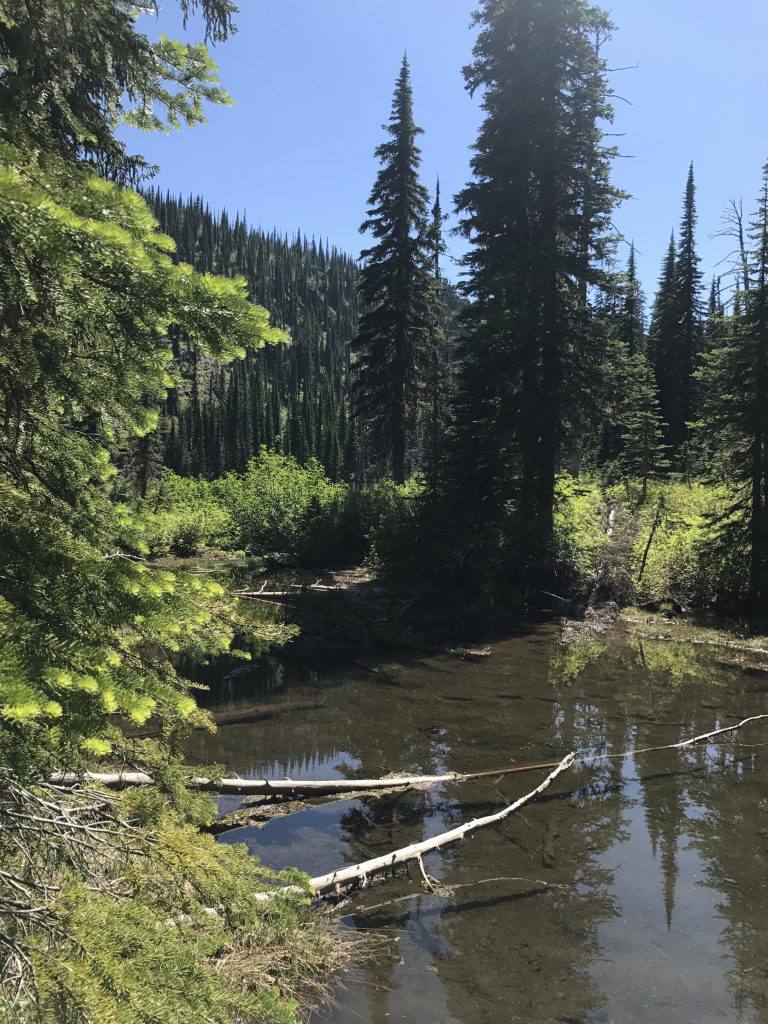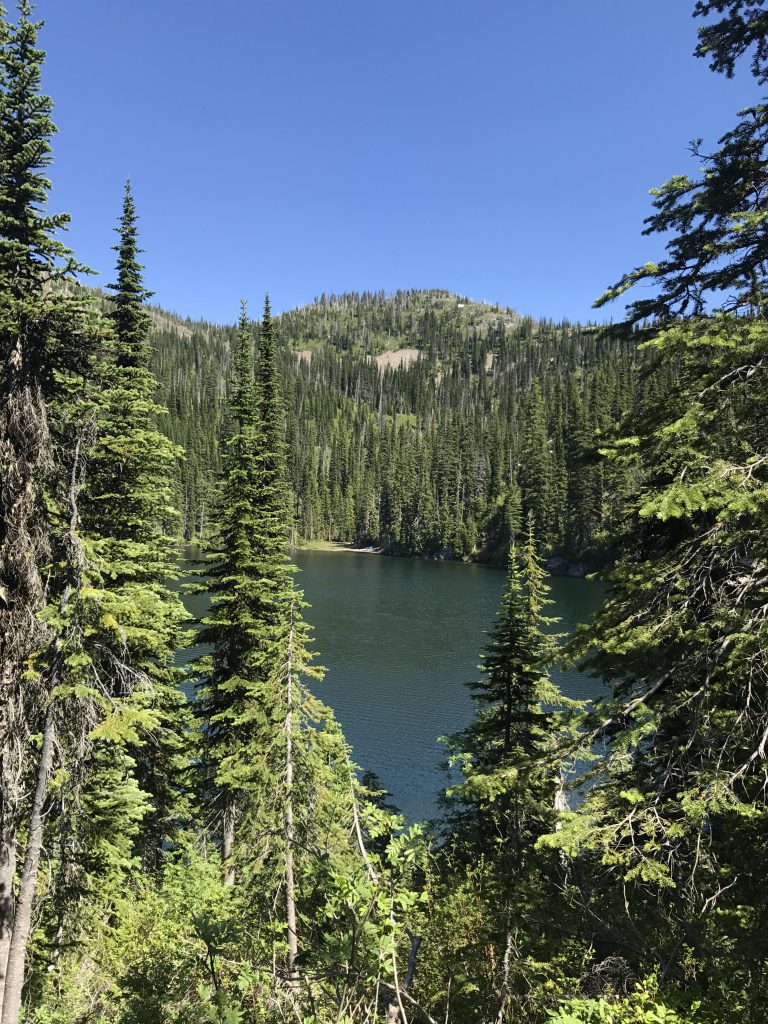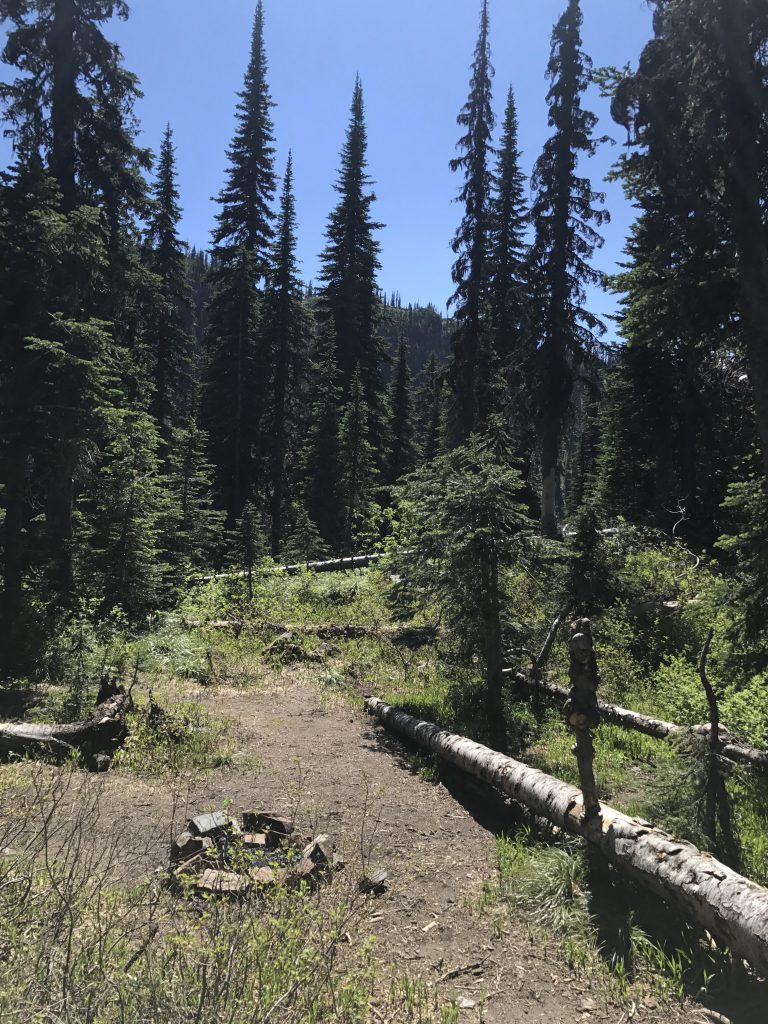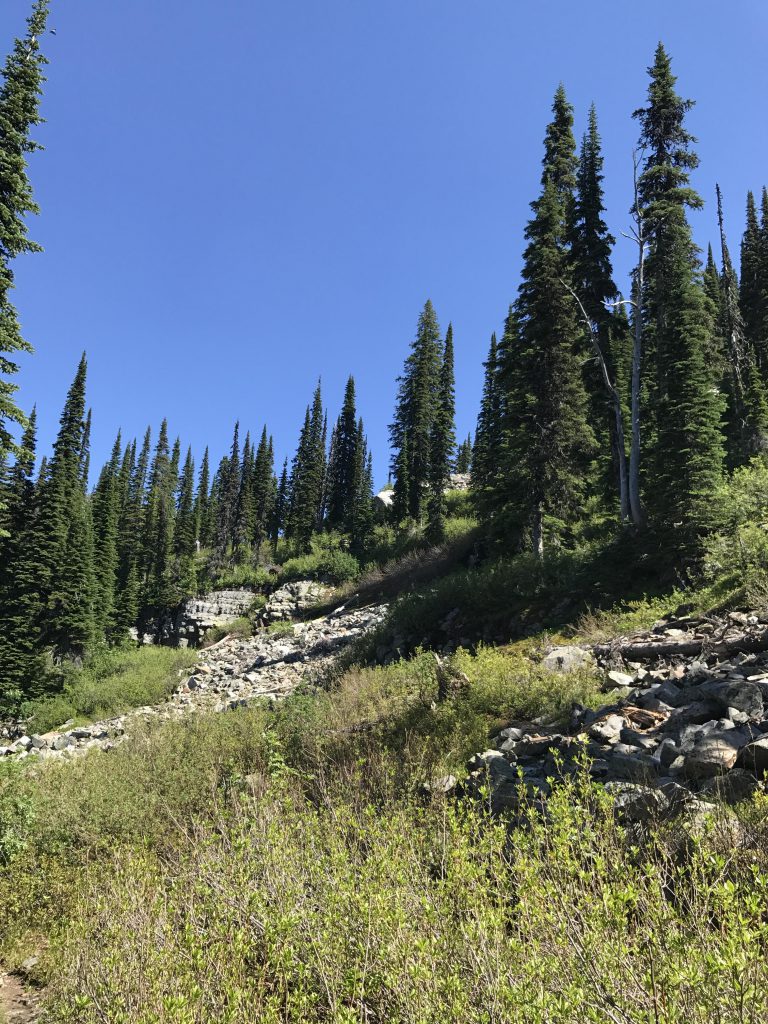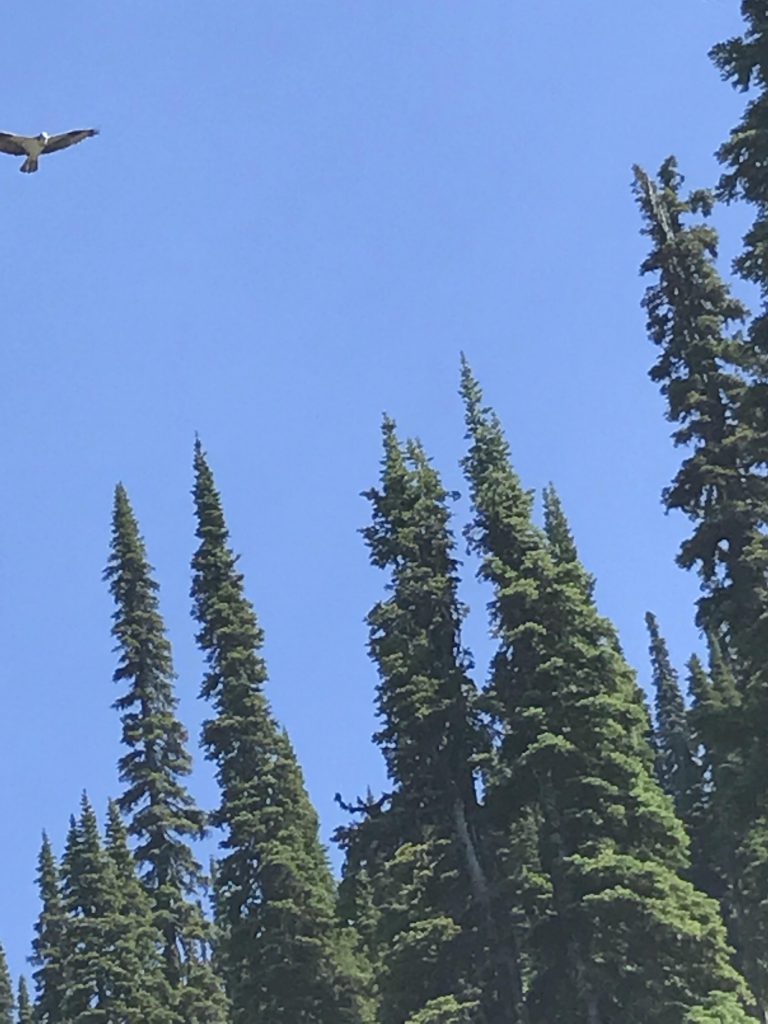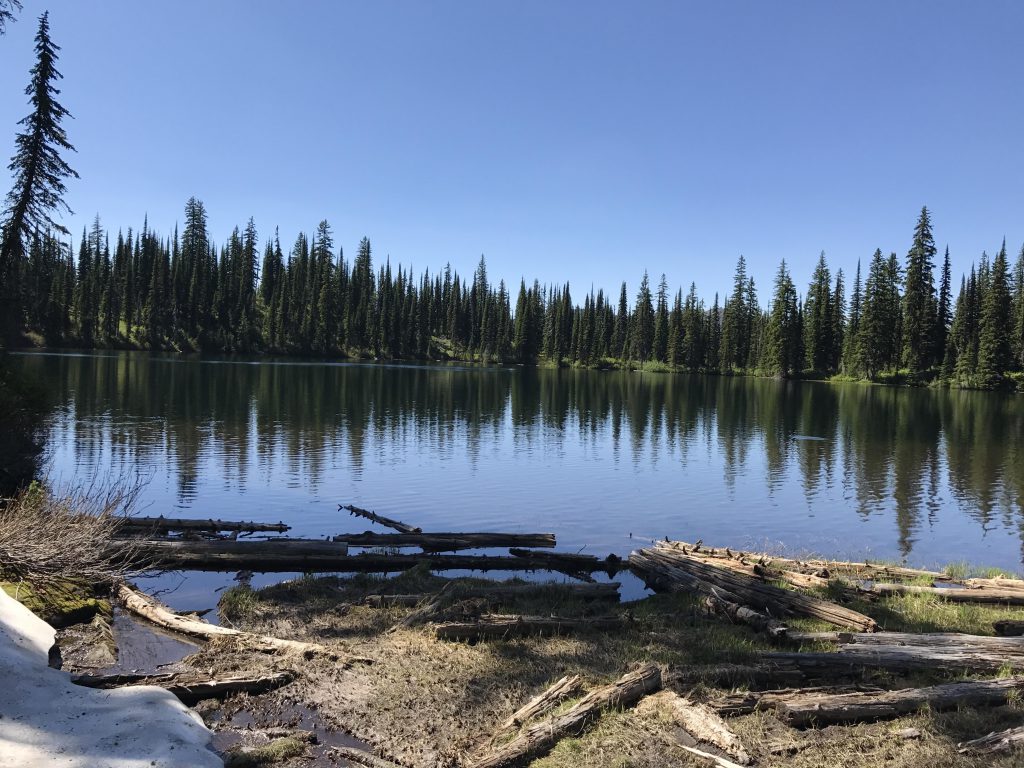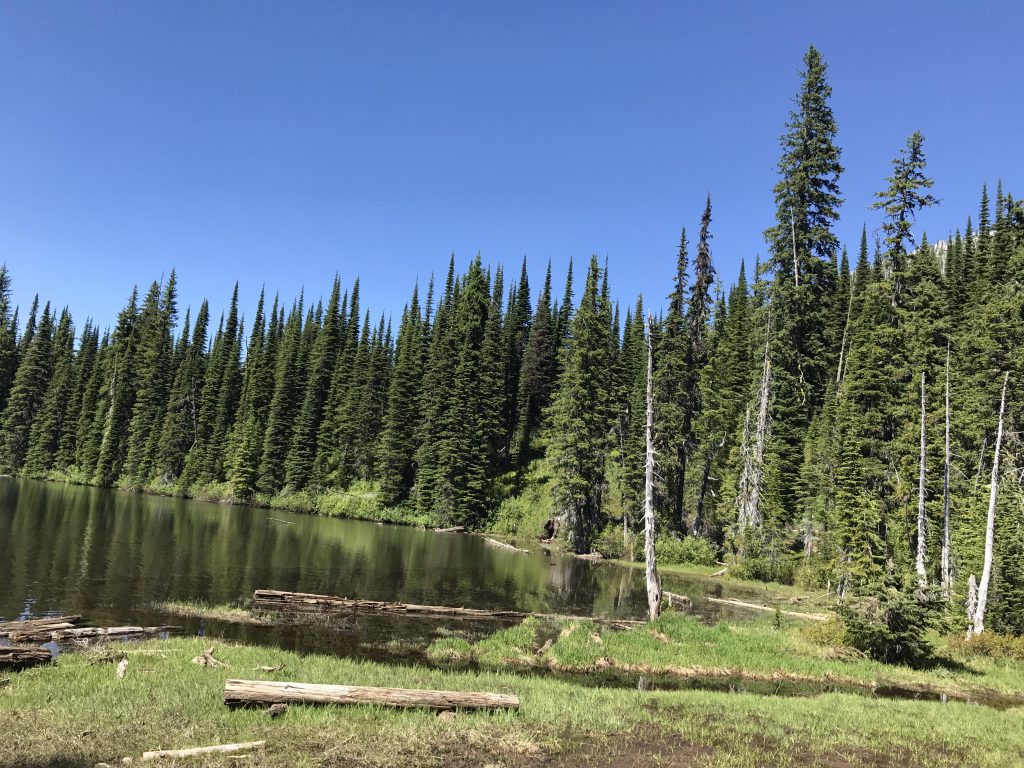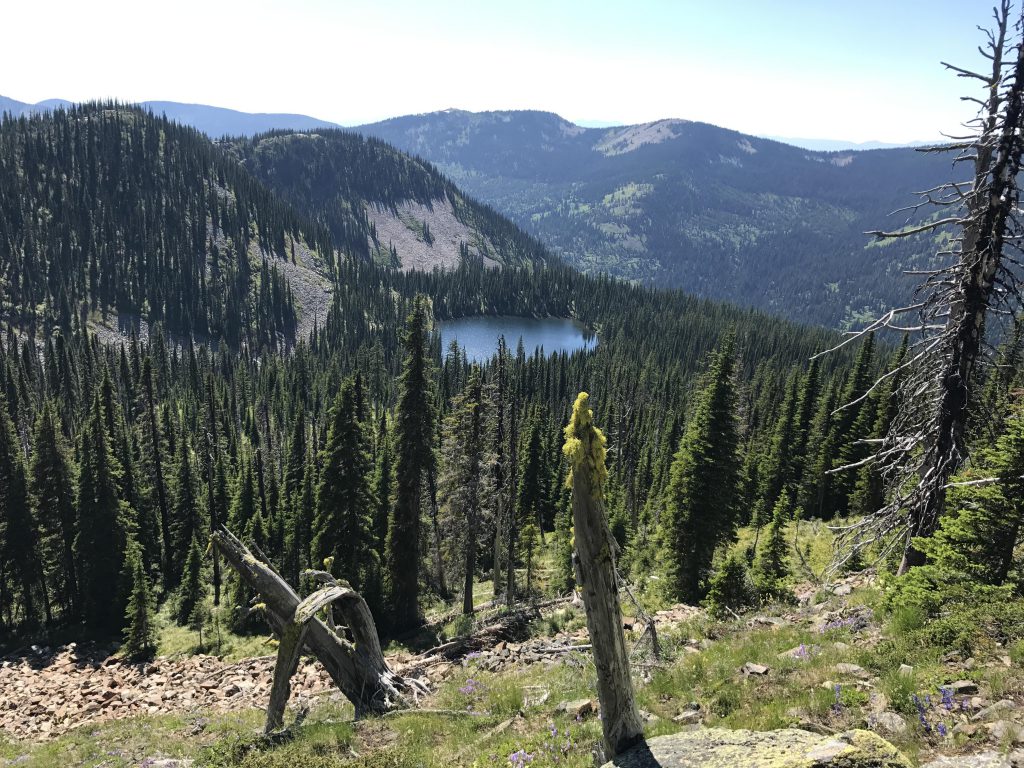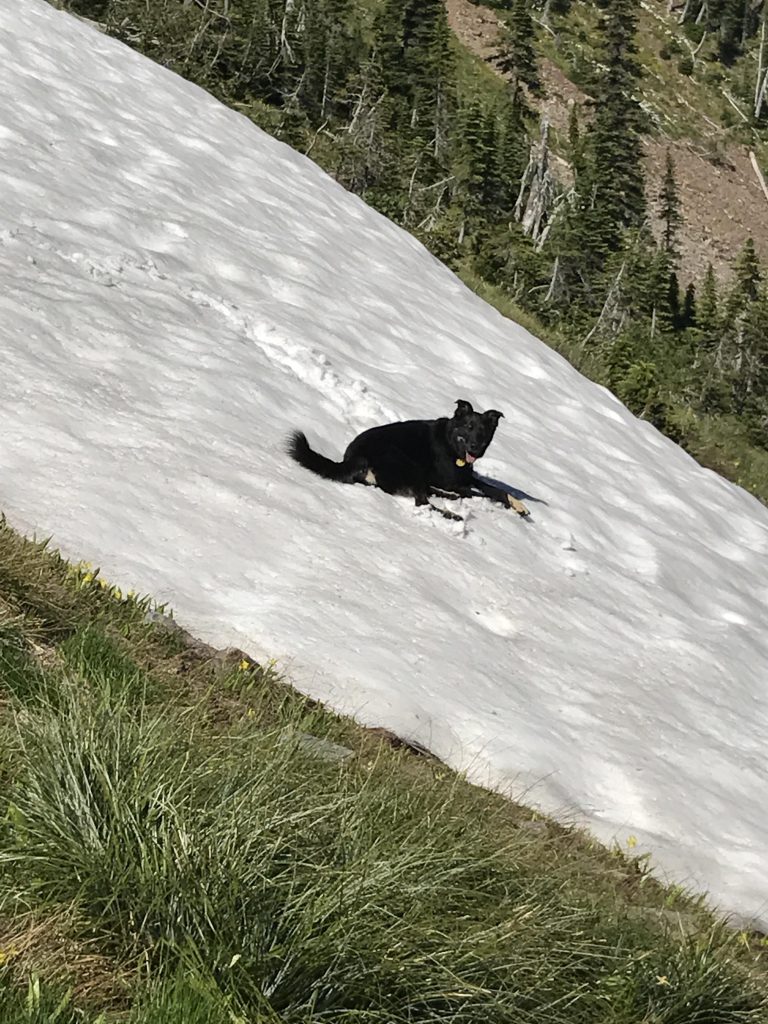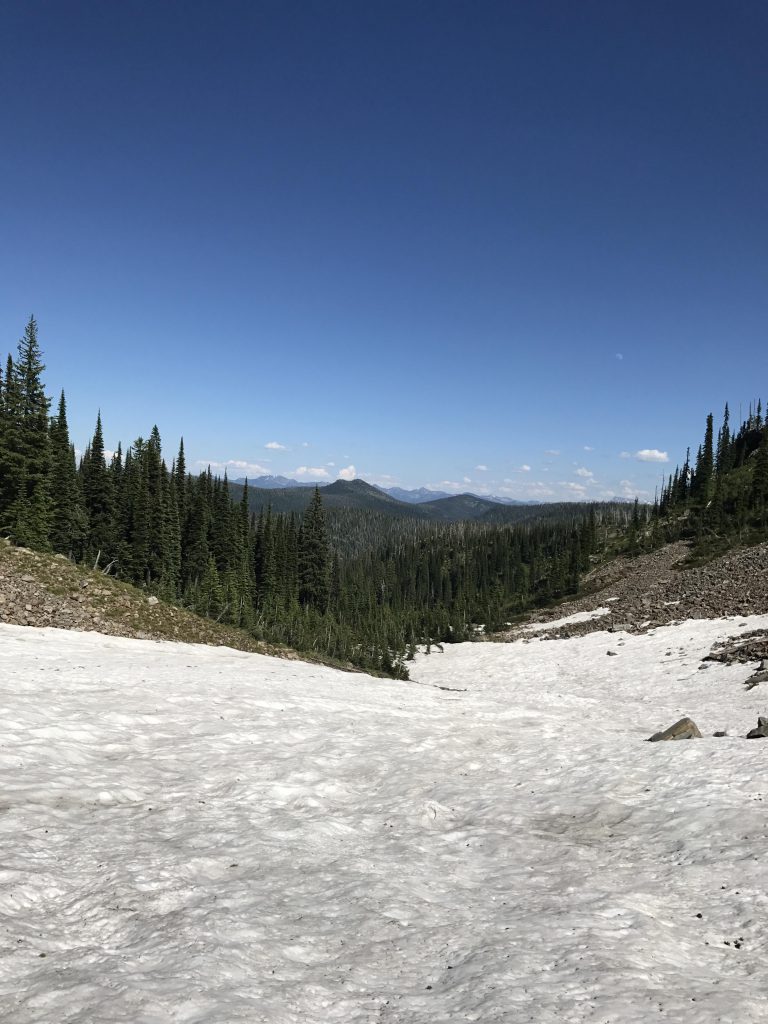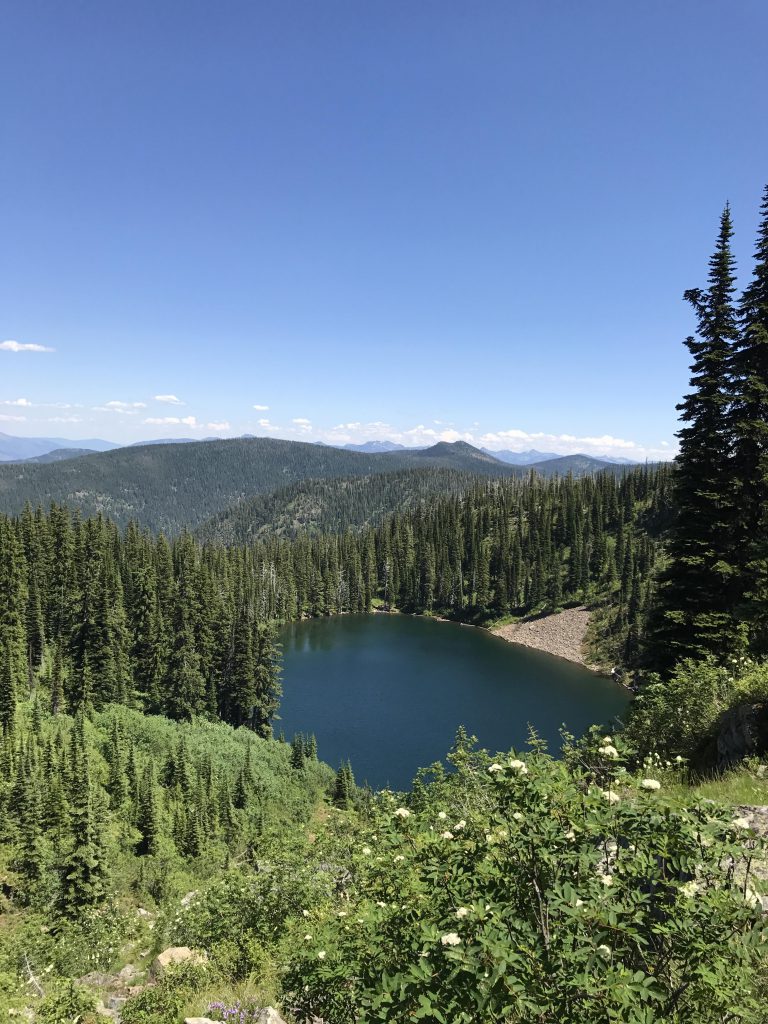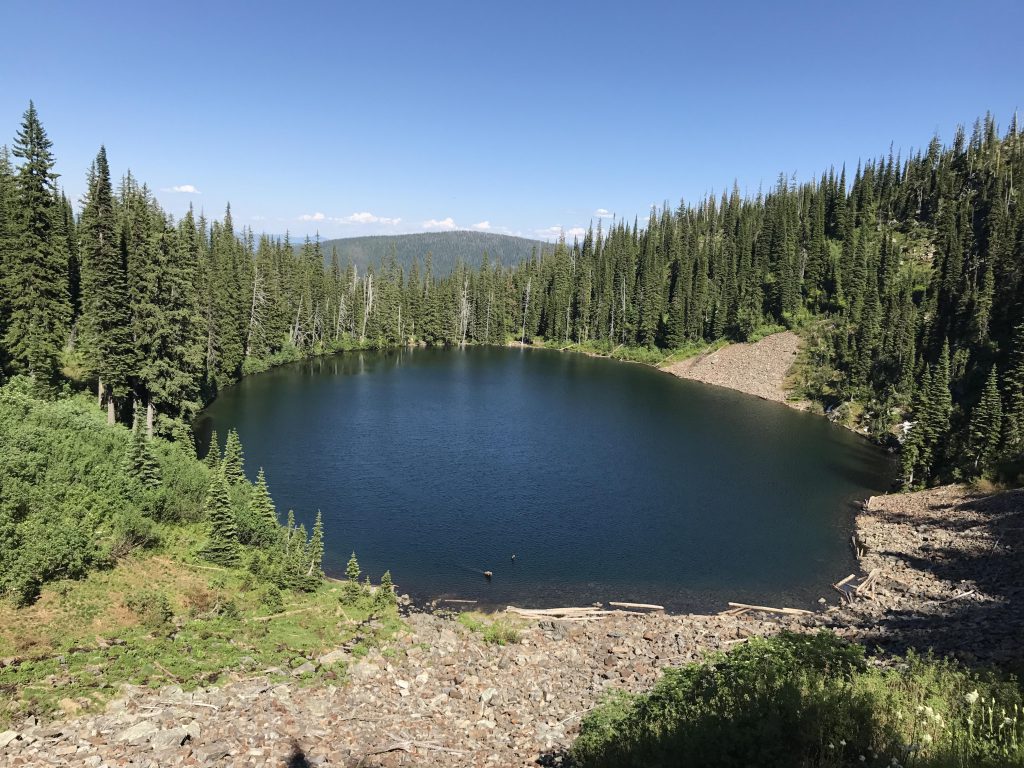 © 2016 – 2023 NaughtyHiker. All rights reserved. No duplication without permission.