Situated just a few miles south of the Canadian border, the Shorty Peak lookout tower perches atop 6,500-foot Shorty Peak with commanding 360-degree views across the northernmost parts of the American Selkirks, well into Canada, and eastwards across the Kootenai River Valley and the Purcells. It was refubished in 2005 and can be rented during the summer months.
Difficulty
Moderate (uphill)
Duration
2:00 hours moving time (Hiking)
High Point
6,504 feet (Shorty Peak)
Low Point
5,261 feet (Trailhead)
Features
Mountain
Structure
Meadow
Trailbed
Packed dirt, loose rocks, granite slab
Water
There is a spring about two-thirds up, off to the west about half a mile.
Camping
You can rent the lookout tower during the summer months. It accomodates 2 persons, featuring 2 twin beds.
Administration
Kaniksu National Forest
Open To
Hikers
Dogs
Mountain Bikers
Horses
(
)
Directions
From Bonners Ferry head north on US-95 for about 15 miles, then take Highway 1 north for another 2 miles. Turn left onto Copeland Road and head west across the Kootenai valley, about 4 miles. Bear right when the road merges with Westside Road #417 and continue northwest for 9 miles. The road will eventually turn into FR #281 (make sure to stay left around the switchback on the blacktopped road). Continue for another 9 miles , with most of the road blacktopped, though a few potholes and some buckling shouild be expected. When you get to the fork with #655 bear right, taking 655 for 1.5 miles, then make a sharp right at the switchback, taking #282 for 4 miles to the trailhead in the saddle below Shorty Peak.
Season
June to November (rental July to September)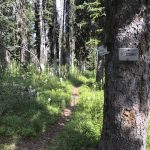 Shorty Peak is an easy uphill hike with a rewarding destination. The trail follows the spine of Italian Ridge for the entire time, taking the shape of a generous single-track, except for the very bottom, where it is a double-track. It is uphill most of the time, though, with a short reprieve in the middle section where the trail just meanders along a plateau to a fork. The downhill branch of the fork leads to a season-long spring sprouting from a rubble field below Shorty Peak.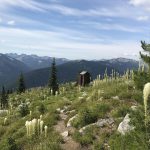 But for the upper reaches, the path is well shaded by a fir forest that features a dense understory of beargrass and huckleberries. The views from the top are absolutely breathtaking, and Naughty even found a playmate (standing in the center of the balcony of the lookout tower).
Things to Consider
Mileage includes sidetrip to the spring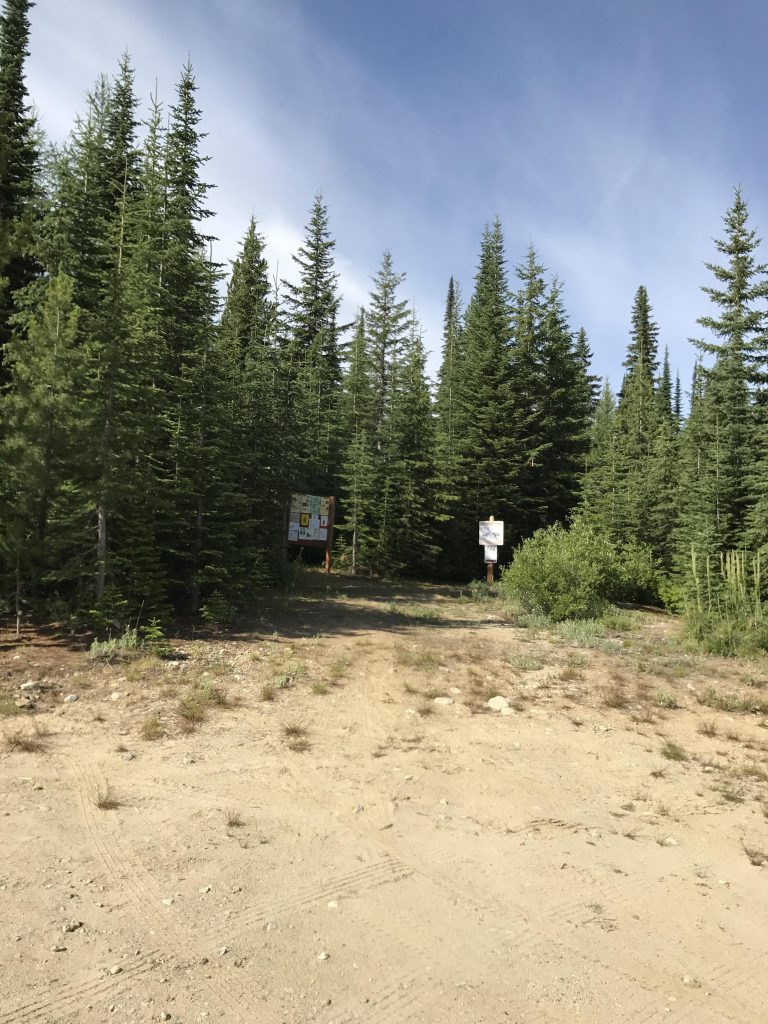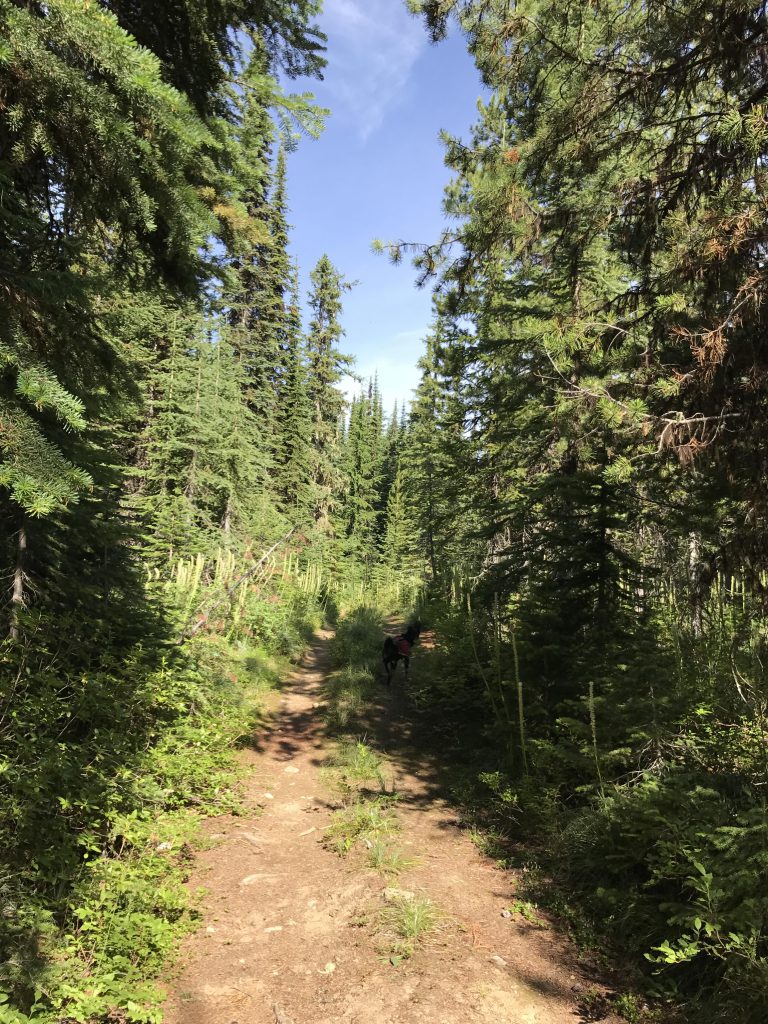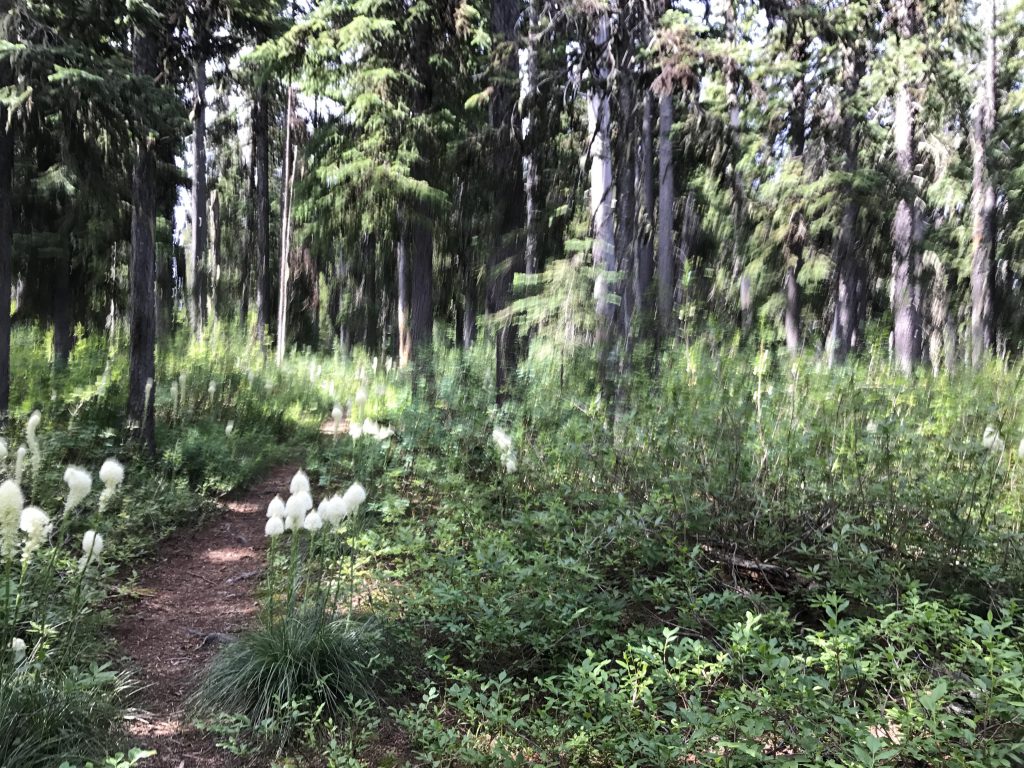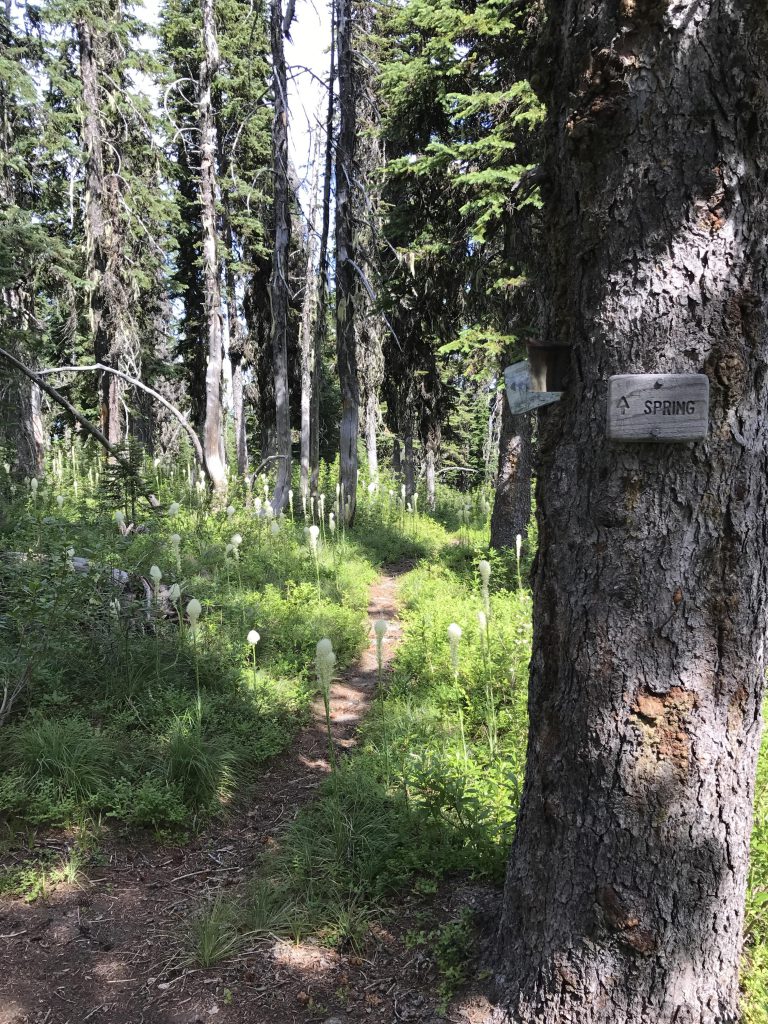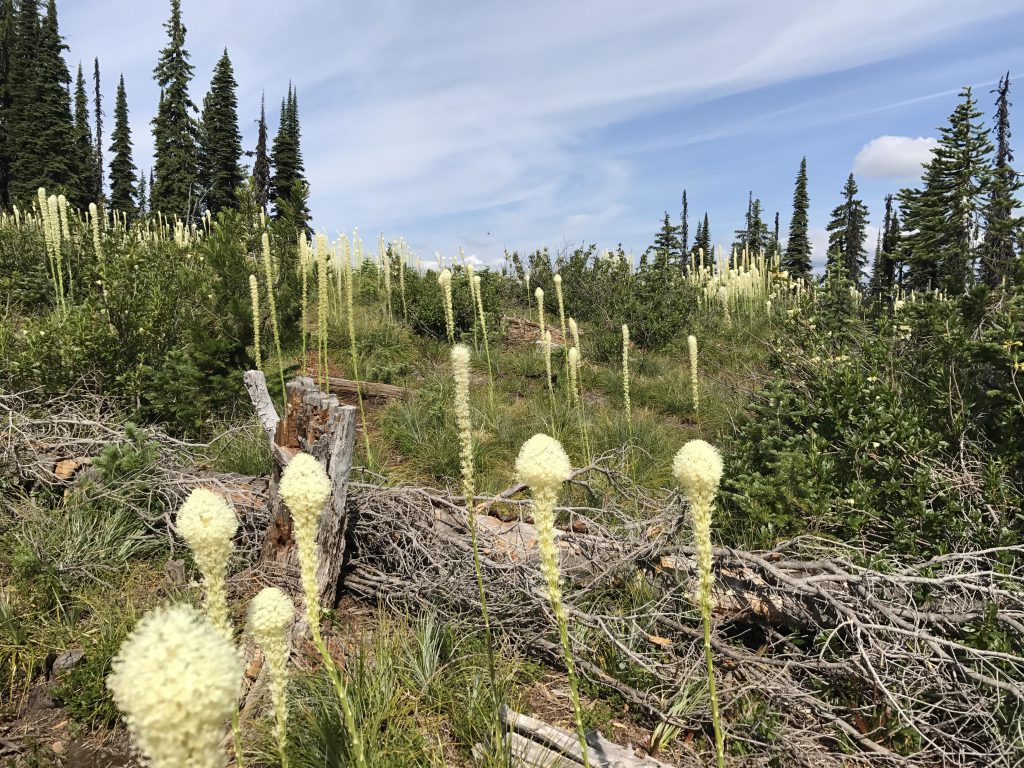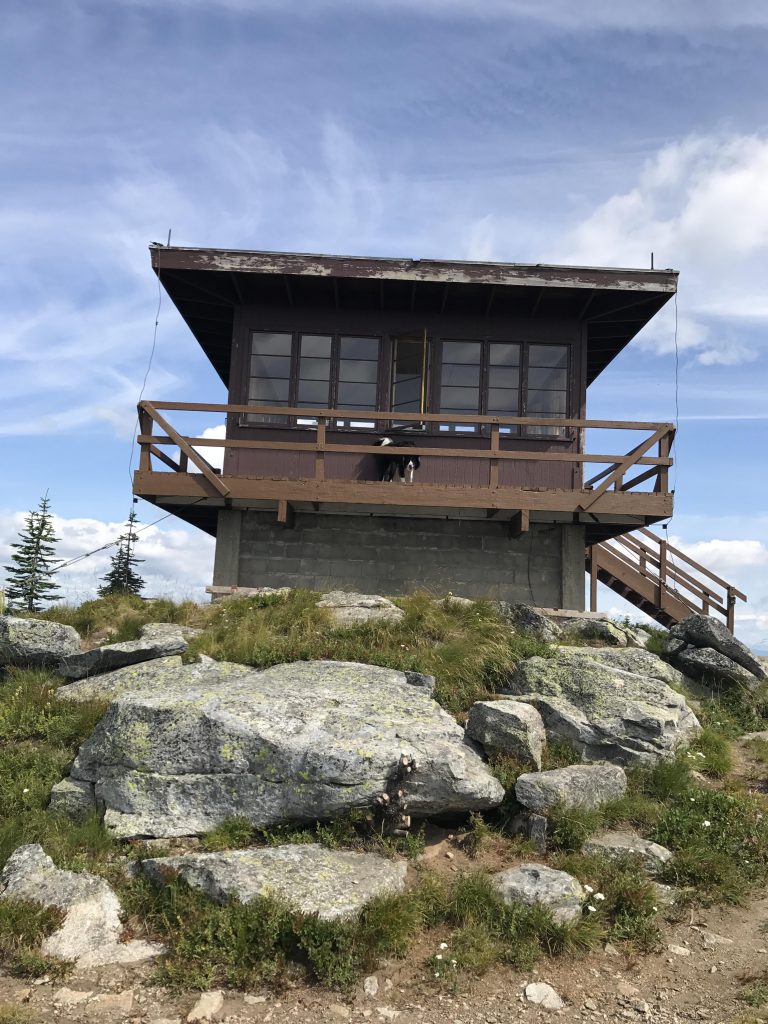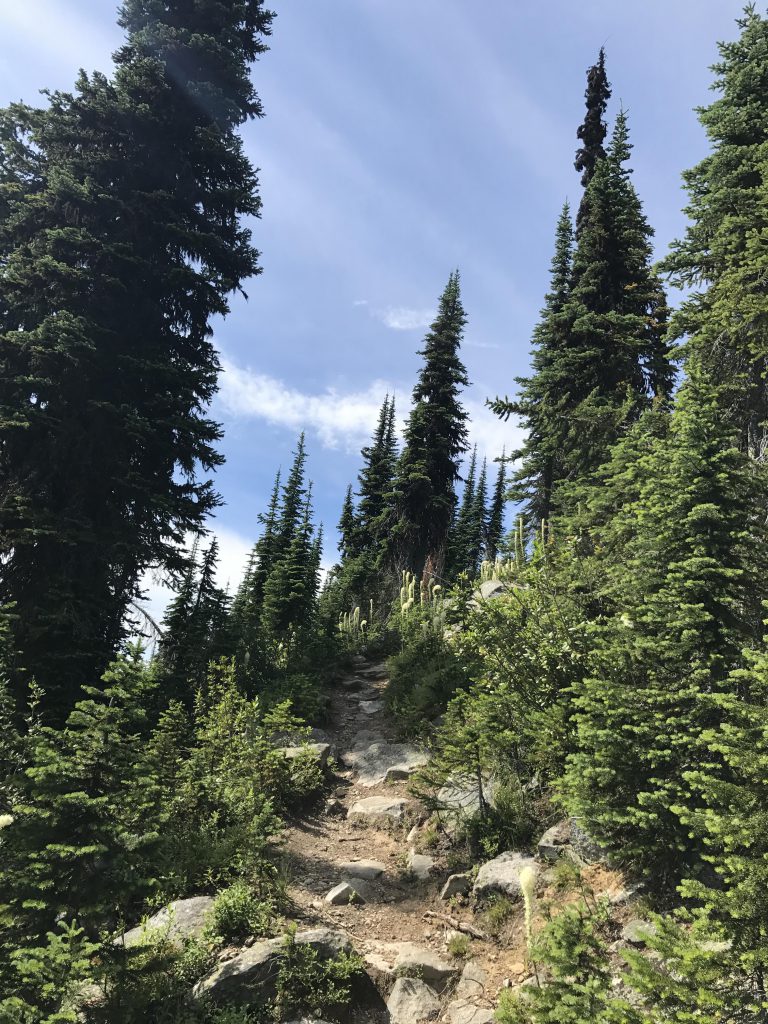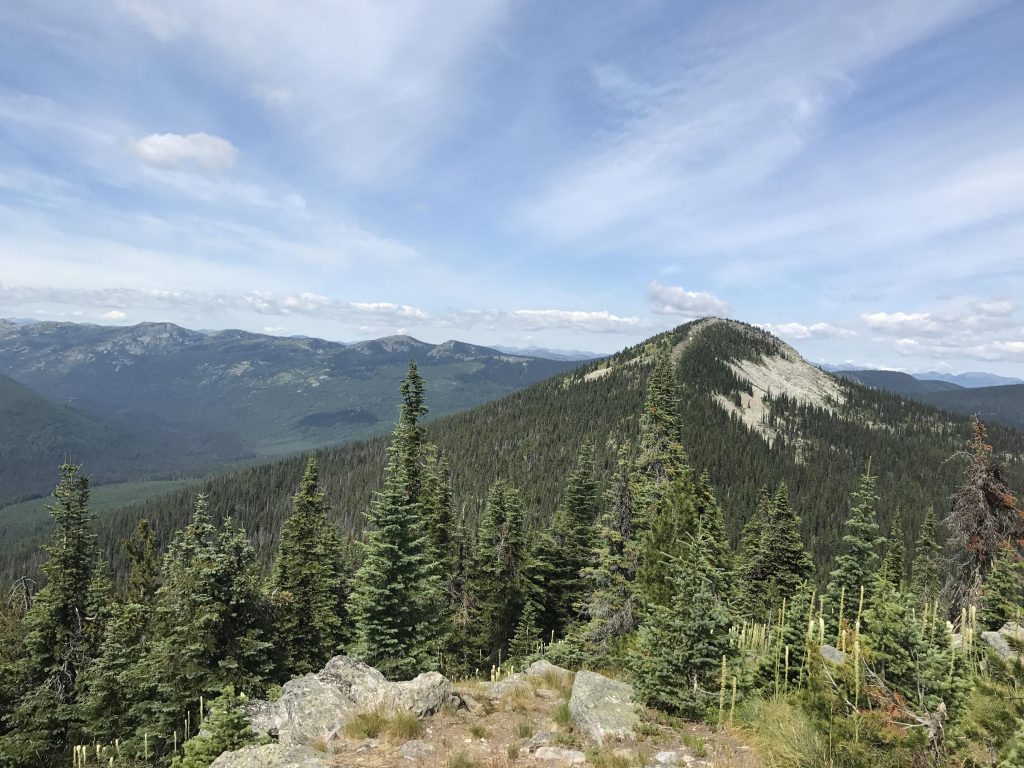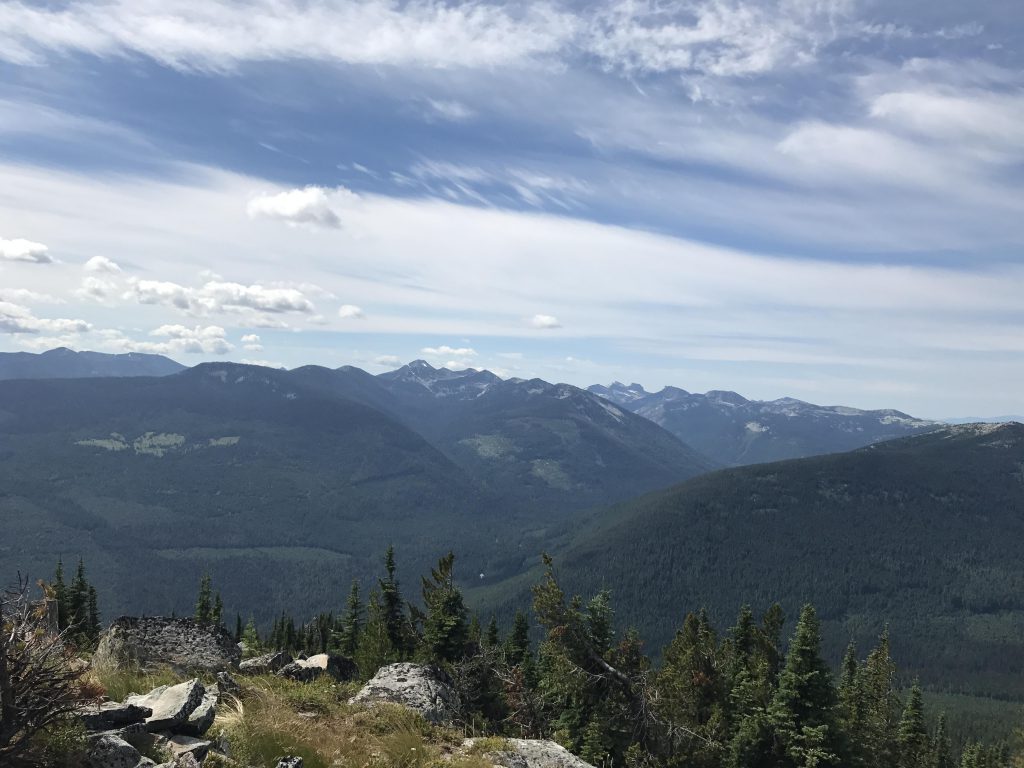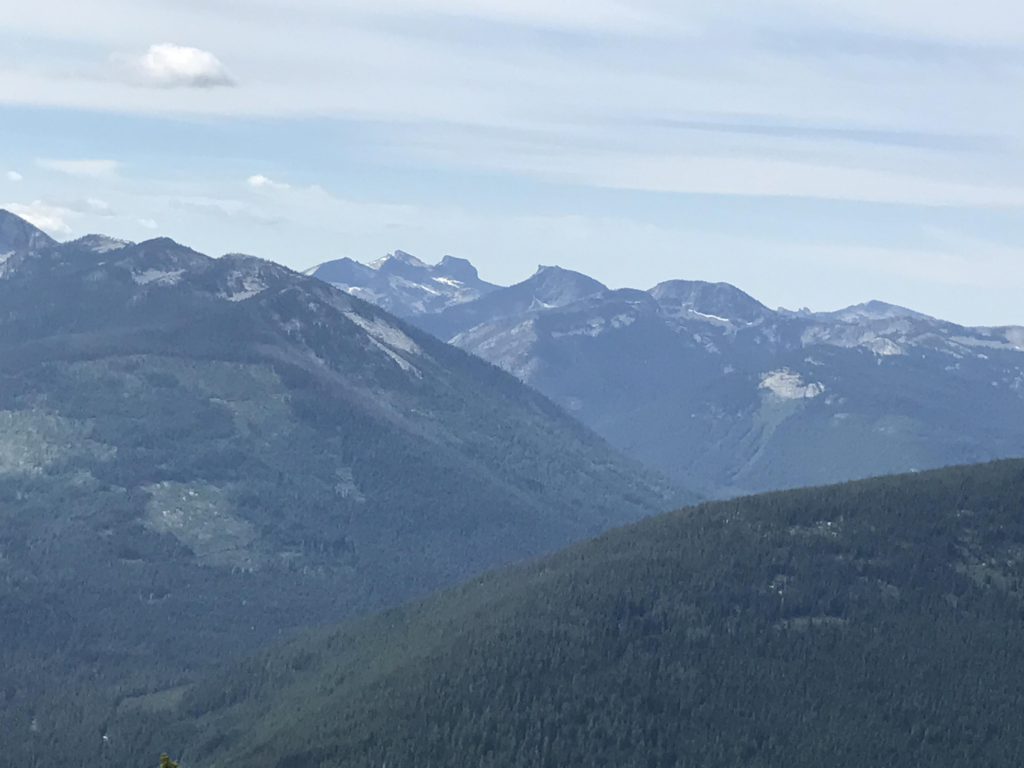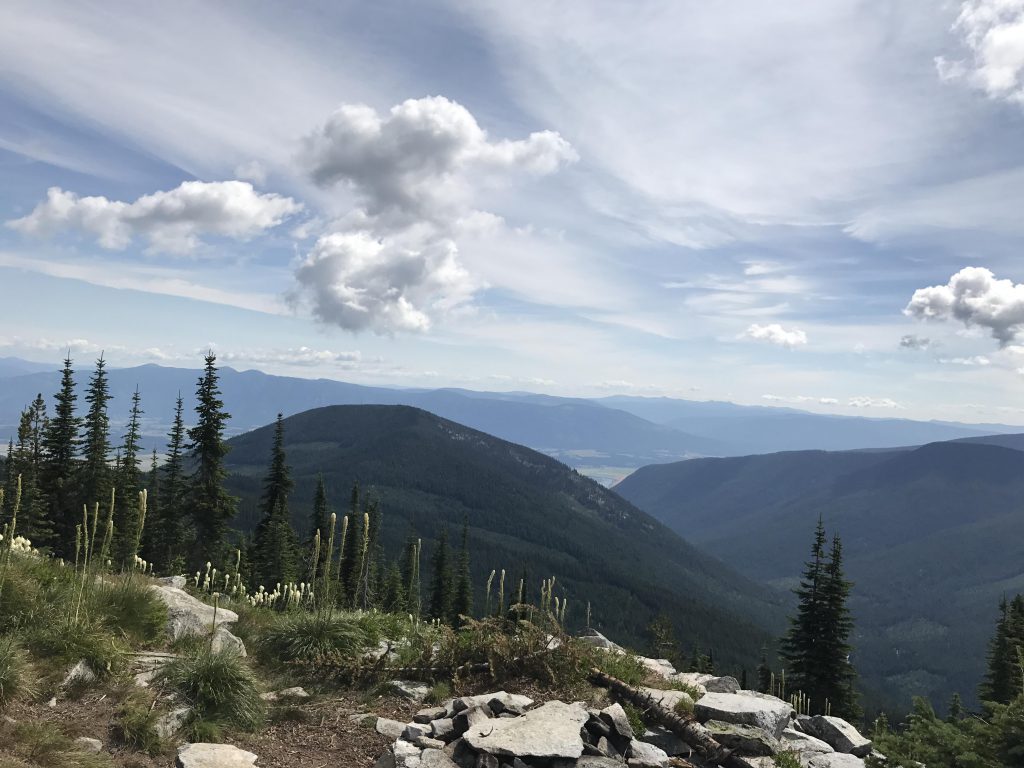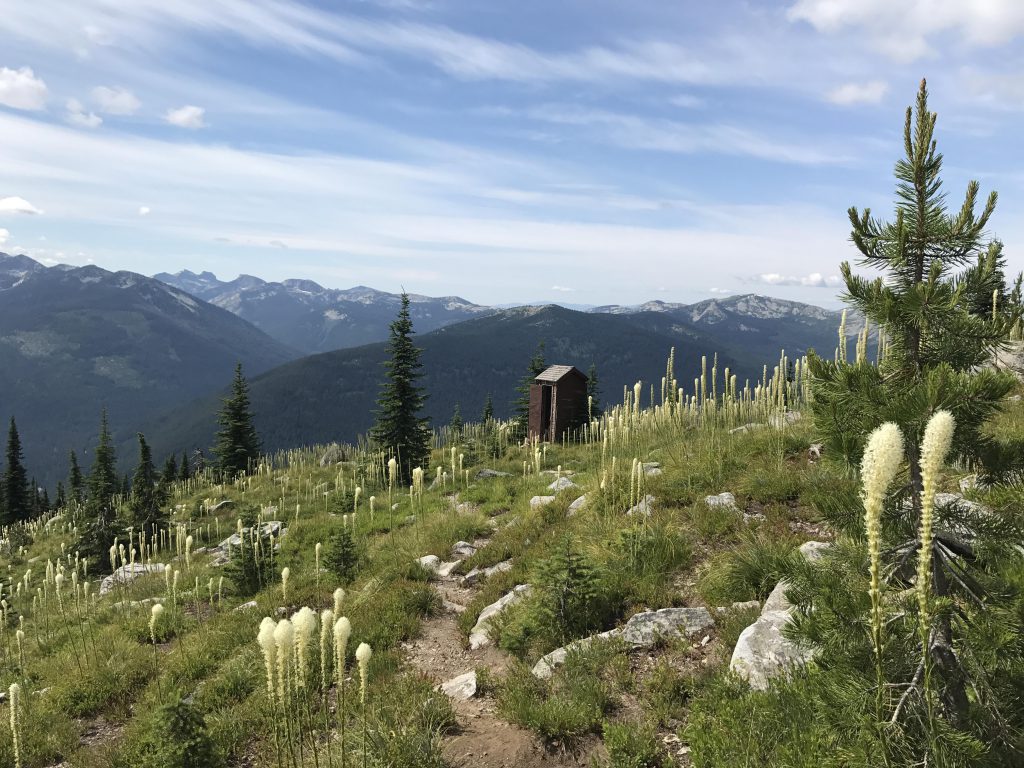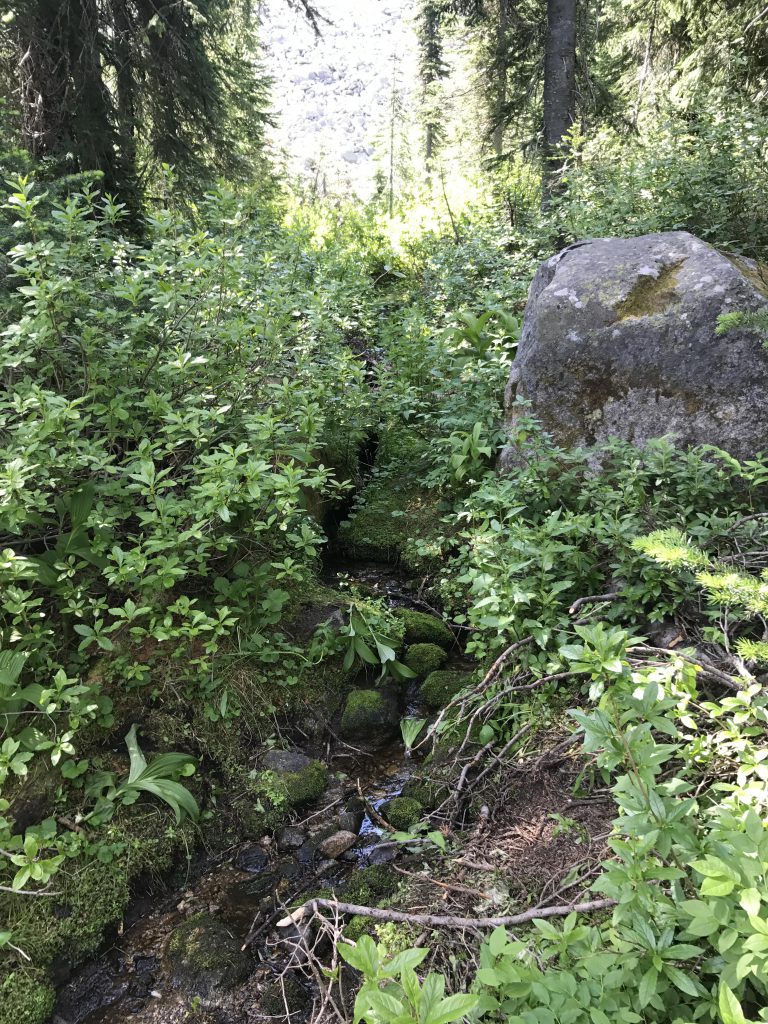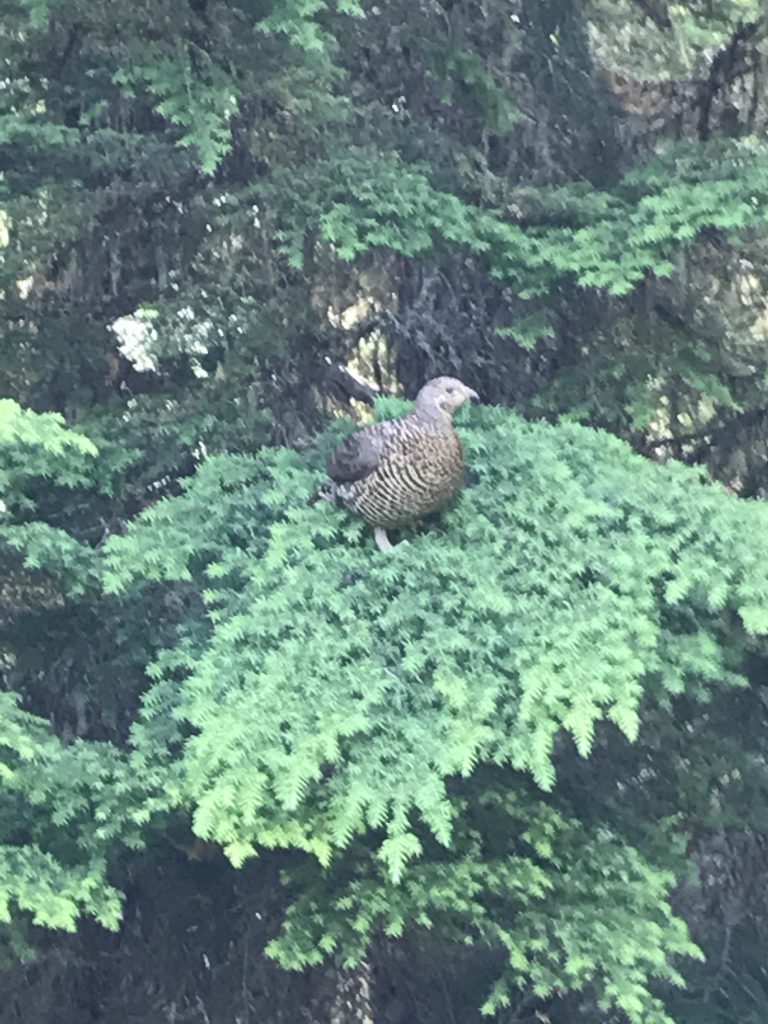 © 2016 – 2023 NaughtyHiker. All rights reserved. No duplication without permission.