The Dishman Hills are a popular hiking spot, with the Rocks of Sharon area perhaps the most liked. This hike enters the area from the South via the Stevens Creek trailhead
Difficulty
Moderate (some uphill hiking)
Duration
3:11 hours moving time (Hiking)
High Point
3,572 feet (Rocks of Sharon)
Low Point
2,407 feet (Iller Creek trailhead)
Trailbed
Packed dirt, decommissioned fire road
Water
Only the stretches along Iller Creek
Camping
Not allowed. Port-a-potty at the Stevens and Iller Creek trailheads
Administration
Dishman Hills Conservancy
Spokane County
Directions
From I-90, take exit 291A (Evergreen) and head south for 3 miles. Turn right onto E 32nd Ave, then almost immediately left onto WA-27 (at the light). Continue for 6.5 miles, then turn right onto E Palouse Highway and continue for 5 miles. Turn right onto S Stevens Creek Road (gravel) and follow it to the trailhead, 1.5 miles. Webcam at the trailhead.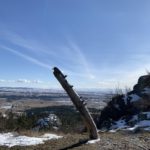 This is an alternative entry point to the Rocks of Sharon and Iller Creek loop covered in an earlier post (Iller Creek). From the parking lot, follow the road north for a short distance to the signed entrance to the Dishman Hills Conservation Area. The trail climbs gradually at first, then the grade steepens and the path narrows to a singletrack switchbacking up to the Rocks of Sharon. Just ahead of the rock formations is a fork, with both branches heading up to the rocks. It is not quite a mile and roughly 500 feet of elevation gain to the rocks. Once there, you are on the Iller Creek trail, with the option to complete that loop (as we did), or turning it into a shorter loop by taking the Upper Valley Cutoff.
Alternate Routes
A side trail ascends Tower Mountain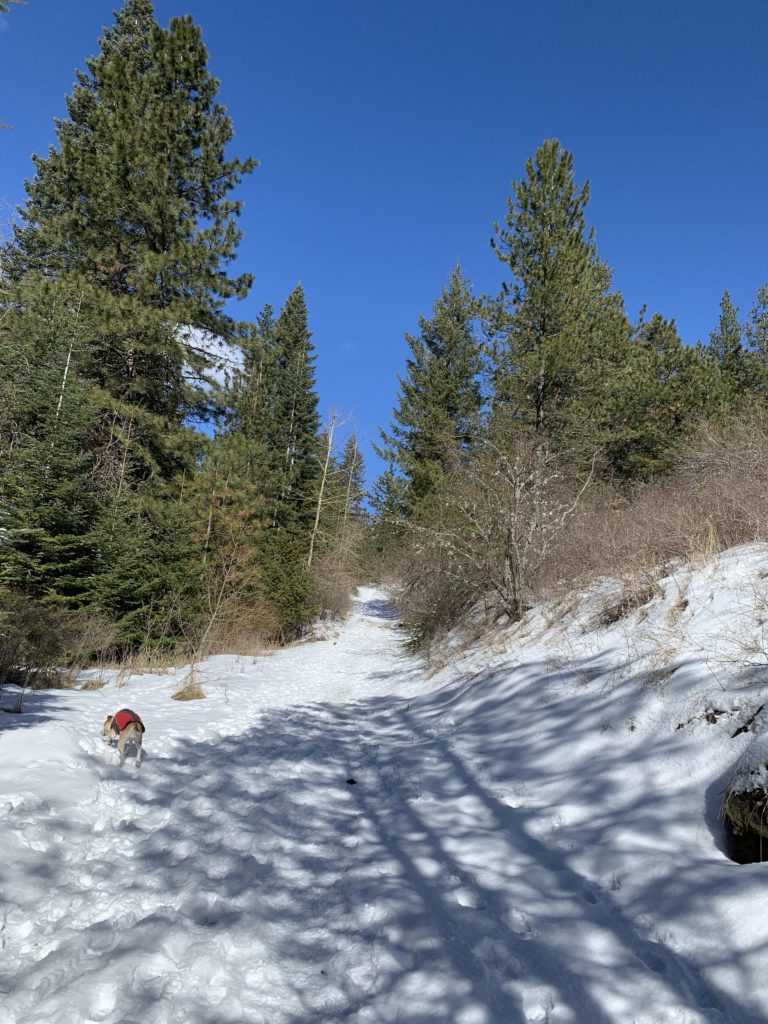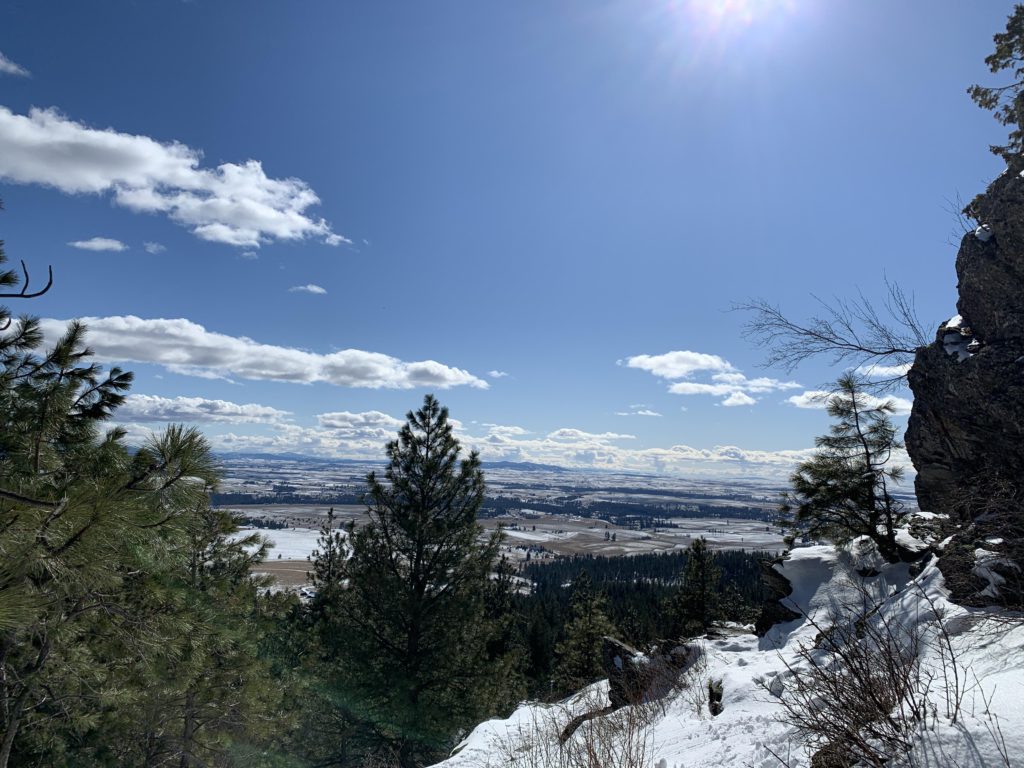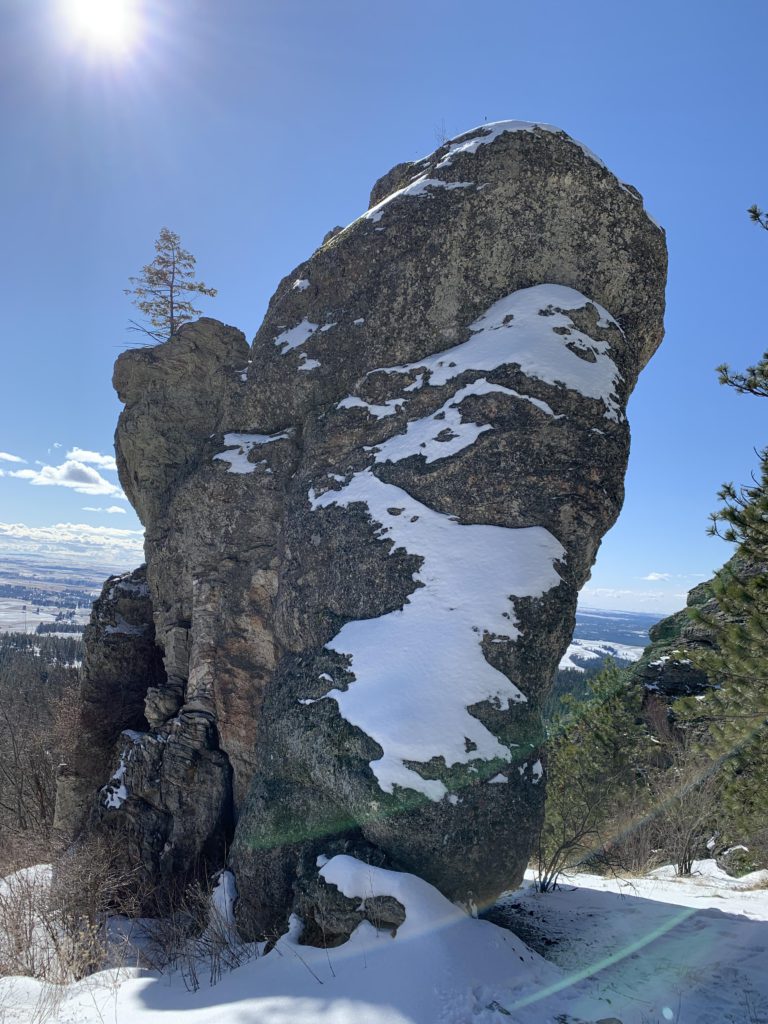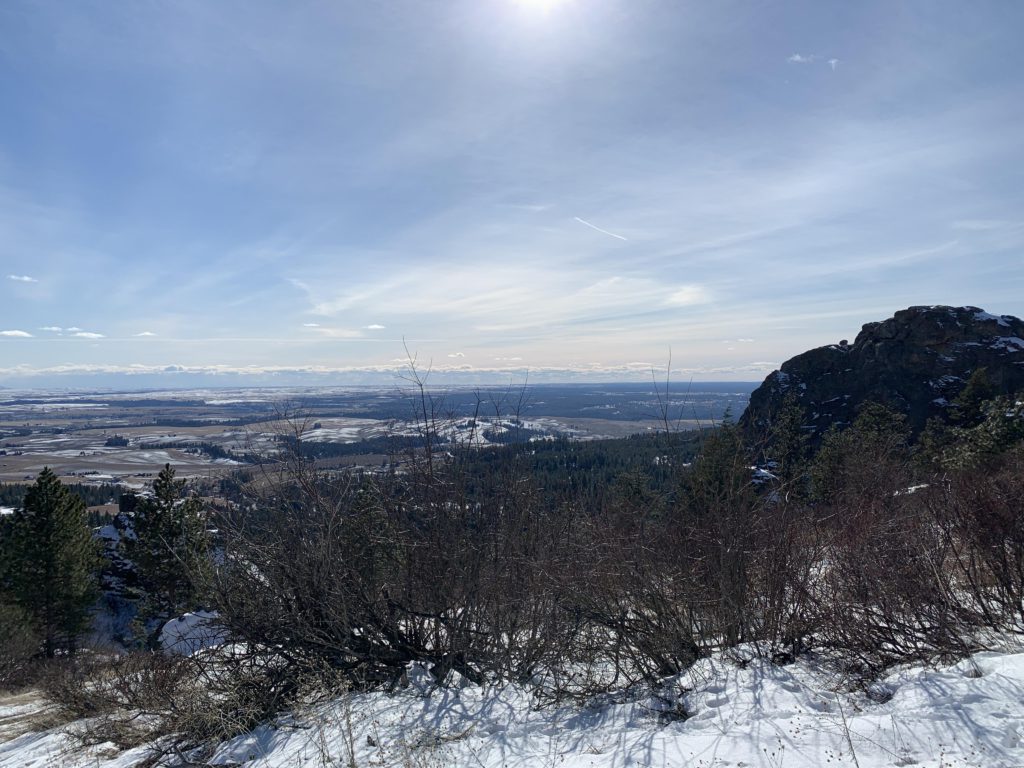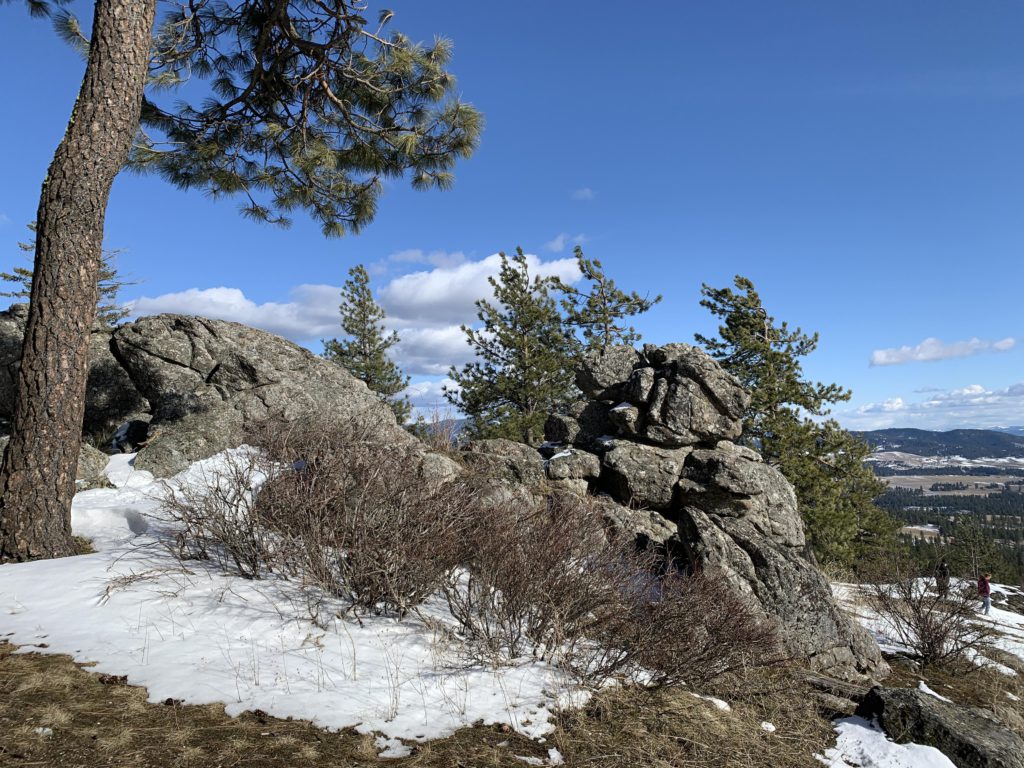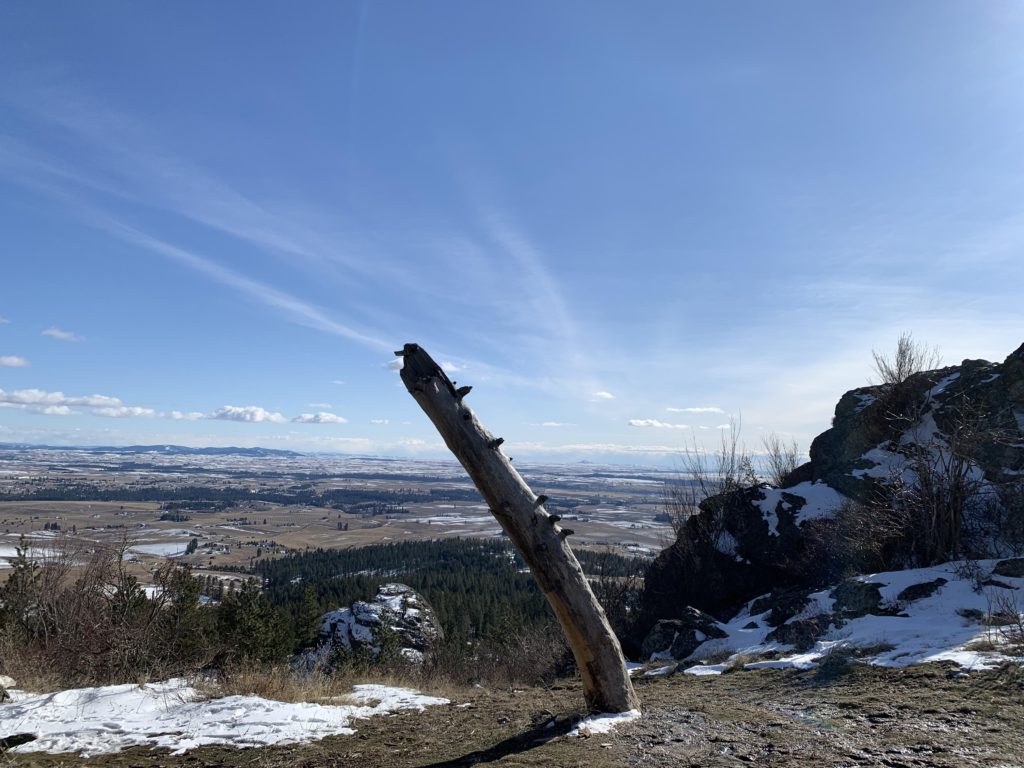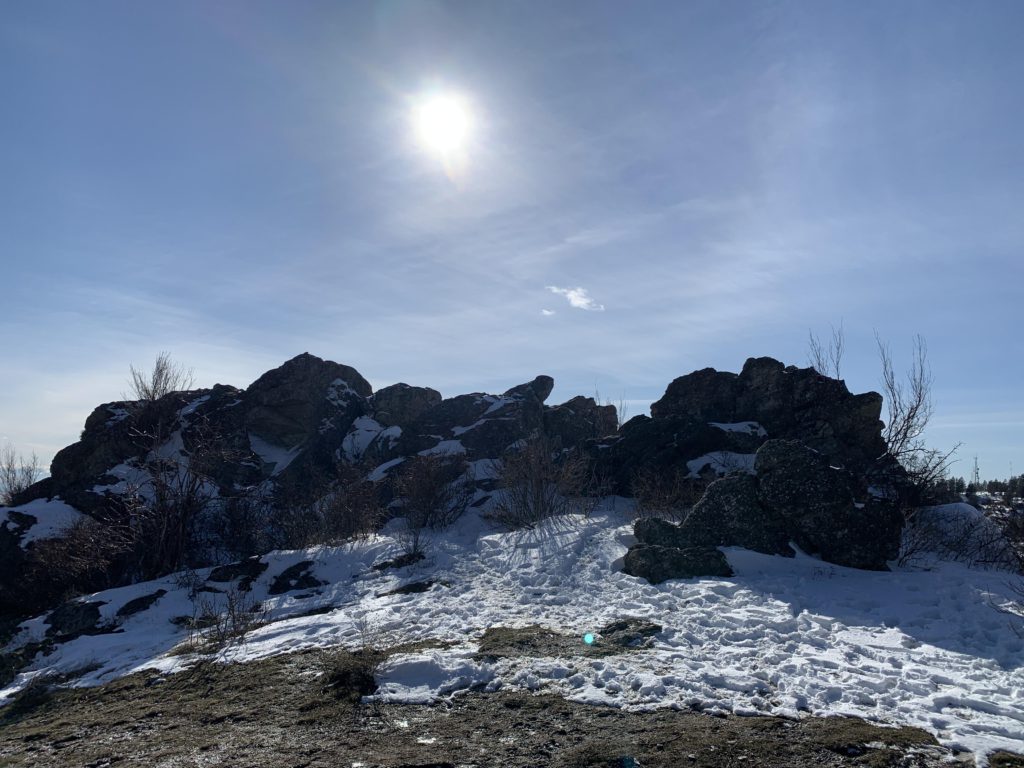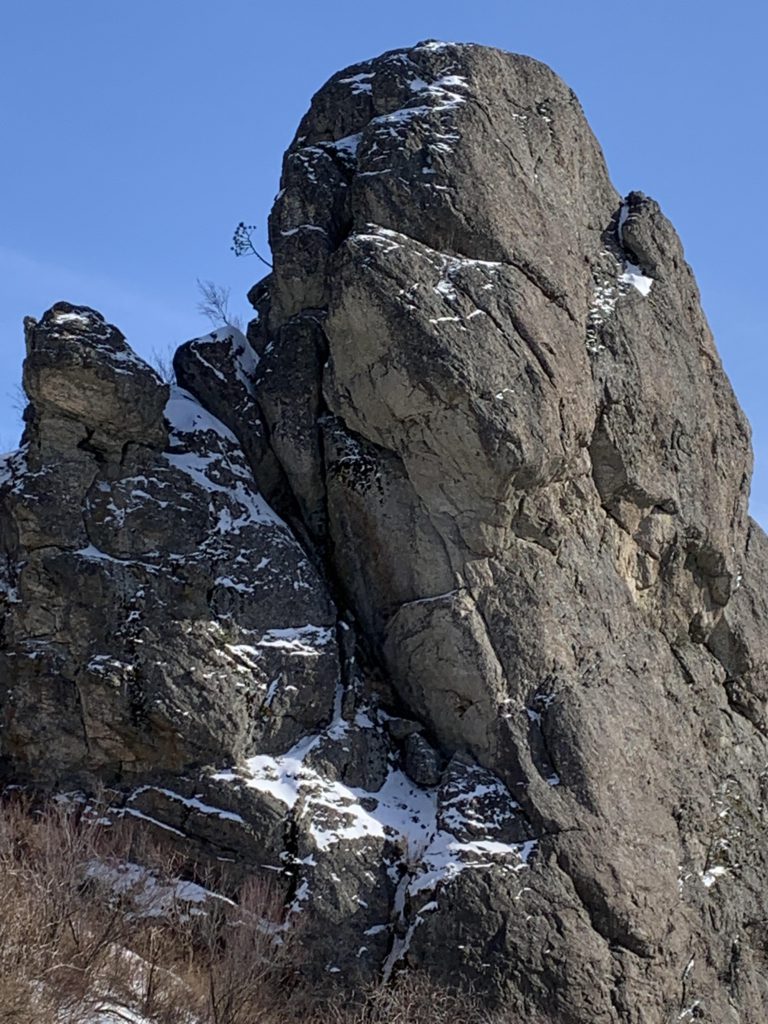 © 2016 – 2023 NaughtyHiker. All rights reserved. No duplication without permission.