Just like the Myrtle Creek drainage to the north, the Snow Creek drainage also features a waterfall. Two, in fact, not counting the gorge immediately below the upper falls. It's not even a two-mile hike to both falls on a well-cared-for packed-dirt path shaded by giant pines and western red cedar.
Difficulty
Moderate (some gentle uphill hiking on the way back)
Duration
0:31 hours moving time (Hiking)
High Point
2,475 feet (above Upper Falls)
Low Point
2,243 feet (Lower Falls)
Administration
Kaniksu National Forest
Directions
On US-95, take the Deep Creek exit about 2 miles south of Bonners Ferry (going north, this is shortly after the Mirror Lake golf course). Follow Deep Creek Loop westwards for 3 miles, then turn right onto Lions Den Road. After .6 miles Lions Den will turn into West Side Road at a right angle. Continue north for another 1.5 miles, then turn left onto Snow Creek Road #402 (Snow Creek is a gravel road with a fair amount of washboarding). Continue for 1.2 miles to the trailhead (it is signed). There is parking for 4-5 cars.
Season
May – November. Best during spring runoff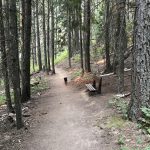 The trail is a wide single-track, leading lower towards Snow Creek, nicely shaded by a coniferous tree canopy. Shortly after the half-mile mark you'll happen on a fork, with the left branch leading to the lower falls and the right to the upper. This is signed, and both trails are fairly wide, so don't mistake them for game trails.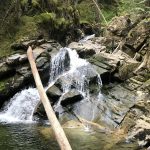 The left branch leads through a jumble of downed trees (but the path is cleared) to a cedar grove. A short side spur deposits you at a meditative spot with a bench overlooking Quiet Creek. Shortly afterwards you'll hit on the lower falls, where a wooden stair and observation deck offer prime viewing angles.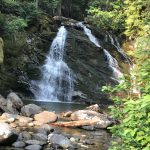 Back up to the fork and take the right branch through glens of ferns and old-growth forest to the upper falls. This branch, too, includes a short side spur to a spot on Quiet Creek with a bench. At the upper falls you can step out onto a rocky ledge for a good view of the falls and peer downstream as the water tumbles into a gorge towards the lower falls.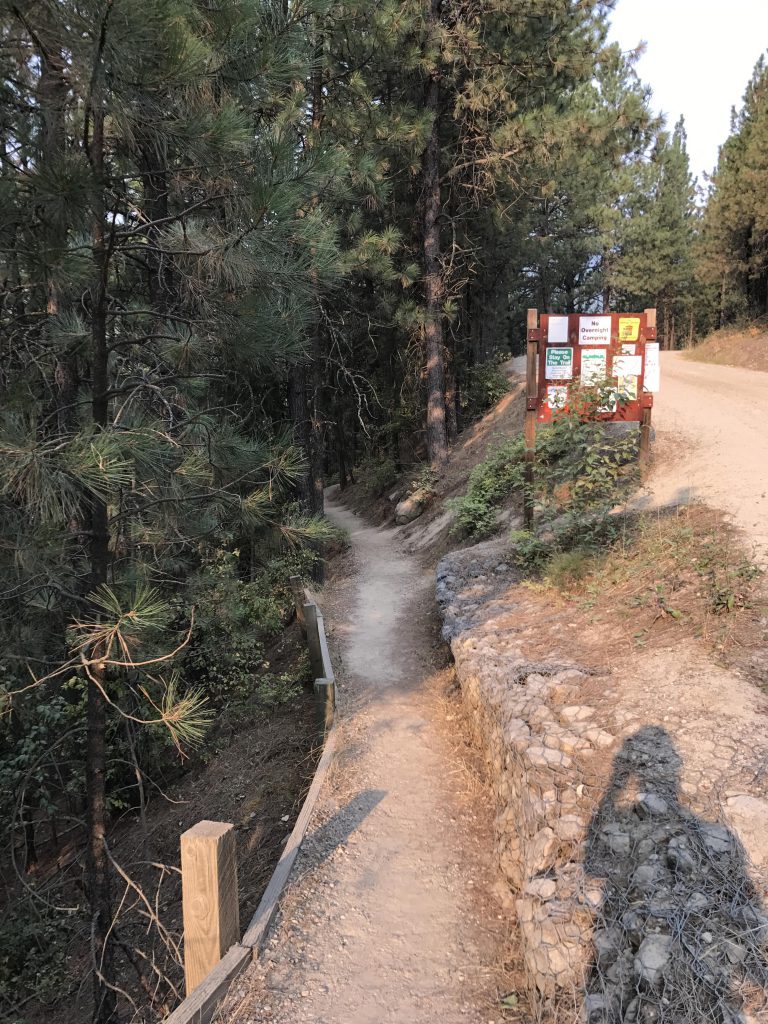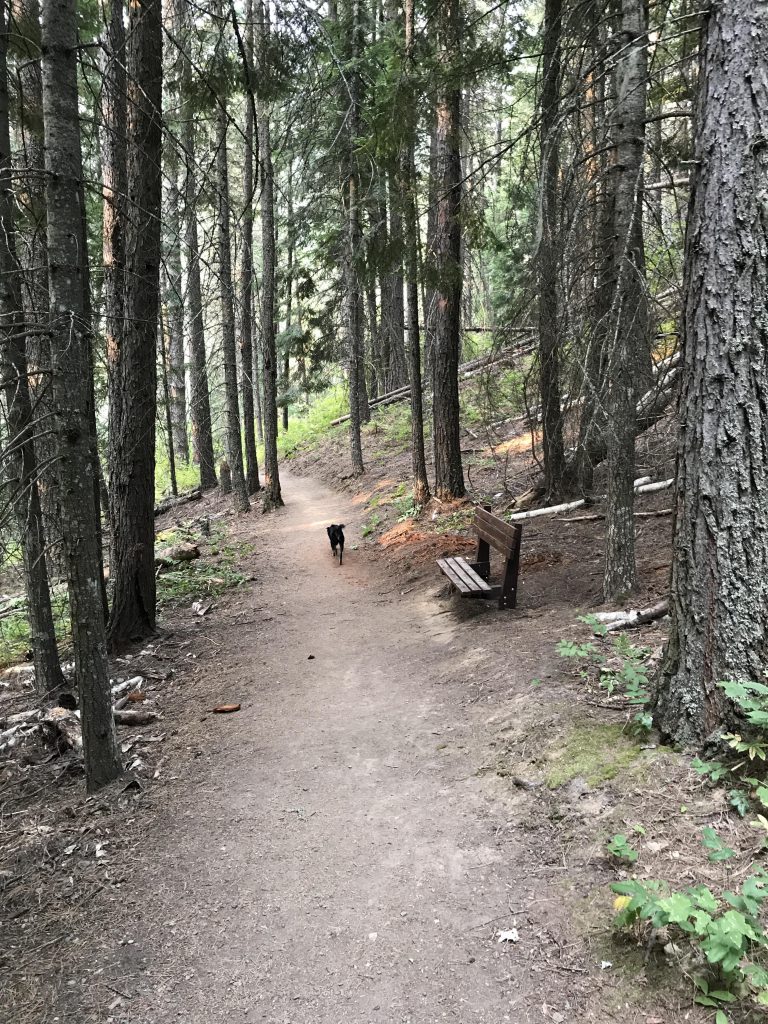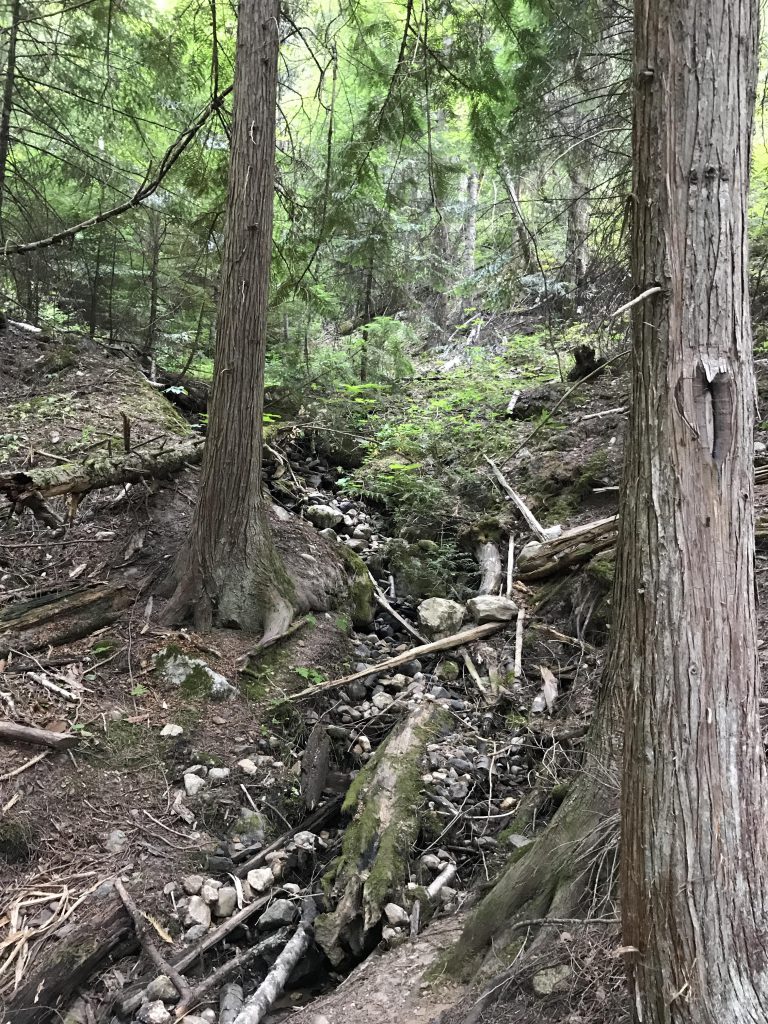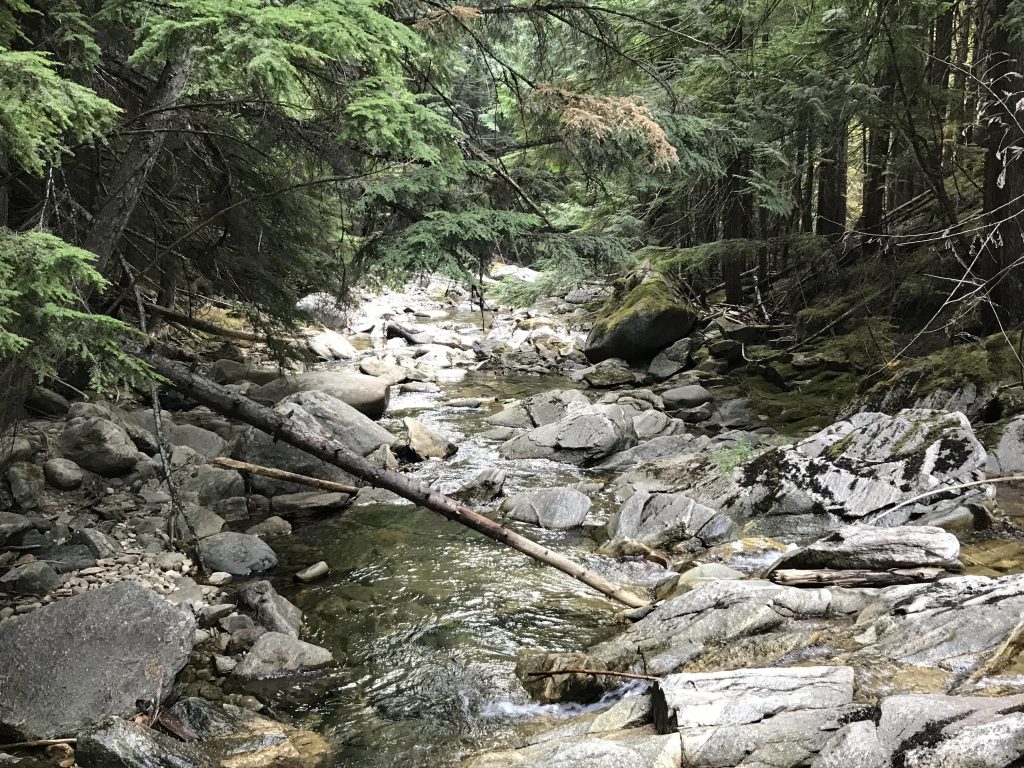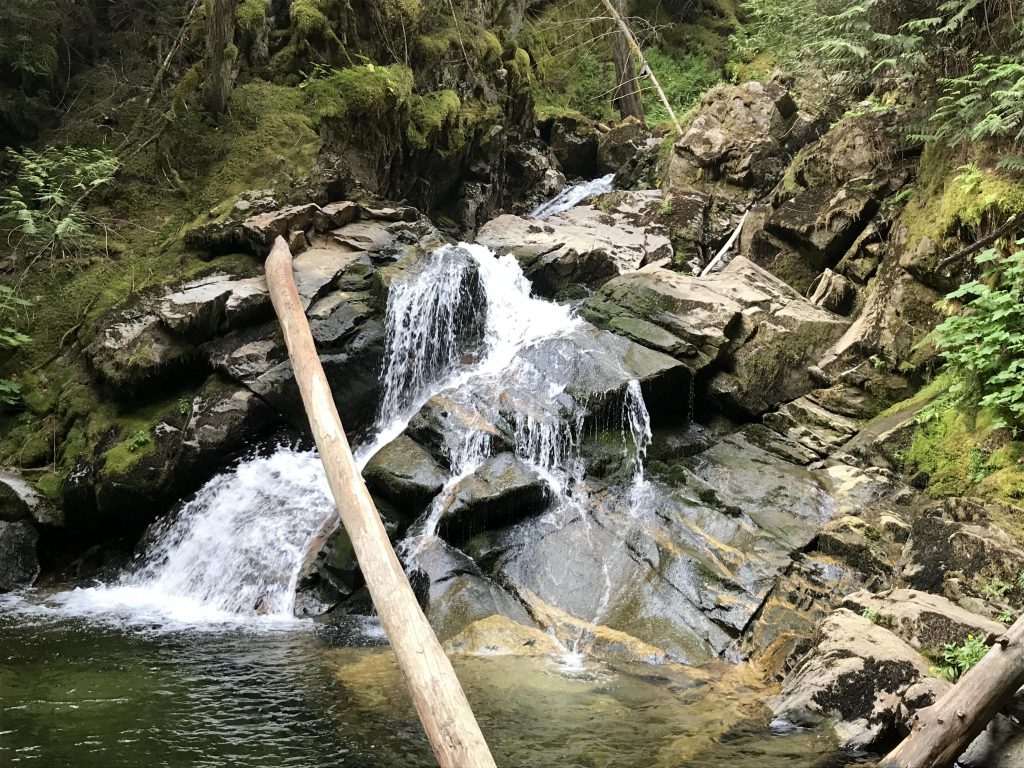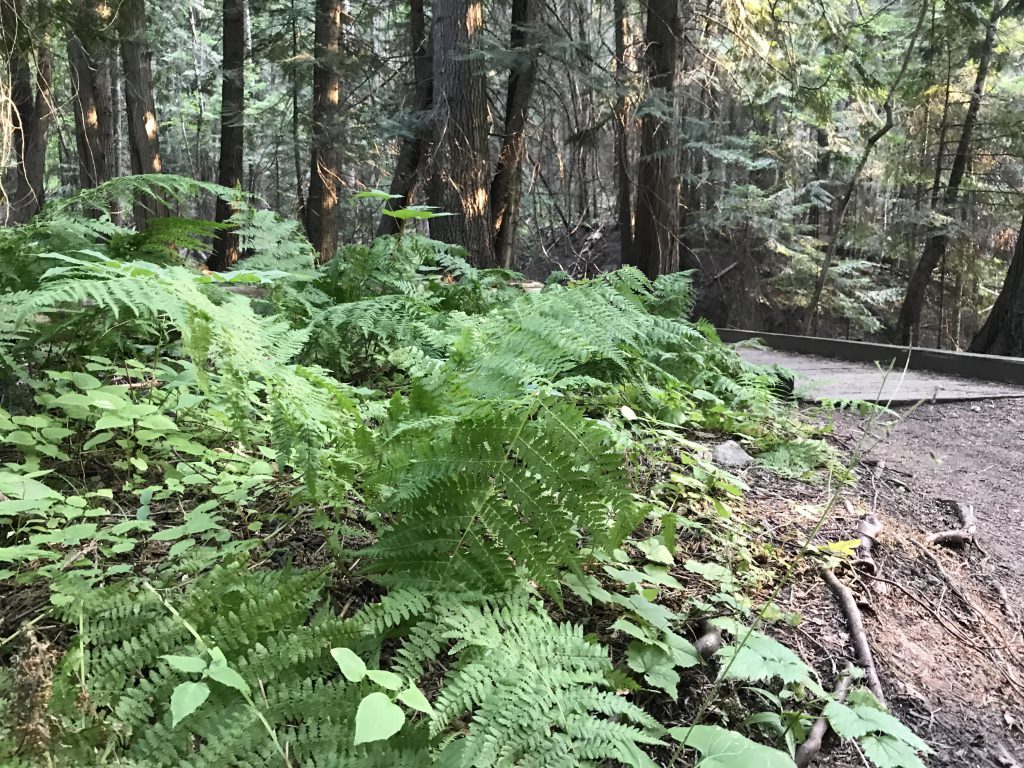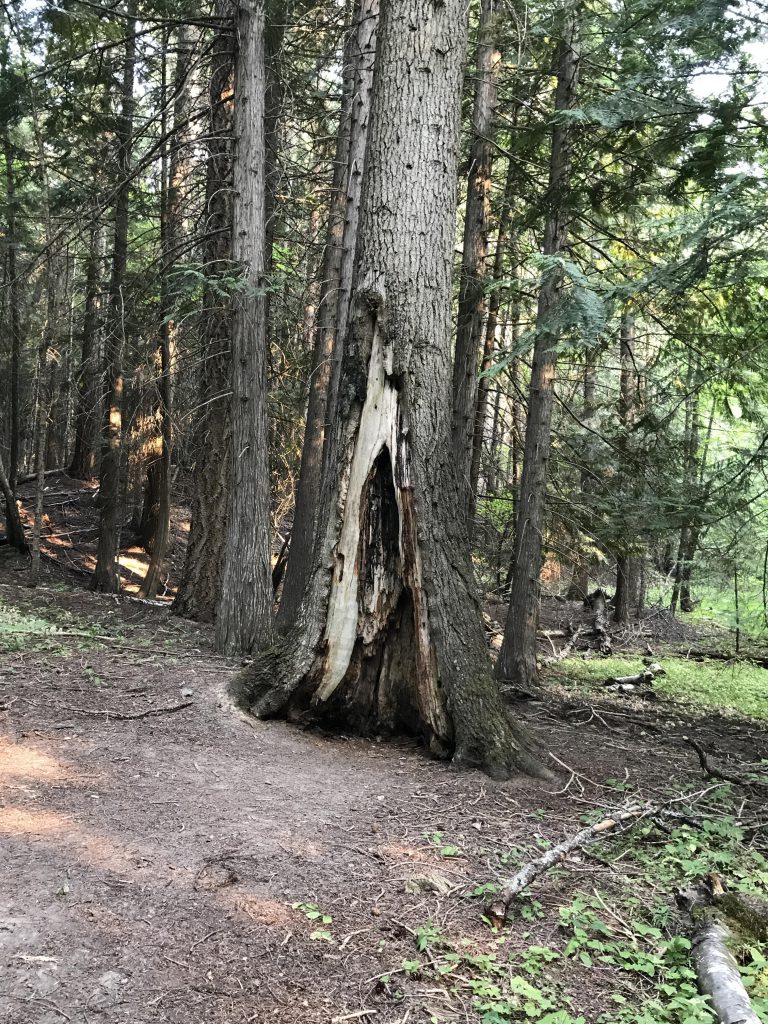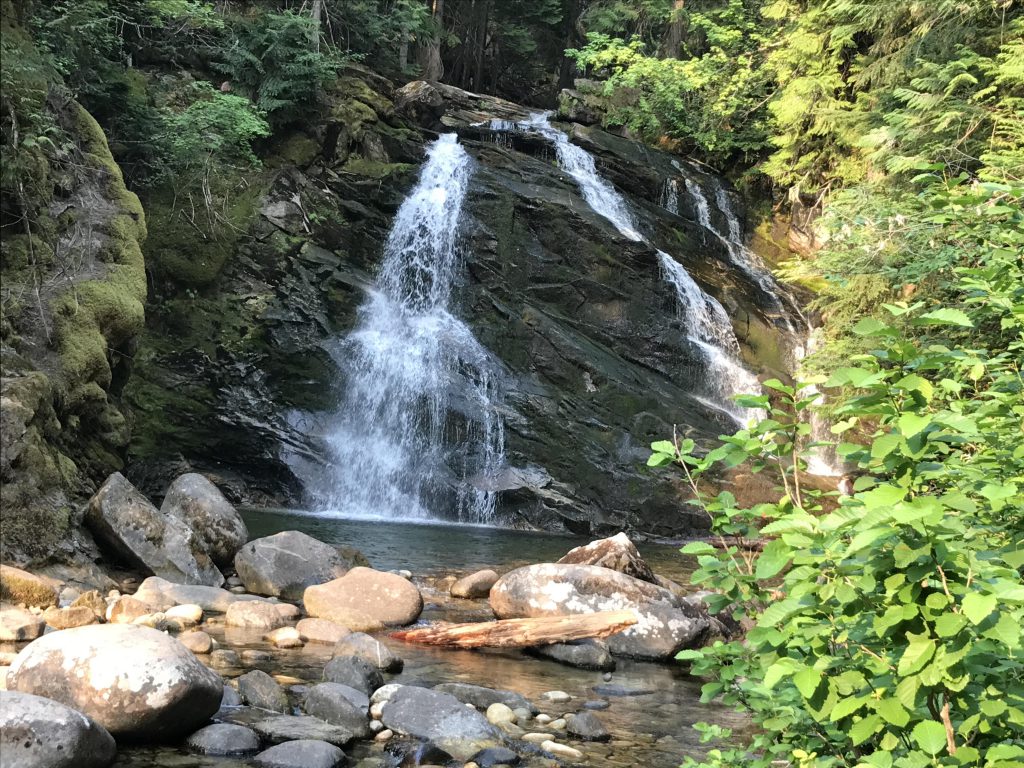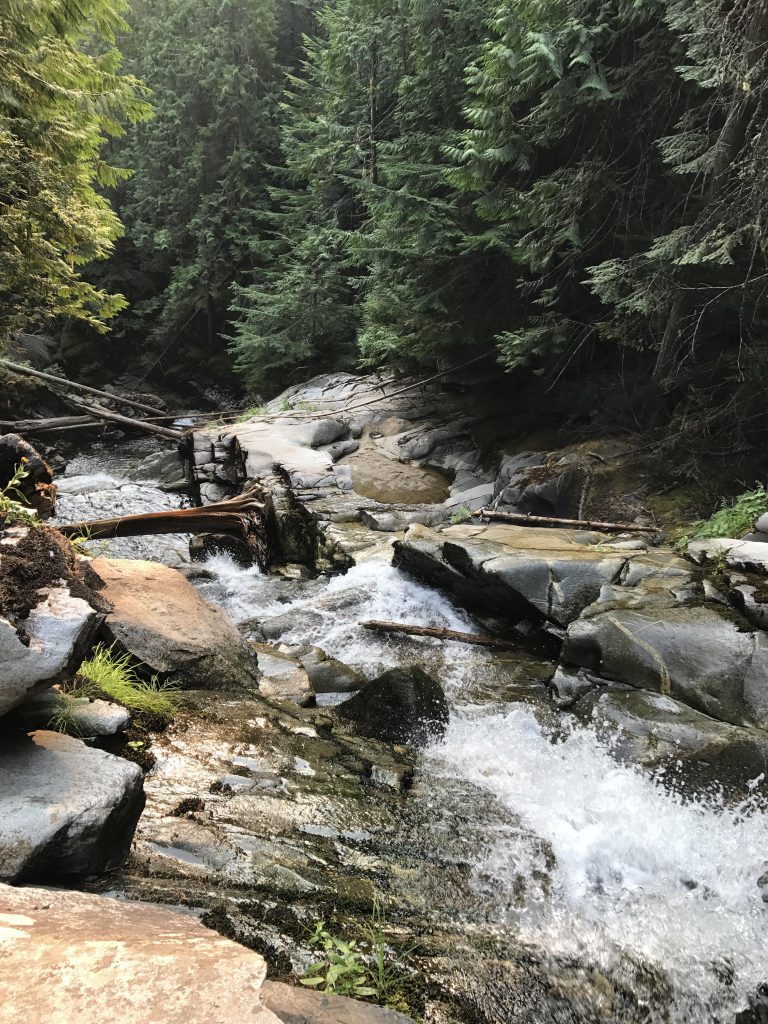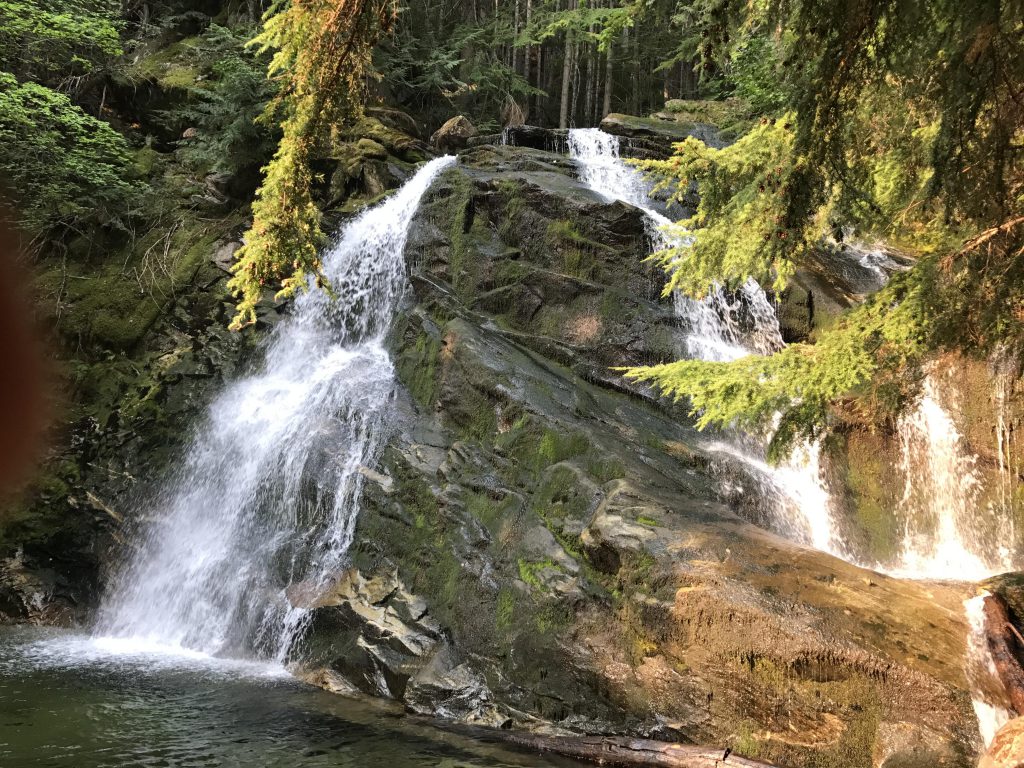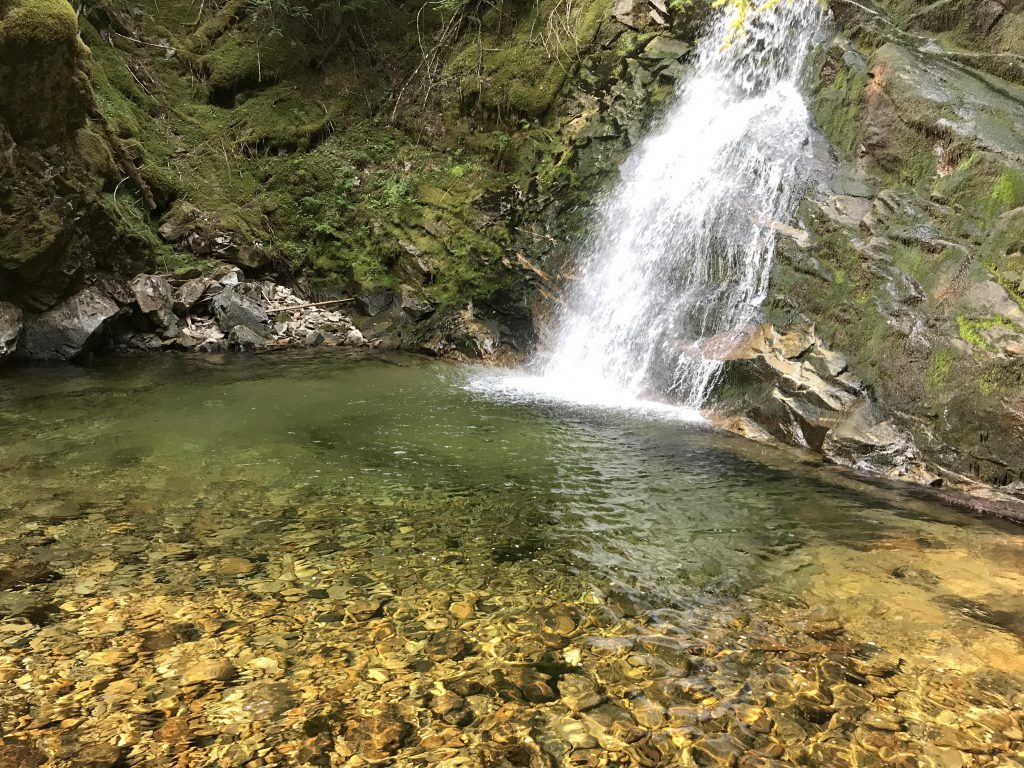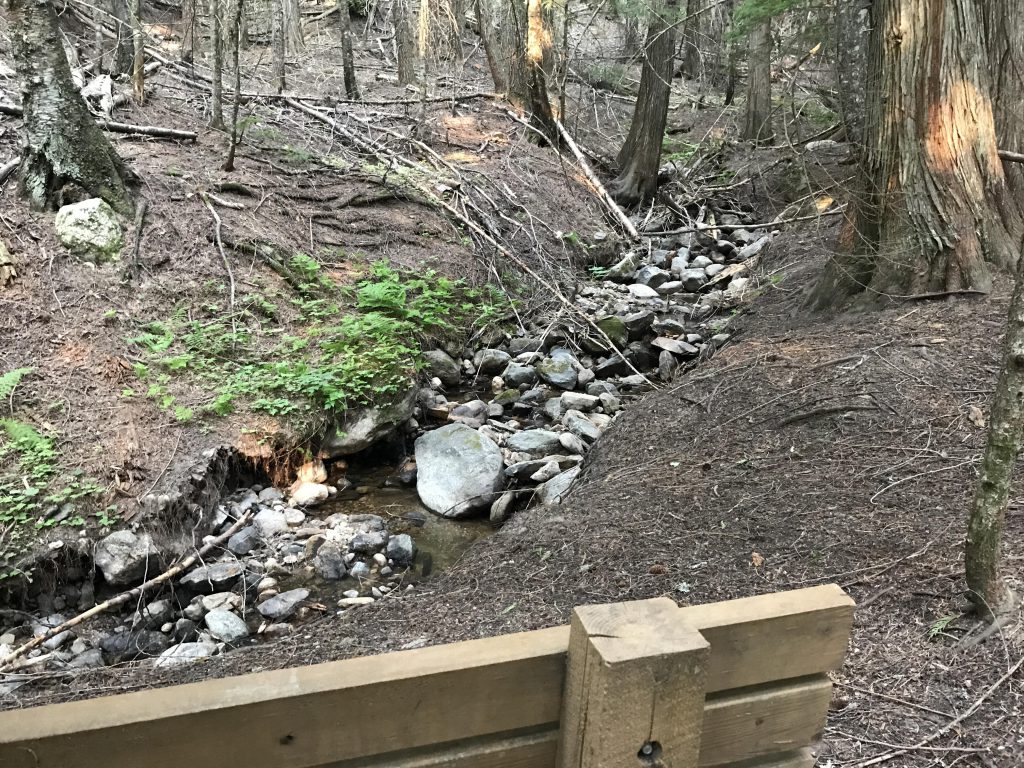 © 2016 – 2023 NaughtyHiker. All rights reserved. No duplication without permission.