Two gorgeous alpine lakes and a bare-granite peak, it can't get much better than that! A gently-ascending trail leads to Snow Lake, a cirque just north of the more popular Roman Nose basin. From there, a cross-country scramble leads steeply uphill through huckleberries to a ridge connecting to Bottleneck Peak and its sweeping views of the American Selkirks. The descent via Bottleneck Lake requires a bit of non-technical climbing and the thick shrubbery ringing the lakes might be something to remember for a while.
Difficulty
Strenuous (the bushwhack on the Bottleneck side is tedious)
Duration
3:53 hours moving time (Hiking)
High Point
6,954 feet (Bottleneck Peak)
Low Point
4,357 feet (Trailhead)
Features
Mountain
Lake
Meadow
Trailbed
Old forest roads, packed dirt/rocks, bushwhack
Water
Snow Lake, Bottleneck Lake, and the trail crosses Bottle Creek a few times. There is no water up/down the scramble to Bottleneck Peak.
Camping
Snow Lake, Bottleneck Lake
Conditions
Excellent on trails, but Bottleneck Peak is a bushwhack and the Bottleneck Lake side is densely overgrown.
Administration
Kaniksu National Forest
Directions
On US-95, take the Deep Creek exit about 2 miles south of Bonners Ferry (going north, this is shortly after the Mirror Lake golf course). Follow Deep Creek Loop westwards for 3 miles, then turn right onto Lions Den Road. After .6 miles Lions Den will turn into West Side Road at a right angle. Continue north for another 1.5 miles, then turn left onto Snow Creek Road #402 (Snow Creek is a gravel road with a fair amount of washboarding). Continue for 9.3 miles. The trailhead and parking for 5 – 6 cars ist to the right, just following the fork to FR #661.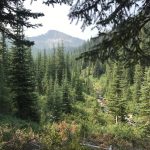 Following an old forest road, trail #185 starts out easy enough, climbing rather gradually for about a mile to the fork between Snow and Bottleneck Lakes. The choice is yours, but the bushwhack on the Bottleneck side is a whole lot easier going downhill than uphill. So take left and continue on the old forest road through fir and spruce to Snow Lake, about 3 miles from the fork. The trail crosses Snow Creek a couple of times, both easy crossings, with the second one, just ahead of the lake, benefiting from a newly-installed boardwalk. The last mile on that section is also much more open, impacted by the 1967 Sundance Fire, but views of the lake are really not possible until you're virtually upon it. From afar you see only a nameless mountain, which looms over the lake, and since it shares the basic shape with Roman Nose to the south, we'll call this "Little" Roman Nose.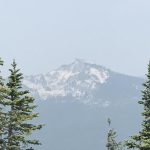 At the lake (stocked with cutthroat) you'll find several pretty campsites and you'll get a good view of the hillside about to be ascended to the ridge leading to Bottleneck Peak. This hillside is very open and comparatively easy to climb, with the huckleberries and other shrubbery at their worst just a couple feet deep. The elevation gain is about 700 feet up to the ridge, and then another 300 feet uphill along the ridge to Bottleneck Peak. That bare-granite peak offers grandiose views across the Pack River valley to Harrison Peak, the Beehive and Harrison Lake cirques (but you can't see the actual lakes), and prominent Chimney Rock. To the south you'll see Roman Nose and "Little" Roman Nose and the ridge that burned during the 1967 fire. At the foot of Bottleneck Peak lies its namesake lake, far below.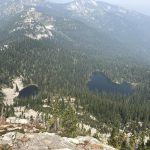 For the descent you get to choose between two ridges, one heading north, the other east. We picked the northern one, which required a bit of climbing to get down (Naughty wasn't too eager, but she made it). The scramble along that ridge is easy, but the descent to Upper Bottleneck Lake is thickly overgrown and rather tedious. There were no obvious campsites at the upper lake, nor, to our chagrin, any established trails to the lower lake. That required another bushwhack, and Bottleneck Creek offered the path of least resistance.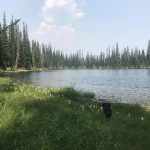 Lower Bottleneck Lake sat rather prettily in its cirque, nestled against Bottleneck Peak to the south and offered a number of excellent camping opportunities. From the lake, the trail heads out as a single-track, but soon enough widens once again as it takes over a former logging road. It just slightly touches on Corner Creek during the descent, a spot where an avalanche or landslide ripped a gouge into the forest (you can actually see where you'll end up on trail #185 below). The trail then turns south one last time and soon merges with the Snow Lake trail. Head out the way you came in.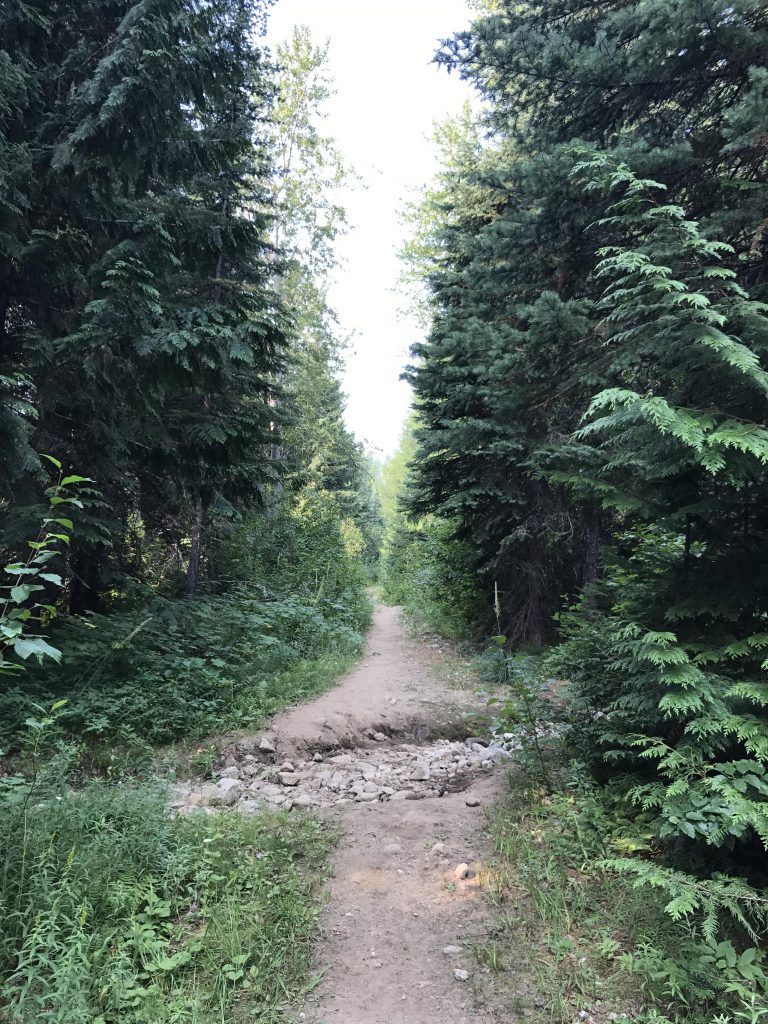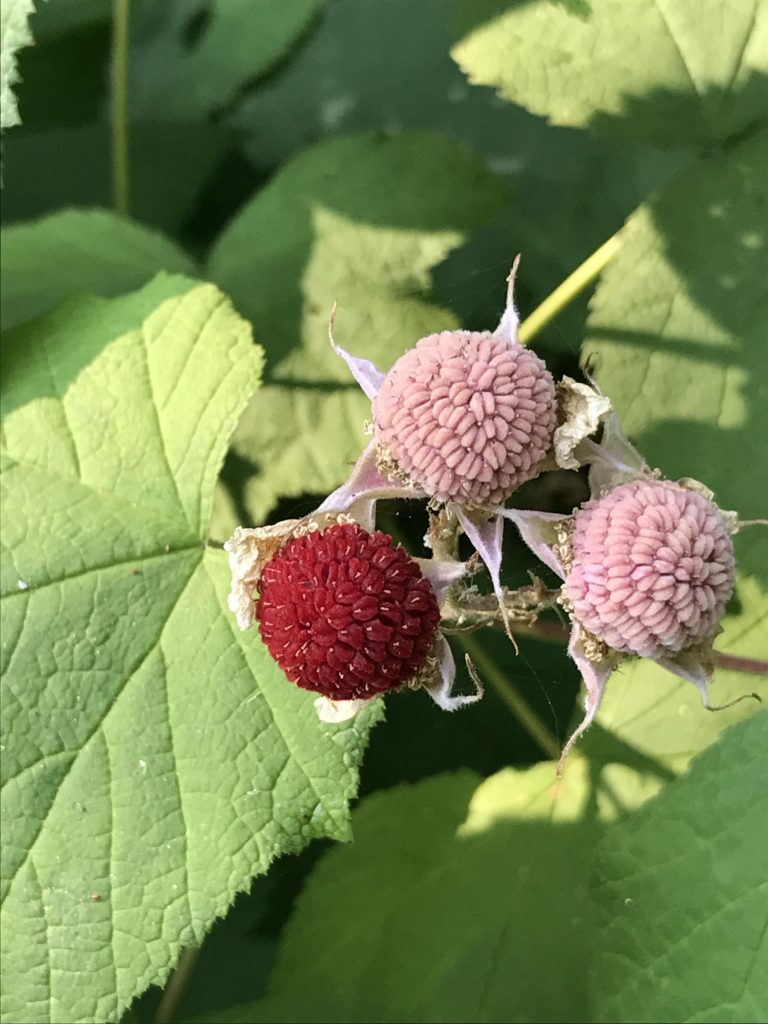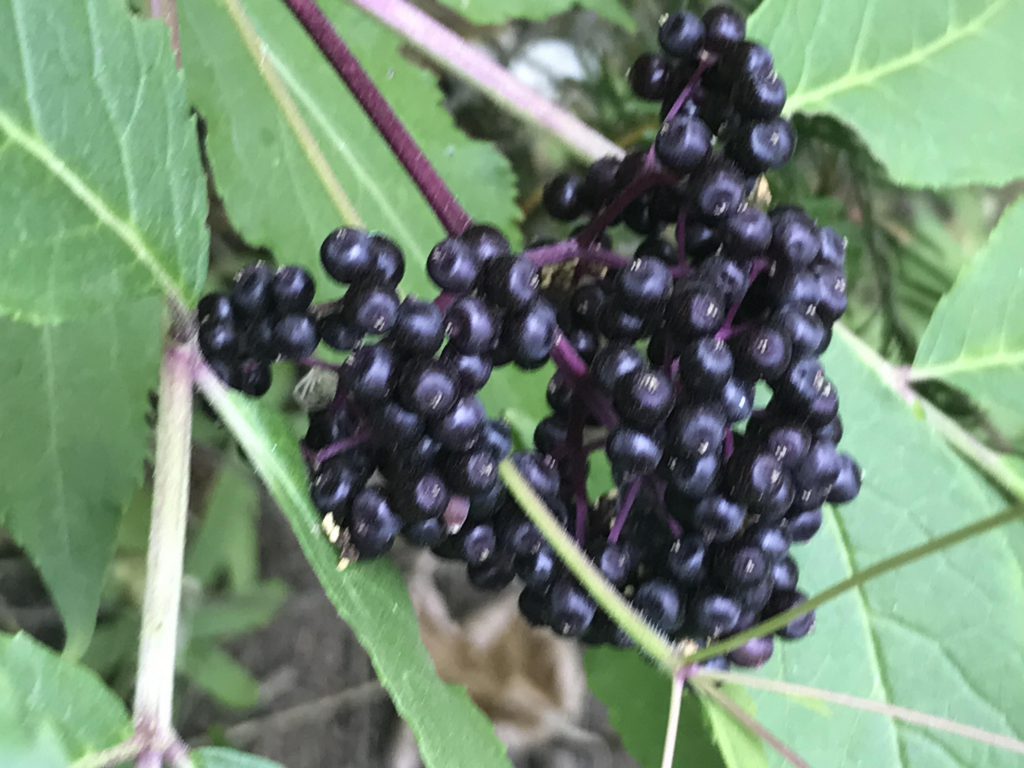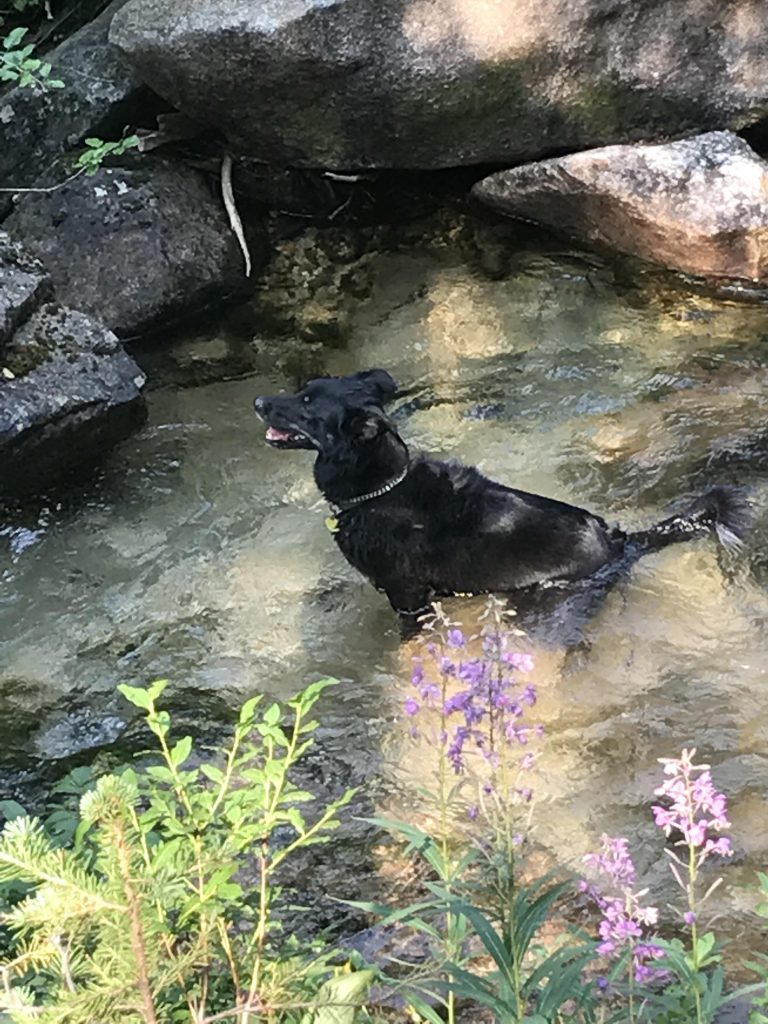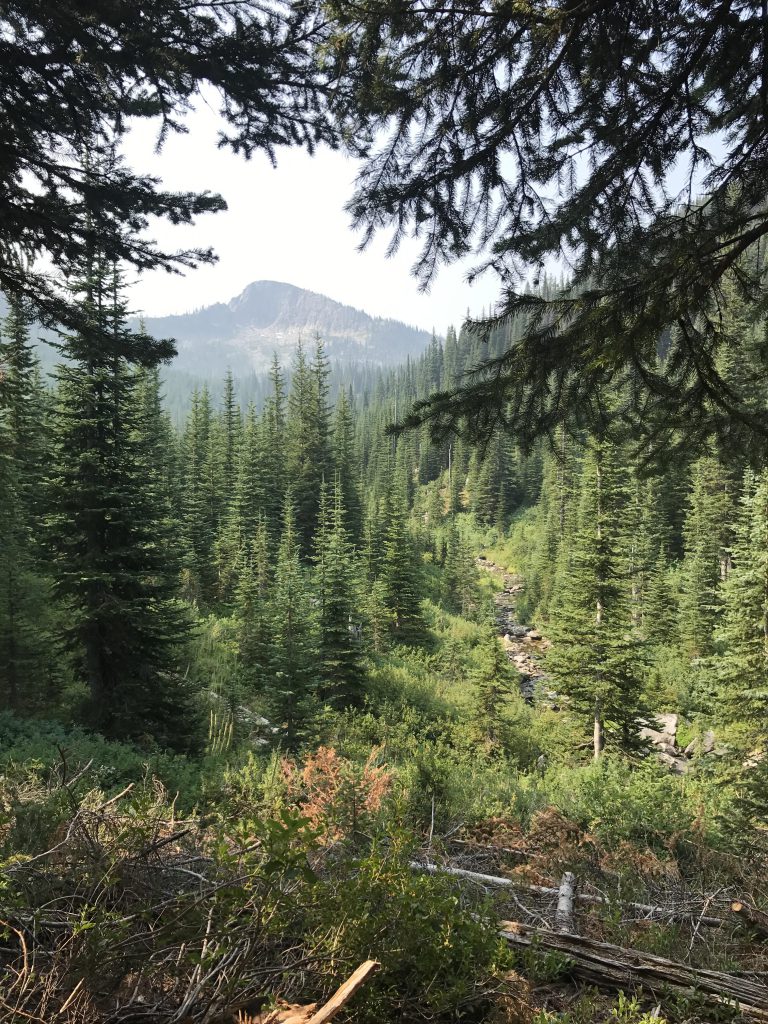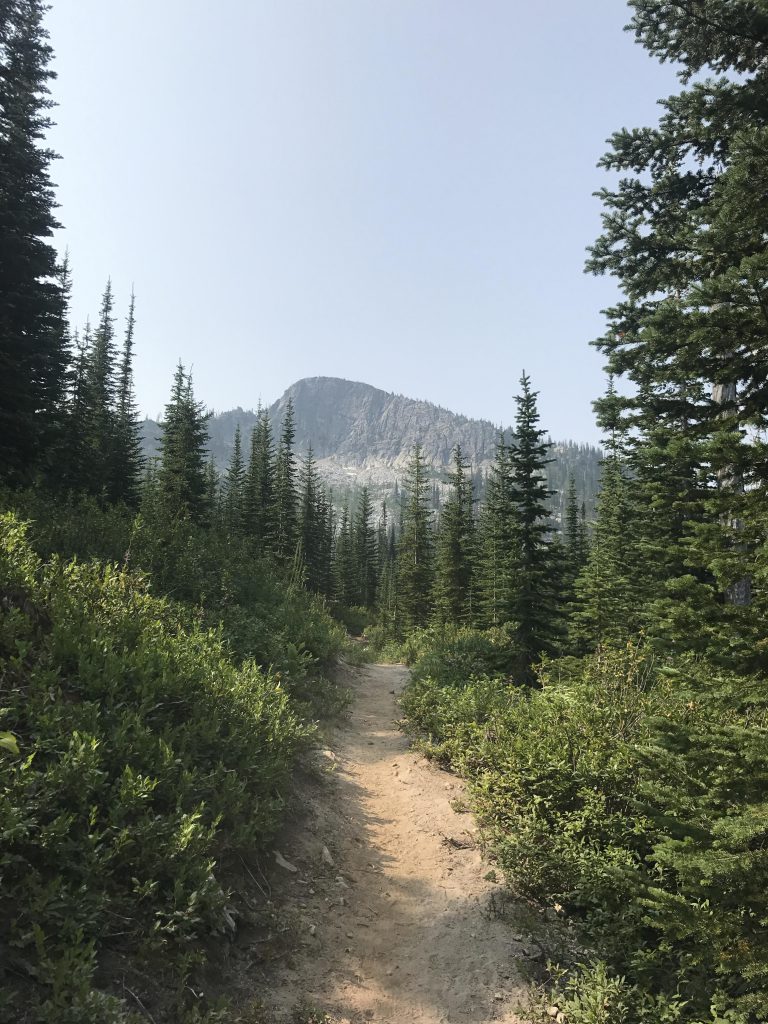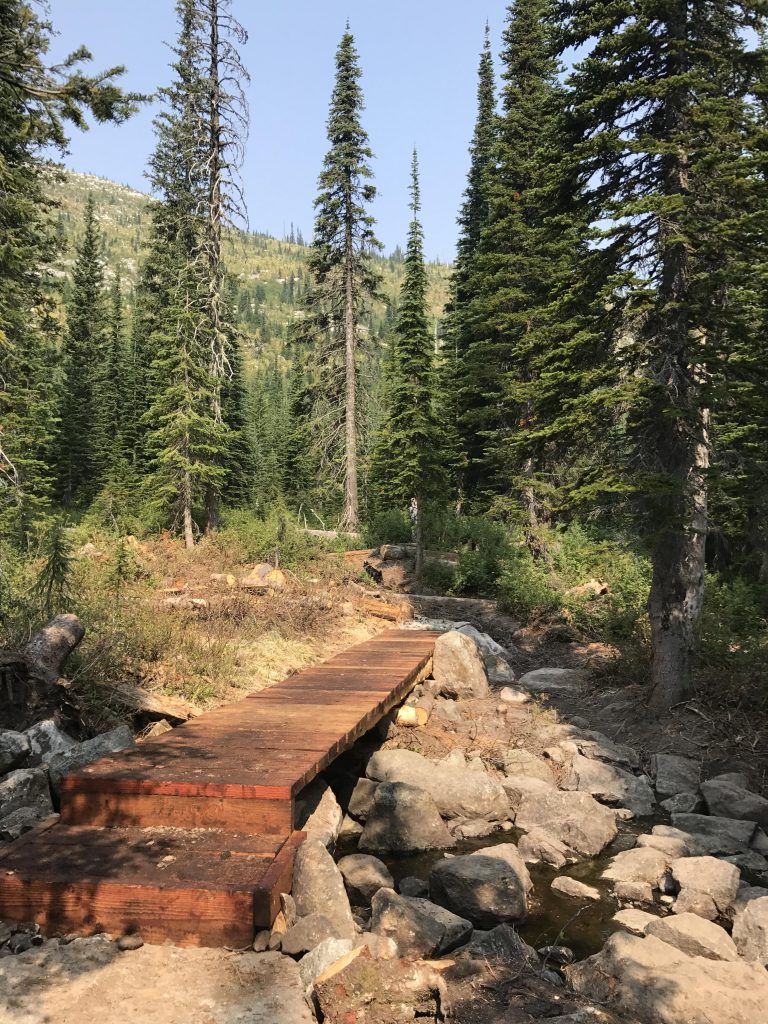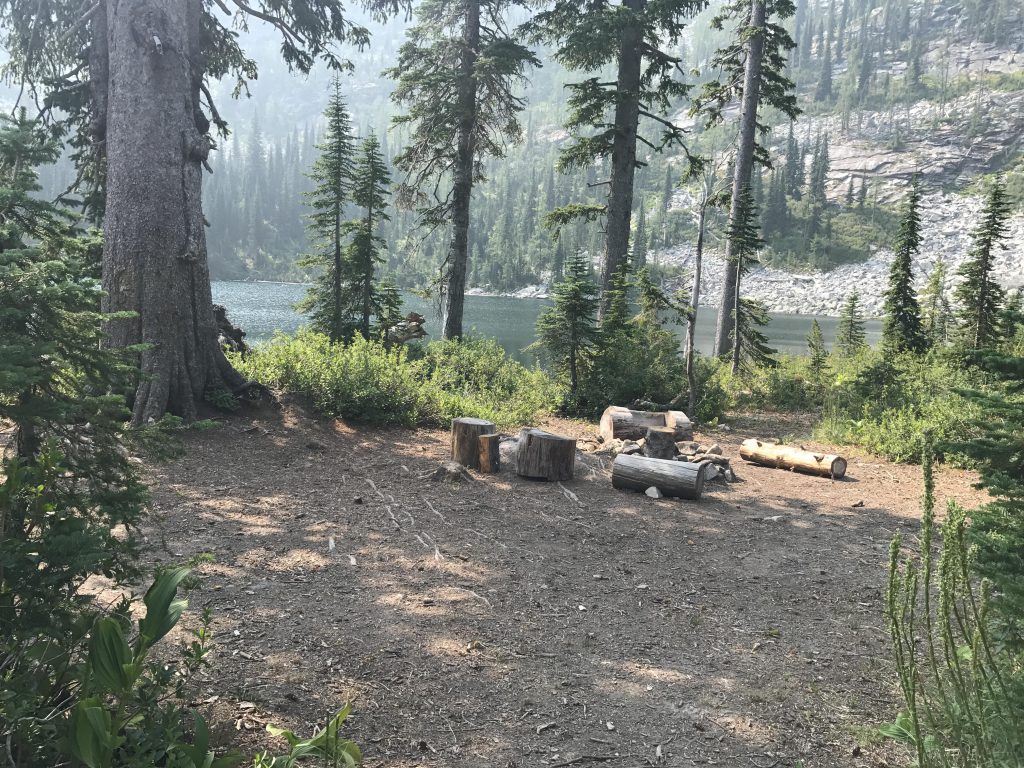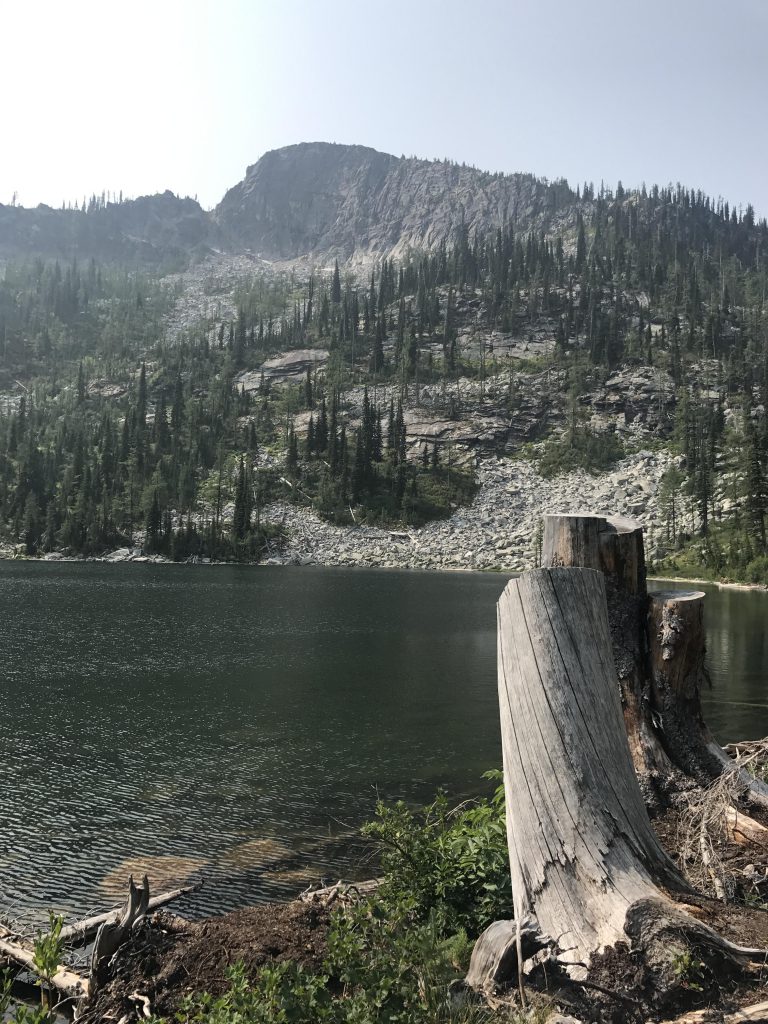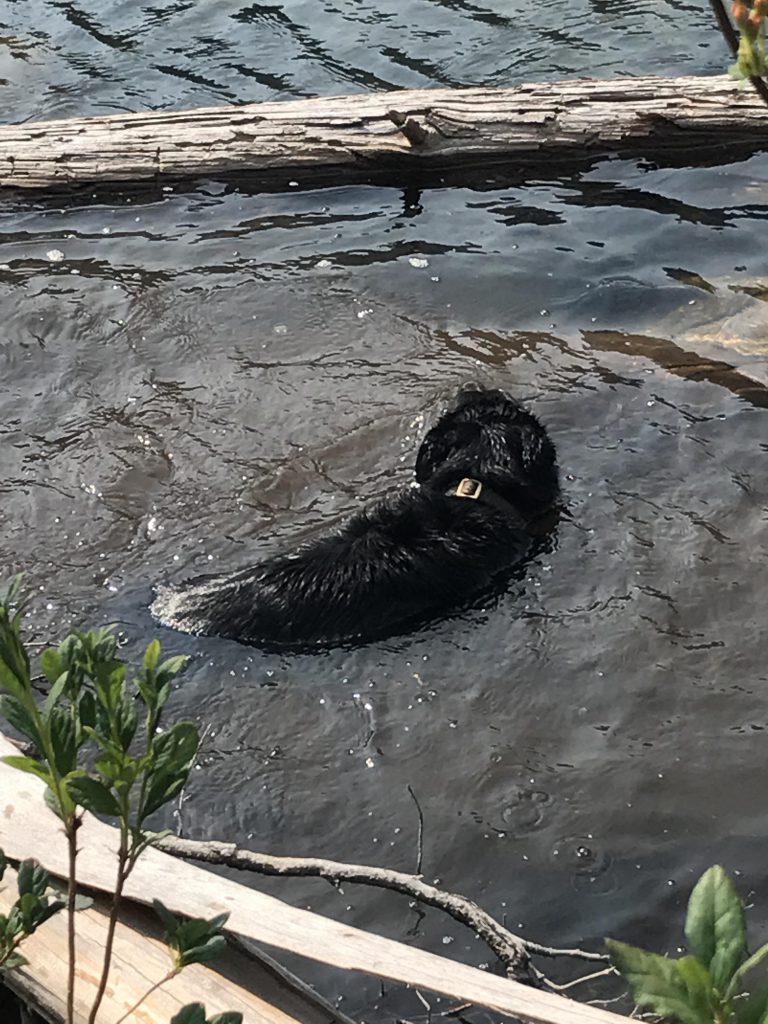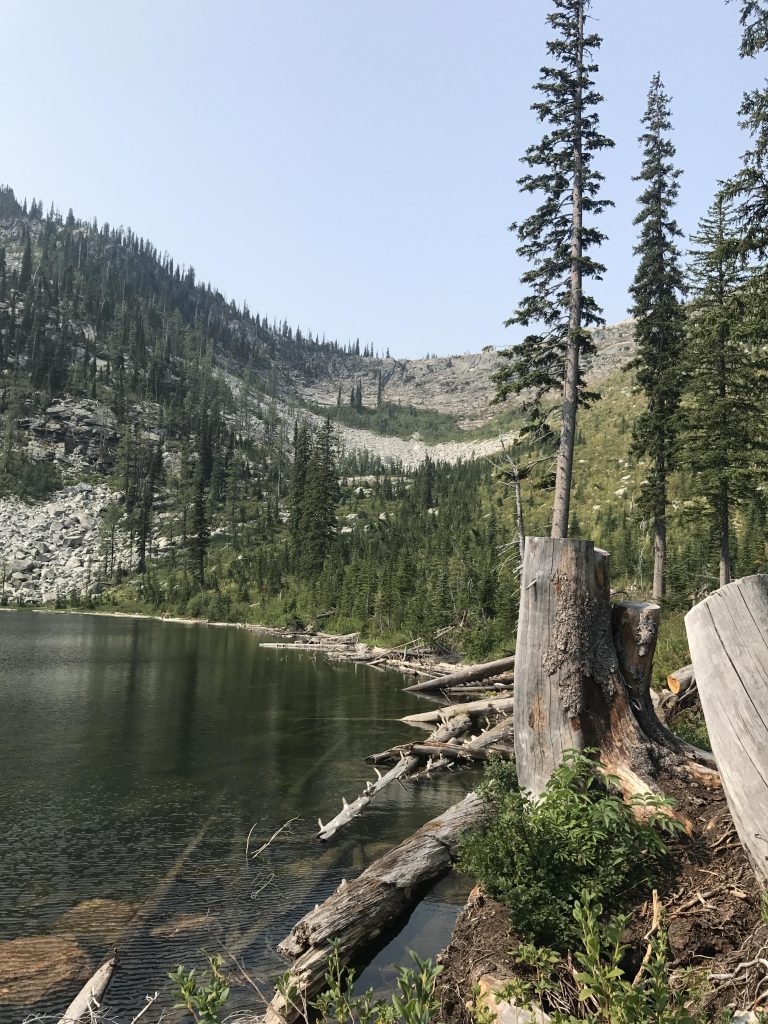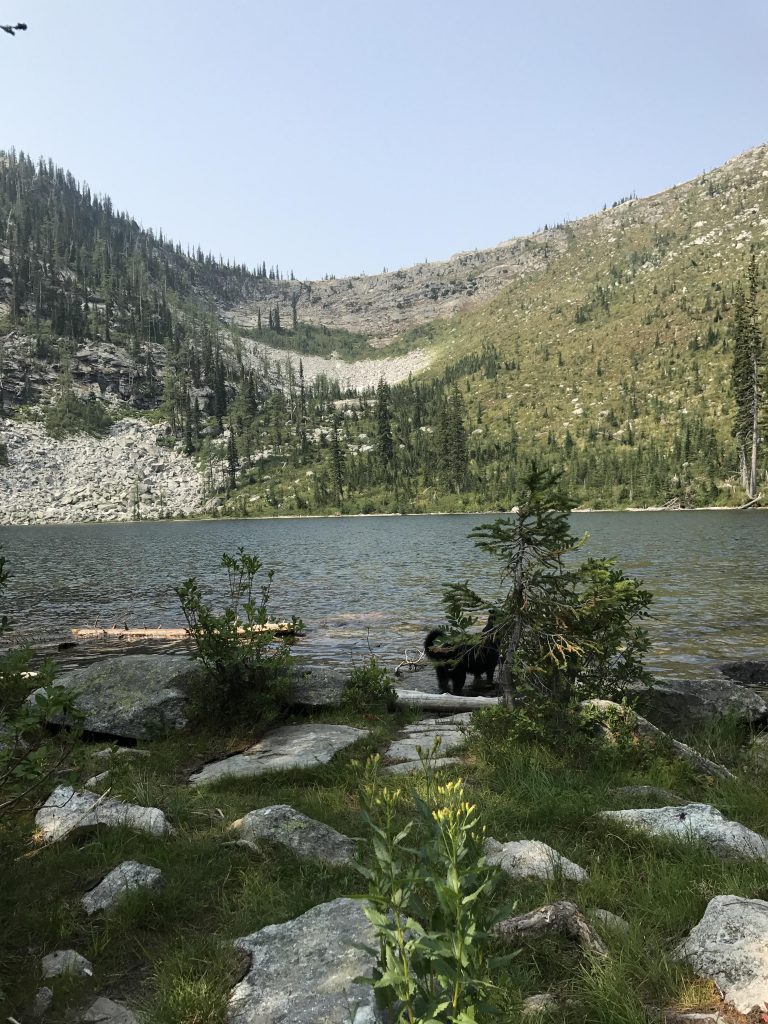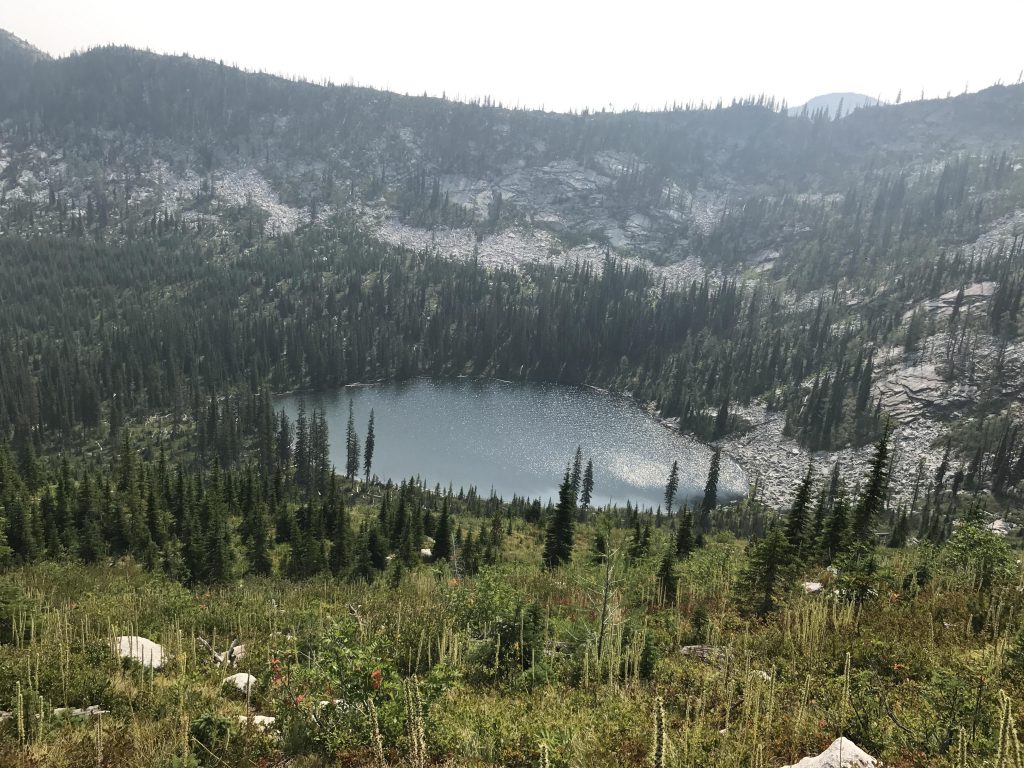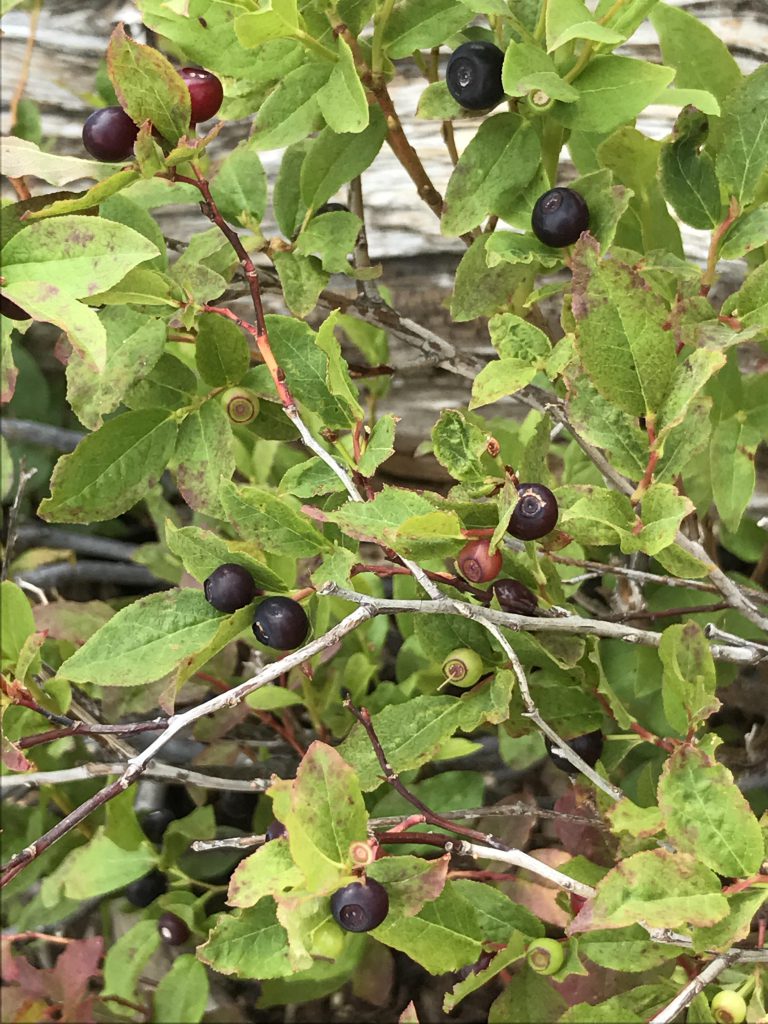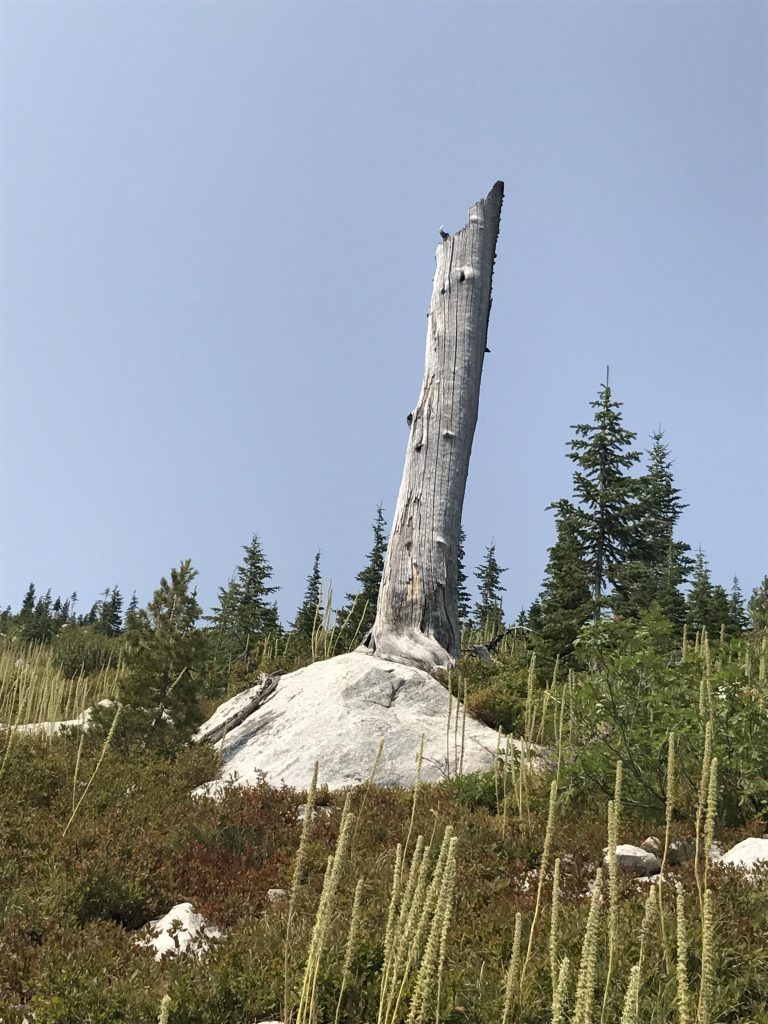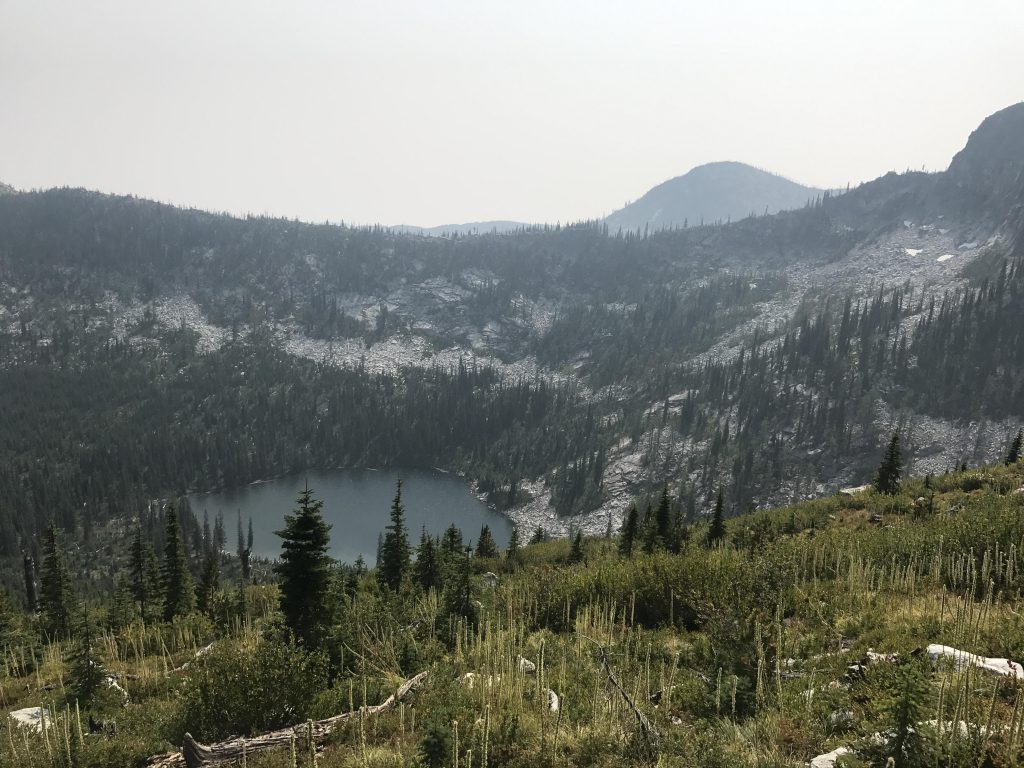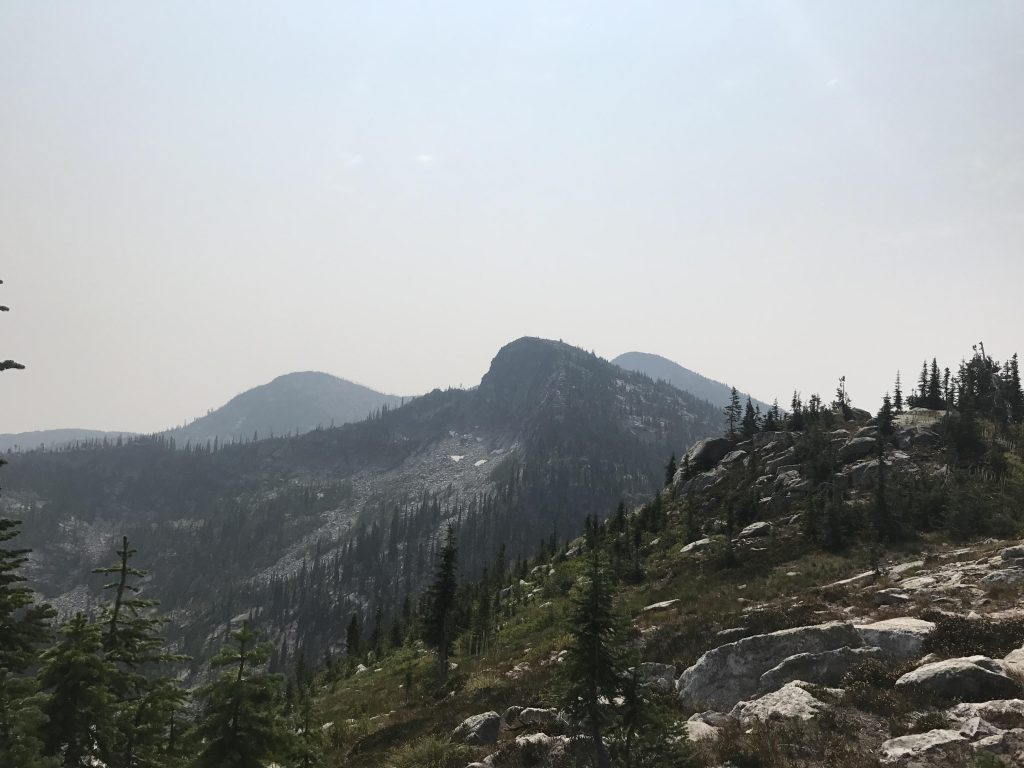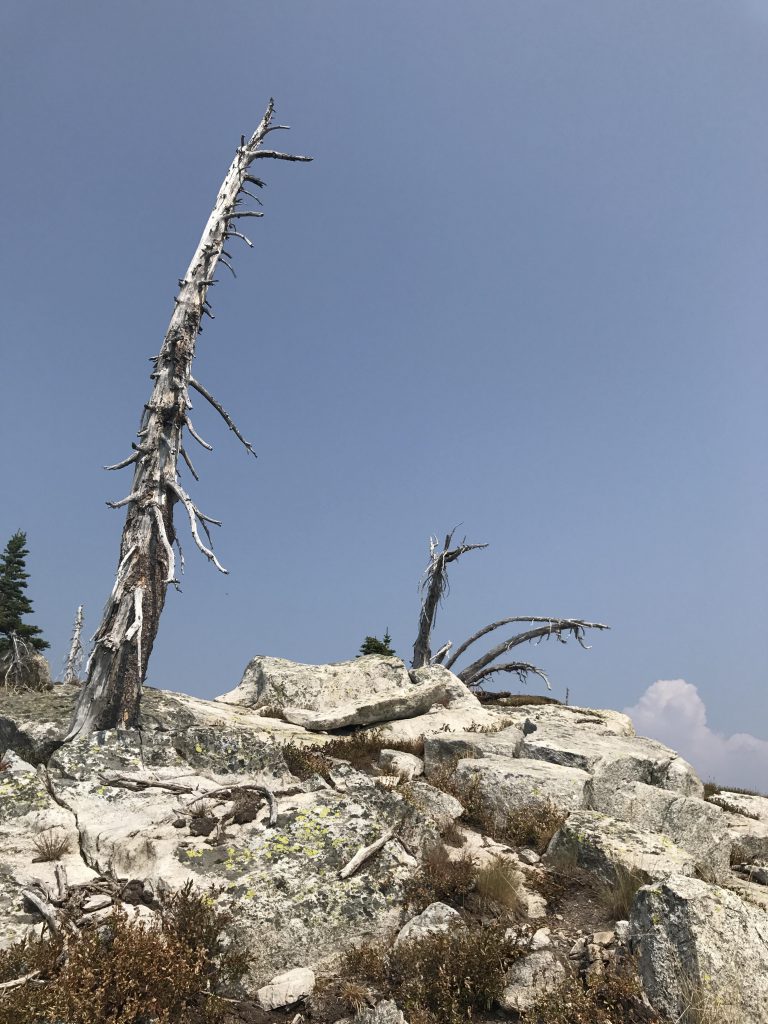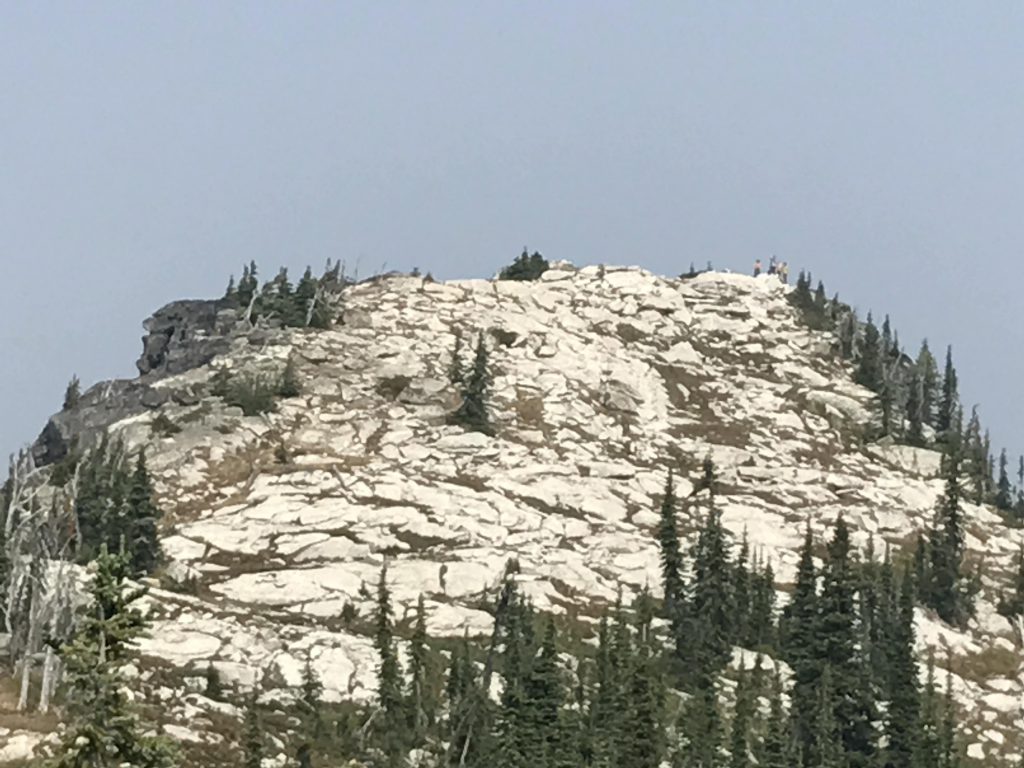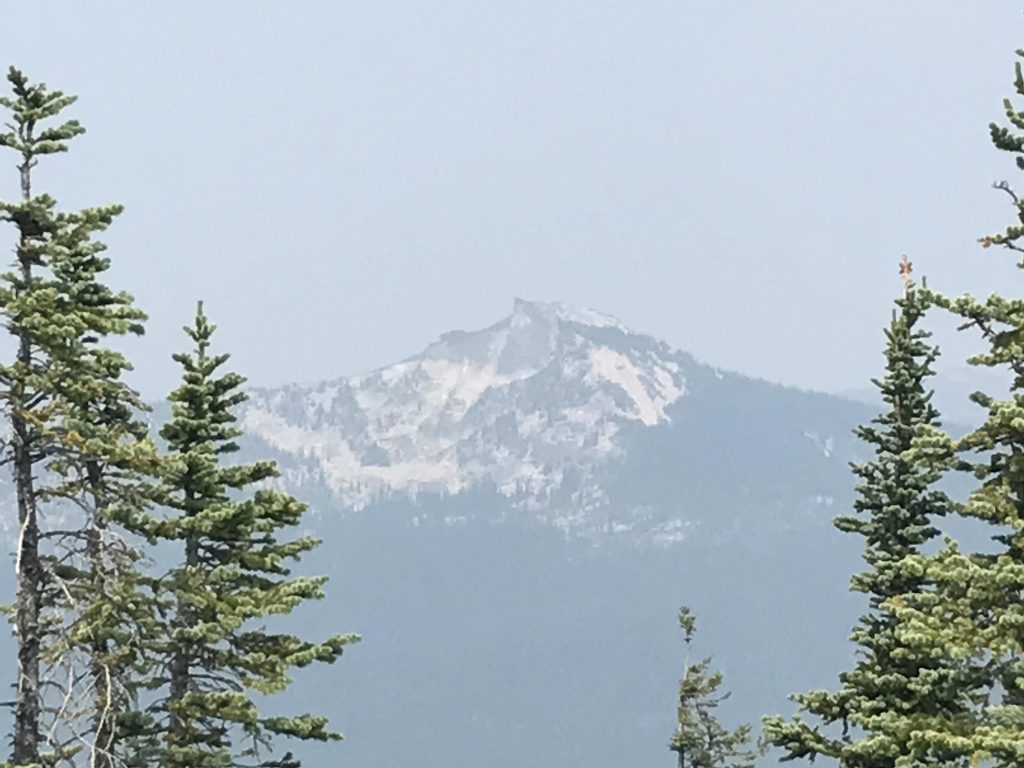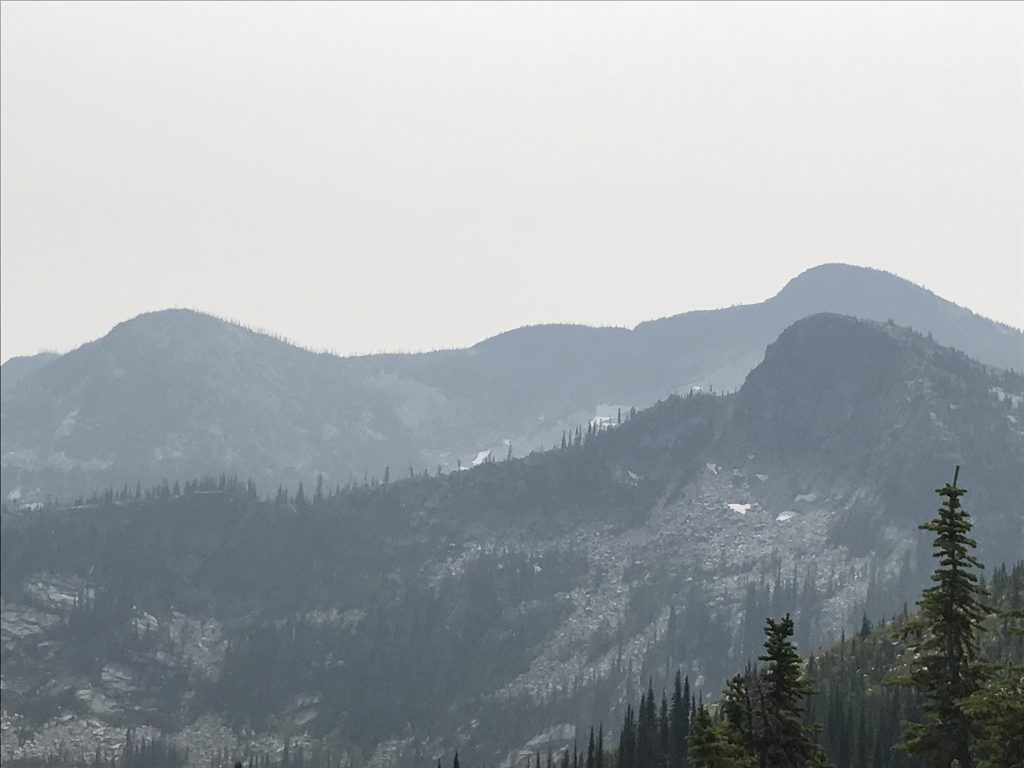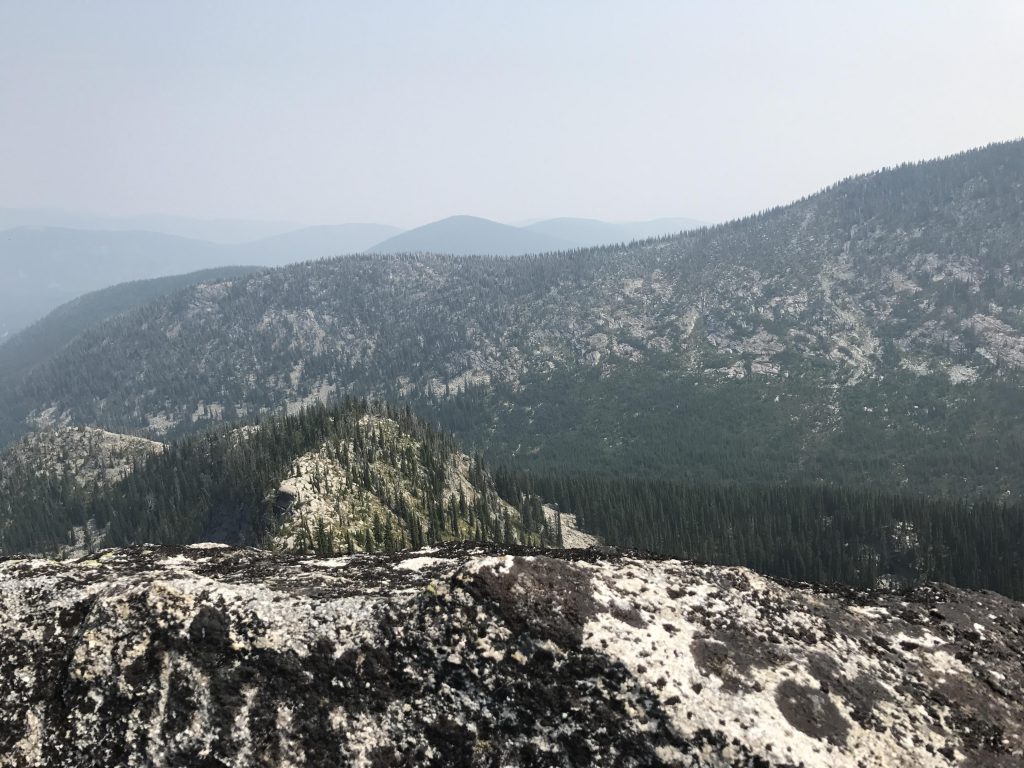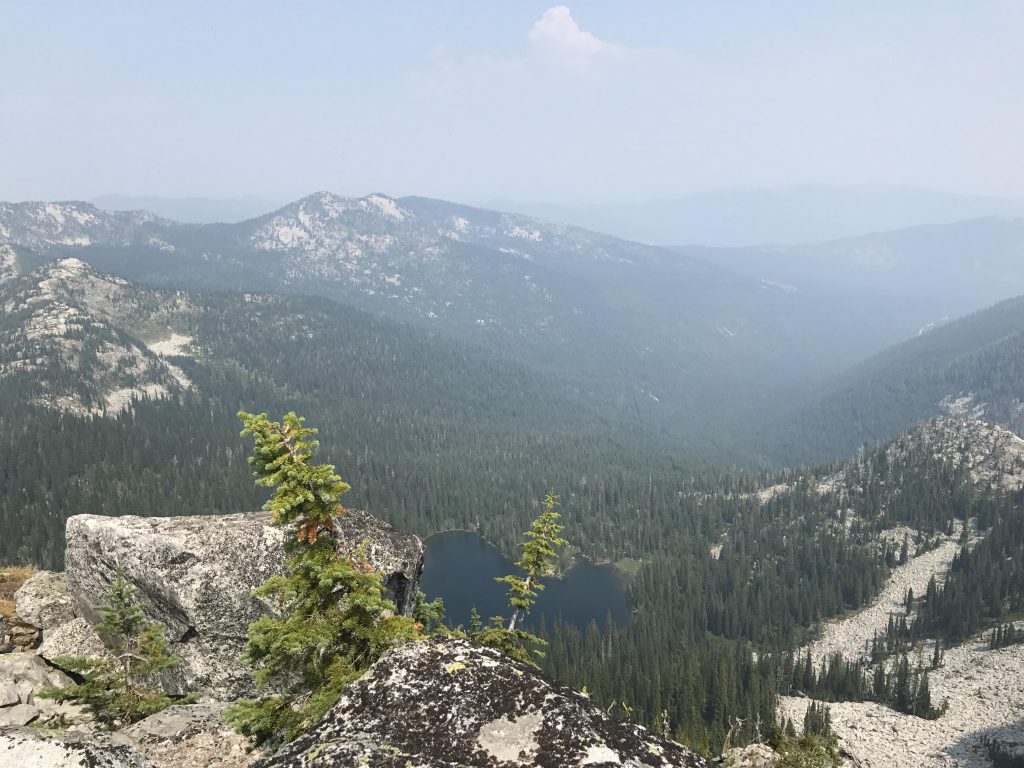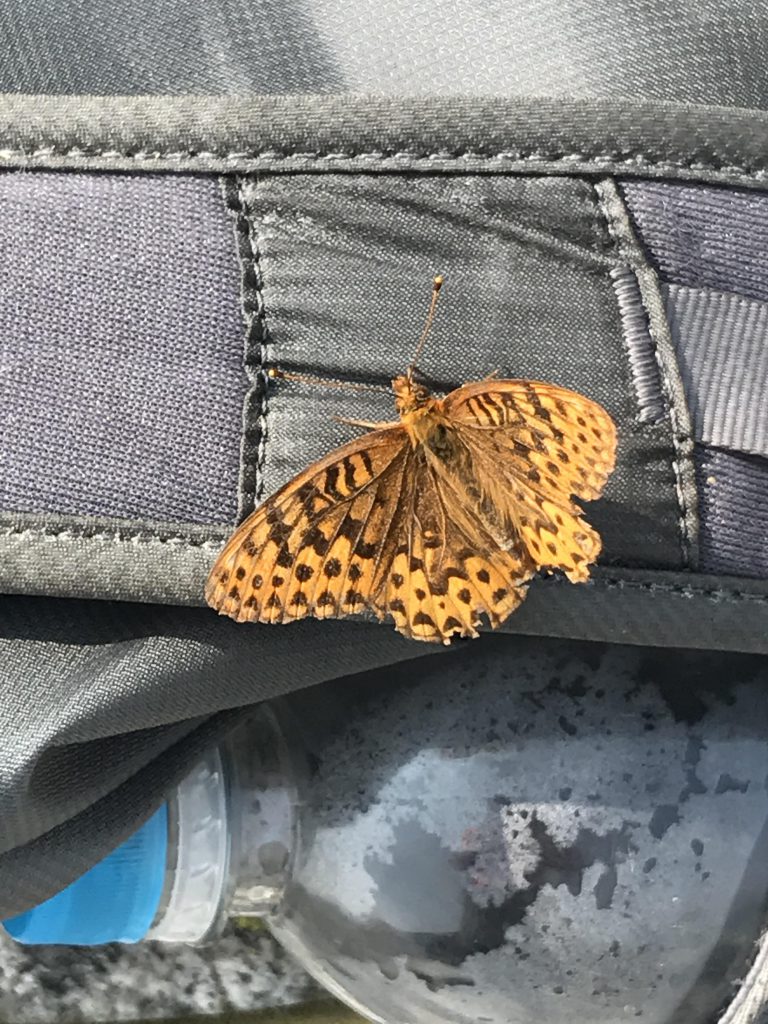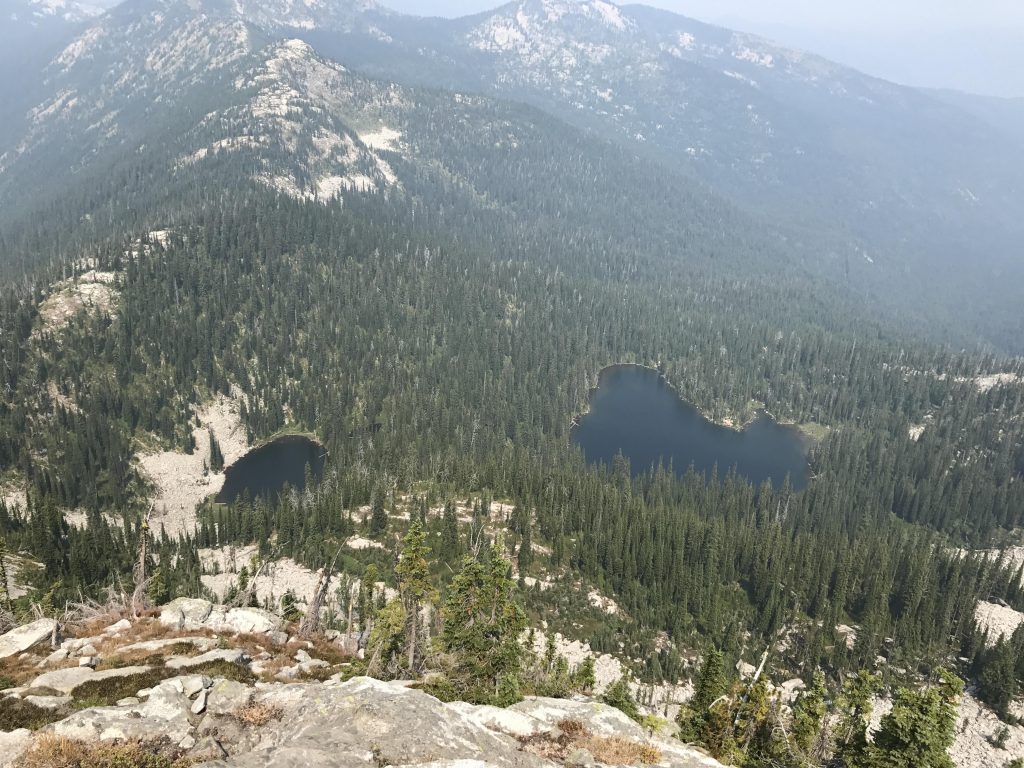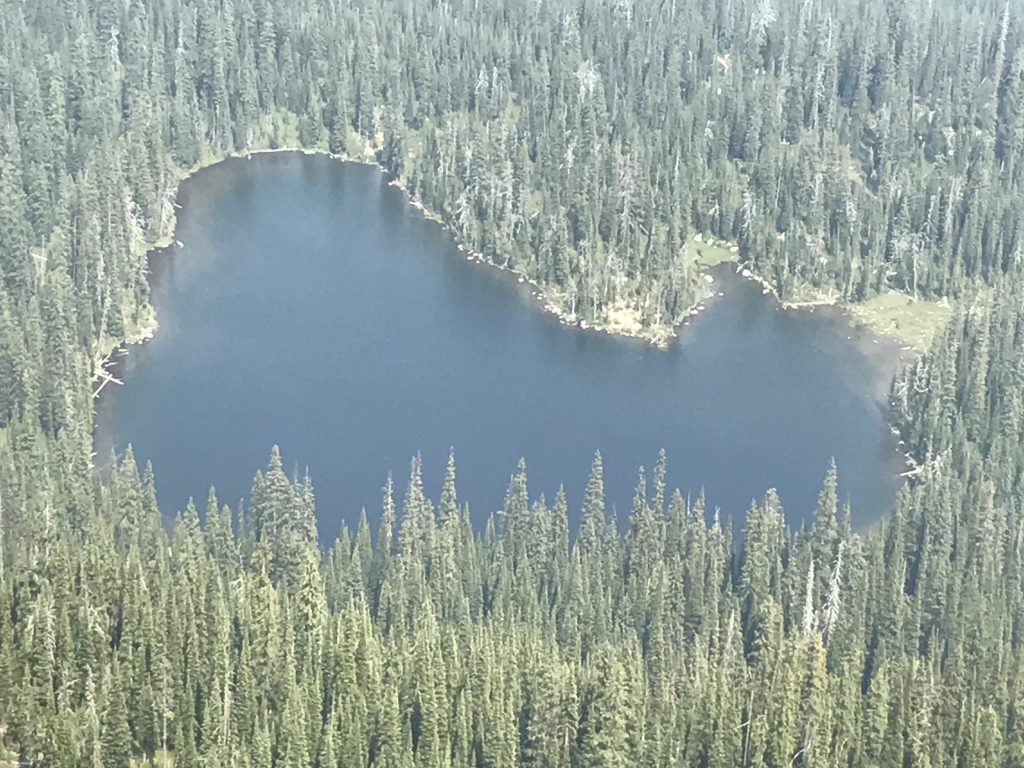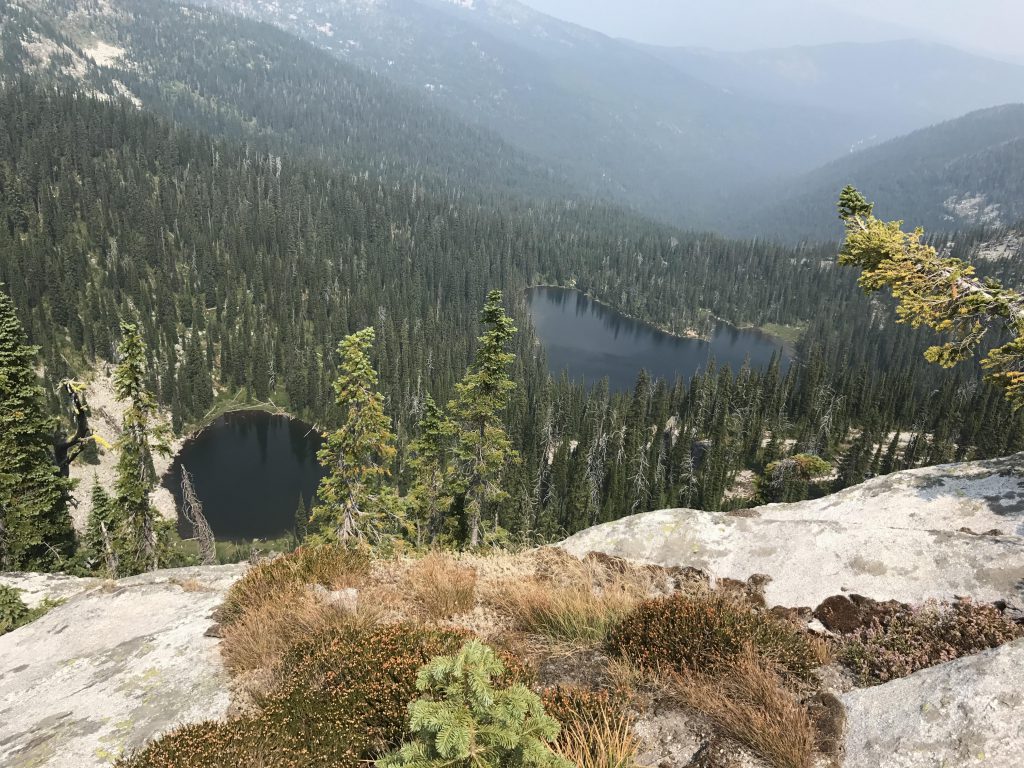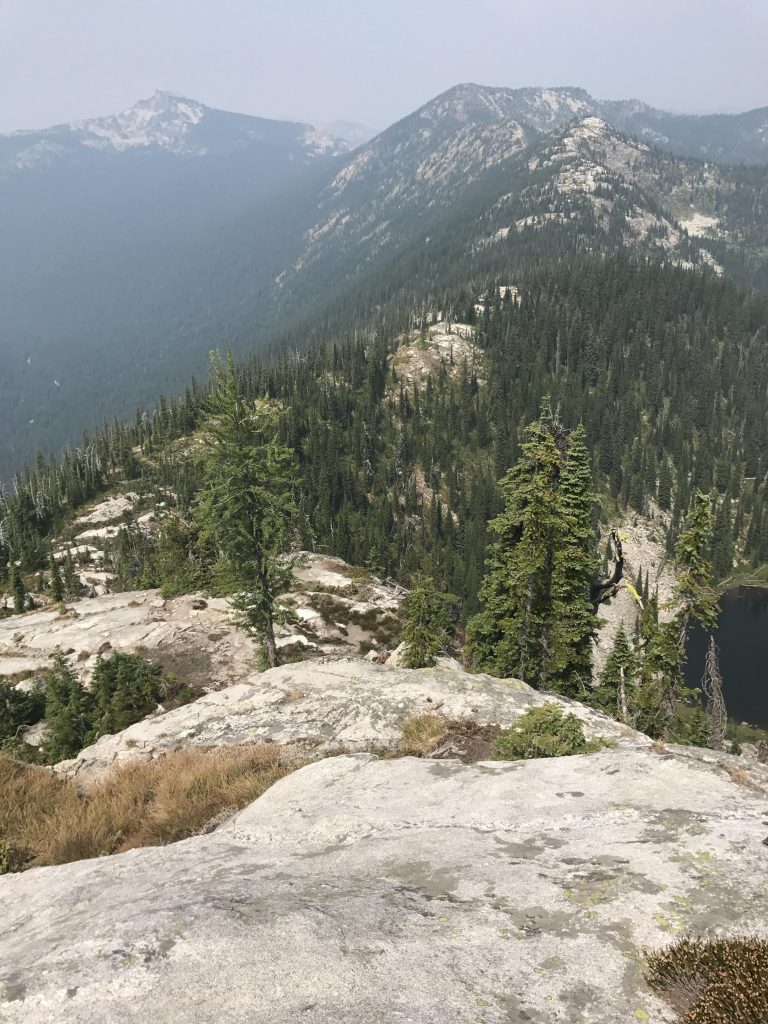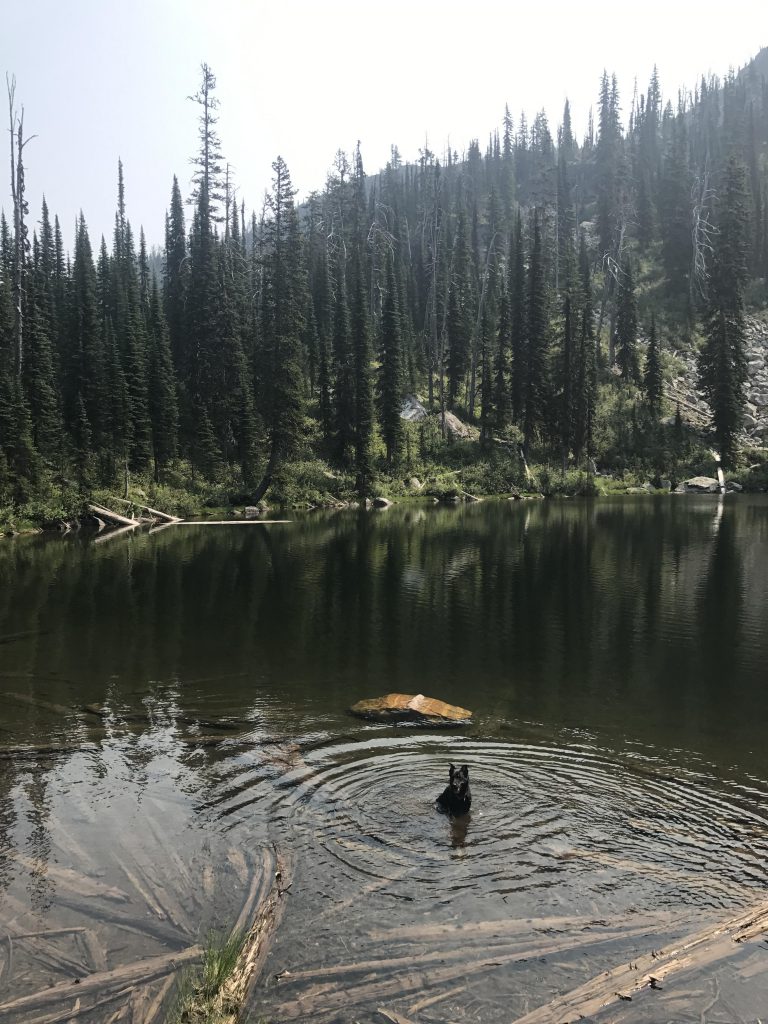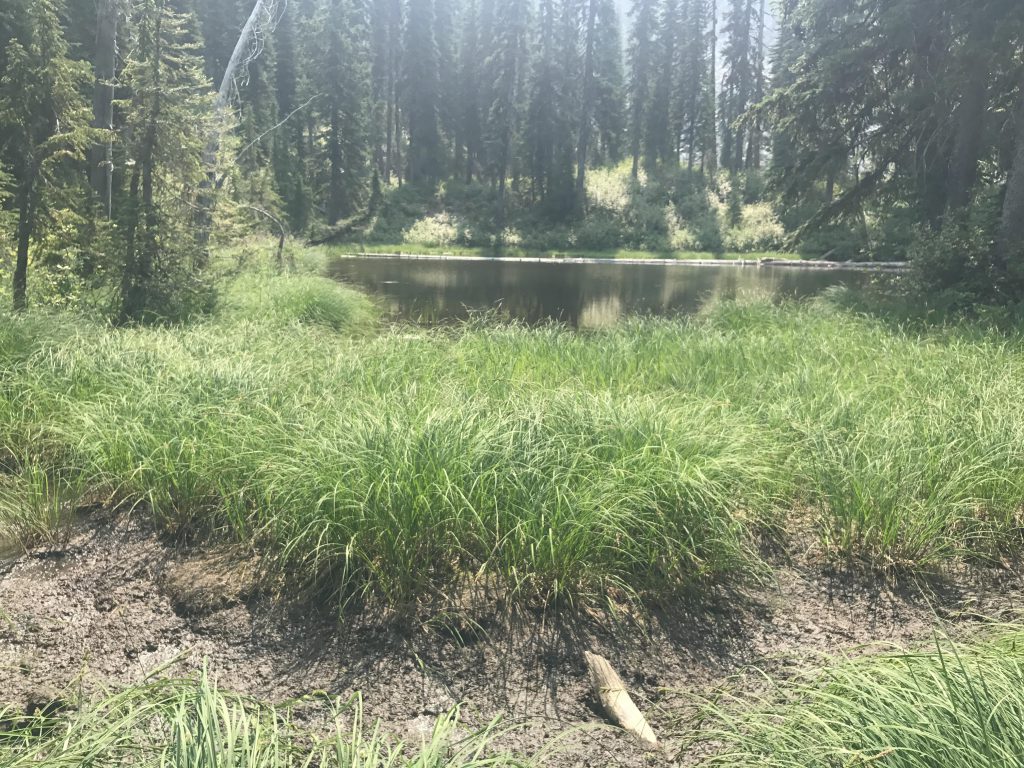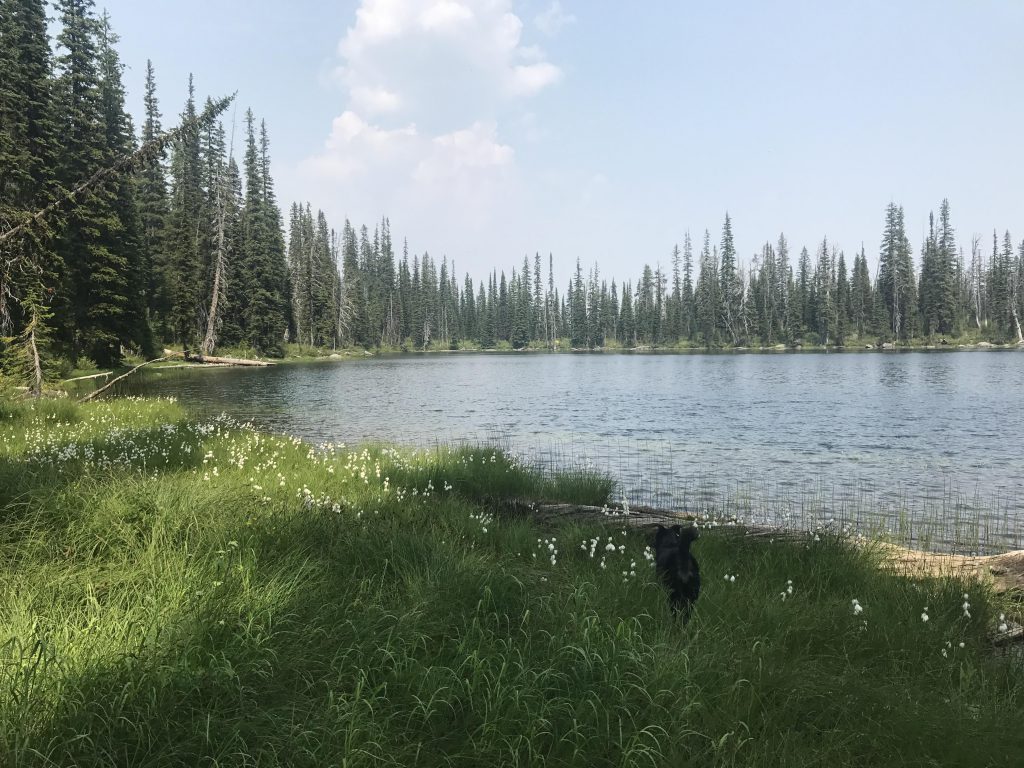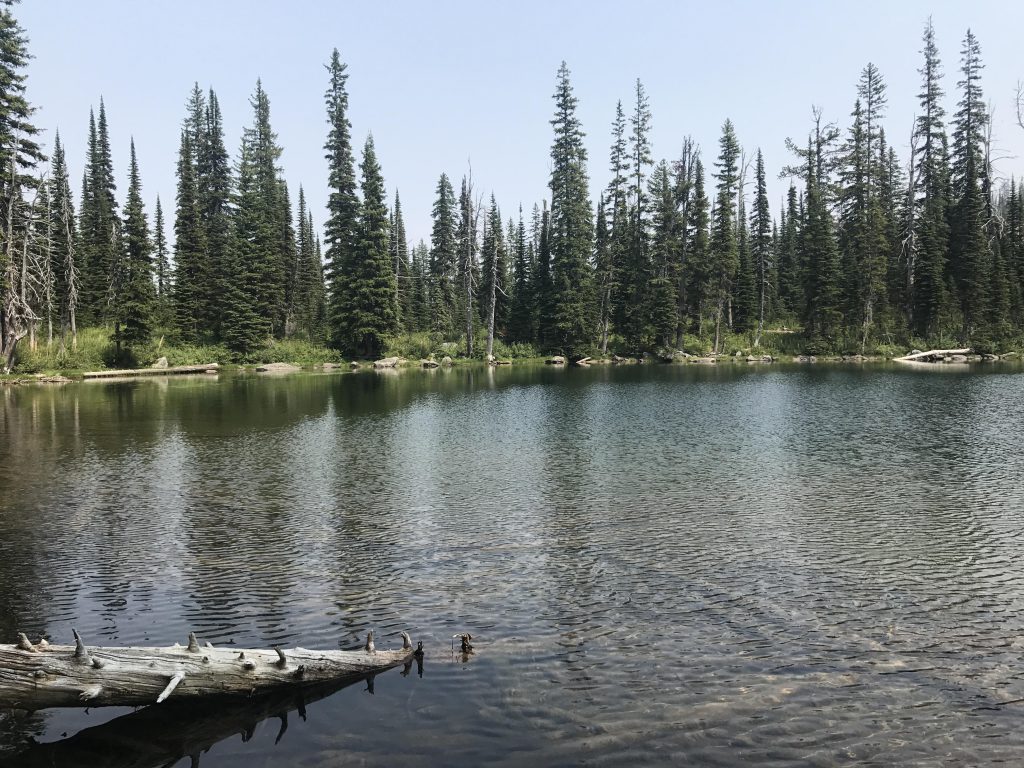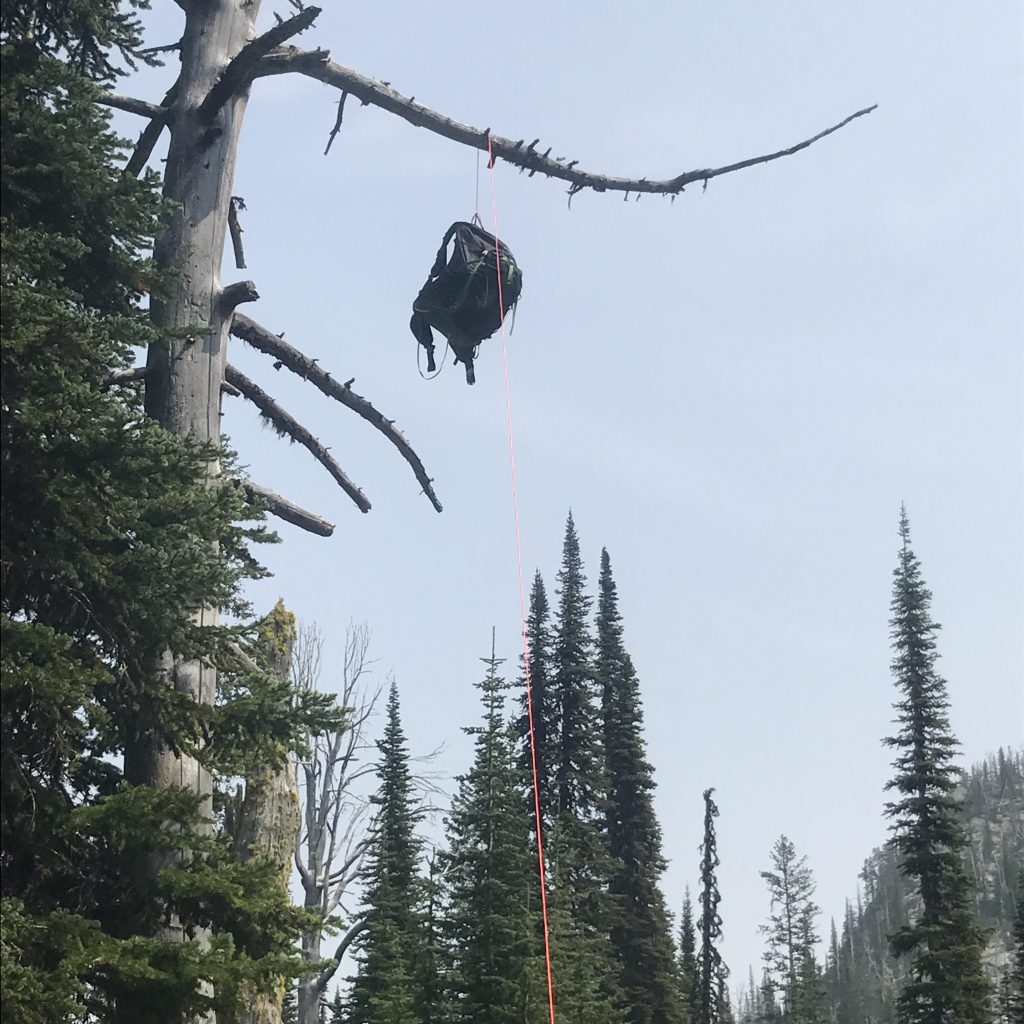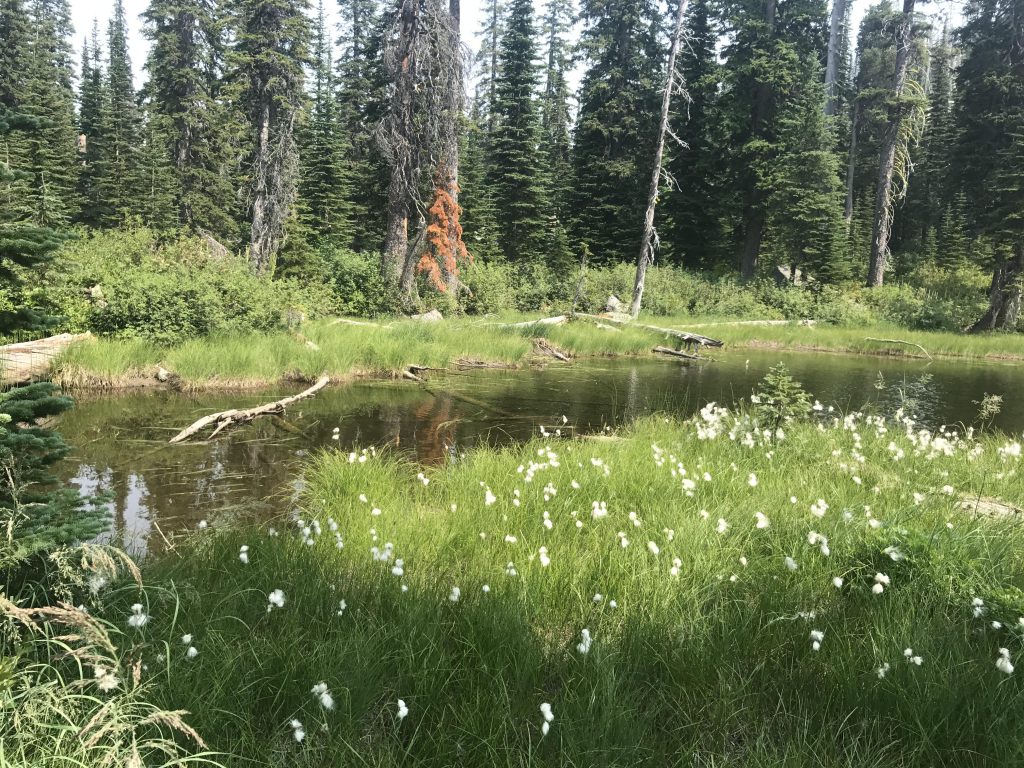 © 2016 – 2023 NaughtyHiker. All rights reserved. No duplication without permission.