The Eagle Hut Loop is part of Fourth of July Pass's winter recreation area. The 8.5-mile loop leads along both groomed and ungroomed trails and culminates at a back-country warming hut. The A-frame, built by Ian Truscott in 2007 as an Eagle Scout project, comes complete with benches and a small wood-fired stove.
Difficulty
Moderate (uphill; tough quarter mile after the hut)
Duration
2:57 hours moving time (XC Skiing)
High Point
3,599 feet (Skywalker)
Low Point
3,004 feet (Peaceful View shelter)
Trailbed
Decommissioned fire roads
Camping
There is a warming hut at the lower trailhead
Another is three-quarters into the hike (Ian's Eagle Hut)
There are pit toilets at the lower trailhead and at the Peaceful View shelter
Conditions
Excellent, when groomed for XC skiing
Administration
Coeur d'Alene National Forest
Fees & Permits
None required
(
Park n Ski permit required for parking during winter months
)
Open To
Hikers
Dogs
Horses
Mountain Bikers
Skiers
(
only skiers are allowed on groomed trails
)
Directions
Take I-90 exit #28 (Fourth of July Recreation Area) and head south for half a mile. You can either park on Lakes Divide Road or follow the lower road to the ski trailhead (which comes with restrooms).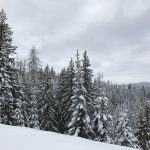 The loop starts out on Lakes Divide Road #614 (aka Skywalker), which meanders along the side of the mountain at a very manageable incline and offers occasional filtered views of the surrounding hillsides. Roughly a mile into the loop, take a right onto Skateaway (#614C), which is a delightful downhill stretch when groomed (it wasn't groomed when we were there, but still fun).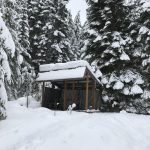 The trail becomes High Road at the point where Loose Moose branches off to the right. Bear left and stay on High Road, skiing past a clearing with nice views and drop down to the Peaceful View shelter along a well-groomed section of trail. At the shelter take a left and head up Elderberry, an old fire road (this is still #614C) that winds steadily up the mountainside, firmly anchored by thick forest on both sides. About 4.5 miles into the loop you will get to the "benches" (there used to be two, now just one remains). If they were actually covered, this would make for a decent resting place. Since they're not, and the hut less than a mile away, it's best to move on.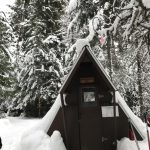 The approach to the hut is usually not groomed and leads through a tunnel of thickly-growing fir trees. Inside the hut you will find a small wood-burning stove, a pile of firewood (bring matches!), and a couple of benches. The small building makes an excellent resting place and will heat up fast.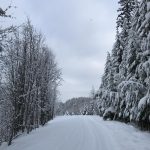 After the hut, things get hairy as the next quarter mile leads through forest and is fairly steep and icy. Given the tree cover, there may not even be enough snow for skiing (this was not a problem this year). There also appears to be a disproportional amount of windfall along this section (also not an issue this year). Sometimes it's just best to take the skis off. Eventually, the trail emerges on another old forest road (#1575) called Eagle Run, which leads steadily uphill and merges with Skywalker.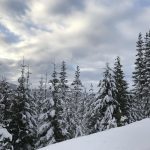 The high ridge of Skywalker presents perhaps the best views along this loop, though only of surrounding hillsides. The trail remains flat for less than a mile, before the descent starts. Skywalker gets a fair amount of snowshoe and ski traffic, and thus the snow is typically quite packed down and makes for a fun downhill ride.
Alternate Routes
Add Spenser's S's to the loop
Extend the loop by going south on Skywalker/Moonrunner to the Rose Creek Saddle (end of groomed trail)
Descend via Twisted Klister instead of Skywalker
Start the loop on Havin' Fun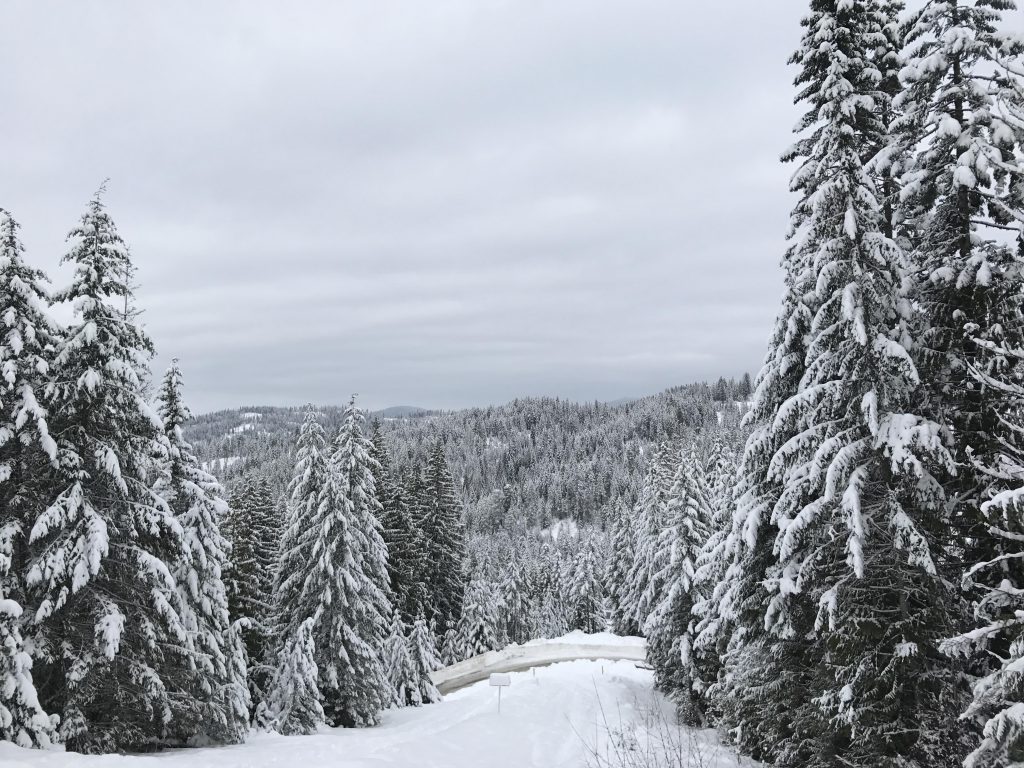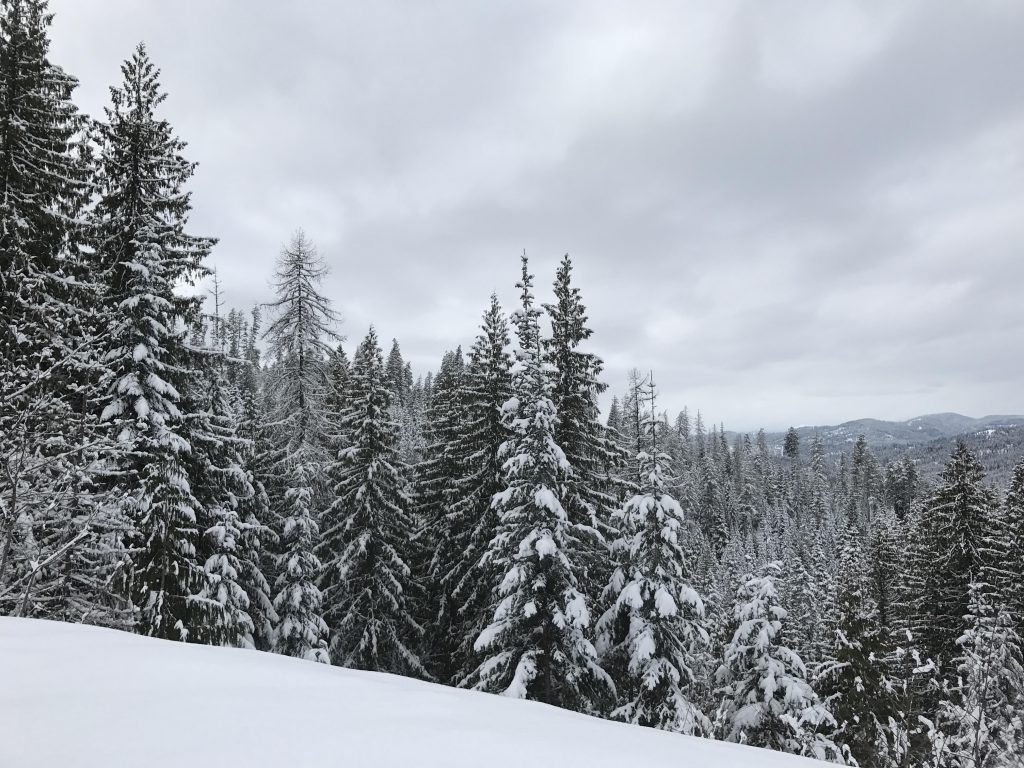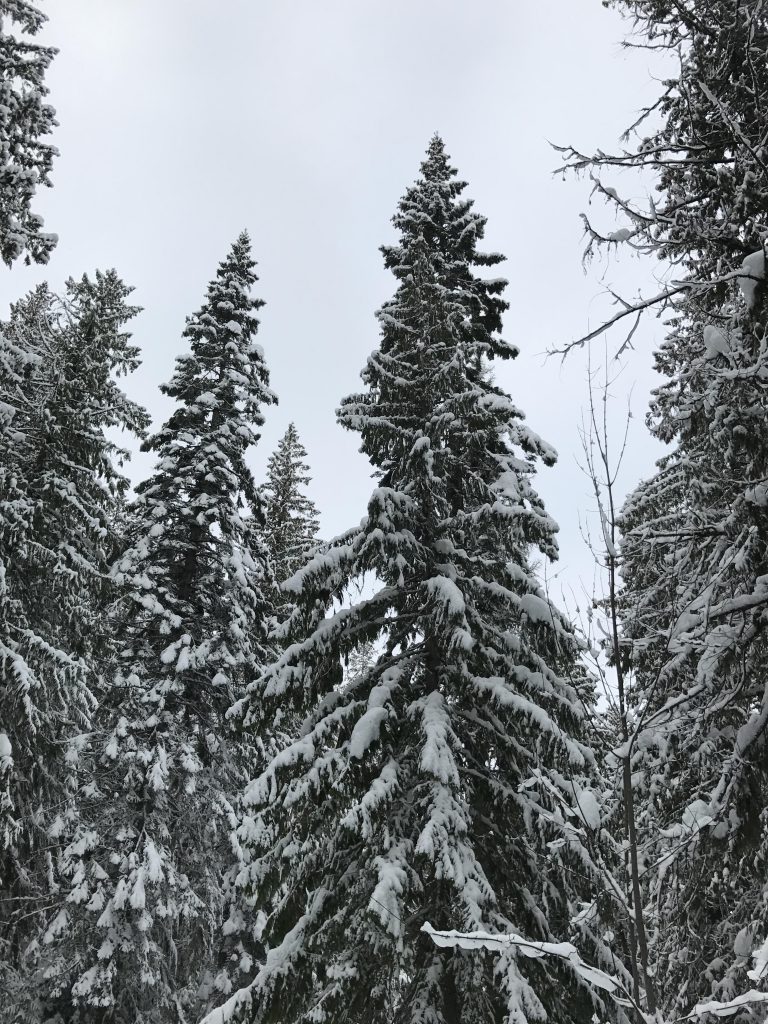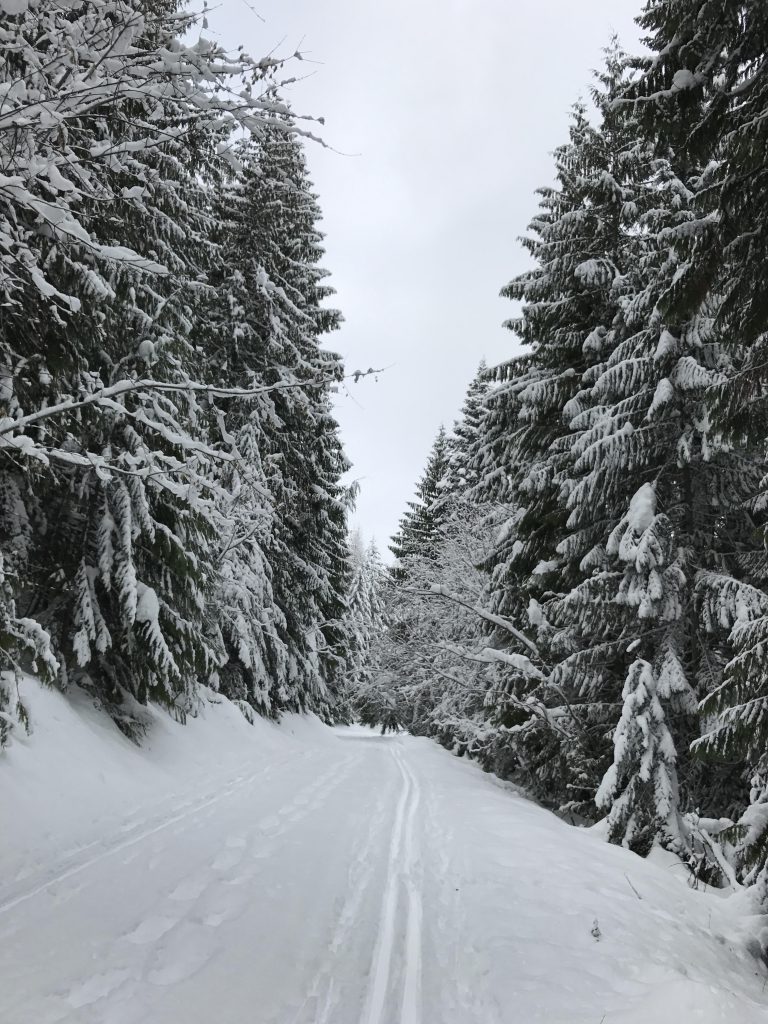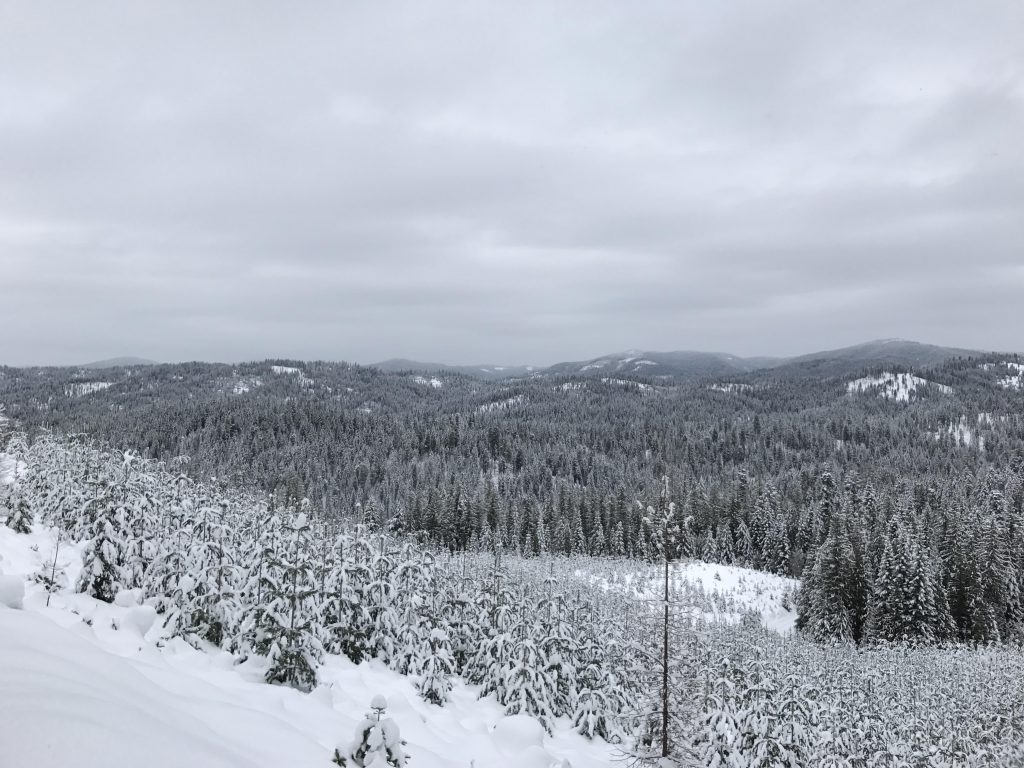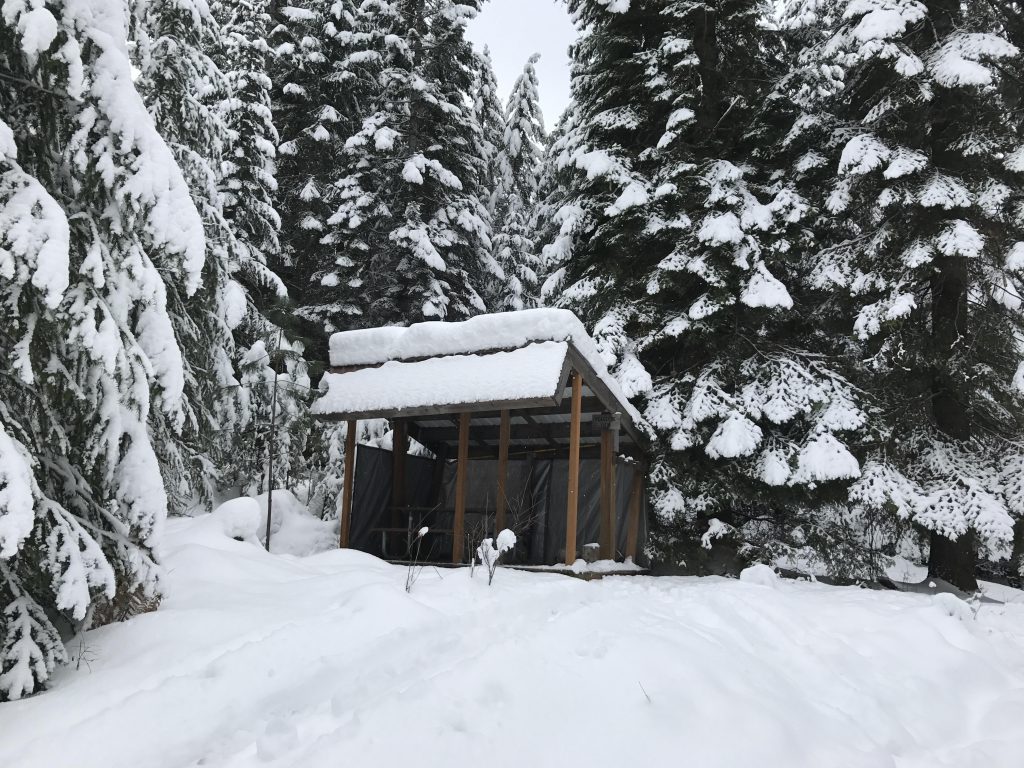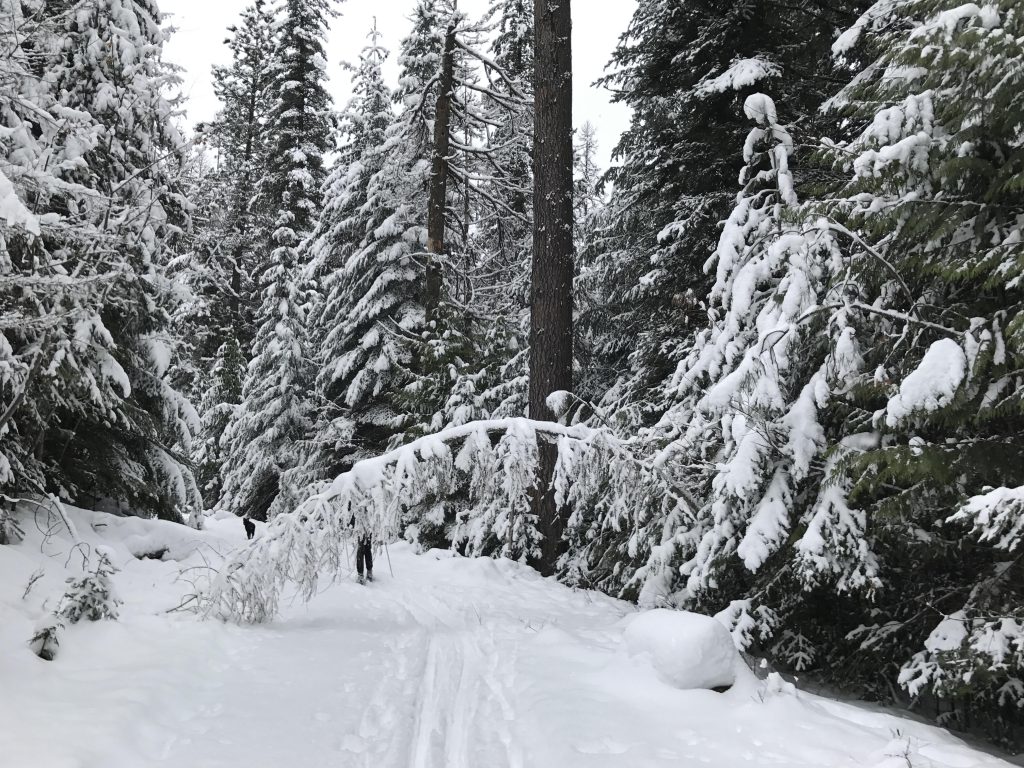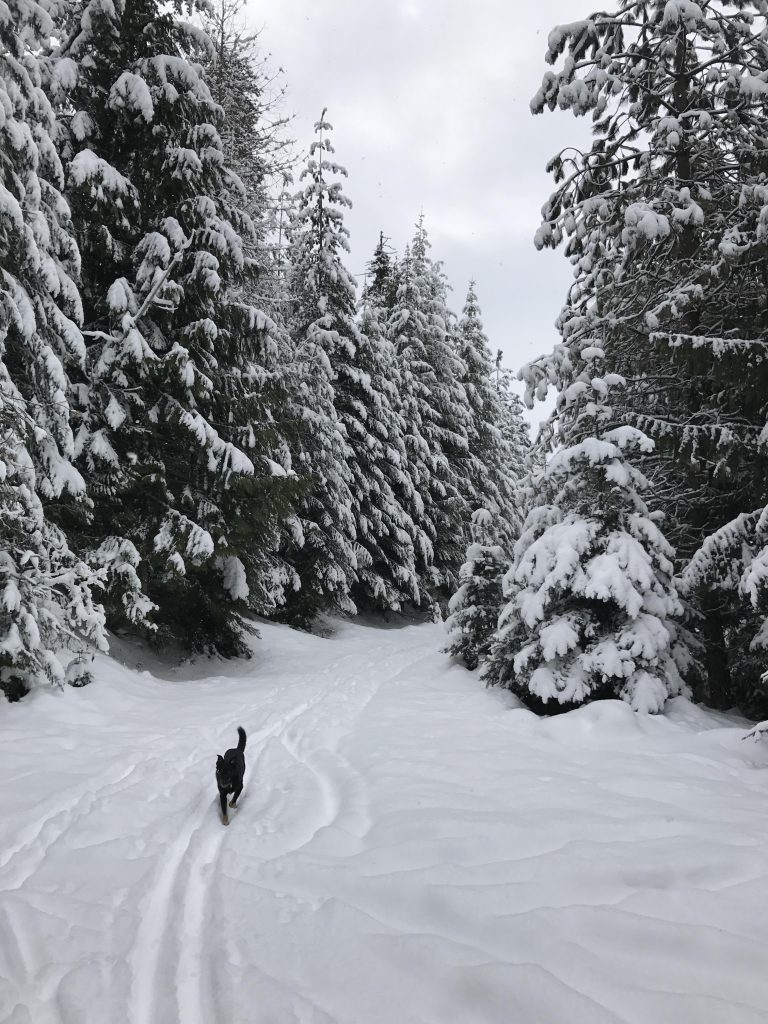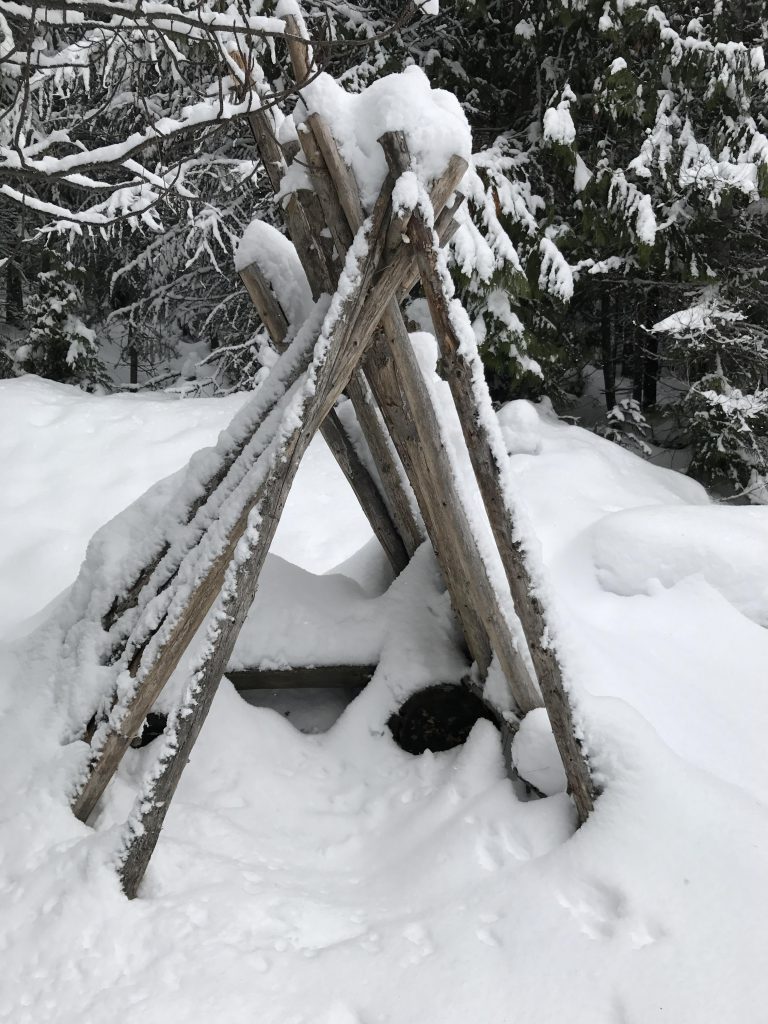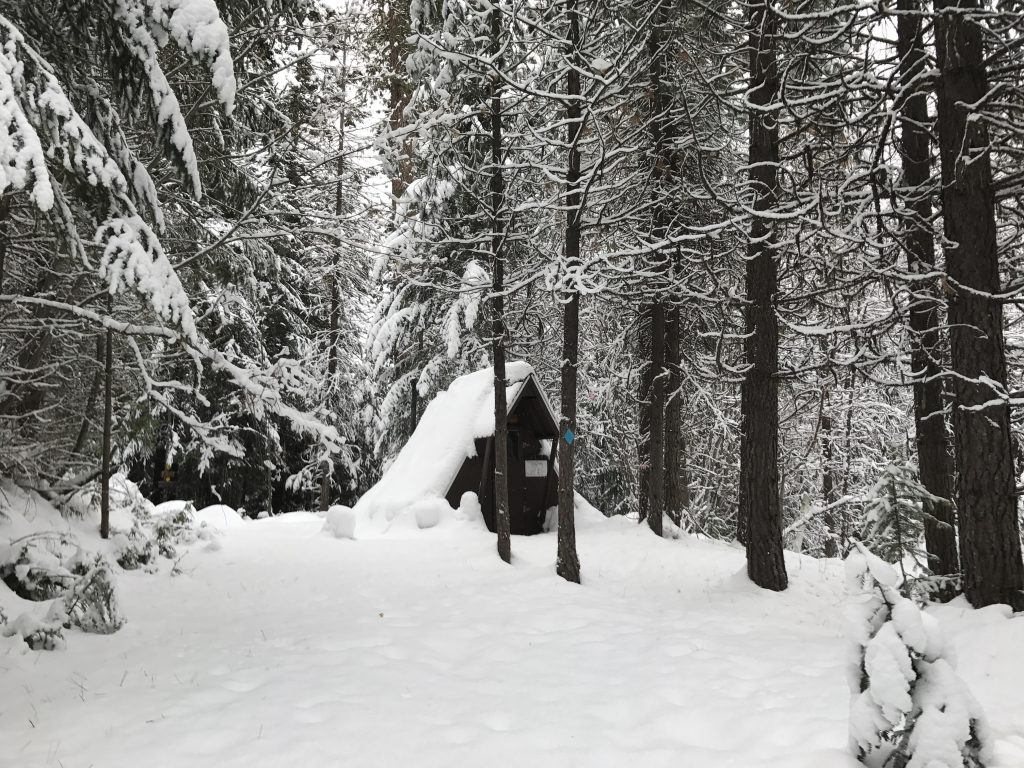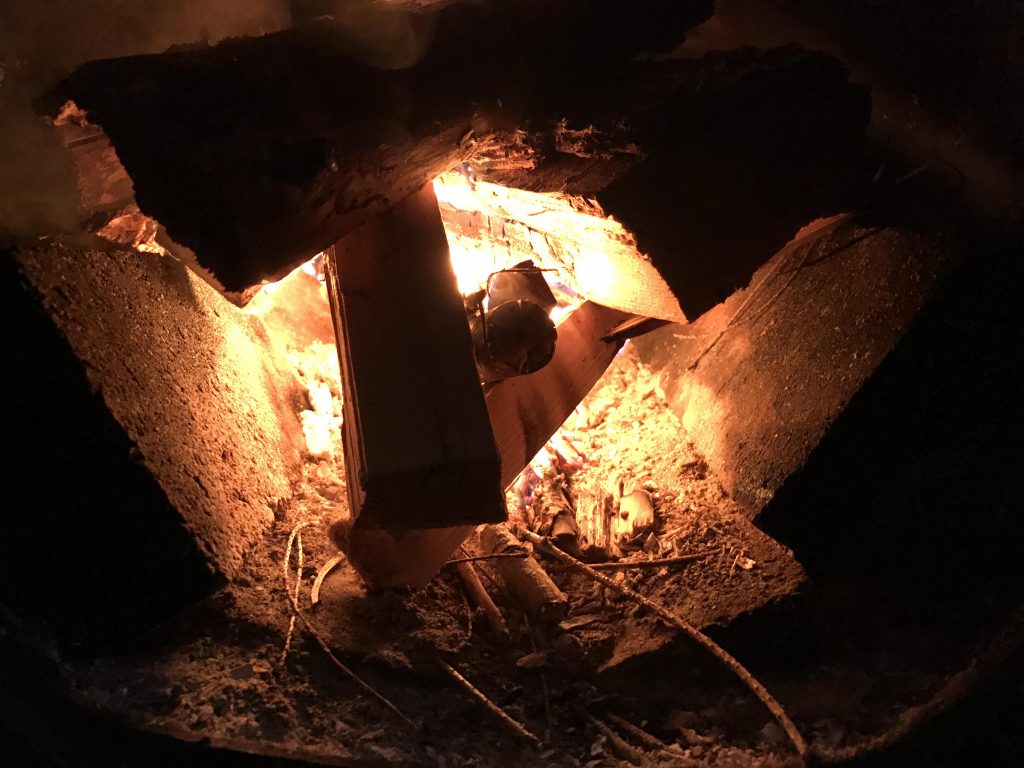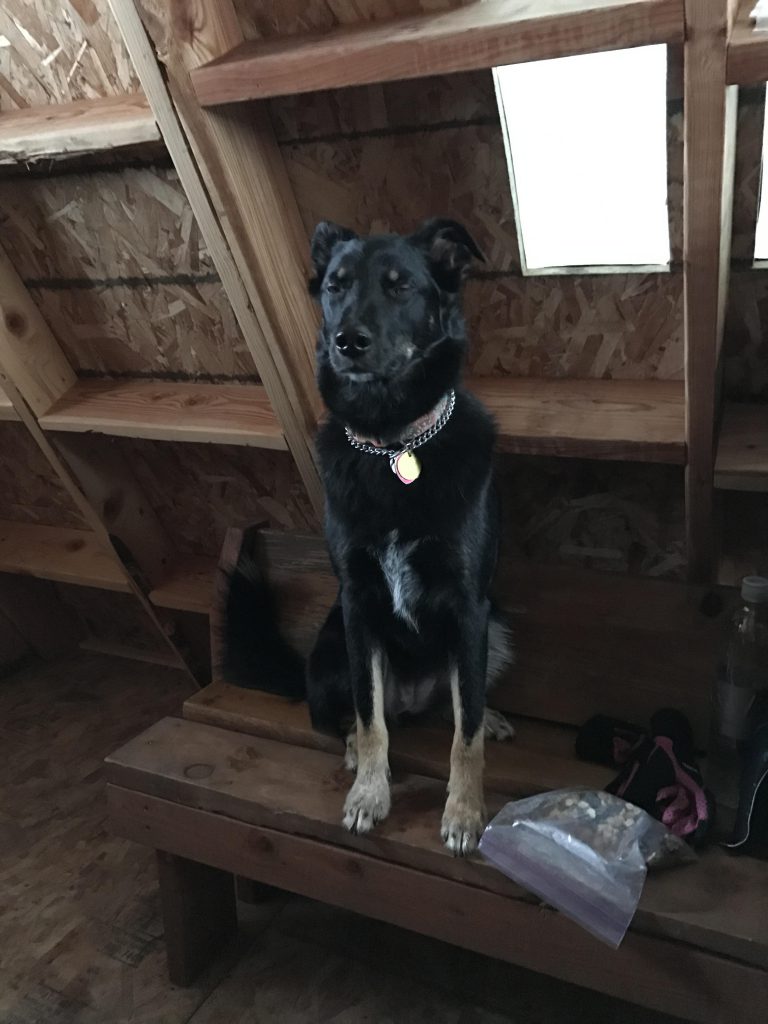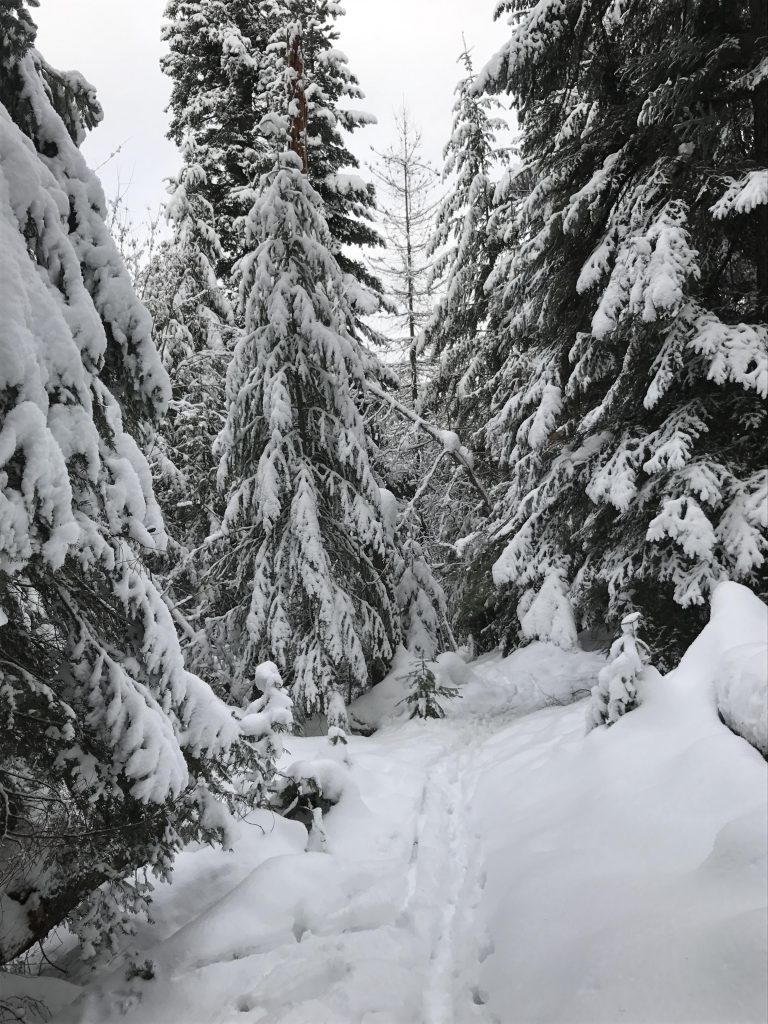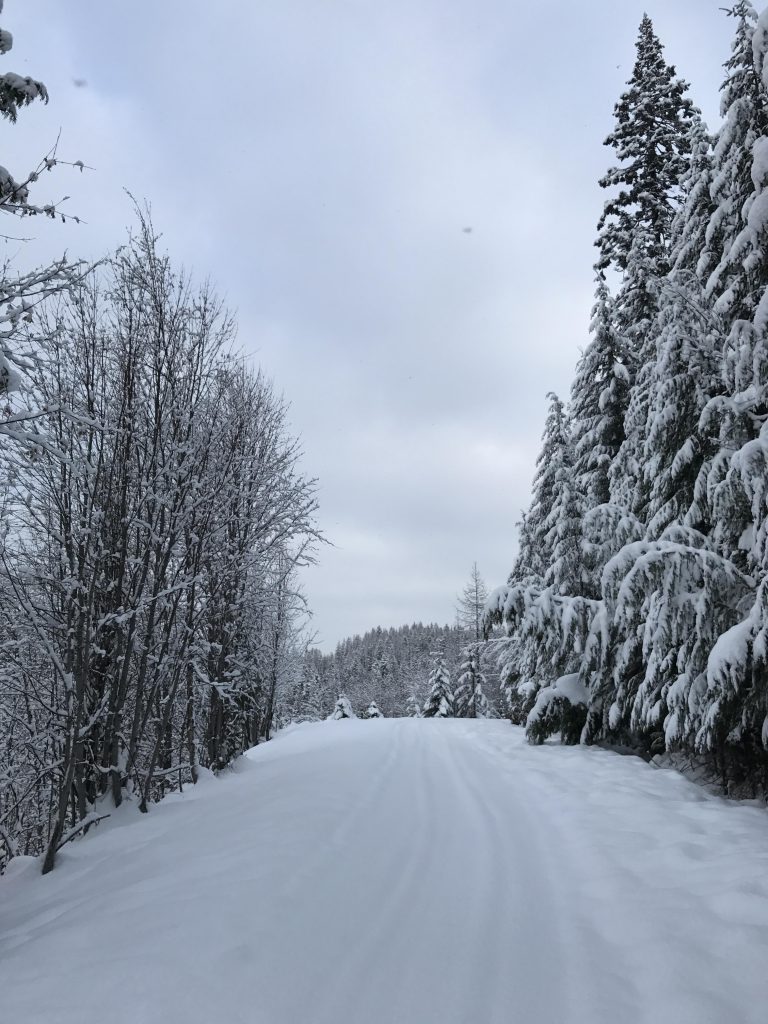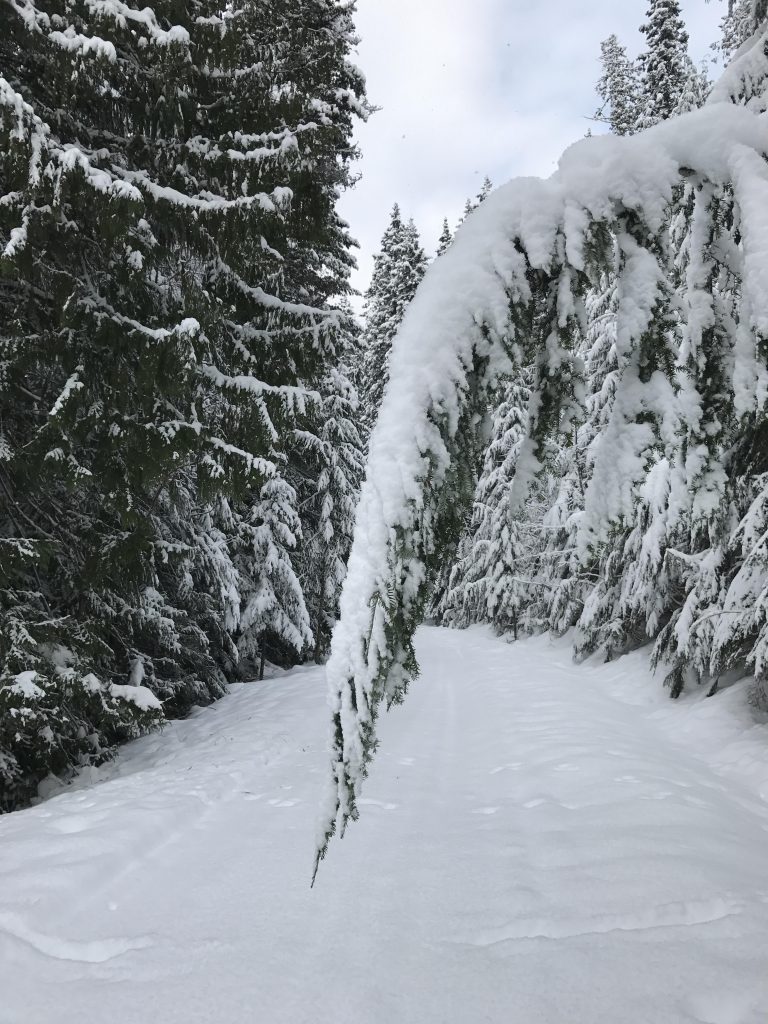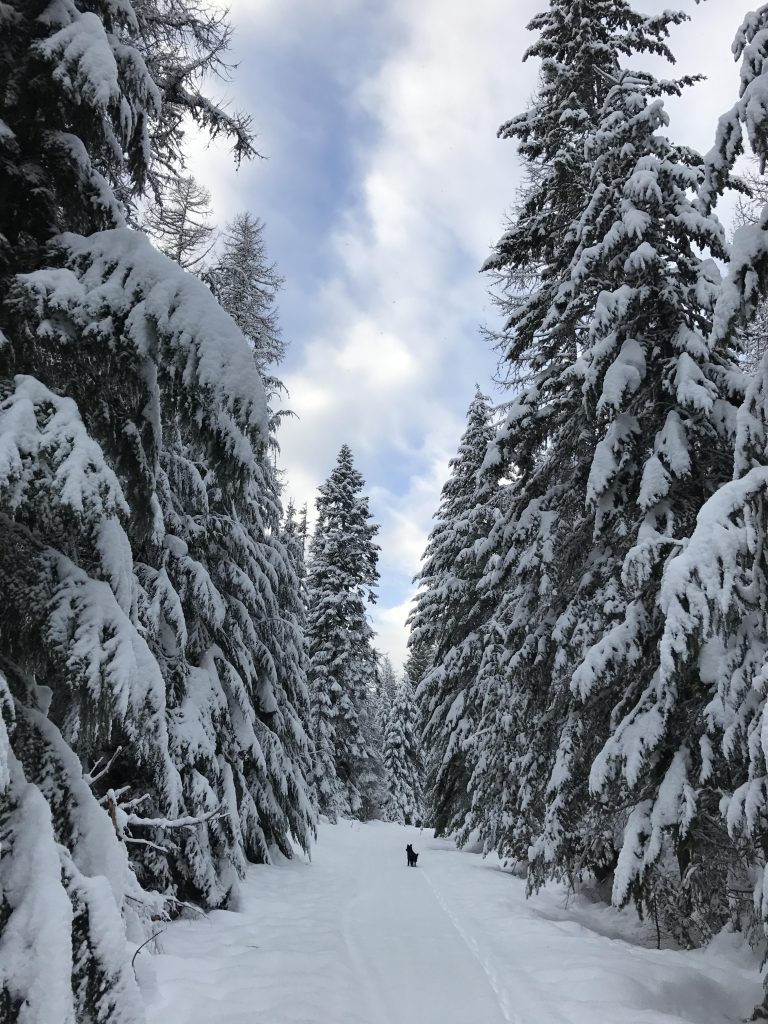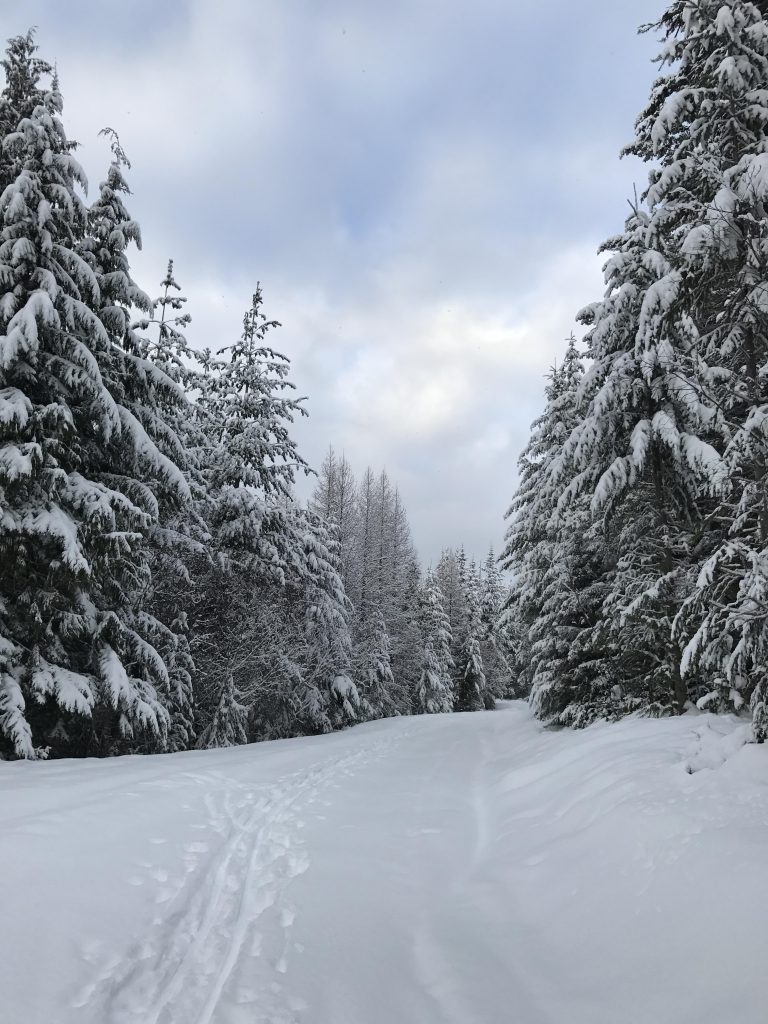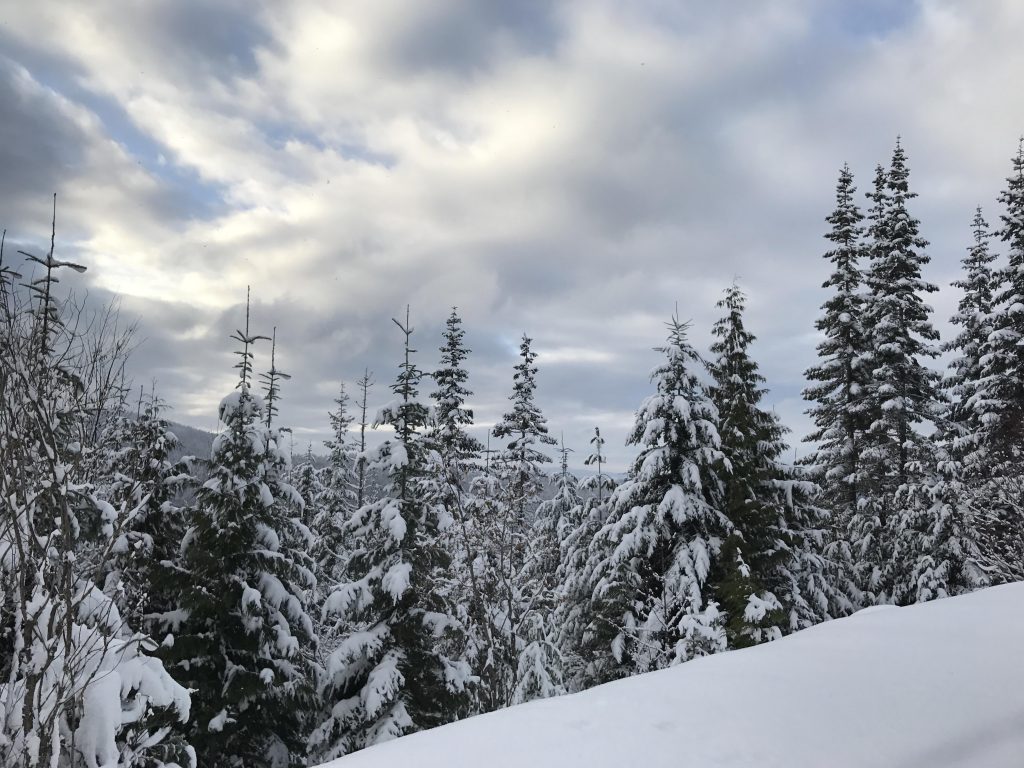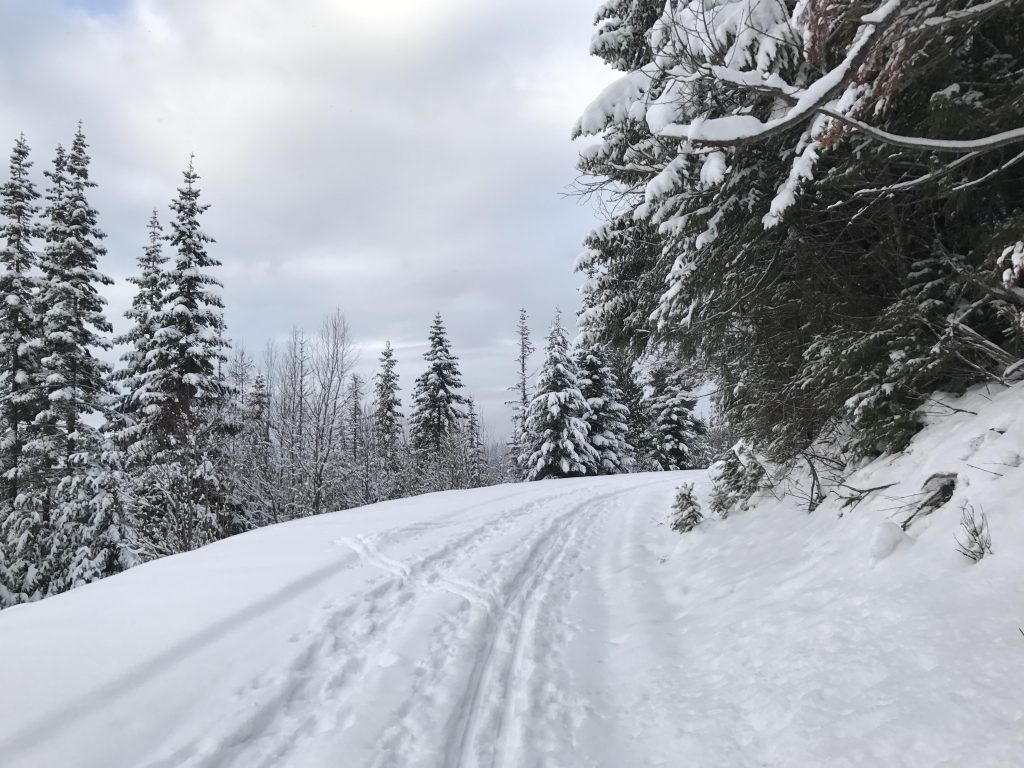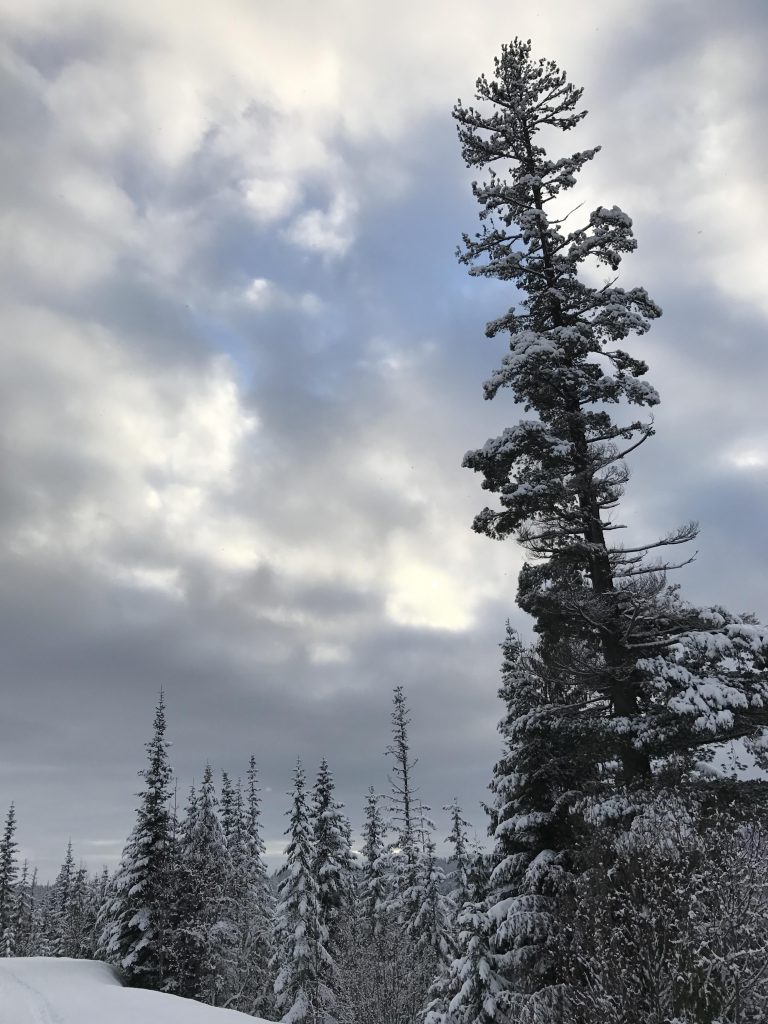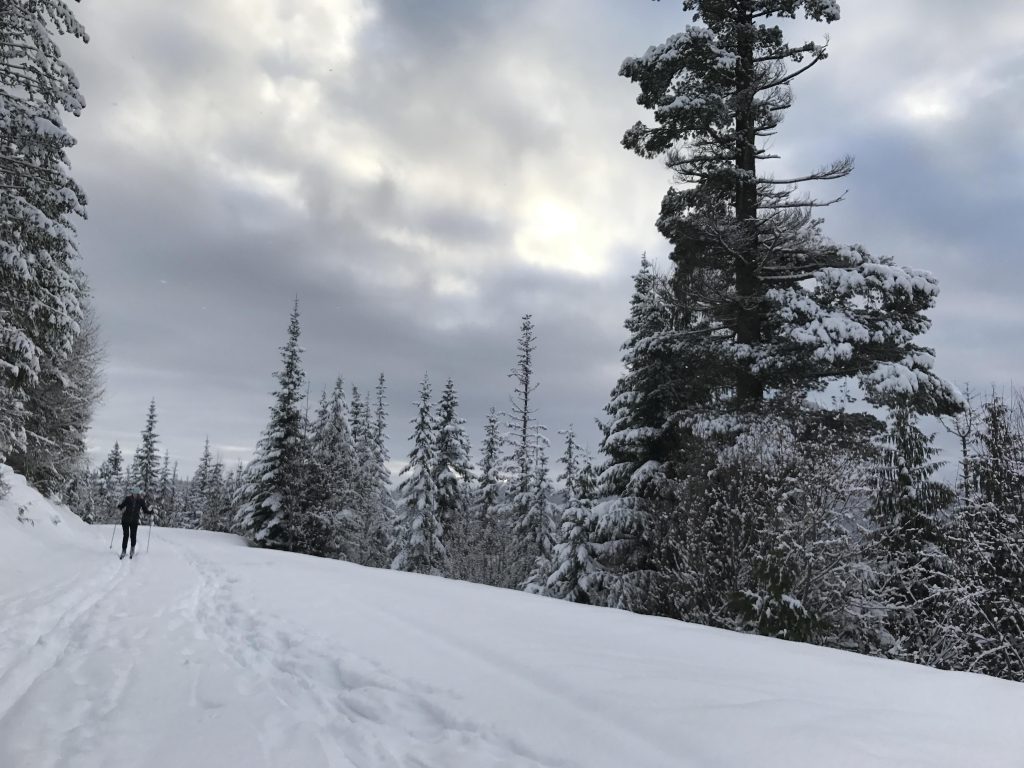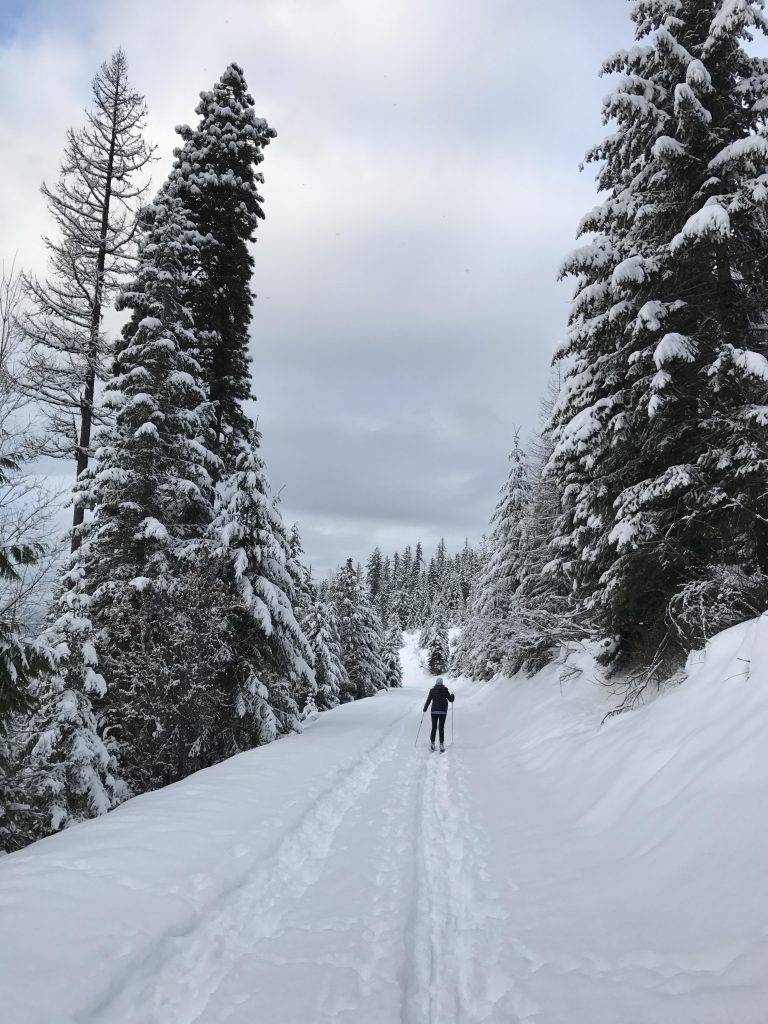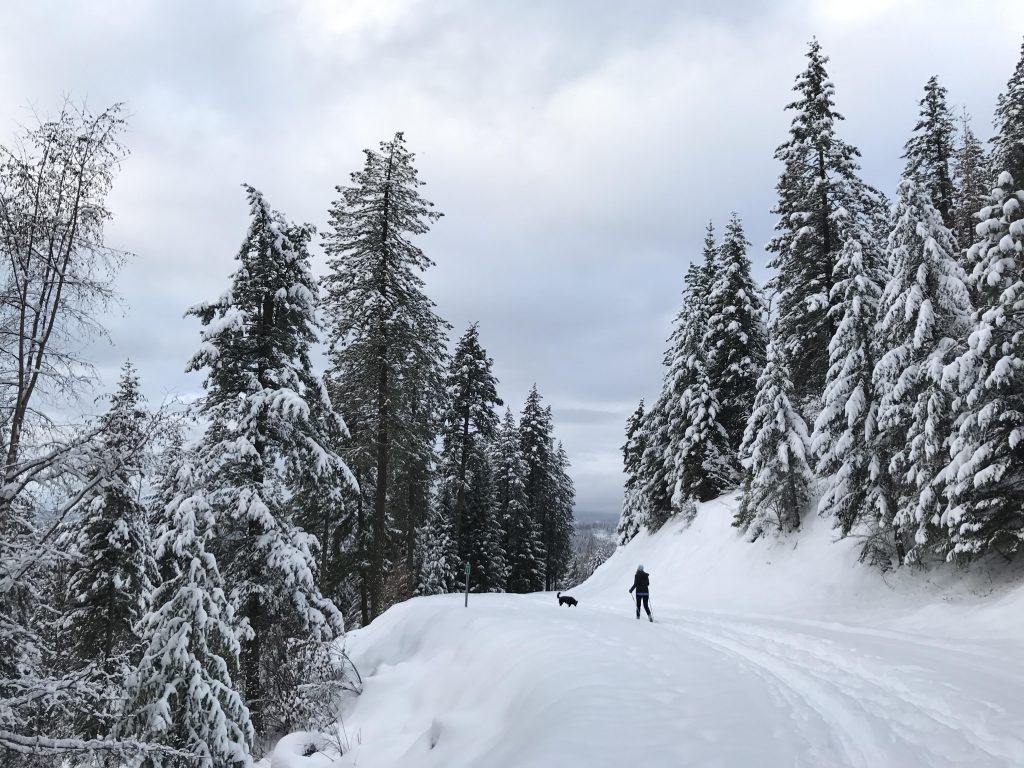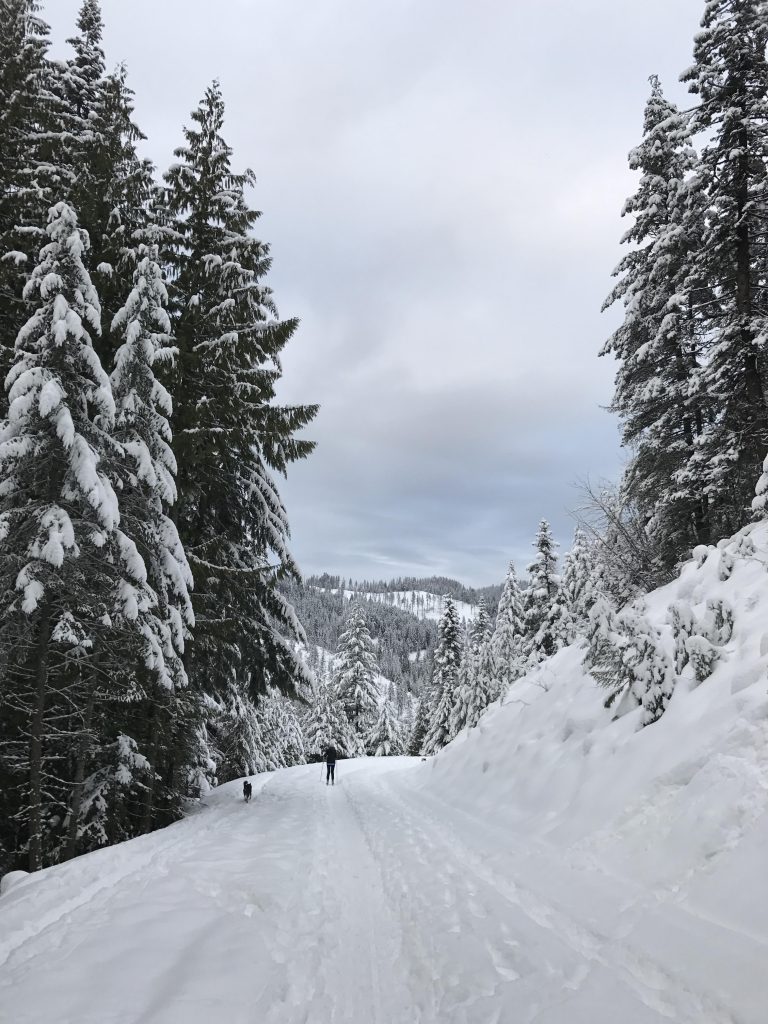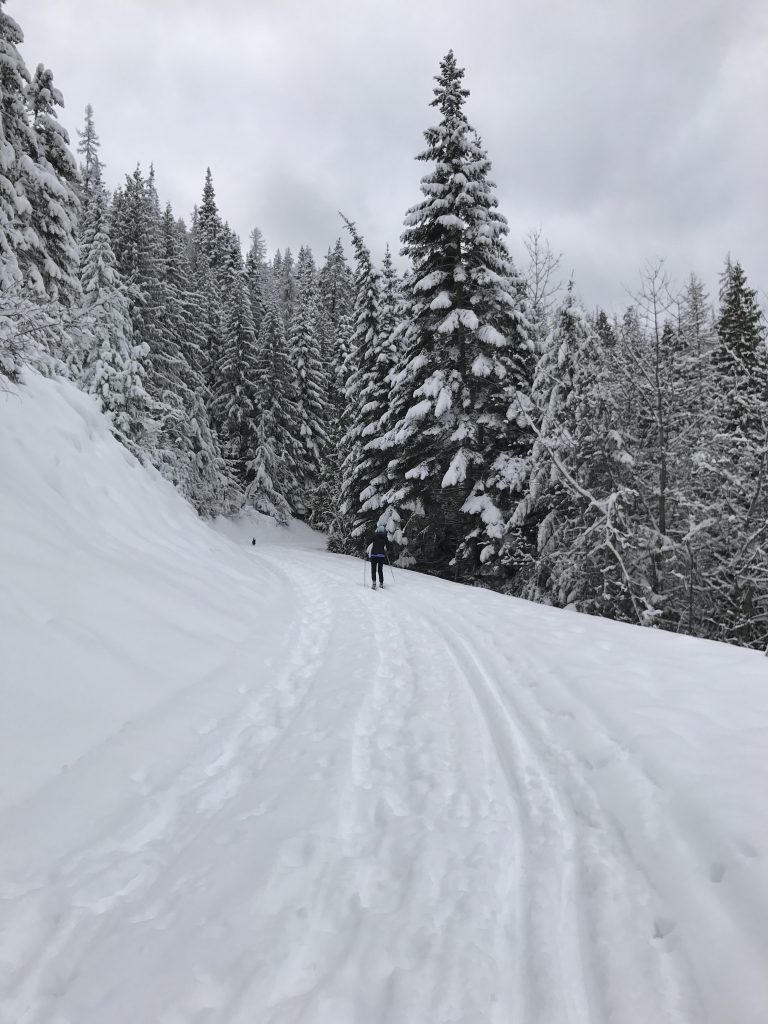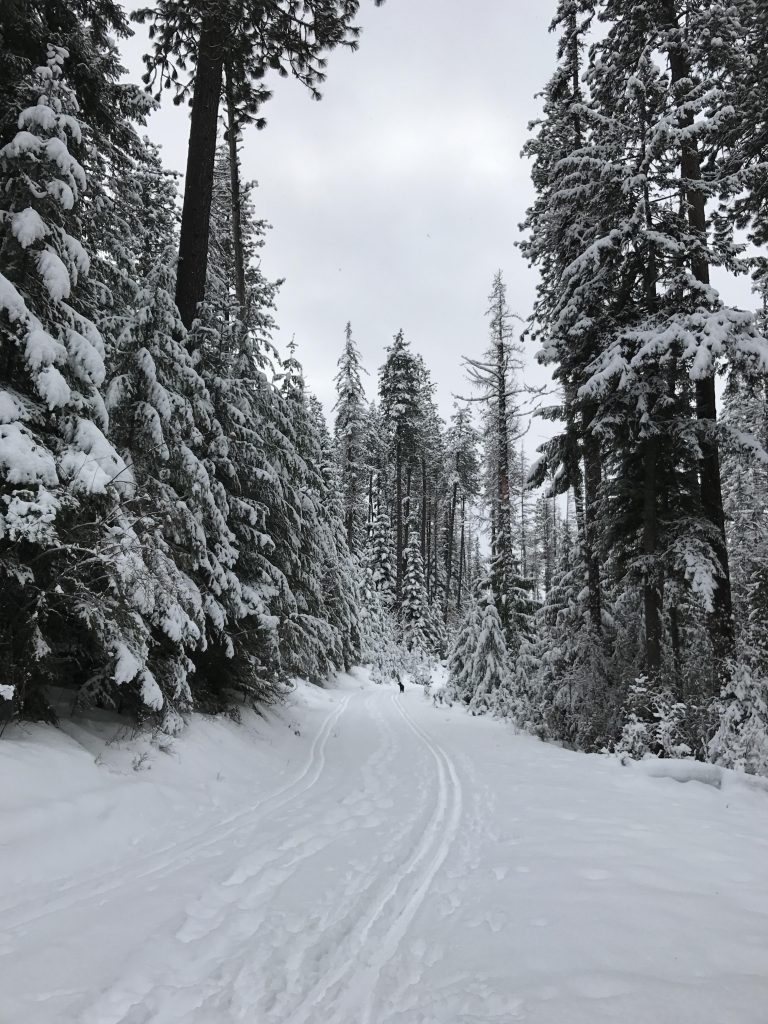 © 2016 – 2023 NaughtyHiker. All rights reserved. No duplication without permission.