A popular 3-to-4-mile loop hike offering breathtaking views of Lake Coeur d'Alene.
Difficulty
Moderate (uphill hiking)
Duration
1:08 hours moving time (Hiking)
High Point
3,176 feet (FR-1575)
Low Point
2,070 feet (trailhead)
Water
Drinking water at trailhead and near Caribou Cabin (summer only)
Camping
There is a picnic area at trailhead, including shelters and toilets
Another shelter is on the ridge.
Conditions
Excellent. Trail is heavily used.
Administration
Bureau of Land Management
Coeur d'Alene National Forest
Status
National Recreation Trail
Fees & Permits
None required
(
None required
)
Open To
Hikers
Dogs
Mountain Bikers
(
)
Directions
From I-90 take the Wolf Lodge Bay exit (#22) and go  south on Highway 97 for three miles. Parking will be on your left.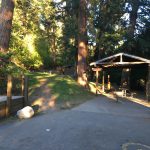 Mineral Ridge is one of the best locations for incredible views of Lake Coeur d'Alene (the other is Canfield Mountain). Located just 20 minutes from Coeur d'Alene, it is a favorite with locals and tourists alike. The trail includes numbered placards, the explanations to which you will find in the trail map (see resources).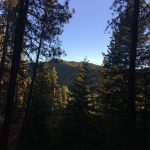 From the trailhead a few switchbacks lead uphill to a fork in the path. Take a right for a counterclockwise loop with a more gradual ascent. The trail climbs the hillside in a series of long, sweeping switchbacks nicely shaded by evergreens. To the right you can catch a glimpse of Caribou Ridge, which leads up to Mount Coeur d'Alene. About two-thirds up the hillside, a short 400-foot spur leads to an abandoned mining prospect well worth visiting. Continuing on, the trail soon reaches the ridge and Caribou Cabin.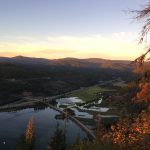 The choice here is to return to the trailhead via the ridge (take a left) or continue on to Wilson and Lost Man trails, featuring grand views of Wolf Lodge Bay. To do that, take a right at the water fountain, with the trail straddling the ridge and passing through a giant fallen log. Soon, Wilson trail veers off to the left along the flank of the mountain and vistas of the eastern section of Lake Coeur d'Alene open up. A park bench at the end of the trail invites to linger and enjoy the view of Wolf Lodge Bay. Lost Man trail leads further uphill, at times hugging the edge of a precarious cliff, and continues through Douglas fir, grand fir, Ponderosa pine, larch, and hemlock. It eventually emerges onto forest road 1575, the high point of this hike. There is an opportunity to go on, by taking a left on FR1575, which after a few hundred yards comes to a fork. The right (flat) trail peters out soon after, the left trail leads downward (who knows where), while the middle fork climbs steadily up towards a ridge with phenomenal views of the surrounding mountains (that road keeps going from there, towards Elk Mountain, a former lookout-tower site, but is rather overgrown about a half mile after reaching the ridge; it's more or less bushwhacking at that point).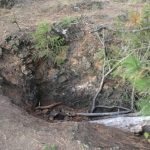 To complete the Mineral Ridge loop move 20 or 30 yards to the right, but don't head downhill on FR1575. The single tracks leads down to Wilson trail almost as straight as an arrow. Continue on Wilson trail until you're back at Caribou Cabin and then it's a very pleasant mile along Mineral Ridge, with filtered views to the right of Lake Coeur d'Alene and Caribou Ridge to your left. The ridge is covered with sizable holes, early nineteen-hundreds attempts at prospecting. From all appearances, this involved little more than a quiet Sunday afternoon and a few sticks of dynamite.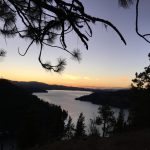 The hike's reward is dished out at the end of the ridge in the form of outstanding views of Lake Coeur d'Alene. In fact, every postcard picture of Lake Coeur d'Alene was probably taken from this very spot, called Silver Tip. From here on, the trail drops along the very steep hillside in numerous switchbacks. The rightmost elbows of the switchbacks provide a glimpse of Beauty Bay and a group of houseboats below.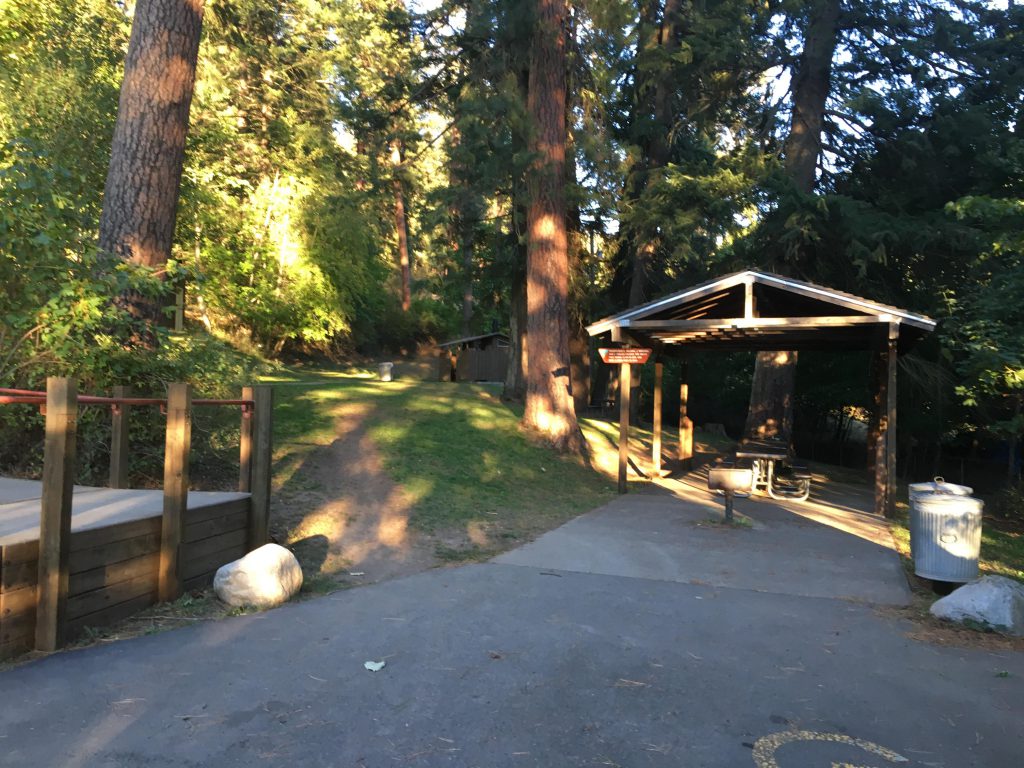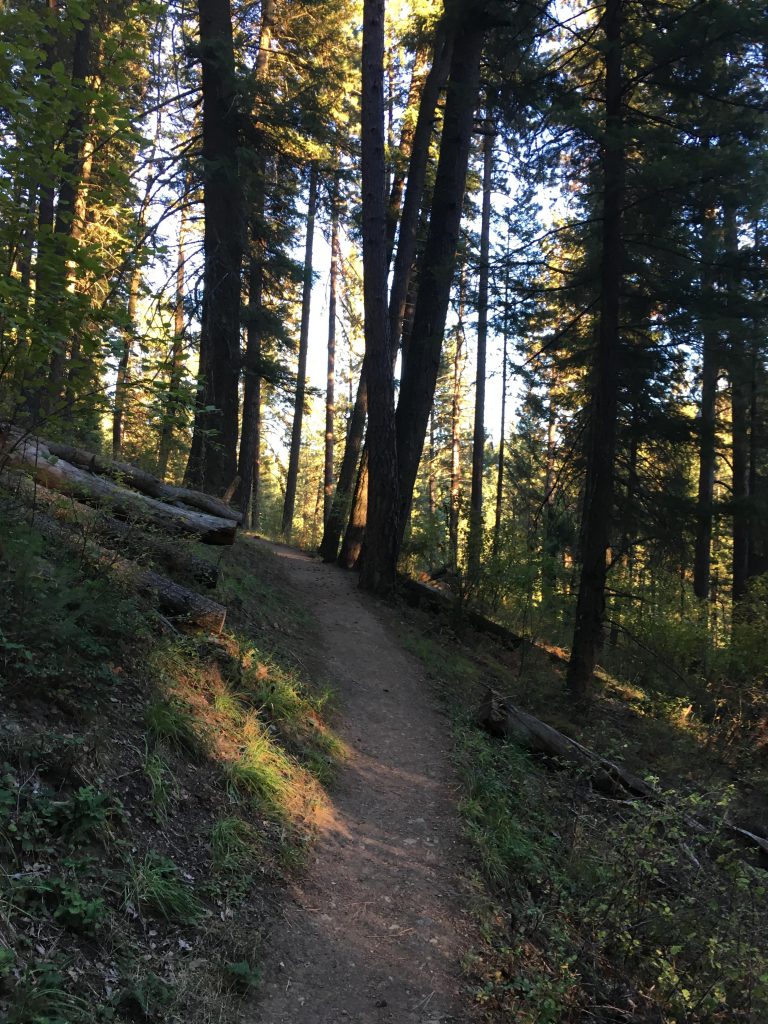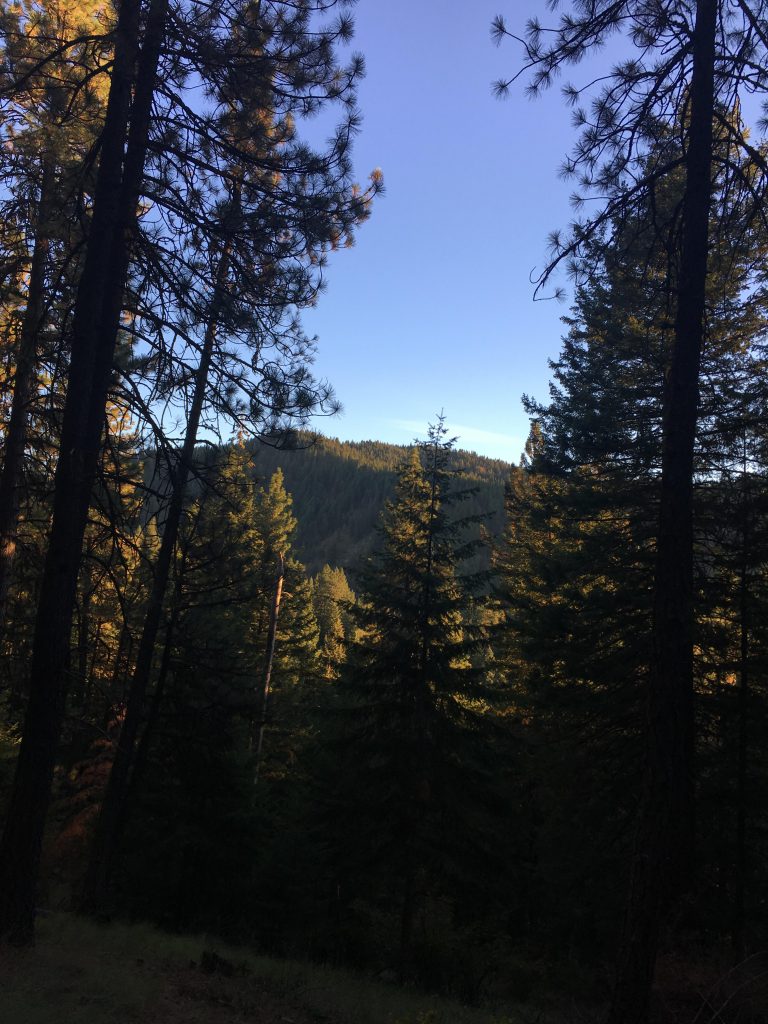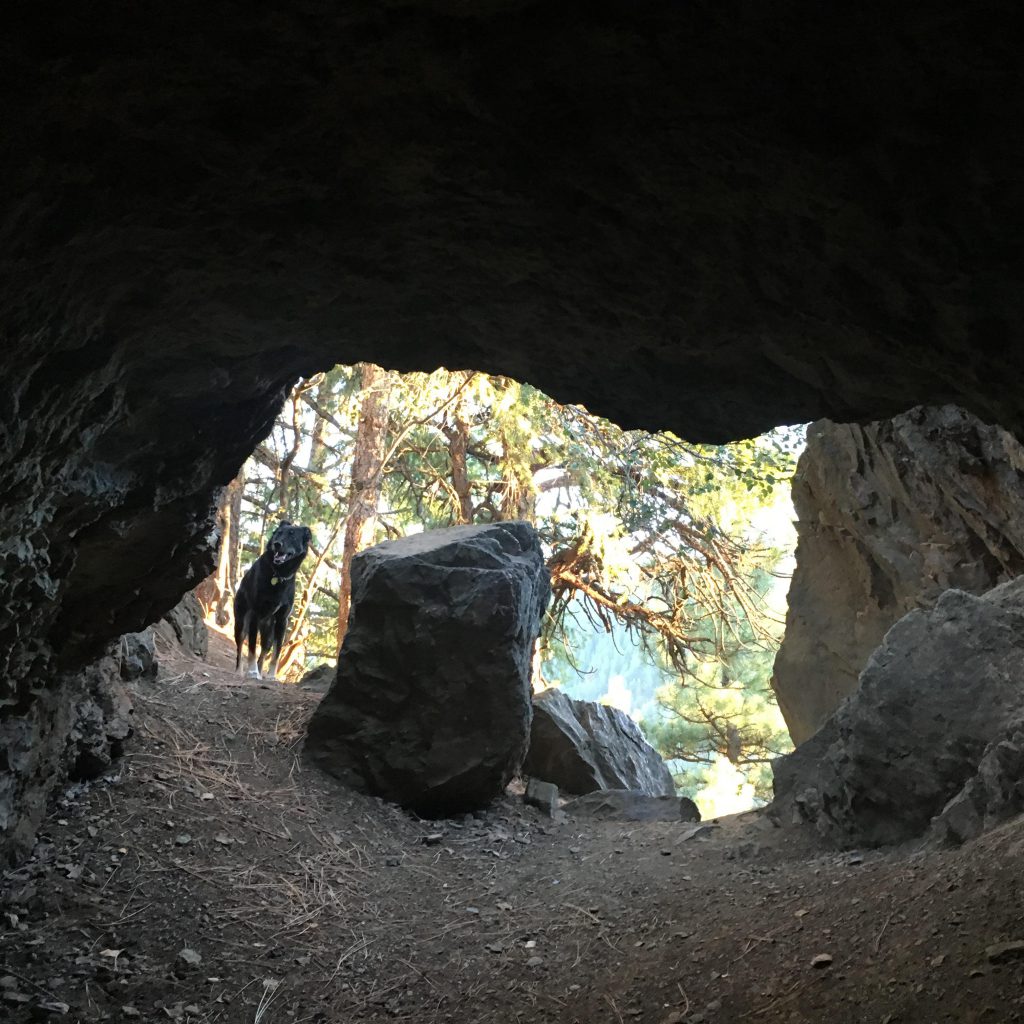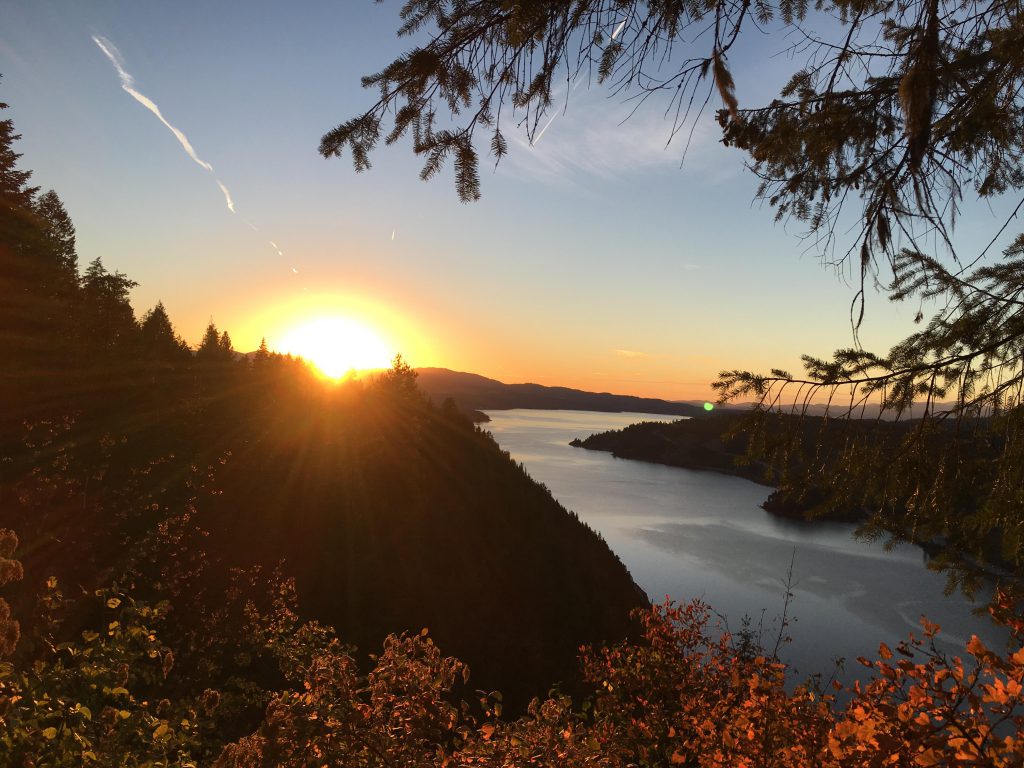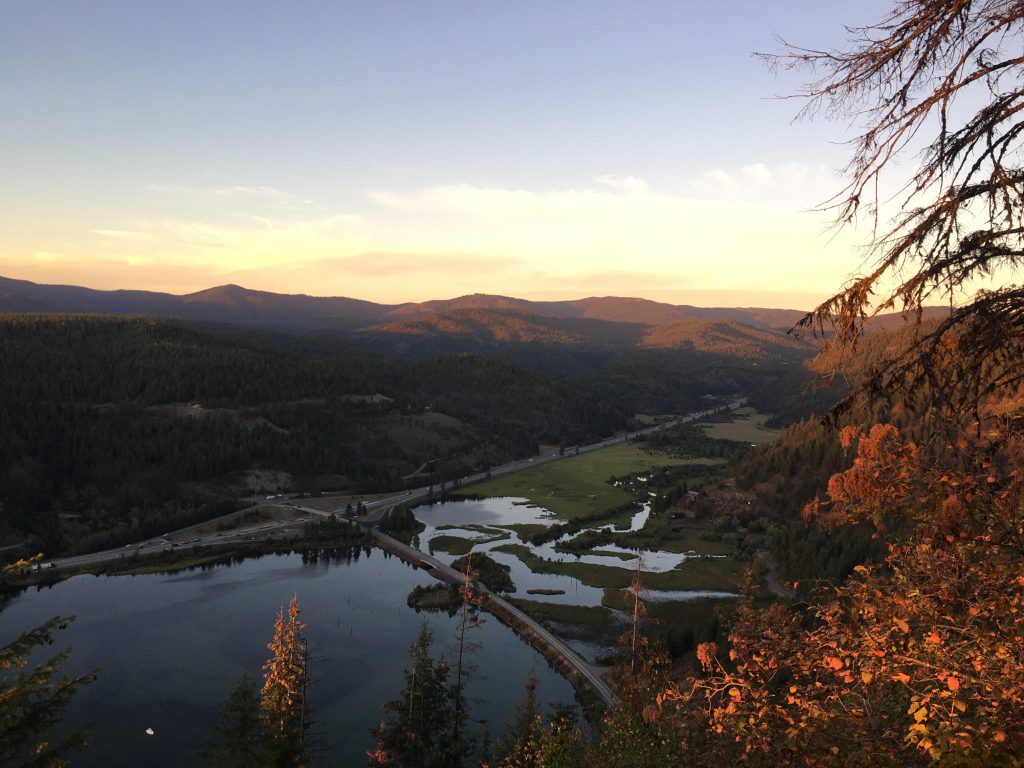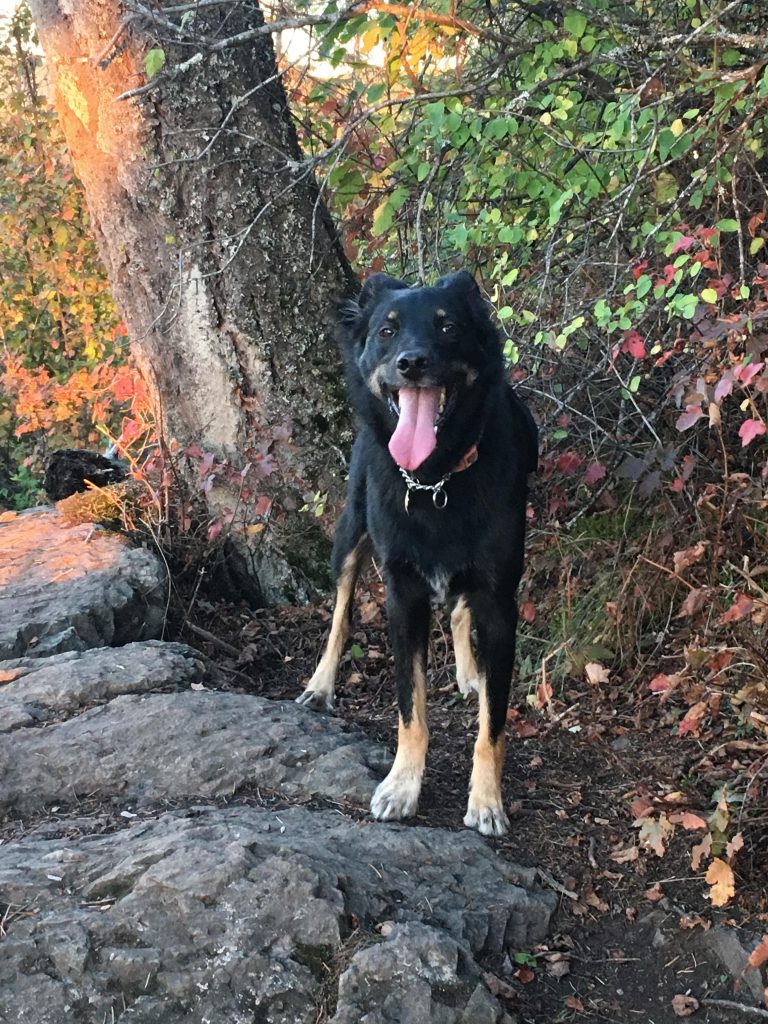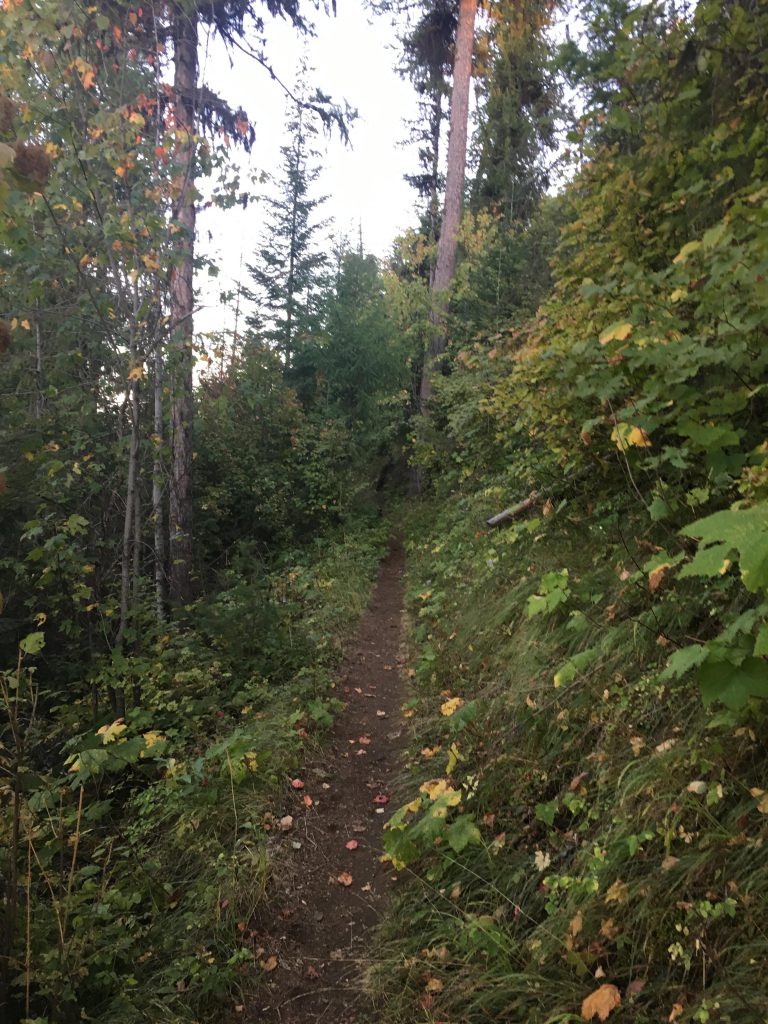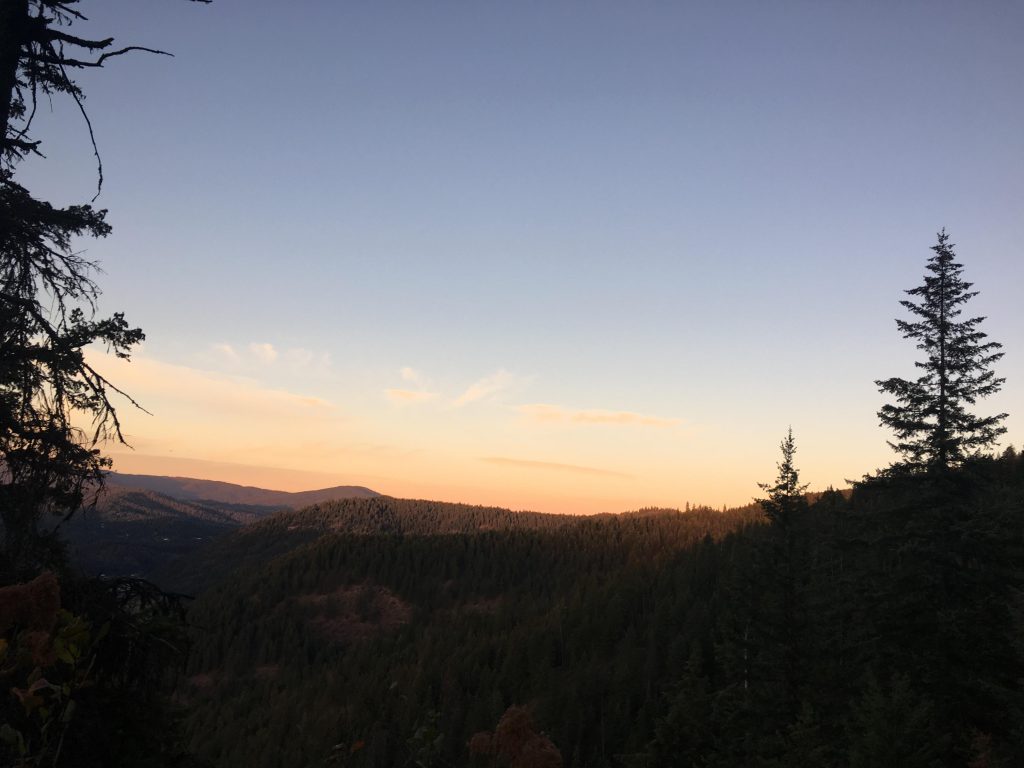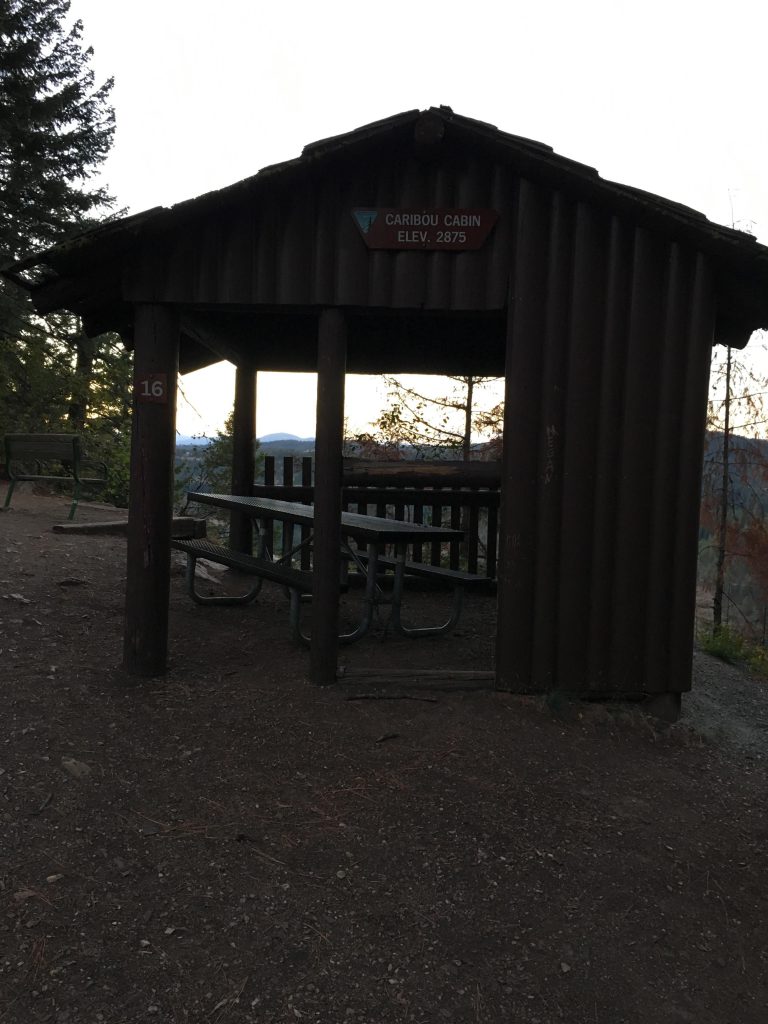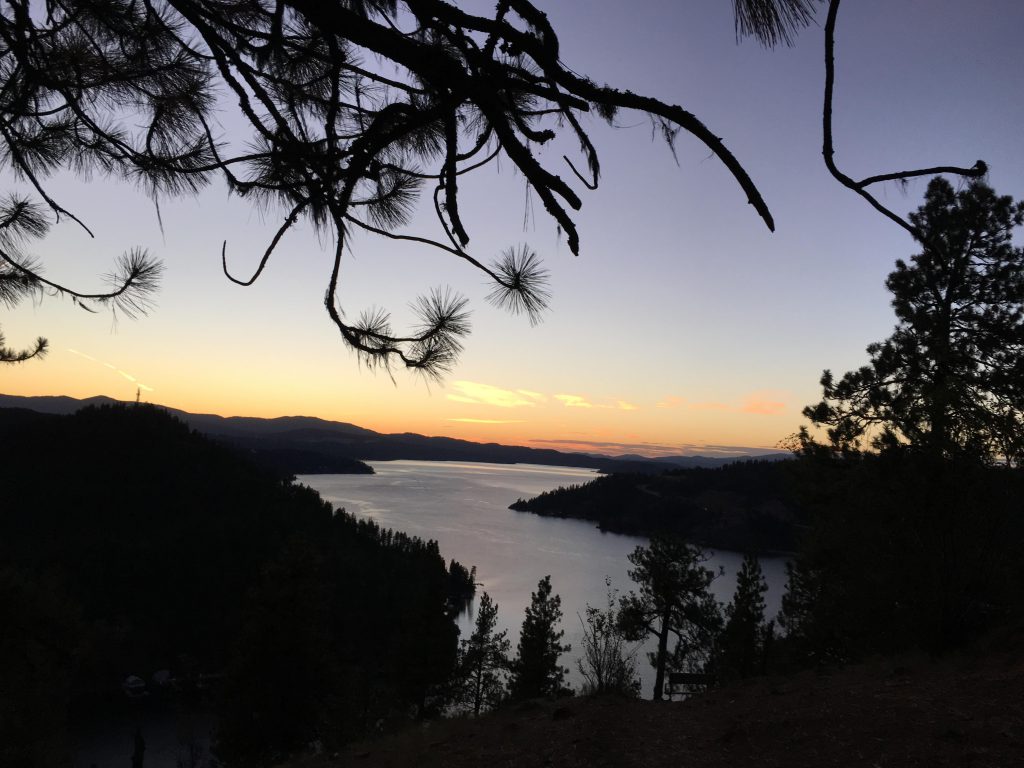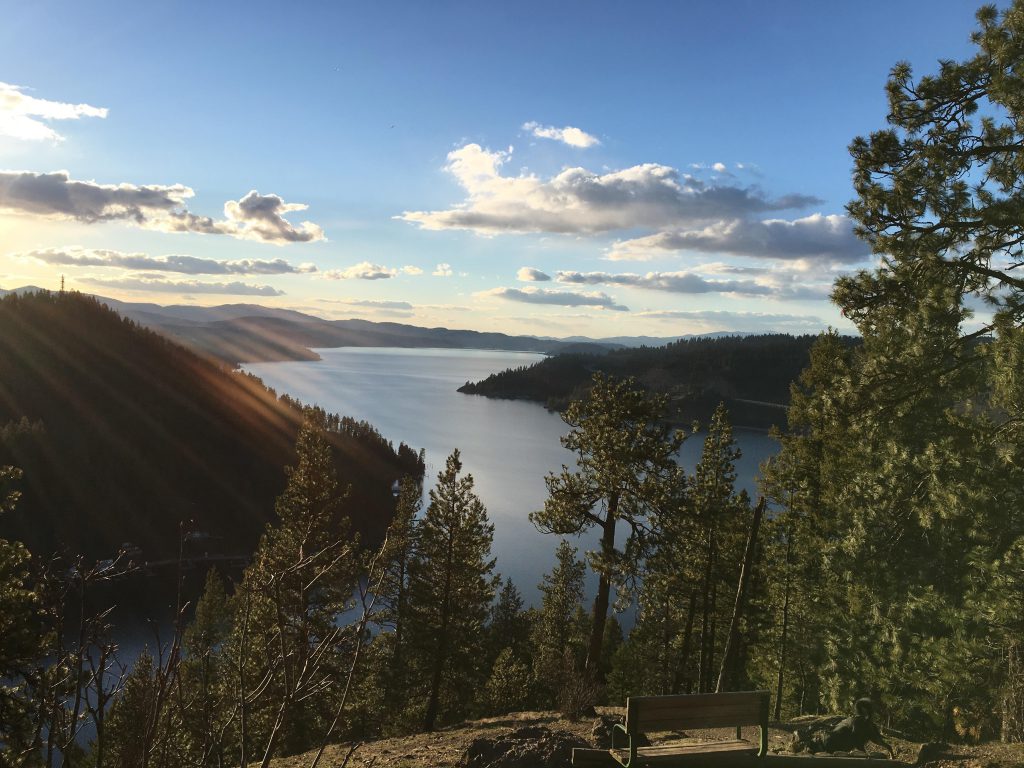 © 2016 – 2023 NaughtyHiker. All rights reserved. No duplication without permission.